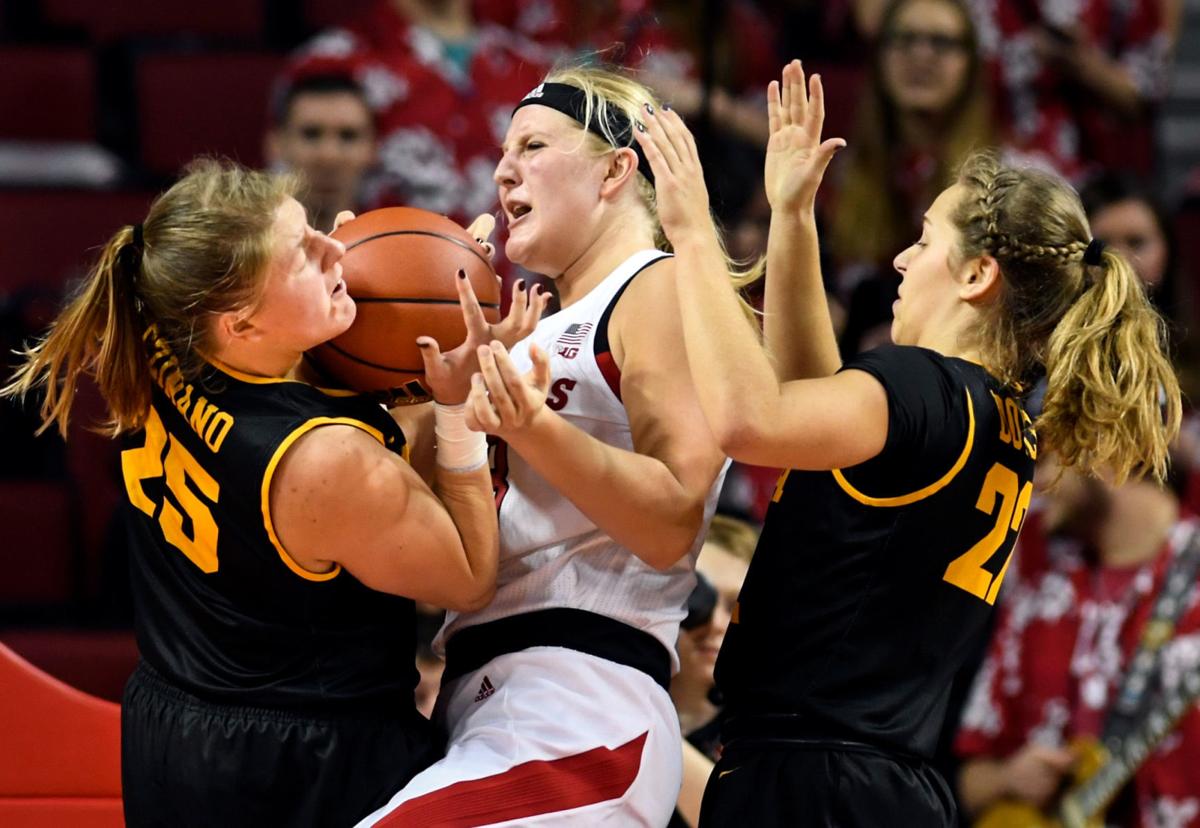 The Nebraska women's basketball team lost just its second game of the season on Tuesday, so the Huskers haven't faced that much adversity.
"We feel like we had the game won and just didn't finish things off down the stretch and let it slip away in overtime," said Nebraska coach Amy Williams during the Nebraska women's basketball radio show on the Husker Sports Network.
Nebraska had started the Big Ten season with a quality win against Iowa, only to drop back to 1-1 in the league standings with the loss to the Spartans.
Nebraska returns to action Saturday with a chance to not only bounce back, but also to beat a ranked team for the first time this season when the Huskers host No. 24 Minnesota at 5 p.m. at Pinnacle Bank Arena. 
"We've talked a lot since our first team meeting together as a group about how you handle adversity, and how you handle tough times and weather the stormy roads in a season is what really kind of defines your team and your character," Williams said. "I think how our team bounces back after that really tough loss on the road where it will be important to see how we handle that and how we bounce back."
Against Michigan State, Nebraska was just 2-for-17 on threes. For the season, Nebraska ranks No. 8 in the Big Ten in three-pointers made (5.8), and 13th in three-point shooting percentage (28.6 percent).
Senior guard Hannah Whitish leads the Huskers with 23 three-pointers on 32 percent shooting. Leigha Brown and Sam Haiby have each made 11 from beyond the arc.
Williams feels like Nebraska has capable three-point shooters, and plenty of other ways to score, too. Nebraska ranks No. 6 in the league in scoring at 74.2 points per game.
"I think we're going to be just fine if we just have everybody that's currently available to play just does what they're capable of," Williams said. "We have plenty of other players that are capable of scoring from beyond the arc and attacking the basket, creating offense for themselves and for others. We don't feel like anybody needs to try and really step up and step outside themselves and try and bring something to the table that they're not capable of."
Balanced offense: Just like last season, Nebraska has a very balanced attack. Through 13 games, six players have led the Huskers in scoring for at least one game. Brown has been the leading scorer four times, Haiby three times, Kate Cain and Whitish two times apiece and Nicea Eliely and Kissinger once each.
"We always want our goal at Nebraska to be very versatile and to be able to have a lot of different people that can step up and make plays, and any given night you really don't know who is going to be the one to step up and go off," Williams said.
Briefly
* All 14 Big Ten teams were in action Tuesday, and the home team won five of the seven games. That included the Michigan State win against Nebraska, and unranked Northwestern beating No. 12 Maryland by 23 points.
* Despite Nebraska's loss against Michigan State, Nebraska's previous win against Iowa was enough to move Nebraska back into the ESPN list of the teams projected to make the NCAA Tournament. ESPN currently has Nebraska listed as the last team in the tournament.