For the second time this season, Iowa freshman point guard Caitlin Clark was a big reason why the Hawkeyes won a game against Nebraska.
Clark scored 35 points on Saturday to lead Iowa to an 83-75 victory against the Huskers in Iowa City, Iowa.
Earlier in the season, Clark scored a career-best 39 in a win against Nebraska in Lincoln.
On Saturday, Clark was at her best in the fourth quarter, after the Hawkeyes trailed 60-58 to start the final 10 minutes.
Clark scored 19 of Iowa's 25 point in the fourth quarter. In the final 10 minutes she was 3-for-4 on three-pointers and 8-for-8 on free throws, allowing her to get her 11th 30-point game of the season.
Her totals for the game were 11-for-19 from the field, 5-for-10 on threes and 8-for-8 from the line.
Nebraska also led at halftime, after holding Iowa scoreless for the final four minutes of the half.
But Iowa outscored the Huskers 25-15 in the fourth quarter.
"I'm just disappointed," said Nebraska coach Amy Williams on the Husker Sports Network. "We wanted to string together 40 solid minutes. and I thought we played really well for three quarters, and then had just  to start the fourth quarter. We knew Caitlin Clark would really try to establish herself in the fourth quarter and we wanted to try and limit touches, and I thought she got a few too many opportunities to get to the free-throw line and off of offensive rebounds.
"We just didn't take care of business and compete the 40-minute stretch."
Nebraska again scored enough to hang with one of the best offenses in the nation, putting four players in double-figures. Ashley Scoggin scored 17, Sam Haiby had 14, Isabelle Bourne 13 and Kate Cain 12.
But Iowa shot 54% from the field, including making 11-of-21 threes, and was 14-for-15 on free throws.
Nebraska ends the Big Ten season with a 9-10 league record and will be the No. 8 seed for this week's Big Ten Tournament. The Huskers earned a one-round bye and will play No. 9 seed Minnesota at 10 a.m. on Wednesday in Indianapolis. The game will be televised on BTN.
The Gophers beat Nebraska twice this season in two of Nebraska's most disappointing losses of the season.
With a win Nebraska would play No. 1 Maryland in the next round.
Photos: Our favorite staff images from the Huskers' winter sports season
Nebraska vs. Ohio State, 3.12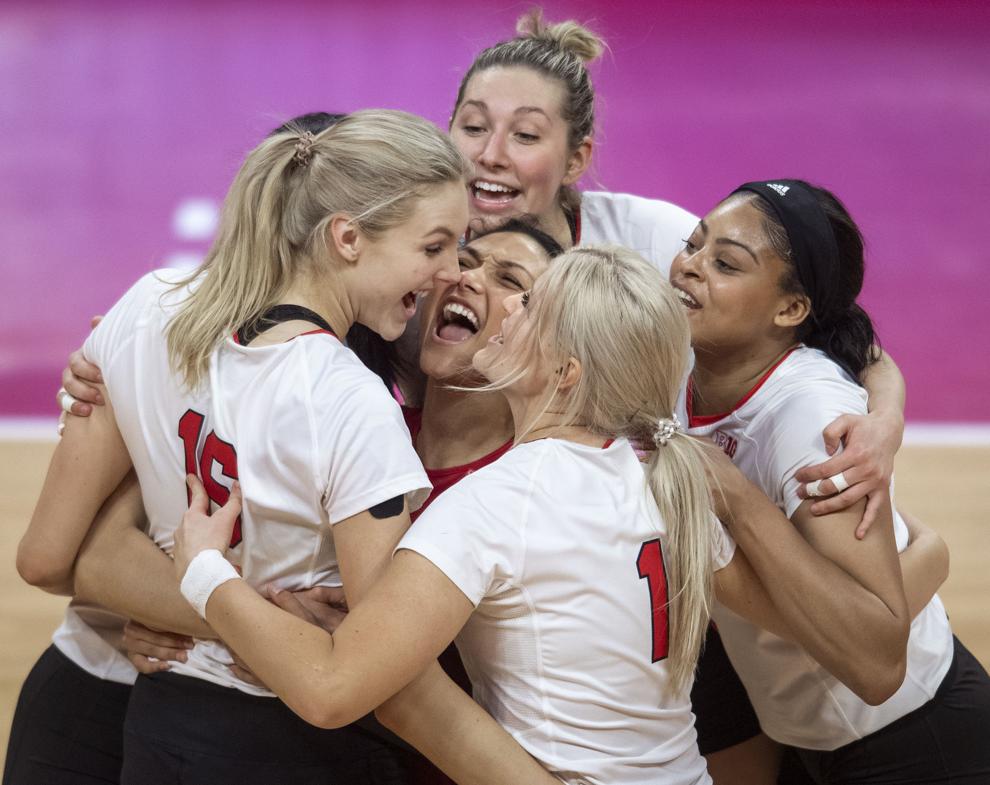 Nebraska vs. Ohio State, 3.12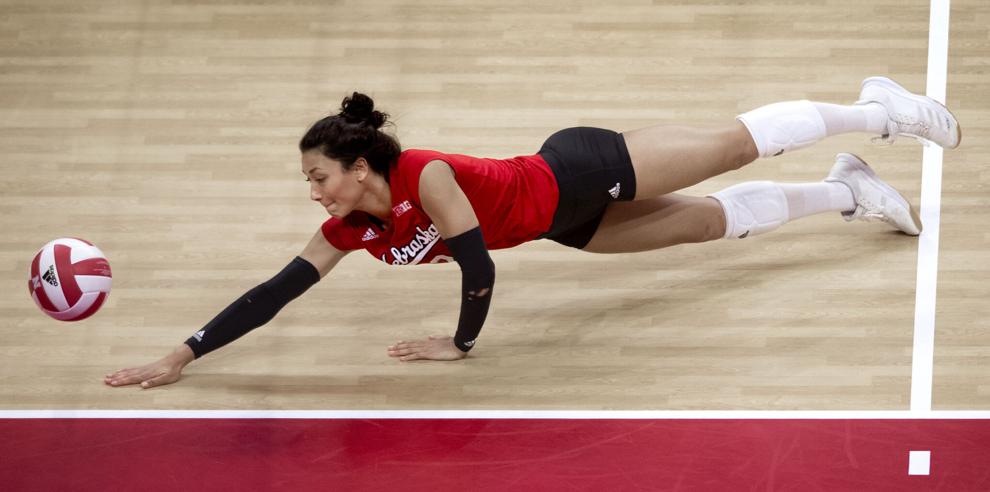 Nebraska vs. Ohio State, 3.12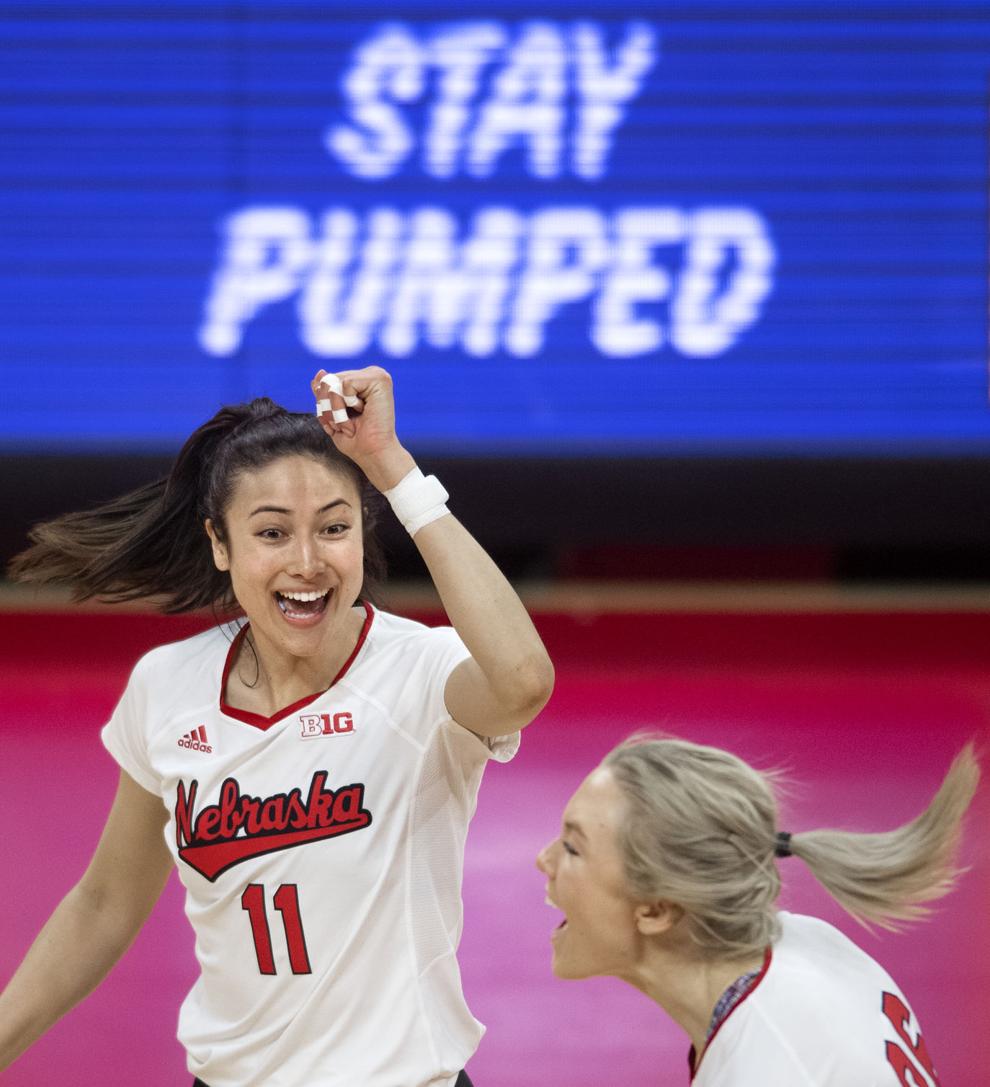 Minnesota vs. Nebraska, 2.27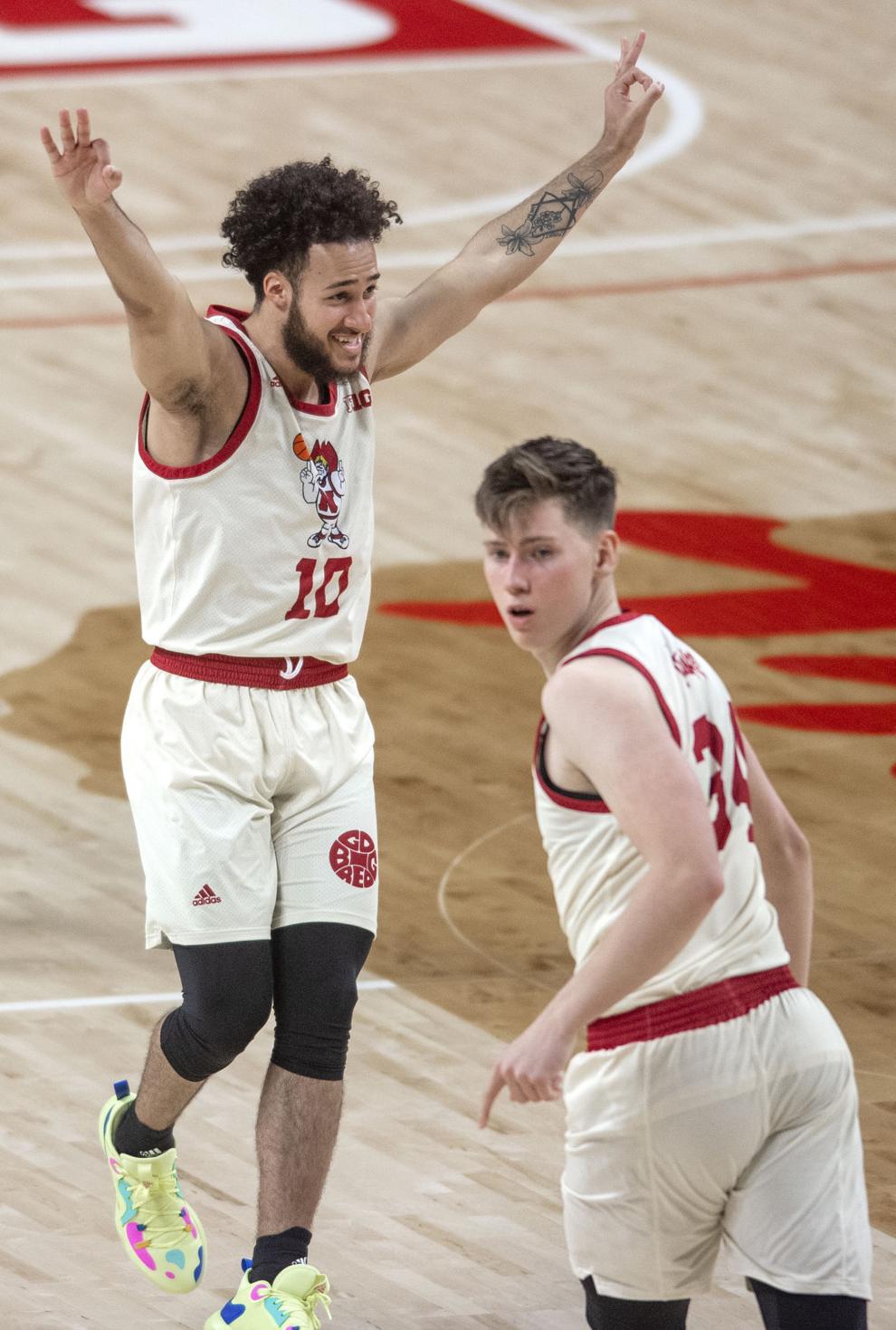 Minnesota vs. Nebraska, 2.27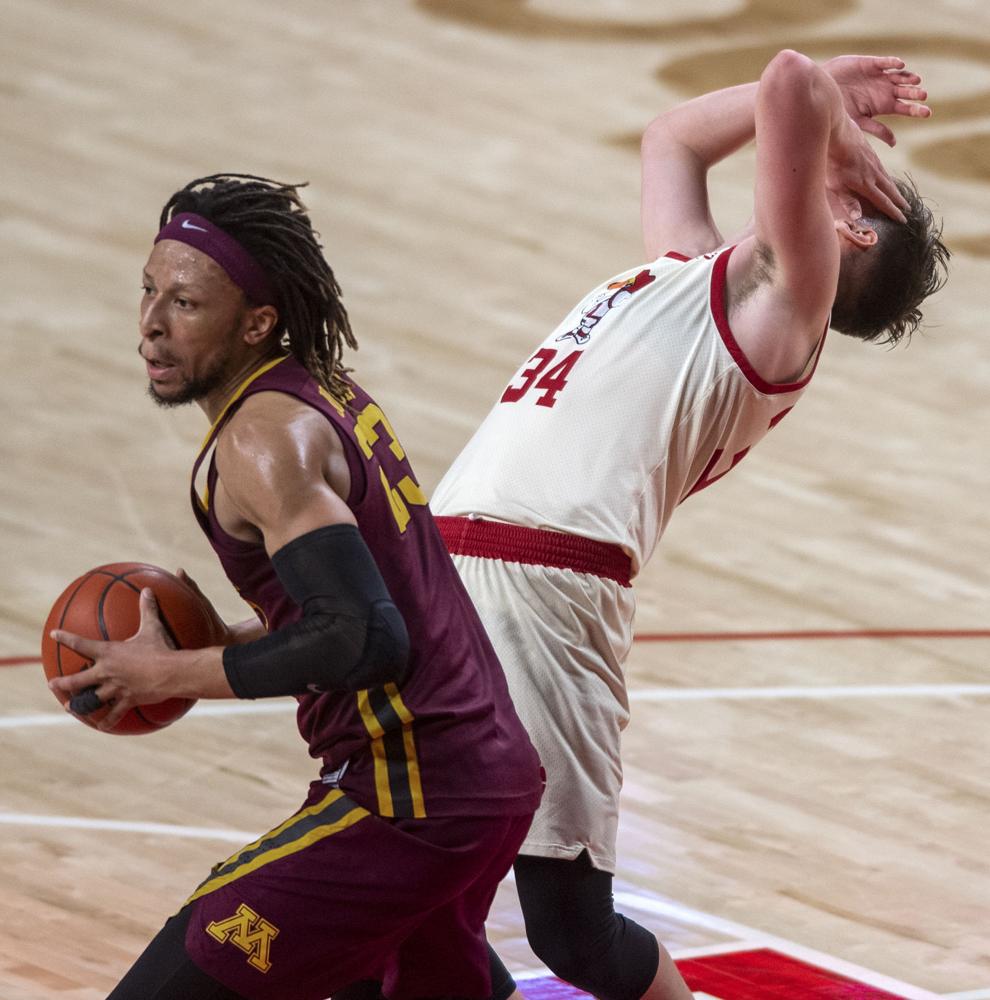 Minnesota vs. Nebraska, 2.27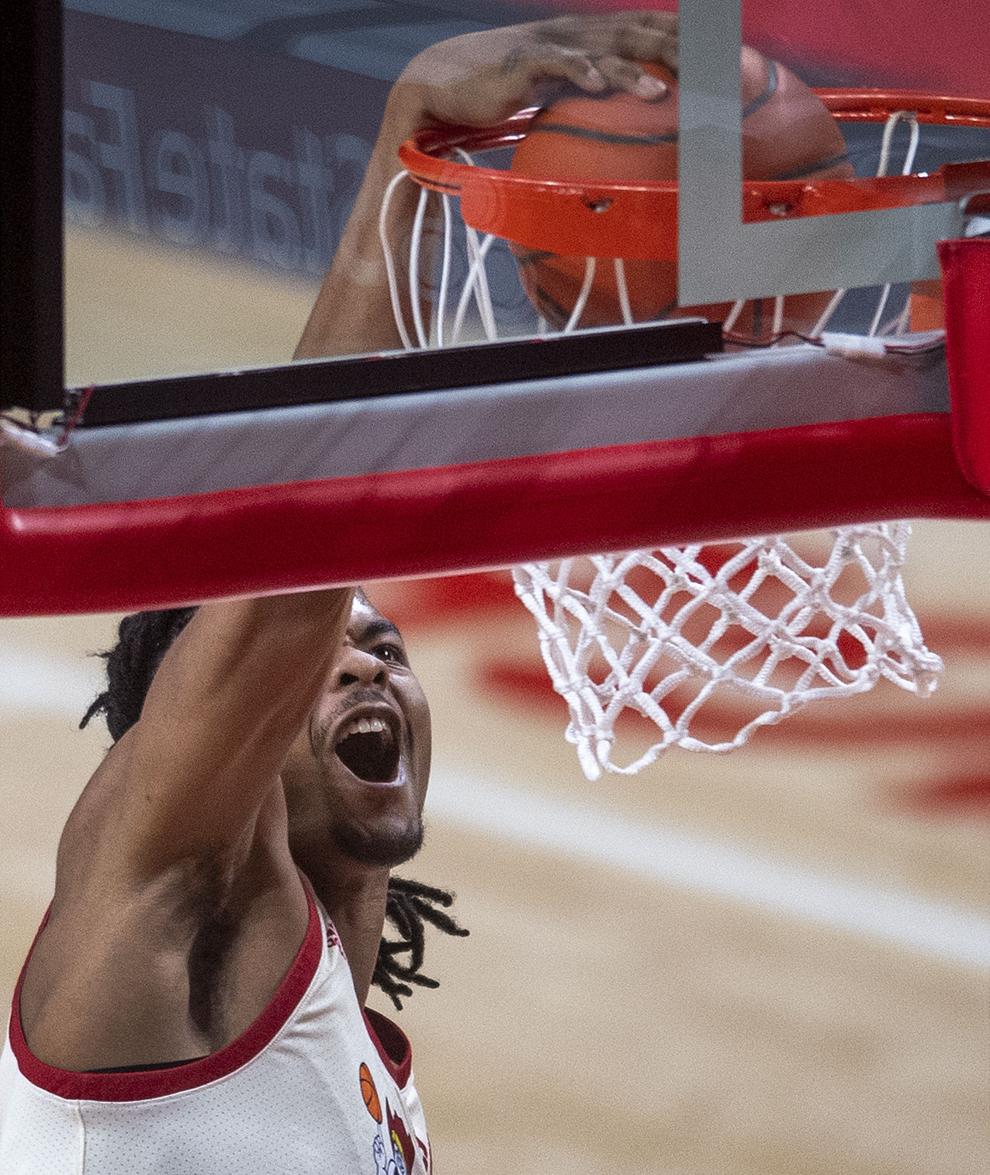 Penn State vs. Nebraska, 2.23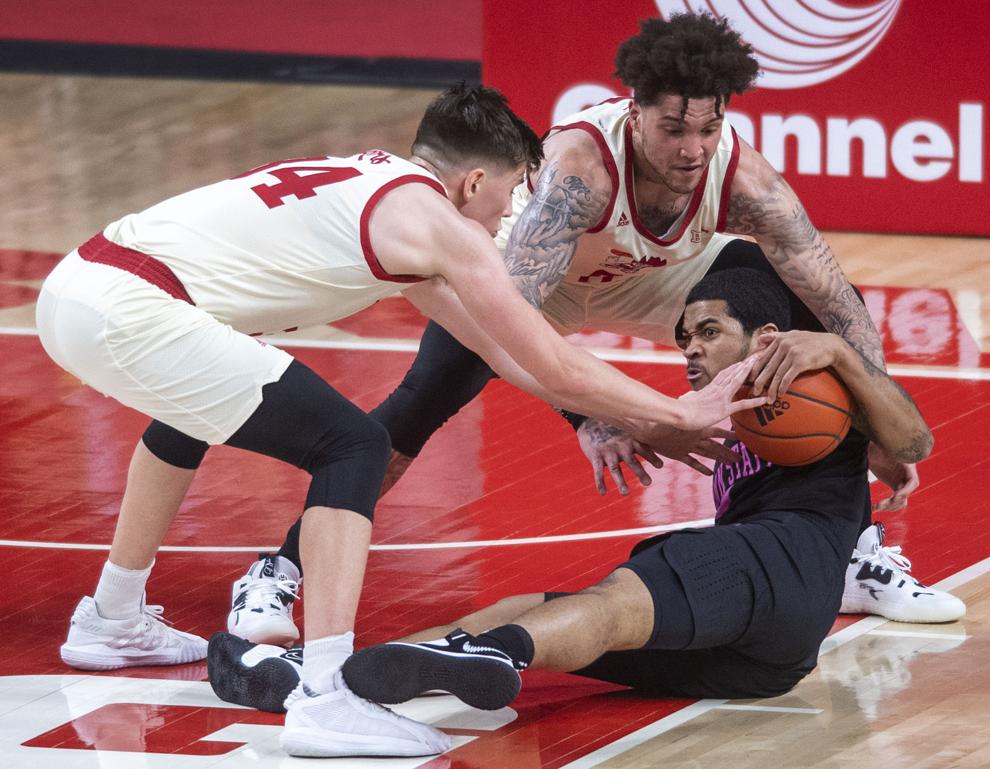 Penn State vs. Nebraska, 2.23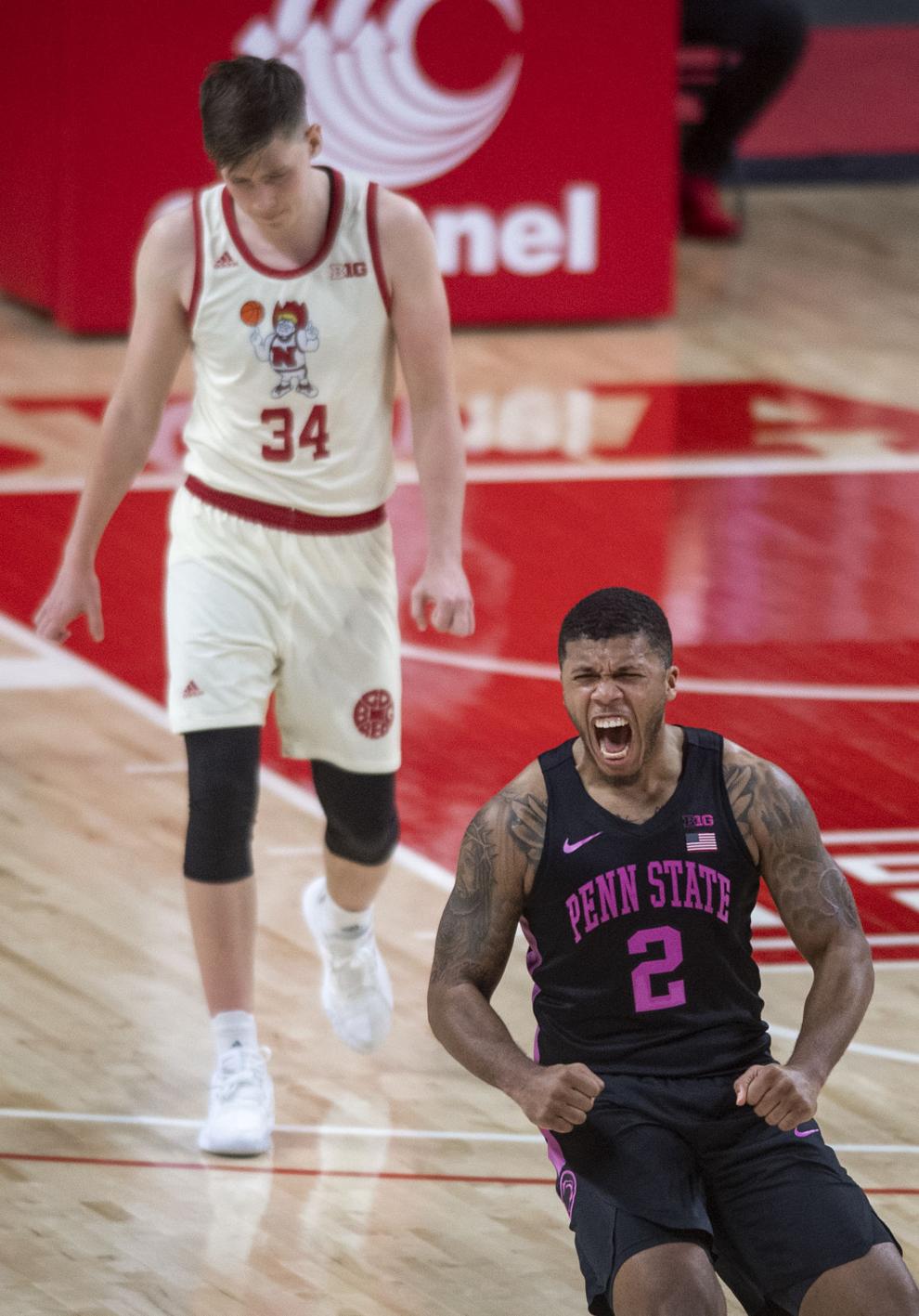 Penn State vs. Nebraska, 2.23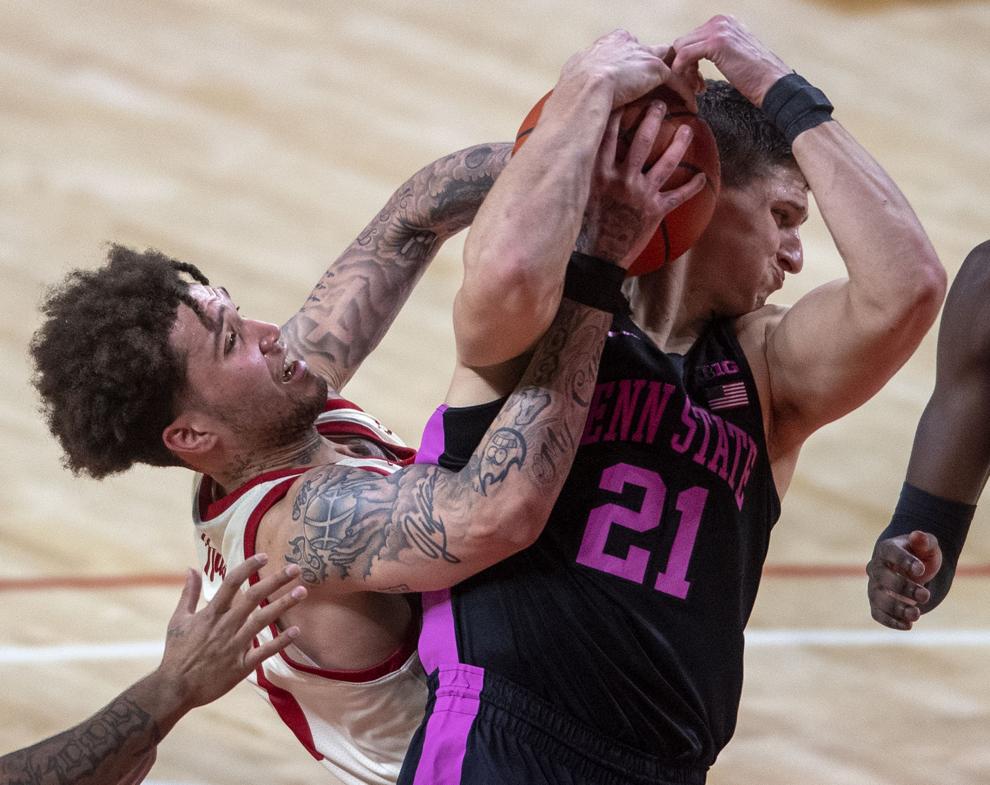 Nebraska vs. Penn State 2.22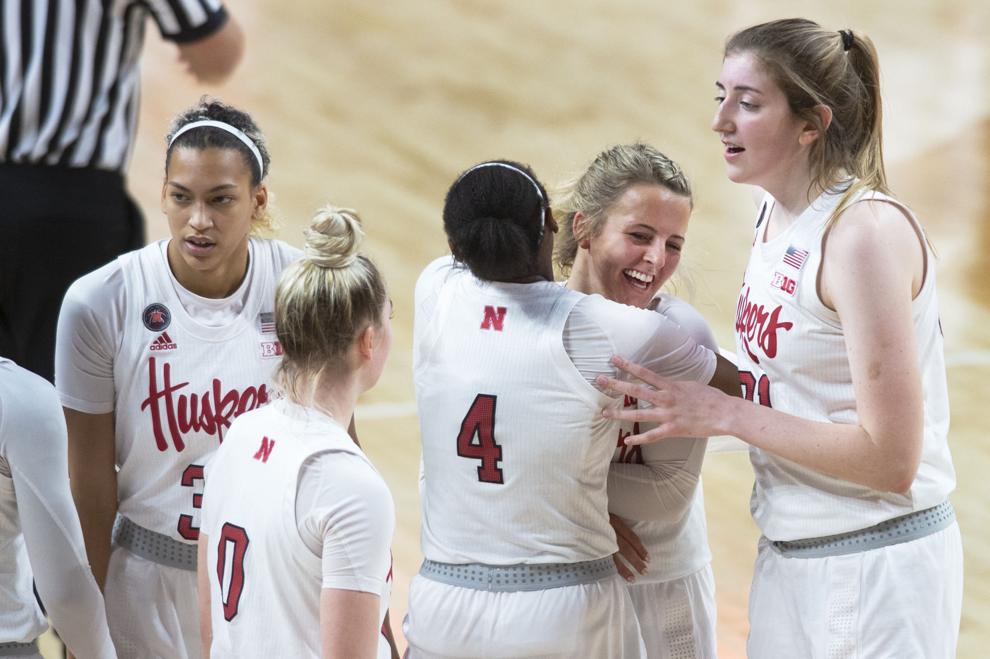 Nebraska vs. Penn State 2.22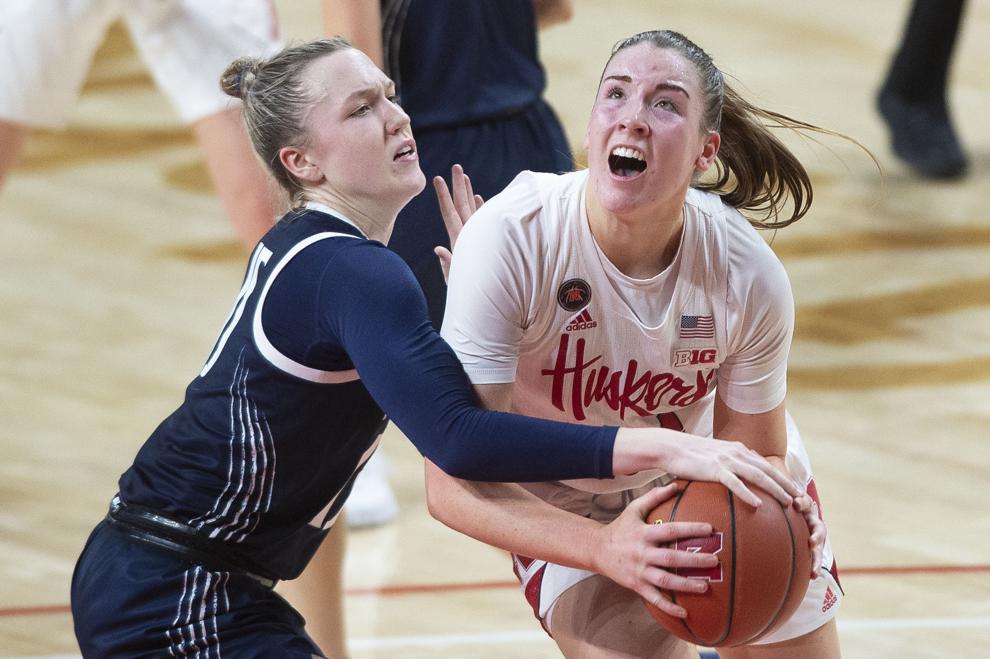 Nebraska vs. Penn State 2.22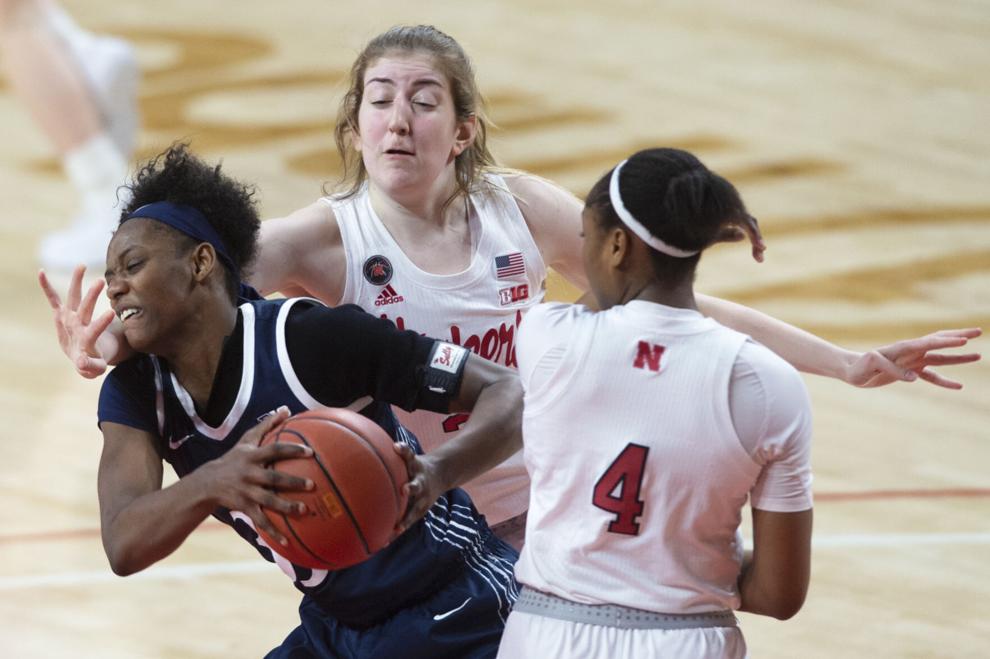 Nebraska vs. Minnesota 2.22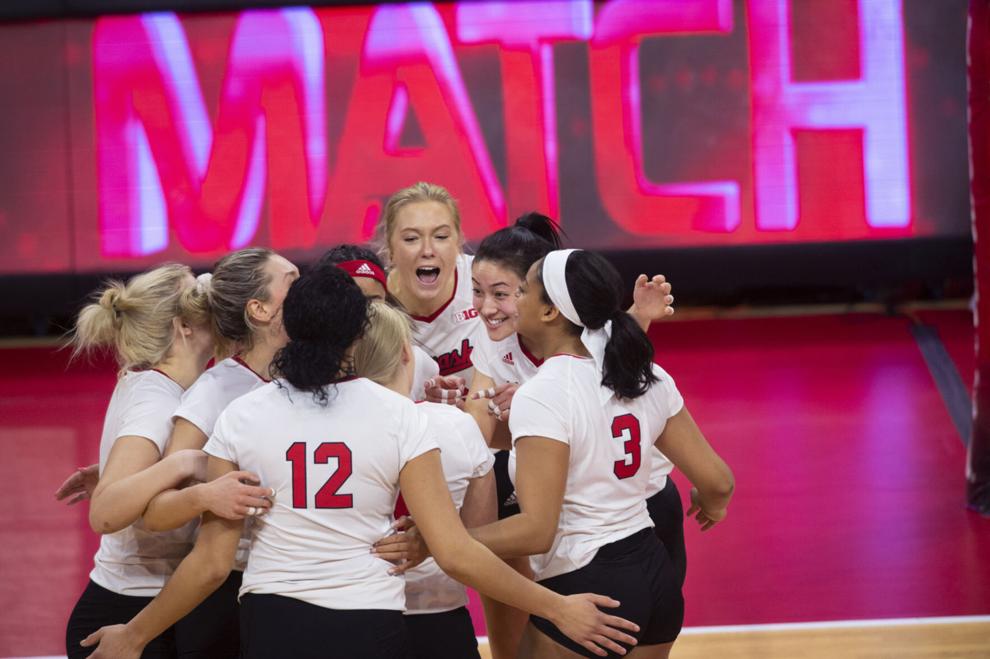 Nebraska vs. Minnesota 2.22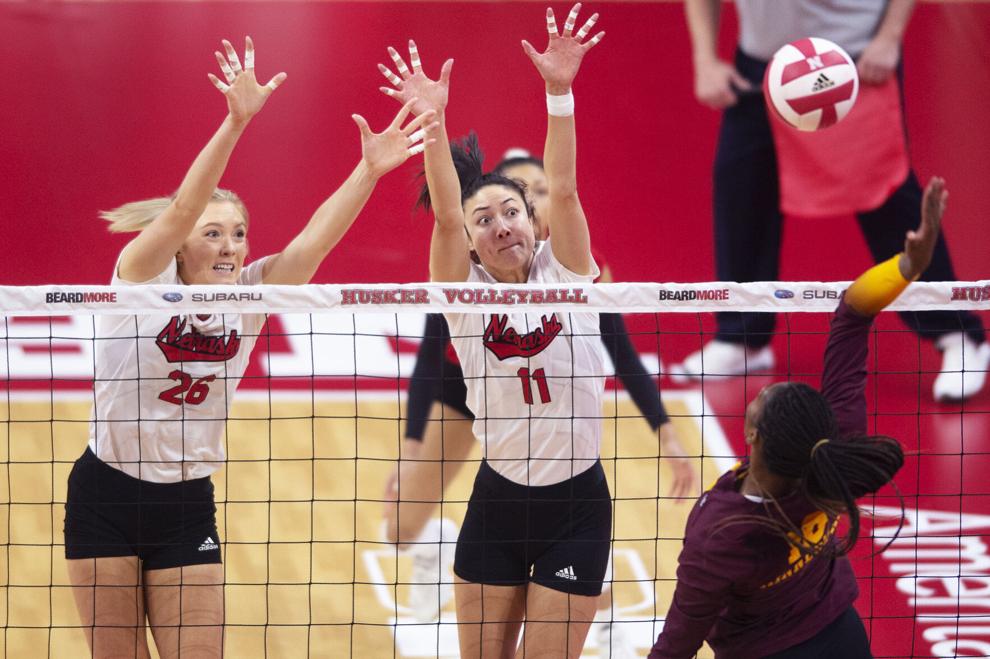 Nebraska vs. Minnesota 2.22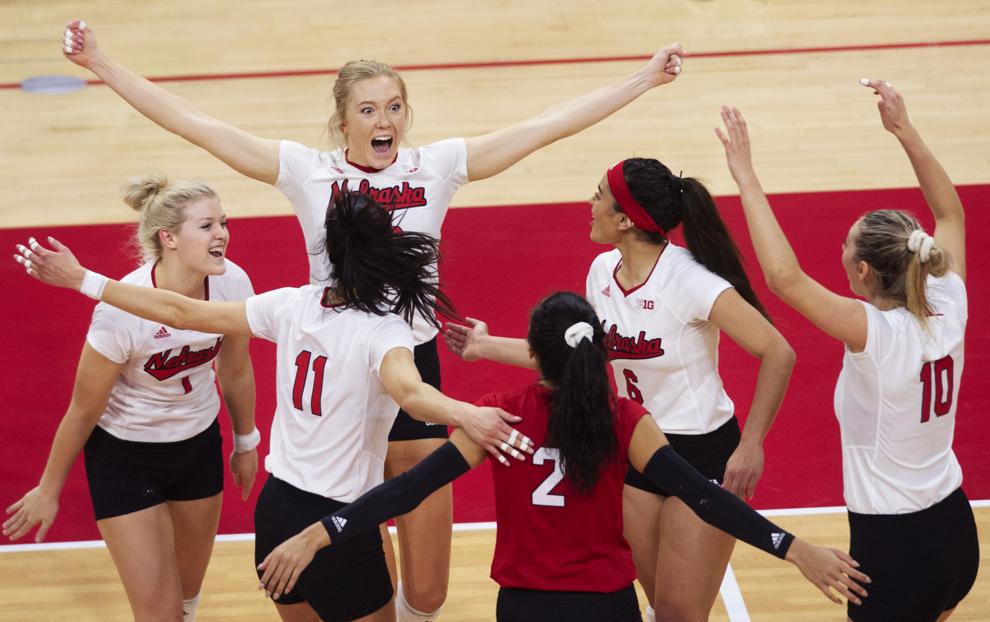 Purdue vs. Nebraska, 2.20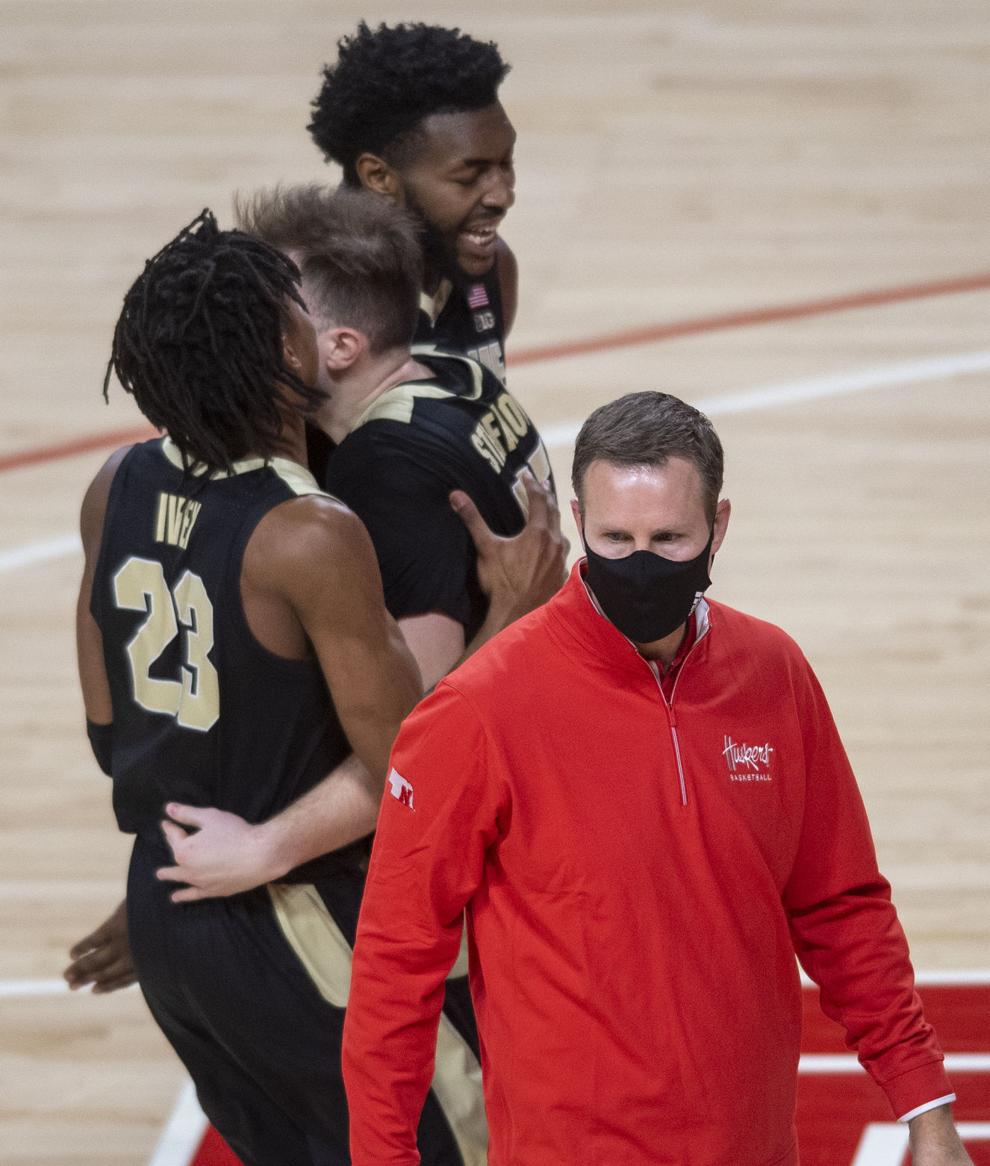 Purdue vs. Nebraska, 2.20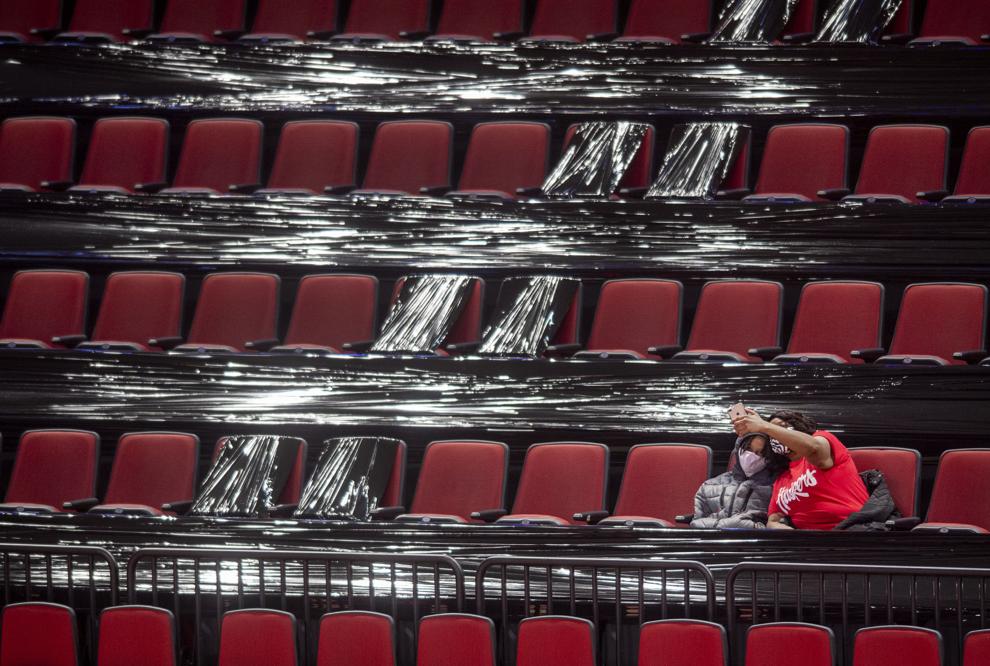 Nebraska vs. Minnesota, 2.19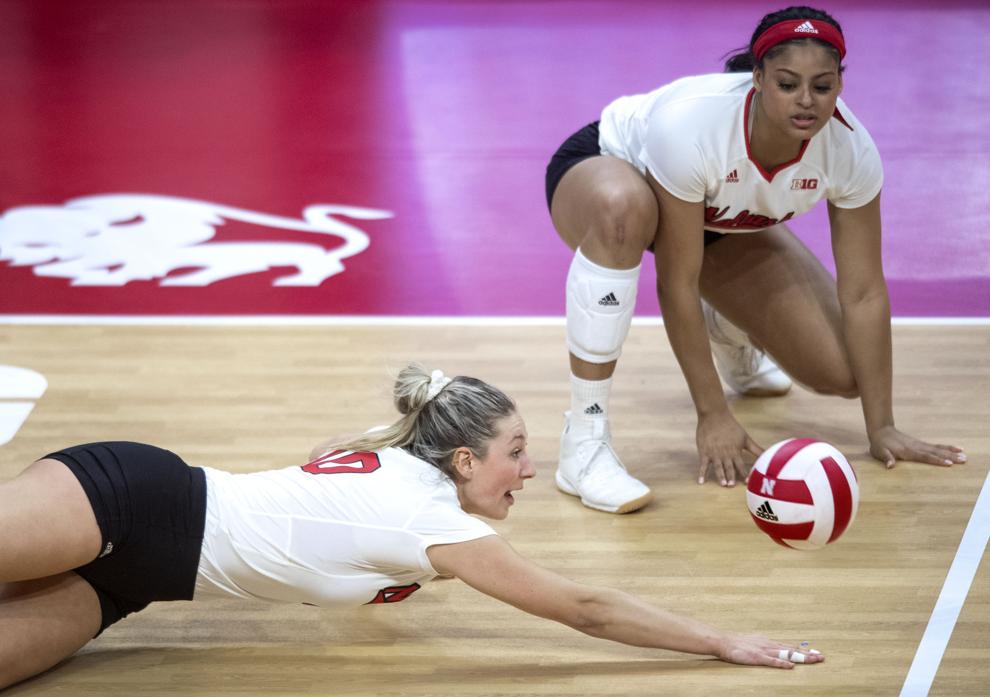 Nebraska vs. Minnesota, 2.19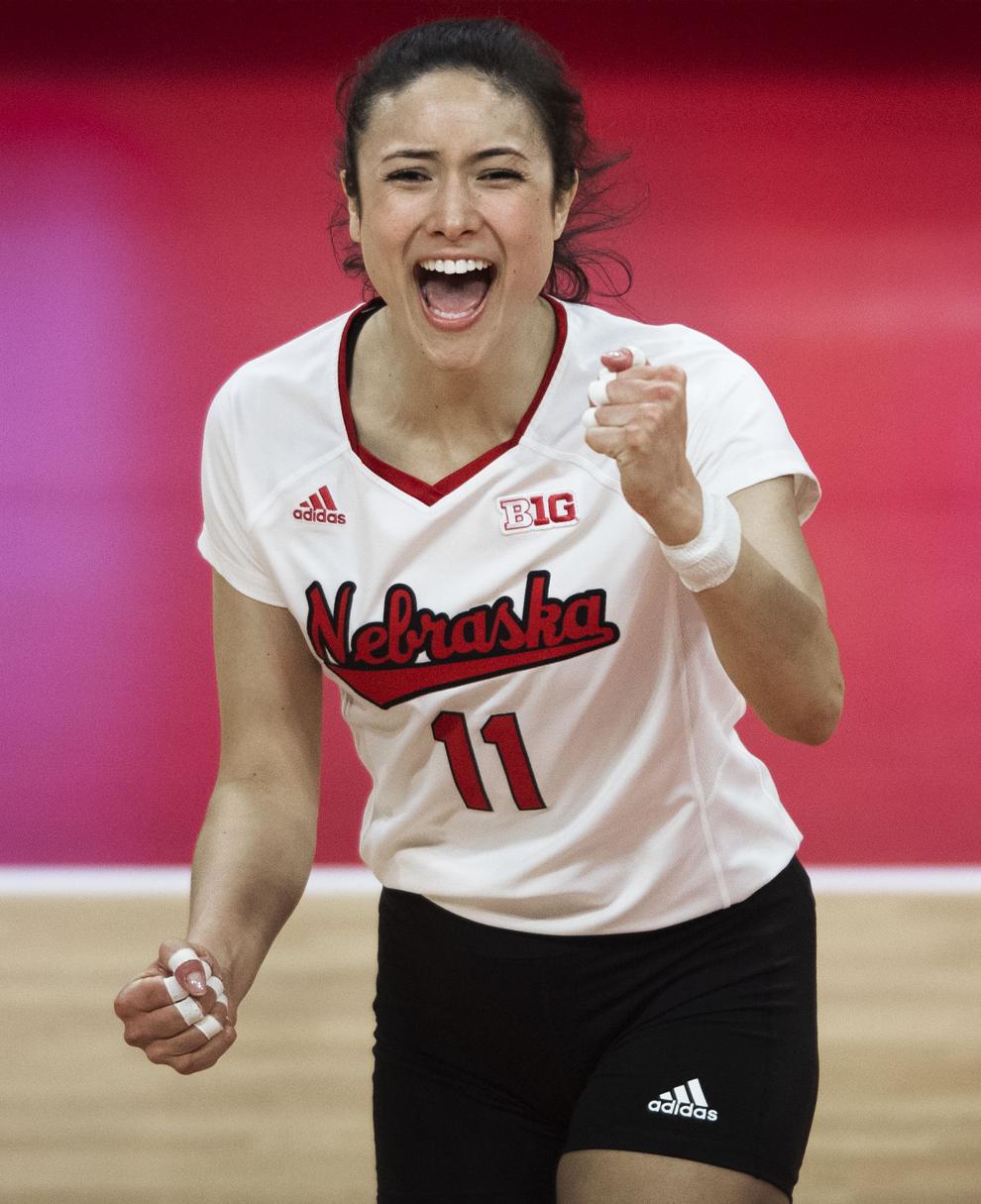 Nebraska vs. Minnesota, 2.19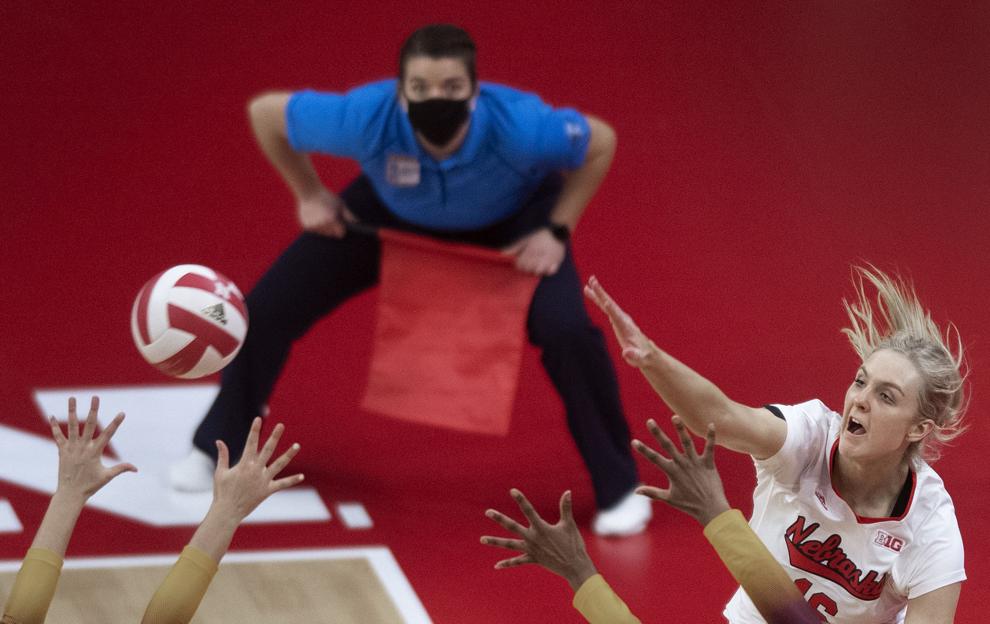 Nebraska vs. Maryland 2.14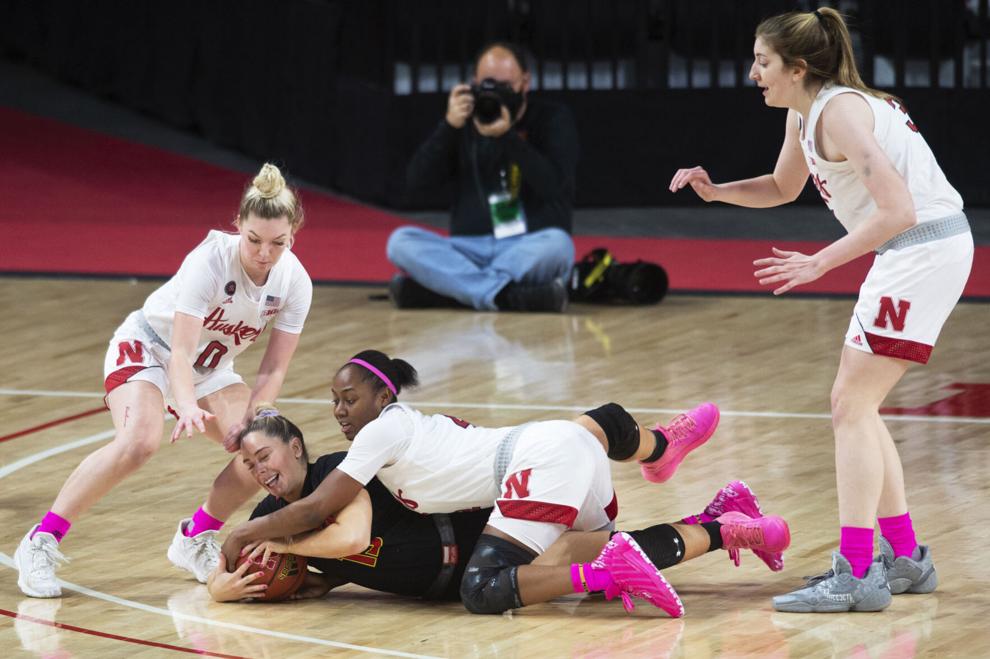 Minnesota vs. Nebraska, 2.13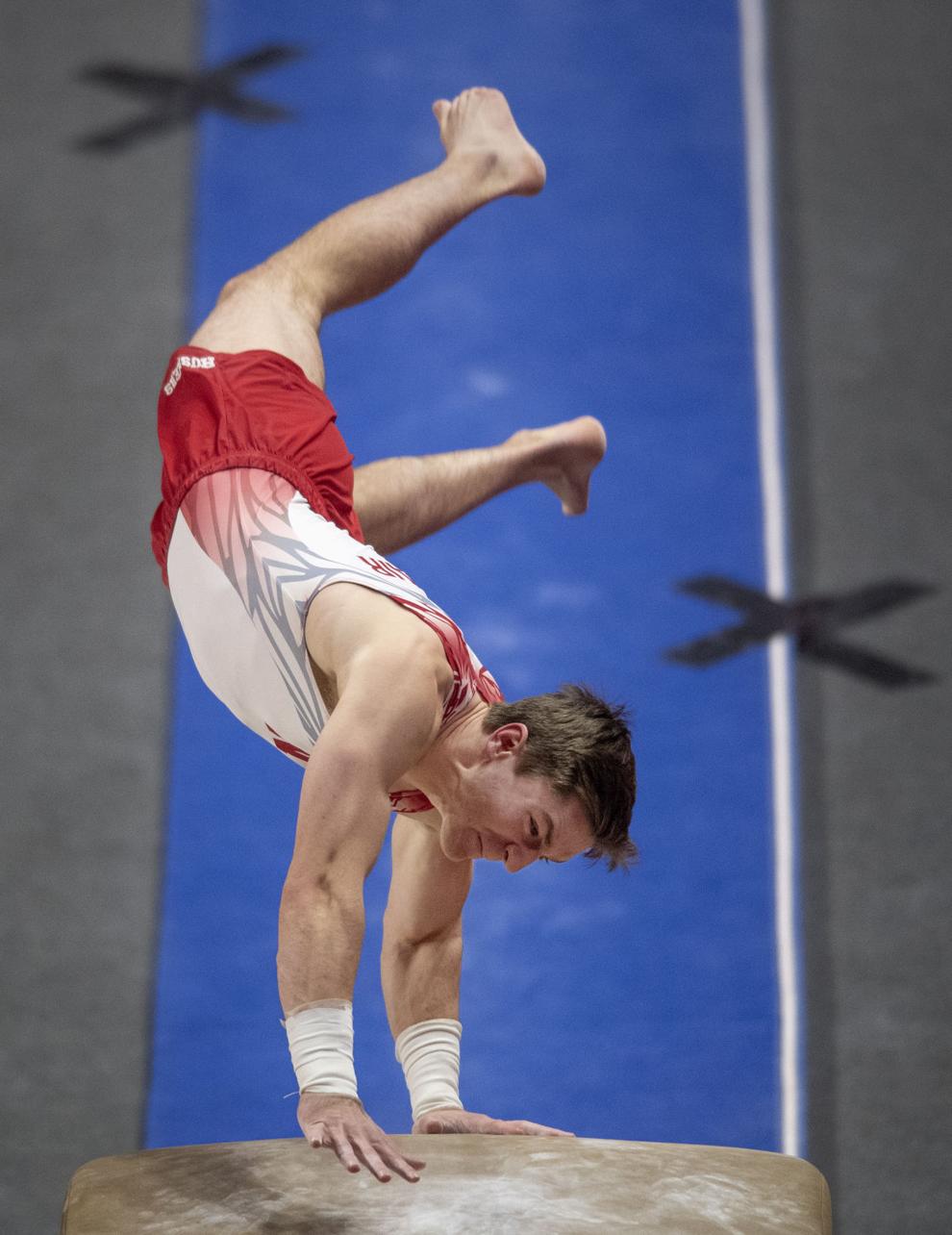 Minnesota vs. Nebraska, 2.13
Minnesota vs. Nebraska, 2.13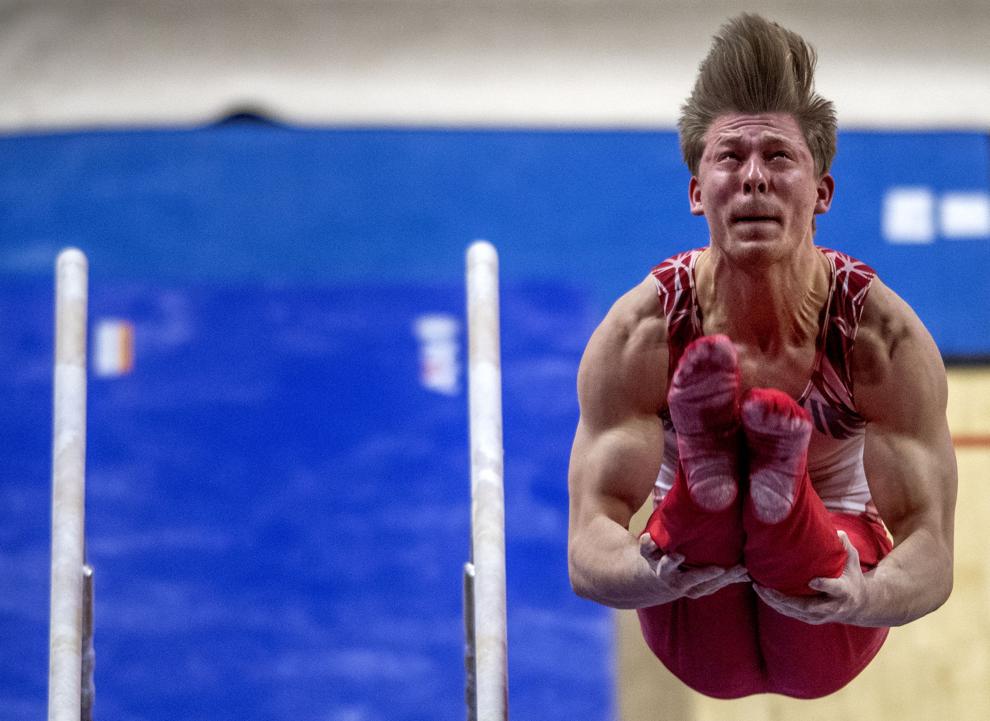 Illinois vs. Nebraska, 2.12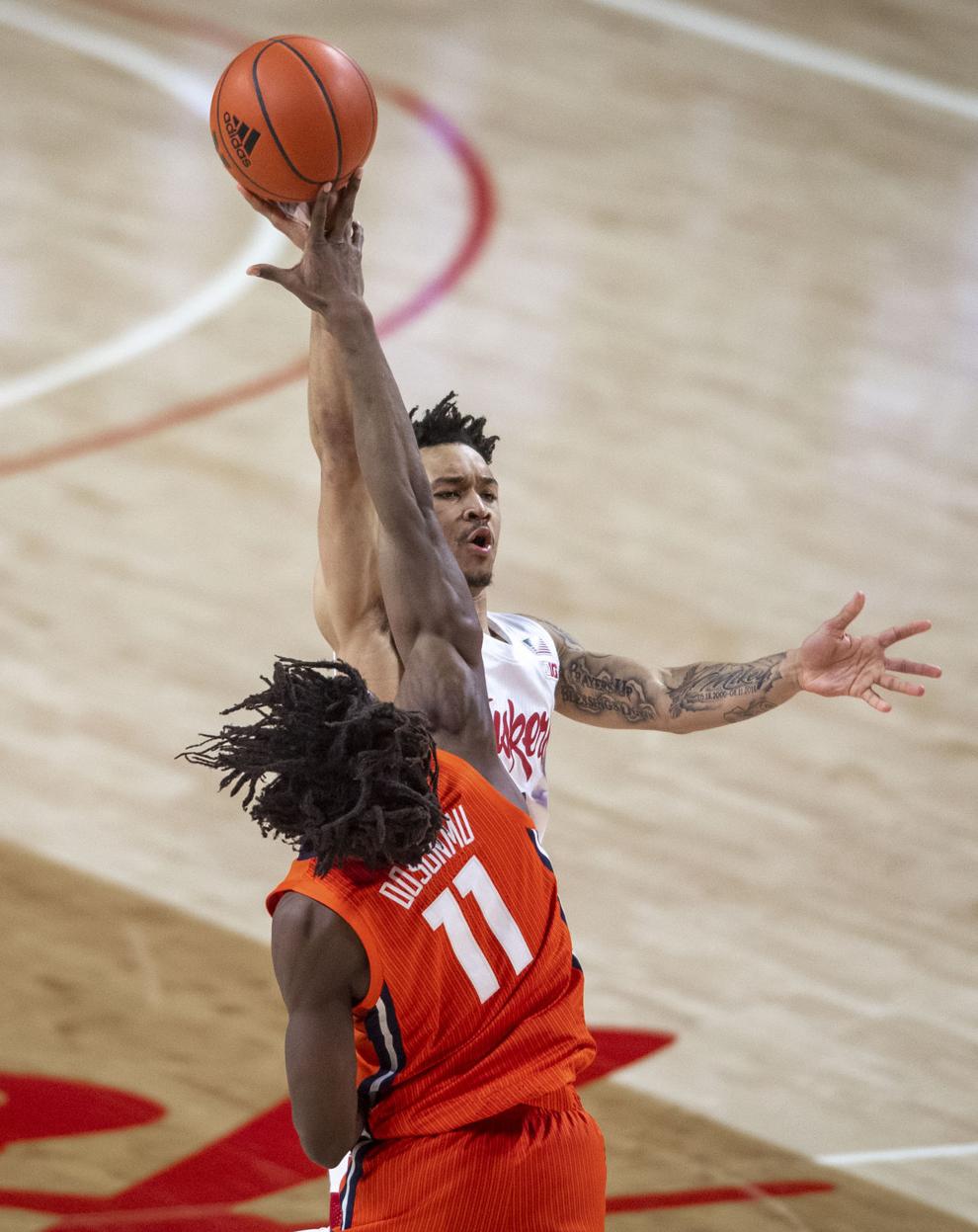 Illinois vs. Nebraska, 2.12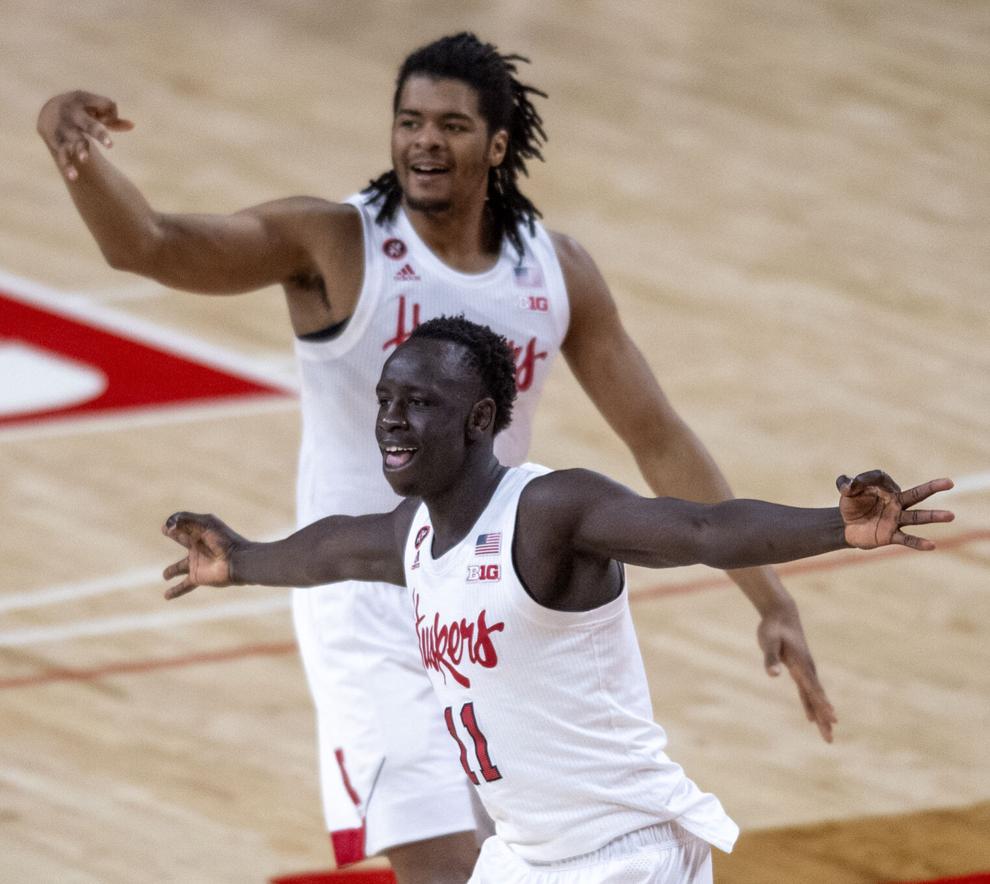 Illinois vs. Nebraska, 2.12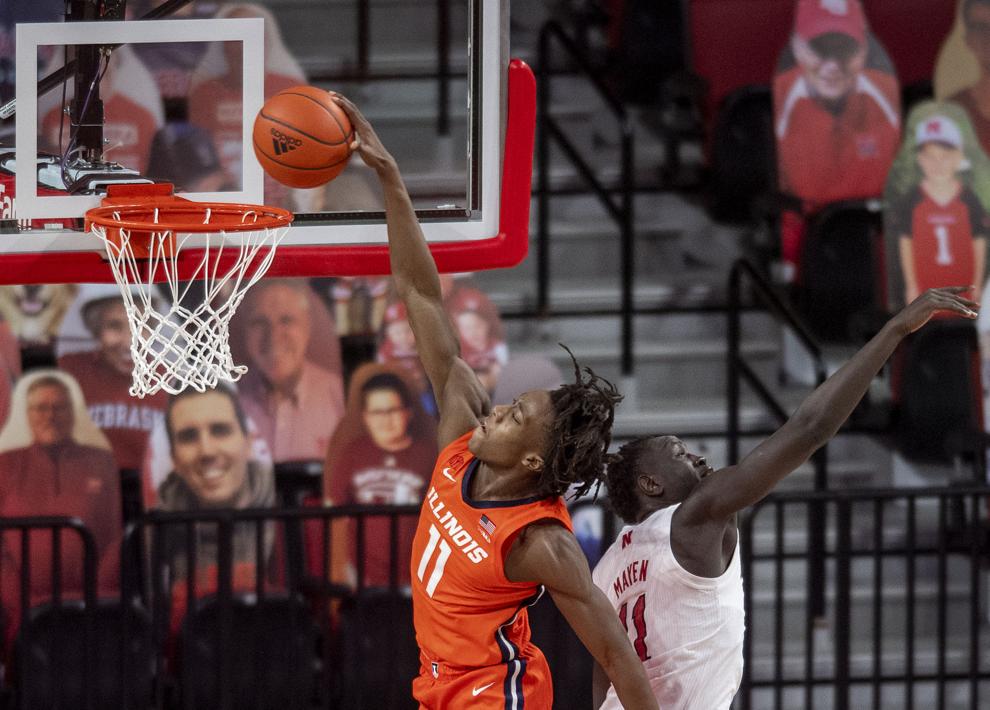 Illinois vs. Nebraska, 2.12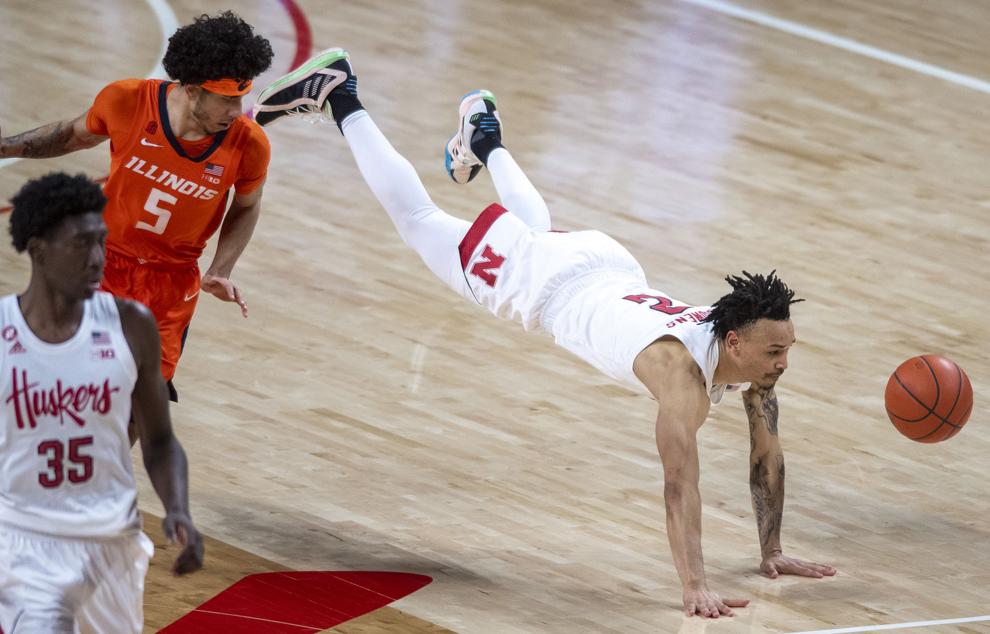 Illinois vs. Nebraska, 2.12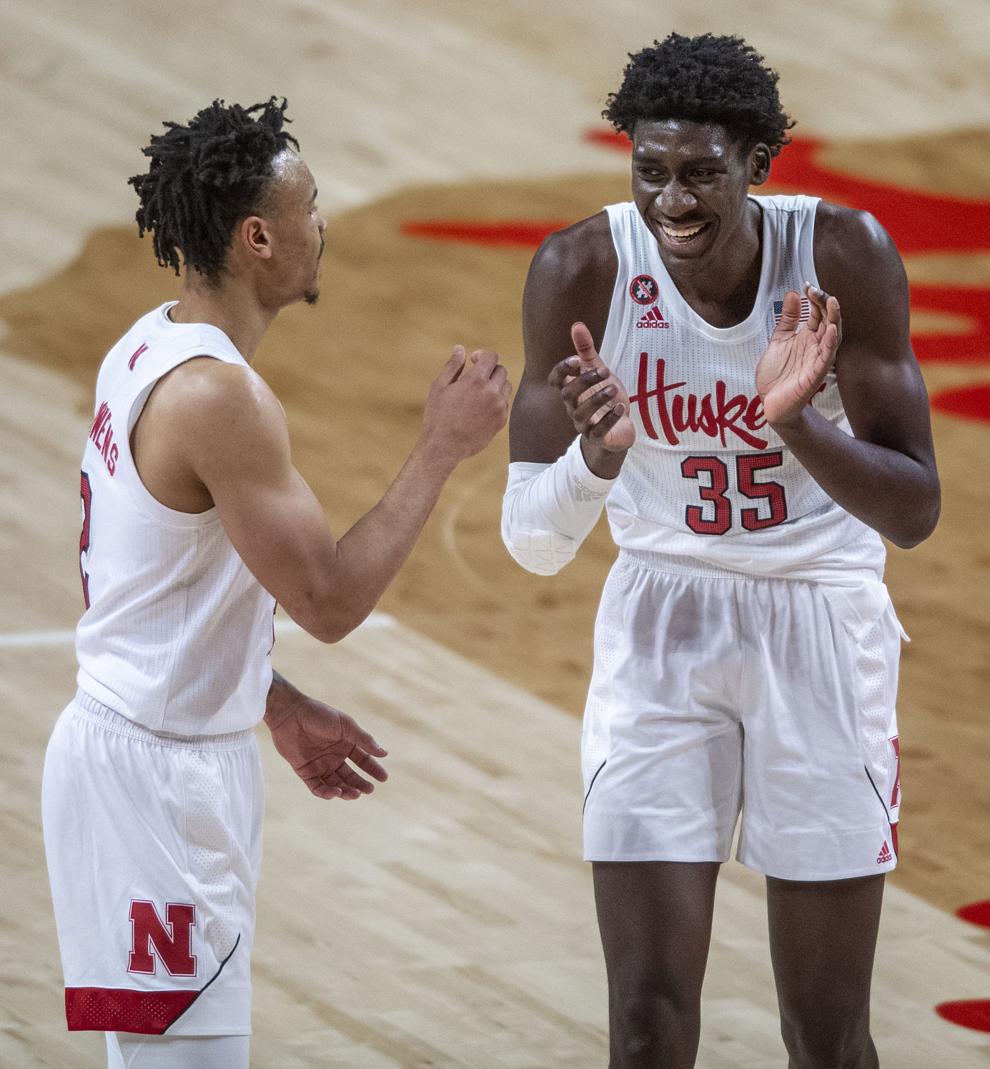 Wisconsin vs. Nebraska, 2.10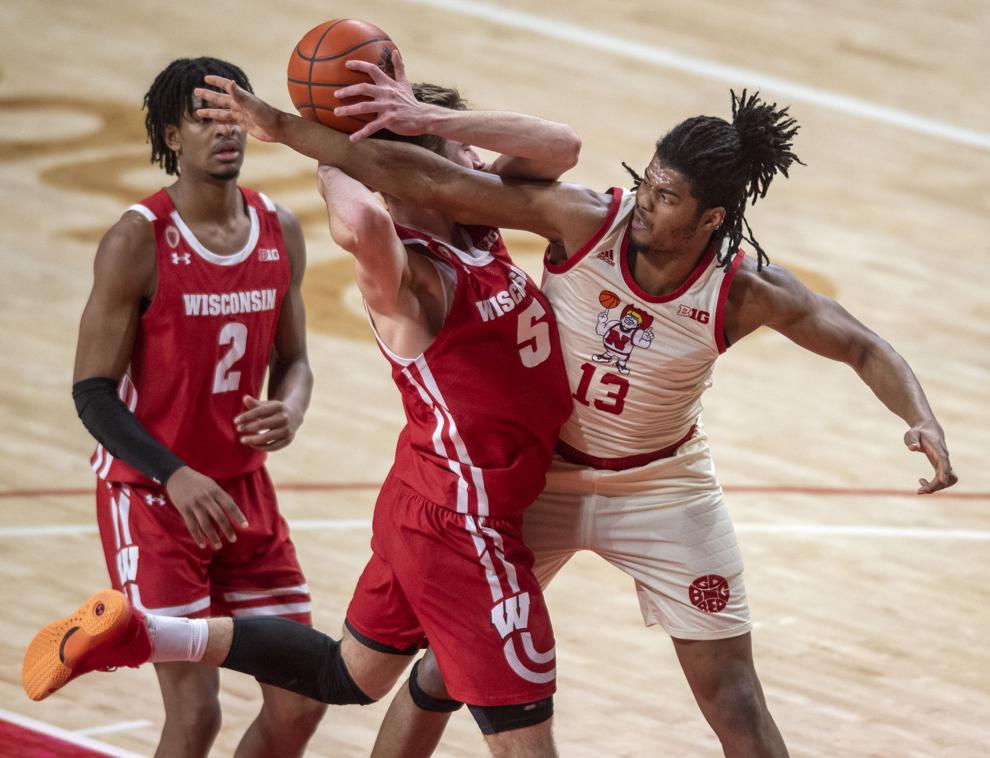 Wisconsin vs. Nebraska, 2.10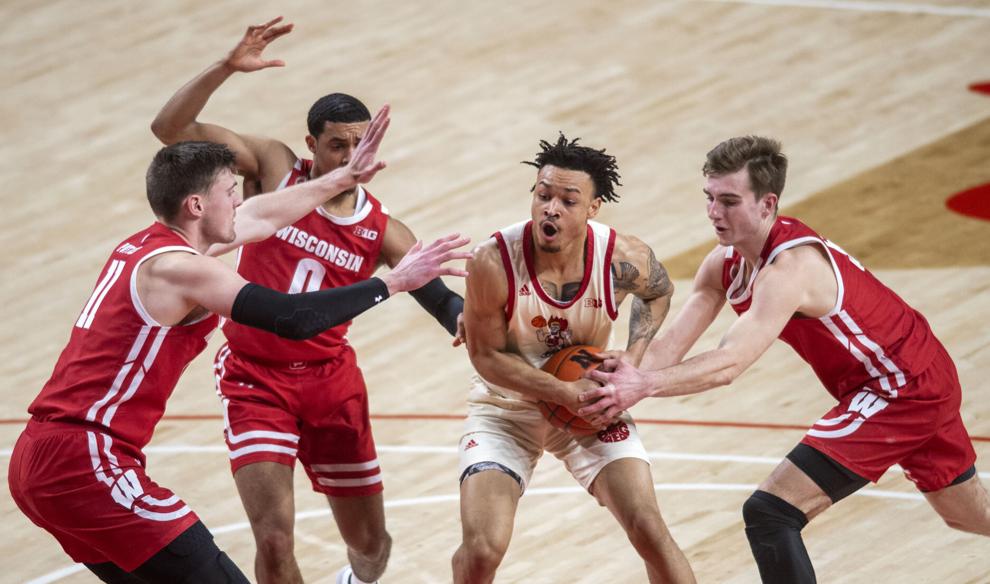 Nebraska women's gymnastics 2.7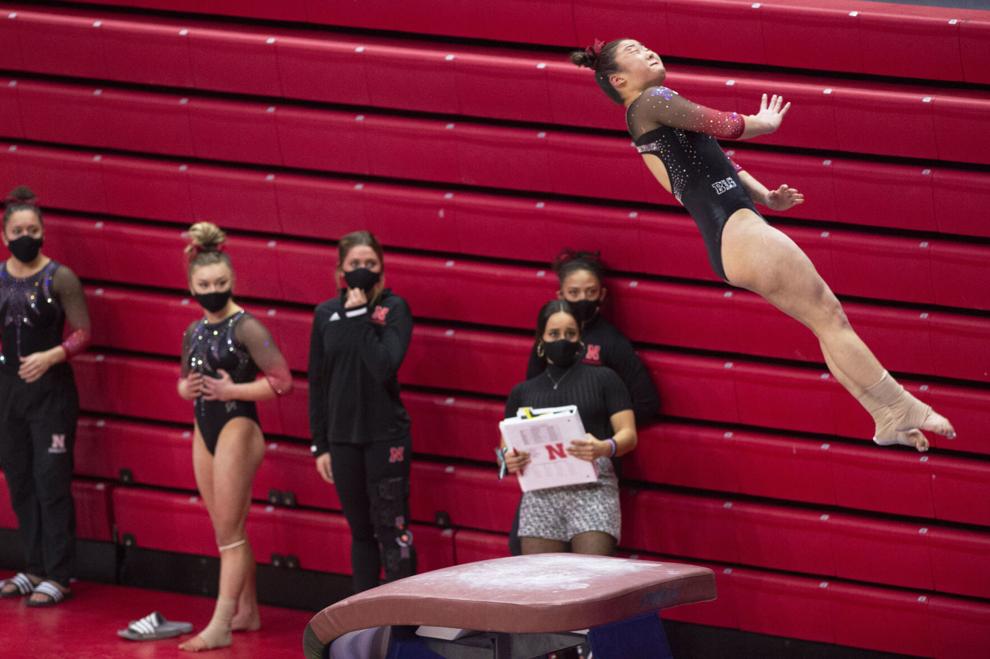 Nebraska vs. Maryland, 2.6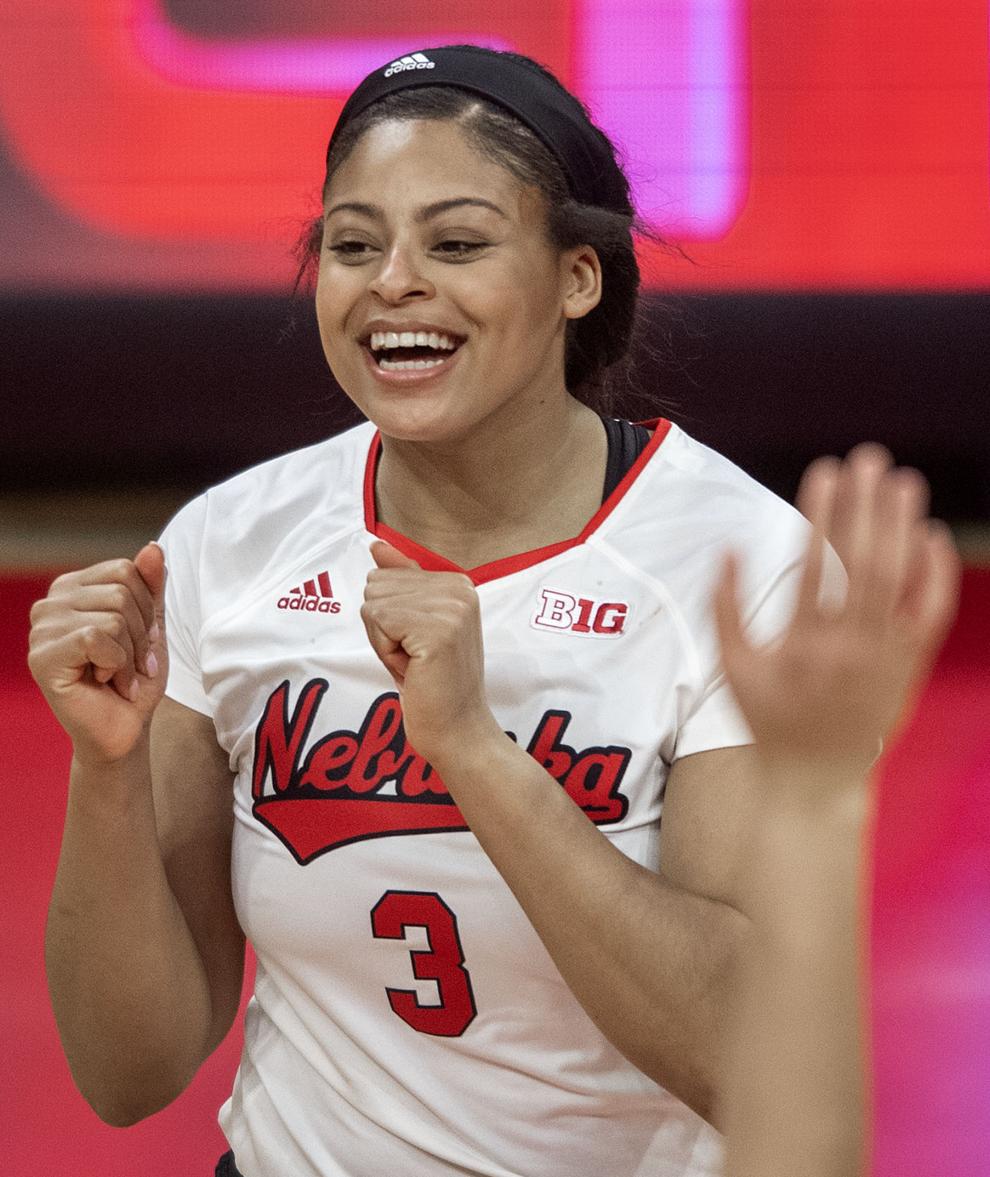 Nebraska vs. Maryland, 2.6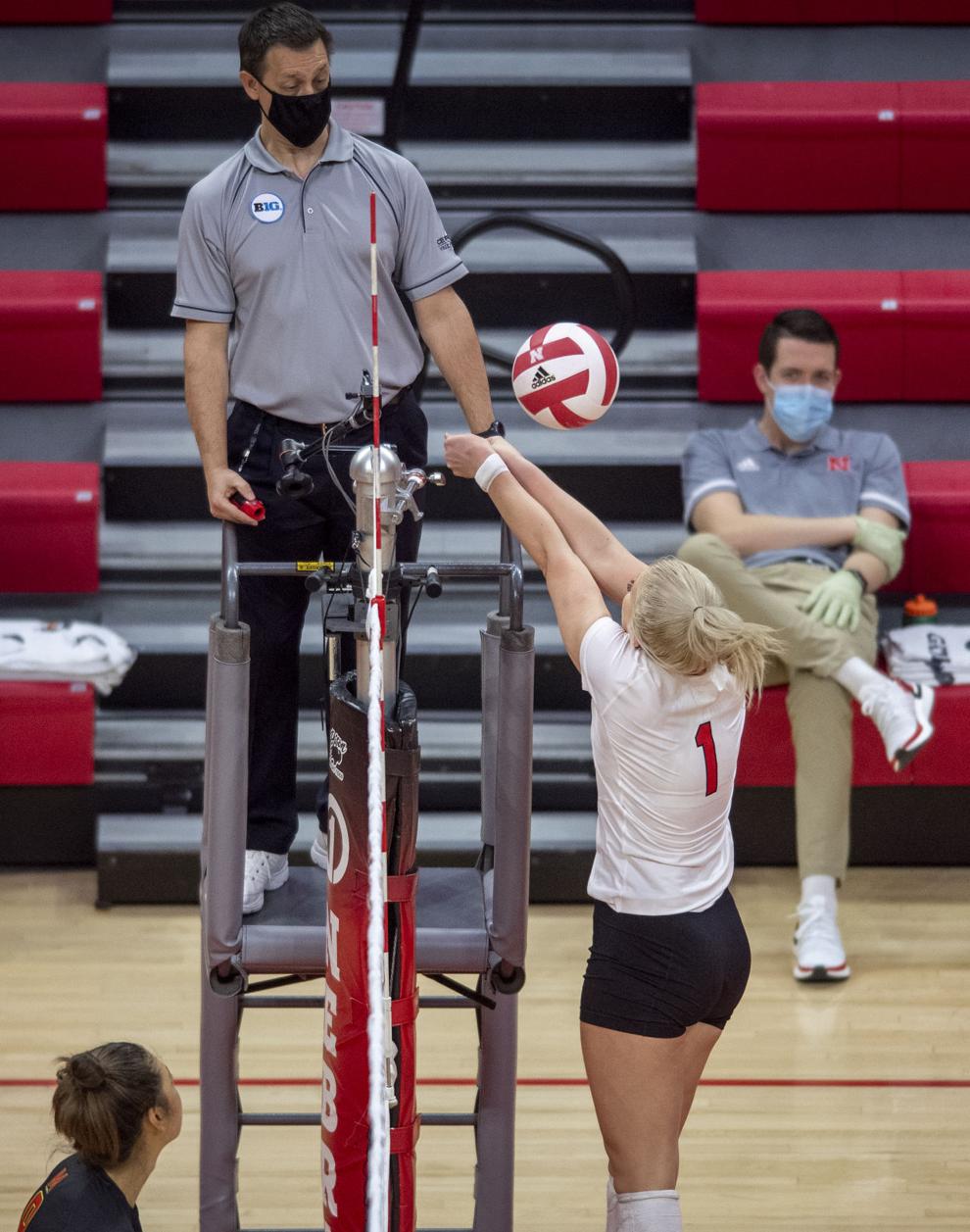 Nebraska vs. Maryland, 2.6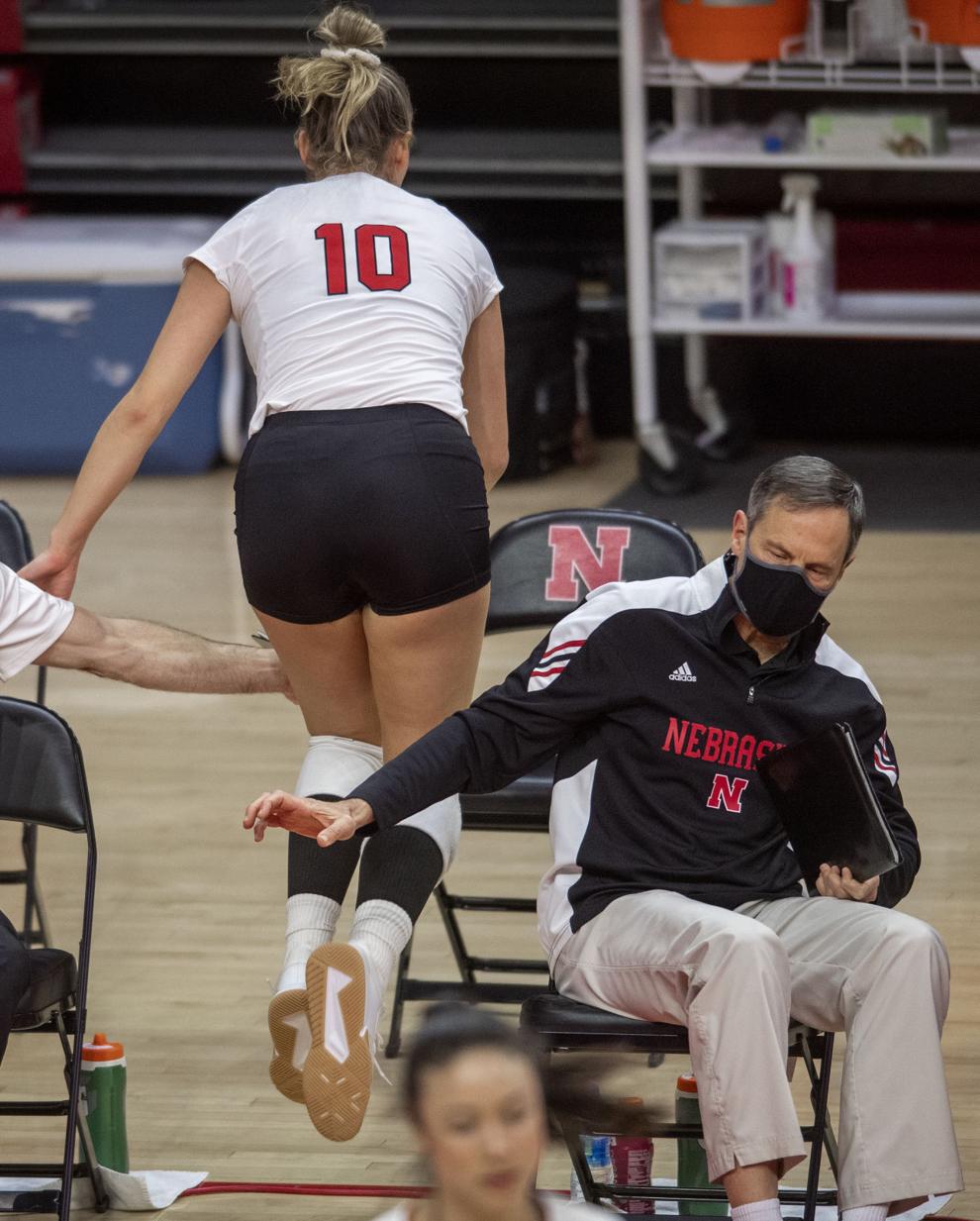 Nebraska vs. Maryland, 2.5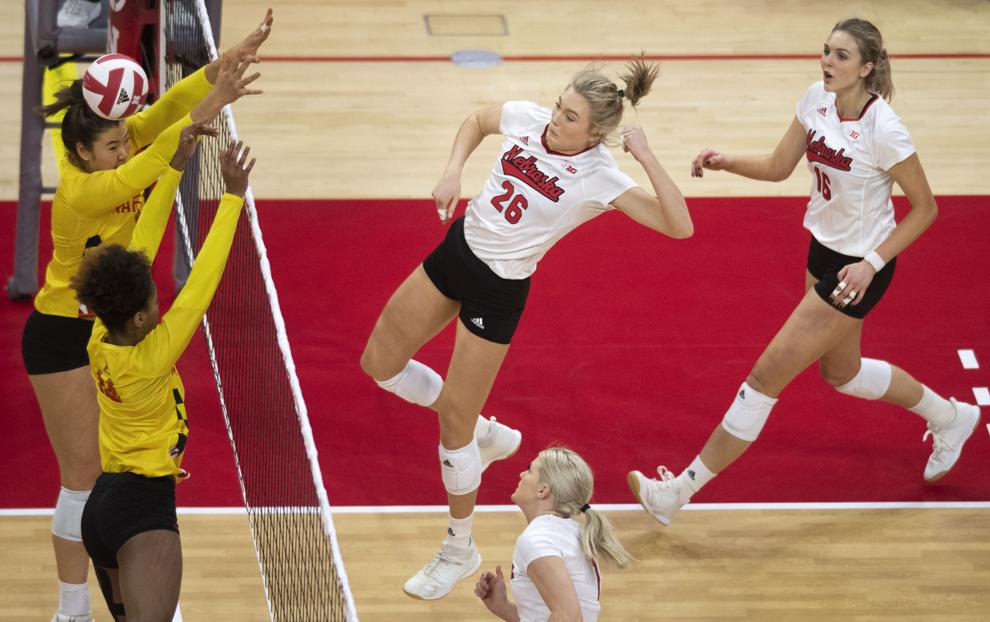 Nebraska vs. Maryland, 2.5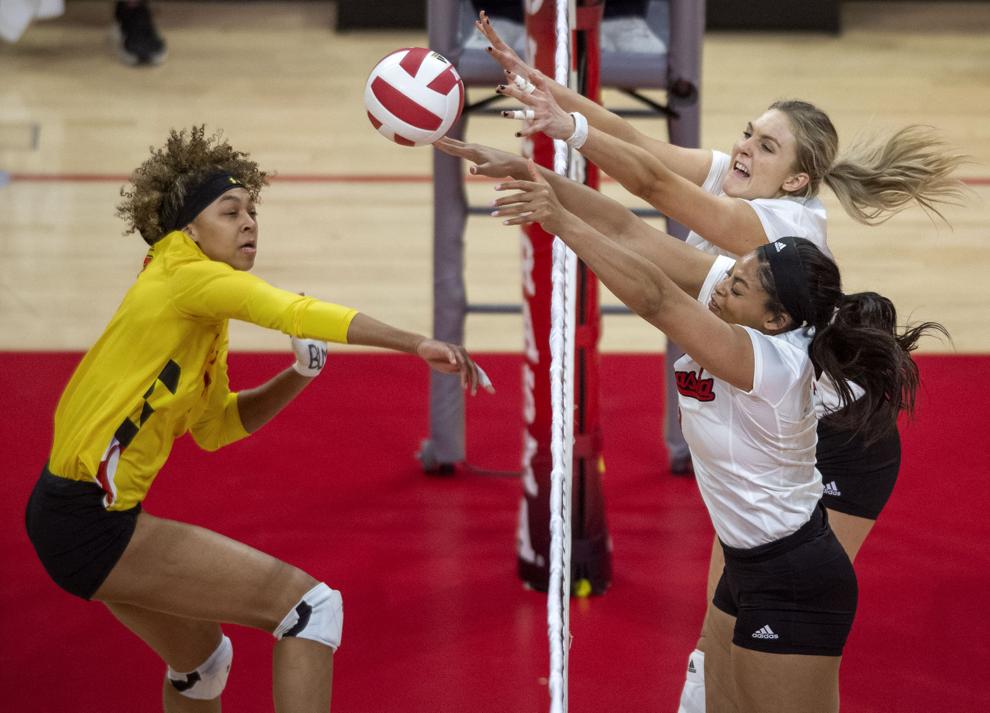 Nebraska vs. Maryland, 2.5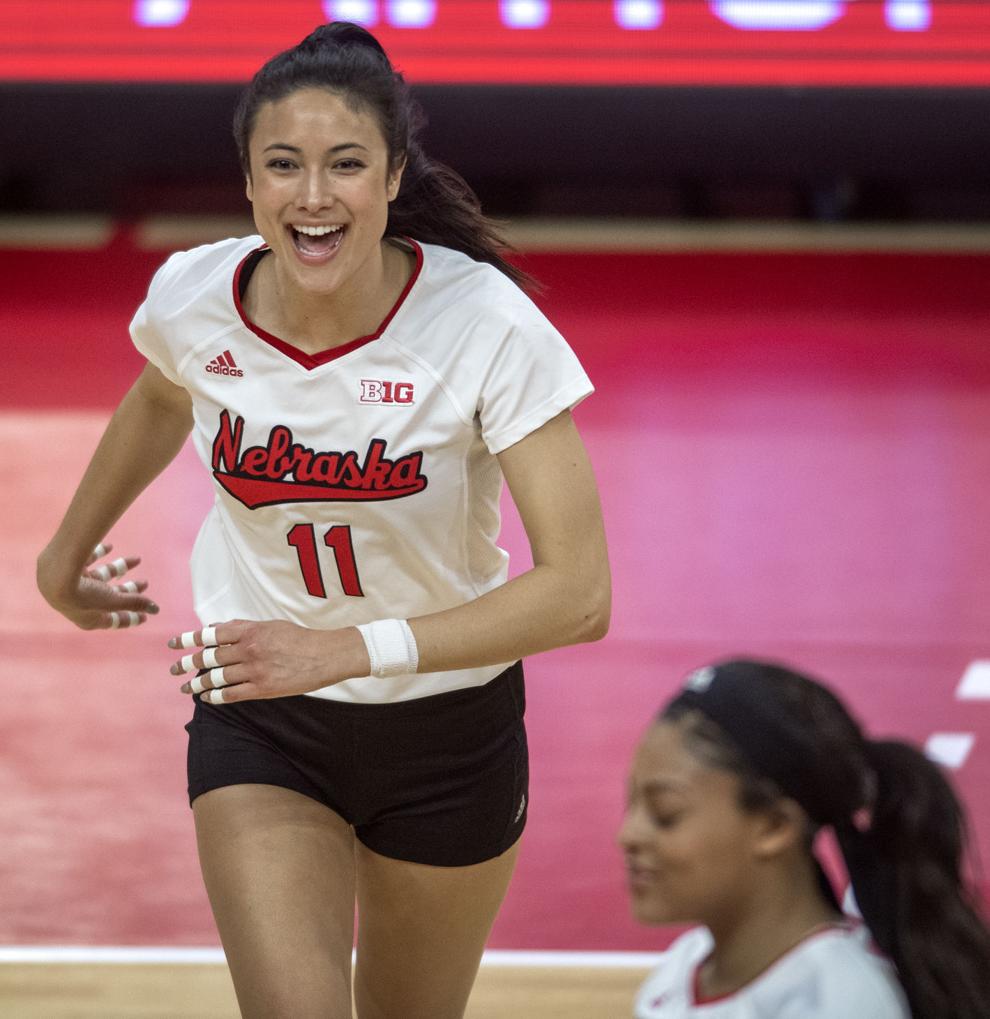 Nebraska vs. Maryland, 2.5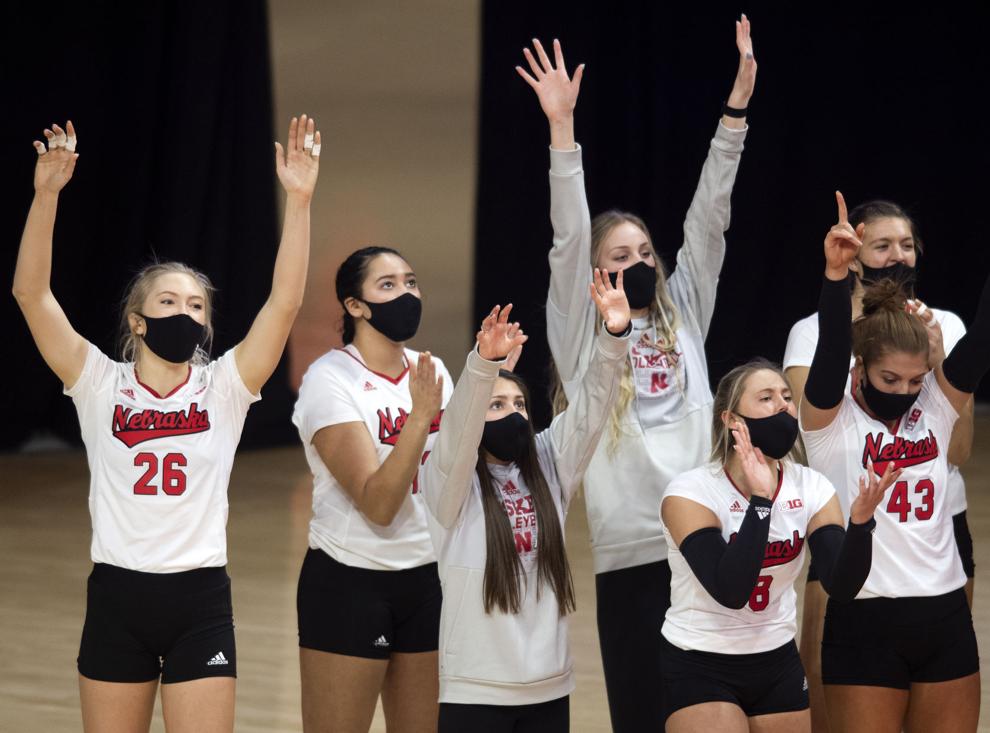 Nebraska vs Wisconsin 1.31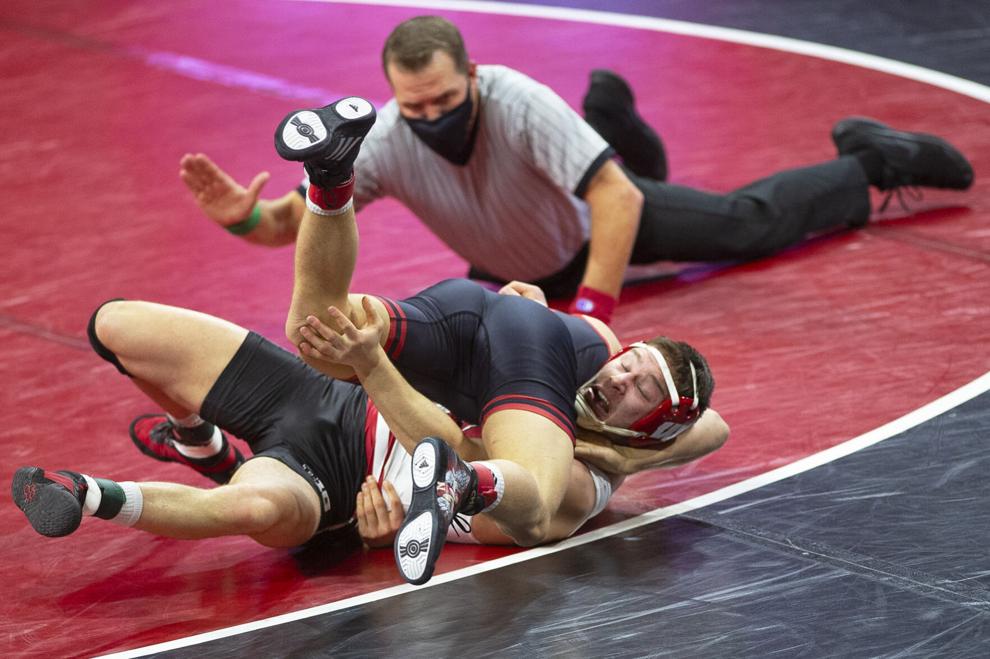 Nebraska vs Wisconsin 1.31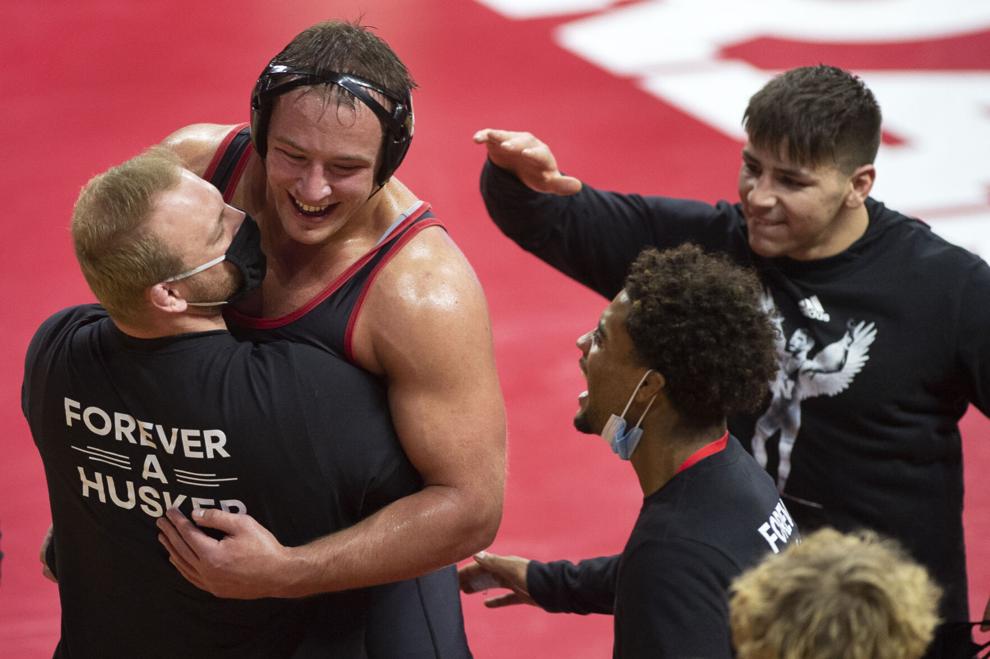 Northwestern vs. Nebraska 1.23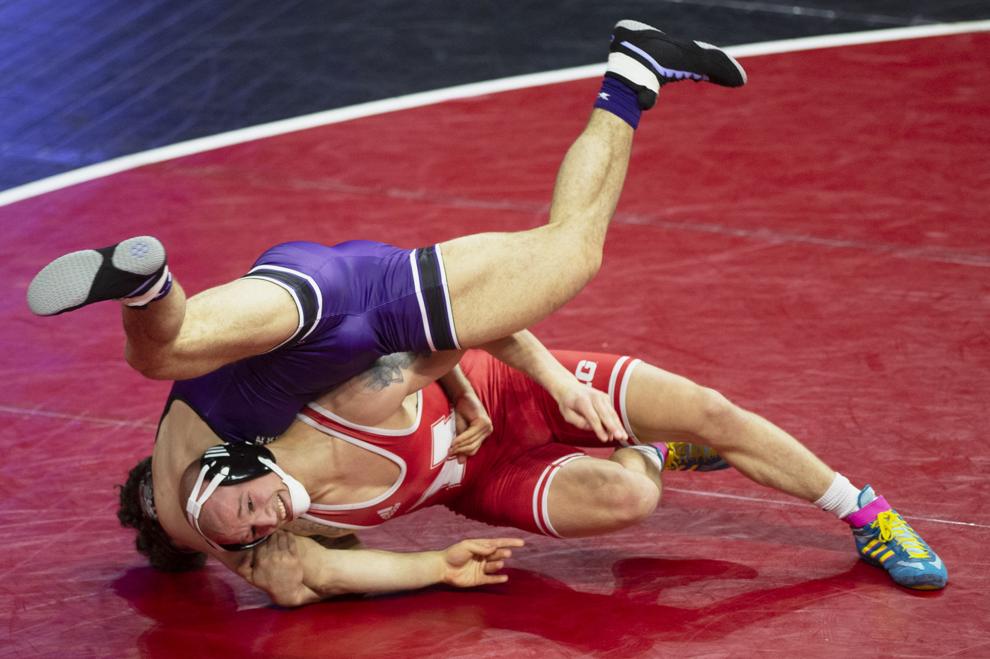 Northwestern vs. Nebraska 1.23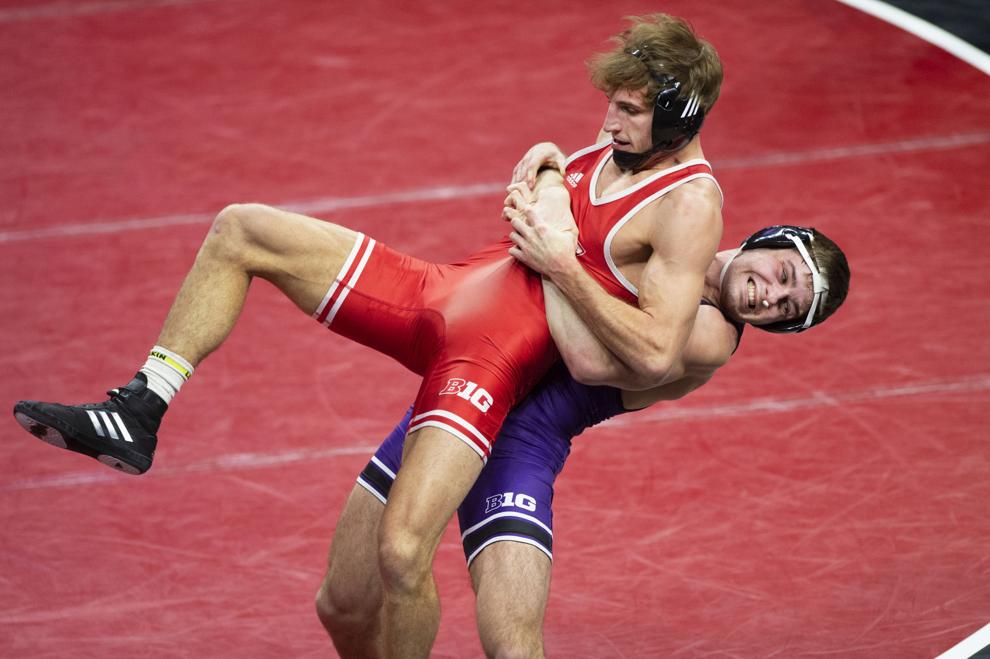 Ohio State vs. Nebraska, 1.16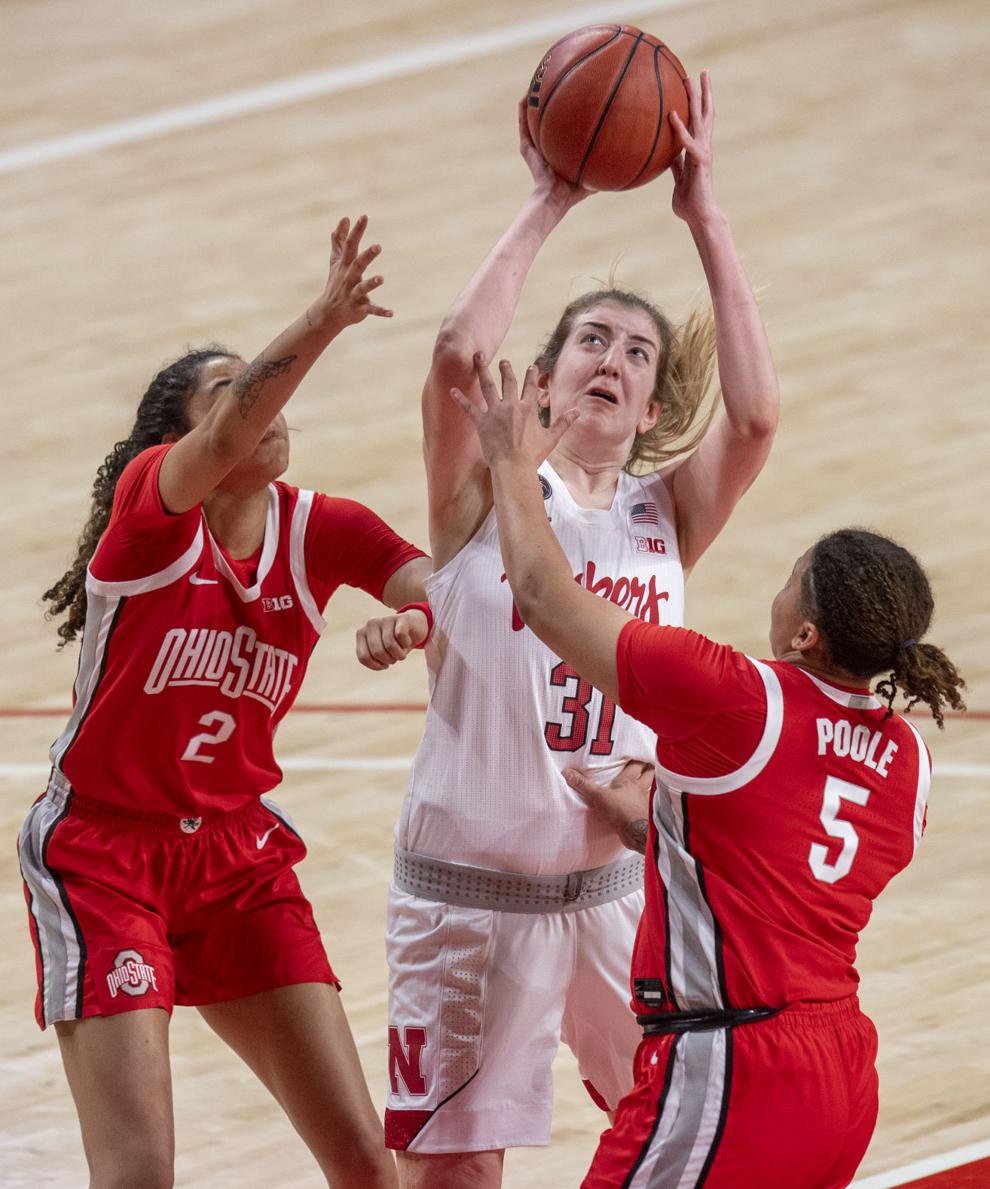 Ohio State vs. Nebraska, 1.16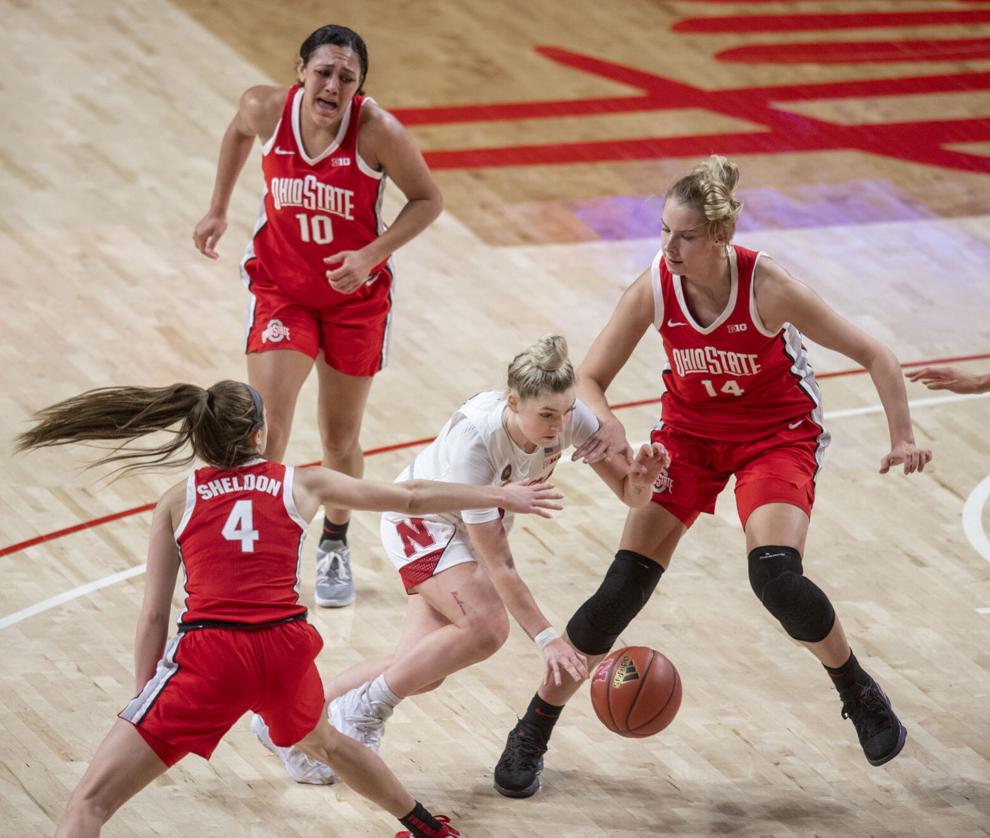 Minnesota vs. Nebraska, 1.8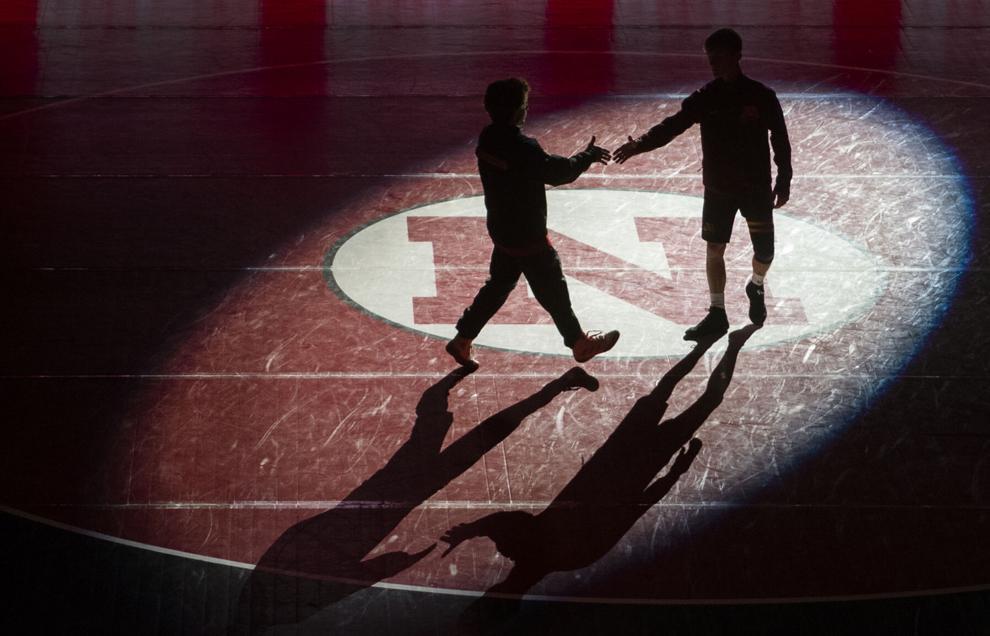 Michigan State vs. Nebraska, 1.2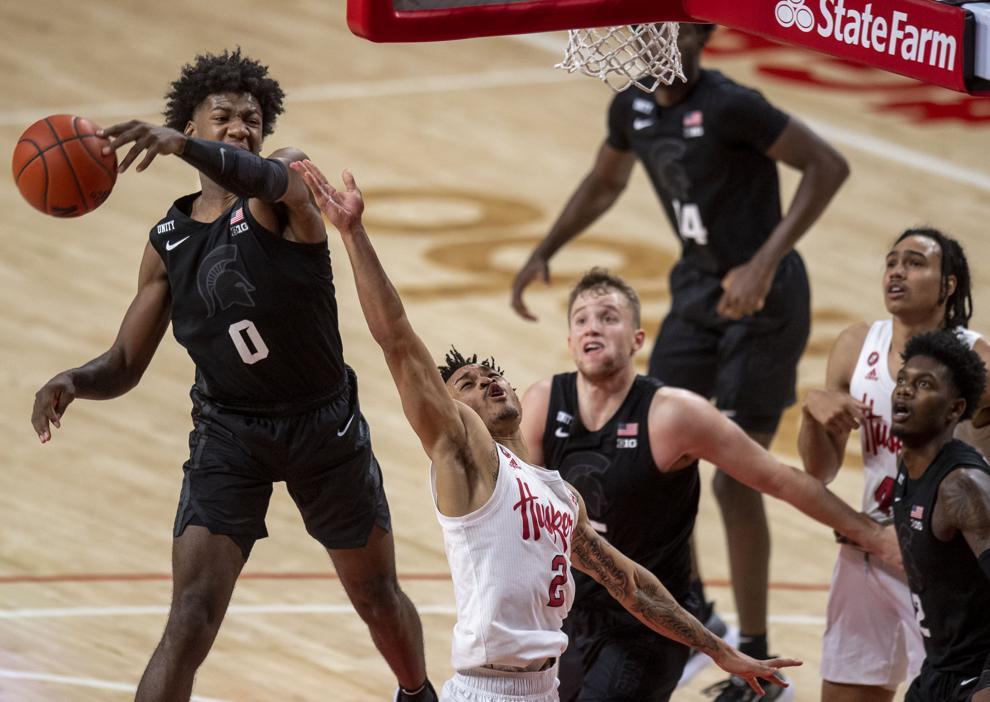 Michigan State vs. Nebraska, 1.2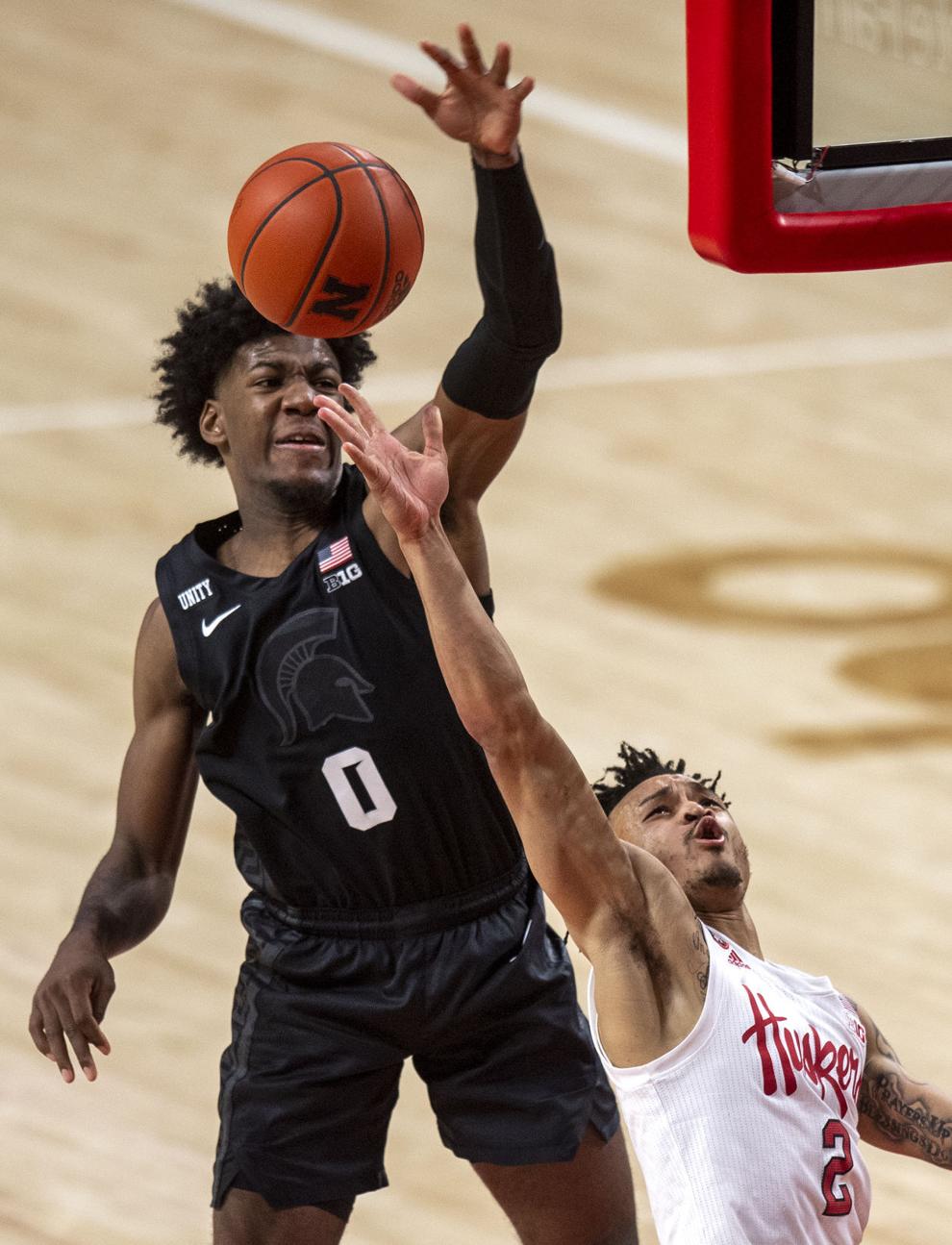 Northwestern vs. Nebraska, 12.31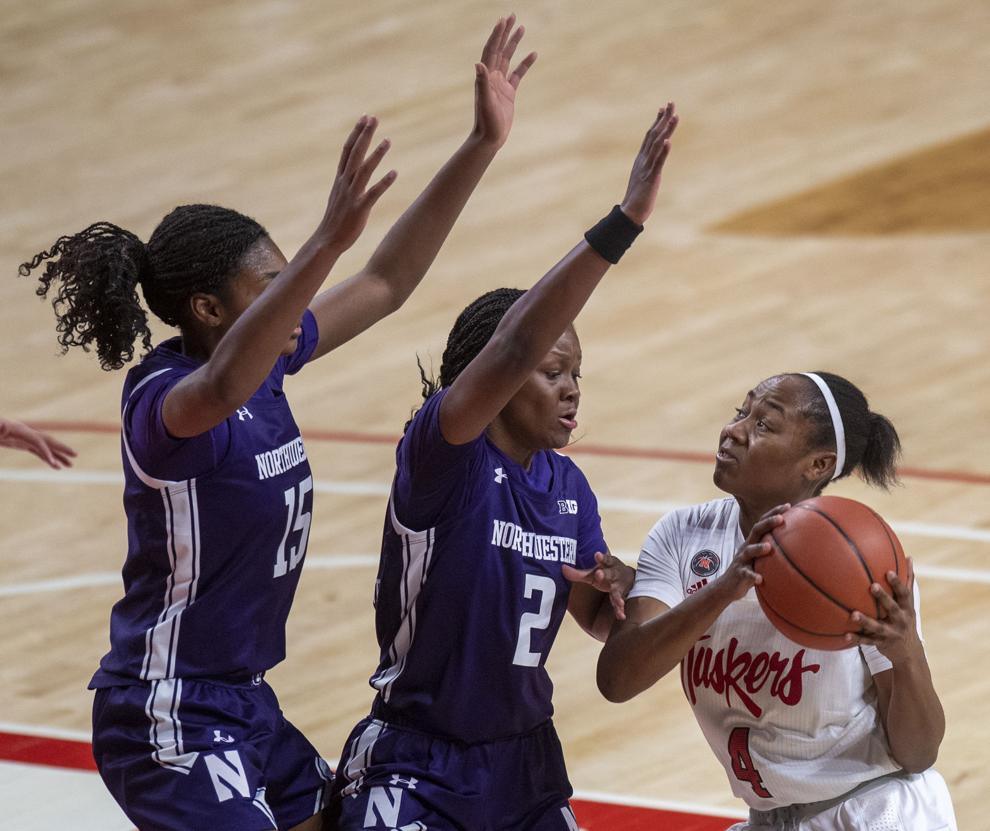 Northwestern vs. Nebraska, 12.31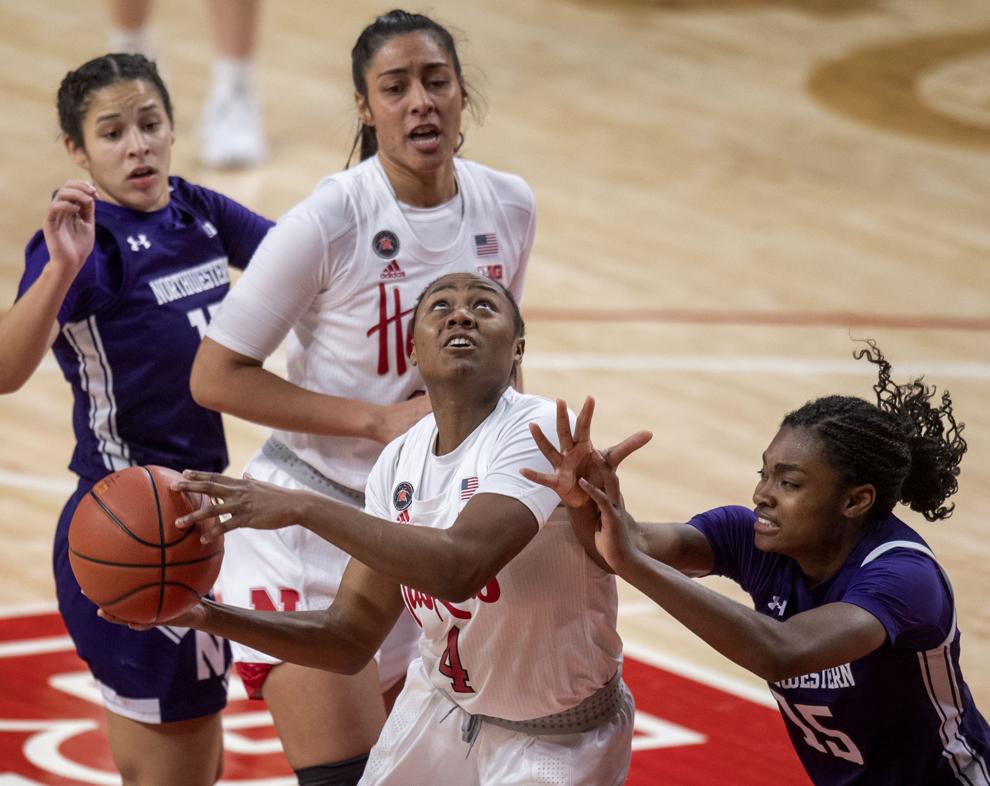 Northwestern vs. Nebraska, 12.31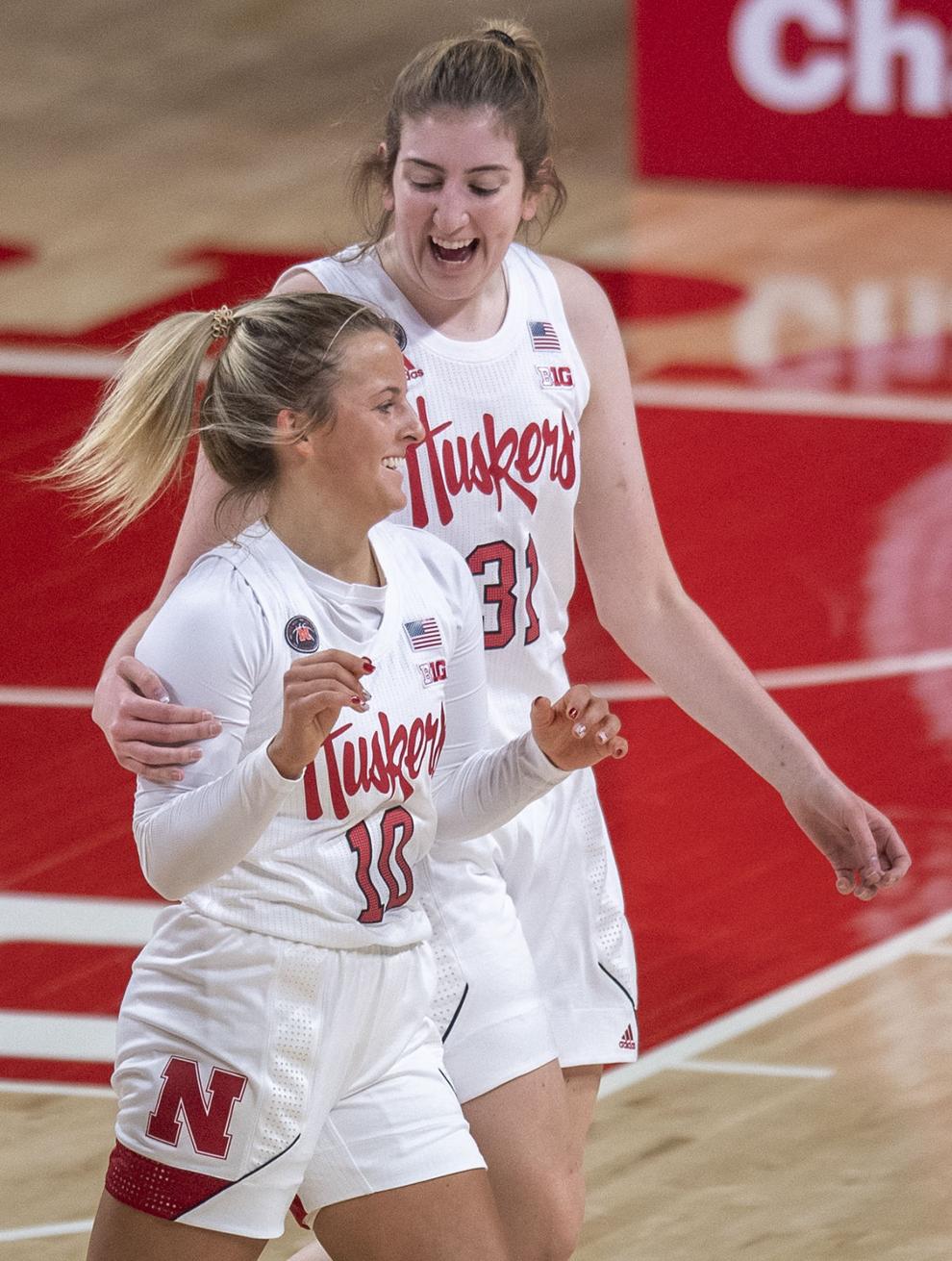 Doane vs. Nebraska, 12.17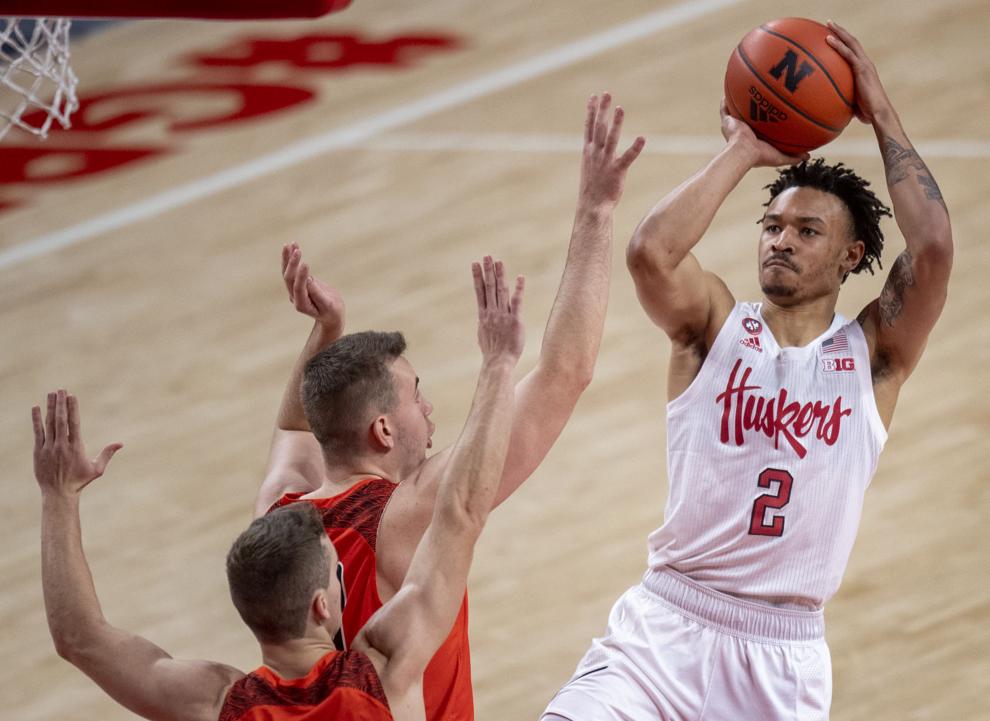 Doane vs. Nebraska, 12.17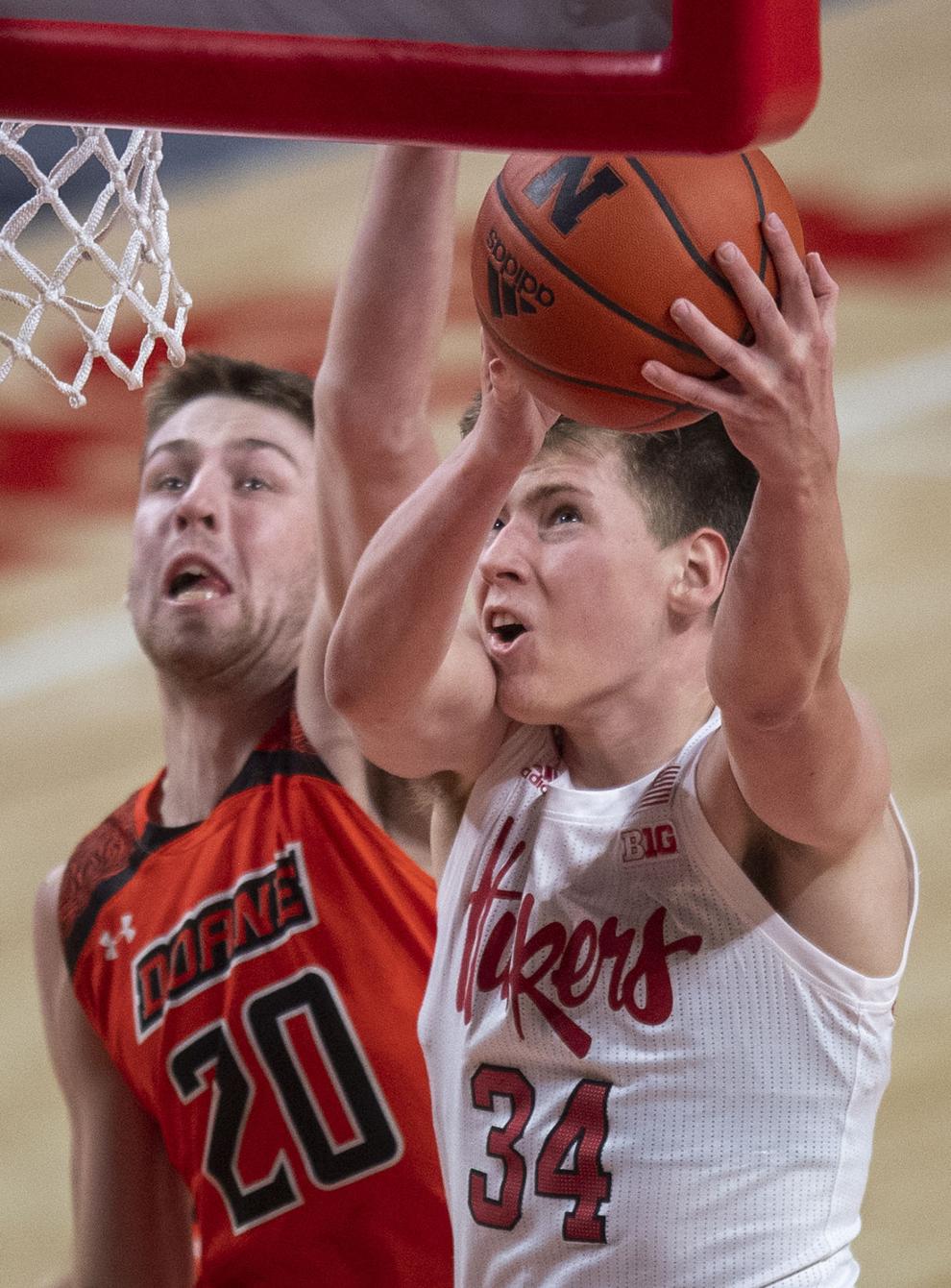 Doane vs. Nebraska, 12.17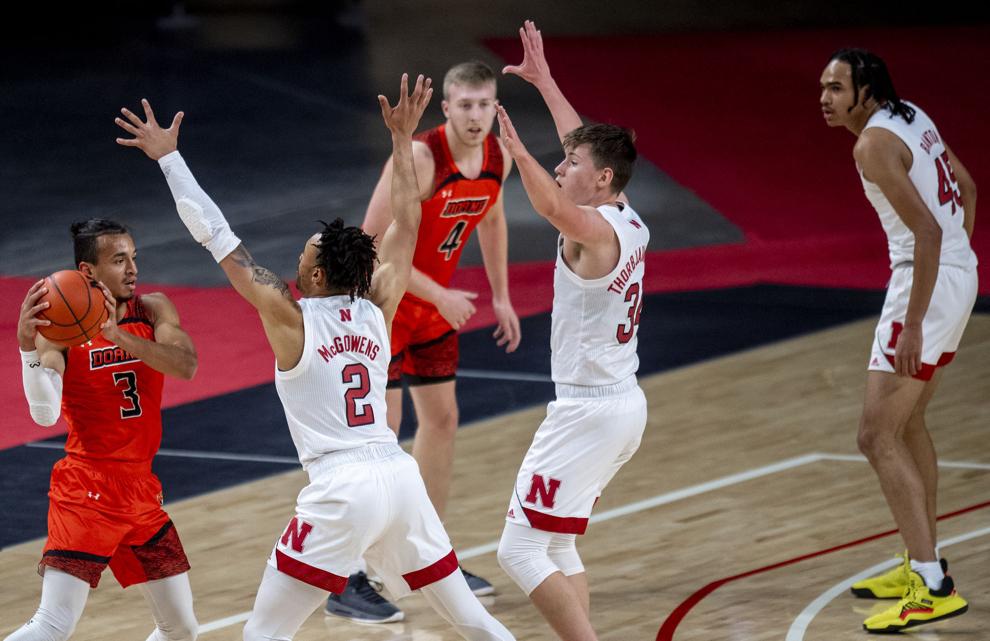 Doane vs. Nebraska, 12.17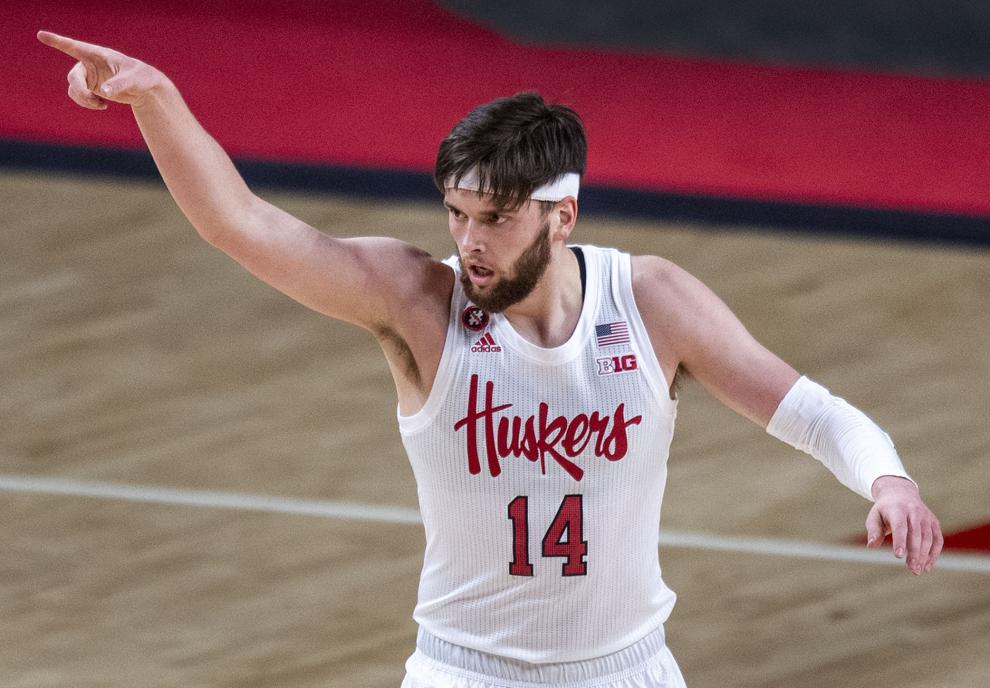 Indiana vs. Nebraska, 1.10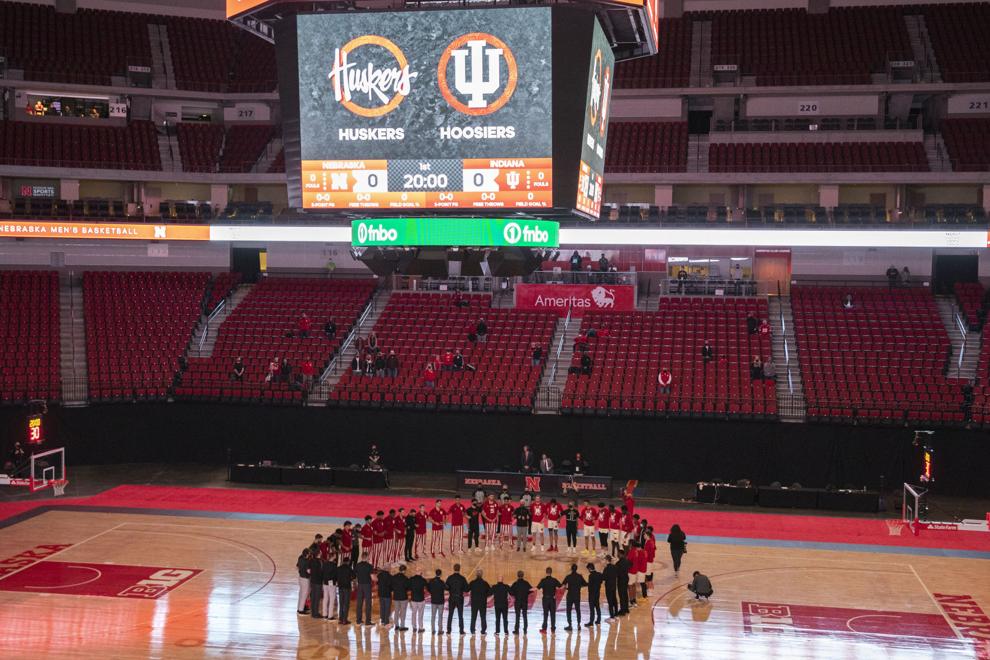 Indiana vs. Nebraska, 1.10
Indiana vs. Nebraska, 1.10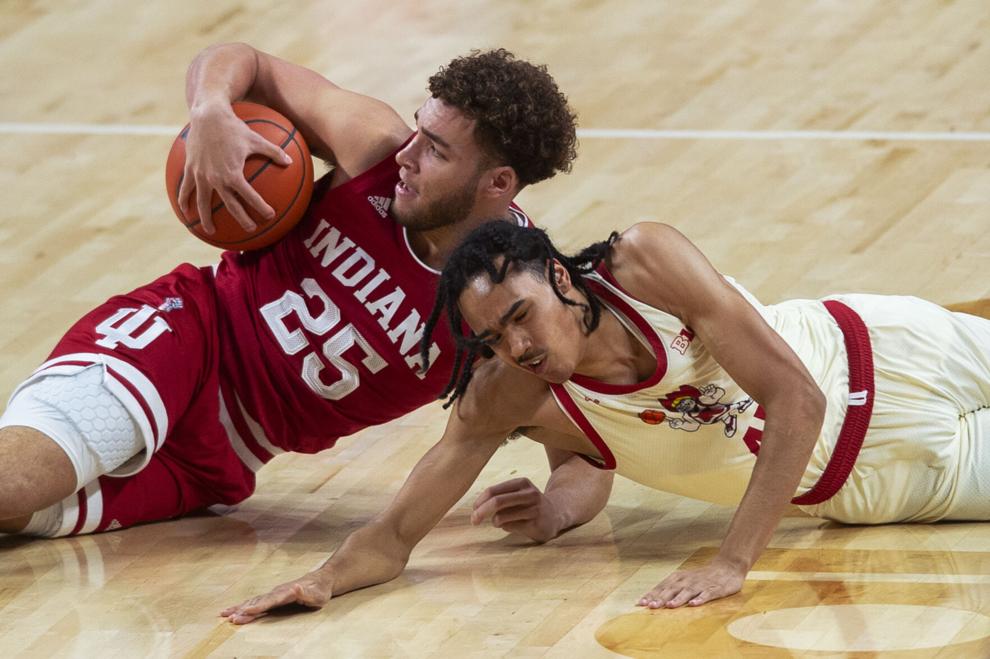 Indiana vs. Nebraska, 1.10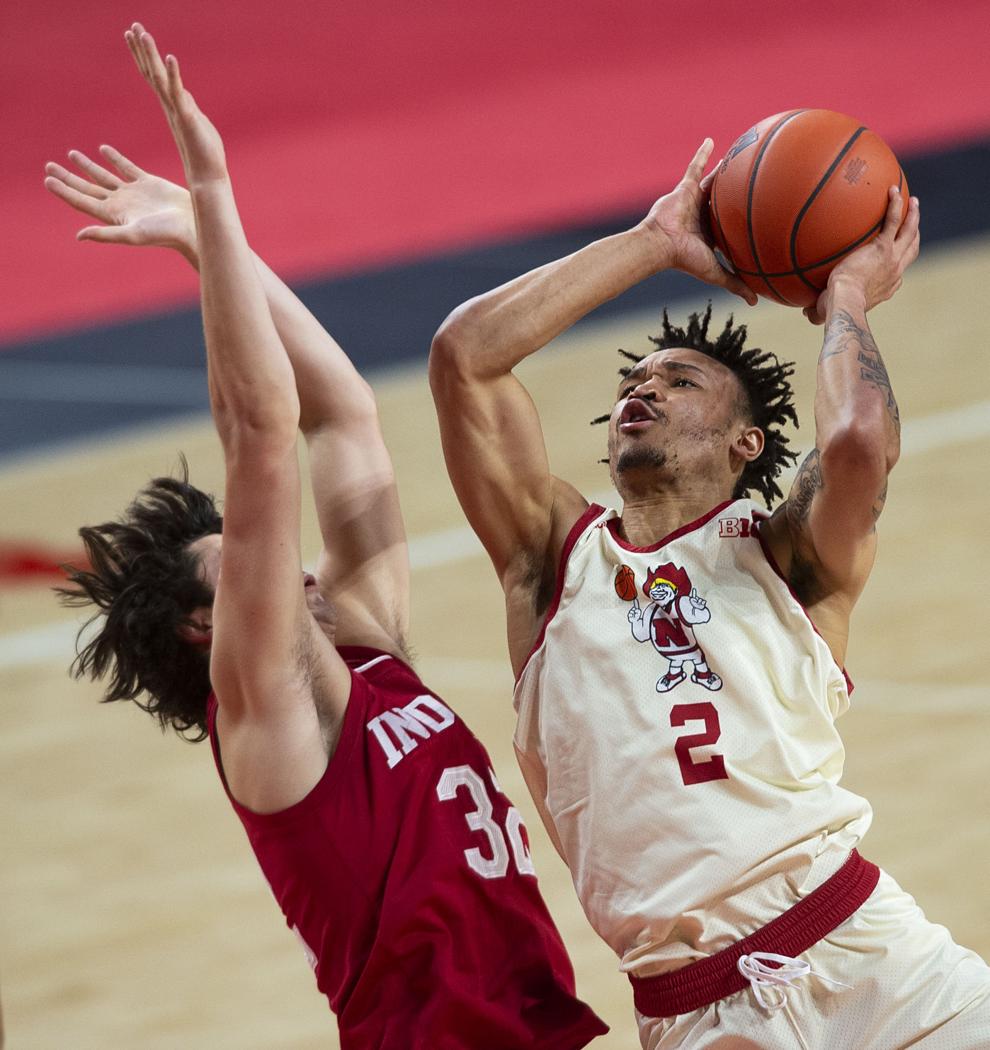 Rutgers vs. Nebraska, 1.3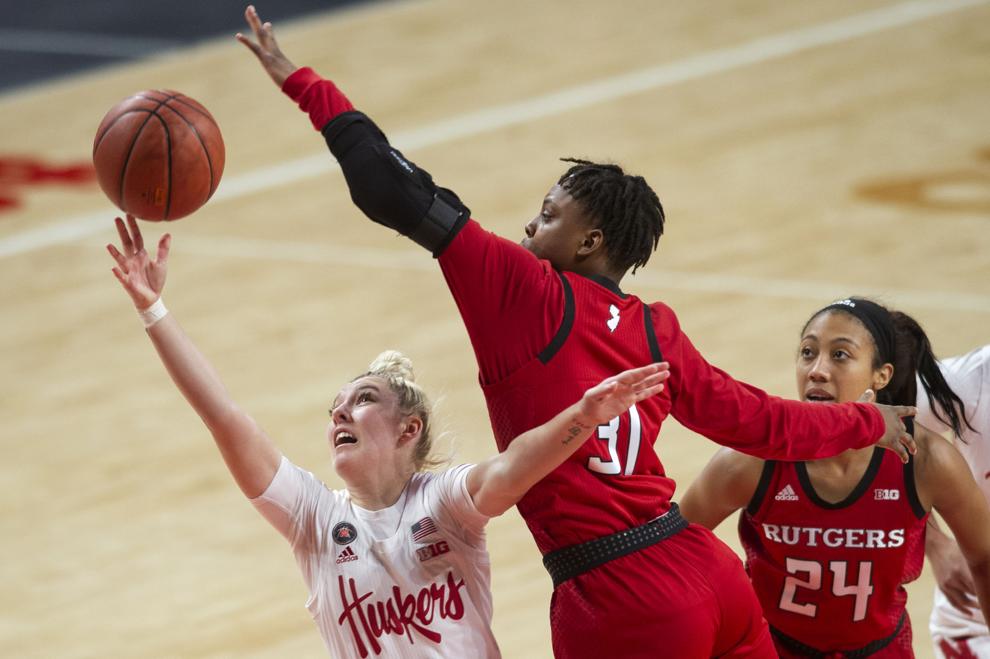 Rutgers vs. Nebraska, 1.3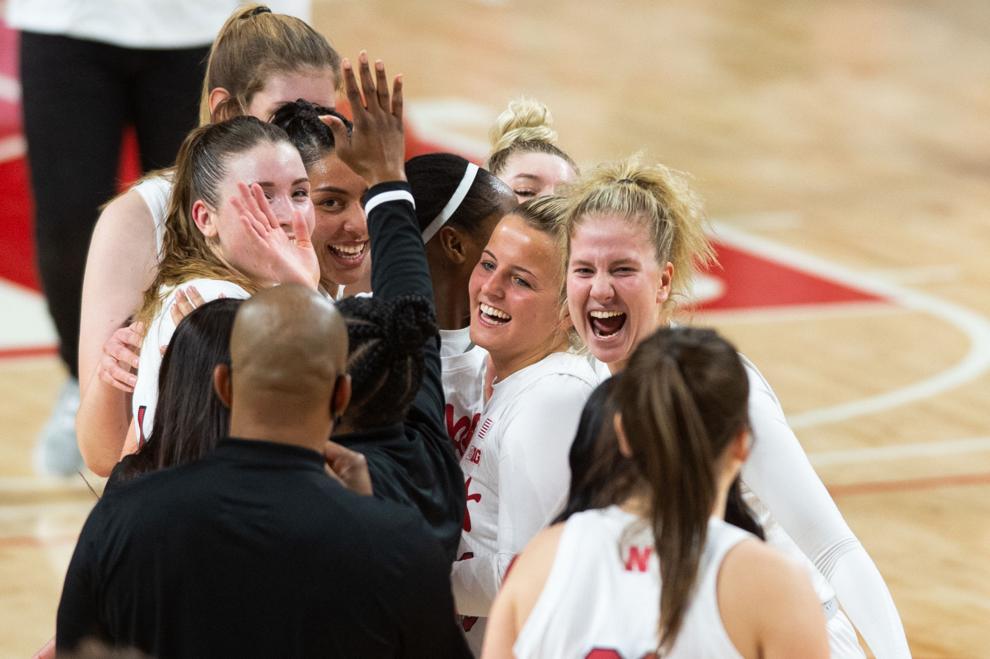 Rutgers vs. Nebraska, 1.3
Nebraska vs. Minnesota, 1.19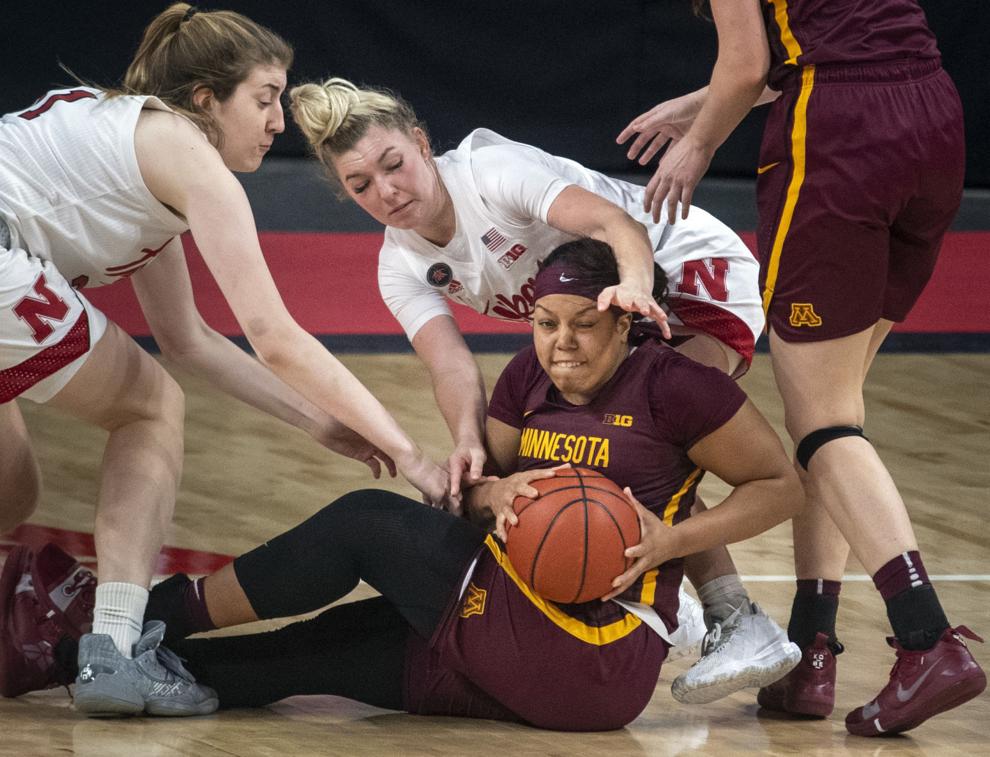 Nebraska vs. Minnesota, 1.19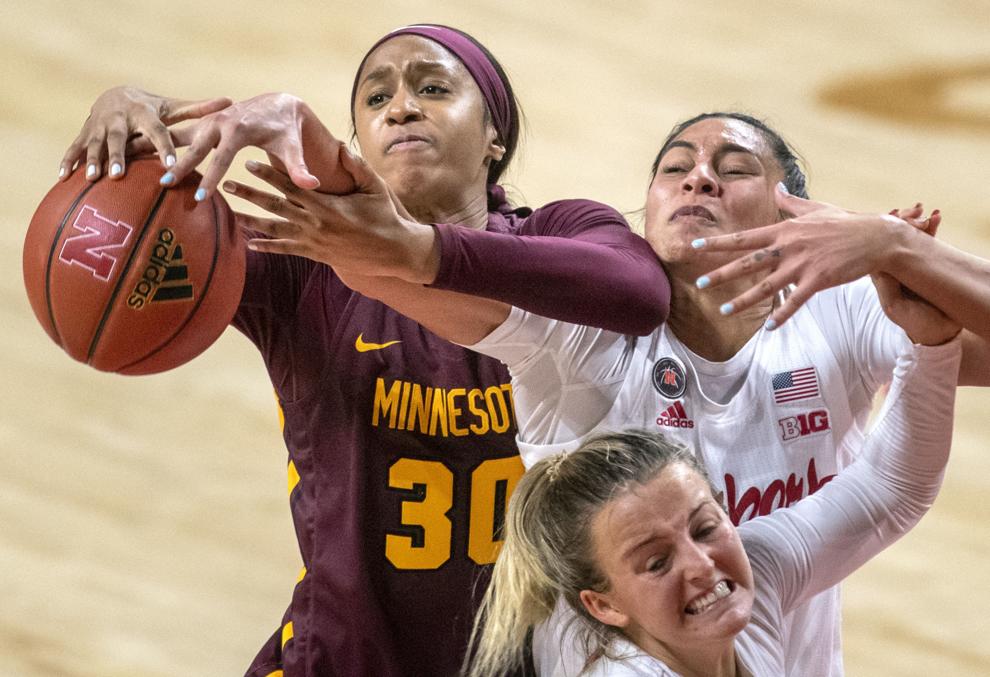 Nebraska vs. Minnesota, 1.19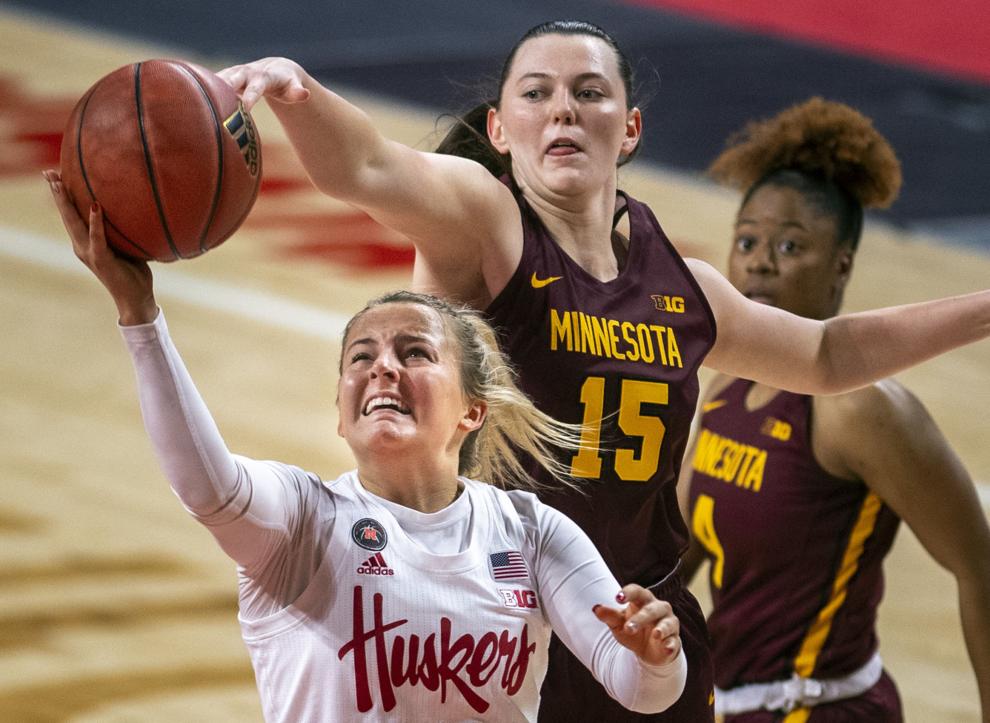 Nebraska vs. Minnesota, 1.19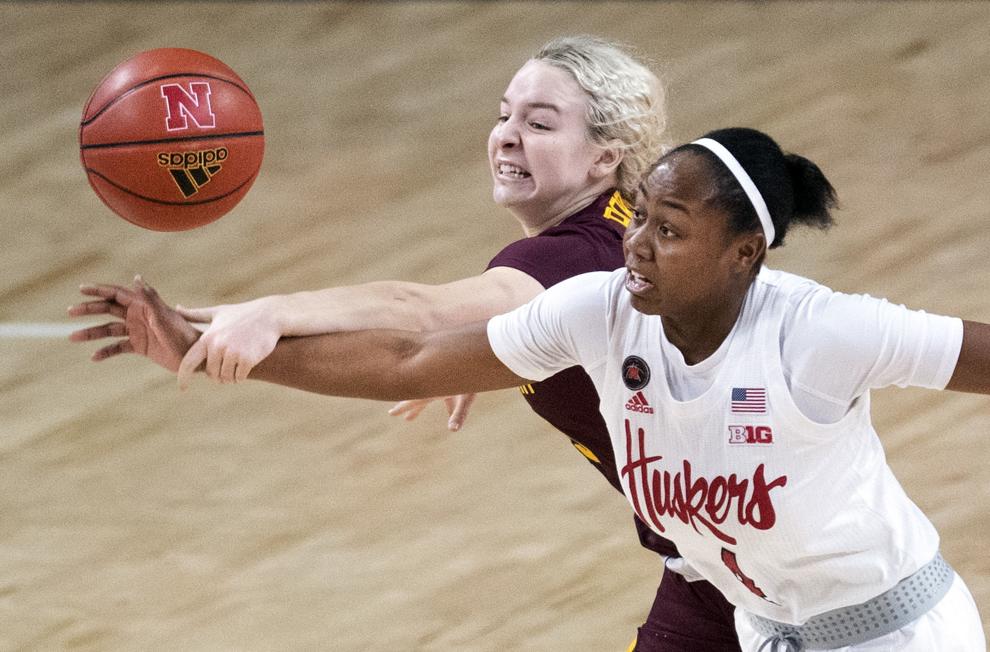 Doane vs. Nebraska, 12.17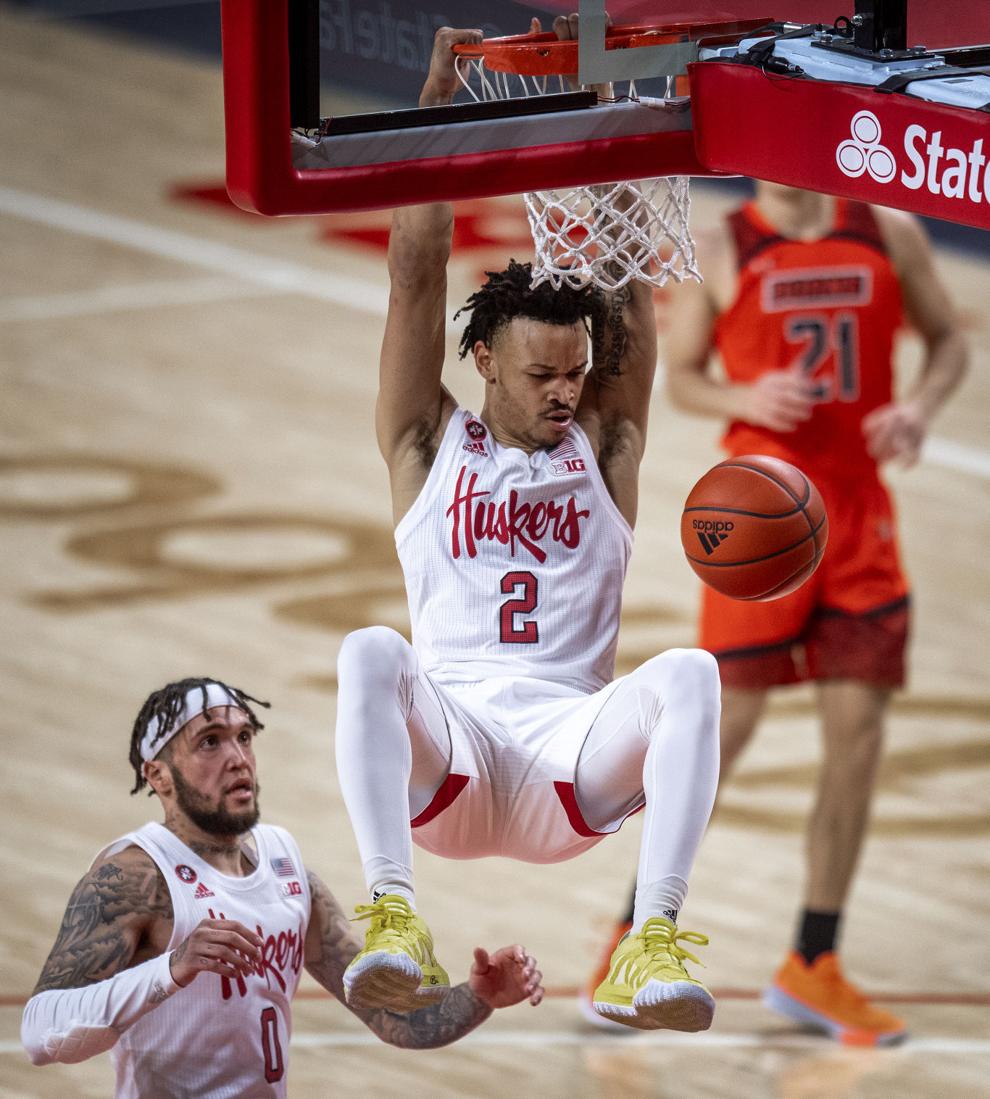 Nebraska vs. Creighton, 12.14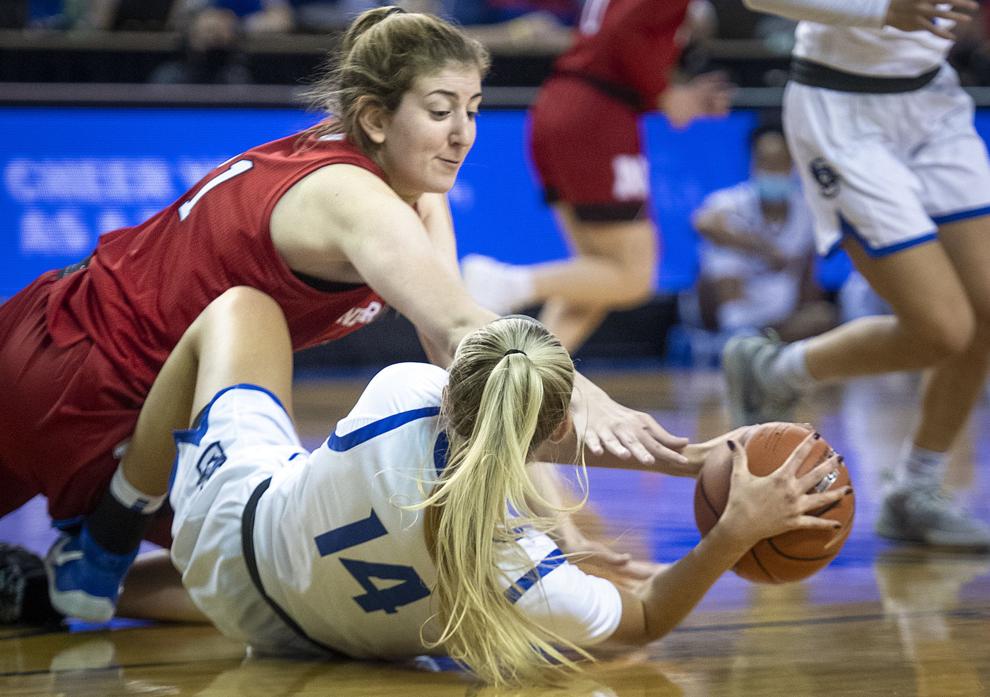 Nebraska vs. Creighton, 12.14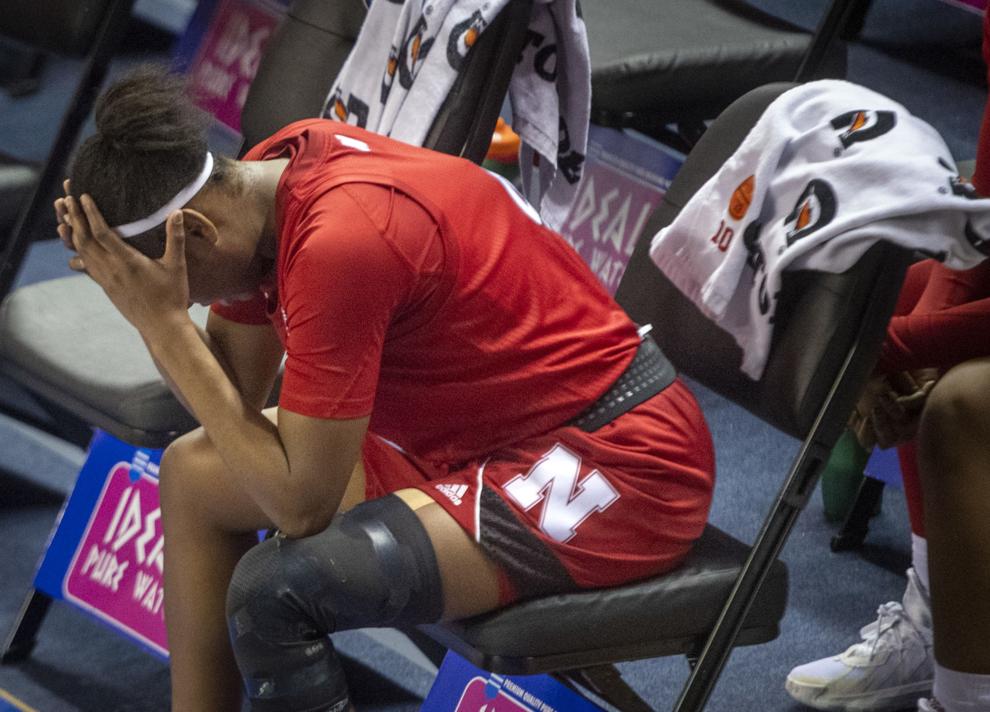 Nebraska vs. Nevada, 11.26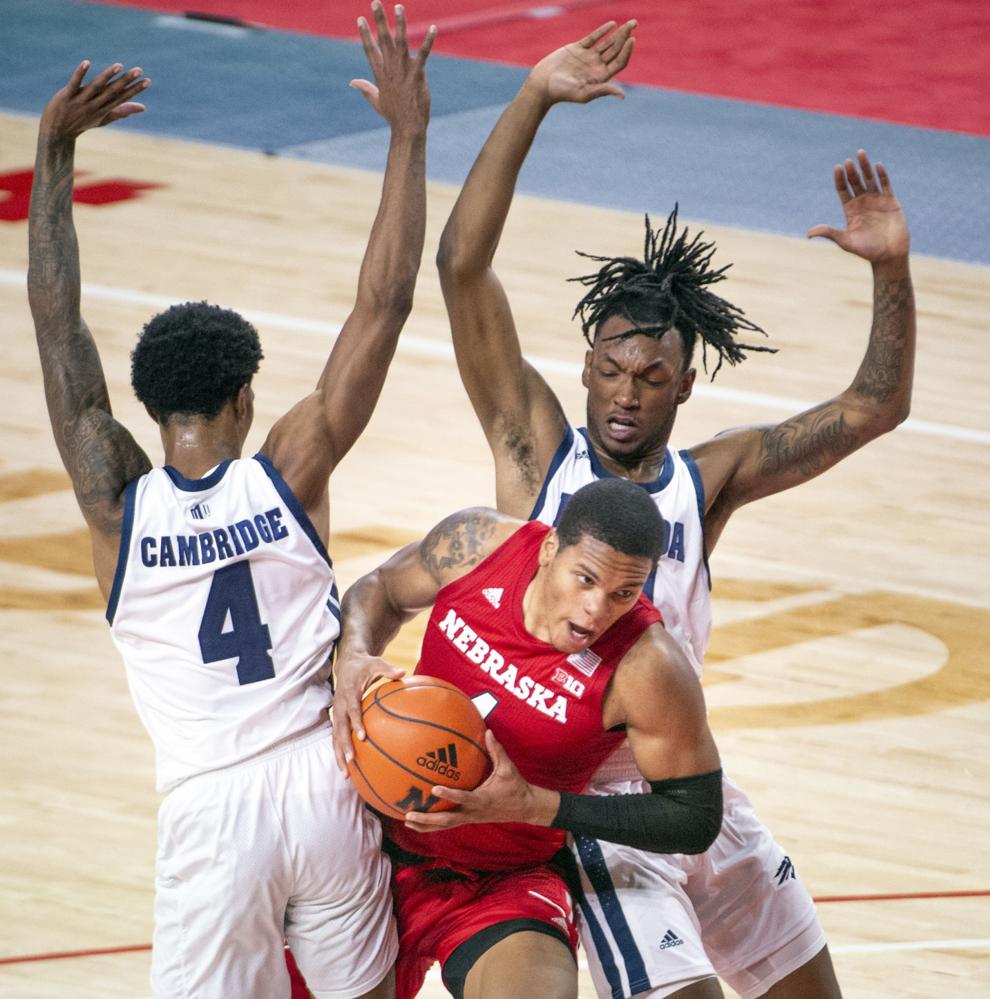 Nebraska vs. Nevada, 11.26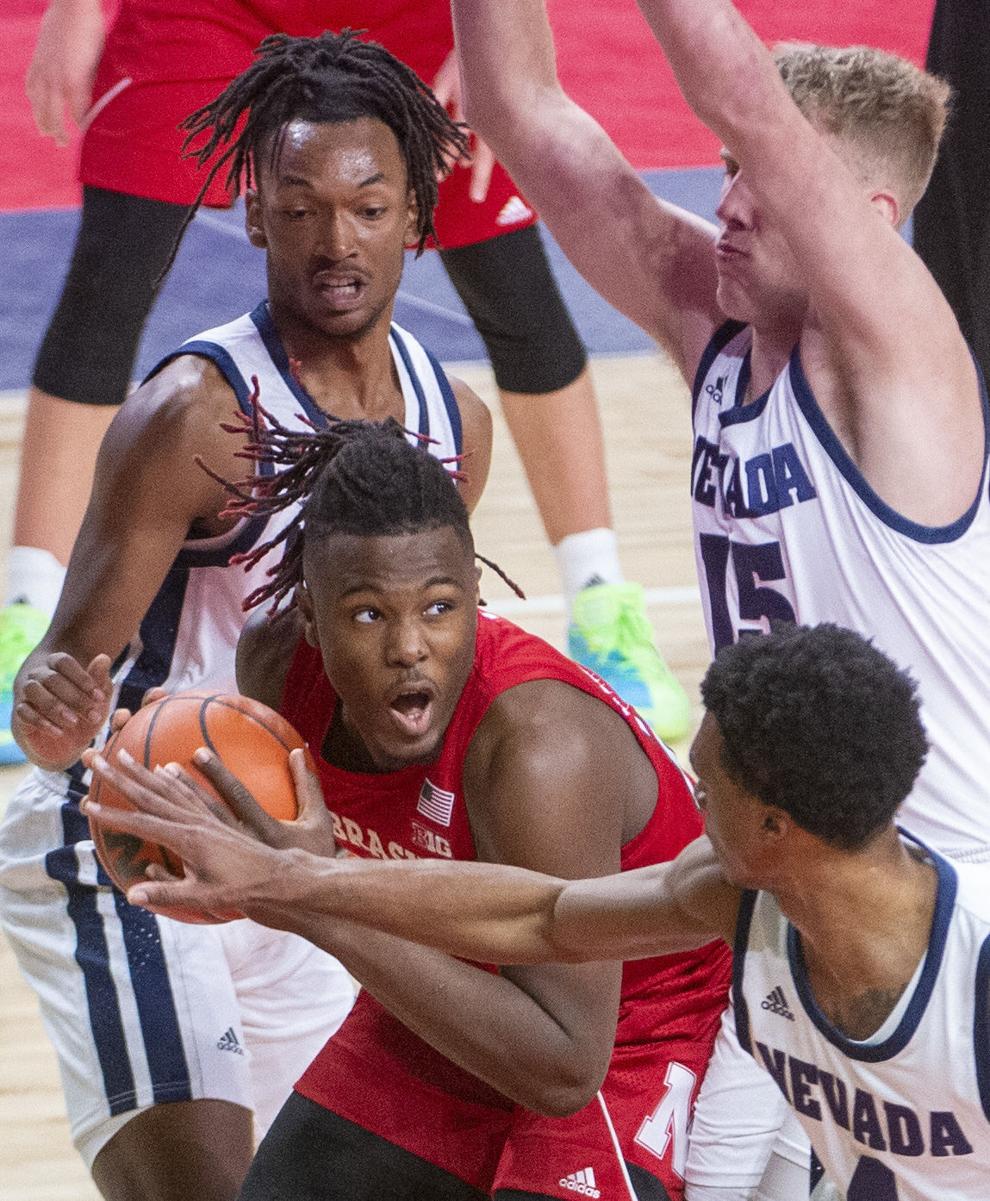 Nebraska vs. Nevada, 11.26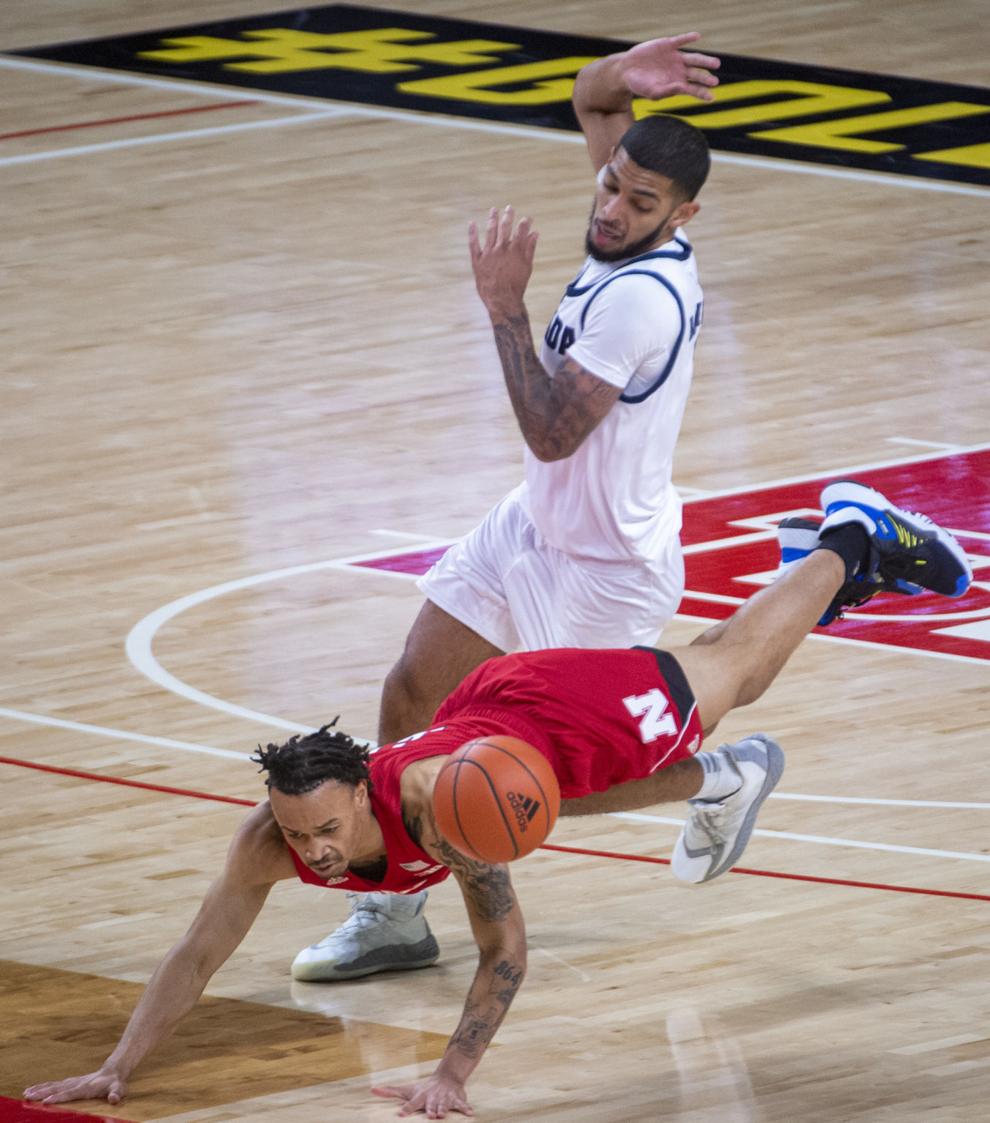 Michigan vs. Nebraska, 12.25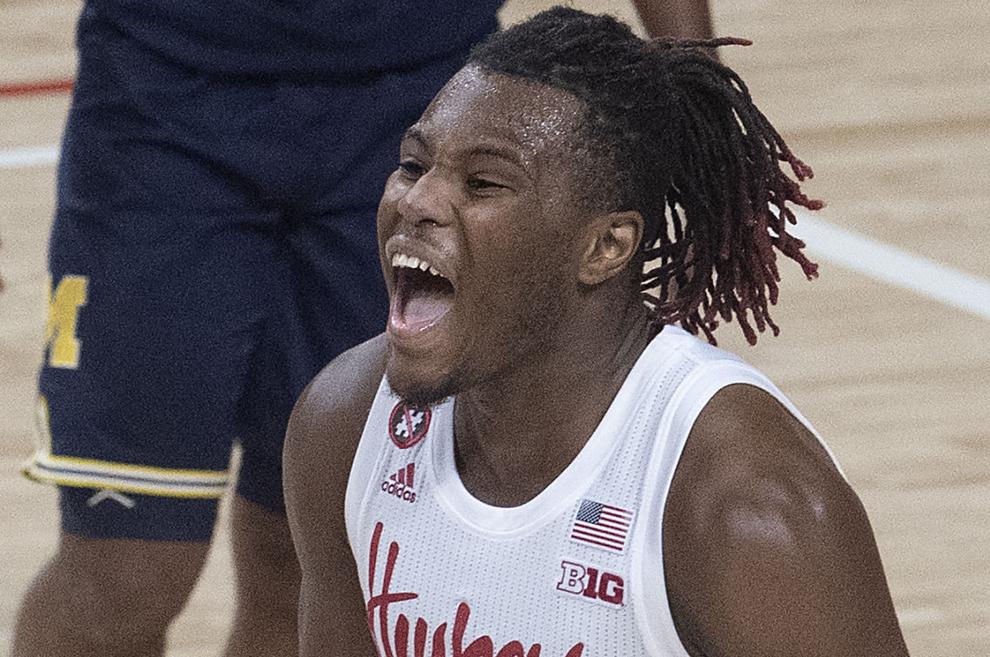 Michigan vs. Nebraska, 12.25