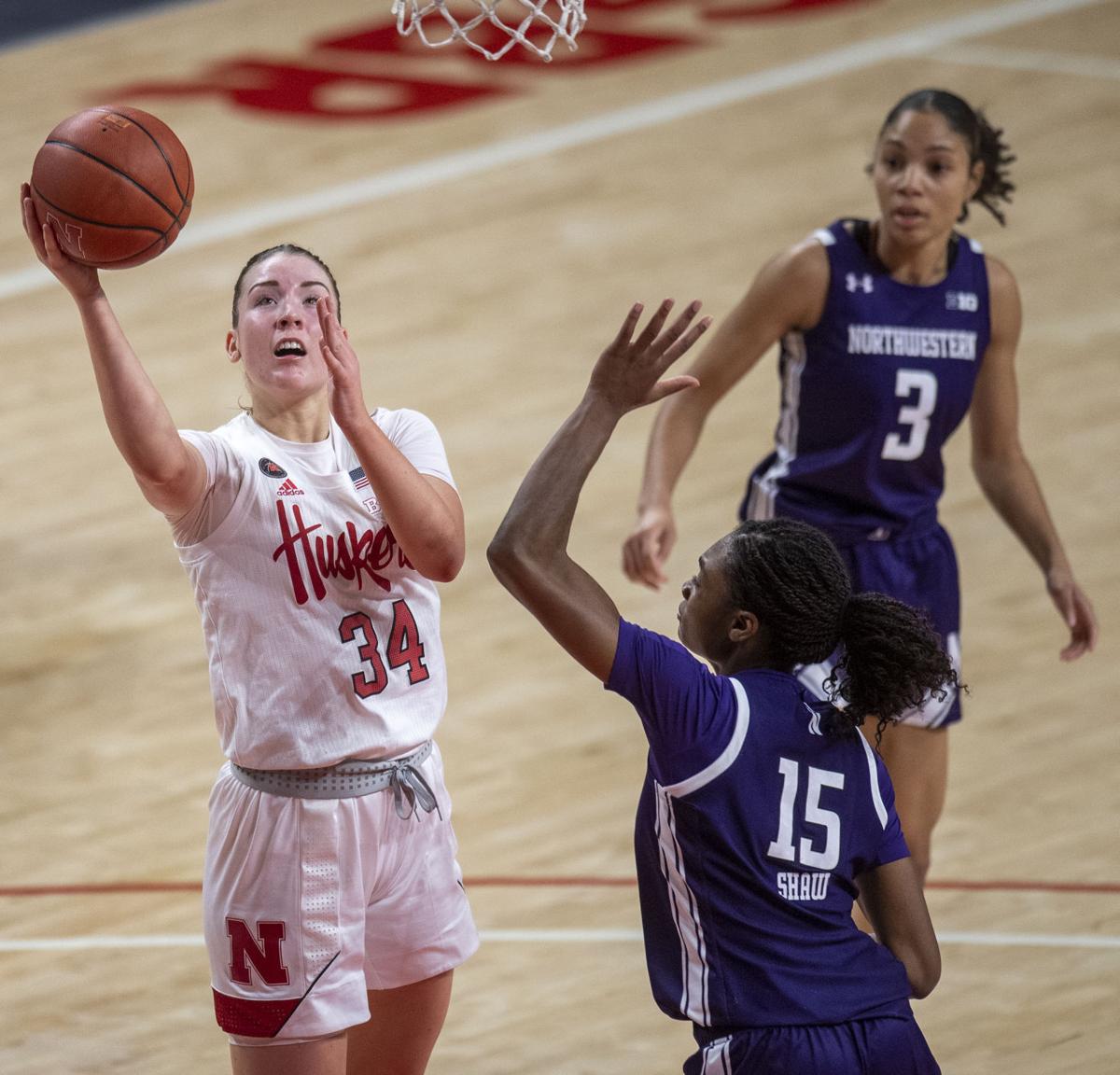 Sophomore forward Isabelle Bourne is the latest player on a lengthy list of injuries for the Nebraska women's basketball team this season.
Bourne was in a lot of pain and needed to be helped off the court with an apparent ankle injury. On Tuesday, roughly over 48 hours after the injury happened, coach Amy Williams said she doesn't know how long Bourne will be out of the lineup, if at all.
The encouraging news is that Williams didn't say the injury was season-ending, as was announced in previous injuries to Taylor Kissinger and Nailah Dillard.
Bourne is Nebraska's second-leading scorer at 14 points per game, and also one of the Huskers' top players on defense.
During an hourlong appearance on the Husker Sports Network on Tuesday evening, Williams described Bourne's injury as "day-to-day."
"It is one of those things where her injury is going to end up being kind of a day-to-day and there's not a lot of new information," Williams said. "It's a situation where it's really going to be something that we just have to take day-by-day to see. I know one thing for sure, Issie is an incredible, tough young lady and she will have a focused diligence to doing whatever she can to get back on the court as quickly as she can with her teammates.
"In some of these instances, it's really just a matter of how quickly the body can bounce back and heal. That's different for everybody, so it's tough to predict what her timeline or status is going to be on the situation."
Bourne may benefit from a few extra days off between games than is typical during the conference season. Nebraska's next game is Saturday against No. 15 Ohio State. The Huskers have won three of their past four games to improve to 6-4.
The Huskers have had only eight players available during two games last week due to injuries to Trinity Brady and MiCole Cayton. Williams is still planning as though Brady and Cayton will be able to play this season.