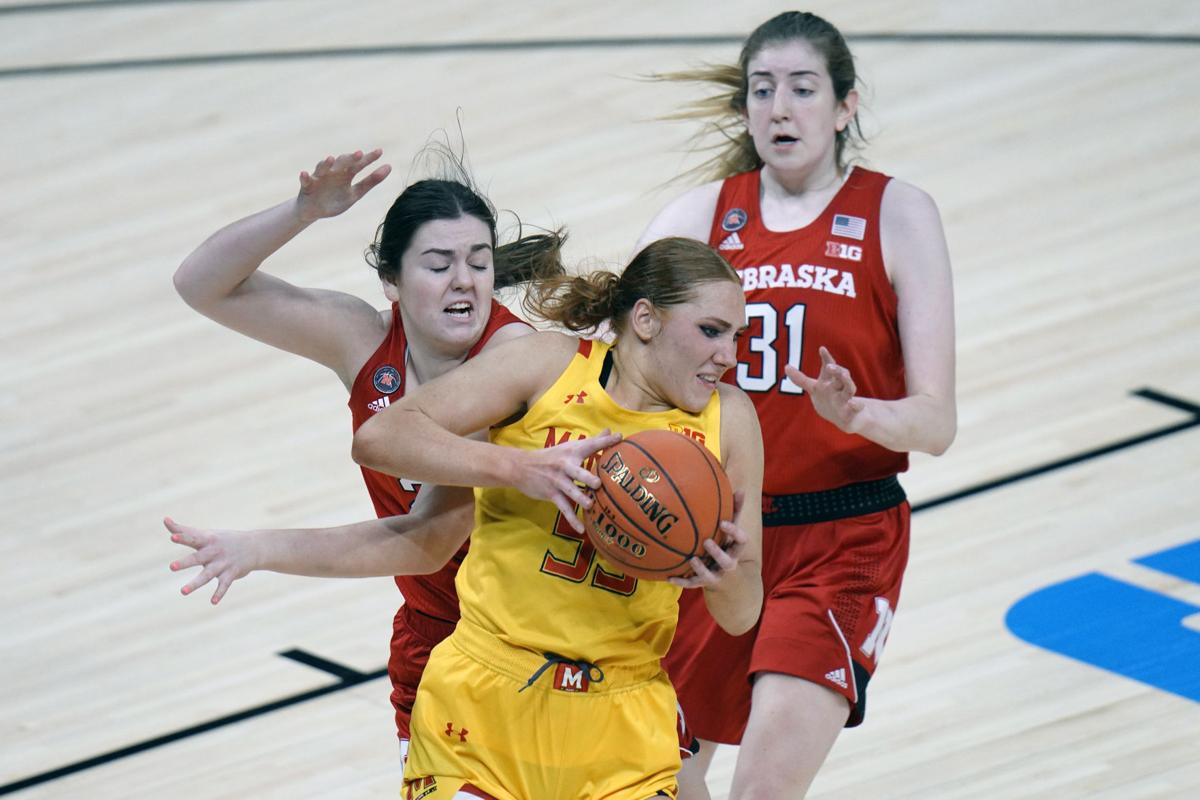 Top-seeded Maryland needed an 8-0 run in the fourth quarter to put away No. 8 seed Nebraska for good in the quarterfinals of the Big Ten women's basketball tournament Thursday.
Ashley Owusu scored 22 points to guide the seventh-ranked Terrapins to an 83-73 victory in Indianapolis.
Nebraska still being in a position to win in the final five minutes was impressive considering Maryland is the top program in the Big Ten, having won the league regular-season title six times in its seven years in the conference.
The Terrapins (22-1) are the No. 1 scoring team in the nation and have two of the best players in the league with Diamond Miller and Owusu. In 14 tries, Nebraska has never beat Maryland.
The Huskers (12-12) will now wait and see if they get a chance to play in the WNIT. Teams do not need to have a winning record to earn a berth in this season's WNIT, which will include 32 teams.
While some teams will decline WNIT invitations after a grueling 12 months due to COVID-19, Nebraska coach Amy Williams is all in on the Huskers playing more games.
"We most definitely are wanting to extend our season if we have an opportunity to do that," Williams said. "I think this team deserves it. I think we've shown incredible growth."
Williams' fiery sideline demeanor Thursday showed she wants little to do with the thought of moral victories. But she was passionate about how well Nebraska played for most of the game.
Thursday's result was much different from when Maryland beat Nebraska 95-73 on Feb. 14. And Nebraska played Maryland closer than any team has during the Terps' 11-game winning streak.
"When we fight and scratch and claw that hard, we want to come out with wins," Williams said. "But I am very proud of the resilience that we showed through the game and just battling. … I think we had a great showing down here in Indianapolis."
Nebraska was right there with Maryland, and took the lead at two different points in the fourth quarter.
But Nebraska's offense hit a wall in the fourth when it didn't make a field goal over the final 6 minutes, 46 seconds. NU missed its last 11 shots from the field.
Maryland got stronger on defense, Williams said.
"They heated up their ball pressure and were very physical with our ball handlers, which made it difficult to get the ball skipped over and make them pay for (over-helping)," she said.
For most of the third quarter Nebraska was within striking distance of taking the lead — trailing 42-39, and then 46-43, and then 52-51.
Then, after Sam Haiby made back-to-back threes in the opening minute of the fourth quarter, Nebraska had its first lead at 60-57. But after the game was tied at 68 with 5:47 remaining, Maryland went on an 8-0 run.
Maryland was 12-for-13 on free throws in the final quarter, helping the Terrapins outscore Nebraska 26-19 in the period. Maryland outscored the Huskers 18-8 on free throws.
Haiby led Nebraska with 24 points, including 12 in the final quarter. She also had nine rebounds and six assists. Ashley Scoggin added 14 points and made four threes. Kate Cain had a game-high 11 rebounds, helping the Huskers outrebound Maryland 39-32.
Nebraska played without starting guard Ruby Porter due to a leg injury suffered in Wednesday's second-round win against Minnesota.
Haiby said the message for the team before the game was not to fear the opponent.
"We just wanted to make sure if they hit us, we're going to hit back, and weather that storm a little bit, and I think we did that through three quarters very well and just kind of hung around," Haiby said. "And against a good team, that's what you want to do is hang around, and anything can happen. We fought and gave ourselves a chance at the end."
Briefly
Haiby passed the 1,000-career point milestone Thursday, making the junior guard just the 35th player in program history to do so.
Photos: Nebraska women and Maryland play some morning hoops in Indianapolis
Nebraska vs Maryland, 3.11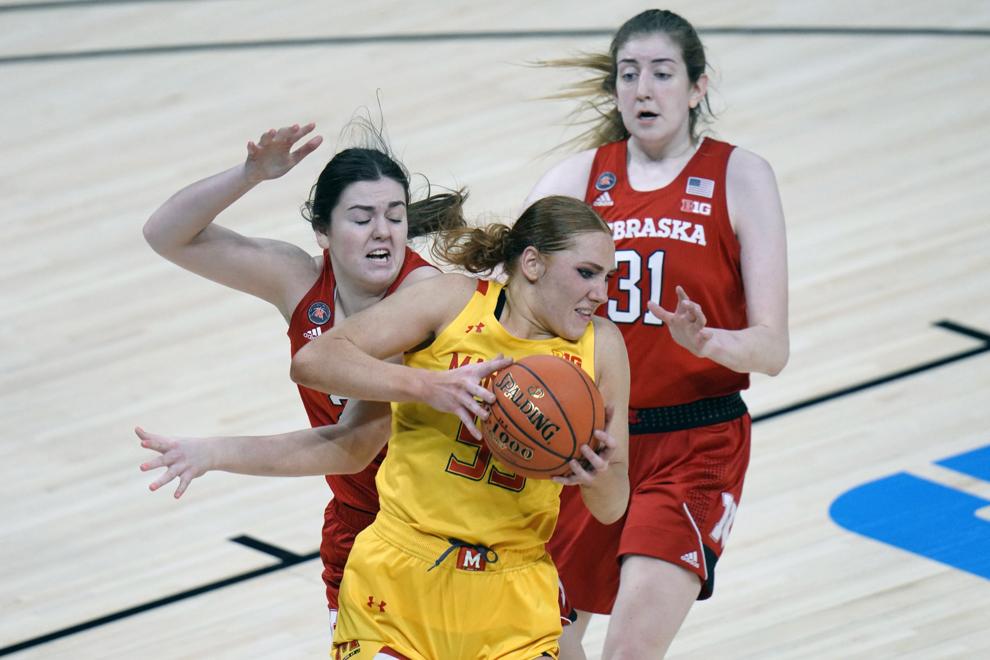 Nebraska vs. Maryland, 3.11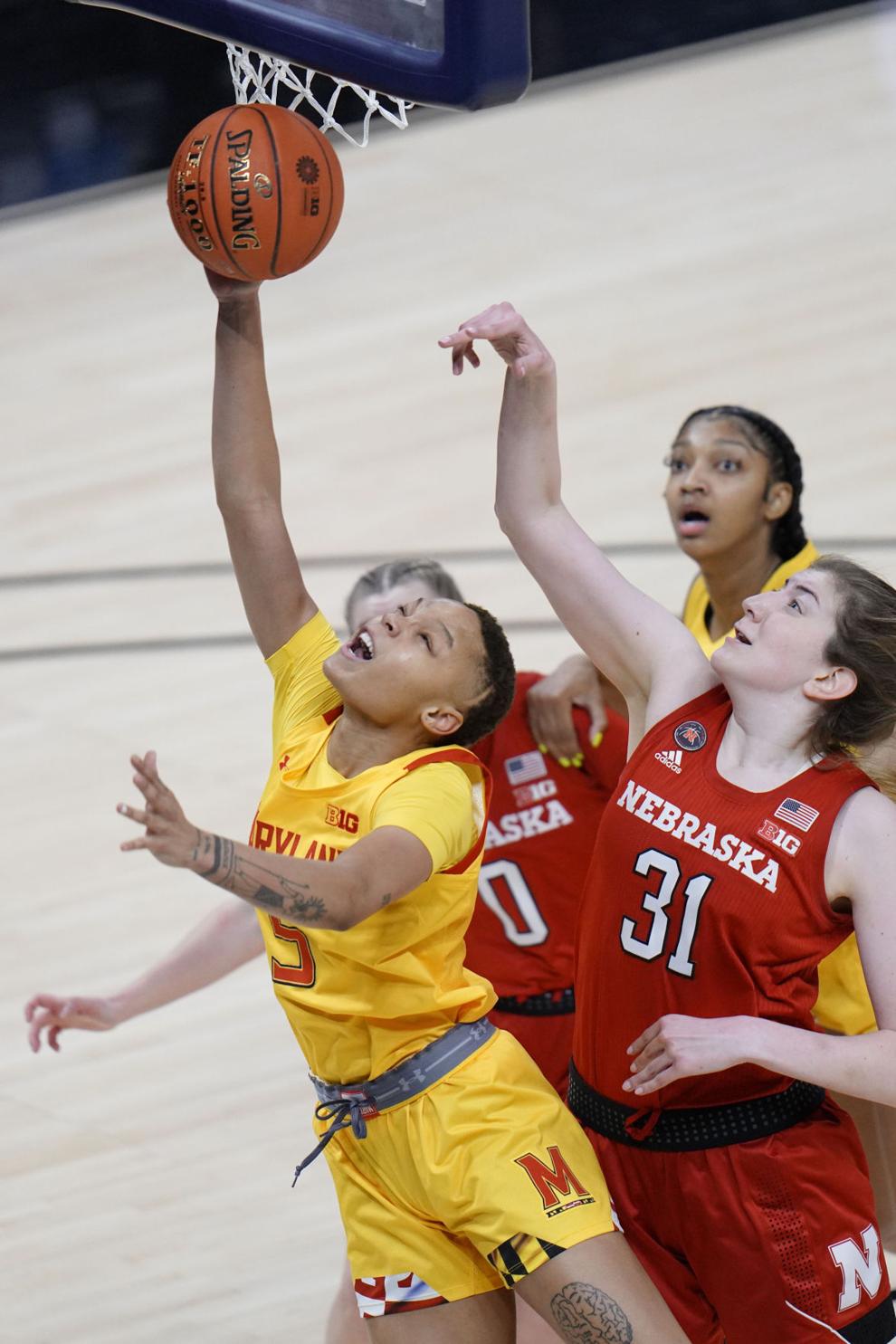 Nebraska vs. Maryland, 3.11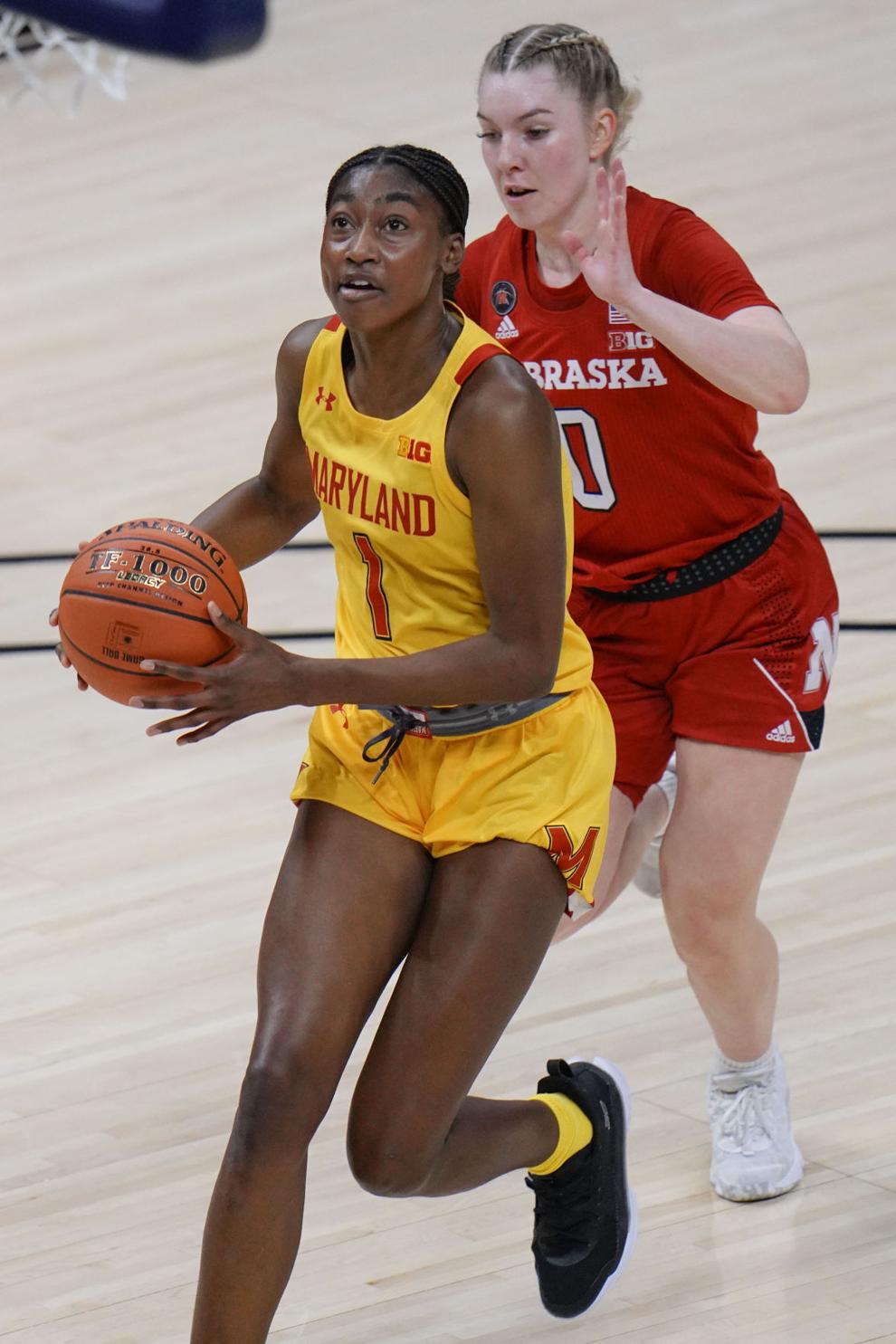 Nebraska vs. Maryland, 3.11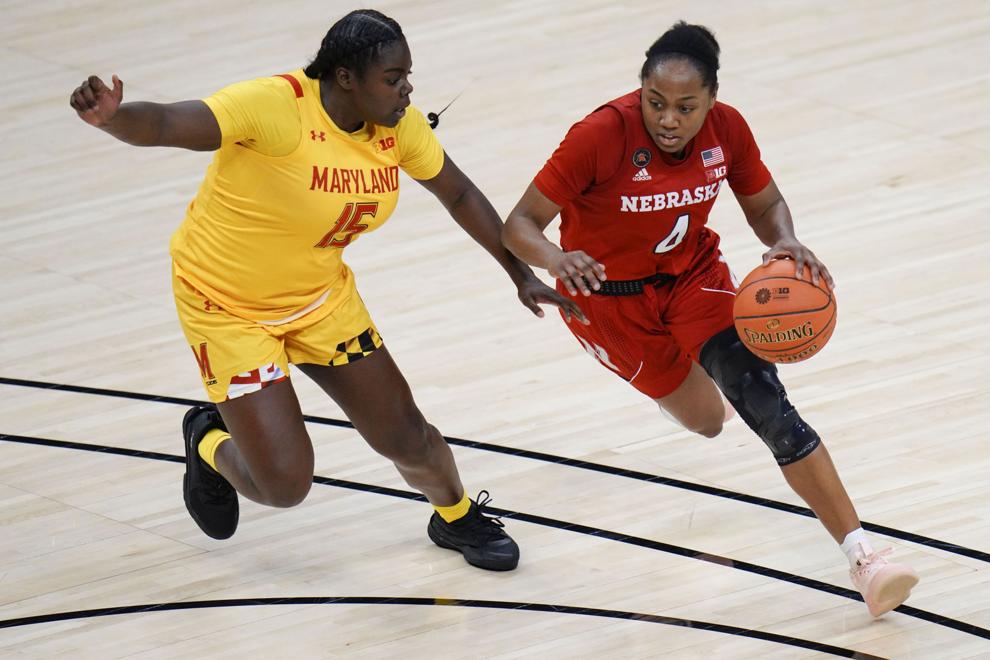 Nebraska vs Maryland, 3.11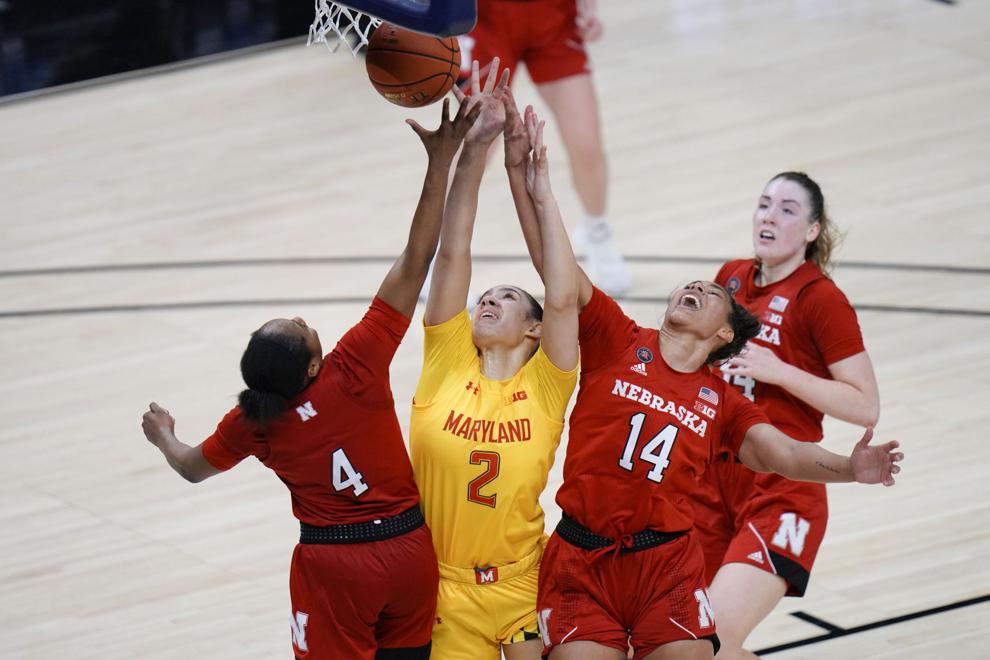 Nebraska vs. Maryland, 3.11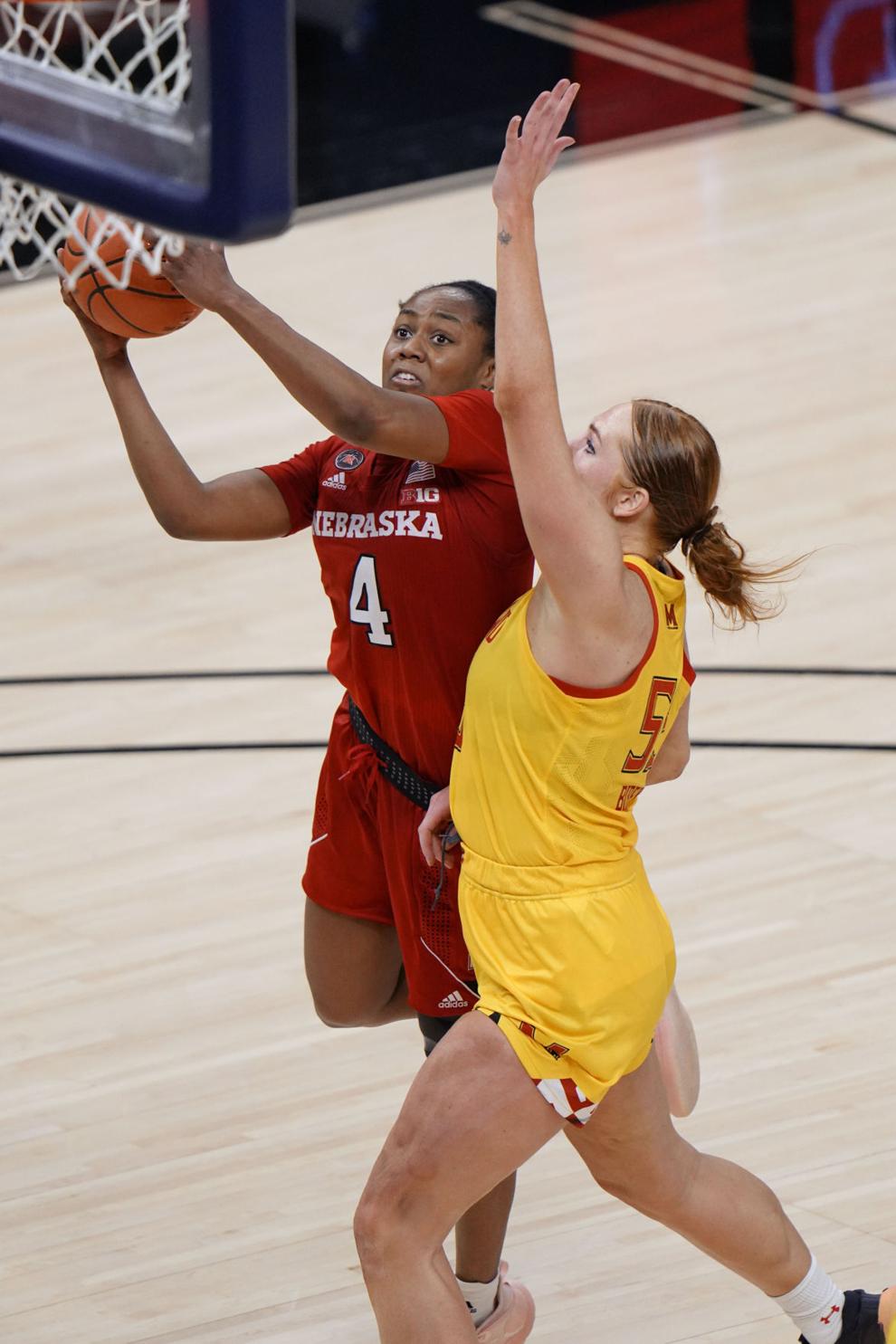 Nebraska vs. Maryland, 3.11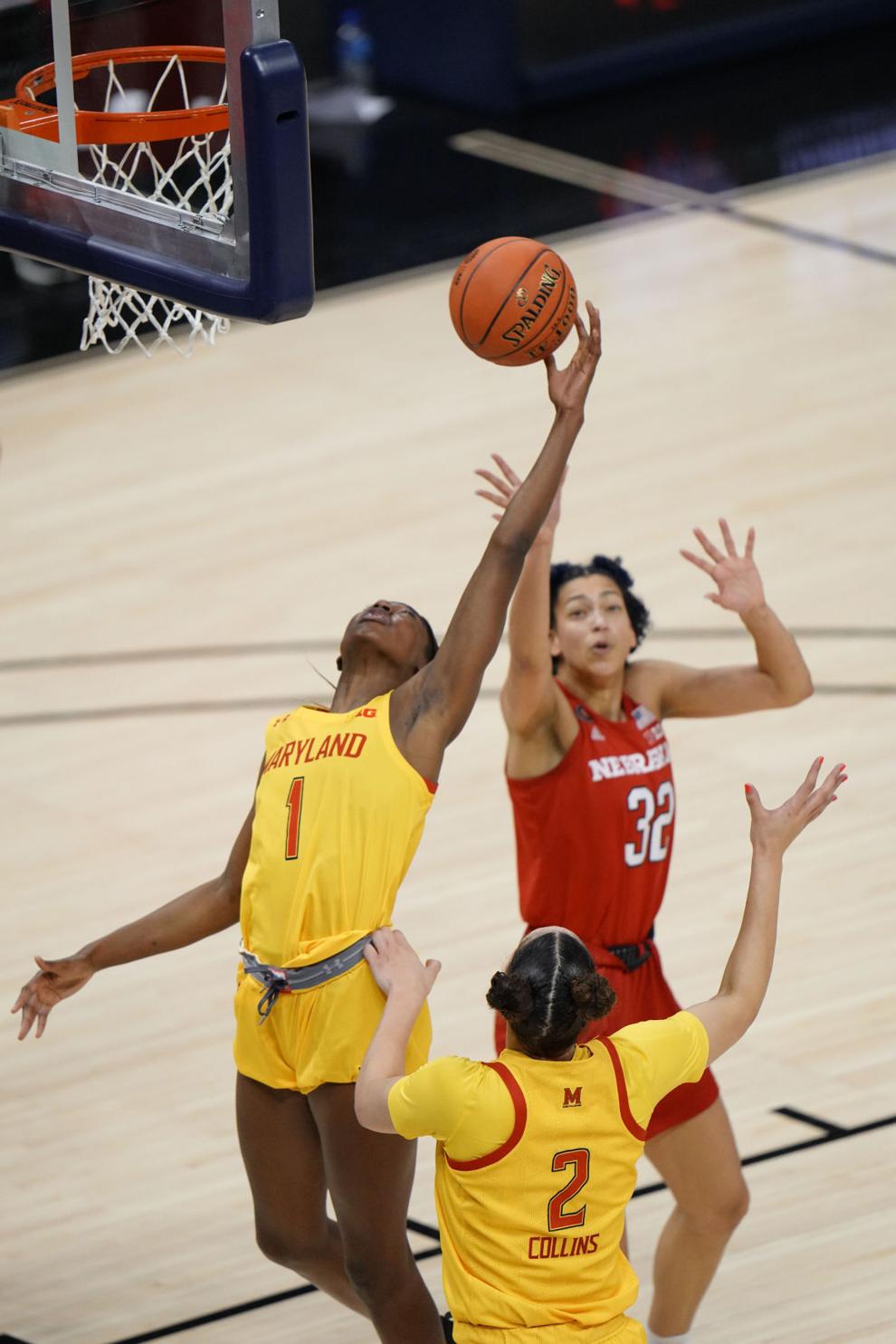 Nebraska vs. Maryland, 3.11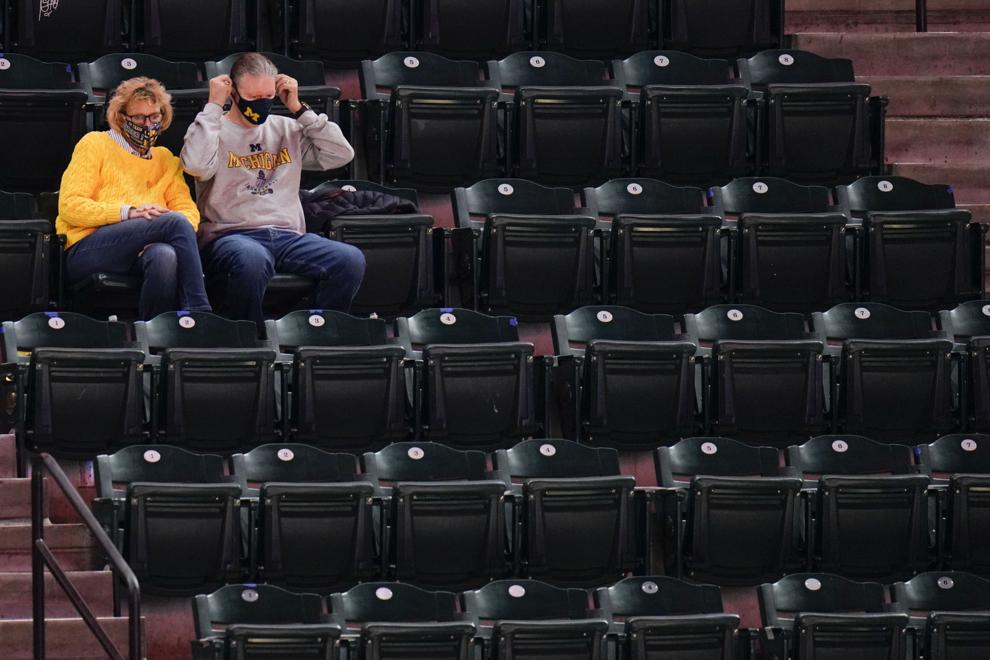 Nebraska vs. Maryland, 3.11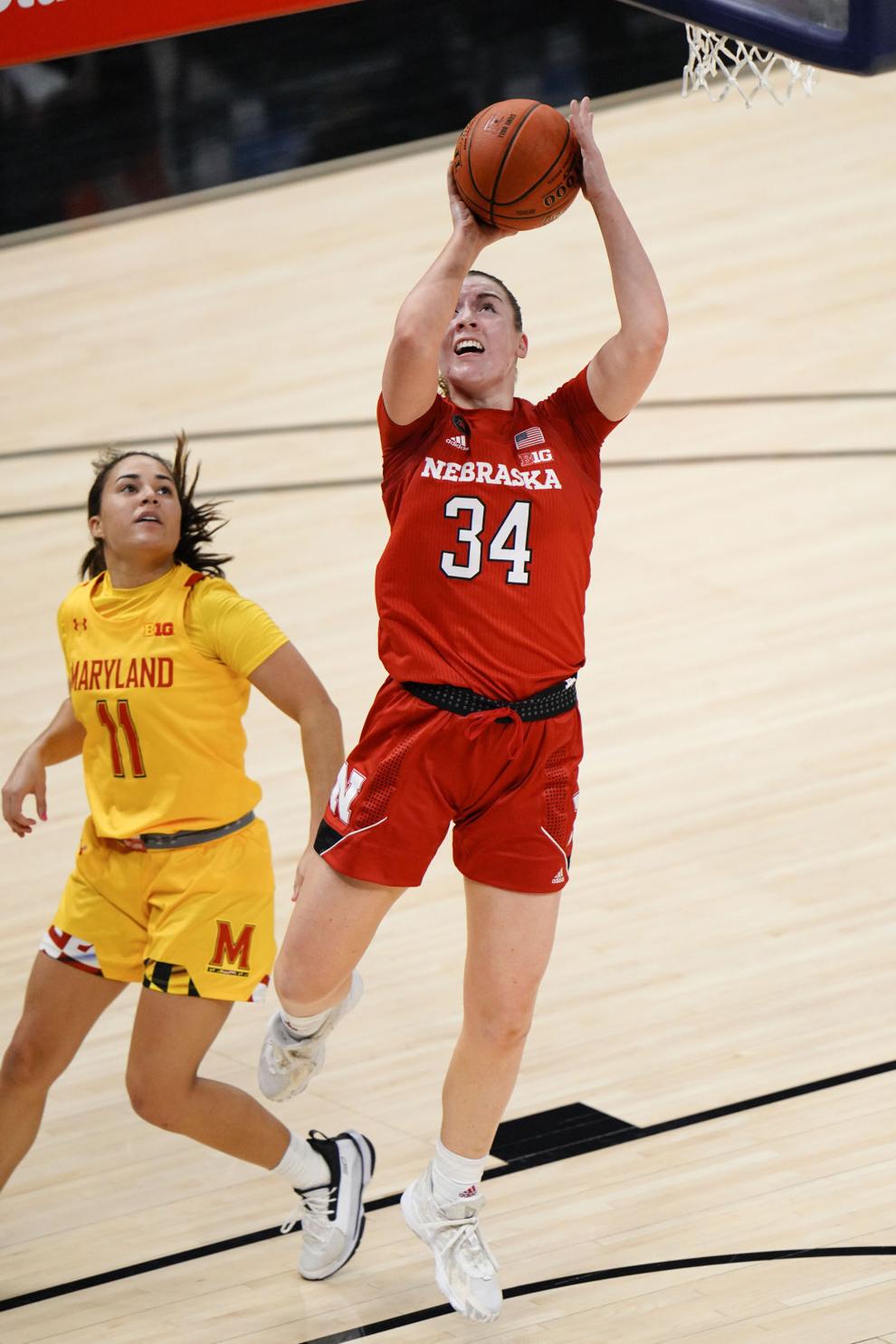 Nebraska vs. Maryland, 3.11