One of Christian Eisenhauer's high school basketball coaches at Norfolk introduced him to a part of college sports he never knew existed — practice players for women's basketball teams.
Many college teams have at least a few male practice players who work with the team. The practice players serve as the scout team for each opponent, which allows Nebraska's reserve players to focus on knowing the Huskers' game plan. It also assures there are enough players for a productive practice even when the team has players out with injuries, such as Nebraska had this season.
Being a practice player for the Nebraska women's basketball team the past four seasons has allowed Eisenhauer to keep playing and shooting (and apparently making) a lot of shots in a sport he loves.
It also allowed him to be a part of a group of people at UNL working together for a common cause on what can otherwise be a big campus.
Eisenhauer is one of the many good high school players over the past 25 years who, by working with the Huskers, got to keep playing basketball even though they weren't playing college sports.
Eisenhauer was a two-year starter for Norfolk, including on the Panthers' state championship team in 2017. He was set to attend UNL on a Regents scholarship when former Norfolk coach Ben Ries told him the women's basketball team is usually looking for practice players.
"Until he brought it up I didn't know that was a thing," Eisenhauer said.
He was added to the practice group as a freshman and stuck with it all four years.
"I just think it's really cool to be a part of something that's bigger than yourself," Eisenhauer said. "You get that team and family aspect of it. Even though we're not playing college ball, it still makes us kind of feel included."
This year Eisenhauer recruited his brother, Cameron, and cousin, Camden Eisenhauer, to be practice players.
In the past, Nebraska had a group of about 20 practice players, and they'd each come to practice a few days a week as their class schedules allowed. But this season only six were selected because of different NCAA rules due to COVID-19, and the practice players are now student managers.
That comes with added responsibilities, including having to get tested for COVID-19 each morning. And now the job includes being at practice or games six days a week and also traveling to some road games.
"This year we started in the middle of October when official practice could start and we're with them all the way through, whenever their season end," Eisenhauer said. "Basically we're a part of the team. It's just really cool."
Practice players are especially beneficial this season because teams weren't allowed to play exhibition games or scrimmages against other teams before the season began. So Nebraska had two simulated games against its practice team before its first game.
Having practice players is another way for the Huskers to know what they need to work on to improve.
"We challenge them, but they hold their own," Eisenhauer said. "I get asked a lot if we just dominate and it's like, 'No, they are really good.' They're college athletes for a reason. They challenge us, too."
Amy Williams thanked the senior practice players, Trevor Bogle and Eisenhauer, during the Senior Day ceremony last week.
Williams said Eisenhauer is "the most unbelievable shooter I've ever been around."
"That includes all of the players I've coached in my whole career," Williams said. "We could defend him perfectly and he's still going to splash it in your eyes. Now on the other hand, I have to beg him to play defense."
Bogle was an all-city player for Lincoln Southwest and on the basketball team at Doane for one season before transferring to UNL. This is his third year working with the team.
Once the season gets going, the Huskers usually have games twice a week, so there is a lot of work done on getting ready for the next opponent. The practice players watch film of the opponent with the team and read the scouting report. Then they're assigned an opposing player to simulate, and wear a jersey with that player's number.
"They get us to try and resemble the player that we're supposed to be as much as we can," Bogle said.
As Nebraska prepared for Saturday's game against Iowa, Bogle played Caitlin Clark, the Hawkeyes' star point guard and one of the best shooters in the nation. For Nebraska's first game against Iowa, Eisenhauer was Clark.
"Basically you're told to shoot every time," Eisenhauer said. "She's unreal."
During her speech, Williams joked about having to tell Bogle during practice that the player he was assigned to simulate wasn't "going to do all of that."
"I think a lot of times Christian and I both just instantly go into the zone or basketball-mode where it's like we try to do something crazy or something we saw an NBA player do on TV," Bogle said. "Sometimes it just happens."
Bogle plans to be a coach, so being in practice and near the bench during games has been a good experience for him to watch how the coaches handle certain situations.
Practice players have been allowed by the NCAA since the mid-1990s. Some of Nebraska's past practice players include Jeff Griesch, who is the radio analyst for NU women's basketball games; North Bend Central superintendent Dan Endorf; and Cedar Bluffs girls basketball coach Brian Dunker.
Photos: Our favorite staff images from the Huskers' winter sports season
Nebraska vs. Ohio State, 3.12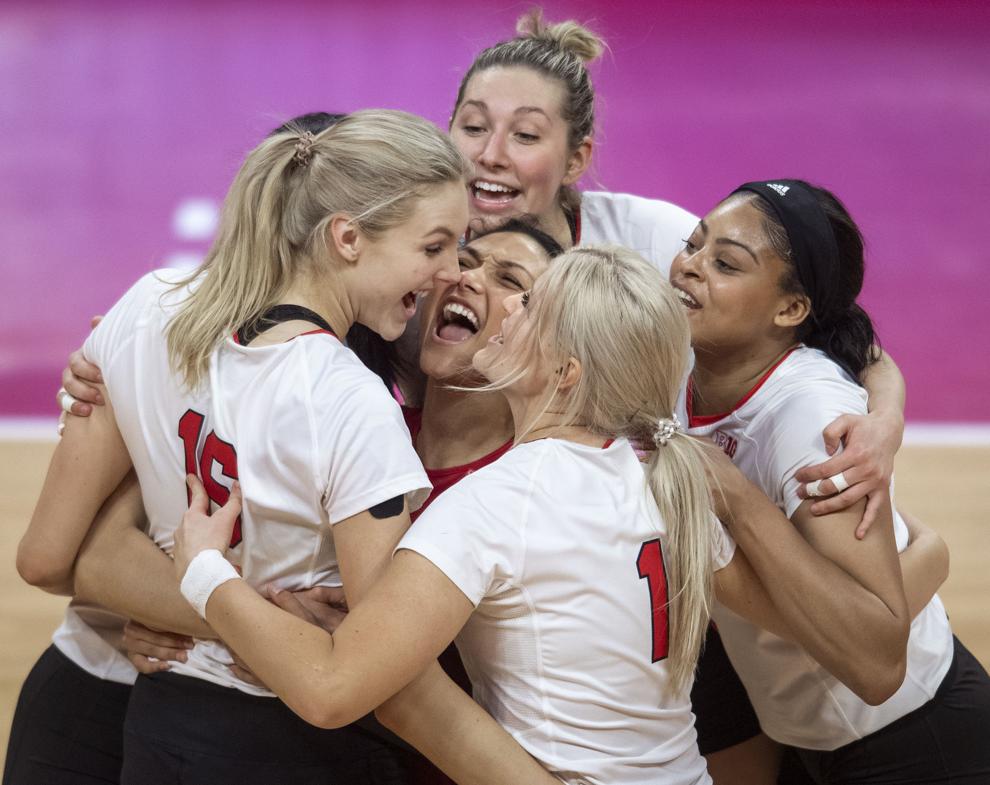 Nebraska vs. Ohio State, 3.12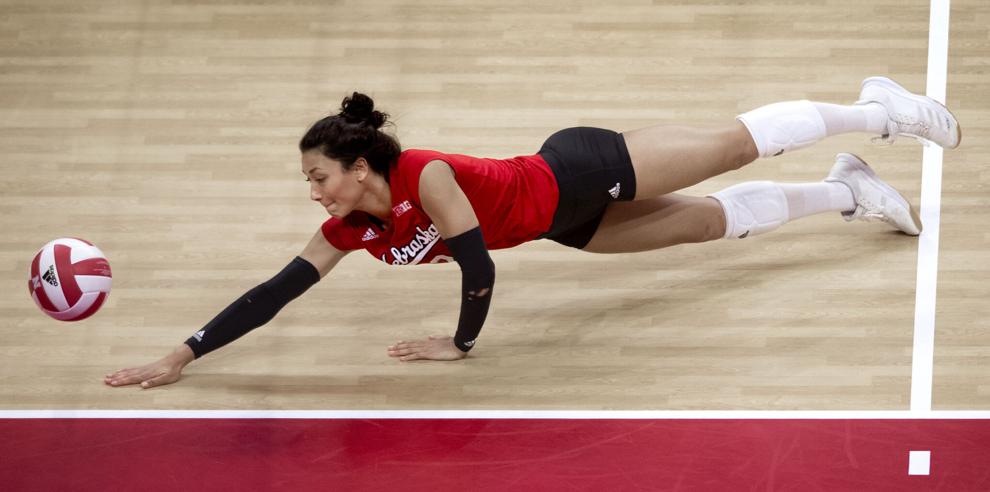 Nebraska vs. Ohio State, 3.12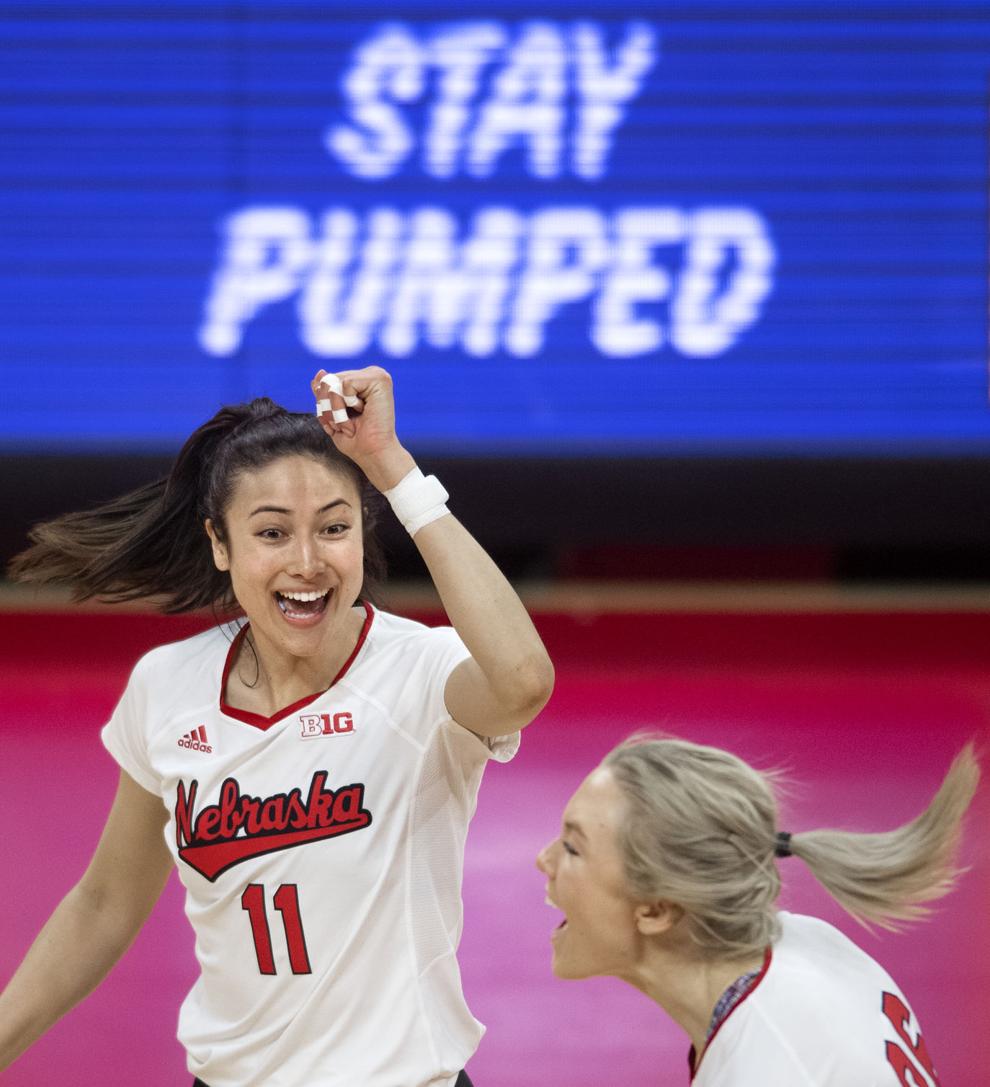 Minnesota vs. Nebraska, 2.27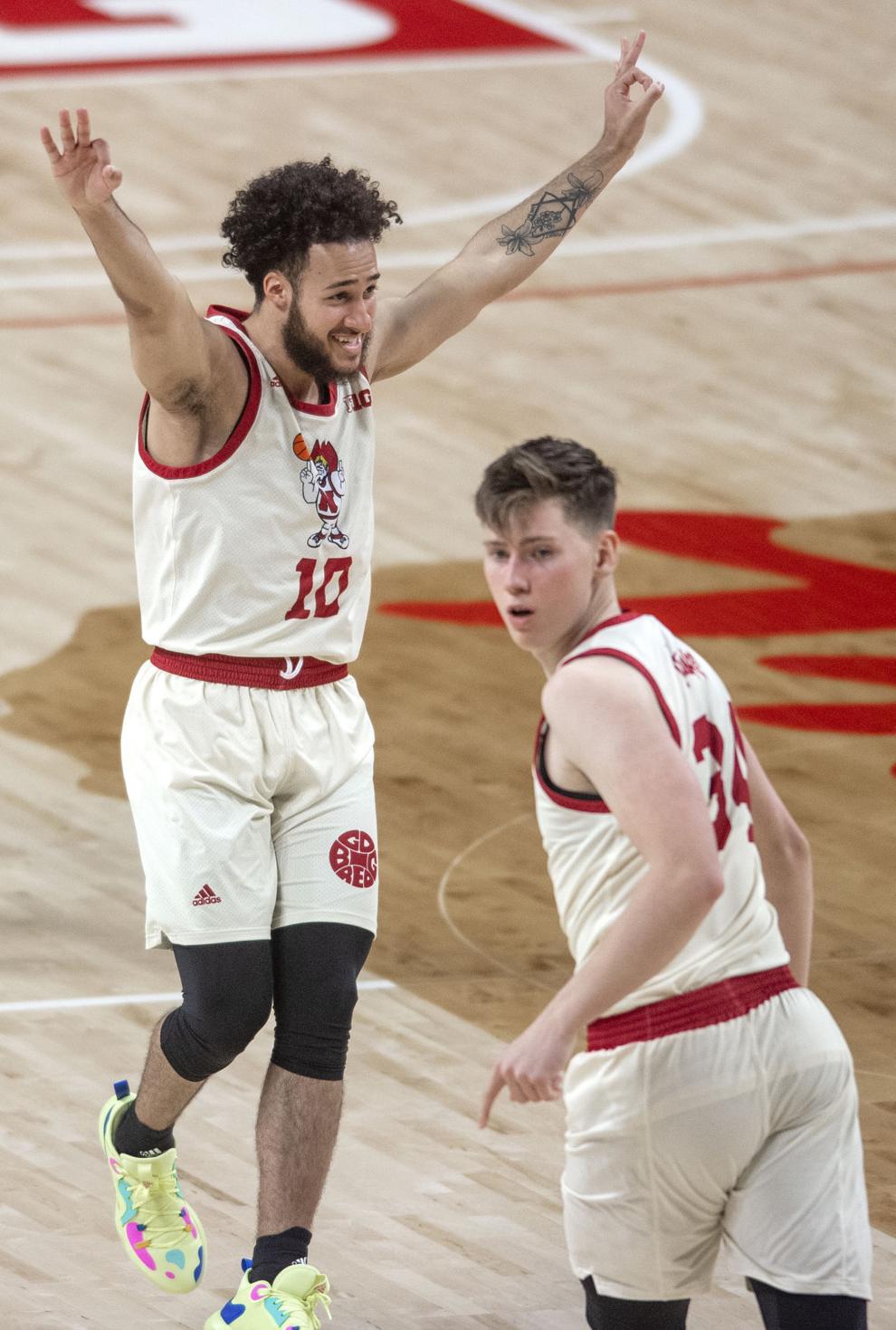 Minnesota vs. Nebraska, 2.27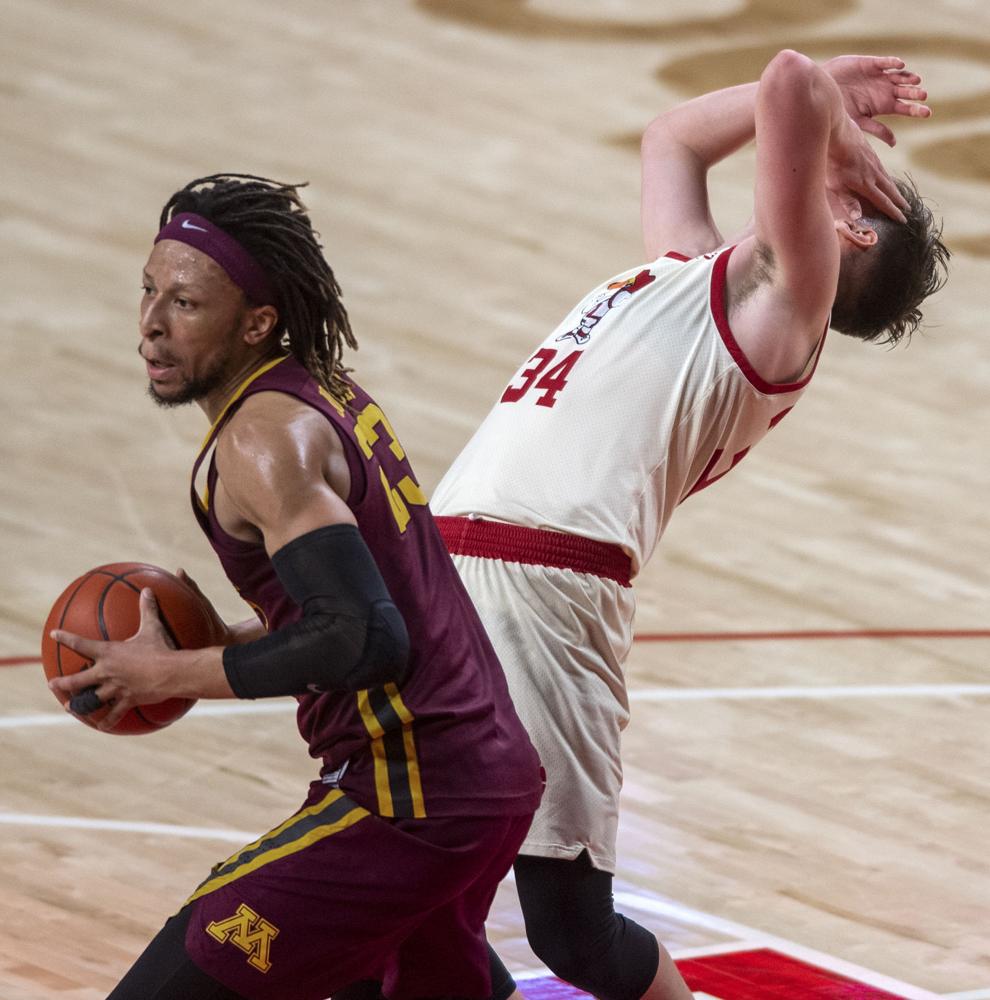 Minnesota vs. Nebraska, 2.27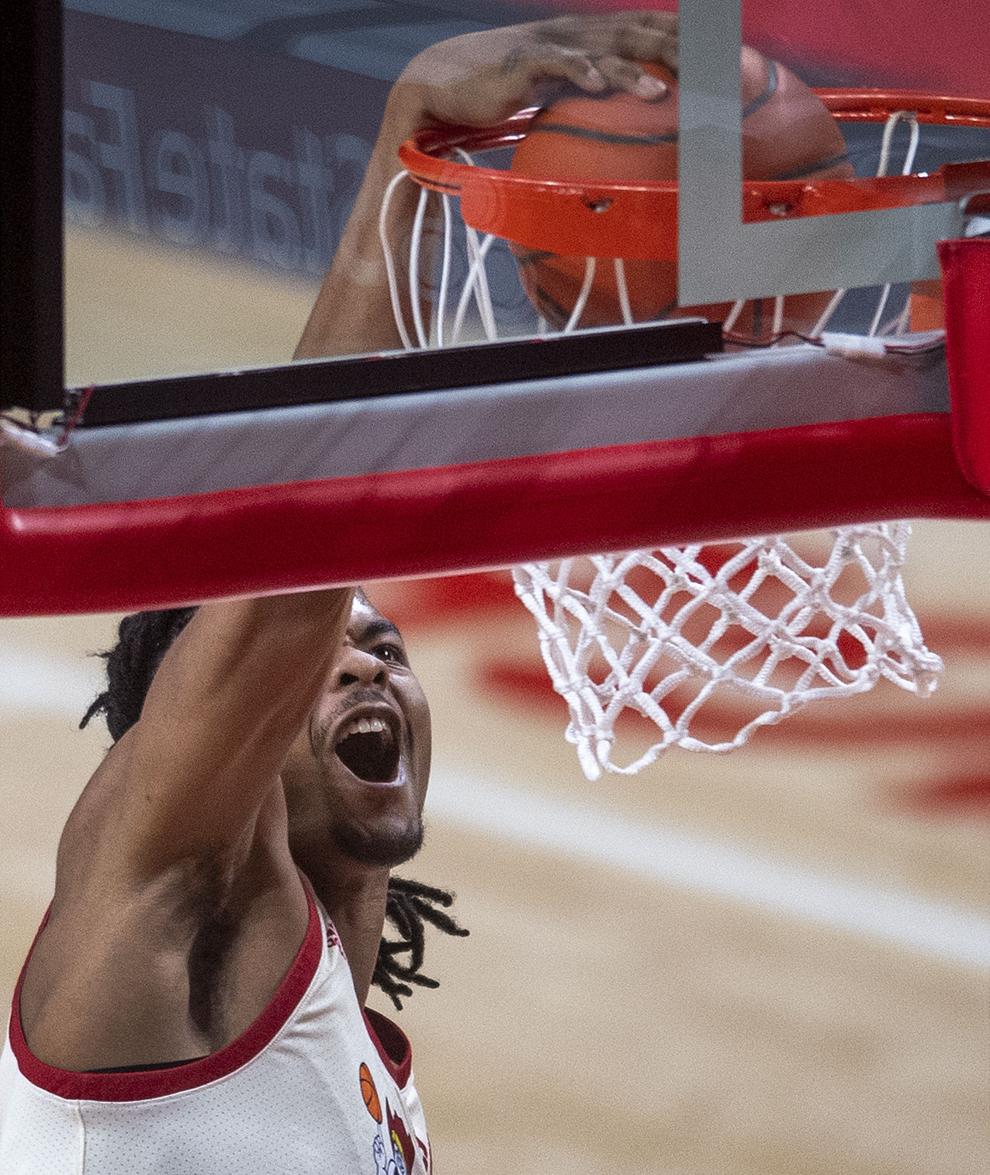 Penn State vs. Nebraska, 2.23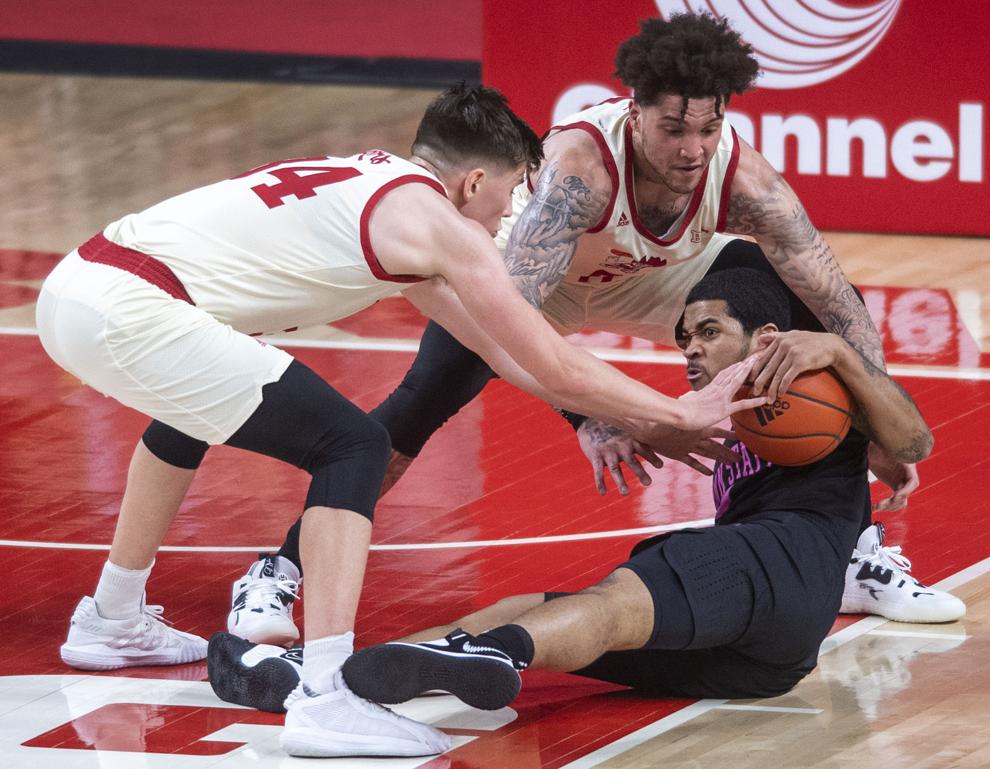 Penn State vs. Nebraska, 2.23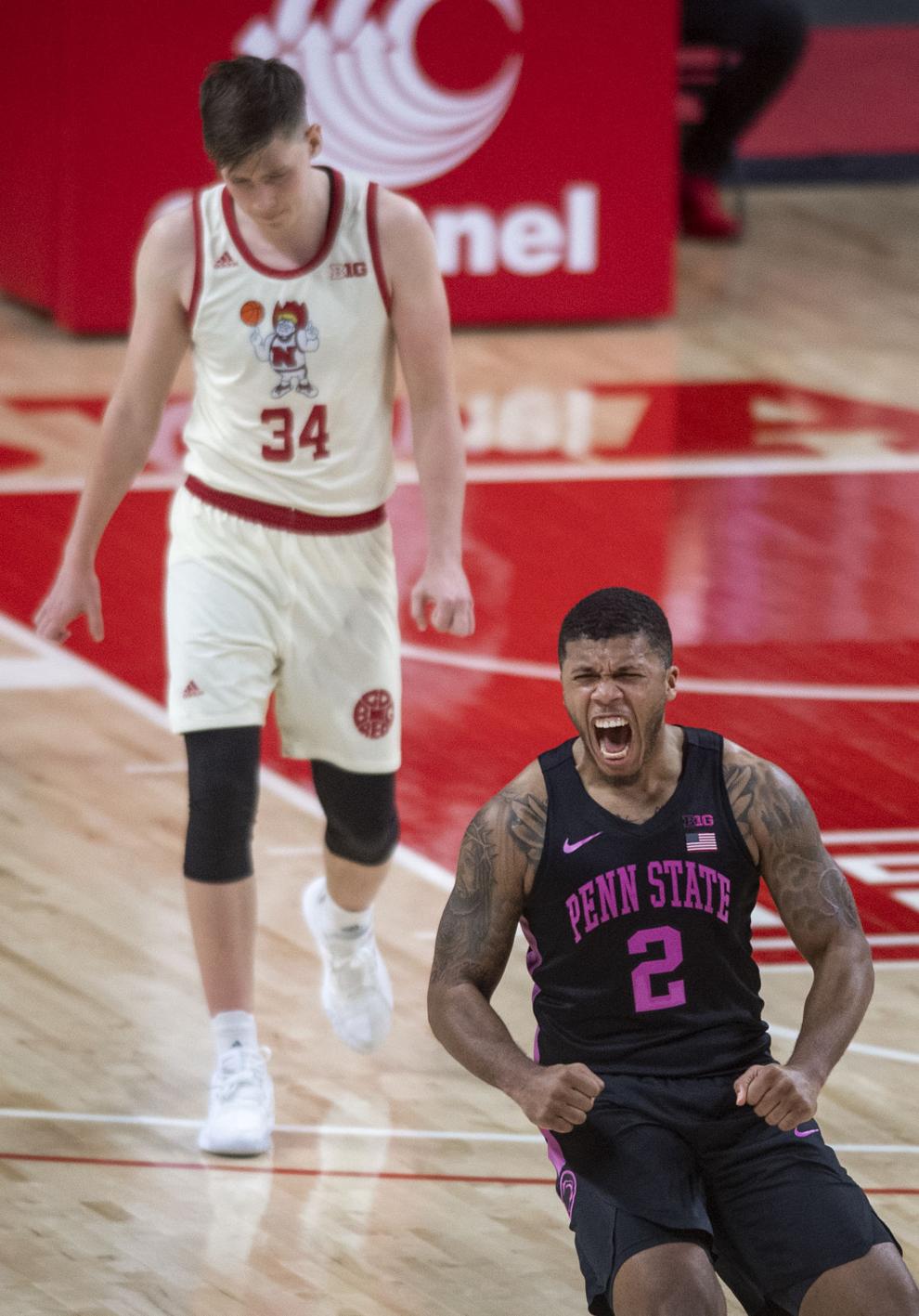 Penn State vs. Nebraska, 2.23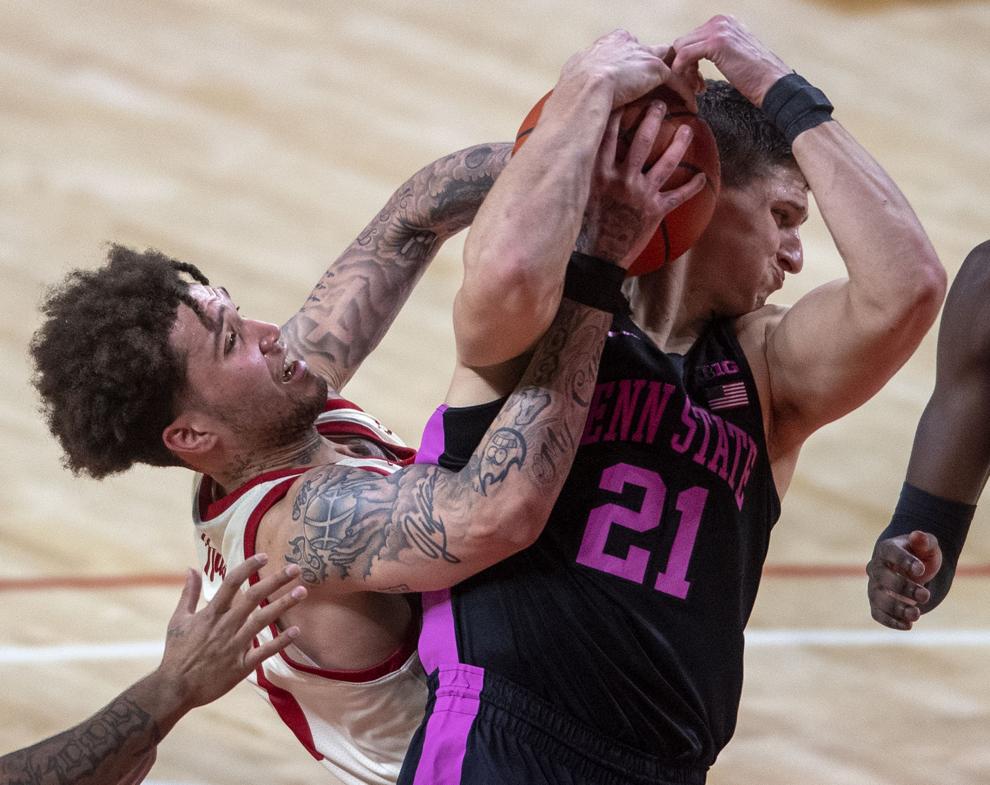 Nebraska vs. Penn State 2.22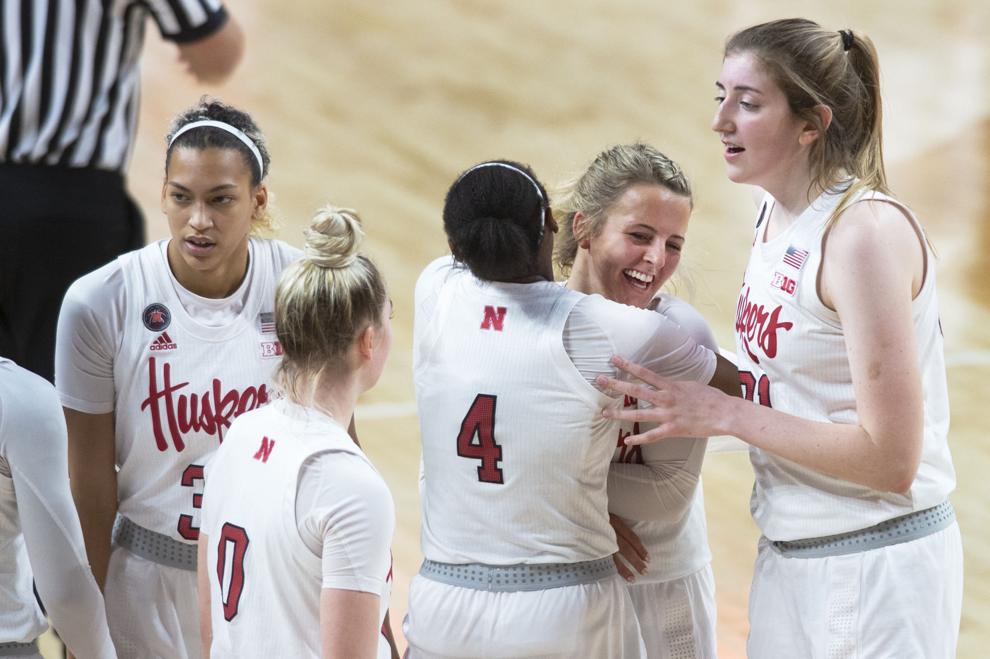 Nebraska vs. Penn State 2.22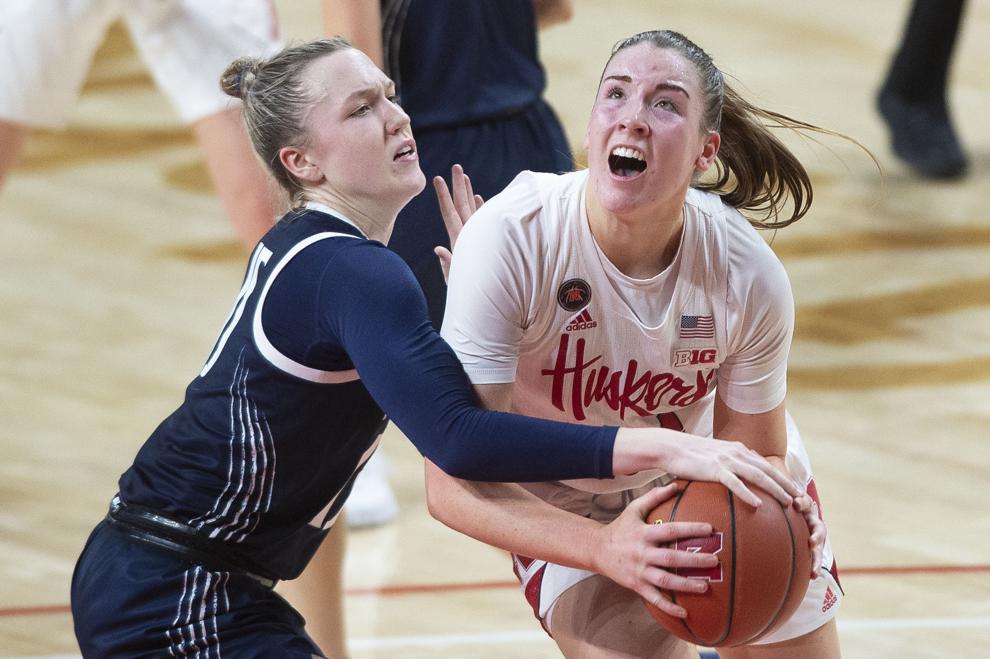 Nebraska vs. Penn State 2.22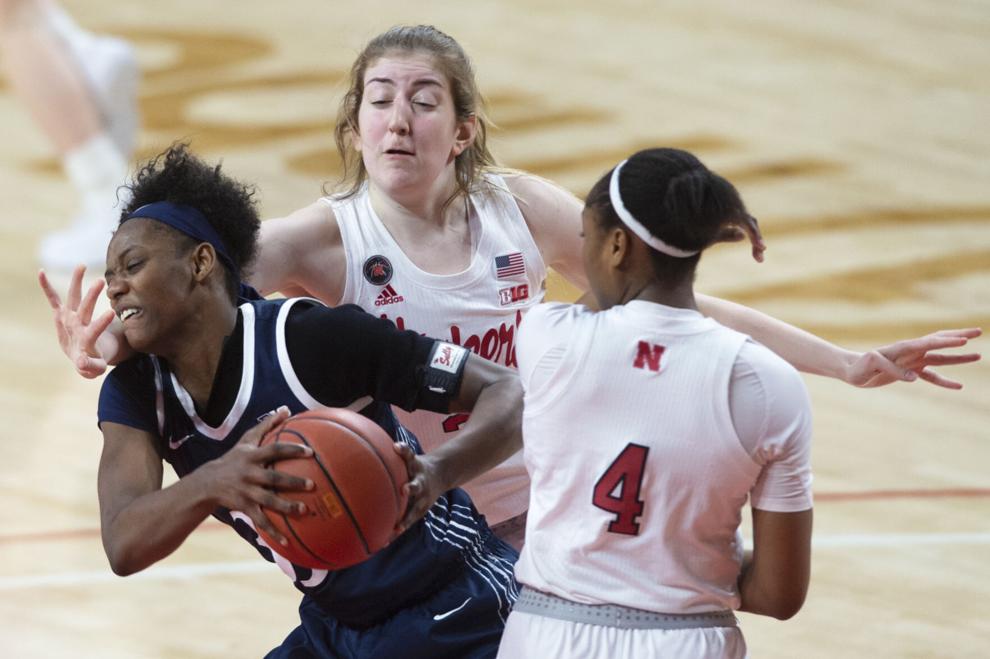 Nebraska vs. Minnesota 2.22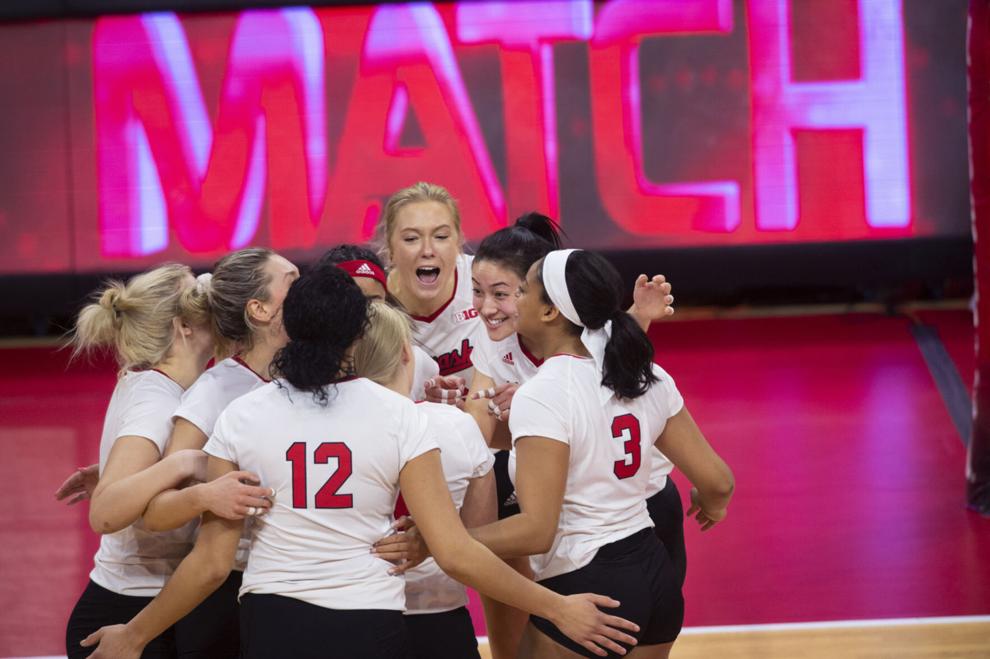 Nebraska vs. Minnesota 2.22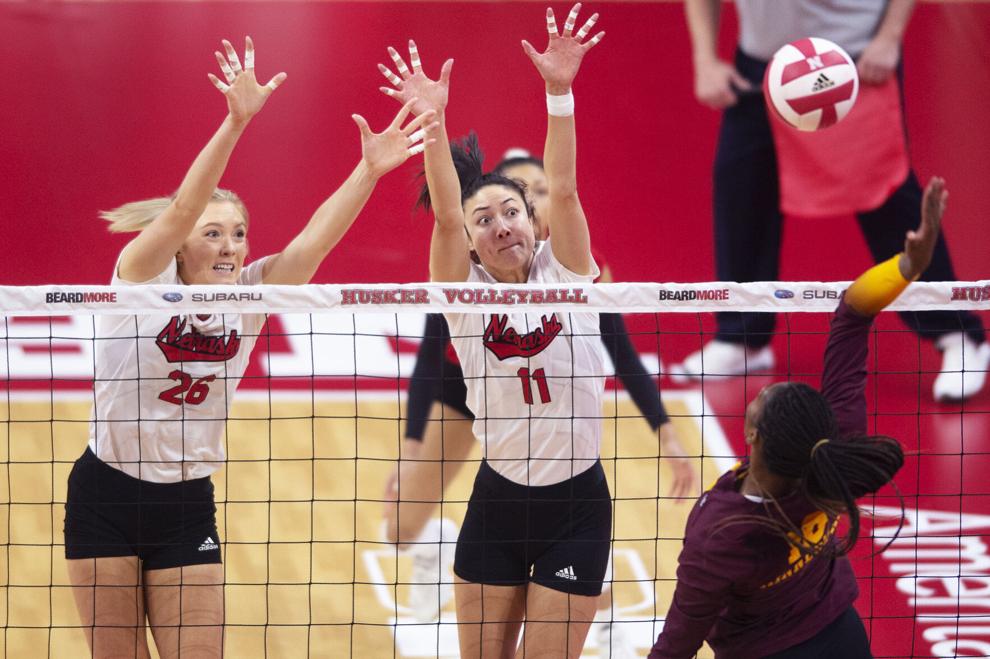 Nebraska vs. Minnesota 2.22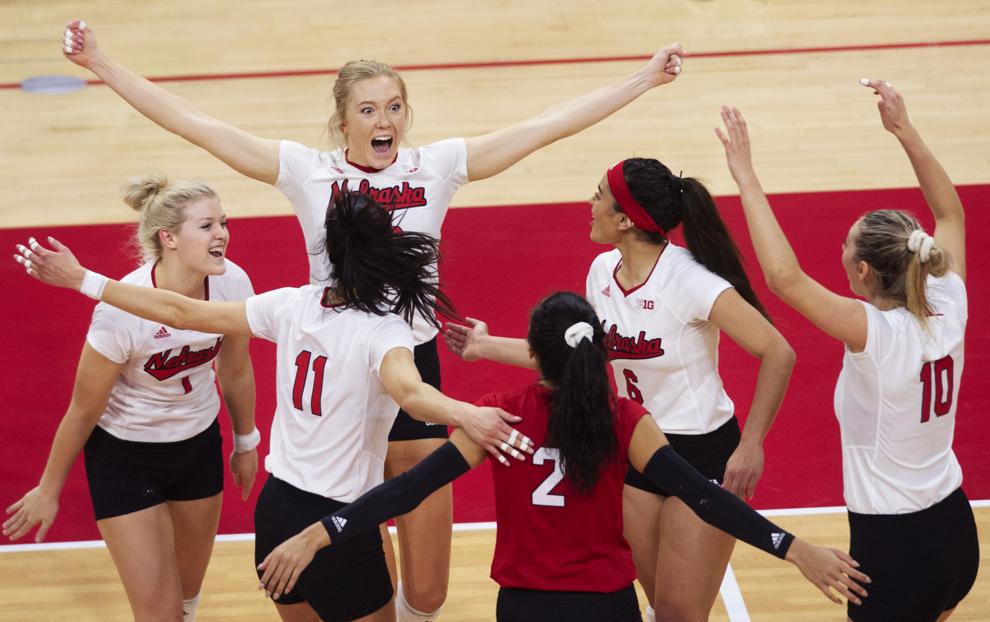 Purdue vs. Nebraska, 2.20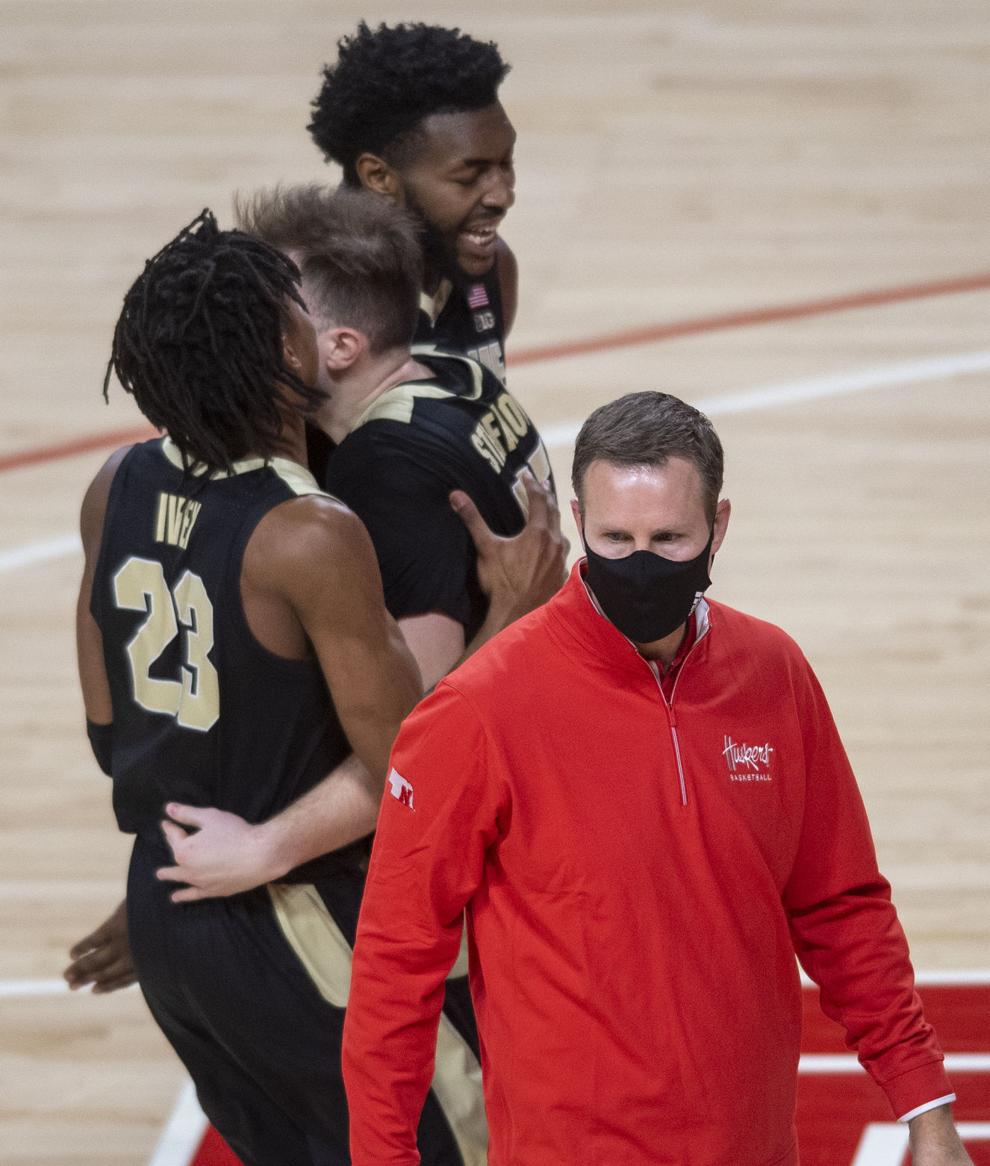 Purdue vs. Nebraska, 2.20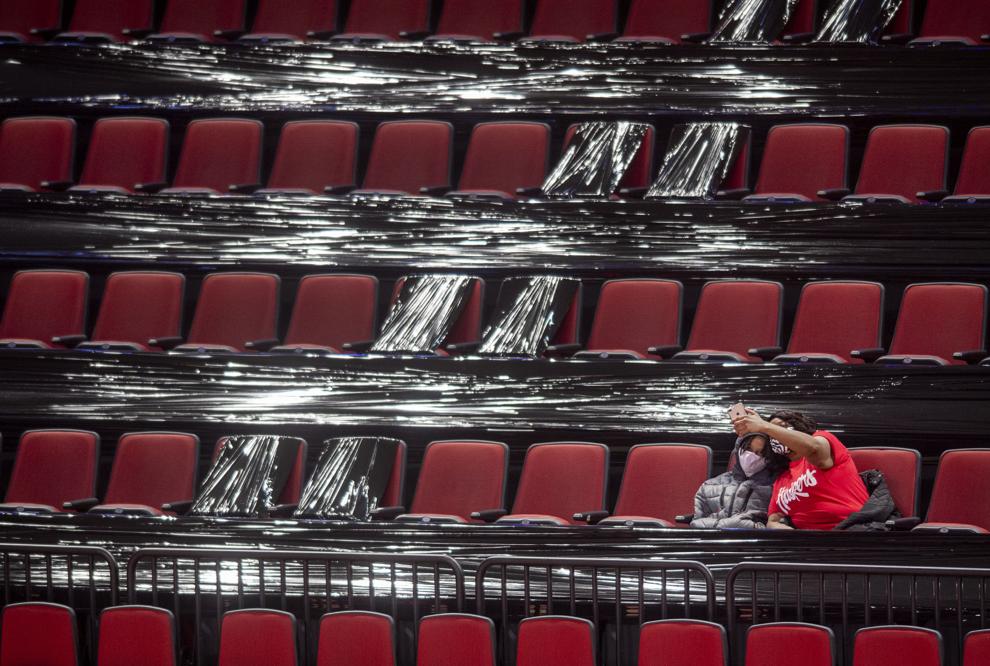 Nebraska vs. Minnesota, 2.19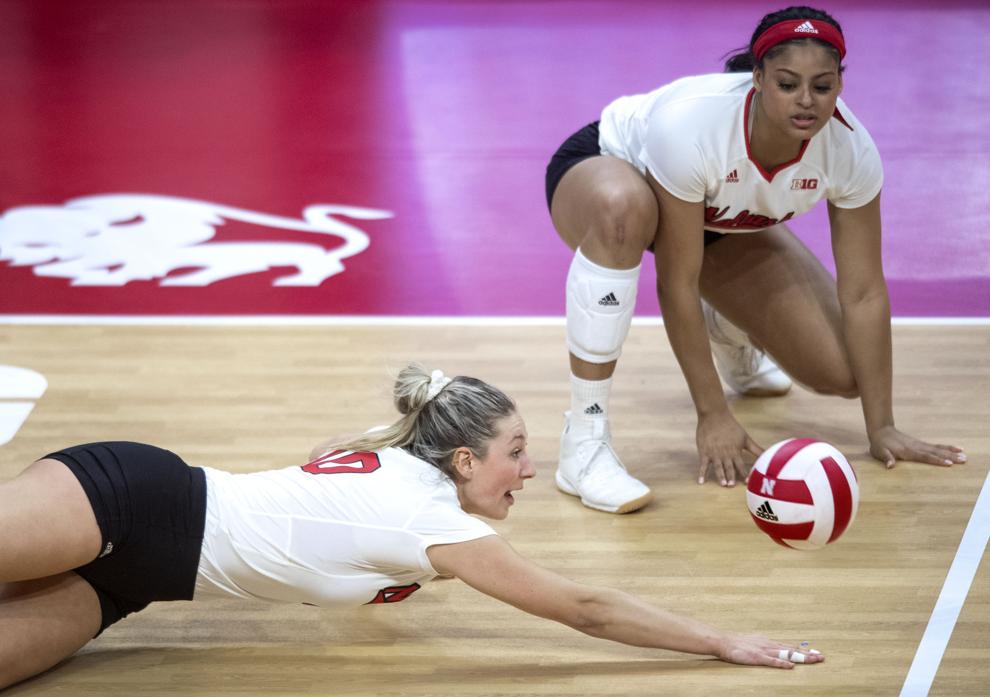 Nebraska vs. Minnesota, 2.19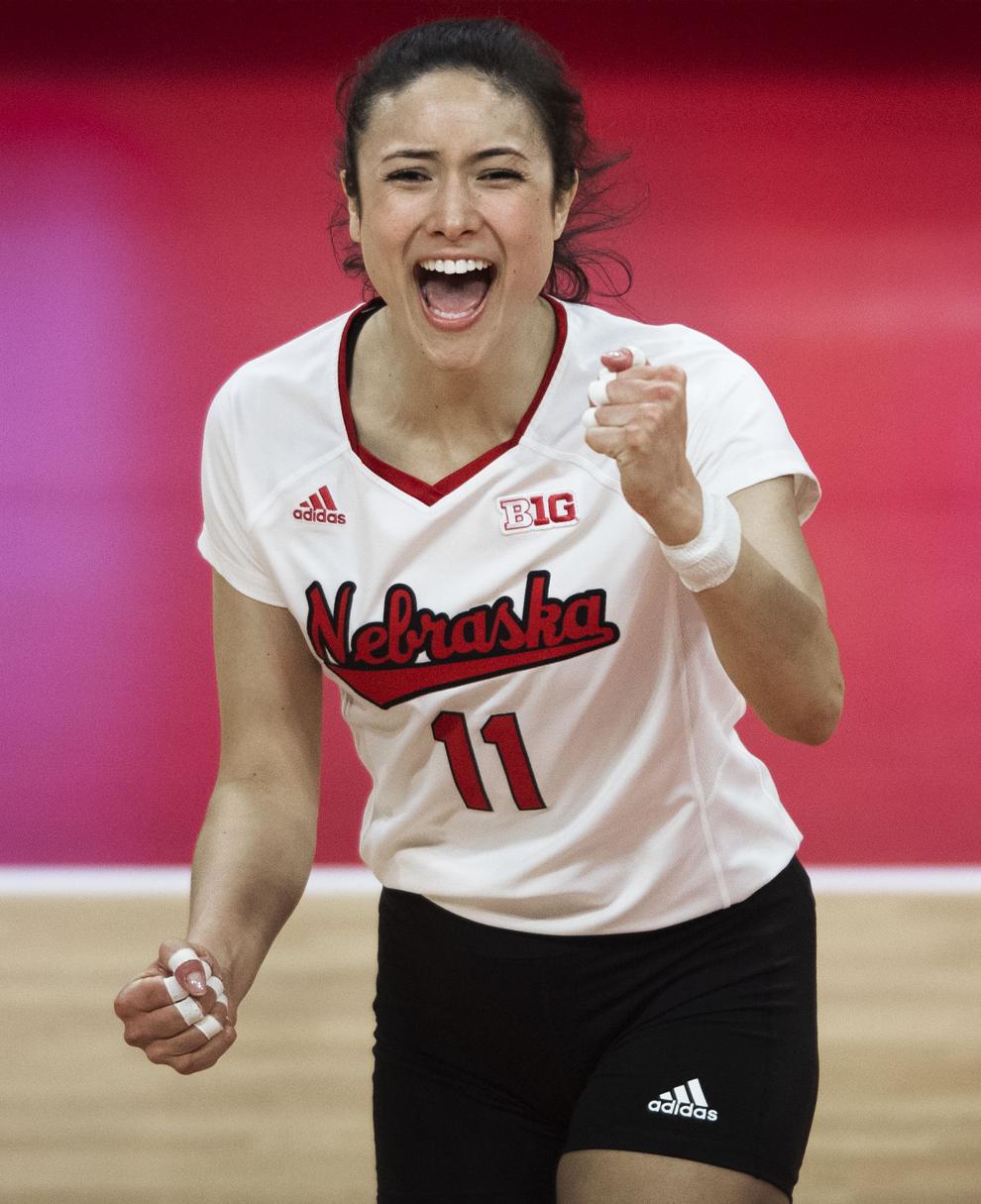 Nebraska vs. Minnesota, 2.19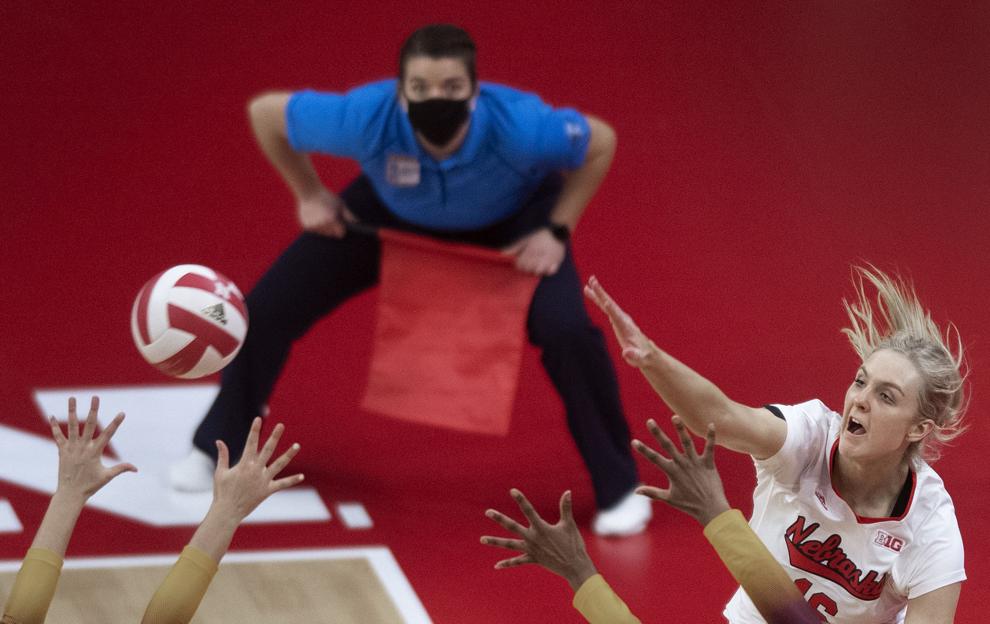 Nebraska vs. Maryland 2.14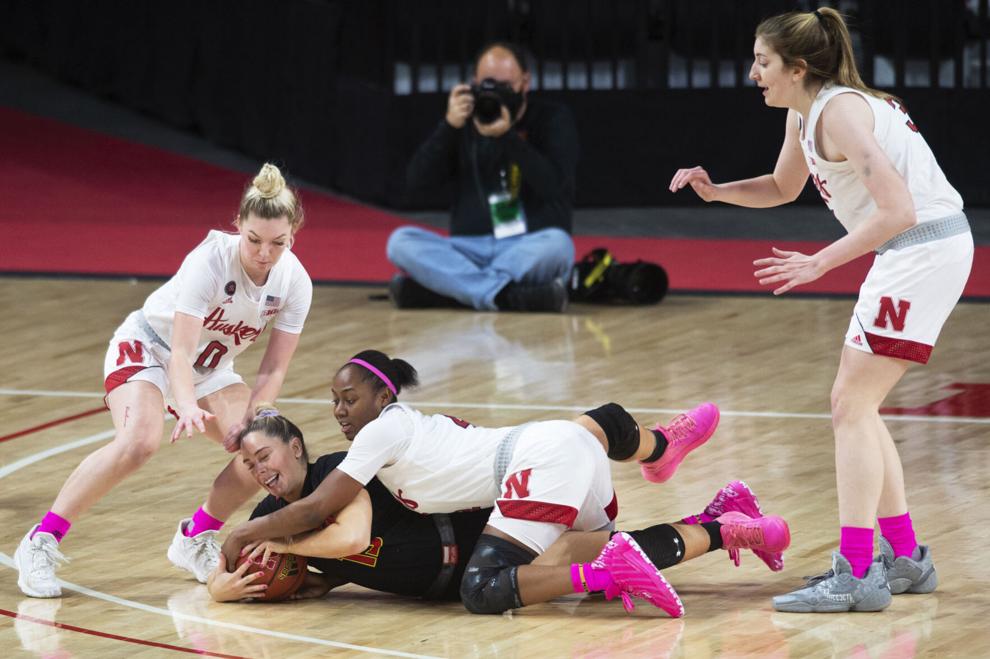 Minnesota vs. Nebraska, 2.13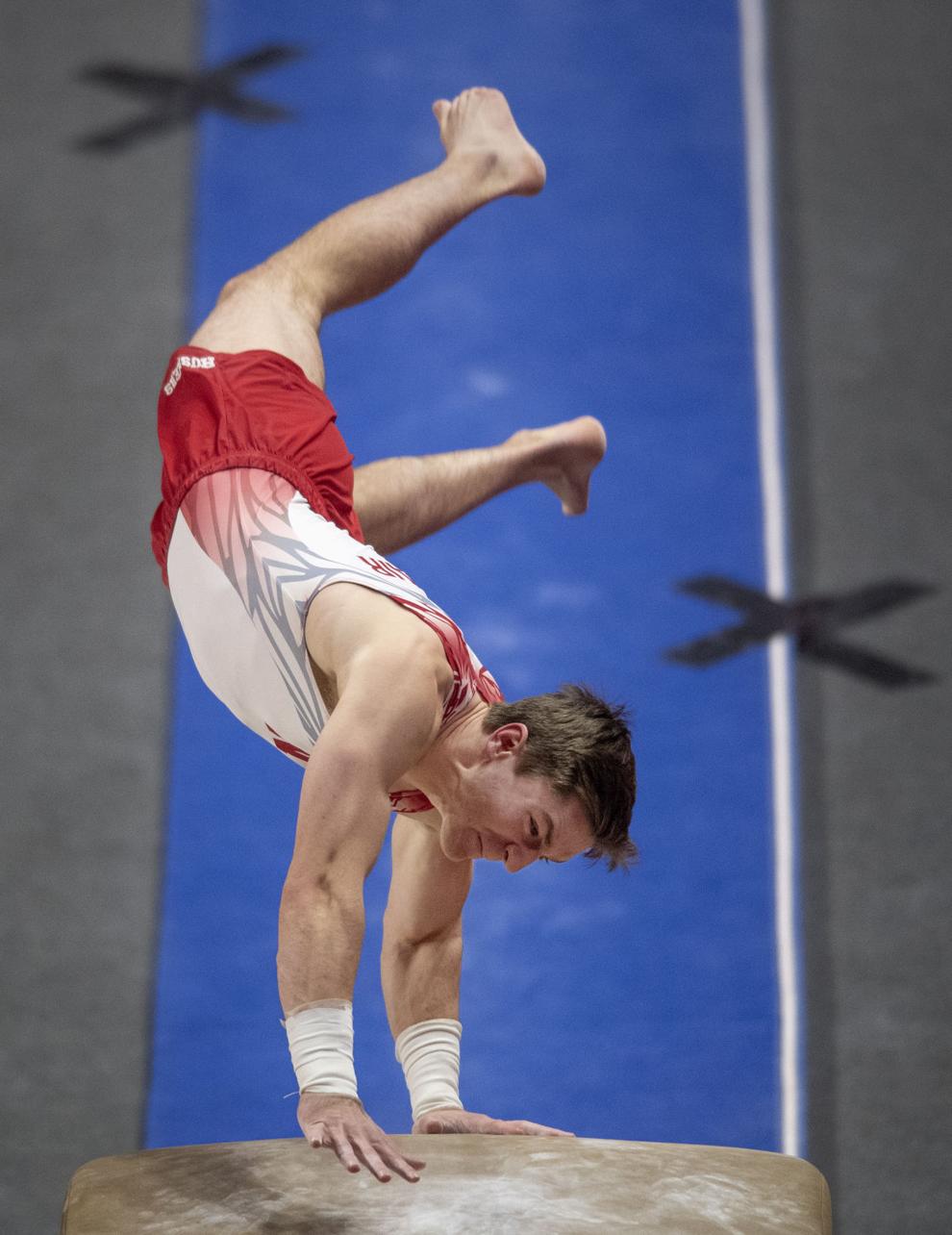 Minnesota vs. Nebraska, 2.13
Minnesota vs. Nebraska, 2.13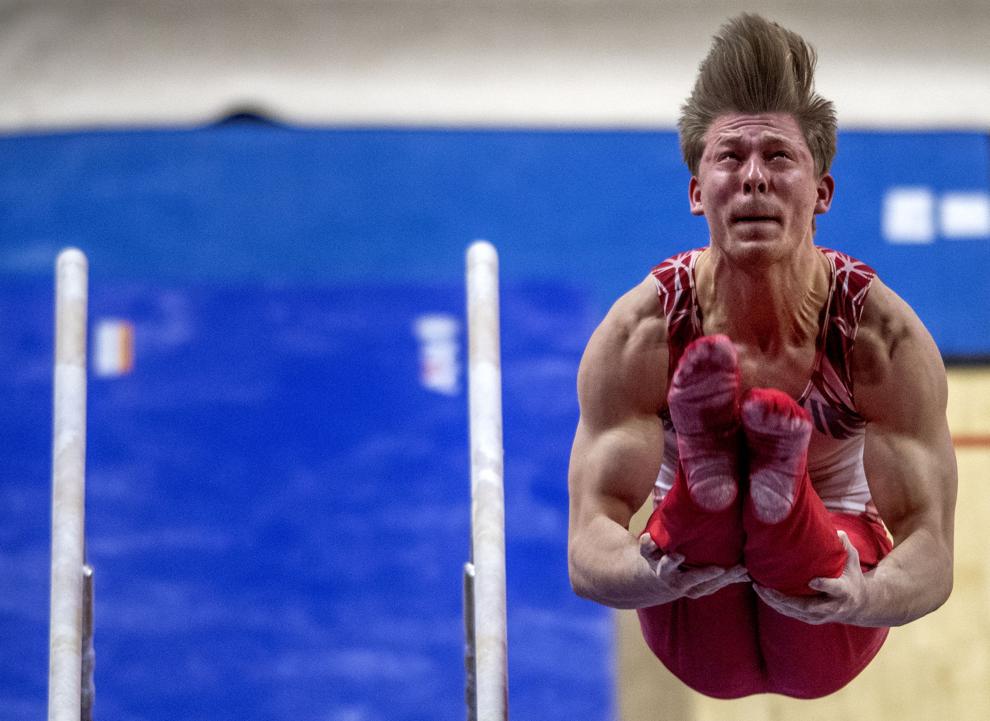 Illinois vs. Nebraska, 2.12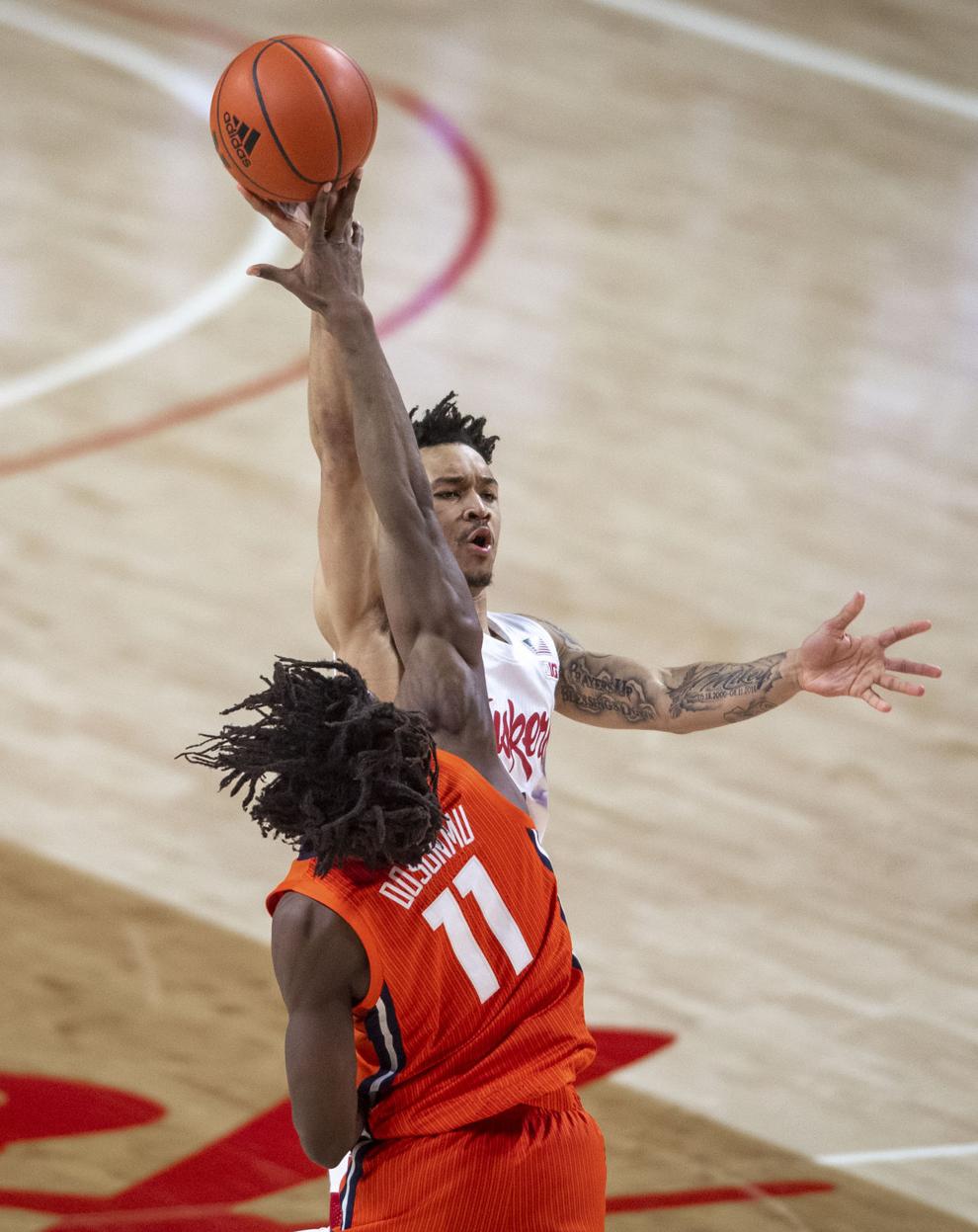 Illinois vs. Nebraska, 2.12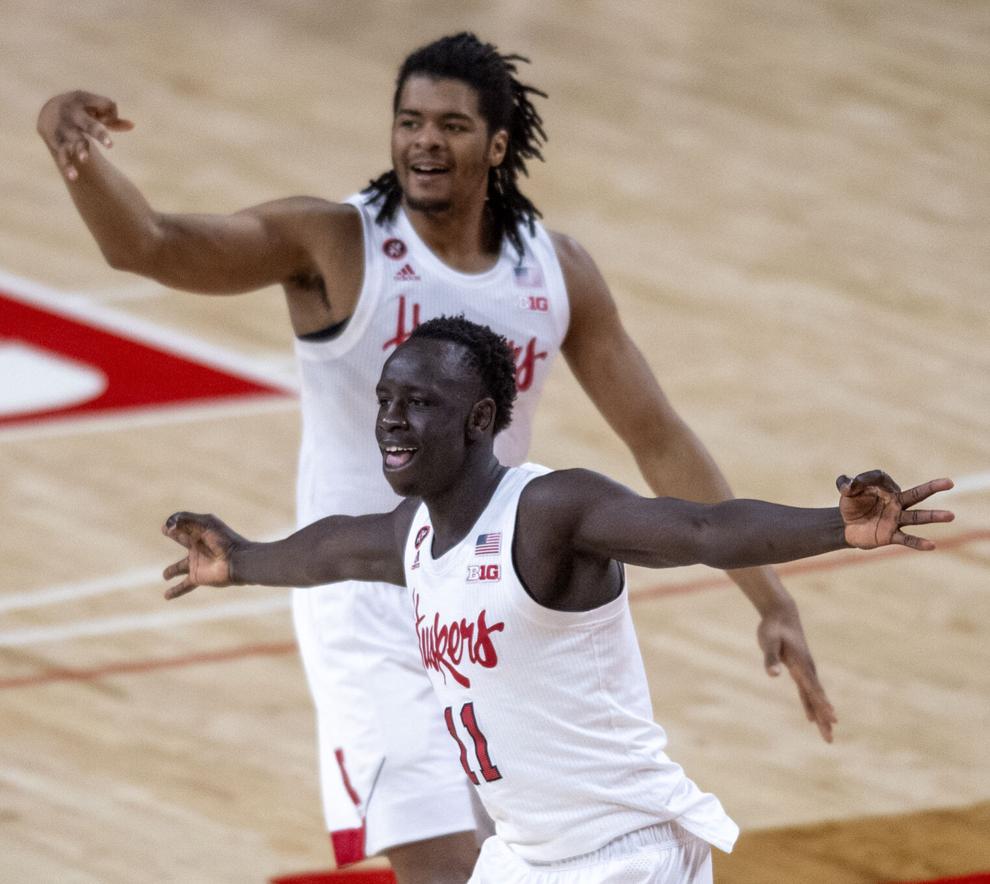 Illinois vs. Nebraska, 2.12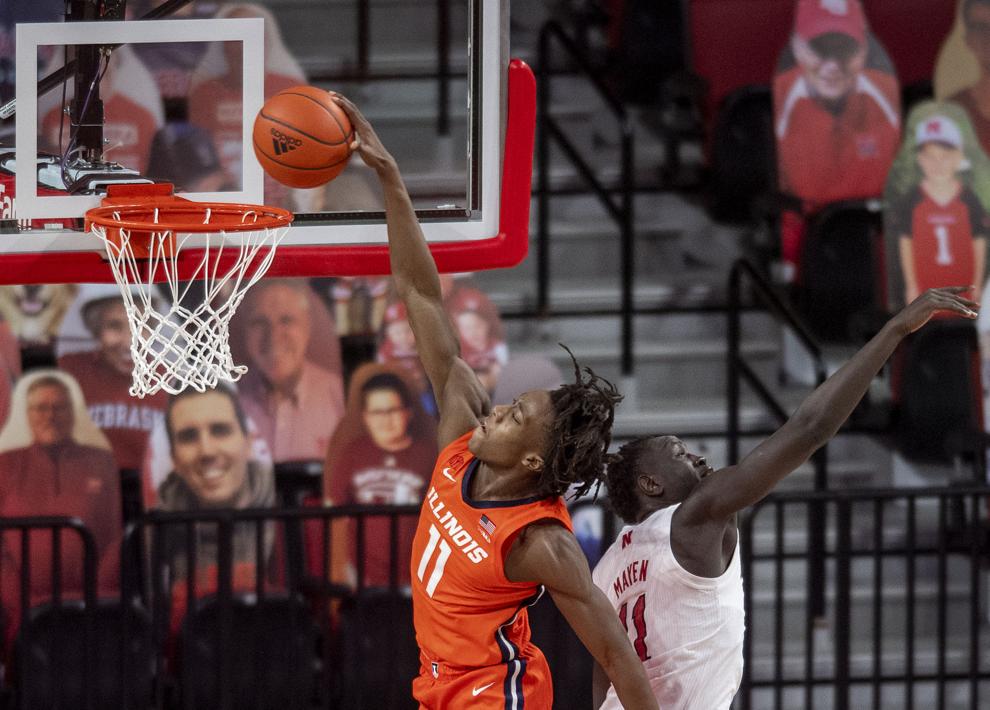 Illinois vs. Nebraska, 2.12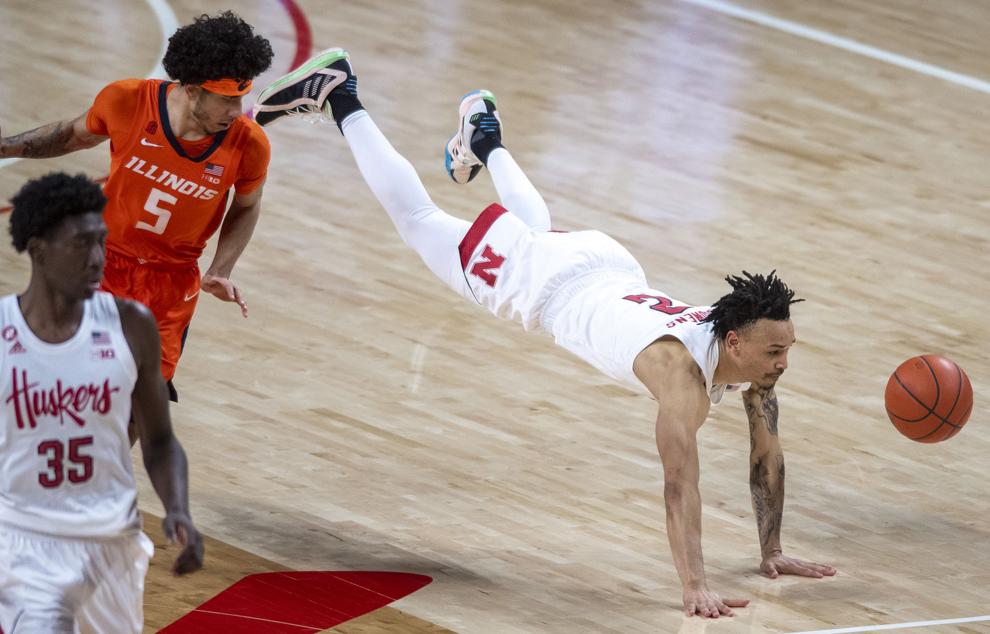 Illinois vs. Nebraska, 2.12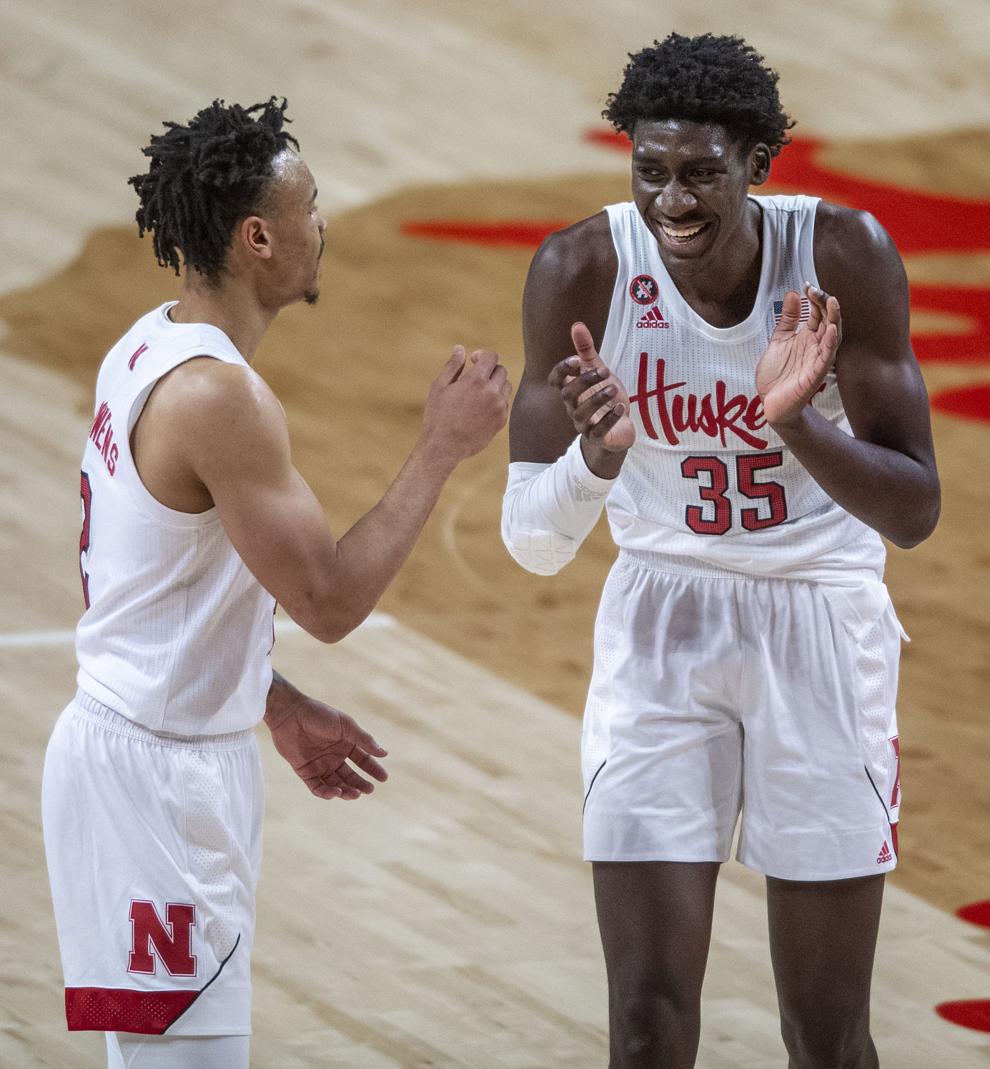 Wisconsin vs. Nebraska, 2.10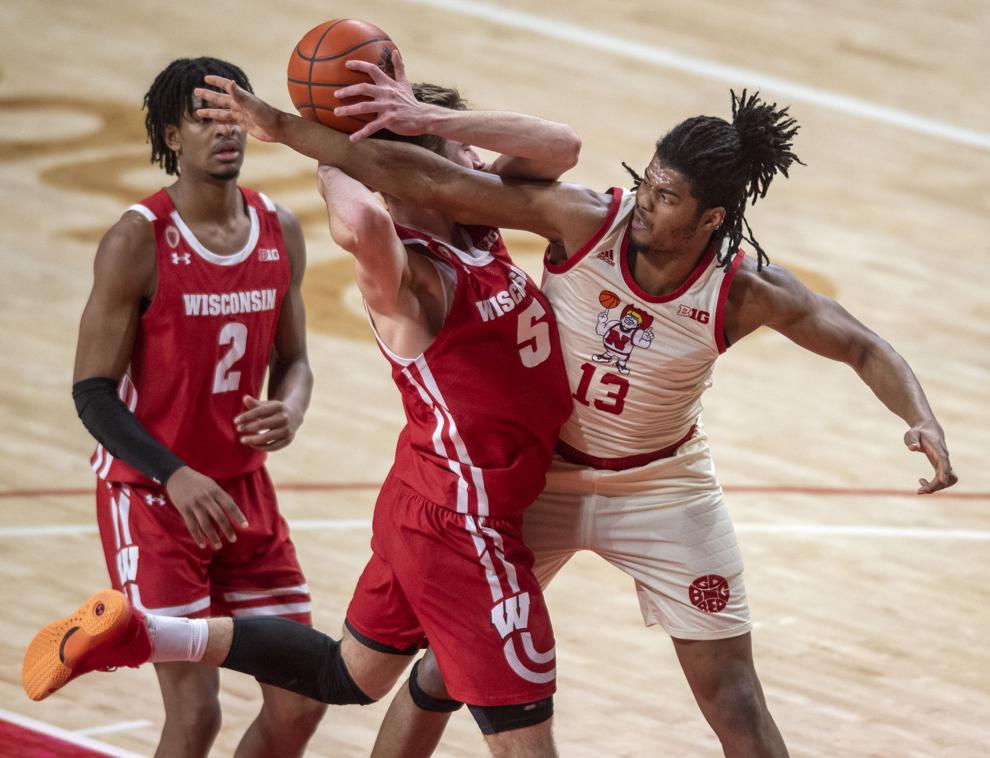 Wisconsin vs. Nebraska, 2.10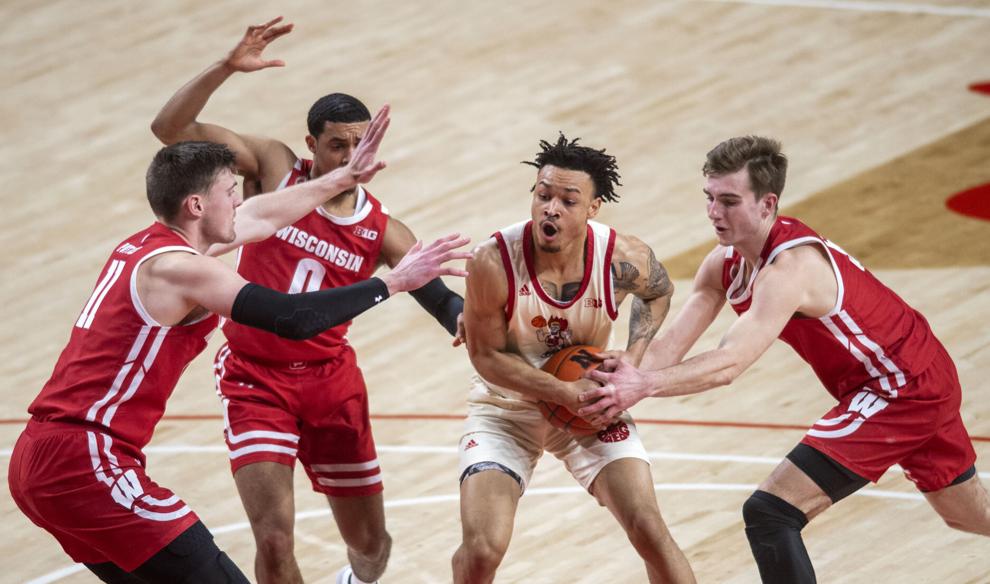 Nebraska women's gymnastics 2.7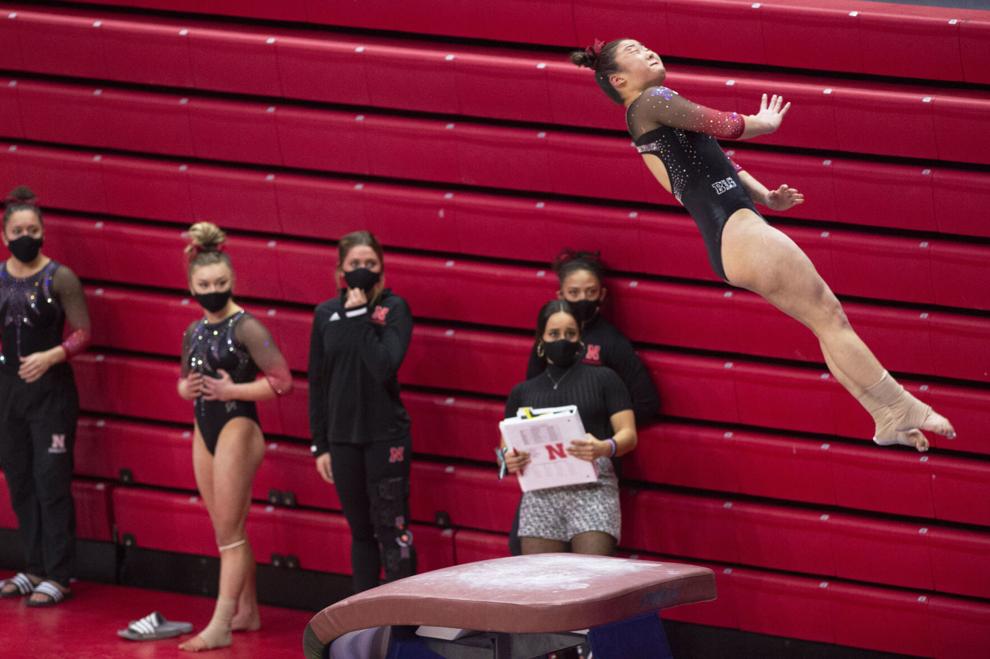 Nebraska vs. Maryland, 2.6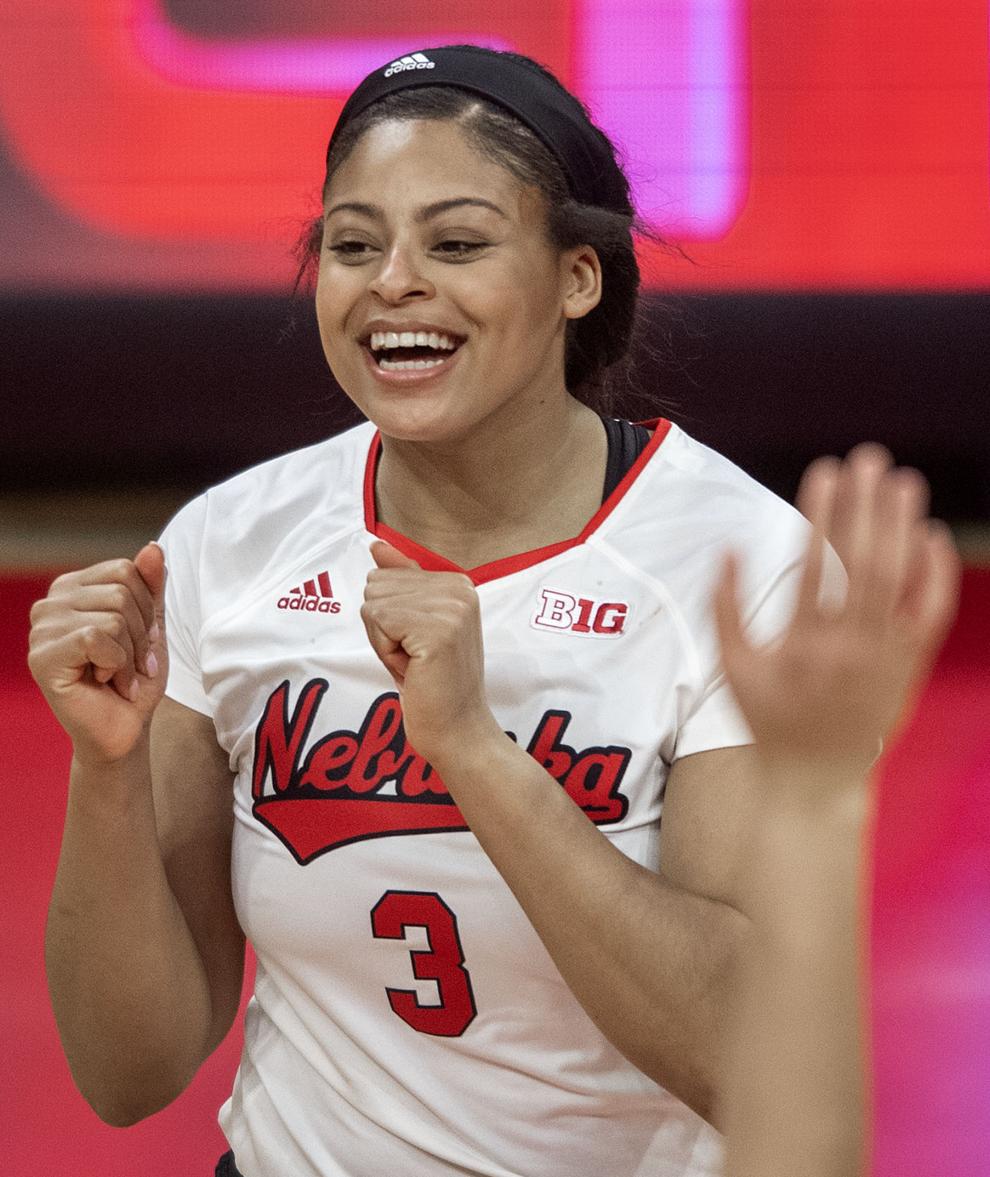 Nebraska vs. Maryland, 2.6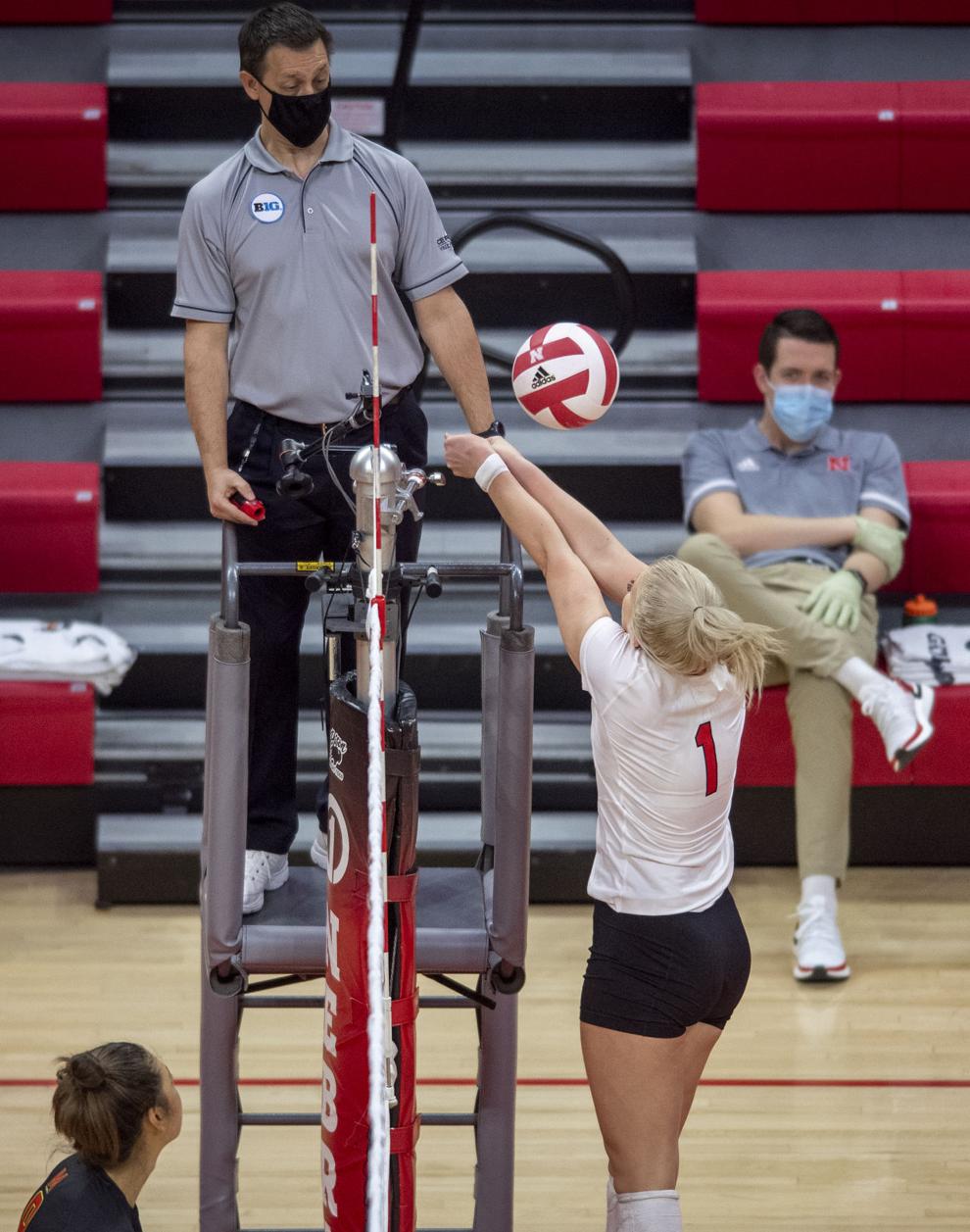 Nebraska vs. Maryland, 2.6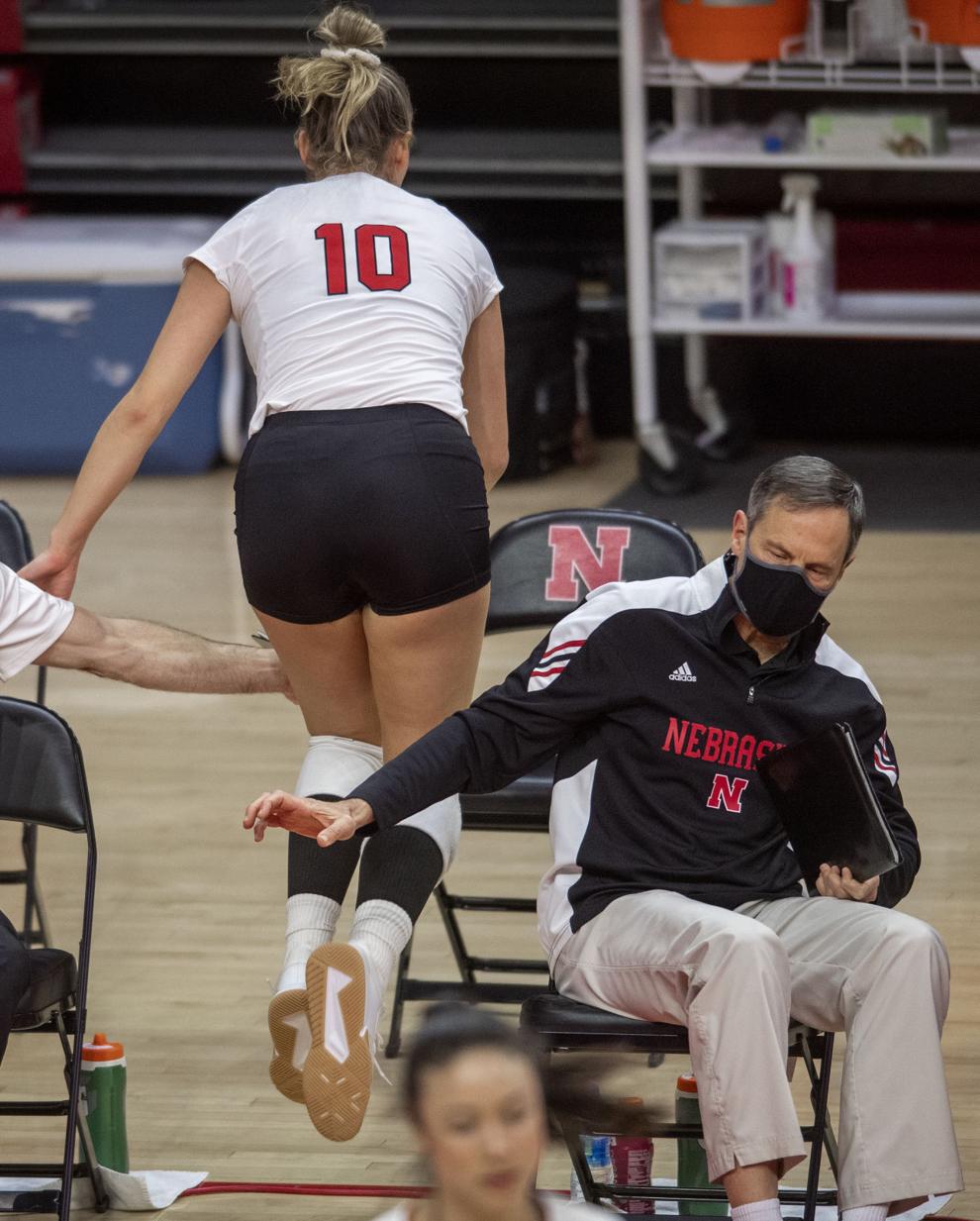 Nebraska vs. Maryland, 2.5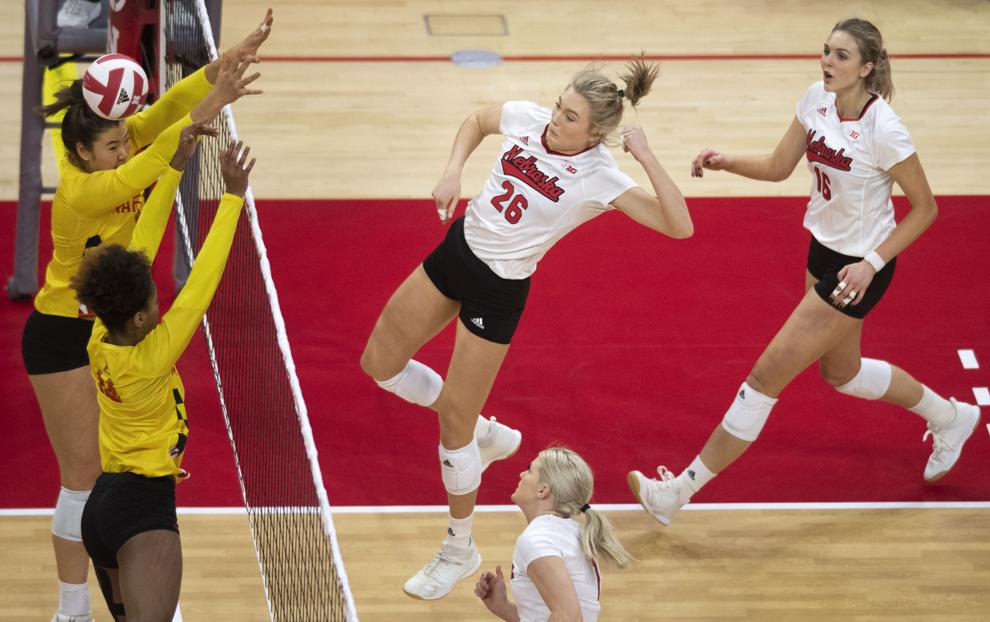 Nebraska vs. Maryland, 2.5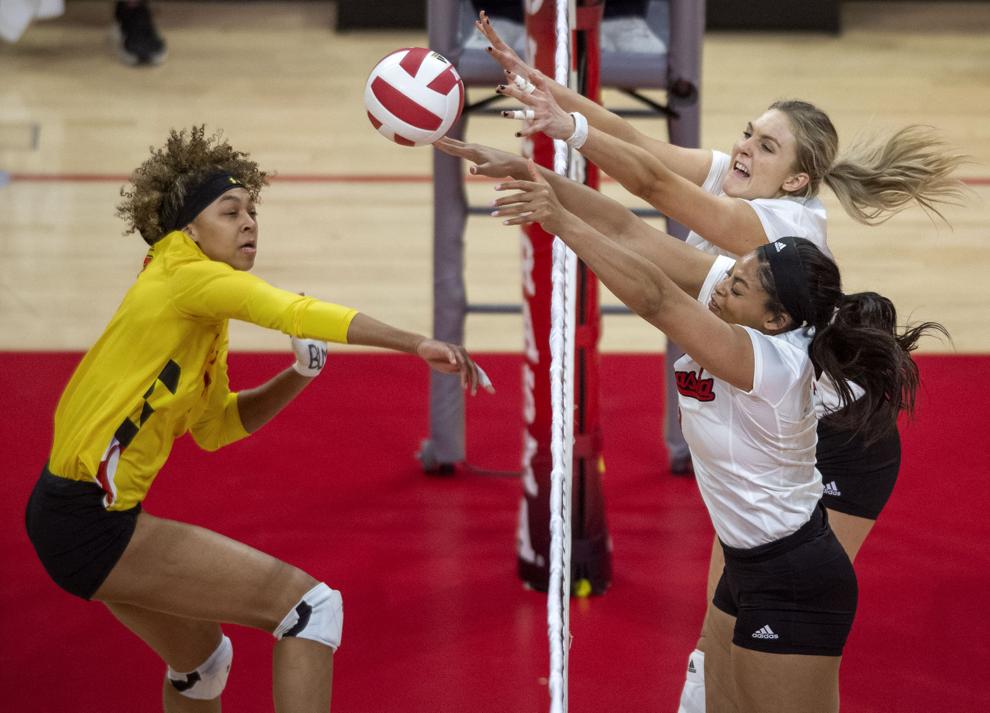 Nebraska vs. Maryland, 2.5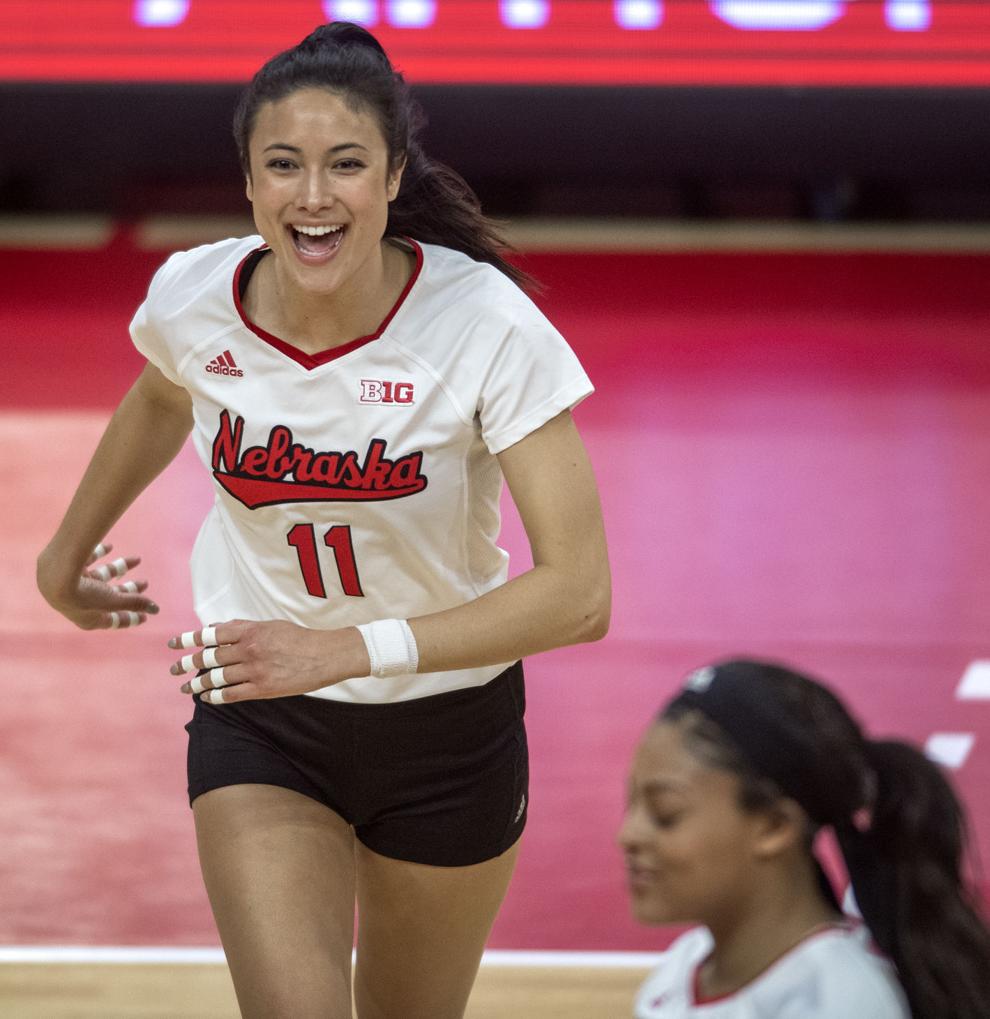 Nebraska vs. Maryland, 2.5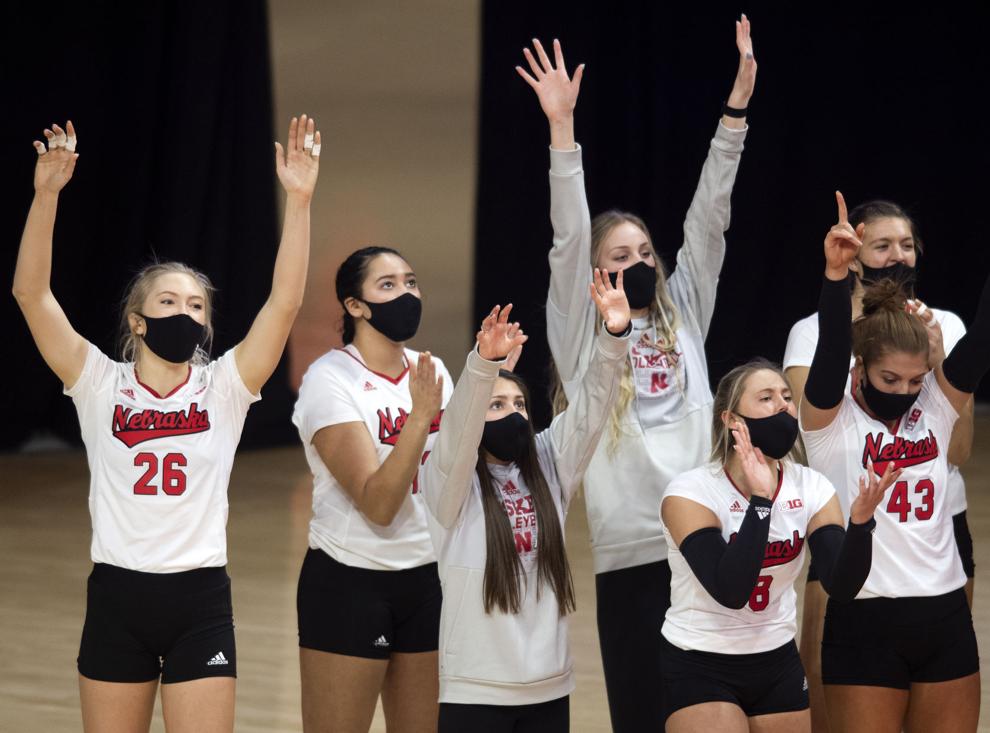 Nebraska vs Wisconsin 1.31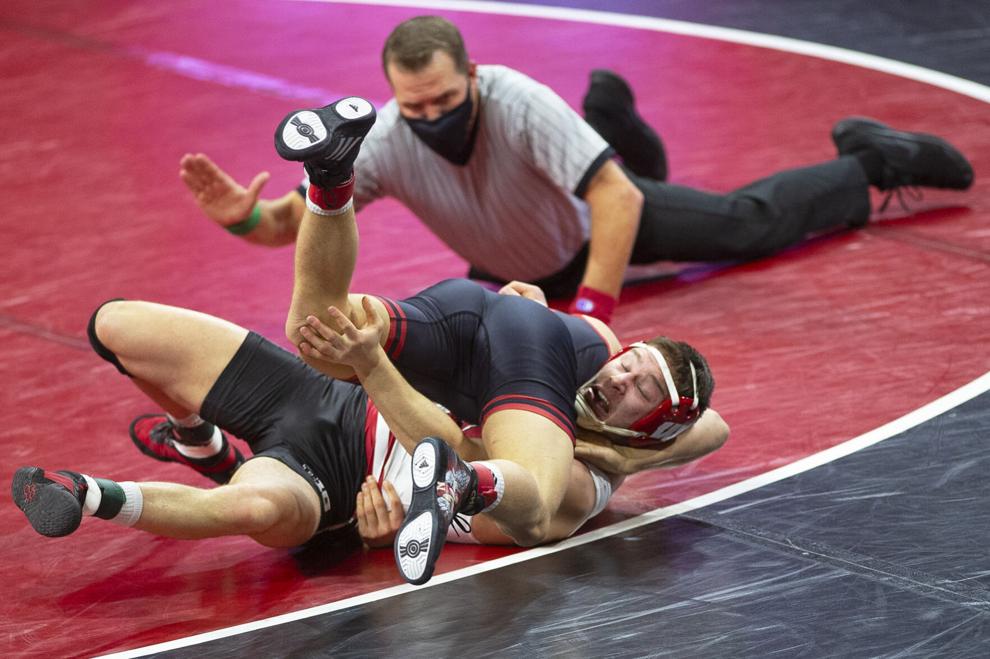 Nebraska vs Wisconsin 1.31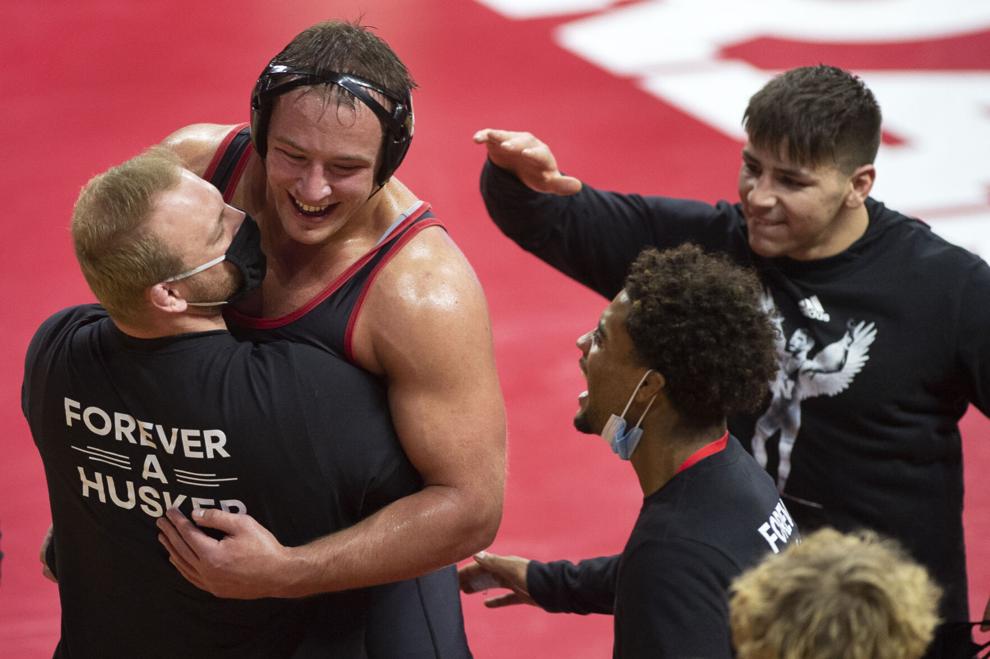 Northwestern vs. Nebraska 1.23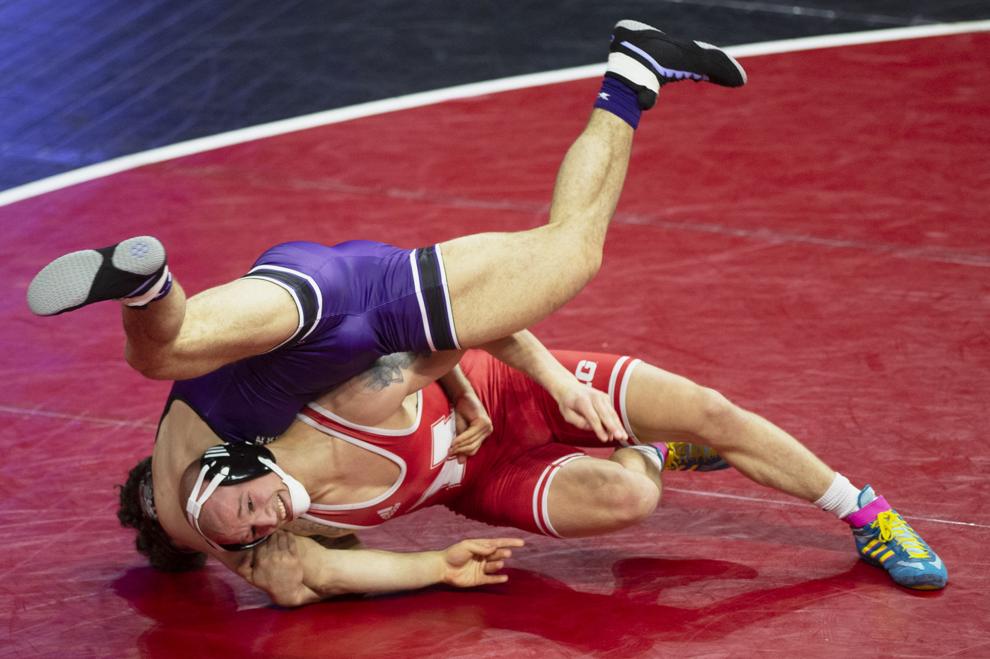 Northwestern vs. Nebraska 1.23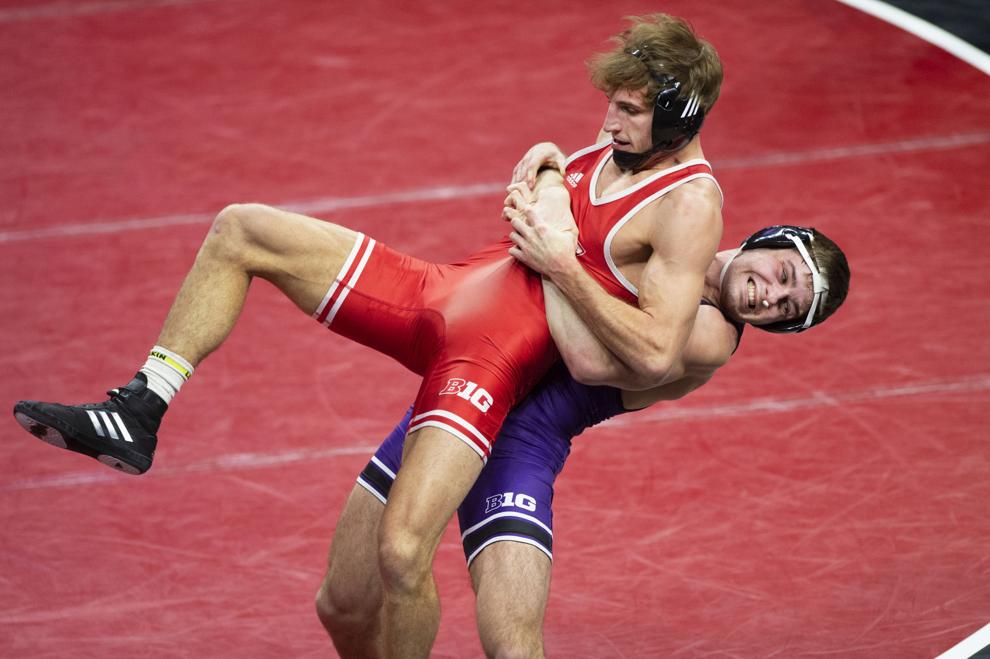 Ohio State vs. Nebraska, 1.16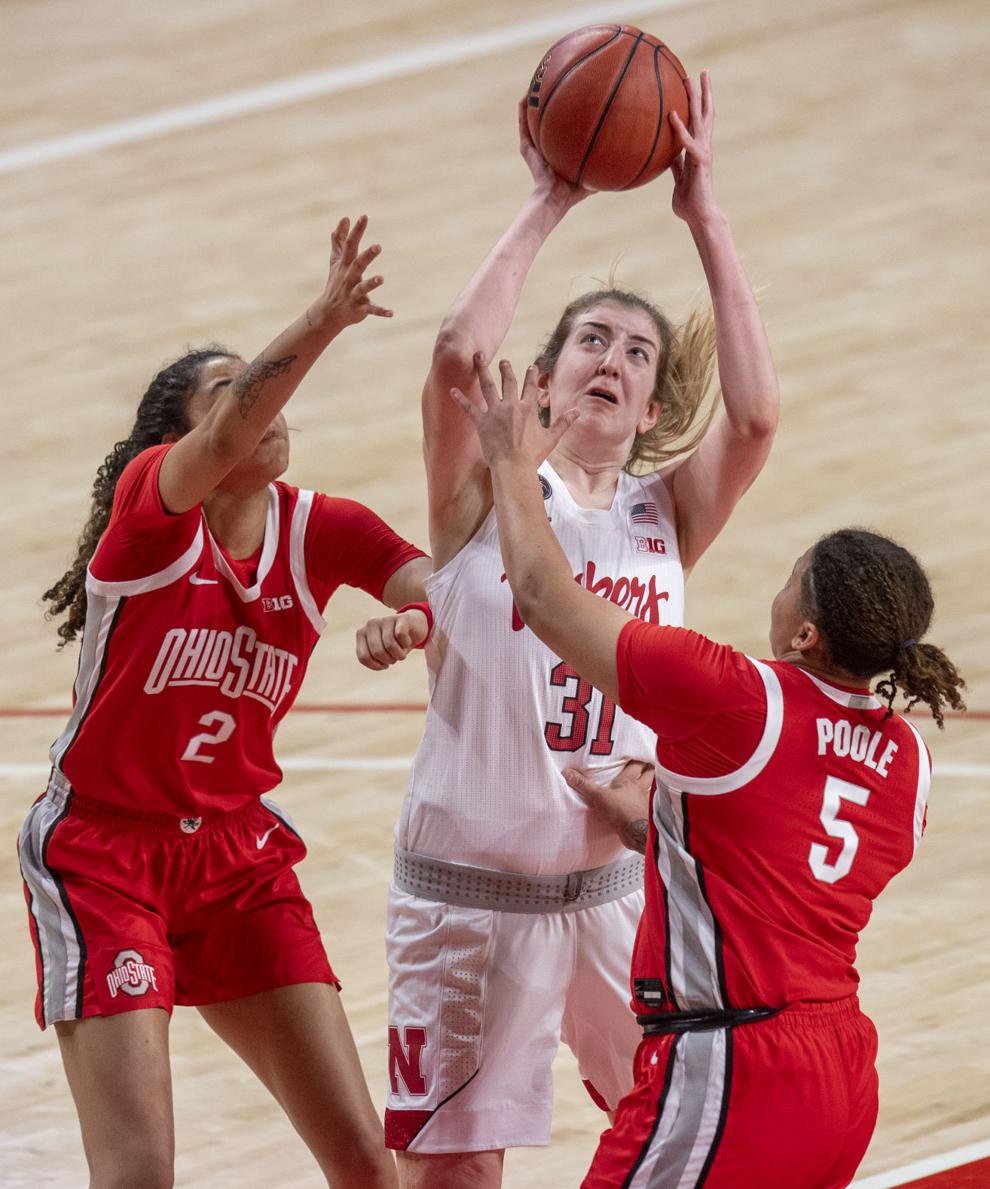 Ohio State vs. Nebraska, 1.16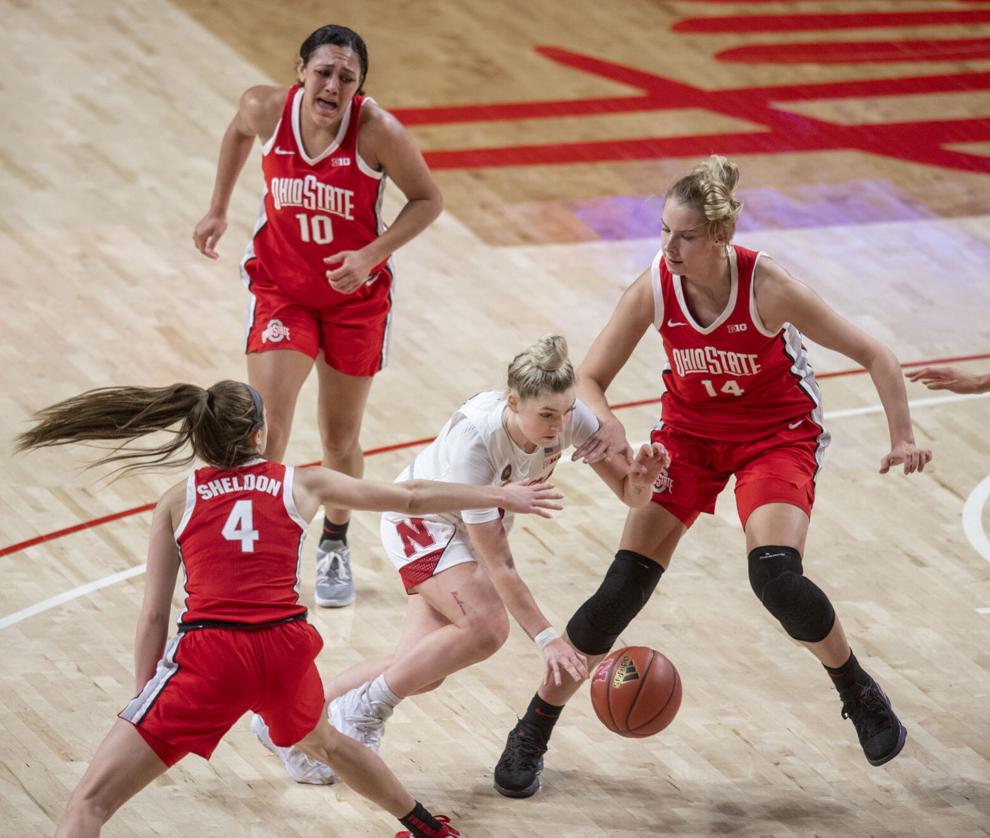 Minnesota vs. Nebraska, 1.8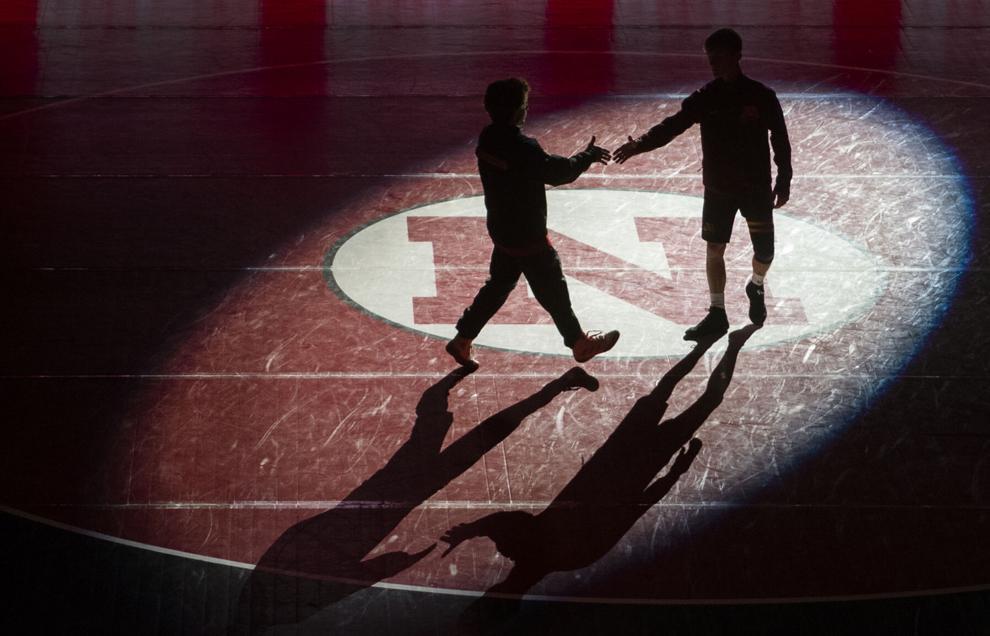 Michigan State vs. Nebraska, 1.2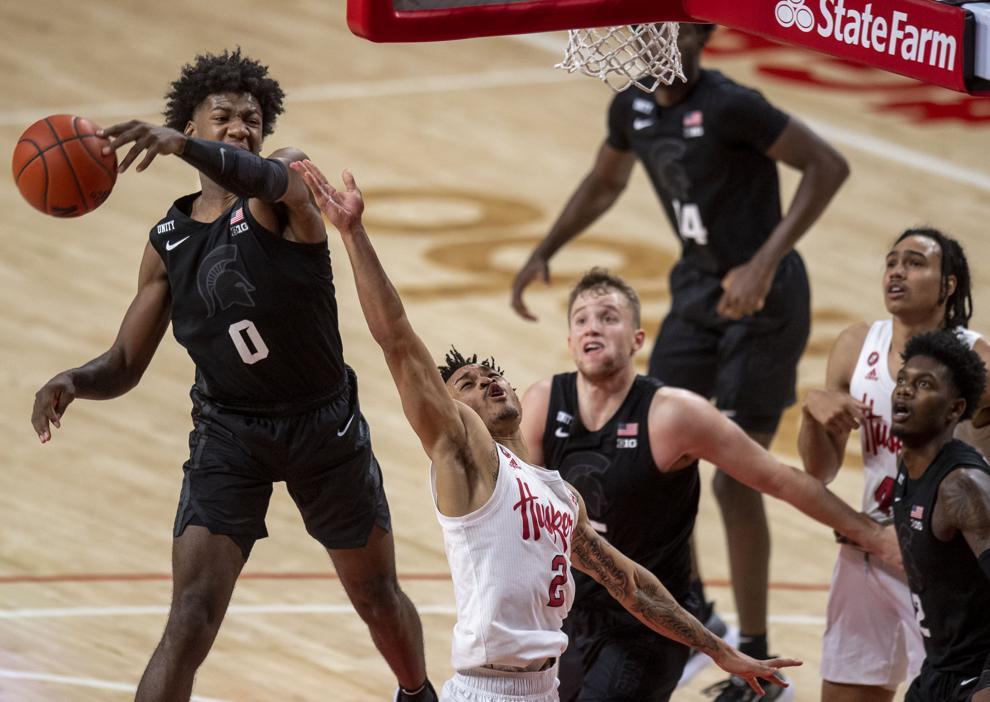 Michigan State vs. Nebraska, 1.2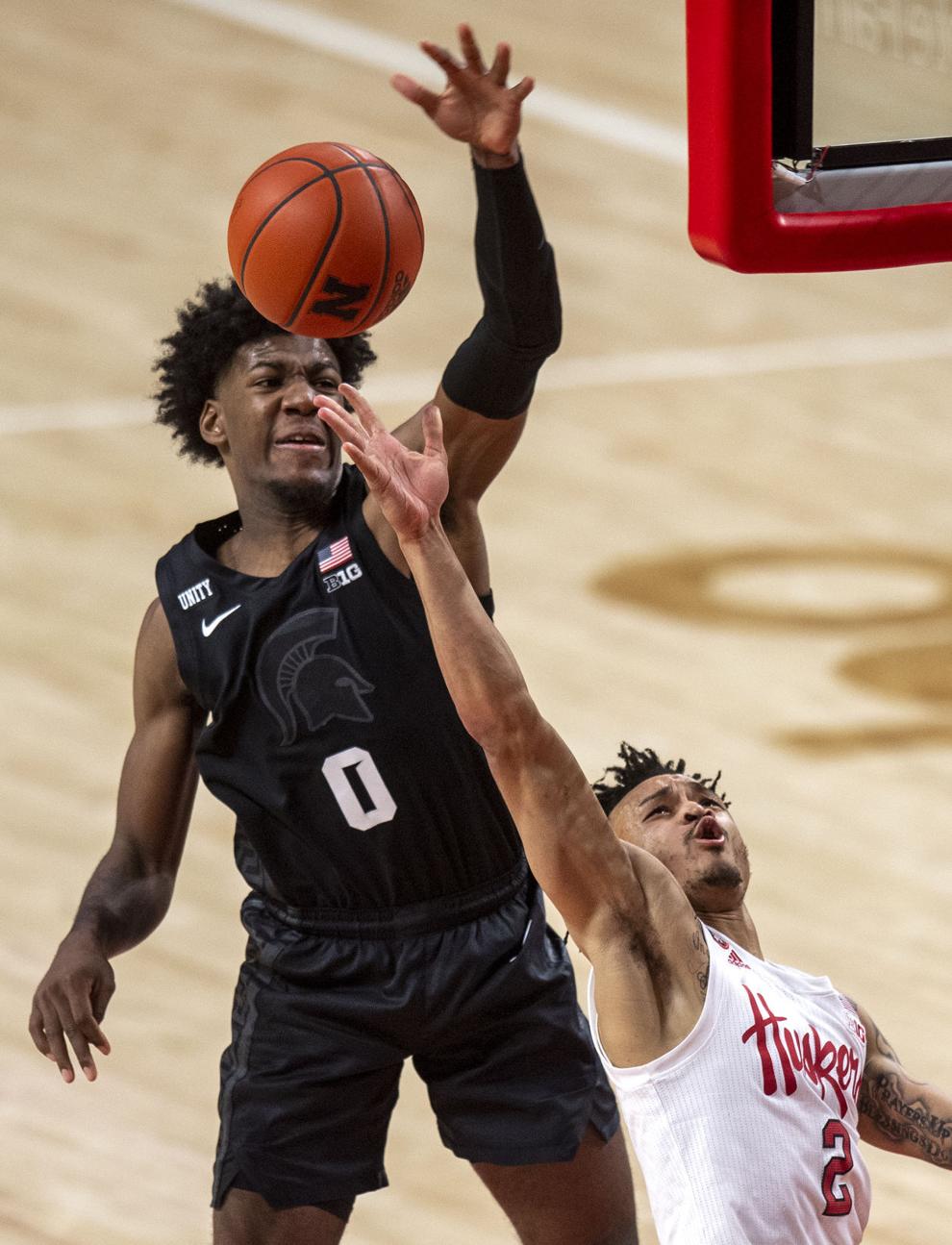 Northwestern vs. Nebraska, 12.31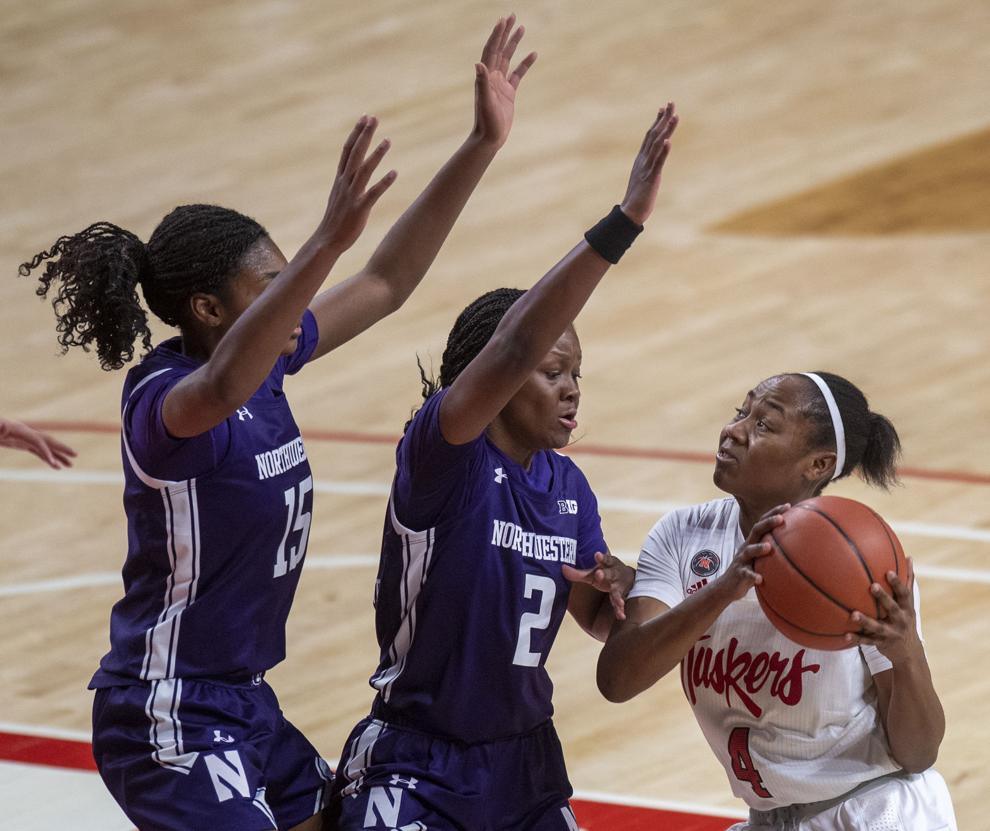 Northwestern vs. Nebraska, 12.31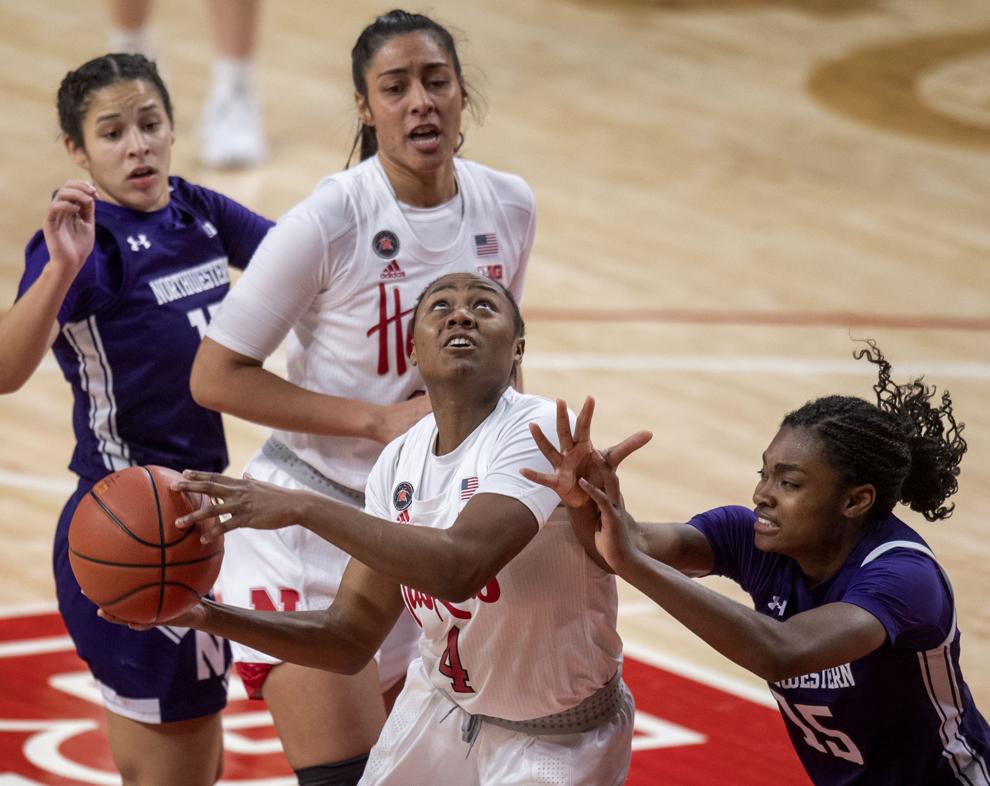 Northwestern vs. Nebraska, 12.31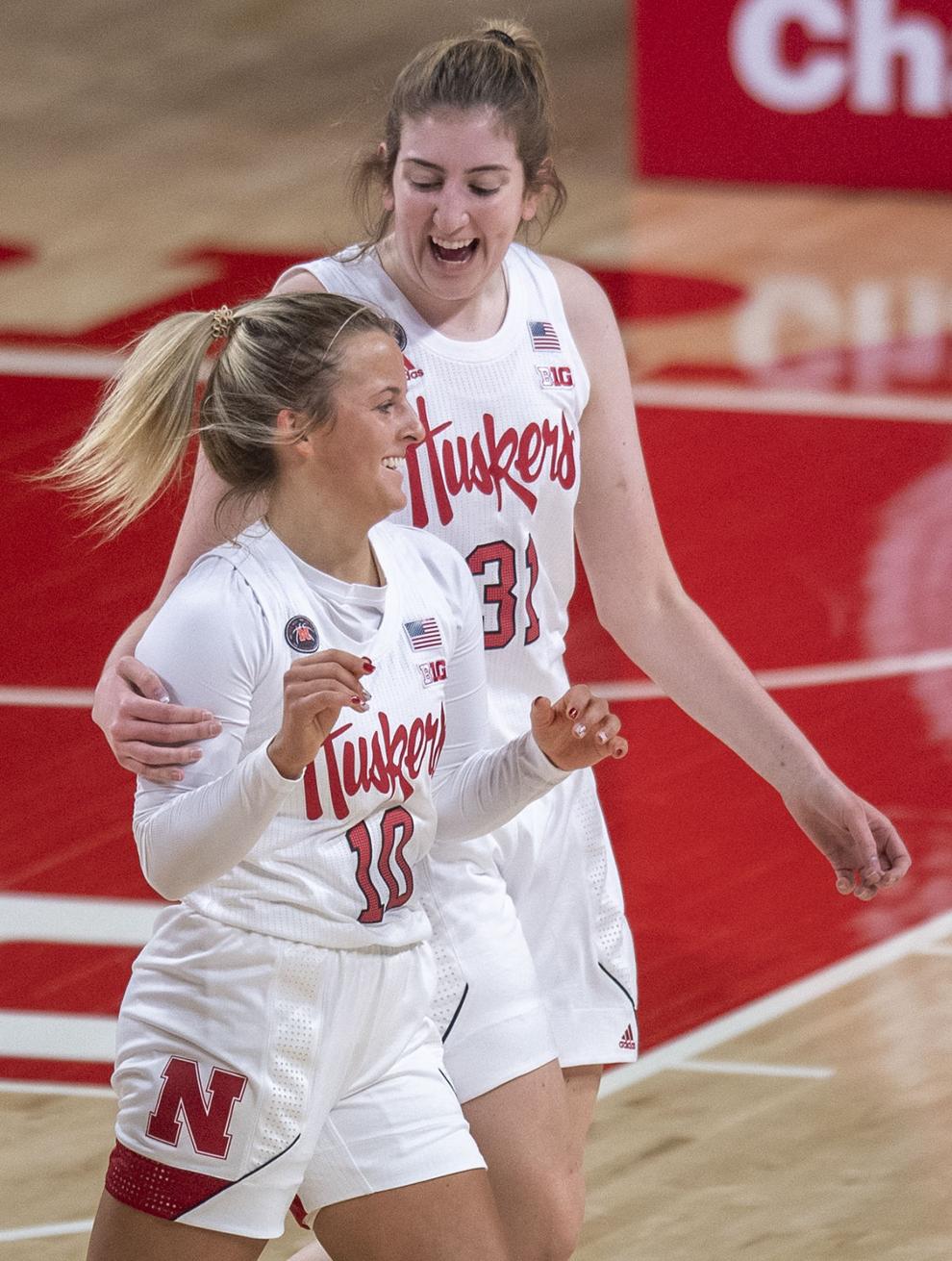 Doane vs. Nebraska, 12.17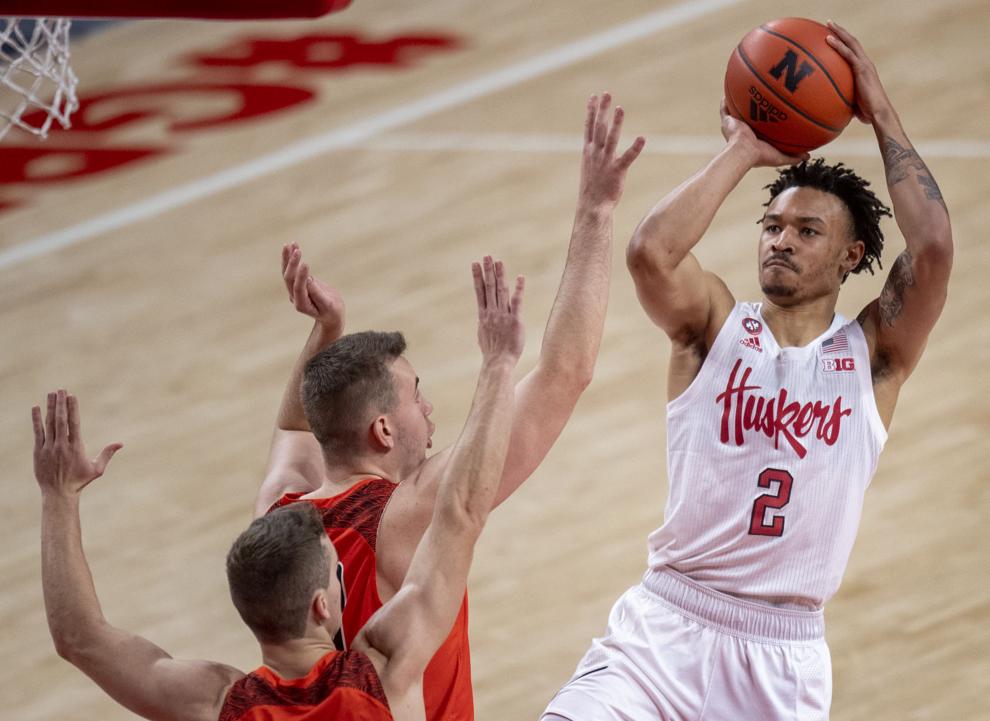 Doane vs. Nebraska, 12.17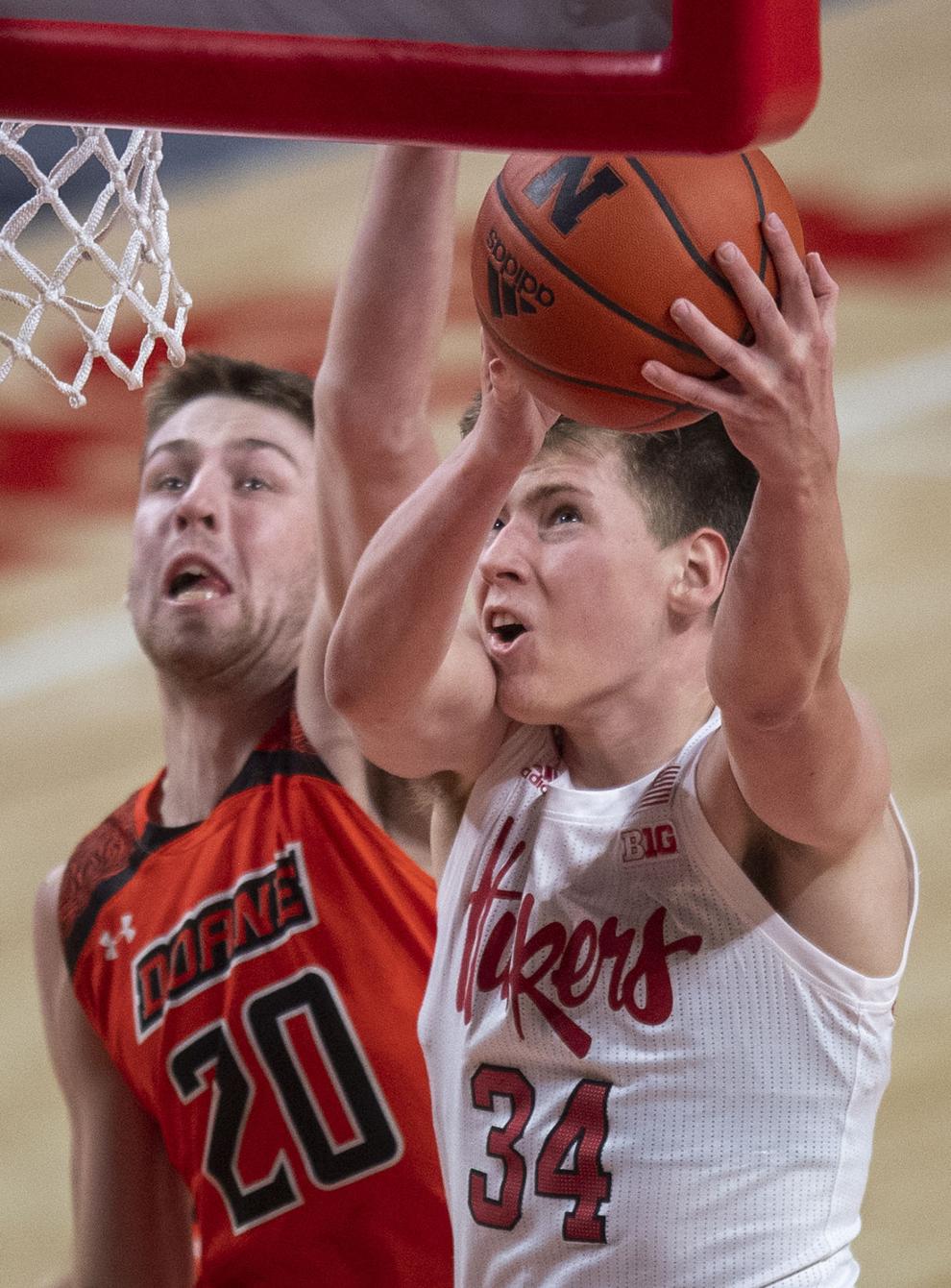 Doane vs. Nebraska, 12.17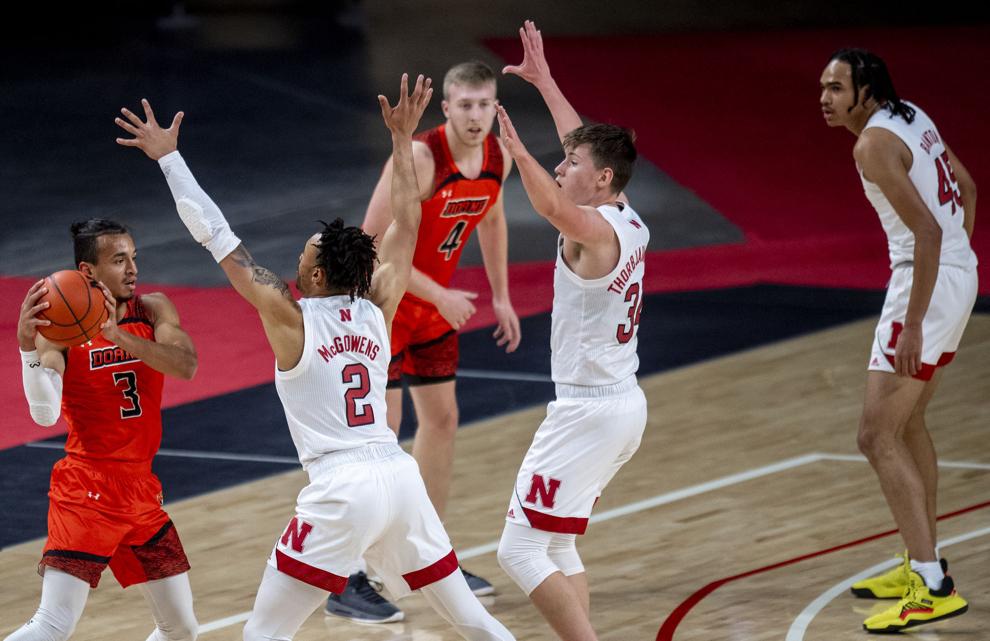 Doane vs. Nebraska, 12.17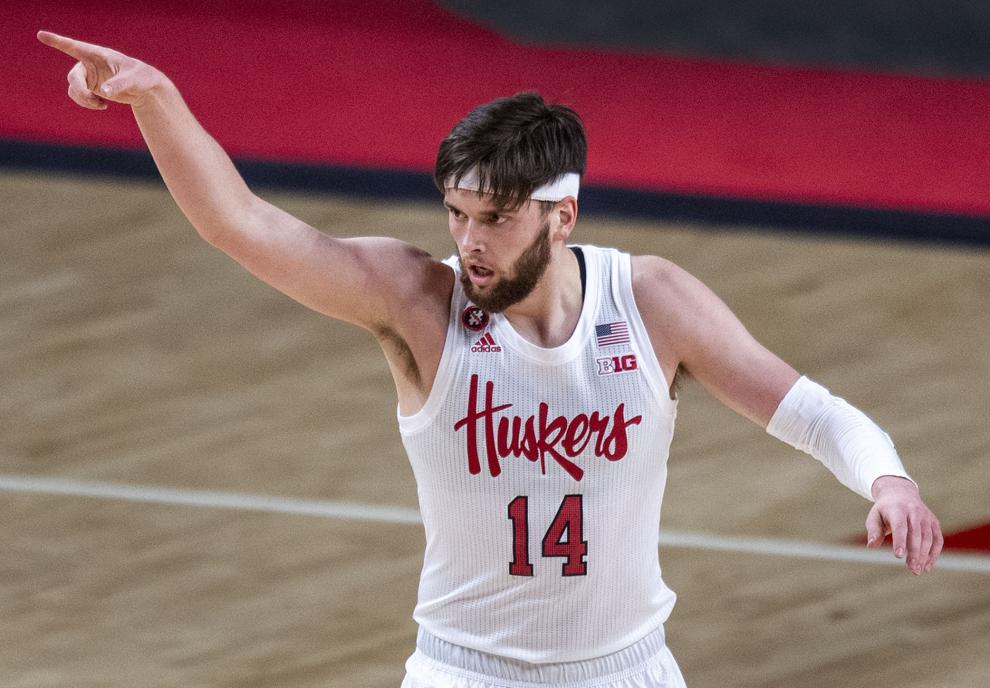 Indiana vs. Nebraska, 1.10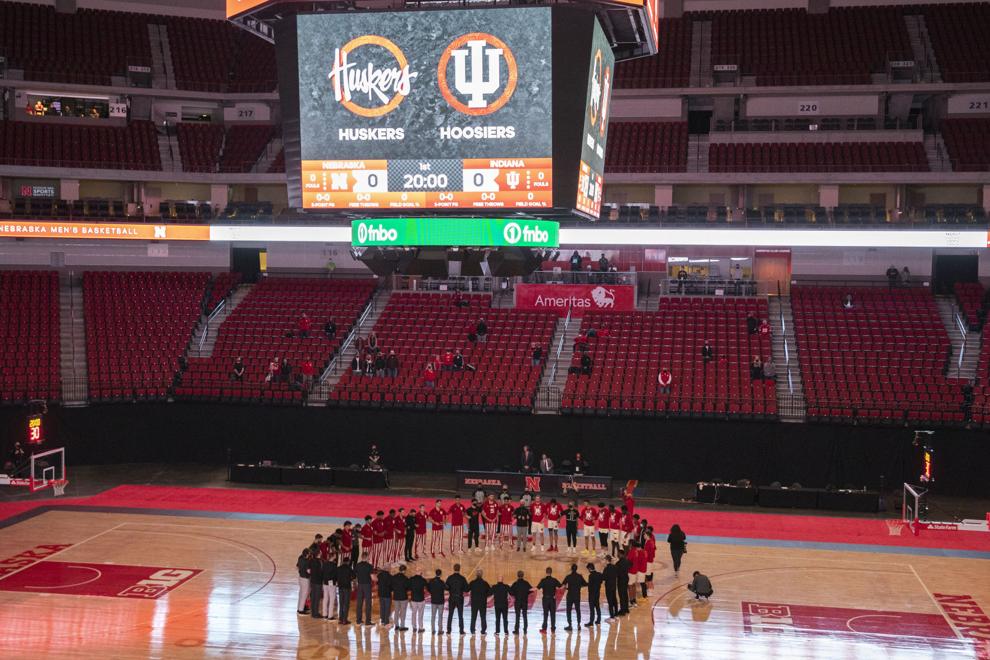 Indiana vs. Nebraska, 1.10
Indiana vs. Nebraska, 1.10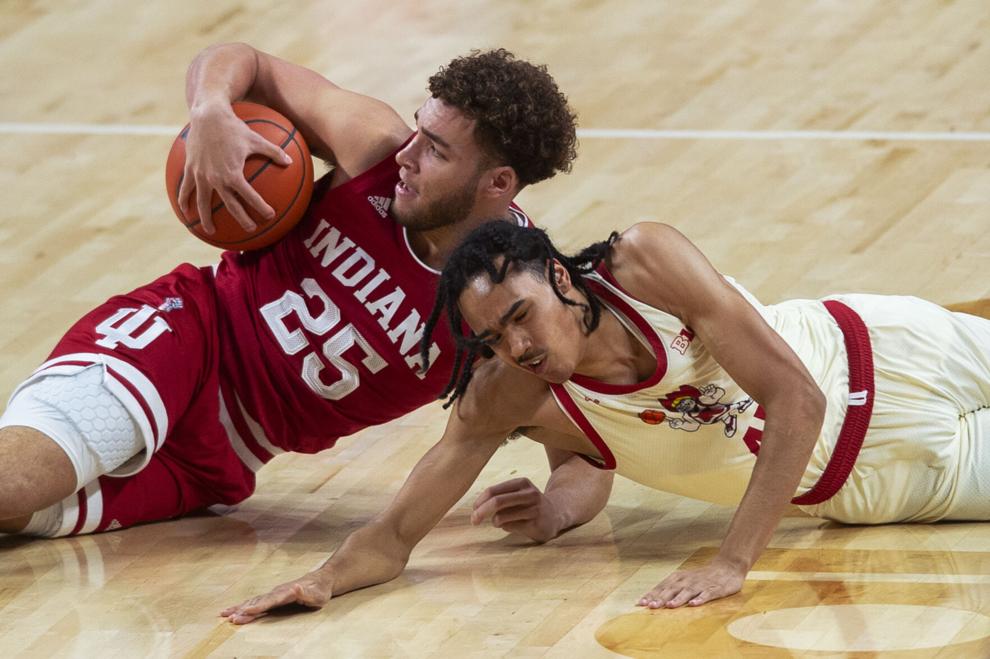 Indiana vs. Nebraska, 1.10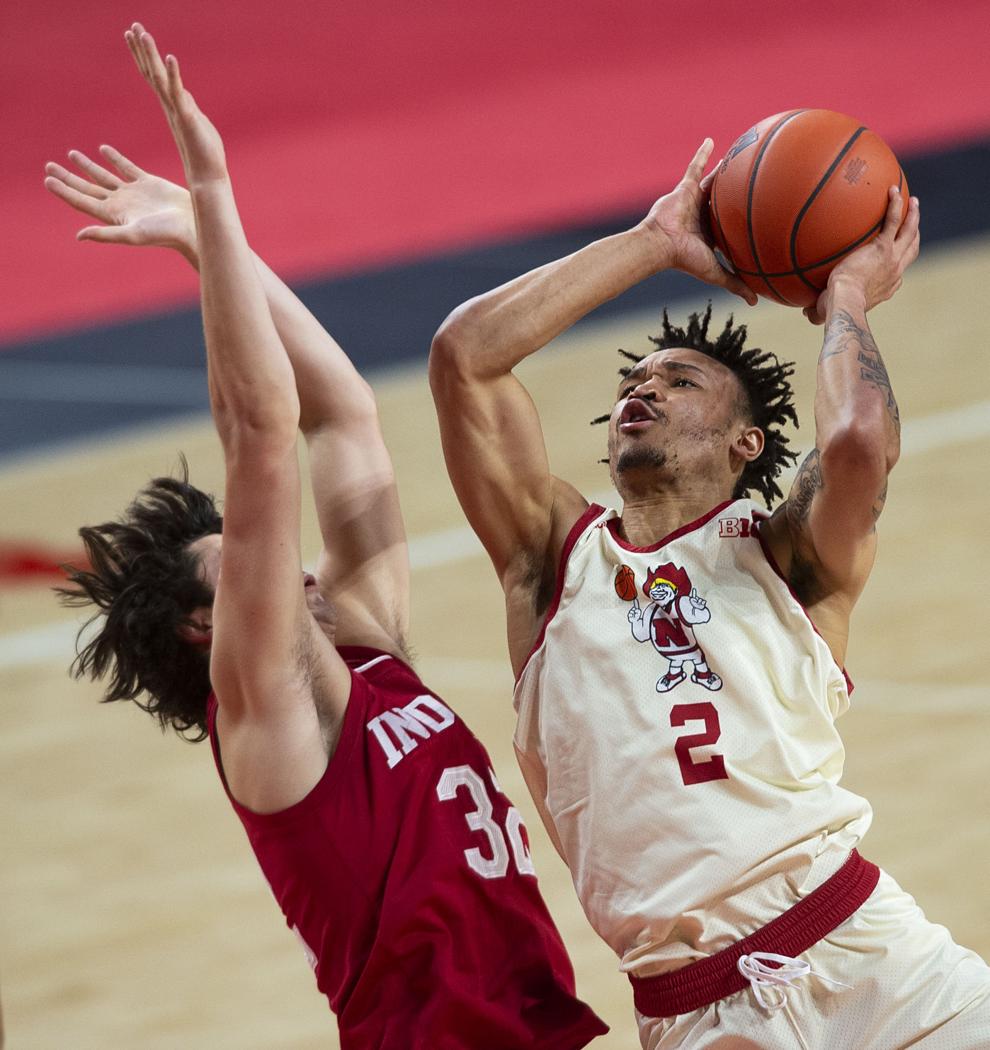 Rutgers vs. Nebraska, 1.3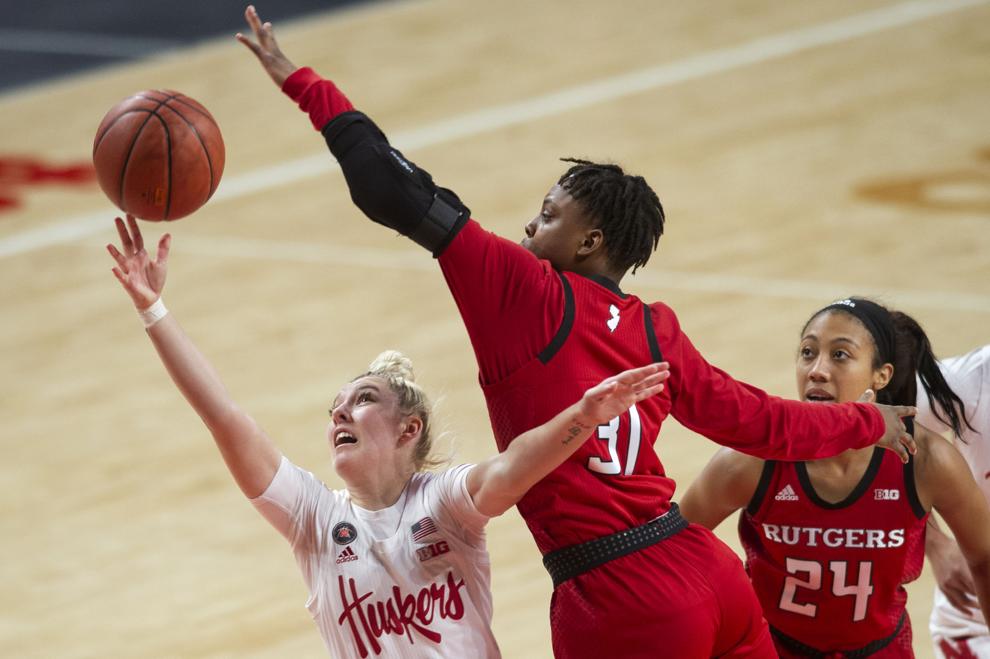 Rutgers vs. Nebraska, 1.3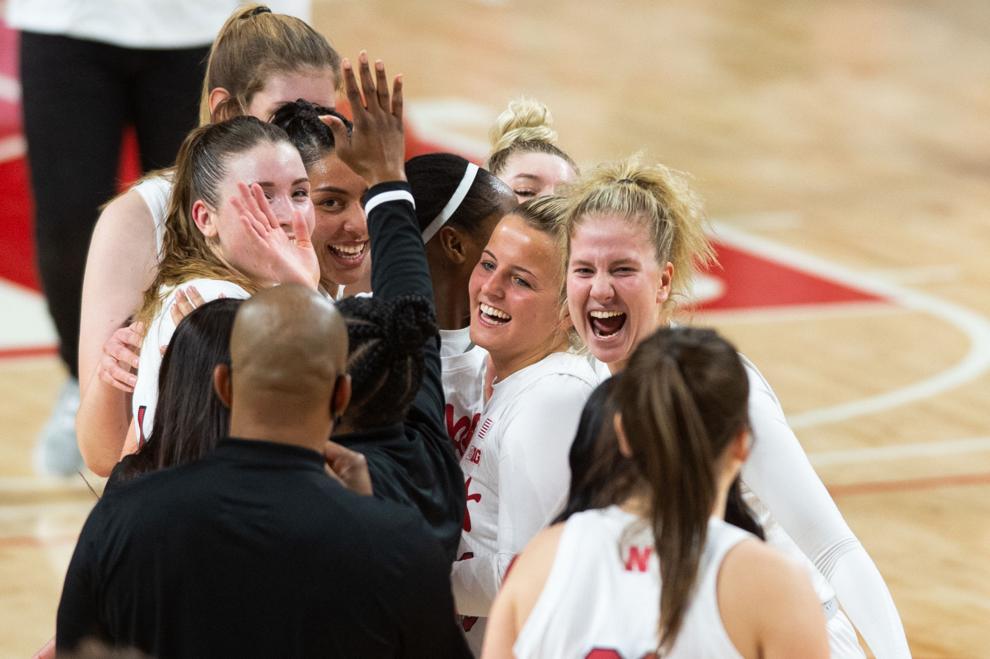 Rutgers vs. Nebraska, 1.3
Nebraska vs. Minnesota, 1.19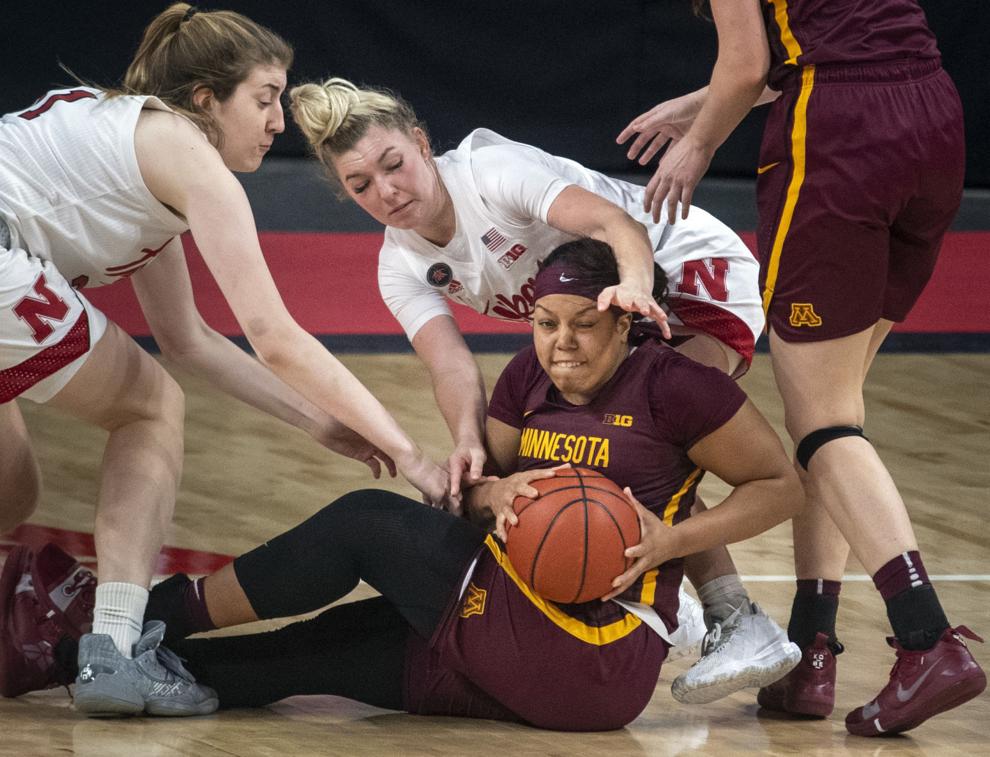 Nebraska vs. Minnesota, 1.19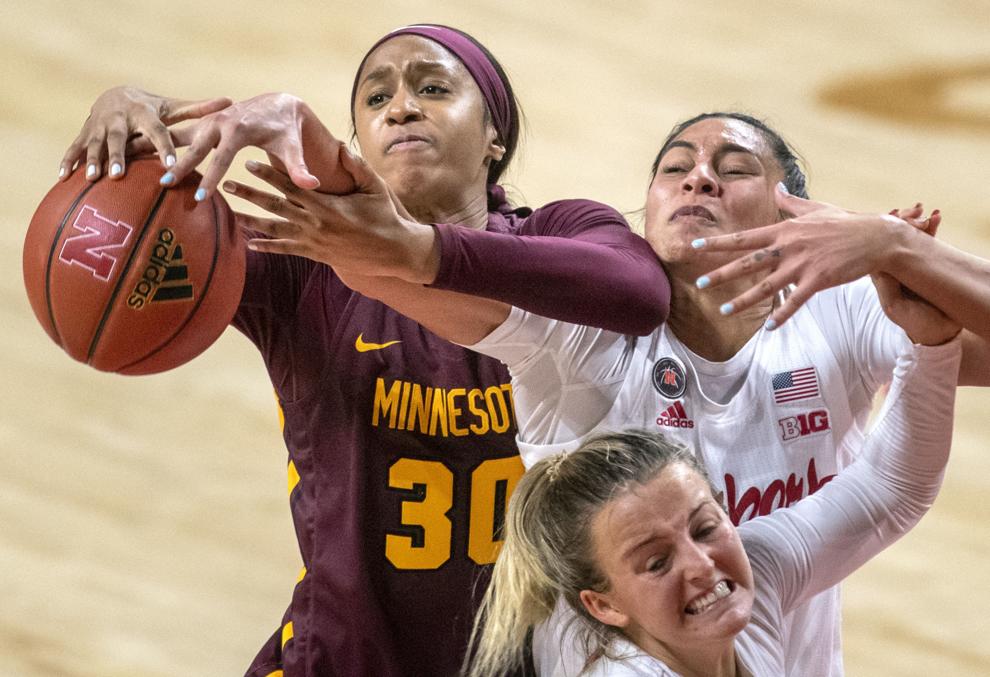 Nebraska vs. Minnesota, 1.19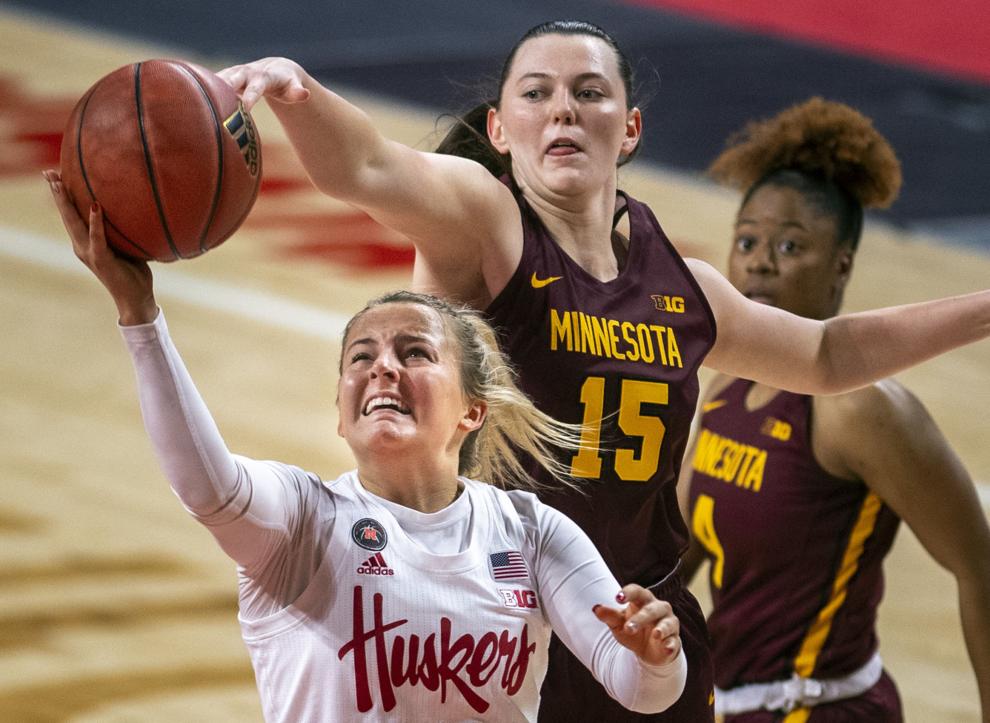 Nebraska vs. Minnesota, 1.19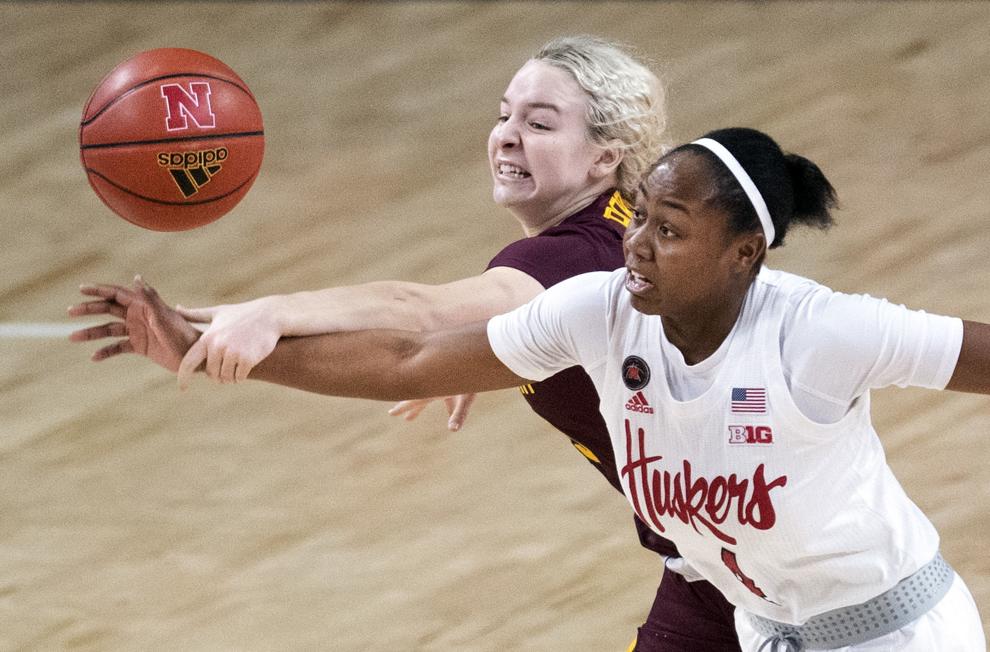 Doane vs. Nebraska, 12.17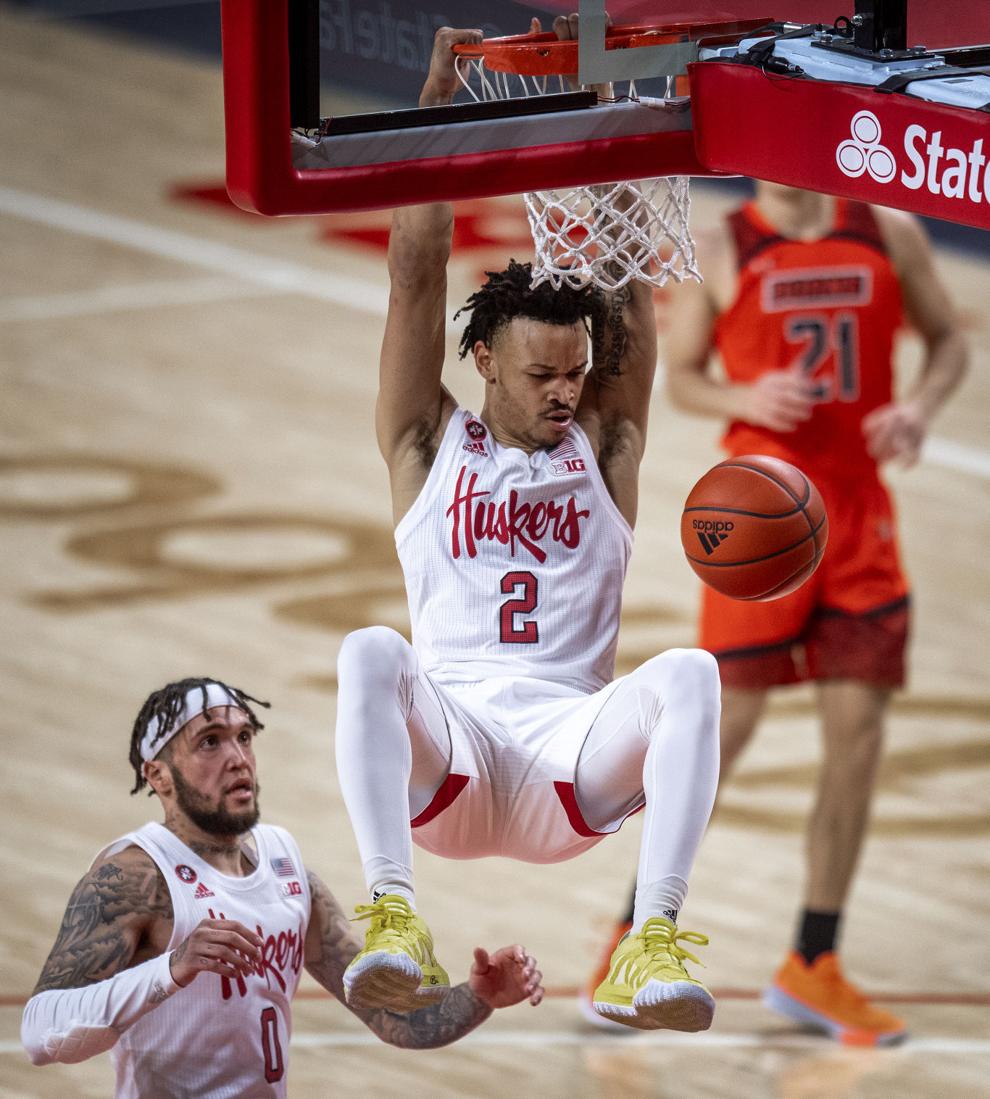 Nebraska vs. Creighton, 12.14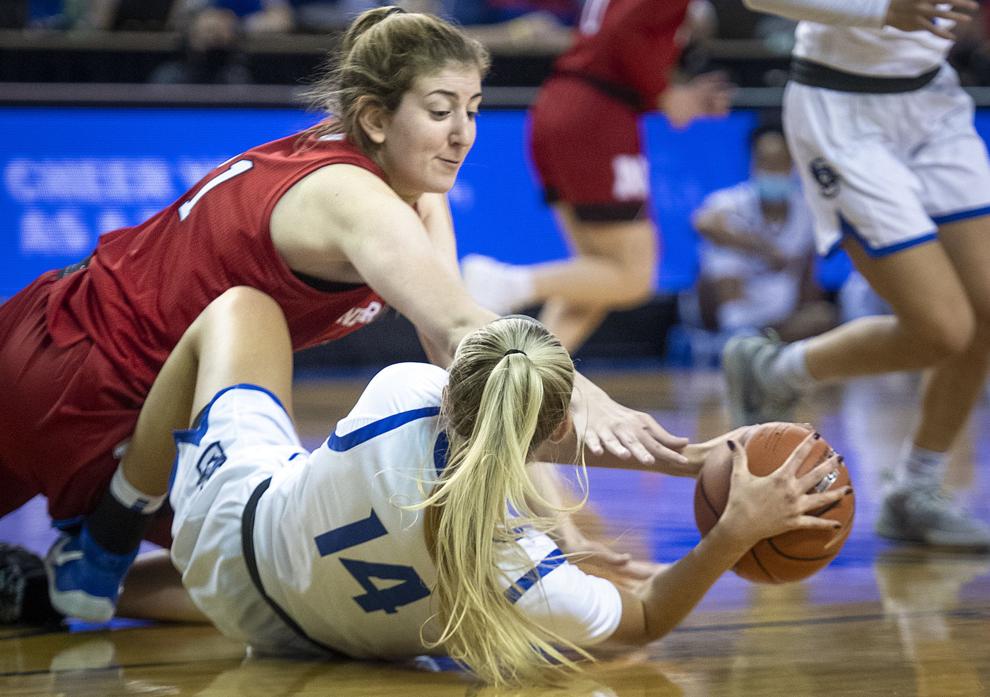 Nebraska vs. Creighton, 12.14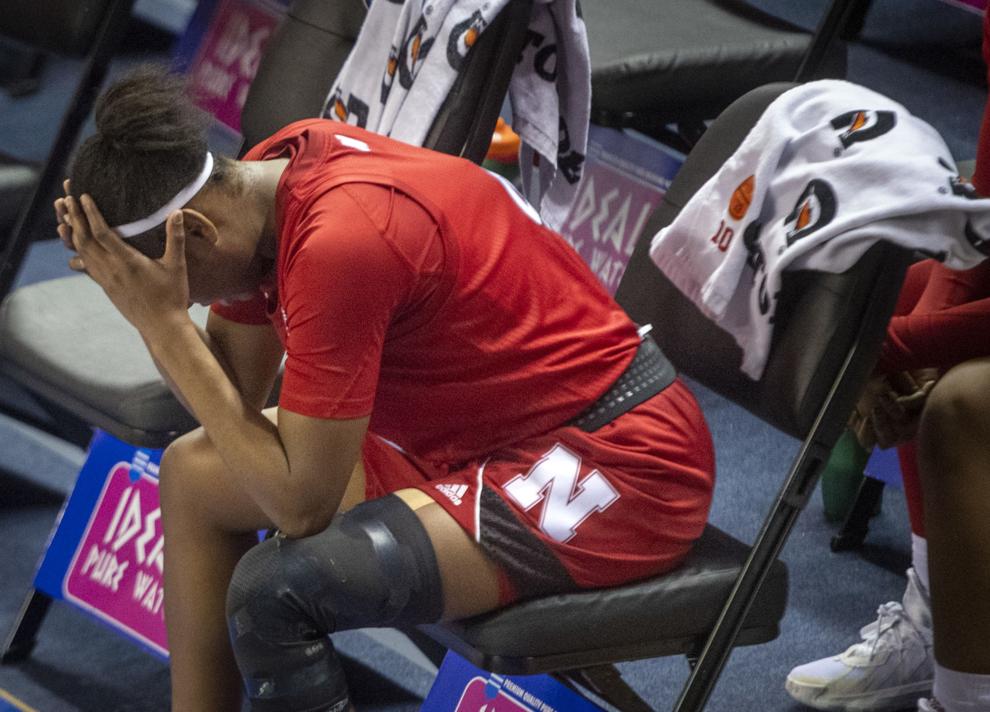 Nebraska vs. Nevada, 11.26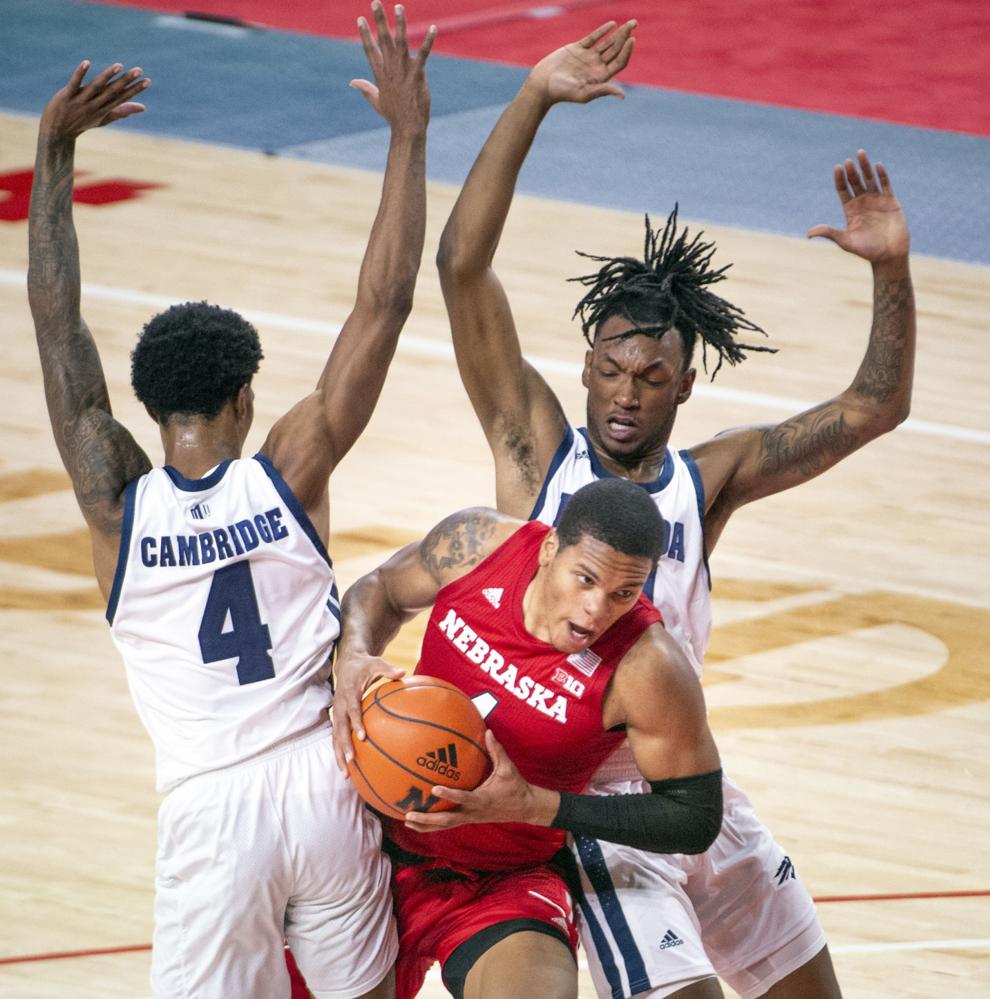 Nebraska vs. Nevada, 11.26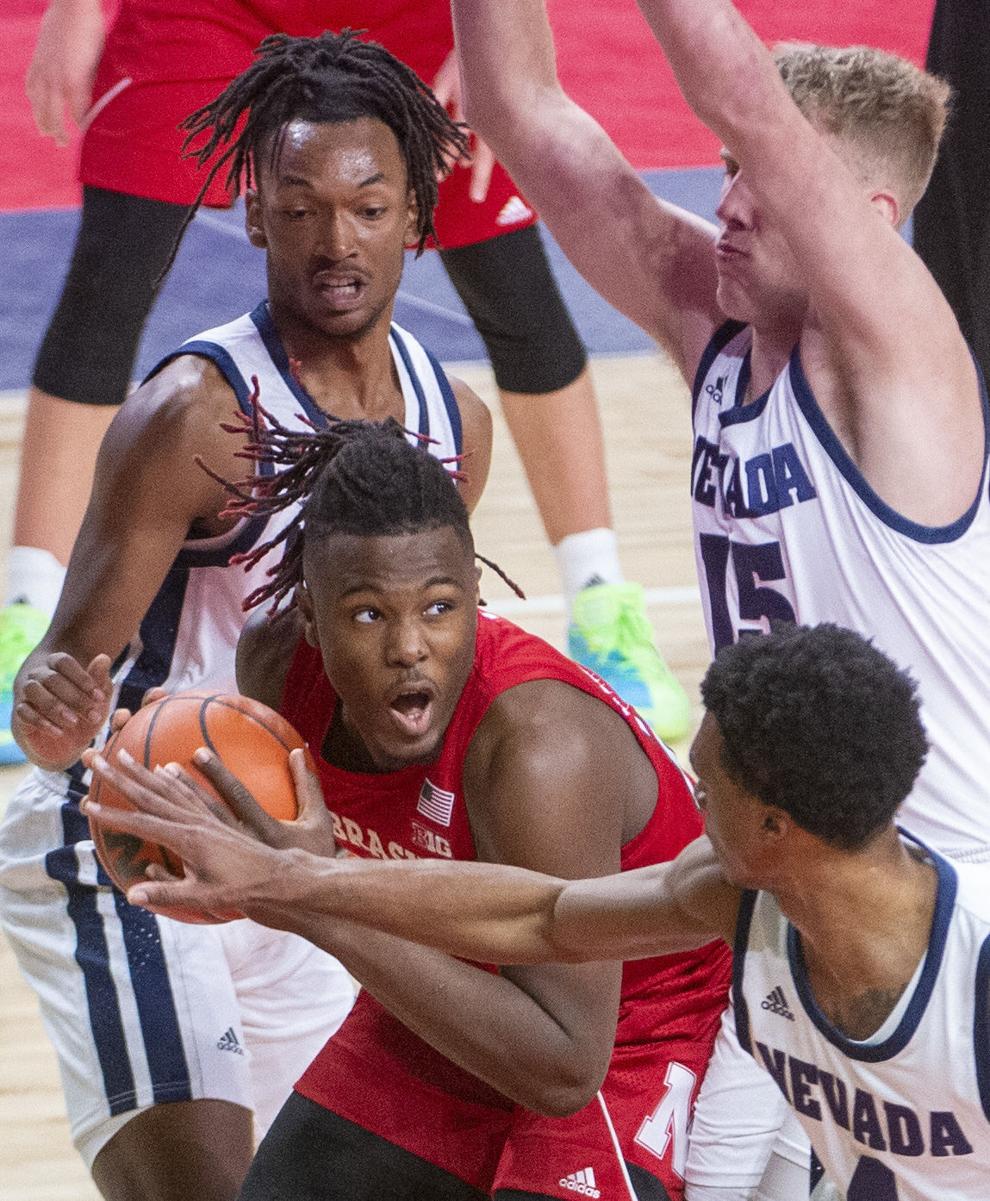 Nebraska vs. Nevada, 11.26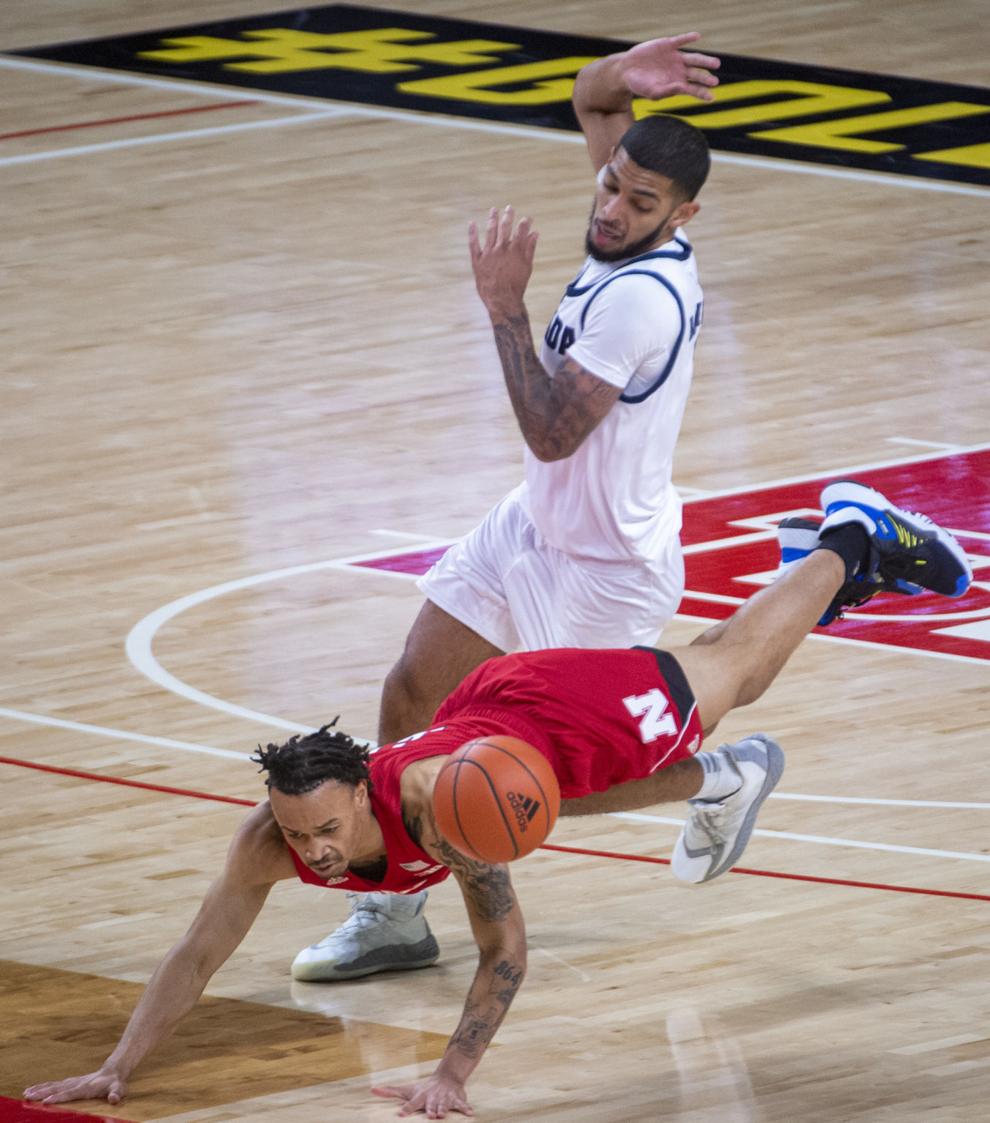 Michigan vs. Nebraska, 12.25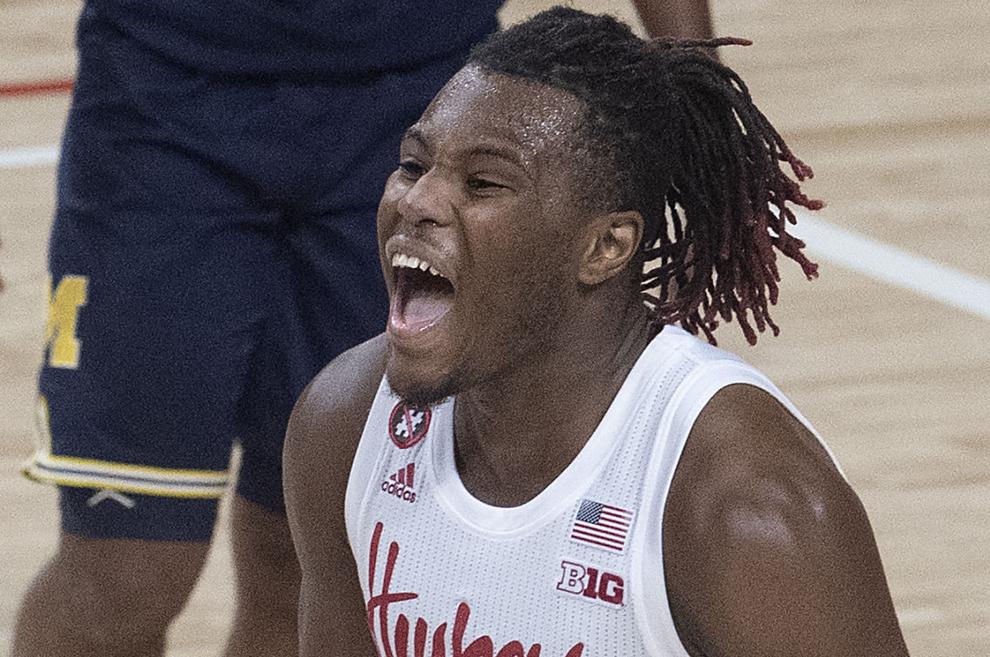 Michigan vs. Nebraska, 12.25