When you're trying to make it playing for the United States women's volleyball team, the highly selective team that picks just 12 players for the Olympics every four years, you feel like every day can make a difference.
That's how Justine Wong-Orantes, the former first-team All-America libero for Nebraska, felt. So when she was done with school in Lincoln in May 2017 she thought she needed to quickly get to work at her new job as a professional volleyball player.
So she left Lincoln on a Saturday, drove halfway across the country to Anaheim, California, and showed up at the U.S. practice on Monday morning.
Wong-Orantes had already missed the first week of practice. U.S. coach Karch Kiraly told Wong-Orantes to take her time, but she showed up right away.
"I just felt like I was so behind in that first week I just wanted to get there and get started," Wong-Orantes said.
She played her final season at Nebraska in 2016, and has quickly made a move up in the Team USA system. While this is her second full year playing with the national team, this week in Lincoln during the FIVB Volleyball Nations League tournament is her first time making the roster when the United States has its best players on the roster.
Wong-Orantes has been the starter for each of the Americans' first two matches of the tournament, and is doing so at the position that Kiraly says may be the most competitive for the national team right now.
The second night of the tournament provided some excitement for the home fans, but ended as a letdown after 12th-ranked Turkey beat the second-ranked Americans in five sets, 28-26, 25-19, 20-25, 24-26, 16-14.
USA volleyball vs. Turkey, 5/16/18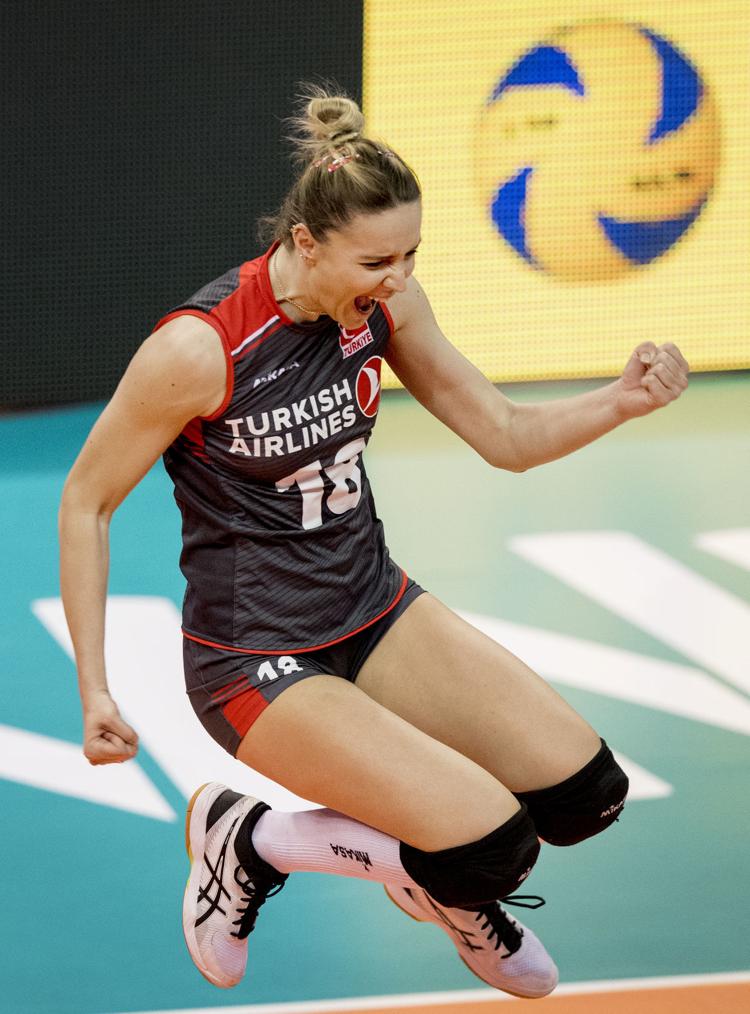 USA volleyball vs. Turkey, 5/16/18
USA volleyball vs. Turkey, 5/16/18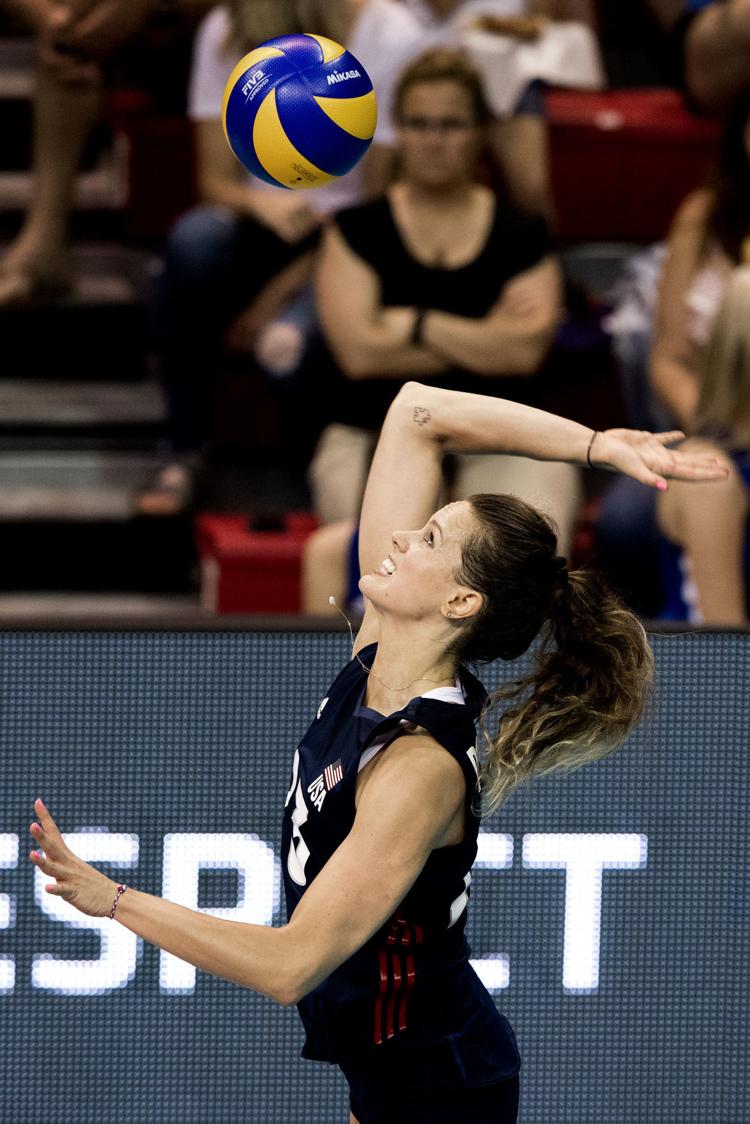 USA volleyball vs. Turkey, 5/16/18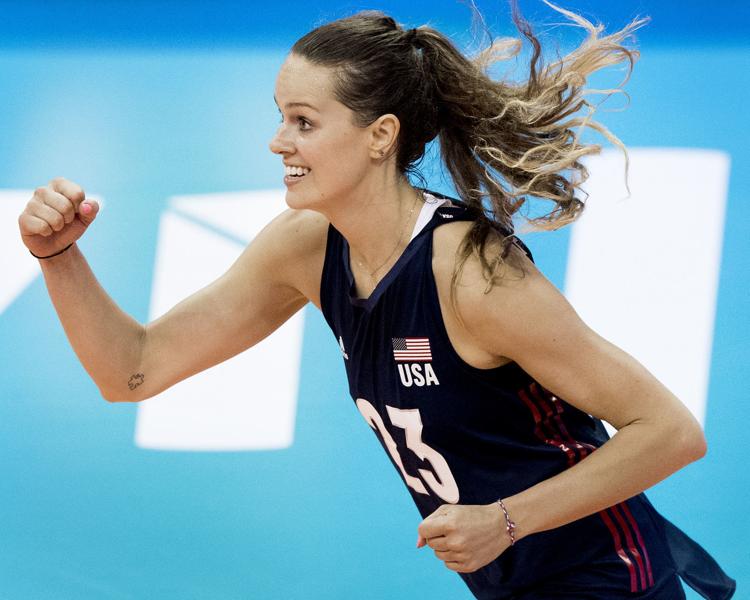 USA volleyball vs. Turkey, 5/16/18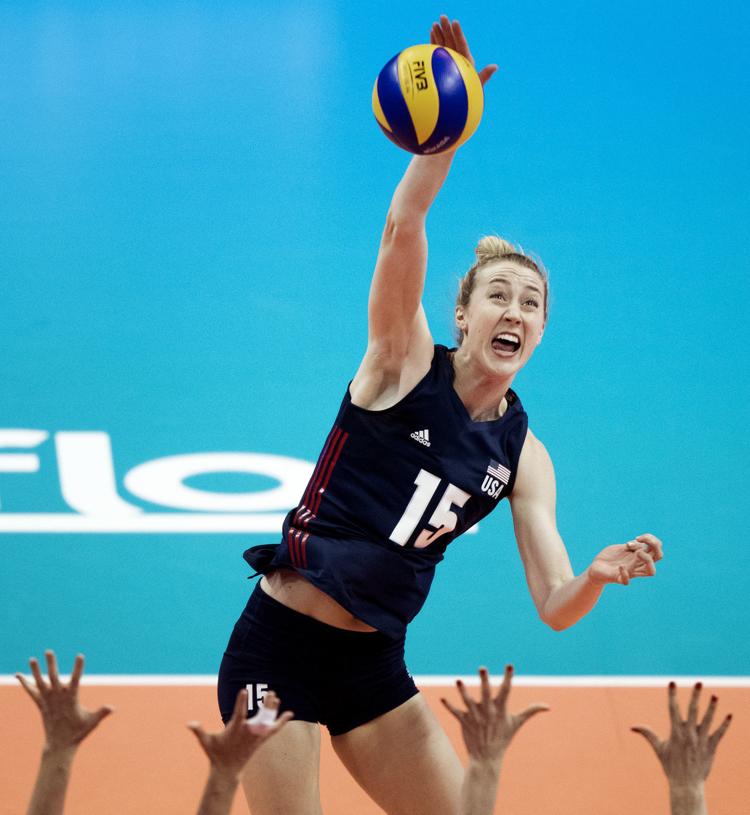 USA volleyball vs. Turkey, 5/16/18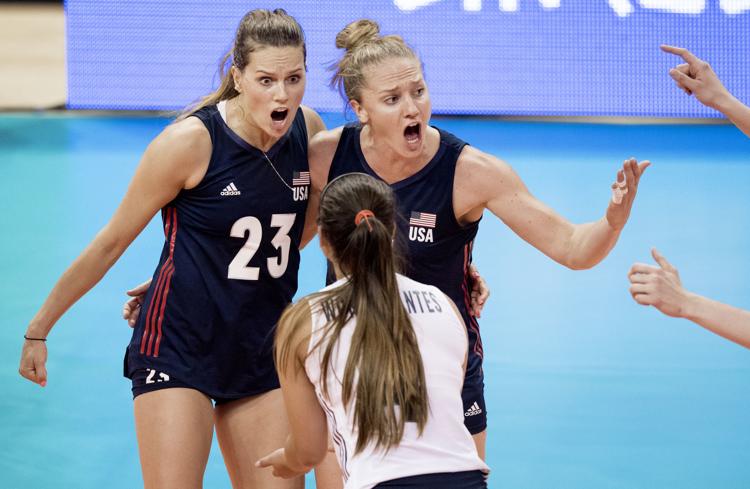 USA volleyball vs. Turkey, 5/16/18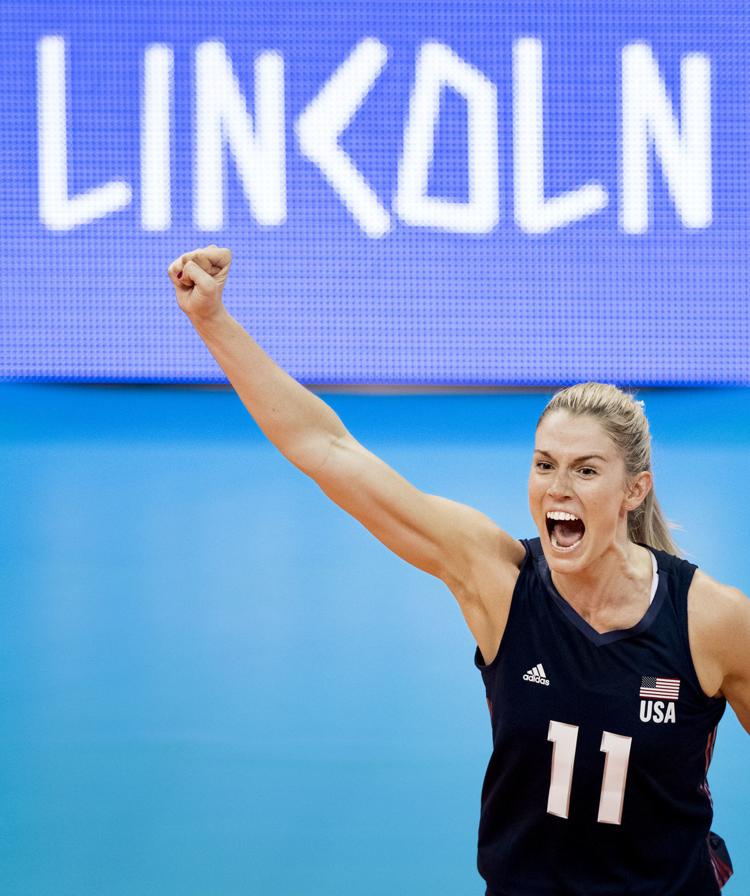 USA volleyball vs. Turkey, 5/16/18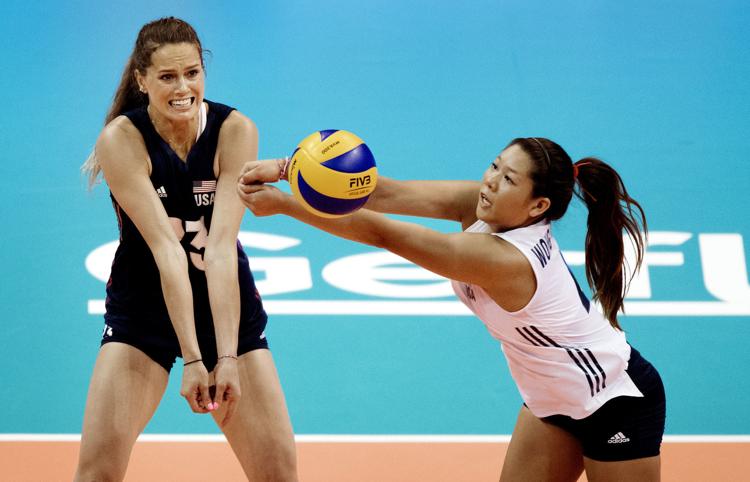 USA volleyball vs. Turkey, 5/16/18
USA volleyball vs. Turkey, 5/16/18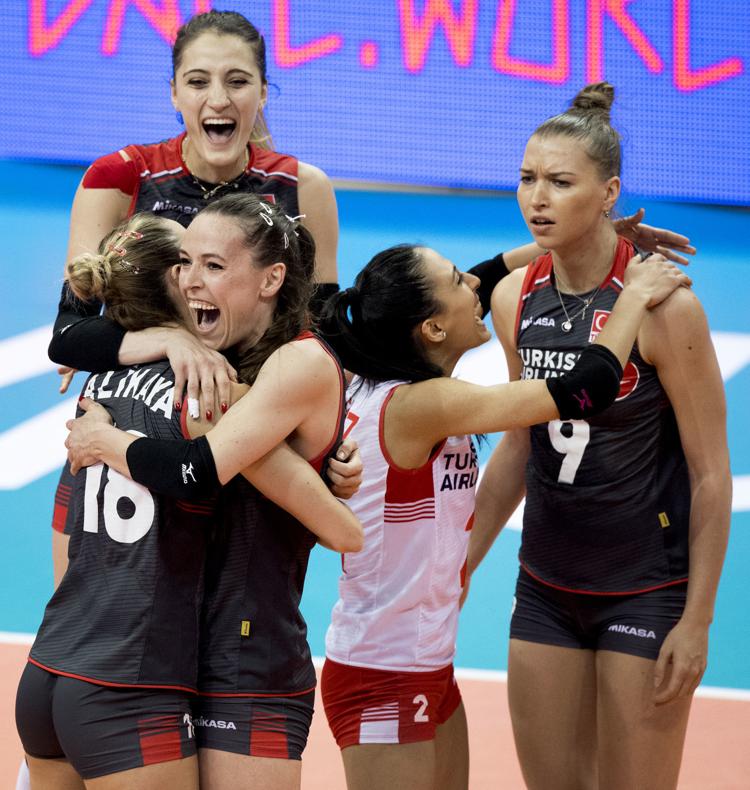 USA volleyball vs. Turkey, 5/16/18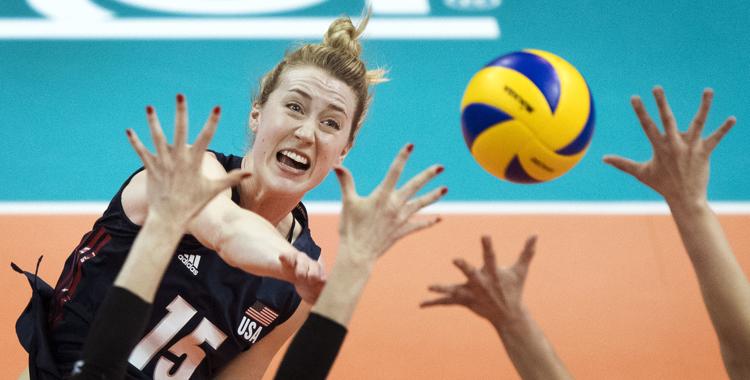 USA volleyball vs. Turkey, 5/16/18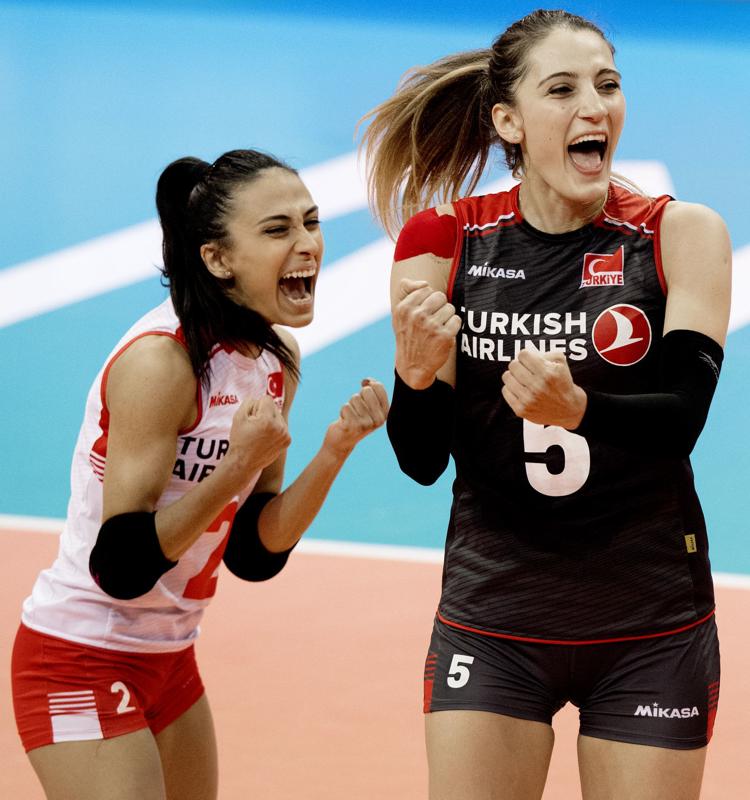 USA volleyball vs. Turkey, 5/16/18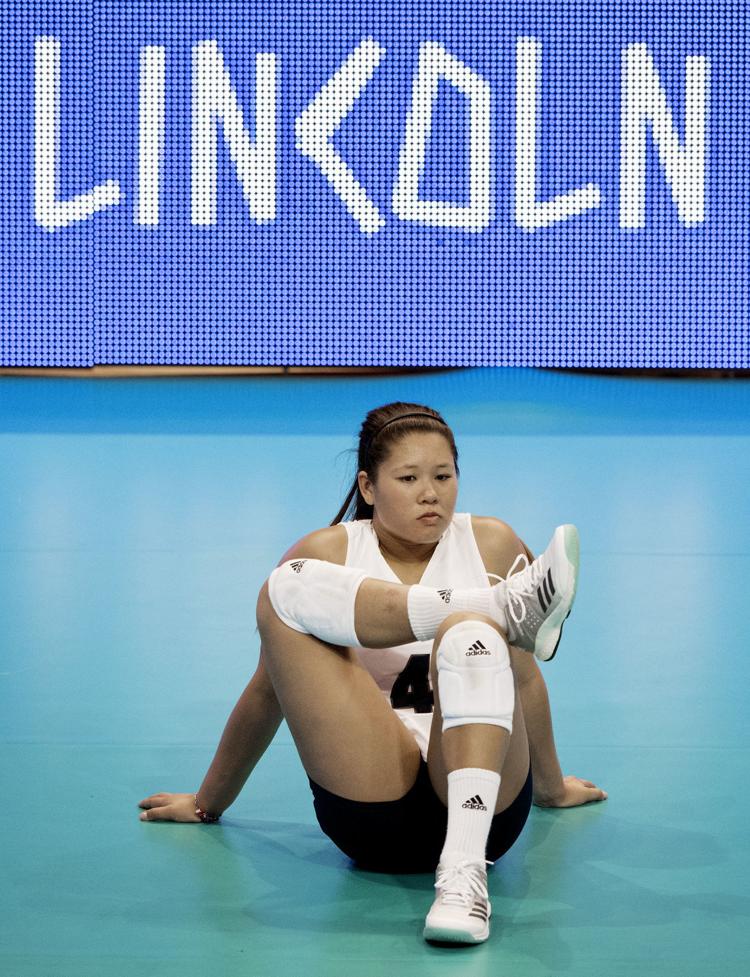 You have free articles remaining.
Wong-Orantes actually got an early taste of playing for Team USA during the summer before her senior year of college.
The Pan American Cup is one of the tournaments the national team plays in each summer. The United States usually fills its roster with players new to the U.S. program or who are still in college, and Wong-Orantes was chosen. That was a good start to USA volleyball.
"It was cool to be in the USA gym," Wong-Orantes said. "At that time they were getting ready for Rio (the Olympics), so we were practicing at the same time, but on different courts. It was fun to see them, and see what a practice was like with USA."
That also motivated her to want to continue on with the national team after college.
During the 2017 season Wong-Orantes played in the Pan American Cup again, but also made the roster for the more prestigious FIVB World Grand Prix and the FIVB World Grand Champions Cup.
"It was super-cool, and crazy, traveling all over the world," Wong-Orantes said. "We went to China and Japan for Nebraska, but nowhere near the experiences, and playing against Olympians, and with some Olympians, which is awesome. We got to travel the world and play volleyball at a high level."
Playing at Nebraska, where the expectations on the players are high, helped prepare her for the national team, Wong-Orantes said.
"But of course the competition is just the highest you can play at, so that took some time to get used to, and the speed of our offense took some time to get used to, but I love it," Wong-Orantes said. "I'm playing with the best of the best, so it can't be better than that."
While most of the U.S. players play overseas during the fall and winter, Wong-Orantes stayed in California. It's more difficult for U.S.-born players at the libero position to get pro contracts. Teams save those roster spots for the point scorers.
The national team provides apartments for the players in Anaheim, and Wong-Orantes continued to train during the U.S. offseason. She was also a volunteer assistant coach with the Long Beach State women's team, where her youth coach is now head coach. She also did color commentary on TV for a Nebraska match last season.
In Anaheim she's only about 25 minutes from her family's home in Cypress, California, so can visit on the weekend. But Wong-Orantes also hopes she'll have a chance to play for a pro club.