Last month, during one of the biggest weeks of the year for both Kelsey Robinson and Jordan Larson, they competed against each other in a grueling best-of-five championship series, working hard to bring prestige to the clubs that allow them to make a career out of playing volleyball.
And when it was over the two former Nebraska standouts packed their bags, flew from Istanbul, Turkey, to California, and about one week later, were back on the same side of the net as teammates for the United States women's national volleyball team.
This week, Larson and Robinson are playing in Lincoln beginning on Tuesday in the FIVB Volleyball Nations League at Pinnacle Bank Arena.
That's just part of the double lives that the best volleyball players in the world live, most of it out of sight and mind in America. For about seven months each year, the best players in the world play on pro clubs all over the world. Then they come back and play in tournaments for Team USA for most of the summer, and every four years in the Olympics.
"We have our overseas life, and then we have our life in America, because we are there for six to seven months of the year, and it's just a very different experience," said Robinson, who during her one season at Nebraska in 2013 was the Big Ten player of the year.
"You're on your own a lot, whether you're in China or Turkey or Italy. You're there alone and you have only a few other foreigners. You kind of have to figure things out as you go, and you're just playing volleyball every single day. And we're competing a lot. Whereas here we compete in a couple tournaments in the summer; when we're overseas we're playing about every third day. It's whole different world over there."
Larson and Robinson played the final match of the pro season against each other on May 5. Robinson's Vakifbank Istanbul team beat Larson's Eczacibasi Vitra Istanbul to win the Turkish League championship. The best-of-five series went the distance, with Vakibank winning the fifth game in three sets.
"It's really prestigious, and it's not an easy thing," said Robinson of the championship. "I think especially when you play in leagues like Turkey and Italy it's pretty difficult and you're playing a lot and you're exhausted and mentally fatigued and it's been six or seven months in another country. We train all year for that, and to be able to go out and win the title for the club, and especially Vakifbank, they were my family for the last two years, it was a great way to end my time with them."
Robinson and Larson have each signed to play for different teams next season. Robinson will play for another team in Istanbul, while Larson will join a team in Shanghai, China.
You have free articles remaining.
For Robinson she's gotten used to playing against her U.S. teammates.
"With Jordan and the older girls they're like my sisters, and I've been playing with them forever," Robinson said. "There is no real difference between playing someone, and then playing with them at that point, I think. We'll go out to dinners after the matches, win or lose. That's always a nice aspect of it."
Larson also played against Kelly Hunter, another former Husker, this season.
Now in the Volleyball Nations League some of the U.S. players will be playing against their pro teammates. In Lincoln this week, Korean captain Kim Yeon Koung is a pro teammate of Americans Lauren Gibbemeyer and Larson.
In her six years as a pro Robinson has already played in Puerto Rico, China, Italy and Turkey, and she knows players from a few of the teams in the Volleyball Nations League.
On pro teams, players like Robinson and Larson can play for a few different championships each season. Midweek the teams fly to play throughout Europe in the Champions League, and on the weekend have Turkish League matches. There is also the club world championships.
In Istanbul, a city of about 15 million people, there are 12 teams playing in different tiers of leagues, from the Super League to the Third League. That means there are many opportunities for Americans to play pro volleyball. About 300 American women played overseas this year, and did so in 33 different countries.
"You have some of the top leagues in the world, so you have Brazil, Japan, China, Turkey, Russia, Italy, where you'll see some of the top players in the world," Larson said. "But then you have smaller leagues that still have great volleyball, like Germany and France. And each league has 12 teams, so there is many opportunities for people to play at any level."
U.S. Women's National Volleyball Team Practice, 6.1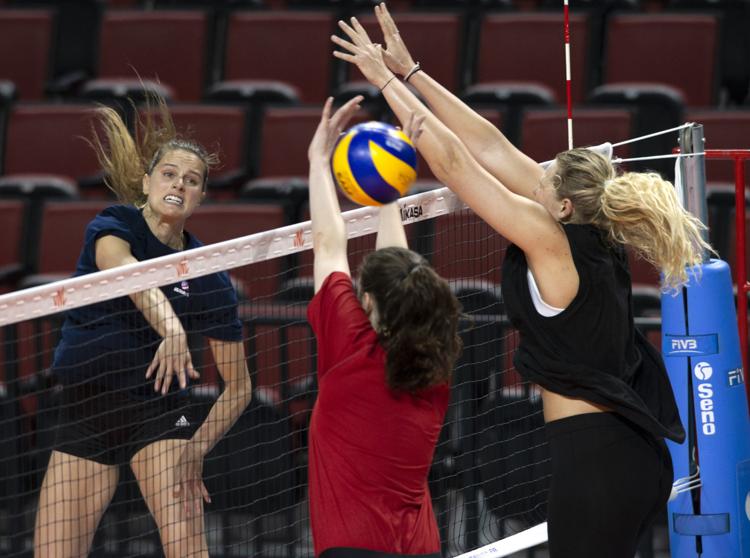 U.S. Women's National Volleyball Team Practice, 6.1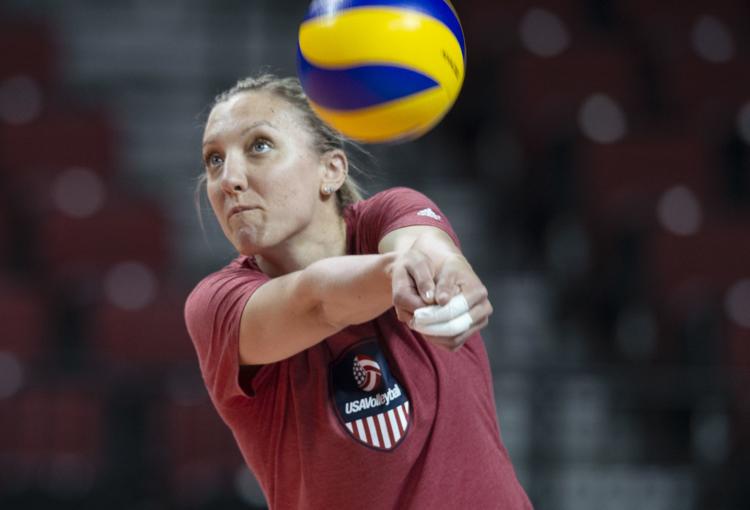 U.S. Women's National Volleyball Team Practice, 6.1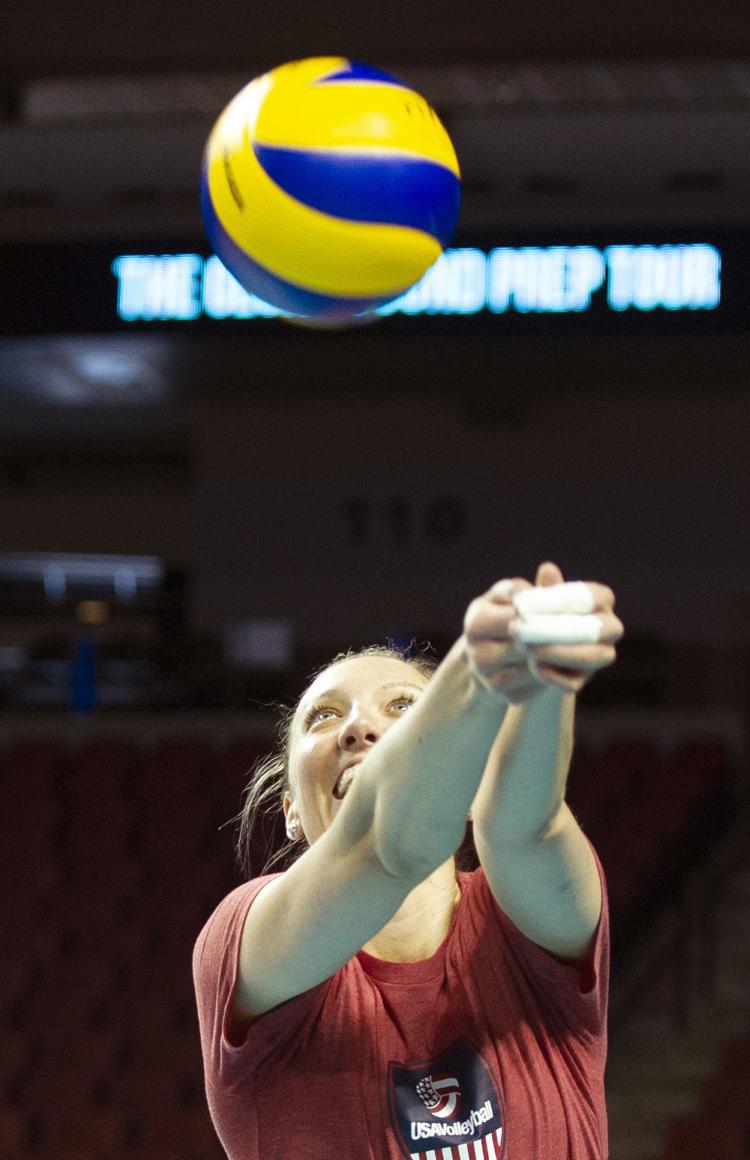 U.S. Women's National Volleyball Team Practice, 6.1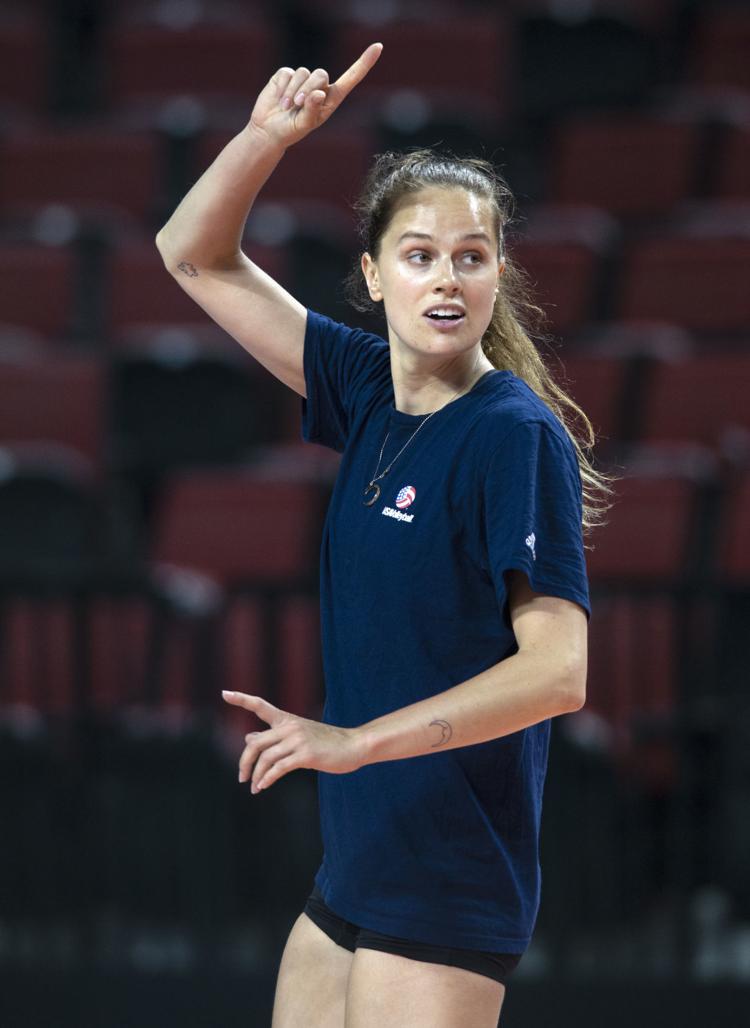 U.S. Women's National Volleyball Team Practice, 6.1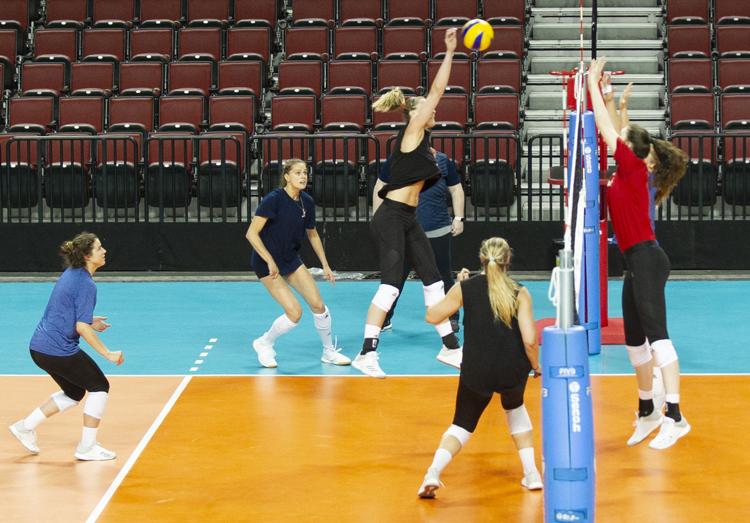 U.S. Women's National Volleyball Team Practice, 6.1