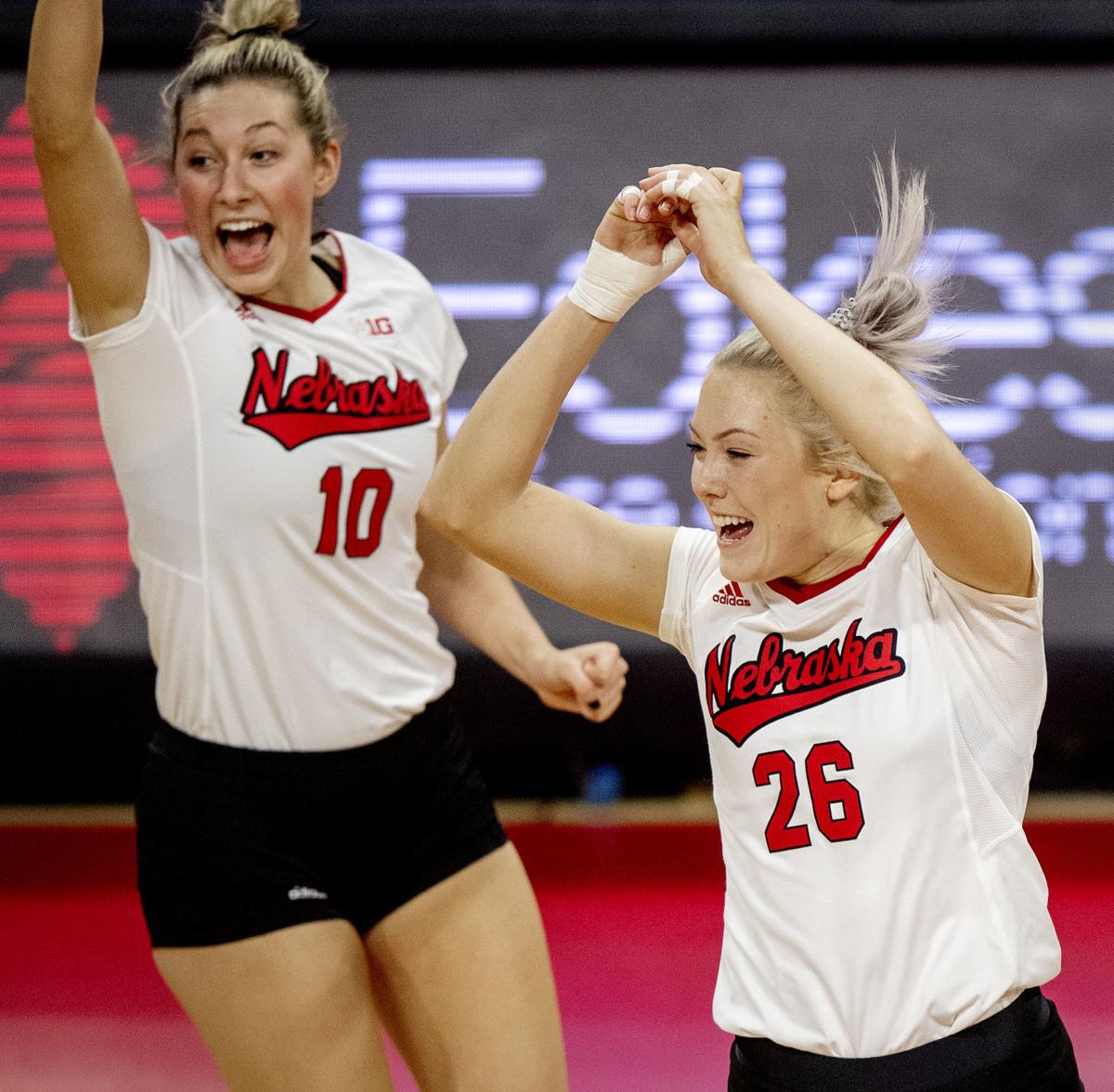 There aren't many college volleyball coaches who feel sorry for Nebraska coach John Cook, especially not this season. 
The Huskers returned five starters from the national runner-up team in 2018, and added the No. 2-ranked recruiting class in the country.
But it wasn't going to be all easy for Nebraska, which had to make up for the graduation of its best point scorer (Mikaela Foecke) and its best point stopper (Kenzie Maloney).
That said, Cook is really pleased that Nebraska is still in a position where it can win the Big Ten championship as the schedule dwindles down to two weeks. If Nebraska can win its four remaining matches, the Huskers would be crowned champions in a highly competitive league.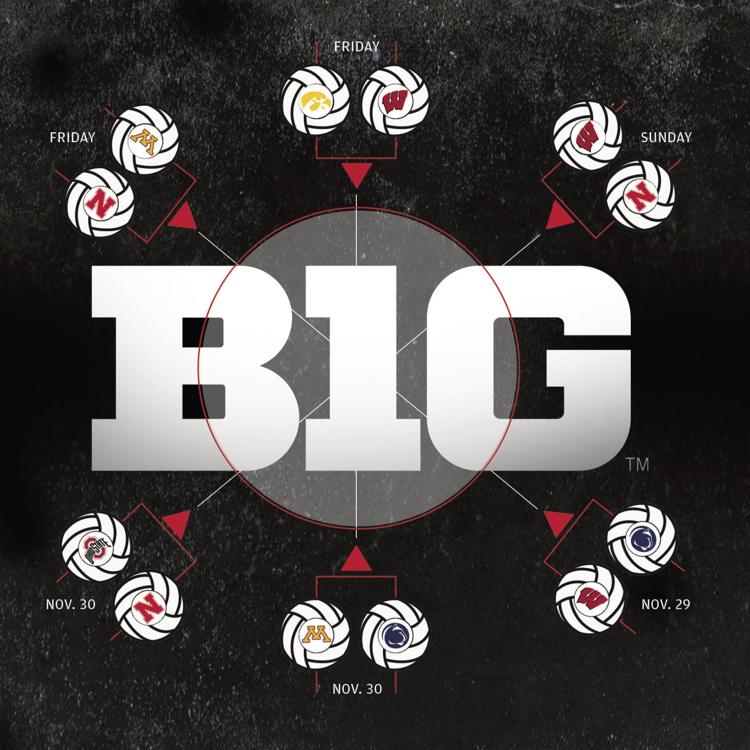 That's a lofty challenge for the No. 6 Huskers, though. Nebraska has two road matches this week — against No. 7 Minnesota and No. 5 Wisconsin — against teams that are similar to Nebraska: top-10 teams, big hitters and passionate fan bases that produce a distinct home-court advantage. And those teams are also still in the championship hunt.
Nebraska went 0-2 on the Minnesota-Wisconsin road trip last season, and that was with a team that two months later made the Final Four.
"I think if you would have asked me in the beginning of the season, in our nonconference play, if we could be in the position we're in right now, I would say, 'I'll take it,'" Cook said. "I don't think we can ask for anything better than to be going into a big weekend with a lot on the line. That's what we want, and we want a shot at this."
Nebraska plays Minnesota at 8 p.m. Friday in a match televised by the Big Ten Network. Nebraska plays Wisconsin on Sunday.
In a challenging conference — seven of the 14 teams are ranked — Nebraska has a 14-2 record. Wisconsin leads the league at 15-1.
Sometimes the Huskers can ease into the next match, but that wasn't what Jazz Sweet was thinking last week just minutes after Nebraska beat Iowa to maintain its spot at No. 2 in the standings.
You have free articles remaining.
"We're one step closer to being able to take that Big Ten title away from Wisconsin," Sweet said.
Setter Nicklin Hames says the players know there is a lot to play for this week.
"The Big Ten title, there's a race for it, so these two games have a little bit more priority," Hames said.
Nebraska and Minnesota are playing for the first time this season. Last year the Gophers were in position to make the Final Four in Minneapolis before getting knocked out by Oregon in the NCAA Sweet 16.
"They've got some elite attackers," said Cook of the Gophers. "Taylor Morgan, Stephanie Samady, Alexis Hart, those guys have been playing forever. So they're a handful. And they run a very fast offense, so they try to beat you with speed and power and athleticism, and they do a really good job of it."
Nebraska has also succeeded with a balanced attack. Lexi Sun has 322 kills; Sweet, 249; Madi Kubik, 248; and Lauren Stivrins, 247.
"They've got lots of ways they can attack you, and certainly that's something we'll have to try to figure out as we go along," said Minnesota coach Hugh McCutcheon of the Huskers.
The weekend matches could be a great showing of the difference that elite middle blockers can have on a match. All three teams have an All-America middle: Wisconsin's Dana Rettke, Minnesota's Regan Pittman and Nebraska's Stivrins.
And the Gophers' other middle blocker, Morgan, had 13 kills and hit. 500 in a win against Nebraska last season.
This week's matches are crucial for Nebraska, but the championship race will still have plenty of suspense next week. That's when Minnesota and Wisconsin each play No. 8 Penn State.
"We're in a position, and now we just got to go see what we can do with it," Cook said.