There were maybe five or 10 groups in the United States — officials won't say for sure — that made proposals to bring international-level volleyball matches to their city this week.
Lincoln actually wasn't one of them, but here we are again, with the United States women's national team setting up shop here this week.
On Tuesday, Wednesday and Thursday, there will be two matches each day at Pinnacle Bank Arena featuring four of the top-15 ranked teams in the world: No. 3 USA, No. 4 Brazil, No. 9 Korea and No. 15 Germany.
The matches are part of the FIVB Volleyball Nations League, the premier annual international tournament that features 15 preliminary matches over five weeks in five different countries. The U.S. players arrived in Lincoln on Friday from Italy. The goal for each team is to advance to the VNL Final Six, where there is more than $2 million in team and individual prize money on the line.
There are three former Nebraska volleyball players on the U.S. roster for the event: Jordan Larson, Kelsey Robinson and Mikaela Foecke.
The state of Nebraska, and recently Lincoln, has become an unofficial home for the national volleyball team. This will be the fifth time in seven years that Team USA has played in Nebraska. Lincoln also hosted matches in the VNL last year at the Devaney Sports Center.
Last year, the Lincoln Convention and Visitors Bureau bid, and was chosen, to host the VNL in Lincoln. This year, the group didn't submit a proposal to host.
But USA volleyball decided after considering proposals from other cities that it wanted to be in Lincoln so badly that it would take on more of the hosting responsibilities. So this year, USA volleyball is renting the arena and paying for hotel rooms and buses for the teams, and they're planning on the ticket revenue and sponsorships to be able to help cover the expenses.
"It goes back to we've had really great success here," said Melissa Weymouth, the director of national team events for USA volleyball.
"We had great success in 2016 with 8,000-plus in here. And we did great ticket sales last year. We really felt that we wanted to come back here. Our players wanted to come back here. Jordan Larson really wanted to come back here, Kelsey wanted to come back here."
You have free articles remaining.
There were crowds of about 5,000 for each day in Lincoln in 2018. This year the U.S. stop is a few weeks later, so organizers are hoping more families and high school teams will be able to attend.
Derek Bombeck with the Lincoln Convention and Visitors Bureau helped bring the event here in 2018. This is an expensive event to run, so they decided to not bid to host this year.
"So what we were hoping to do with the Volleyball Nations League was to take a year off, then have it come back," Bombeck said. "Well, USA volleyball was pretty adamant they wanted to come back to Lincoln again. And as opposed to taking on all the financial risk on our end, we opted to let USA volleyball take it on. And so they are the ones financially responsible for the event this year, and then we'll hopefully pick it up next year if they want to come back."
The Visitors Bureau is still providing some assistance in running the tournament.
Lincoln is a central location for the players' families. But the biggest draw for USA volleyball is there will be good crowds here.
"I love this event here because we have two matches a day, and we will have fans in here that are just volleyball fans and they'll come at 3:30 when the doors open, and they will sit here all evening, and they're just sports fans," Weymouth said. "Finding that passion sometimes is really hard in other parts of the country."
And while this isn't an Olympic year, this is still an important year for the team as it prepares for the 2020 Tokyo Games.
The World Cup is in September. And in August comes the first of just two chances to qualify for the Olympics during the FIVB Intercontinental Olympic qualification Tournament in Bossier City, Louisiana.
"It's huge," Weymouth said of 2019. "Our most important thing is qualifying for the Olympic Games, right?"
U.S. Women's National Volleyball Team Practice, 6.1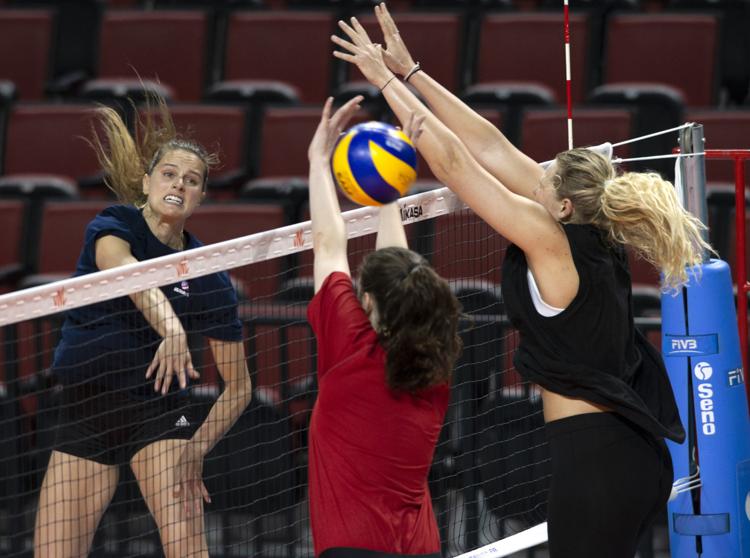 U.S. Women's National Volleyball Team Practice, 6.1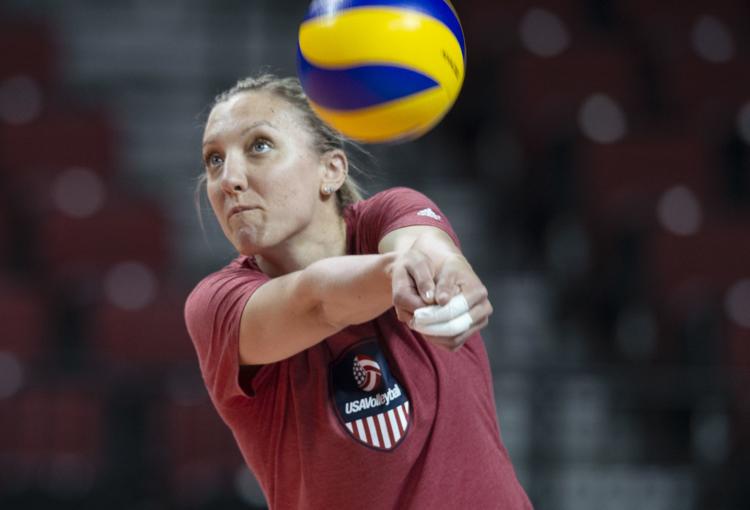 U.S. Women's National Volleyball Team Practice, 6.1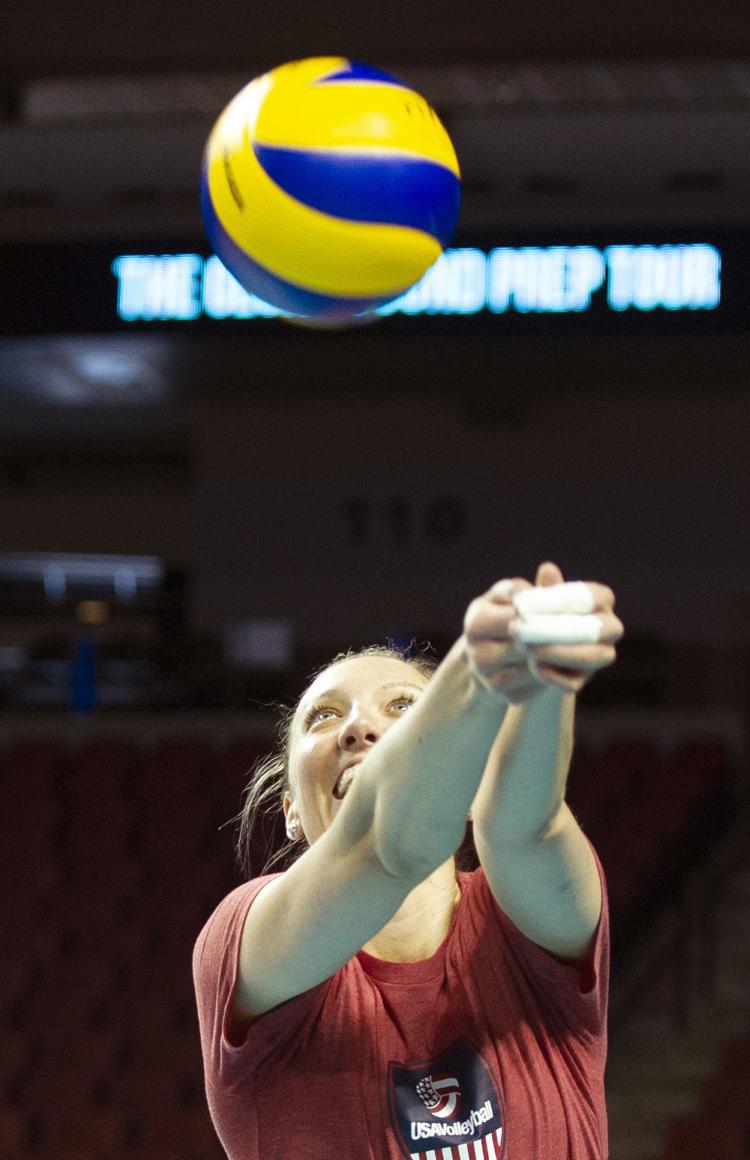 U.S. Women's National Volleyball Team Practice, 6.1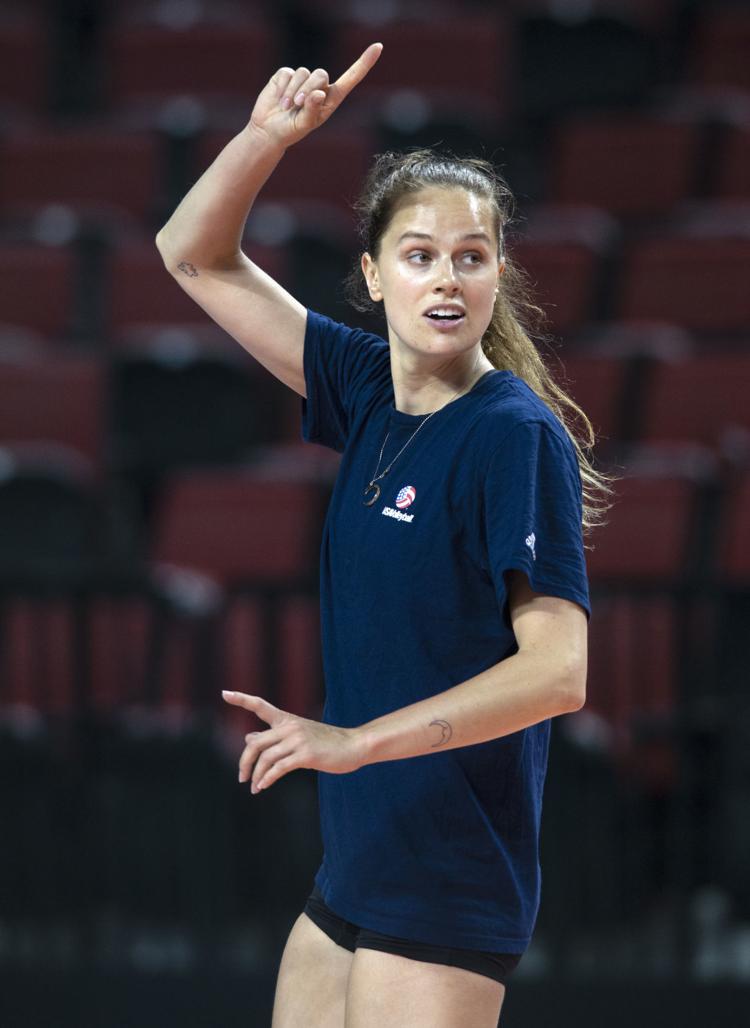 U.S. Women's National Volleyball Team Practice, 6.1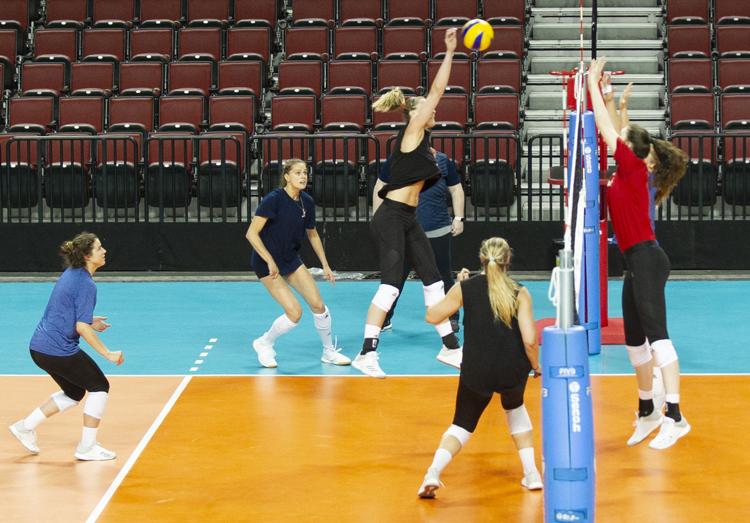 U.S. Women's National Volleyball Team Practice, 6.1