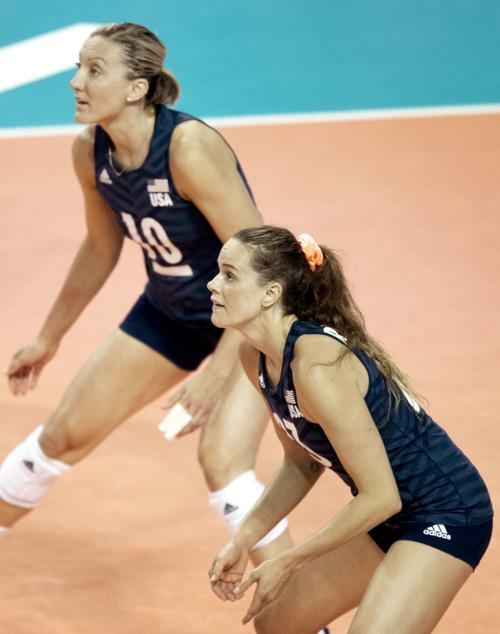 Former Nebraska volleyball players Jordan Larson and Kelsey Robinson have been chosen for the 14-player roster for the United States women's national team for Week 4 of the FIVB Volleyball Nations League.
Week 3 concluded on Thursday when the U.S. lost in four sets against Brazil in Lincoln. Another former Husker who played in Lincoln, outside hitter Mikaela Foecke, did not make the Week 4 roster and is probably headed to California to train with the remaining U.S. players.
Some of the players left Lincoln early on Friday, with the U.S. team headed to China for next week's matches.
Foecke was one of four who played in Lincoln who were not chosen to play in the fourth leg of the tournament. The others were setter Jordyn Poulter, outside hitter Madi Kingdon Rishel and middle blocker Dana Rettke. Rettke had plans to leave Team USA to join the Wisconsin volleyball team for its foreign trip in Europe.
The four players added to the U.S. roster for Week 4 are setter Lauren Carlini, outside hitter Michelle Bartsch-Hackley, middle blocker Haleigh Washington and opposite hitter Karsta Lowe. That means nine of the 14 players will still be from current Big Ten Conference schools.
Be the first to know
Get local news delivered to your inbox!