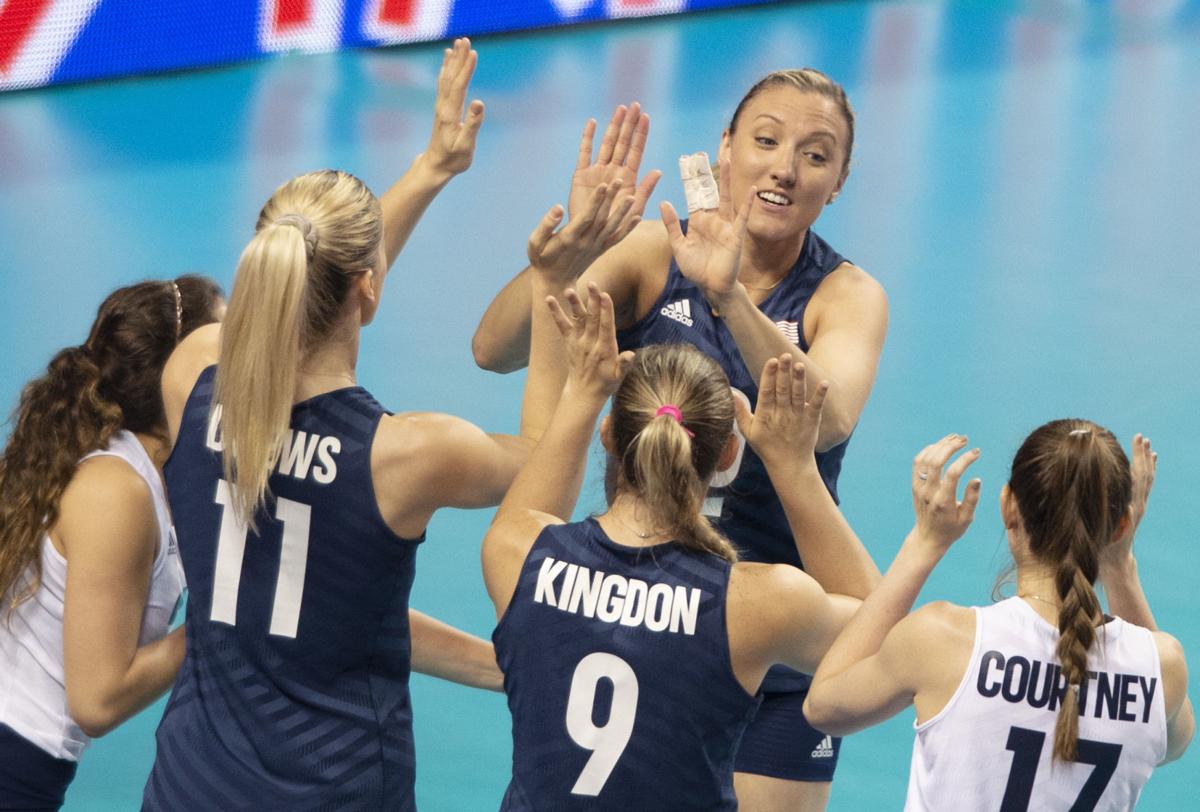 Former Nebraska volleyball players Jordan Larson, Kelsey Robinson and Justine Wong-Orantes have each been chosen to play for the United States women's national team during the FIVB World Cup later this month in Japan.
Wong-Orantes returns to the top U.S. team after not making the roster for the FIVB Volleyball Nations League or Olympic qualifying tournament earlier this summer. One of the two libero spots opened up after Mary Lake rejoined her college team at BYU.
There are four outside hitters on the 14-player roster, with Kim Hill and Michelle Bartsch-Hackley joining Robinson and Larson at the position. Ex-Husker Mikaela Foecke has also been training and playing for Team USA this summer at outside hitter but was not chosen for this tournament.
The FIVB World Cup is one of the triple crown major events in the four-year Olympic cycle. The Americans' first match in the 12-team tournament is on Friday against Kenya.
Be the first to know
Get local news delivered to your inbox!