It's not like the Nebraska volleyball season wasn't going well before Saturday, when the Huskers beat then-No. 7 Penn State in five sets in Lincoln.
To that point Nebraska had lost just three matches — against more experienced top-15 teams in Stanford and Wisconsin, and No. 20 Purdue on the road.
Nebraska (18-3) has been ranked in the top 10 all season, including a week at No. 1.
But the Huskers' season got a nice boost by beating Penn State — the first top-10 team it's taken down all year.
"I think this team can do a lot of amazing things, and I'm excited to see where we can take this," said Husker middle blocker Lauren Stivrins.
Beating Penn State showed a lot about the Huskers, Stivrins said.
"I think this shows that we can dig deep and we can compete and we can win some long rallies," Stivrins said. "This team is a lot stronger than we realized in the beginning of the season. And we are young, but we've gone through so much recently, and to go out there and play the way we did, I'm really proud of them."
NU coach John Cook said this could be a significant moment in the season.
"It's our first top-10 team we've beaten, and last time we went five sets, (against Purdue), we lost, so I think this is something to build off of," Cook said. "And it's November, and we pride ourselves on being great in November."
In the last five years combined, Nebraska has a record of 54-3 in November and December.
You have free articles remaining.
Keep reading for FREE!
Enjoy more articles by signing up or logging in. No credit card required.
That record will be tested when Nebraska plays No. 4 Wisconsin and No. 6 Minnesota on the road in the same weekend later this month.
Nebraska's success in the final two months of the season is a mindset of getting better each day, setter Nicklin Hames said.
"We come in and we're like, 'We're going to go from good to great,'" Hames said. "It's this time of year when teams either stay good or they go to great, and we just put a huge emphasis on that."
Huskers move up in rankings: Nebraska moved up one spot to No. 7 in the coaches' poll, with Nebraska and Penn State flipping spots from last week. Creighton (19-3) stayed at No. 9.
Texas stayed at No. 1 in the poll, but four other teams are receiving first-place votes: Pittsburgh, Baylor, Wisconsin and Stanford.
Nebraska is tied for third place in the Big Ten standings at 10-2.
Award goes to Knuckles: Nebraska's Kenzie Knuckles was named the Big Ten volleyball co-defensive player of the week.
The freshman libero from Yorktown, Indiana, had a career-high 24 digs against Penn State. Last week, she helped the Huskers hold Rutgers to a .099 hitting percentage, and Penn State to a .166 hitting clip for its lowest mark in Big Ten play this season.
Knuckles shared the award with Wisconsin libero Tiffany Clark.
First look: The selection committee for the NCAA Tournament released its top-10 rankings based on results through last week, and Nebraska is ranked No. 6. That would put the Huskers in position to host the first round of the NCAA Tournament.
Penn State vs. Nebraska, 11.2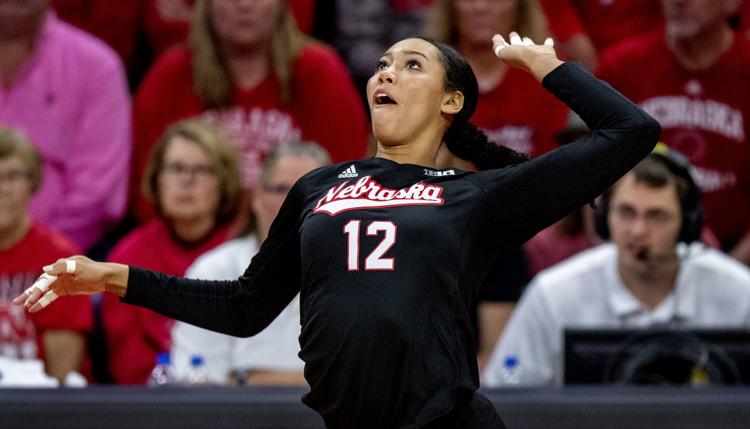 Penn State vs. Nebraska, 11.2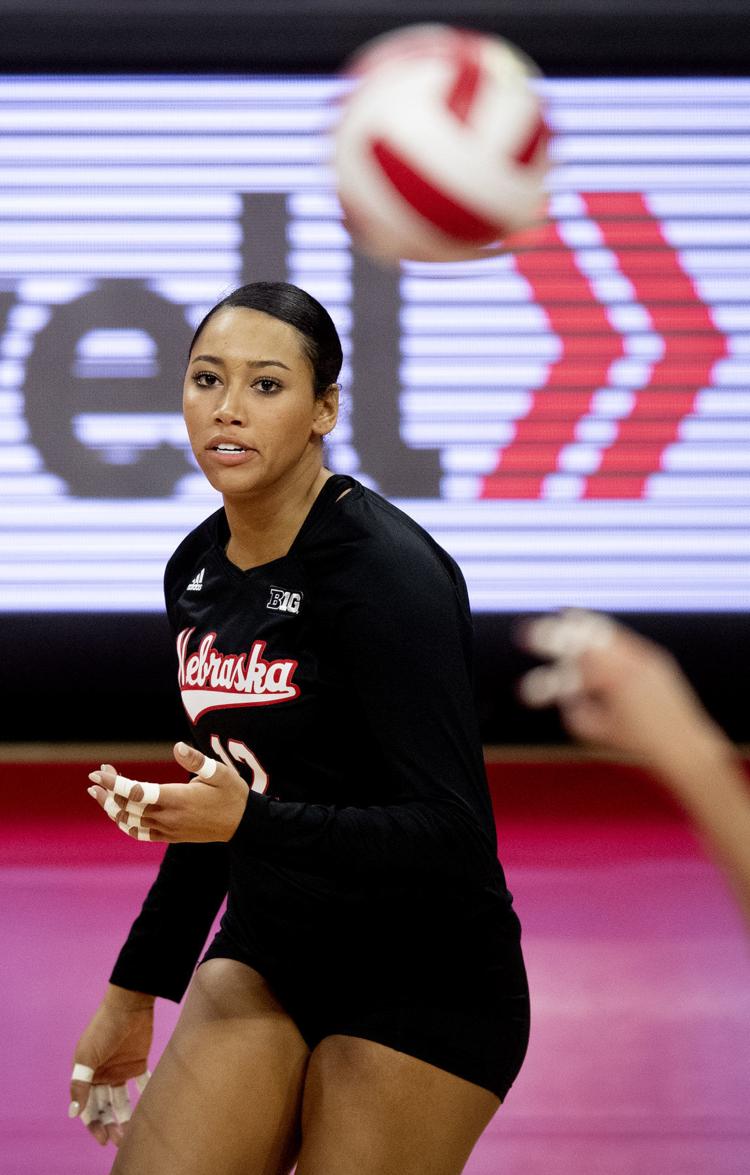 Penn State vs. Nebraska, 11.2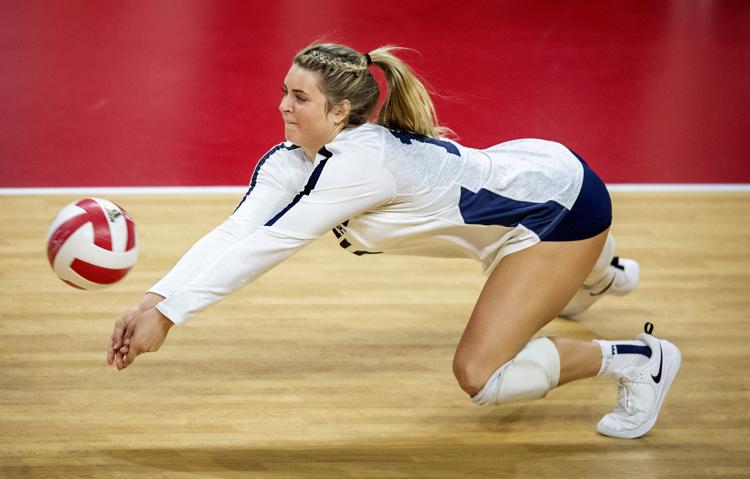 Penn State vs. Nebraska, 11.2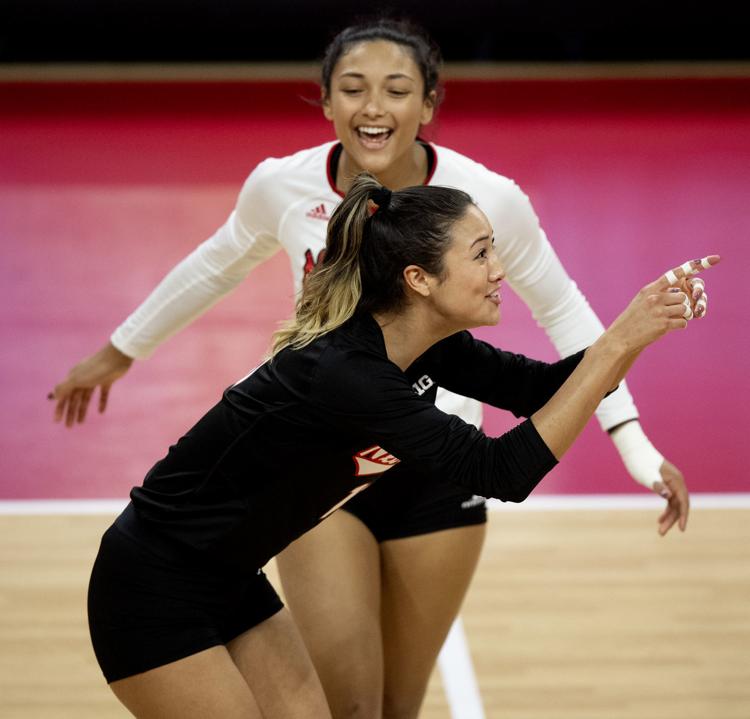 Penn State vs. Nebraska, 11.2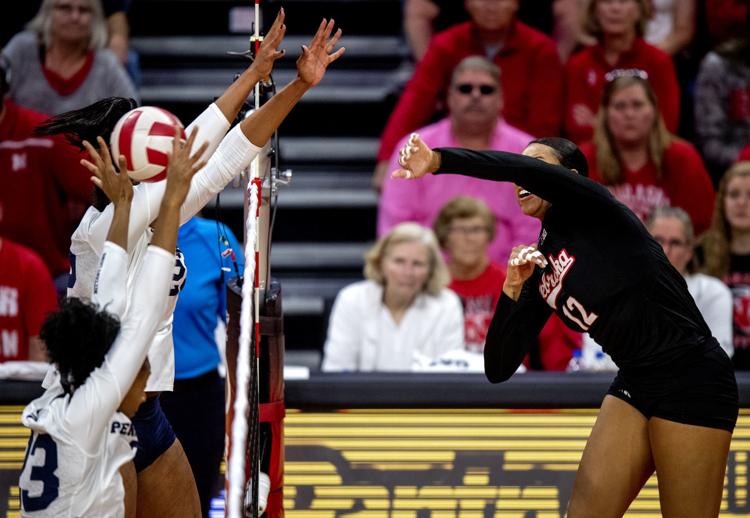 Penn State vs. Nebraska, 11.2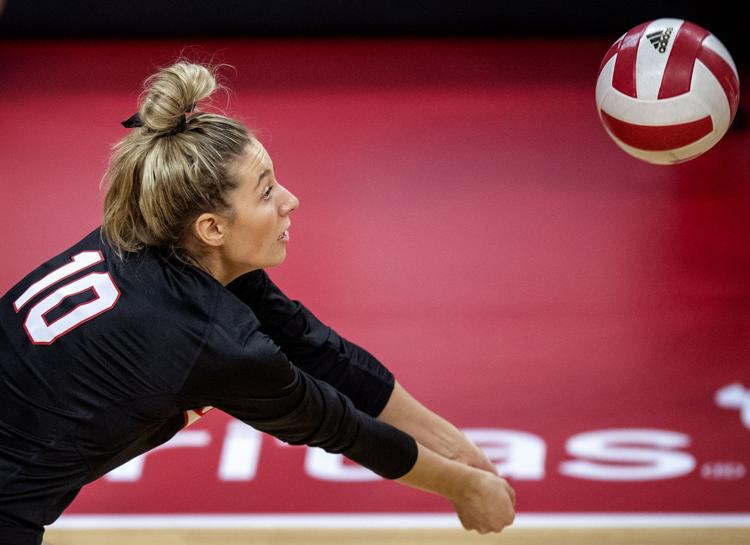 Penn State vs. Nebraska, 11.2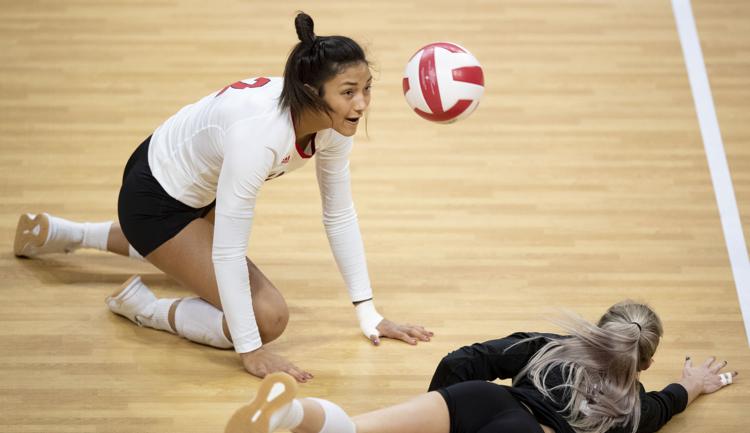 Penn State vs. Nebraska, 11.2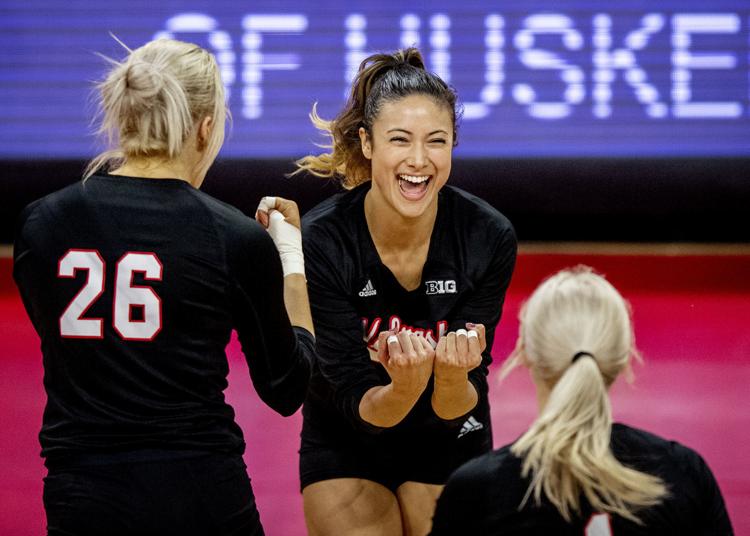 Penn State vs. Nebraska, 11.2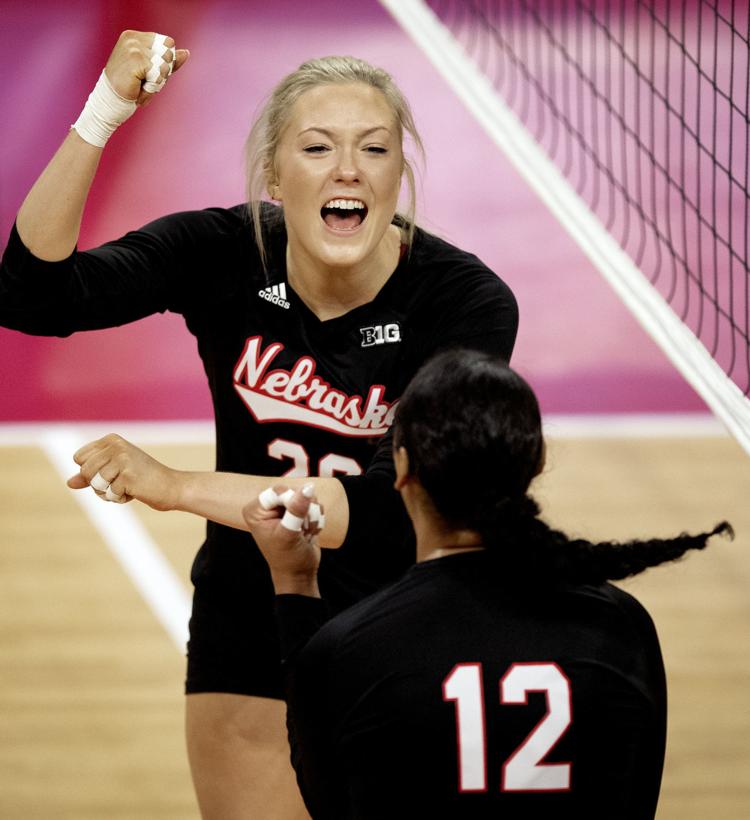 Penn State vs. Nebraska, 11.2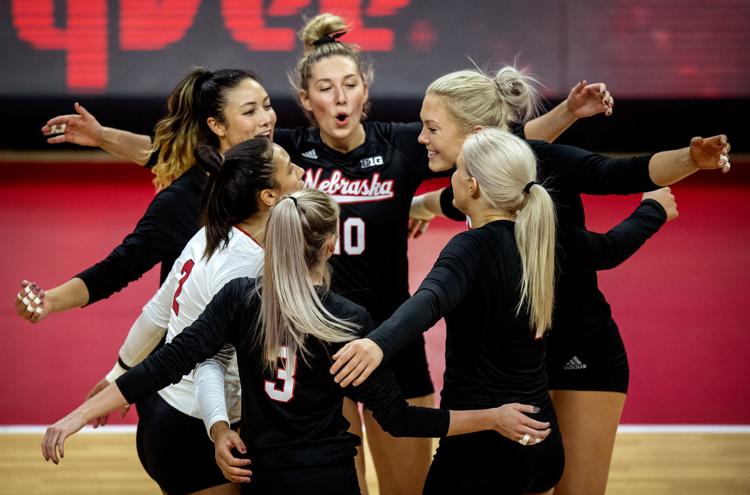 Penn State vs. Nebraska, 11.2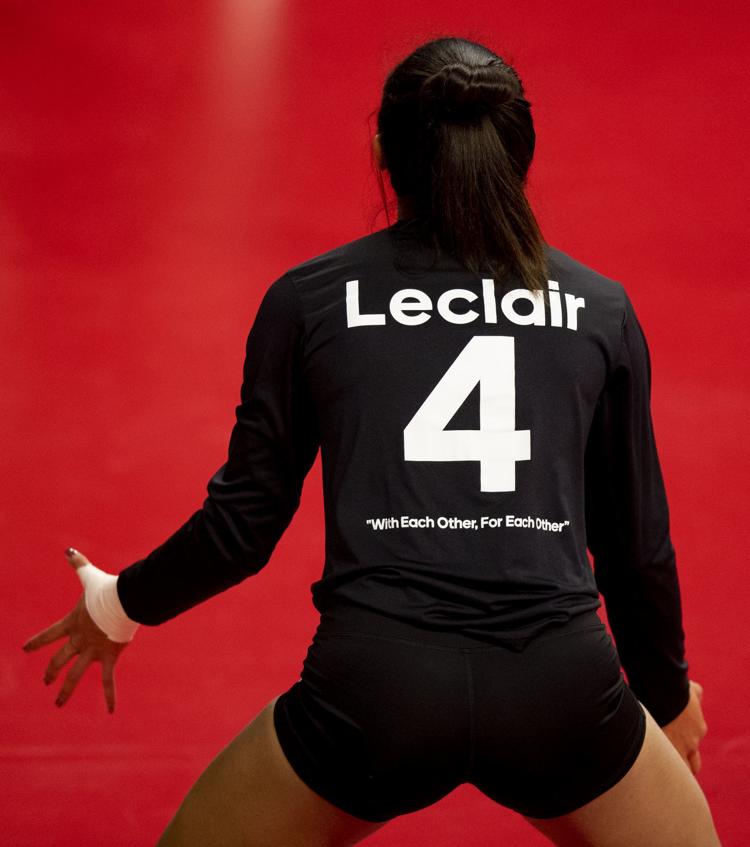 Penn State vs. Nebraska, 11.2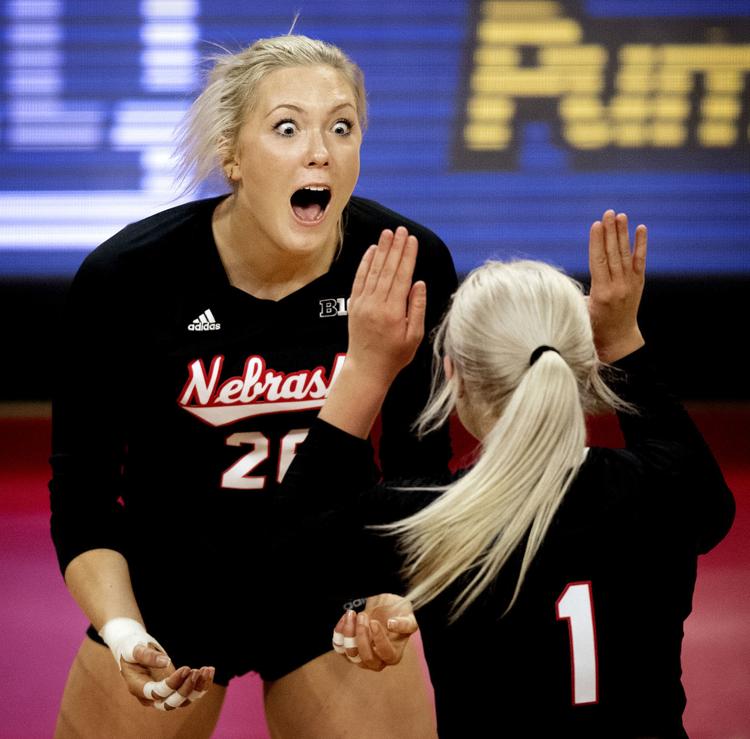 Penn State vs. Nebraska, 11.2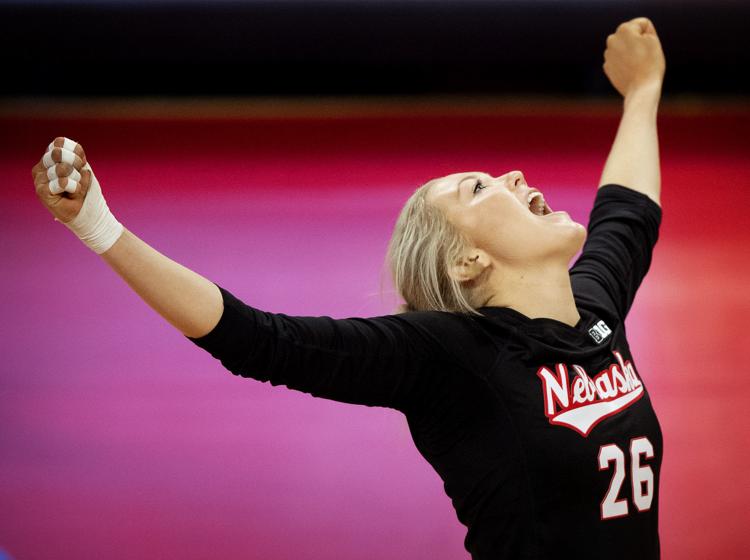 Penn State vs. Nebraska, 11.2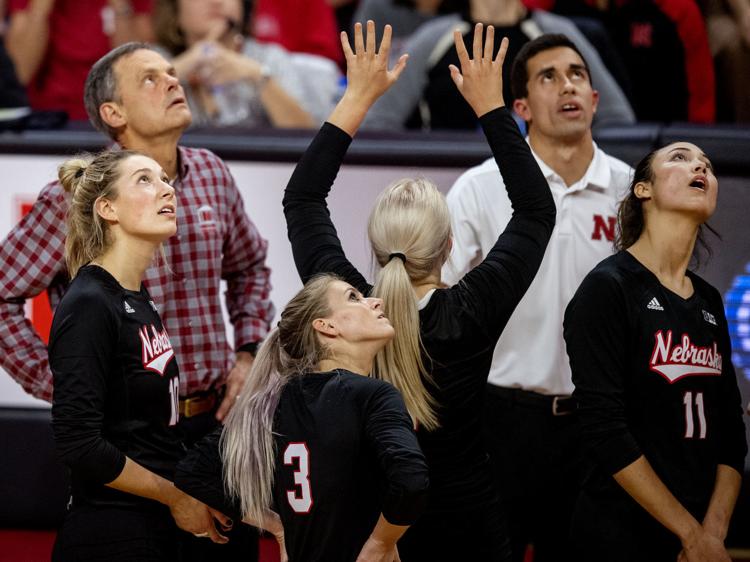 Penn State vs. Nebraska, 11.2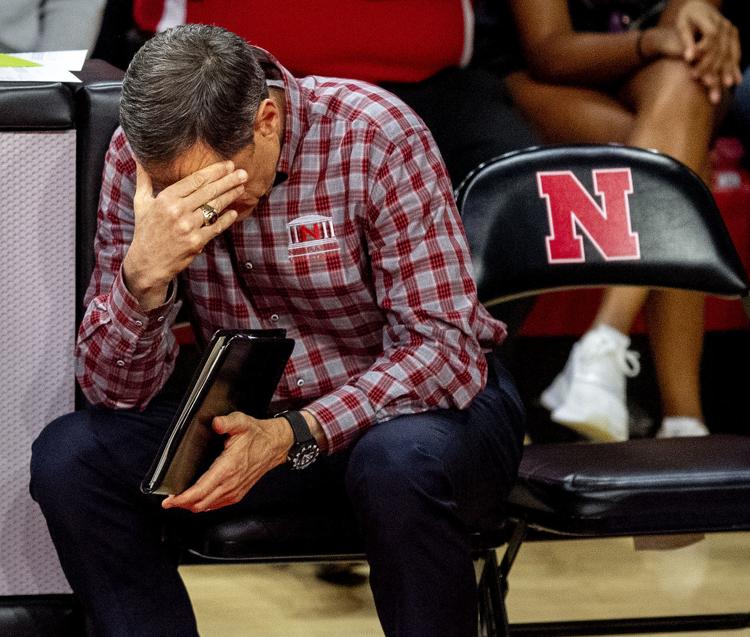 Penn State vs. Nebraska, 11.2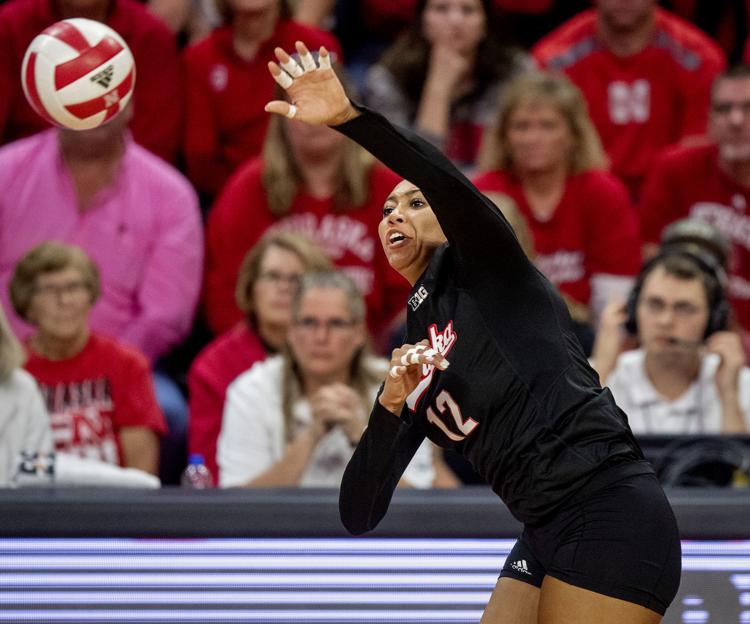 Penn State vs. Nebraska, 11.2