The Nebraska volleyball team did what the rankings, and records, and history would indicate the Huskers should do in a match against Northwestern, and just dominated the Wildcats in three sets, 25-18, 25-7, 25-18 on Wednesday.
Nebraska (19-3, 11-2 Big Ten) was in control the whole way against a Northwestern team having a bad season, with just one conference win. The Wildcats (10-15) have won only 12 sets in league play.
Seventh-ranked Nebraska has won 11 straight in the series against Northwestern, including eight sweeps in a row.
The play of the Huskers' defense has been good most of the season, and was the star again in Nebraska's win at the Devaney Sports Center.
In a season full of great defensive matches — the Huskers have the eighth-ranked defense in the country — Nebraska had another one, holding Northwestern to a negative .054 hitting percentage.
Nebraska blocked the Wildcats 13 times, and even when the Huskers weren't getting blocks, Northwestern was still feeling the heat that forced it to make 11 more hitting errors.
"They just end up feeling suffocated once you block them that many times and you're serving tough and they just feel like they can't get a kill, and it's really frustrating," said Nebraska's Nicklin Hames.
Northwestern's hitting percentage was the by a Husker opponent this season, topping the previous mark of minus-.021 by Denver. Nebraska has now held 11 of its opponents below a .100 hitting percentage.
Nebraska's great defense and really good offense meant the Huskers dominated in total kills, 45-19.
"They turned it on at times and played some really good volleyball," said Nebraska coach John Cook.
The Huskers started slow with their blocking, but still finished with 13½ blocks. Lauren Stivrins had eight blocks, Jazz Sweet had six and Callie Schwarzenbach had five.
You have free articles remaining.
Keep reading for FREE!
Enjoy more articles by signing up or logging in. No credit card required.
"We work on (blocking) a lot, and for it to show in a game is super-cool, because at the beginning of October and through October we weren't really getting a lot of blocks," Hames said. "We had 13, which was pretty awesome."
Freshman libero Kenzie Knuckles had 12 digs.
Lexi Sun led the Huskers with 11 kills with a .455 hitting percentage as the junior outside hitter continued her impressive improvement in her second season with Nebraska.
Sun has had double-digit kills in all 13 conference matches. Last season Sun had double-digit kills in 14 of 20 Big Ten matches. She ranks sixth in the Big Ten in kills with 3.59 per set.
Madi Kubik, Sweet and Stivrins added 10 kills apiece.
Along with her kills, Kubik was also good on defense with four blocks and nine digs.
Kubik was a great high school and club player in Iowa, but knew when she joined the Huskers she had to change her mindset on defense.
"It's just that we're going to stuff balls, we're going to get touches and try to make it easier on our defense," Kubik said.
Nebraska was playing just OK to start the match, but started getting more blocks over the second half of the first set, so Northwestern had a .000 hitting percentage in the set.
Nebraska dominated the second set, rushing out to leads of 4-0, 6-1 and 14-3 and hitting .538 in the set.
Nebraska was rolling through the third set before encountering some trouble on match point. But on Nebraska's sixth match point Sweet got the final kill.
Nebraska volleyball vs. Northwestern, 11.6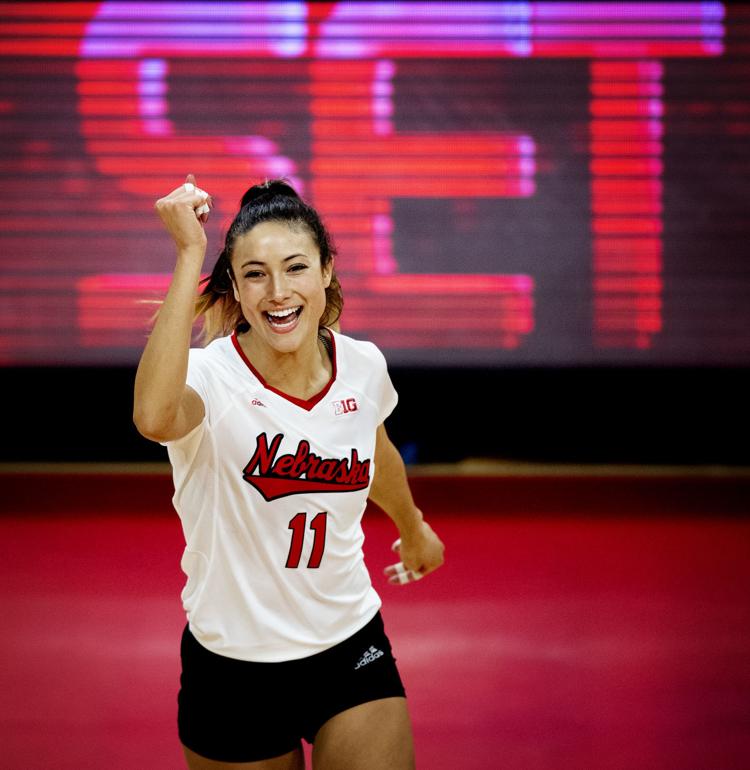 Nebraska volleyball vs. Northwestern, 11.6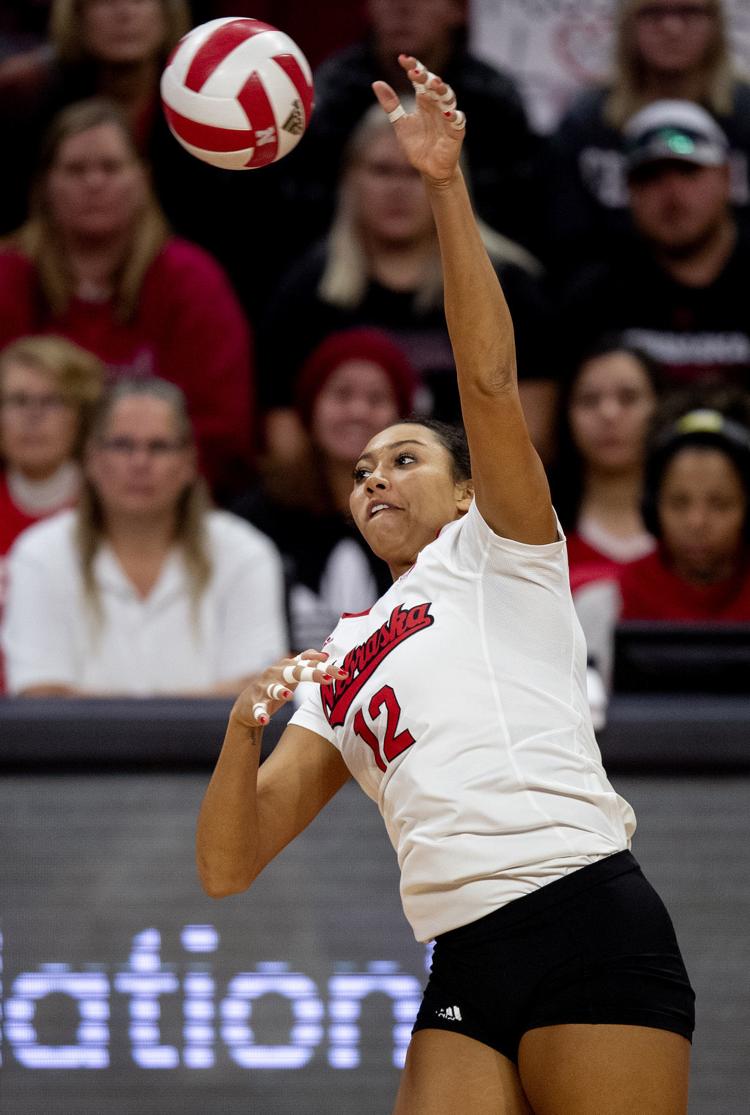 Nebraska volleyball vs. Northwestern, 11.6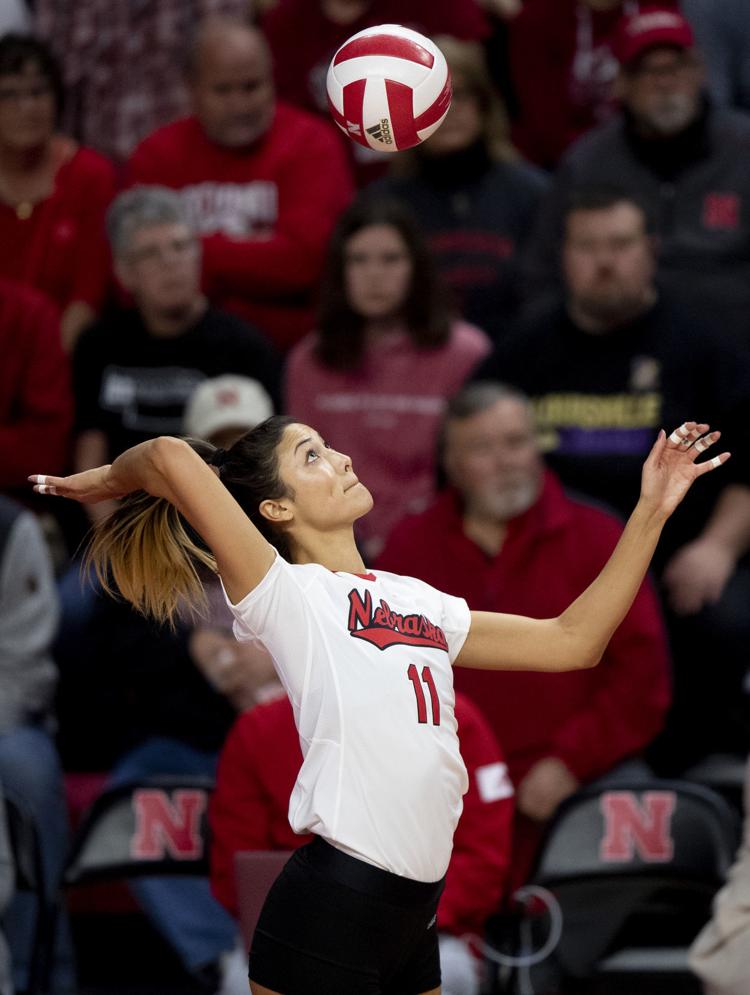 Nebraska volleyball vs. Northwestern, 11.6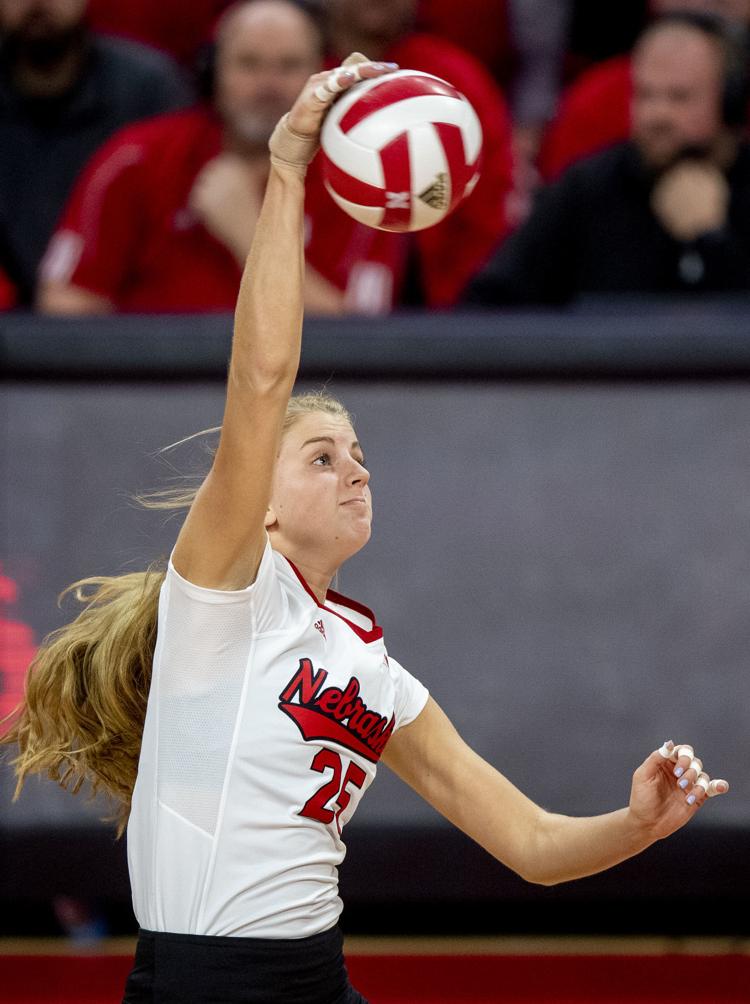 Nebraska volleyball vs. Northwestern, 11.6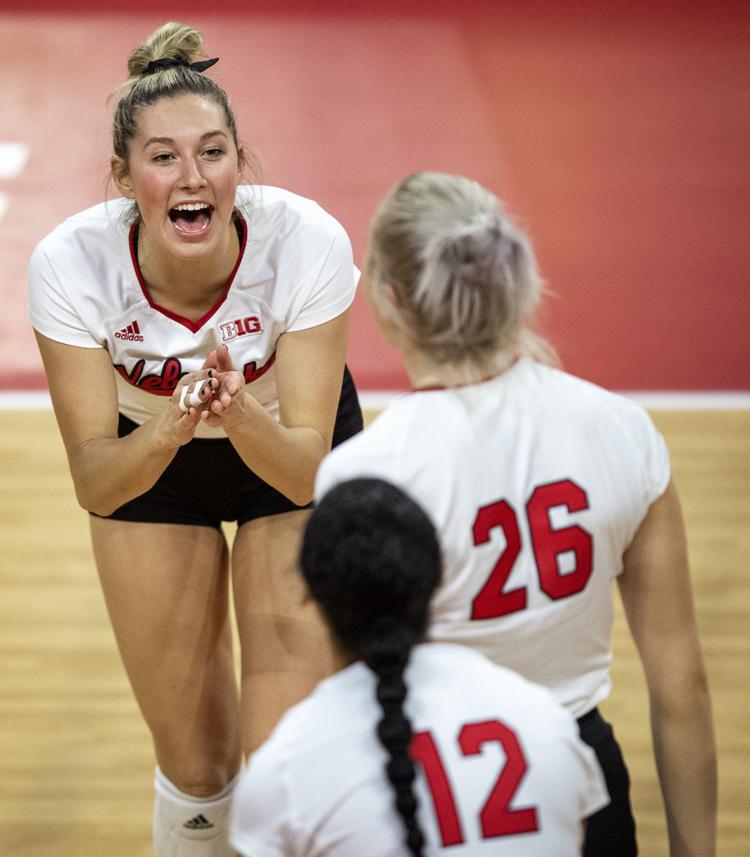 Nebraska volleyball vs. Northwestern, 11.6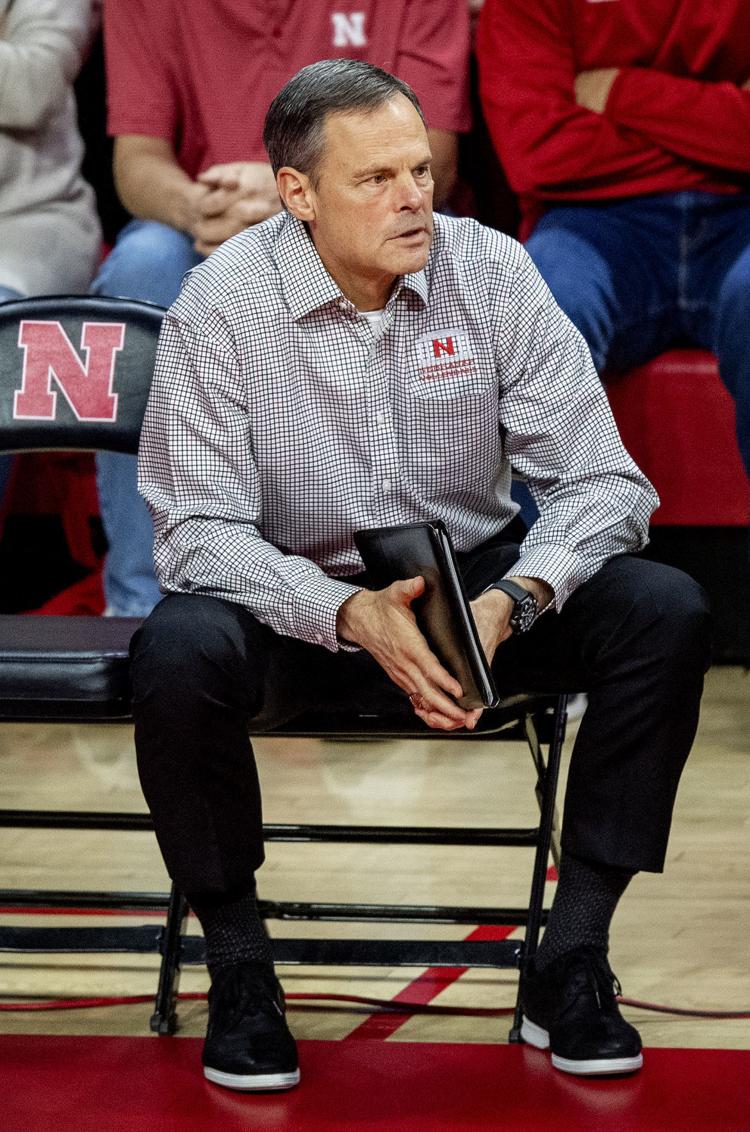 Nebraska volleyball vs. Northwestern, 11.6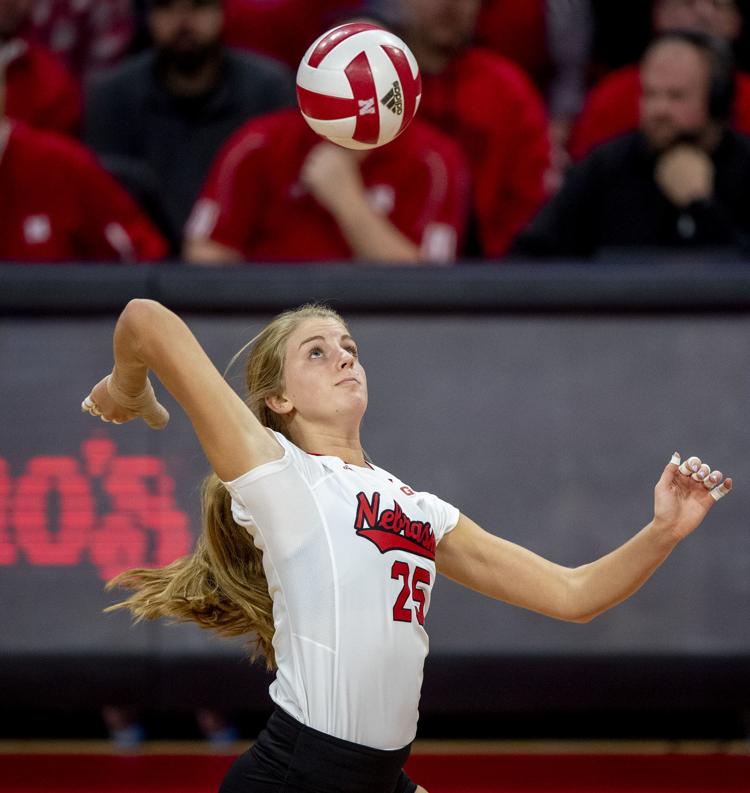 Nebraska volleyball vs. Northwestern, 11.6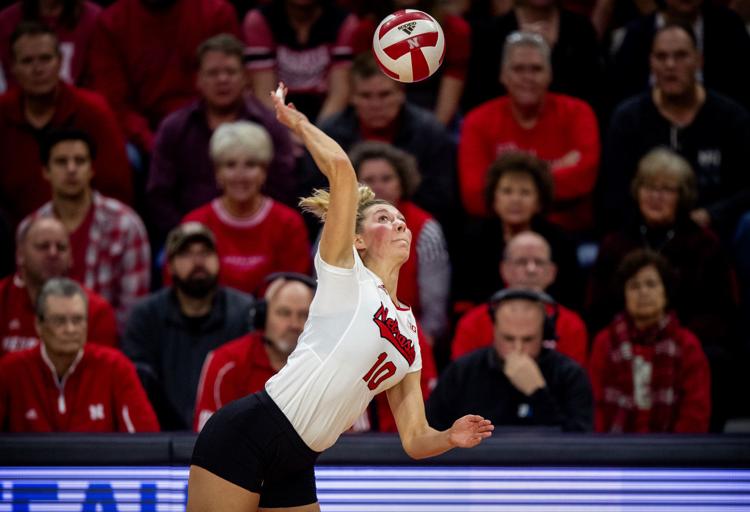 Nebraska volleyball vs. Northwestern, 11.6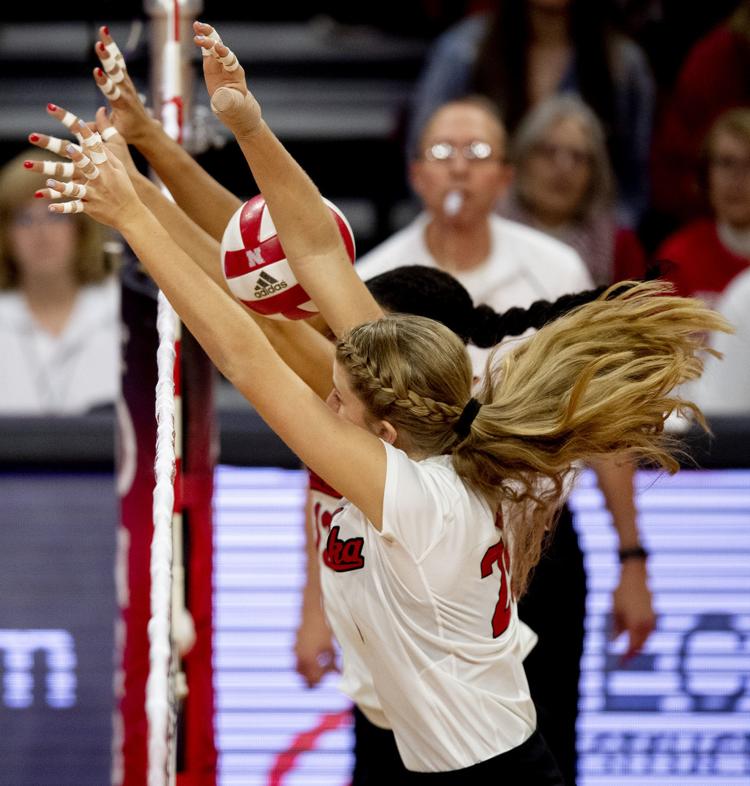 Nebraska volleyball vs. Northwestern, 11.6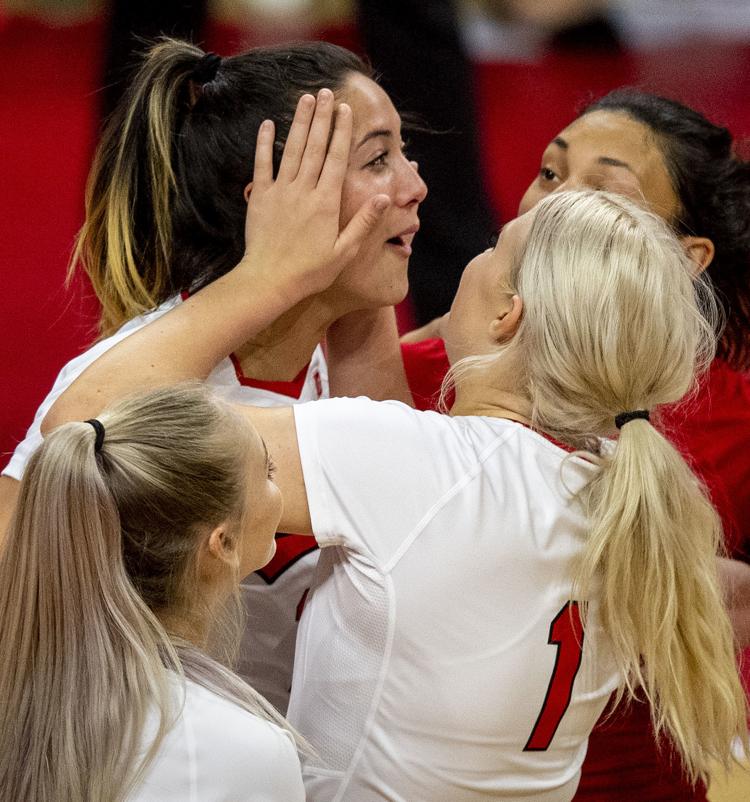 Nebraska volleyball vs. Northwestern, 11.6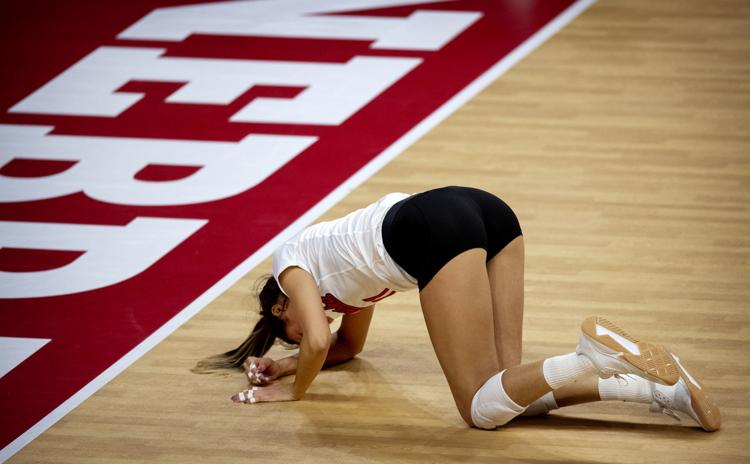 Nebraska volleyball vs. Northwestern, 11.6
Nebraska volleyball vs. Northwestern, 11.6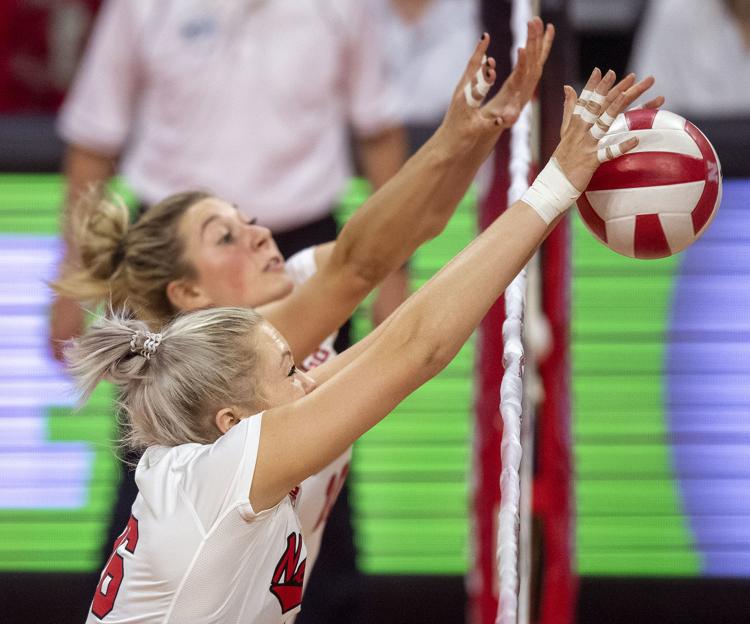 Nebraska volleyball vs. Northwestern, 11.6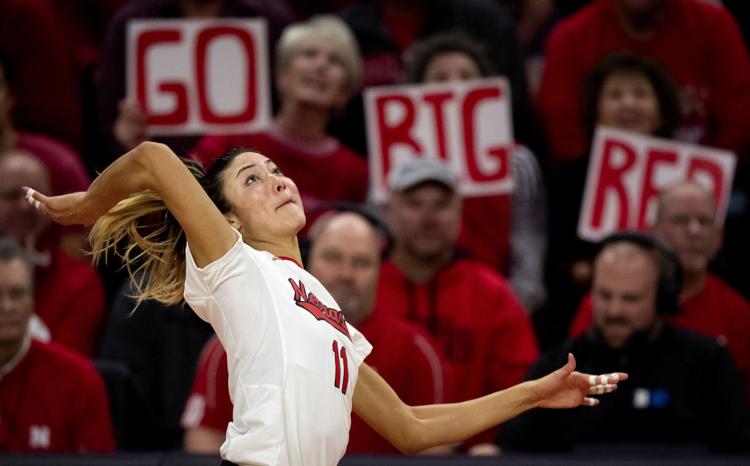 Nebraska volleyball vs. Northwestern, 11.6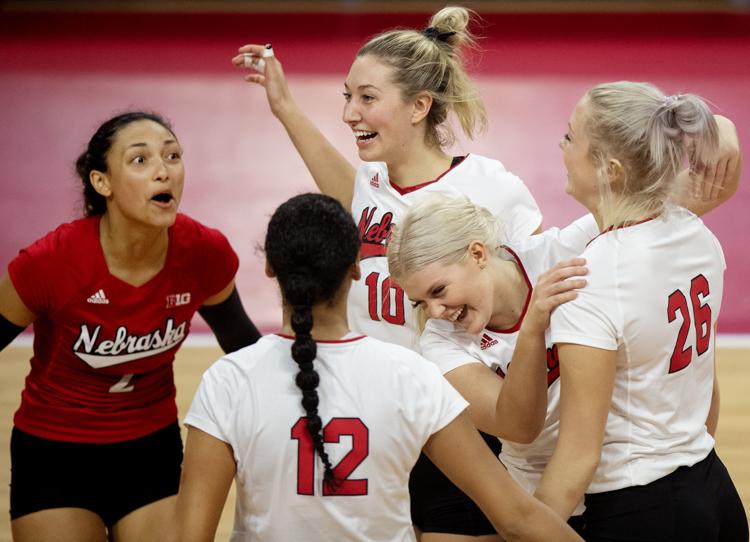 Nebraska volleyball vs. Northwestern, 11.6