We're only about one month into the college volleyball recruiting process for high school juniors, so Bergen Reilly didn't think she'd be ready to make a decision now.
But after a month of talking with Nebraska coaches, and then experiencing a small taste of what it's like to play for the Huskers during NU's Dream Team camp last weekend, Reilly committed to John Cook's program.
That made her Nebraska's first commitment for the 2023 recruiting class, the group about to begin their junior year of high school.
And the class began with another top-20 national recruit for the Huskers. Bergen, a 6-foot-1 setter from Sioux Falls, South Dakota, is ranked No. 14 in the recruiting class by Prepvolleyball.com.
Reilly was one of two players who went public with their commitment to Nebraska on Thursday, along with middle blocker Andi Jackson from Brighton, Colorado.
Just one day after leaving Nebraska's camp, which included several players who had Husker offers, Reilly called the coaches Monday evening to commit.
"Honestly I was not planning on committing this soon at all," Reilly said. "But going to camp and getting to work with the coaches more, it was two days where I got to be around them a lot. I could get the full fill of Nebraska and it was just all perfect. Being there this weekend just solidified everything."
Bergen had a scholarship offer from Nebraska before attending the camp. Bergen was also considering Wisconsin, Minnesota, Texas, Kentucky and Purdue.
She had started the recruiting process as an eighth-grader, but then NCAA rule changes meant she had to wait until this summer to resume getting recruiting calls from college coaches.
Nebraska quickly made up ground on her list of top schools.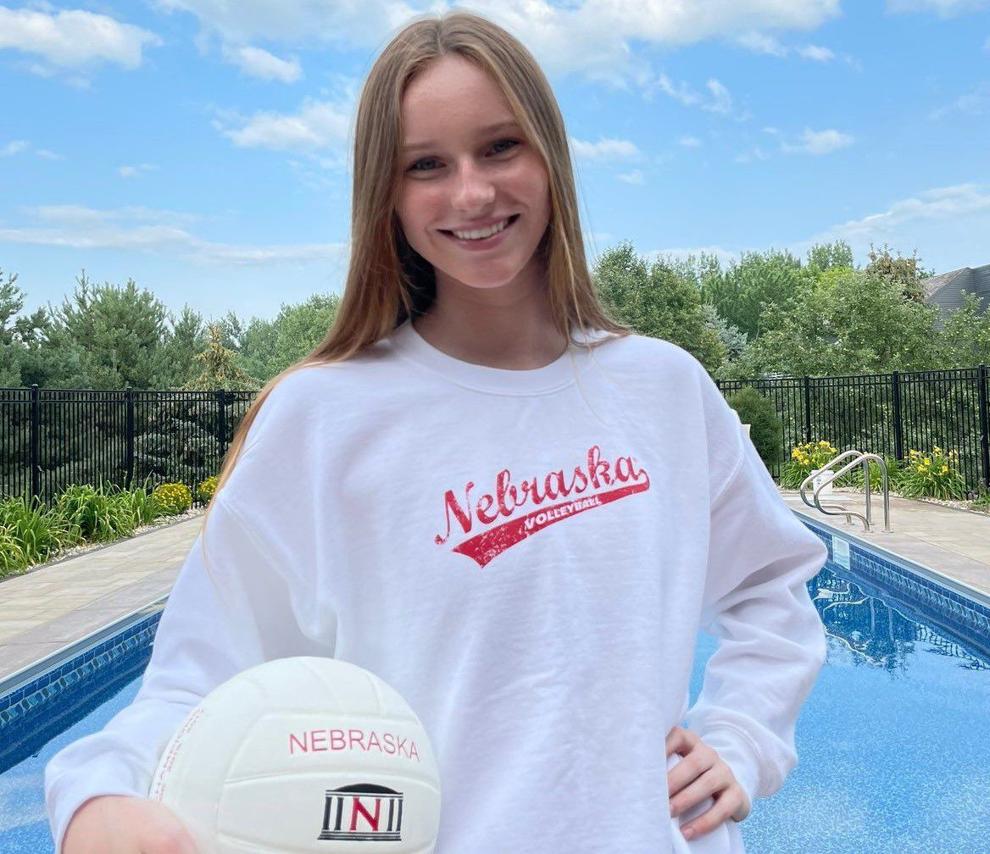 "They honestly weren't on my radar, and I really hadn't talked to them at all," Bergen said. "But since then they slowly started to move up. And after the first week of calls they were at the top of my list."
Bergen was impressed with her interactions with Cook and assistant coaches Tyler Hildebrand and Jaylen Reyes.
"They were just so welcoming and easy to talk to," she said.
Bergan was the South Dakota Gatorade player of the year last season, when she led O'Gorman to a 26-0 record and Class AA state championship. She played both hitter and setter, finishing with 400 kills and 36 ace serves.
There were actually two highly ranked setter recruits at Nebraska's Dream Team camp, with Bergen joined by Ella Swindle, the No. 3 national recruit from Columbia, Missouri.
Bergen says it's fun to be the first player in Nebraska's class.
"Obviously Nebraska is a huge deal," she said. "I think a lot of people will start to fall into place, but it's pretty cool being the first one."
Reilly, who also plays high school basketball, has played club volleyball since she was 9 years old. Her sister, Raegen, is a setter on the North Dakota State volleyball team.
The centerpiece: The stories that have highlighted the Journal Star's sports sections in July
The big headline. The big photo. The centerpiece. We've collected the stories that have stood out the most this month.