When Nebraska plays Penn State in college volleyball, it's just different, and NU coach John Cook has a story about that.
On Saturday, eighth-ranked Nebraska beat No. 7 Penn State in another five-set match between the conference rivals and national leaders in the sport, winning the fifth set 15-13.
One day earlier, the Huskers played Rutgers, a team at the bottom of the Big Ten every year. In the hour before that match, as Cook made his way through the concourse to meet with the team, do a radio interview and change clothes, the four-time national champion coach blended into the crowd, or at least he felt that way.
Saturday, when coach Russ Rose and the Nittany Lions were in town, it was a difference scene.
"Nobody said a word to me (Friday) night," Cook said.
"(Saturday), literally people are grabbing me, every person. I probably got told 'good luck' 100 times in the two times I walked back and forth doing interviews and coming down to meet with our team."
There was another sellout crowd of 8,373, including about 400 who stood at the top of the arena for the nearly three-hour match. And during a few video- review challenges, the fans got loud to try and influence the decision.
"You could just tell our fans were at another level tonight, and they were fired up for this," Cook said. "Of course I walk in and I see big leaders in our community down there on the court. It brings out the people who are leaders in this community. It's a big atmosphere, and big time."
It's the highest-ranked opponent Nebraska (18-3, 10-2 Big Ten) has beaten this season, after losing top-15 matches against Stanford and Wisconsin.
"I told them they can do amazing things if they really dig down, and they did," Cook said.
It was a great win for a Nebraska team looking to show it belongs in the elite even with a roster without a senior, and two freshmen playing big roles.
You have free articles remaining.
"I just think that Penn State is a great team and it just showed a lot of the work that we've been putting in this past week has not gone unnoticed," said Husker middle blocker Lauren Stivrins.
And in one of the more remarkable, and surprising, accomplishments in the recent history of the program, Nebraska has now won nine of the last 10 matchups against the seven-time national champs, coming over five seasons. Seven of the matches in the series in that stretch have been five setters, including each of the last four.
Of the 30 matches Penn State has lost in the past five seasons, nine have been against Nebraska.
Playing Penn State always seem to bring out the best in Nebraska.
"Super match. I mean, it doesn't get any better than that," Cook said. "Both teams played great. It was great volleyball, both teams played really hard and nothing but respect for Penn State."
Out-of-system kills make difference: In a close match when each team had a similar number of hitting attempts — 181 for Penn State and 176 for Nebraska — the Huskers had 12 more kills than Penn State.
Part of that was because Nebraska's offense was turning low-percentage plays — bump sets, out-of-system sets from players other than setter Nicklin Hames and back-row attacks — into high-percentage plays. On one such play, Madi Kubik got a kill from a bump set from Hames from off the court all the way to the opposite pin. Jazz Sweet also was aggressive on getting kills on out-of-system sets.
Nebraska's kills on Hames' bump sets, and other out-of-system plays, had a big impact on the match, Cook said.
"Those are huge kills, because when you got your setter bump setting, (Penn State) thinks, 'OK, we're going to win this point,'" Cook said.
The Huskers are out of system a lot — some of that is poor passing and some a result of long rallies — so Nebraska has to make it work, Cook said.
"This team has really embraced that we're still in system when we're out of system, and Nicklin has to be maybe the best bump setter in the country," Cook said. "She puts those balls where we can get swings and kills and she had a couple of really nice ones tonight. There was one great play in Set 1 — that's an ESPN highlight play."
Penn State vs. Nebraska, 11.2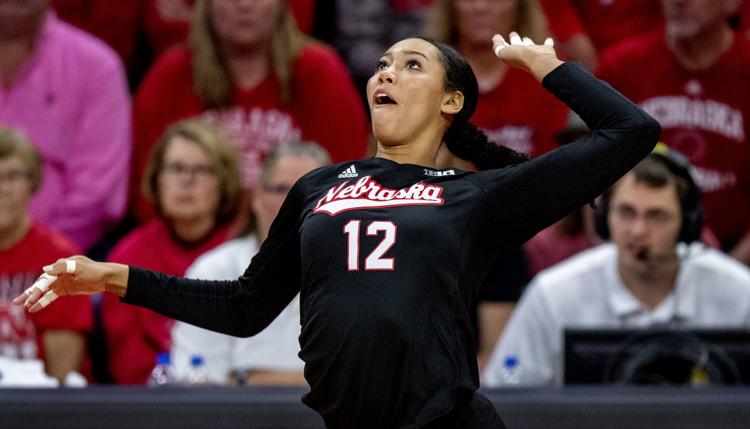 Penn State vs. Nebraska, 11.2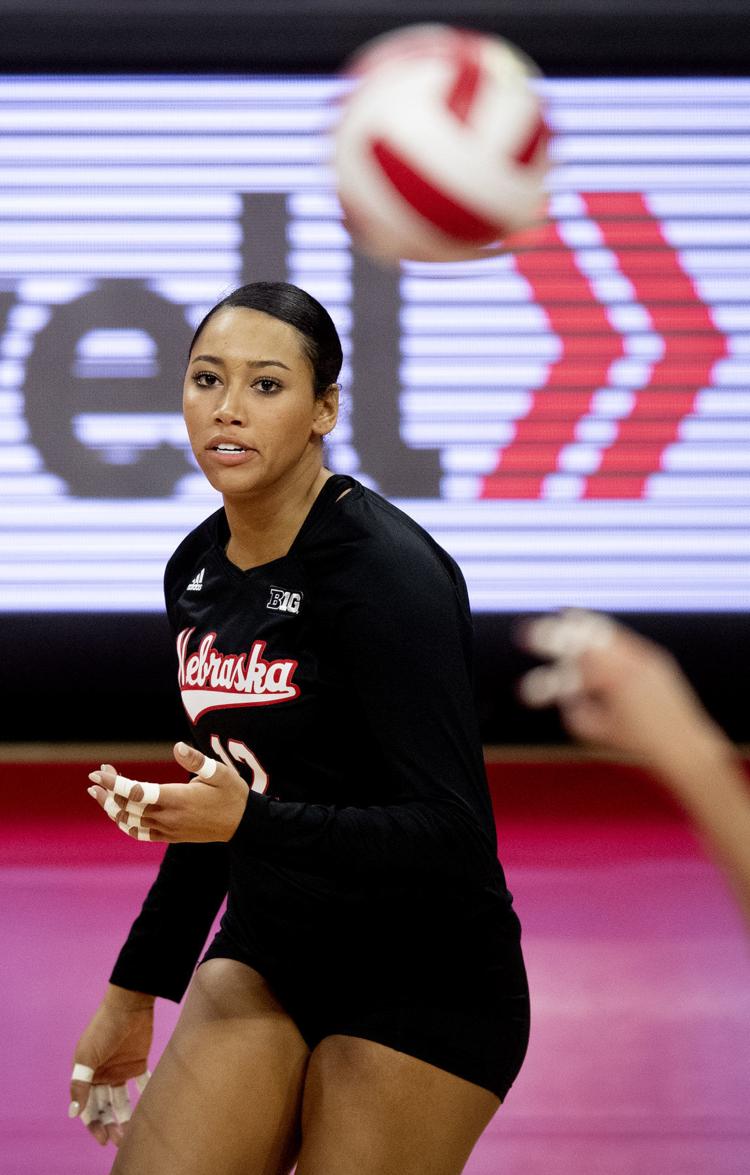 Penn State vs. Nebraska, 11.2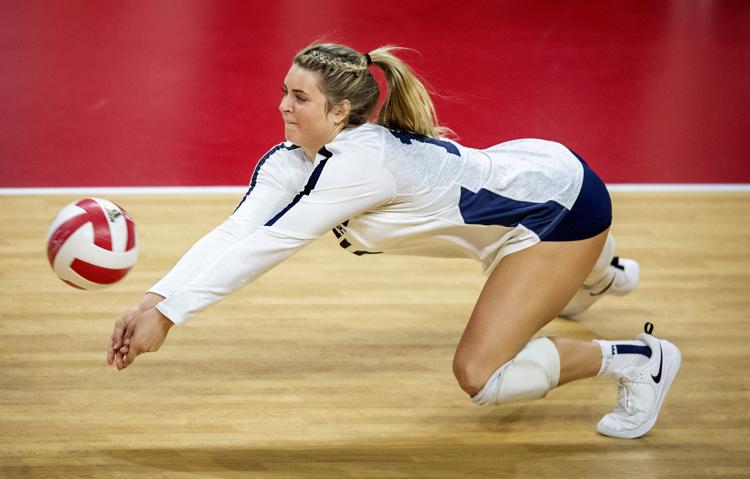 Penn State vs. Nebraska, 11.2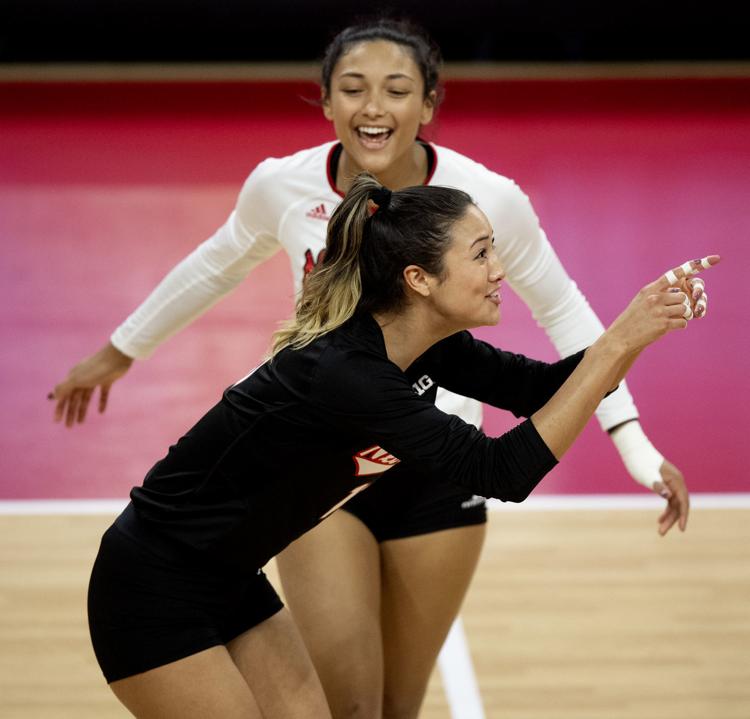 Penn State vs. Nebraska, 11.2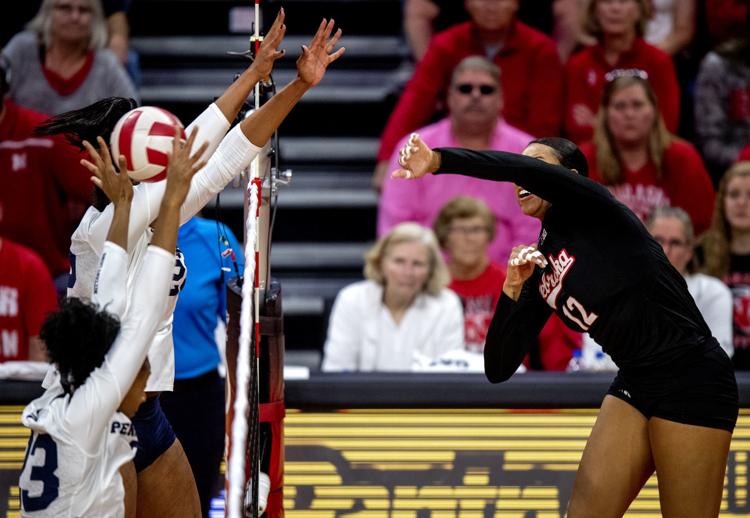 Penn State vs. Nebraska, 11.2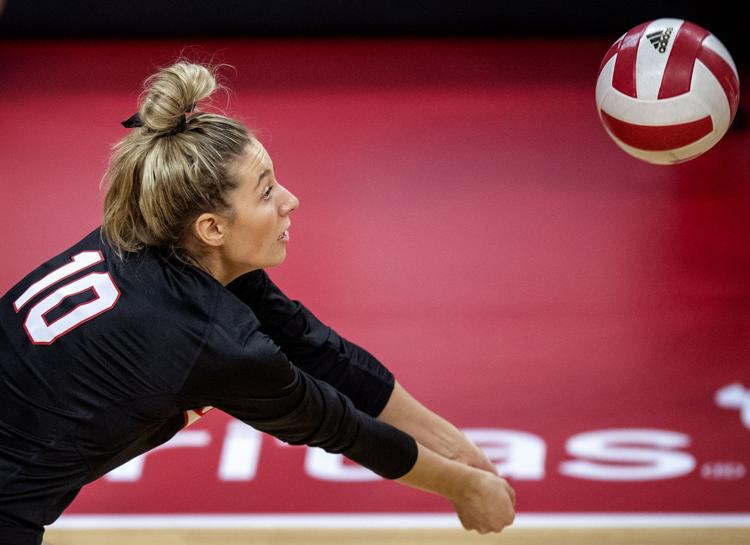 Penn State vs. Nebraska, 11.2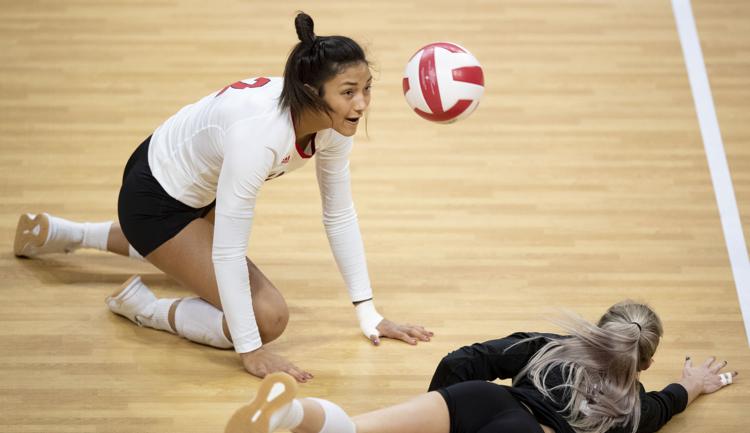 Penn State vs. Nebraska, 11.2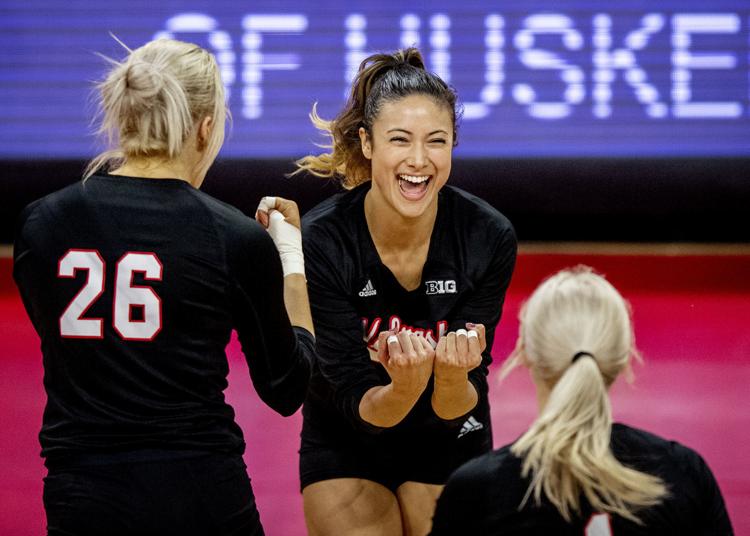 Penn State vs. Nebraska, 11.2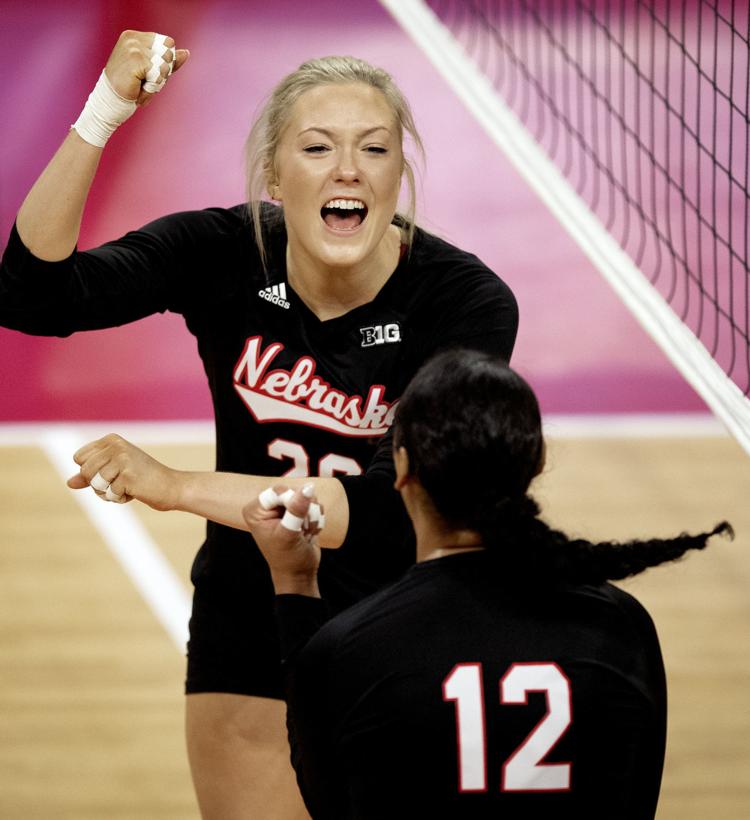 Penn State vs. Nebraska, 11.2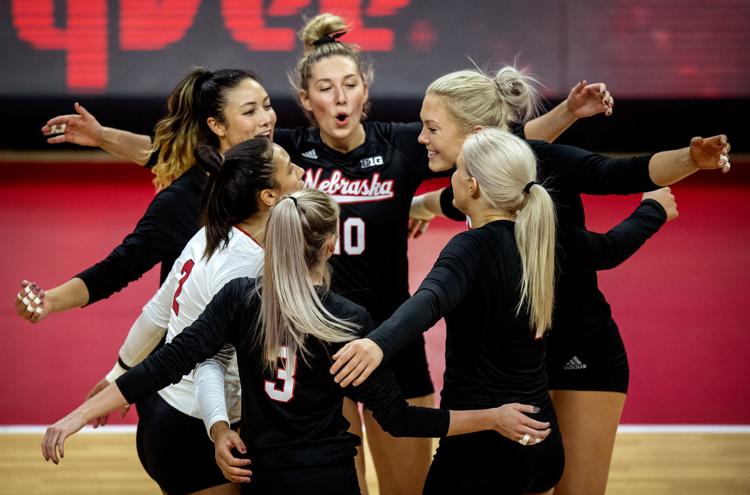 Penn State vs. Nebraska, 11.2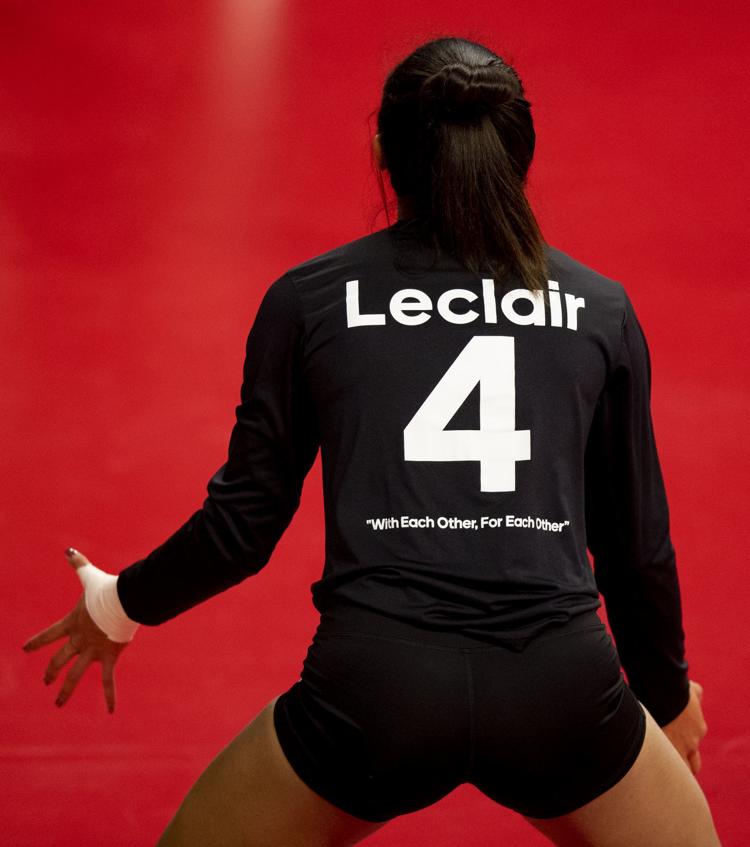 Penn State vs. Nebraska, 11.2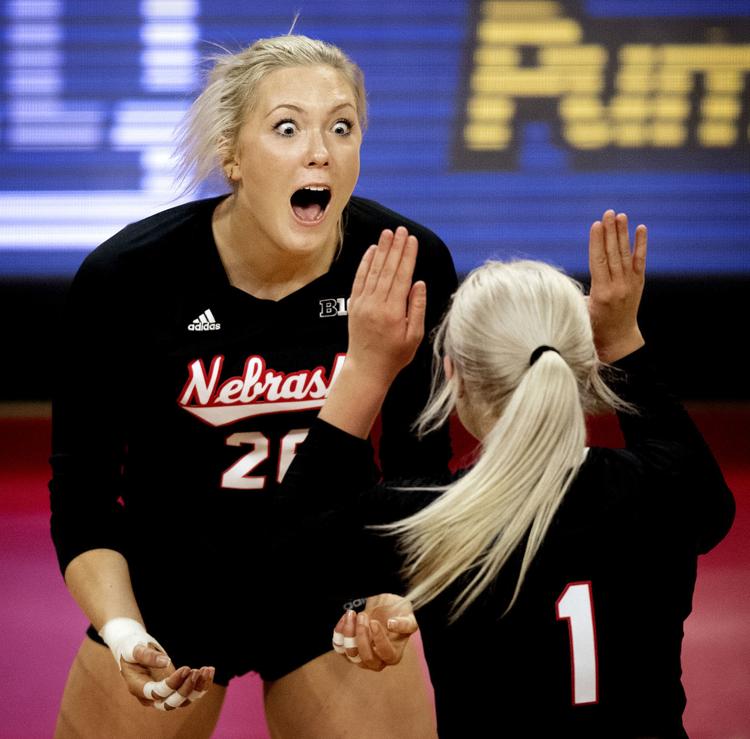 Penn State vs. Nebraska, 11.2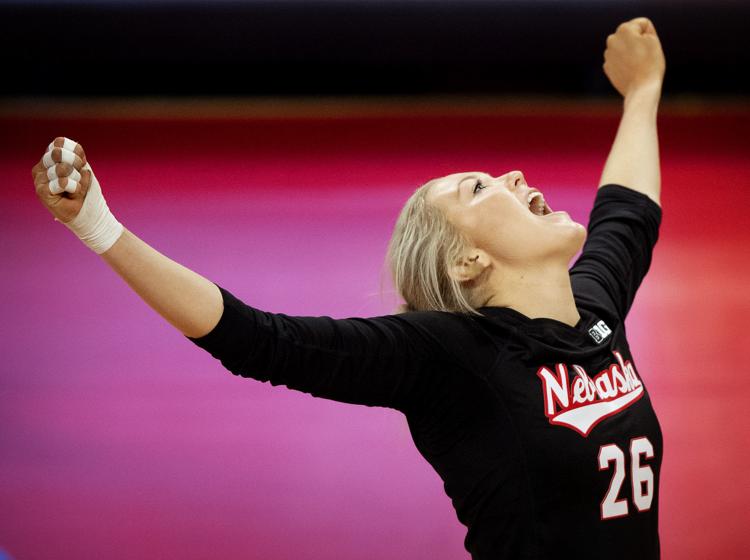 Penn State vs. Nebraska, 11.2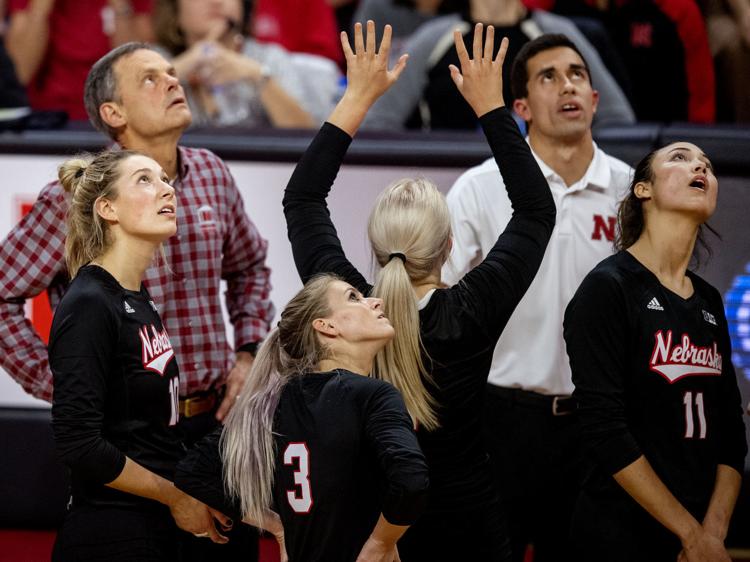 Penn State vs. Nebraska, 11.2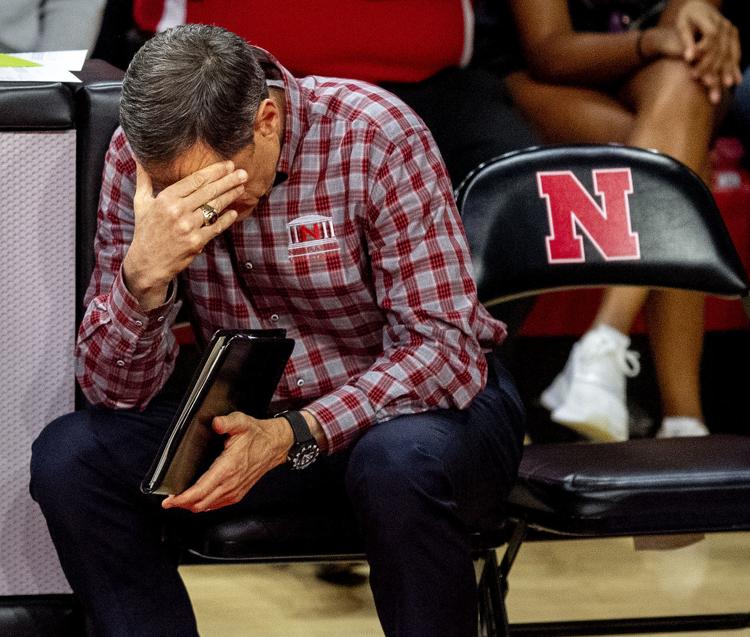 Penn State vs. Nebraska, 11.2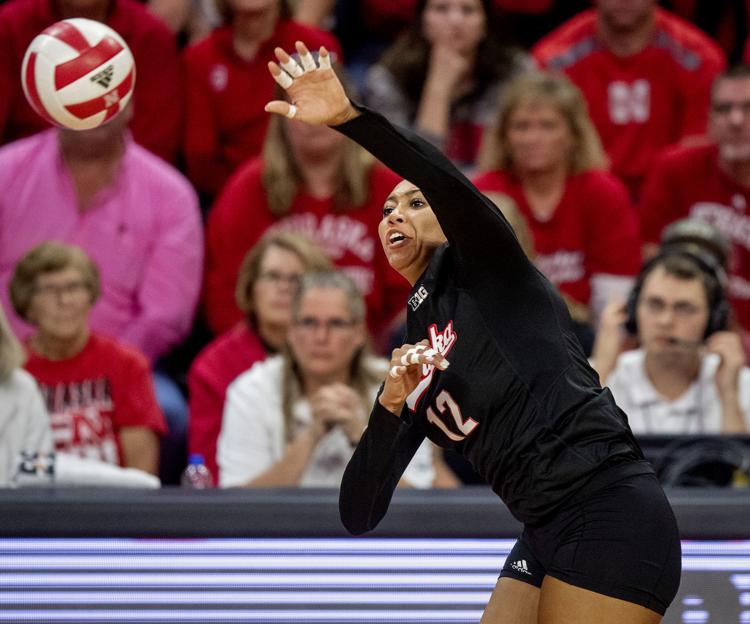 Penn State vs. Nebraska, 11.2