Like a wide receiver who can give a quarterback confidence by catching almost any ball thrown his way, Nebraska volleyball coach John Cook says a hitter who is crushing kills can make a setter feel like she can do anything.
That's what Nebraska middle blocker Lauren Stivrins was doing for the Huskers' freshman setter, Nicklin Hames, in her first match playing in the NCAA Tournament on Friday. Hames set the ball, and Stivrins put it away at a 50 percent clip in another sweep.
"(Lauren) makes Nicklin feel invincible setting her because Nicklin can miss it, and Lauren is still going to do something with it," Cook said. "That's what the great middles can do."
Stivrins had 12 kills — her most in her seven career NCAA Tournament matches — but also a great all-around match in Nebraska's 25-19, 25-12, 25-16 win against Hofstra in the first round at the Devaney Sports Center.
So sixth-ranked Nebraska will take a nine-match winning streak into the second round, against No. 24 Missouri on Saturday.
Lexi Sun added nine kills for Nebraska, and Mikaela Foekce had nine kills and a match-high six blocks. Hames set the Huskers' attack to a .352 hitting percentage.
Stivrins, who earned first-team all-Big Ten honors this week, reached 12 kills on just 18 attempts with three errors to hit .500. Her season high for kills was 16, but that came in a four-set match.
Stvirins also had three blocks, one ace serve and two digs. After a shaky start, Nebraska was passing serves better, which allowed Stivrins to get more sets.
But now Hames isn't just setting to Stivrins when it's a perfect situation.
"I think people know if the ball is off (the net) we're going to set our pins, and tonight we were taking a few more risks, and if the ball was a little off Nicklin was still firing it to the middles, and it was working out," Stivrins said.
Stivrins had kills on five of her first seven attempts. Stivrins got kills on one of her go-to plays, the slide attack, but also was crafty in getting kills on tips. By the third set she was feeling it so much that she wanted a chance for a make-up after her kill got taken away when Hofstra won a video review challenge.
"I actually turned to (Hames) and said, 'All right, they just took away one of my kills; I want it back.' I was like, 'Set me this next ball,'" Stivrins said.
Hofstra (25-8) kept it close for most of the first set. The Hofstra hitters did a good job of hitting off the blockers' hands for kills.
The second set started a whole lot better, with Nebraska charging out to a 12-3 lead.
Why you may think the bigger adjustment would be for the small team from the Colonial Conference to adjust to playing the Huskers, Cook said it also takes time for Nebraska to adjust to Hofstra.
Italian outside hitter Laura Masciullo led Hofstra with 10 kills. Nine of the Pride players are international students.
"They're European volleyball players and they understand the game, and what to do," Cook said. "They're not as big and physical, so they have to be more creative, and if you're not disciplined, they make you pay. We got caught a little bit, but we made a nice adjustment, and we started blocking balls and digging balls and shutting them down."
Hofstra hit .333 in the first set, but then just .044 over the final two sets combined.
"I thought we played some really good volleyball games two and three," Cook said.
Hofstra vs. Nebraska, 11.30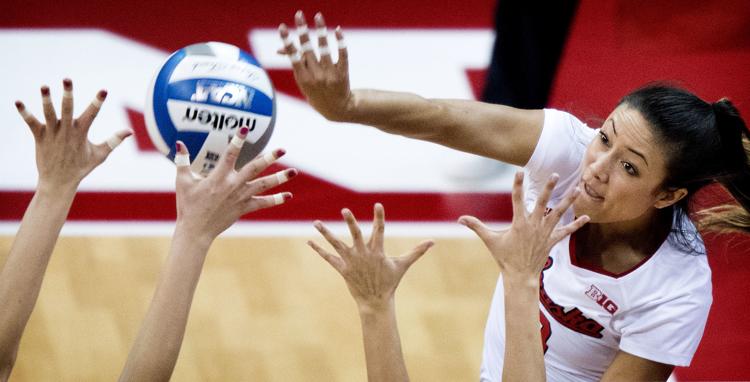 Hofstra vs. Nebraska, 11.30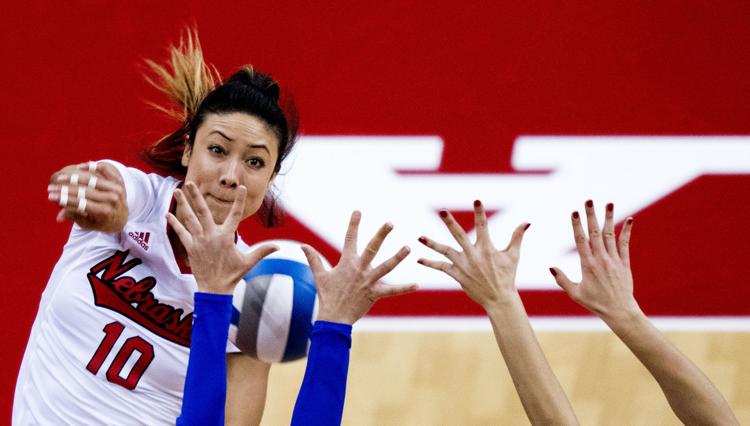 Hofstra vs. Nebraska, 11.30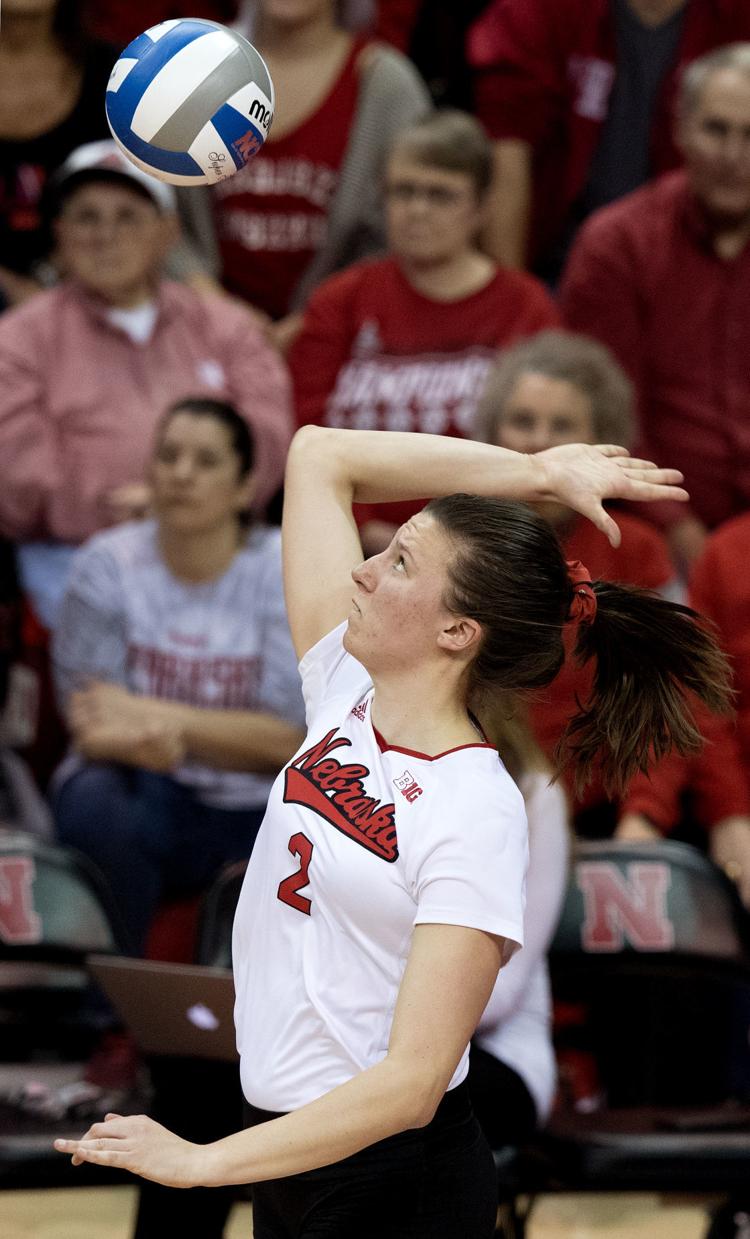 Hofstra vs. Nebraska, 11.30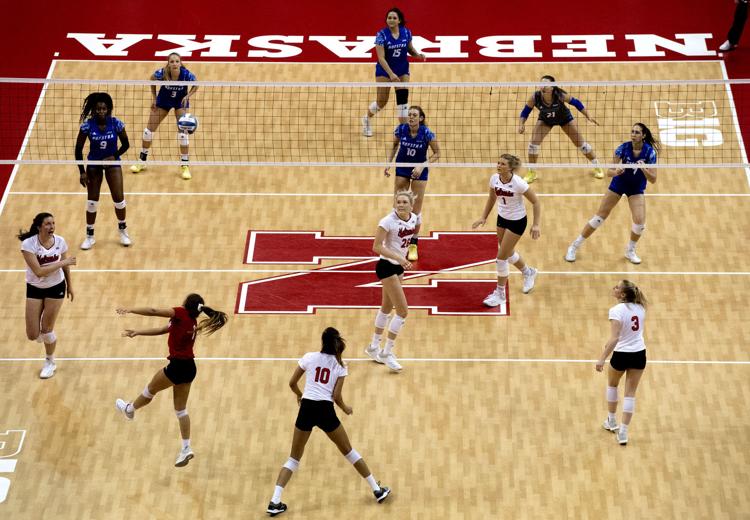 Hofstra vs. Nebraska, 11.30
Hofstra vs. Nebraska, 11.30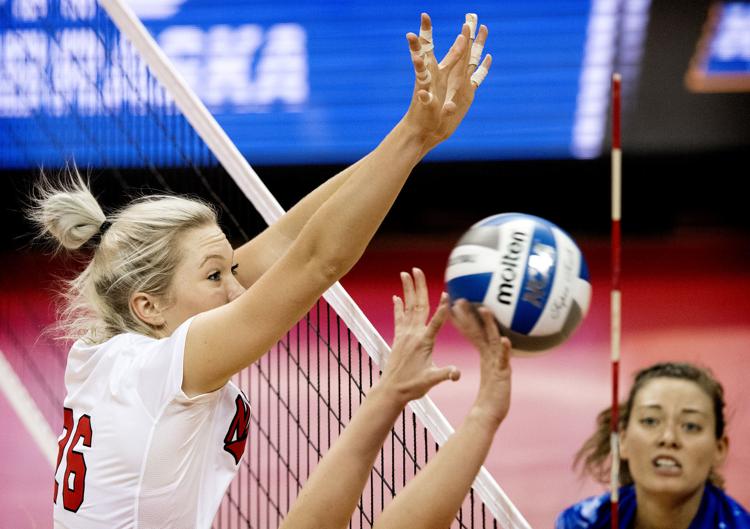 Hofstra vs. Nebraska, 11.30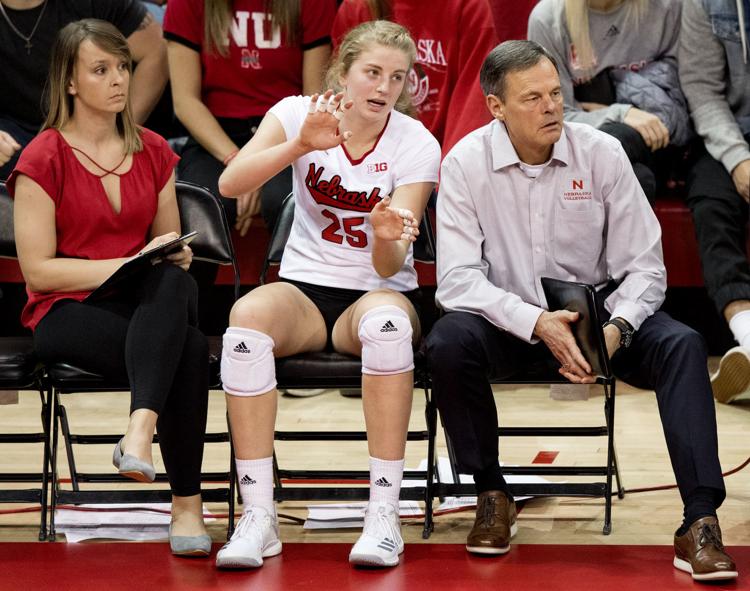 Hofstra vs. Nebraska, 11.30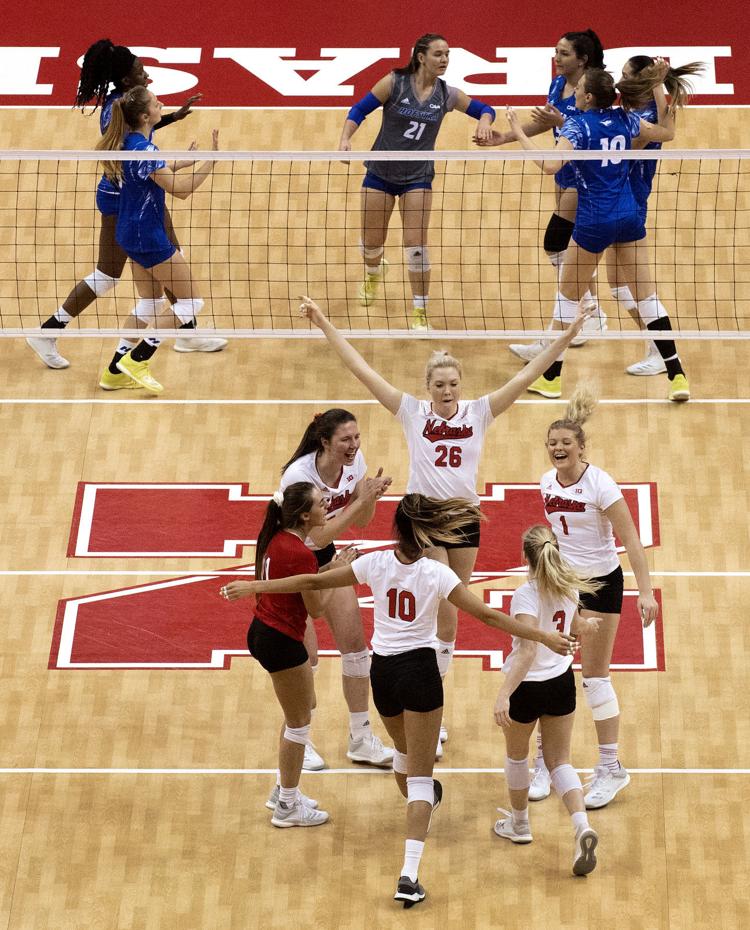 Hofstra vs. Nebraska, 11.30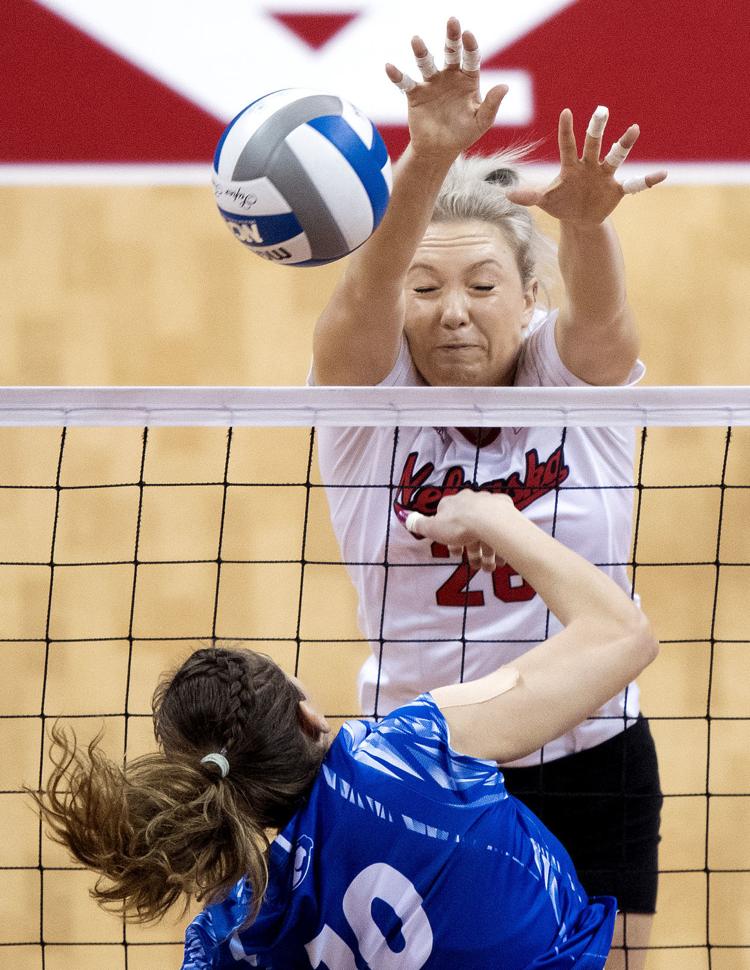 Hofstra vs. Nebraska, 11.30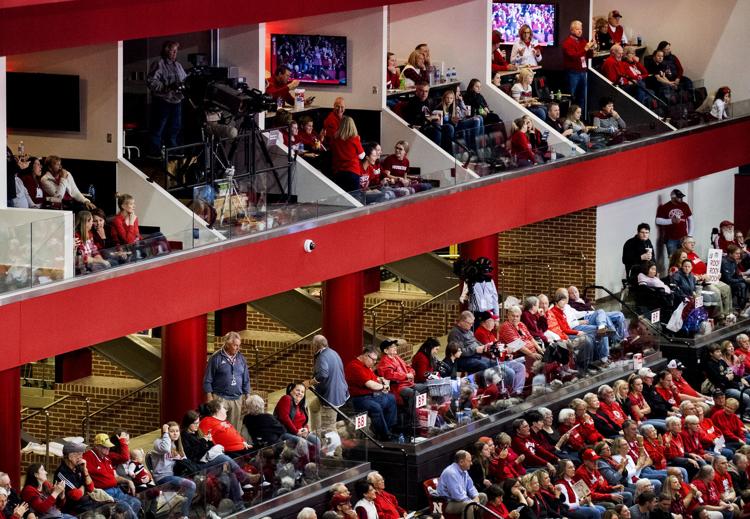 Hofstra vs. Nebraska, 11.30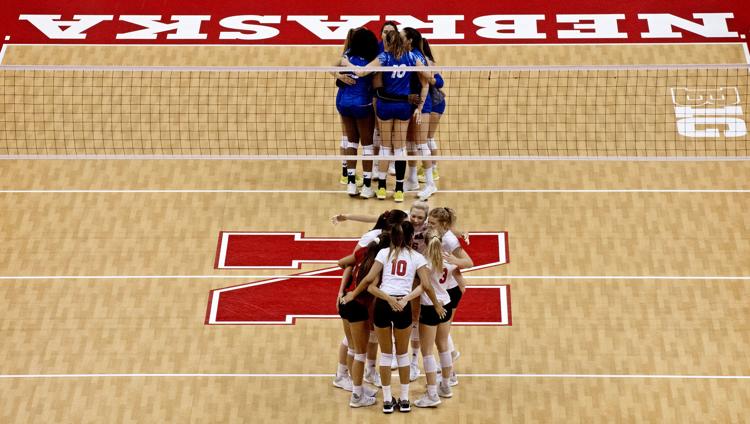 Hofstra vs. Nebraska, 11.30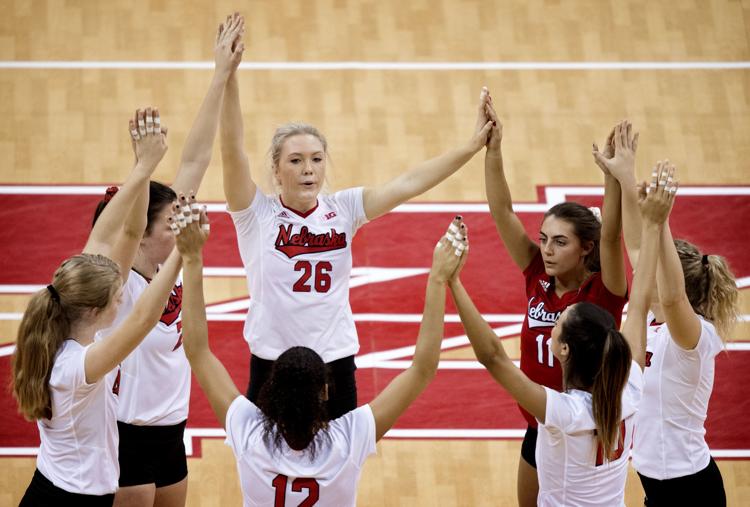 Hofstra vs. Nebraska, 11.30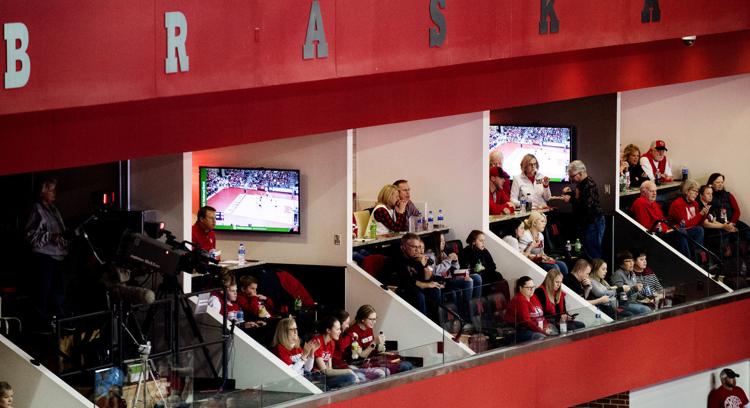 Hofstra vs. Nebraska, 11.30