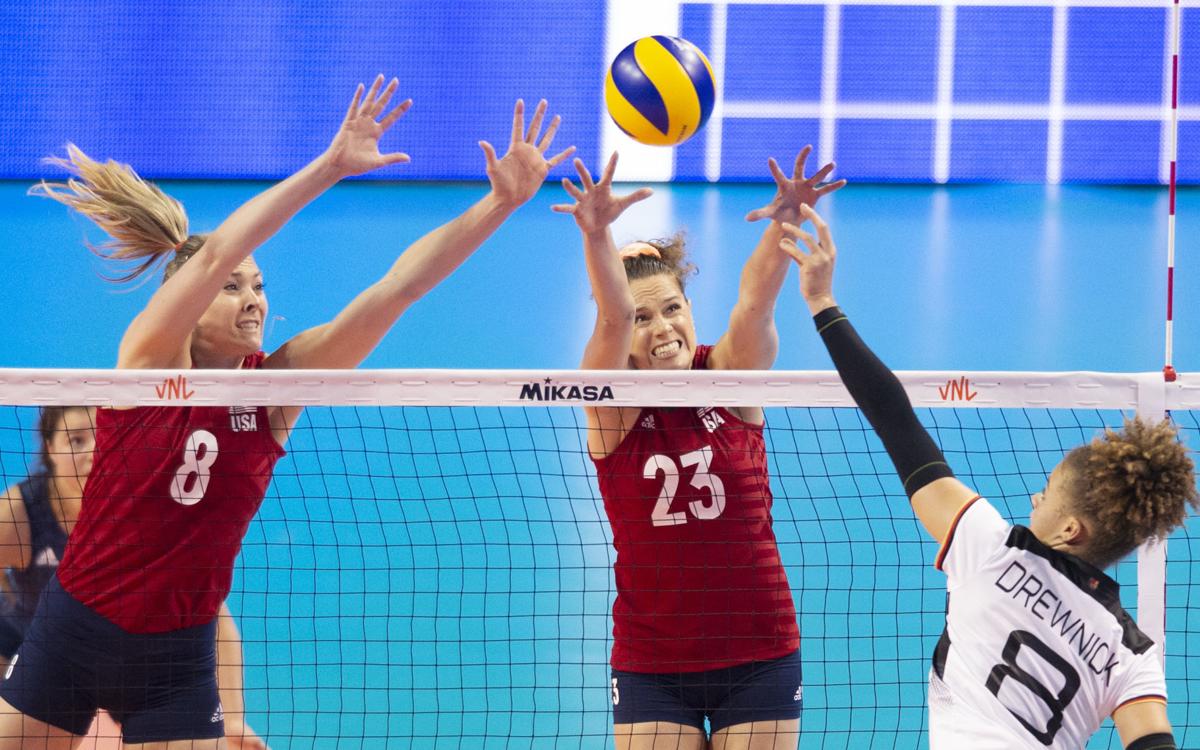 The United States National Team opened the final rounds of the FIVB Volleyball Nations League tournament with a 21-25, 25-16, 25-15, 26-24 win against Poland on Wednesday in Nanjing, China.
Former Husker Kelsey Robinson played a leading role in the win, finishing with 15 kills on 30 attacks. She also had two blocks for 19 total points. Annie Drews (Purdue) led the Americans with 21 kills on 41 attacks and one ace.
An ace serve from Robinson was part of an early 3-0 run in the fourth set, and the Americans never relinquished the lead and clinched the win on Robinson's kill off the block.
The United States out-served Poland 7-2 in aces, though the Americans had to overcome 12 service errors.
Team USA will play Brazil at 2 a.m. Friday. Former Huskers Jordan Larson and Mikaela Foecke also are on the Team USA roster.