There were a lot of odd feelings after the Nebraska volleyball match on Saturday, except for Wisconsin, which quickly got a three-set win against the Huskers that gives them a very early advantage in the race for the Big Ten Conference championship.
Outside hitter Molly Haggerty had 11 kills and All-America middle blocker Dana Rettke had 10 kills to lead the 13th-ranked Badgers to a 25-23, 25-21, 25-22 win against No. 2 Nebraska at the Devaney Sports Center.
It was odd for Nebraska fans because they're just not accustomed to watching the Huskers get swept. Nebraska hadn't been swept in its previous 84 matches, dating to the 2016 national semifinals against Texas.
And Nebraska hadn't been swept on its home court since early in the 2014 season, against Stanford.
Then there's the fact that Nebraska actually did pretty well hitting in the match. The Huskers' .336 hitting percentage was above its season average, and Nebraska had 49 kills, two more than Wisconsin.
But Nebraska essentially got dominated.
"It blows my mind. I don't know how I'm going to deal with it," said Nebraska coach John Cook.
Nebraska lost for the first time in Cook's 20 years as Nebraska head coach when hitting. 300 or better.
What happened is Nebraska's usual good defense wasn't ever there as the Badgers hit .376, the best mark against Nebraska since 2011.
"What's hard for me is what they hit on our home court. That's really hard," Cook said.
And that Nebraska wasn't good on defense was even worse because the Huskers also lost the serving game with no ace serves and 10 errors.
And this isn't the team to be even just OK on defense against, because Wisconsin can come at you from every spot. Even the Badgers' "other" middle blocker, Danielle Hart, had 10 kills and hit .643. Rettke's 10 kills came without being blocked for a .500 hitting percentage.
Wisconsin was really good, Cook said, and Nebraska (11-2, 3-1 Big Ten) was probably showing some fatigue from three straight road matches to start the conference season.
You have free articles remaining.
"Normally we're a great serve, block and defensive team and tonight it was like we were in slow motion," Cook said.
Wisconsin (8-4, 3-0) has now won three straight matches against the Huskers, coming over three years.
There were good things on offense, especially considering that Nebraska's hitters were often hitting out of system because the passing wasn't great. Lexi Sun led the Huskers with 15 kills on .270 hitting, and Jazz Sweet had 13 kills and hit. 524. Madi Kubik had nine kills and hit .364. Lauren Stivrins was also way above average with nine kills on 11 attempts.
But that doesn't mean a whole lot when you get swept.
"I think everyone did a really good job offensively, but we just couldn't get enough defensive stops to slow them down," Stivrins said.
Wisconsin played great at the end of all three sets. In the first set Nebraska put itself in position to win the set with leads of 16-13 and 21-20.
But then Nebraska got stuck in a bad rotation where its passing faltered. Wisconsin drilled back a couple of overpasses for kills during a 4-0 run to take a 24-21 lead.
In the second set Nebraska led again 15-13. But Wisconsin went on a 4-0 run that included a couple of more Nebraska errors to take an 18-16 lead.
It was at the finish when Wisconsin showed its experience, with six starters back from an NCAA Elite Eight team.
"We got to 20 points and then we didn't put any pressure on them," Cook said. "We made soft plays and made errors, and they're a very steady team."
Nebraska volleyball vs. Wisconsin, 10.5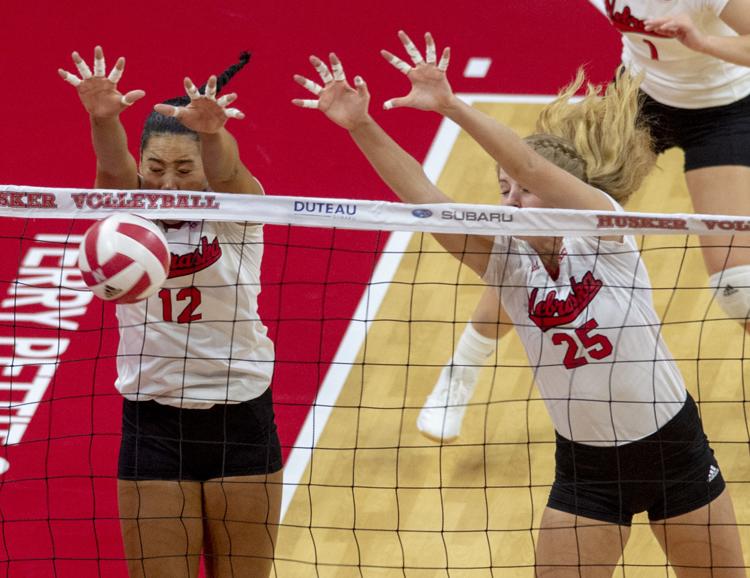 Nebraska volleyball vs. Wisconsin, 10.5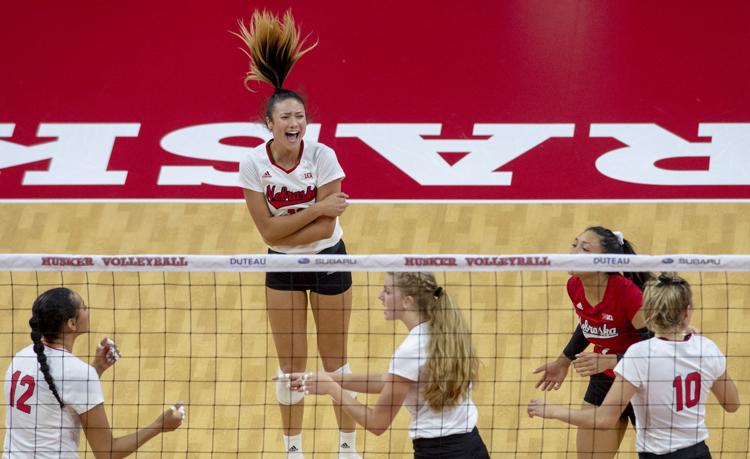 Nebraska volleyball vs. Wisconsin, 10.5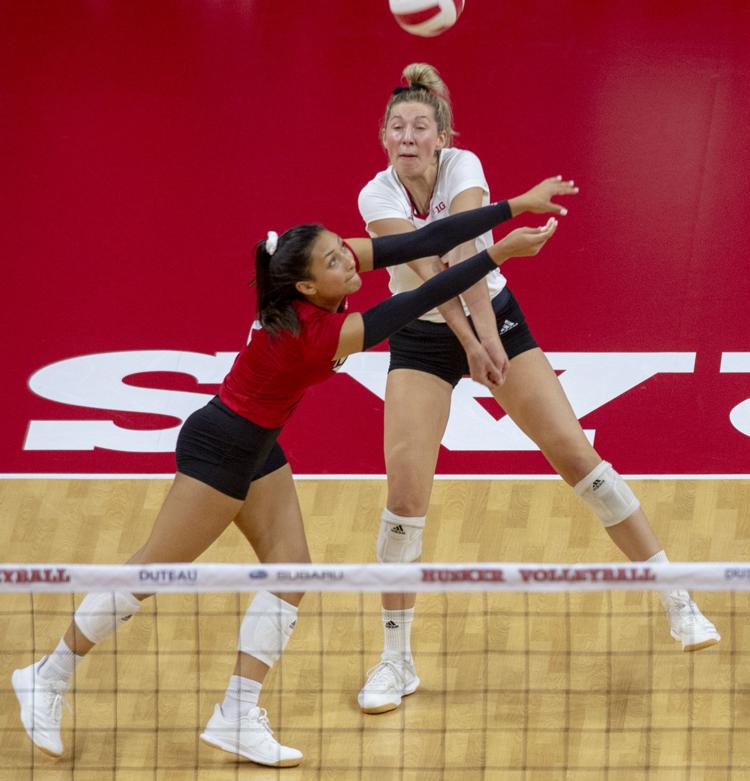 Nebraska volleyball vs. Wisconsin, 10.5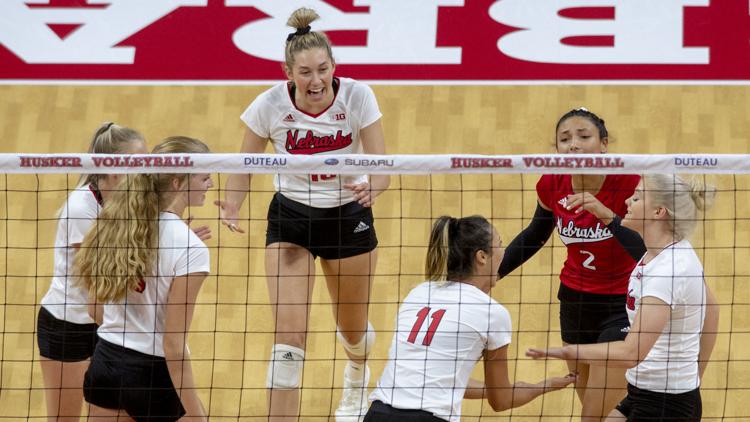 Nebraska volleyball vs. Wisconsin, 10.5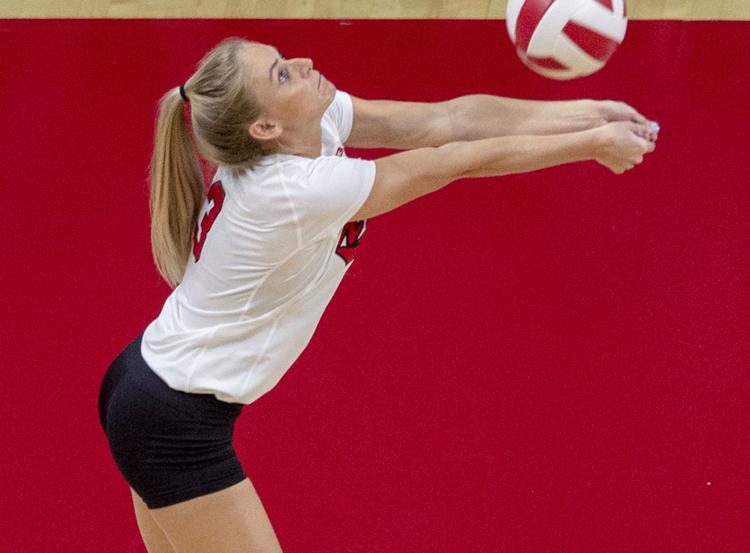 Nebraska volleyball vs. Wisconsin, 10.5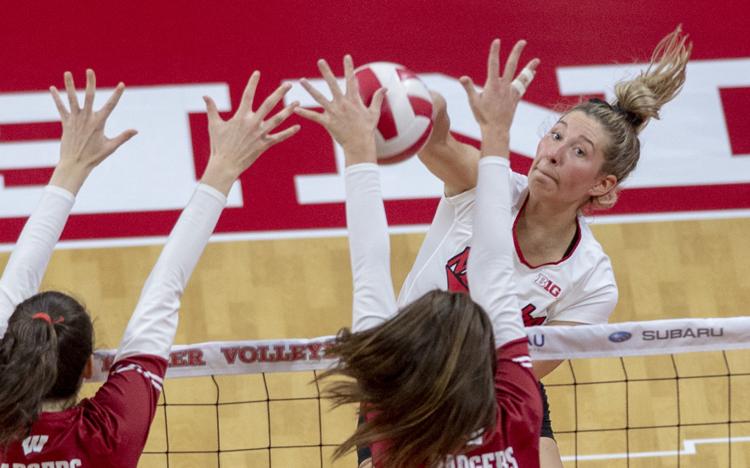 Nebraska volleyball vs. Wisconsin, 10.5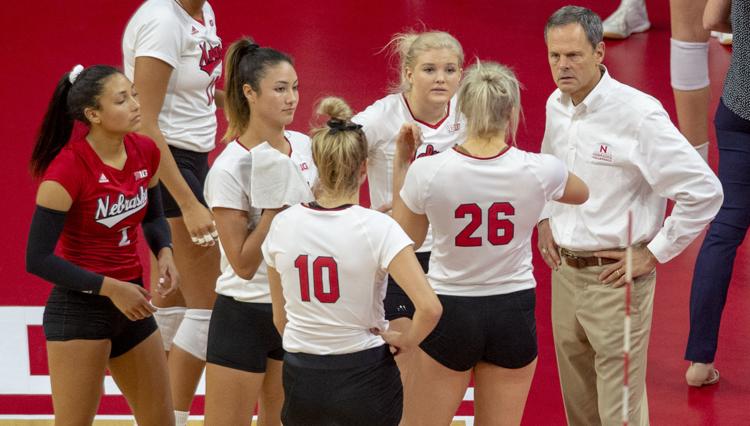 Nebraska volleyball vs. Wisconsin, 10.5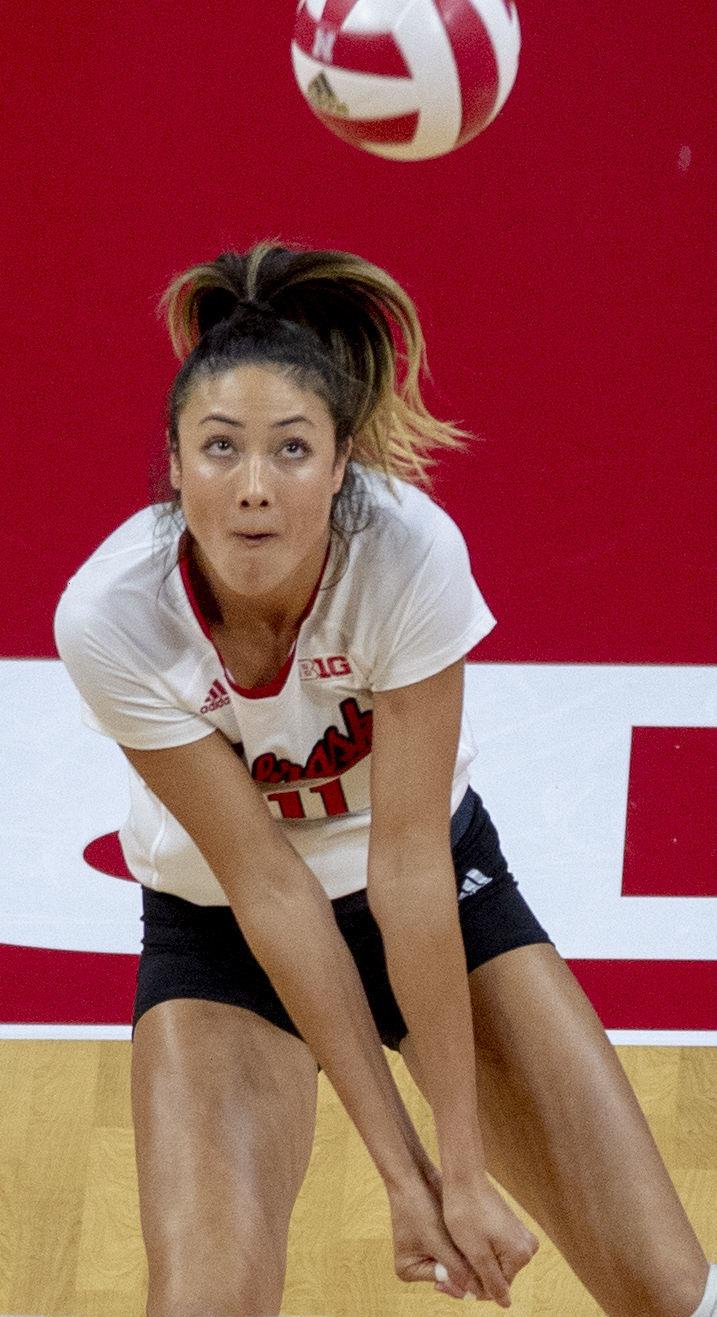 Nebraska volleyball vs. Wisconsin, 10.5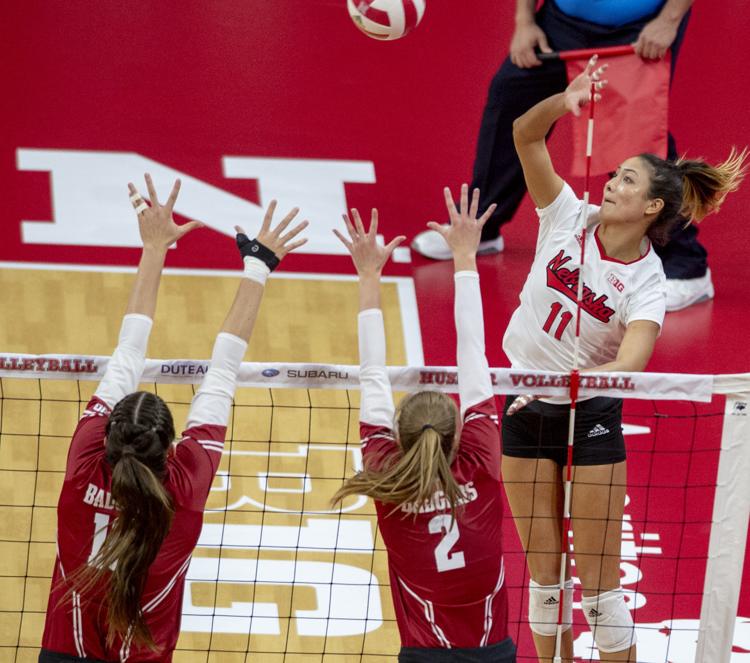 Nebraska volleyball vs. Wisconsin, 10.5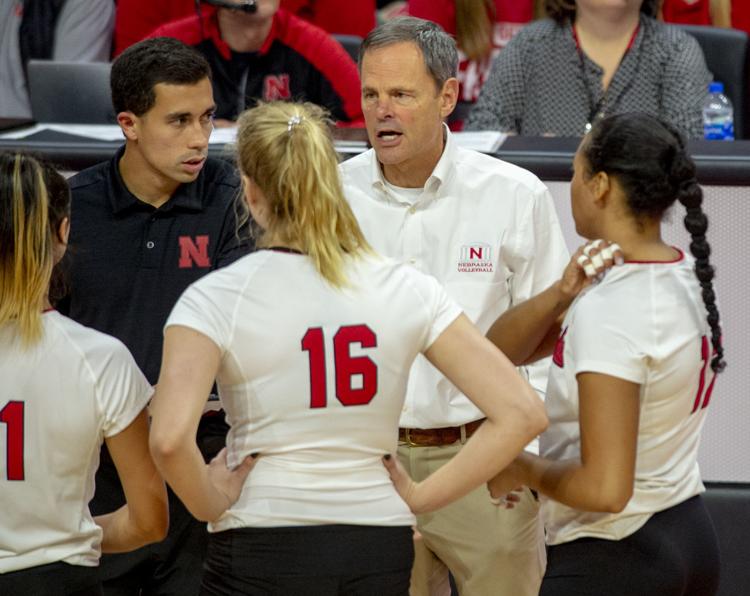 Nebraska volleyball vs. Wisconsin, 10.5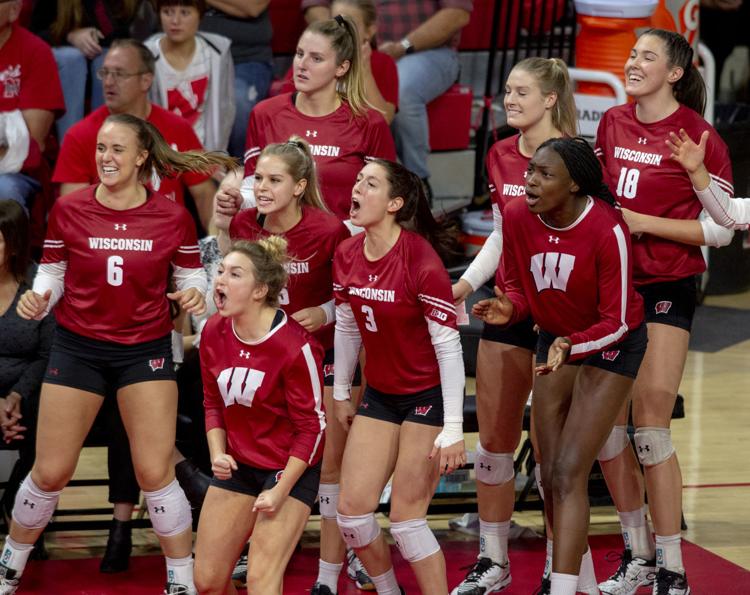 Nebraska volleyball vs. Wisconsin, 10.5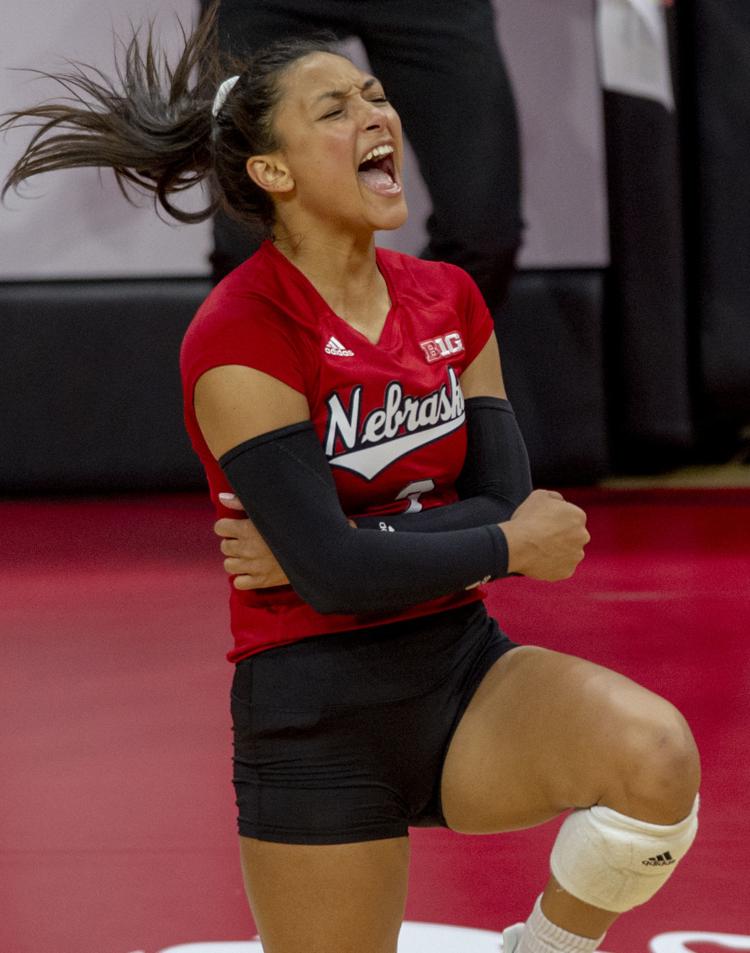 Nebraska volleyball vs. Wisconsin, 10.5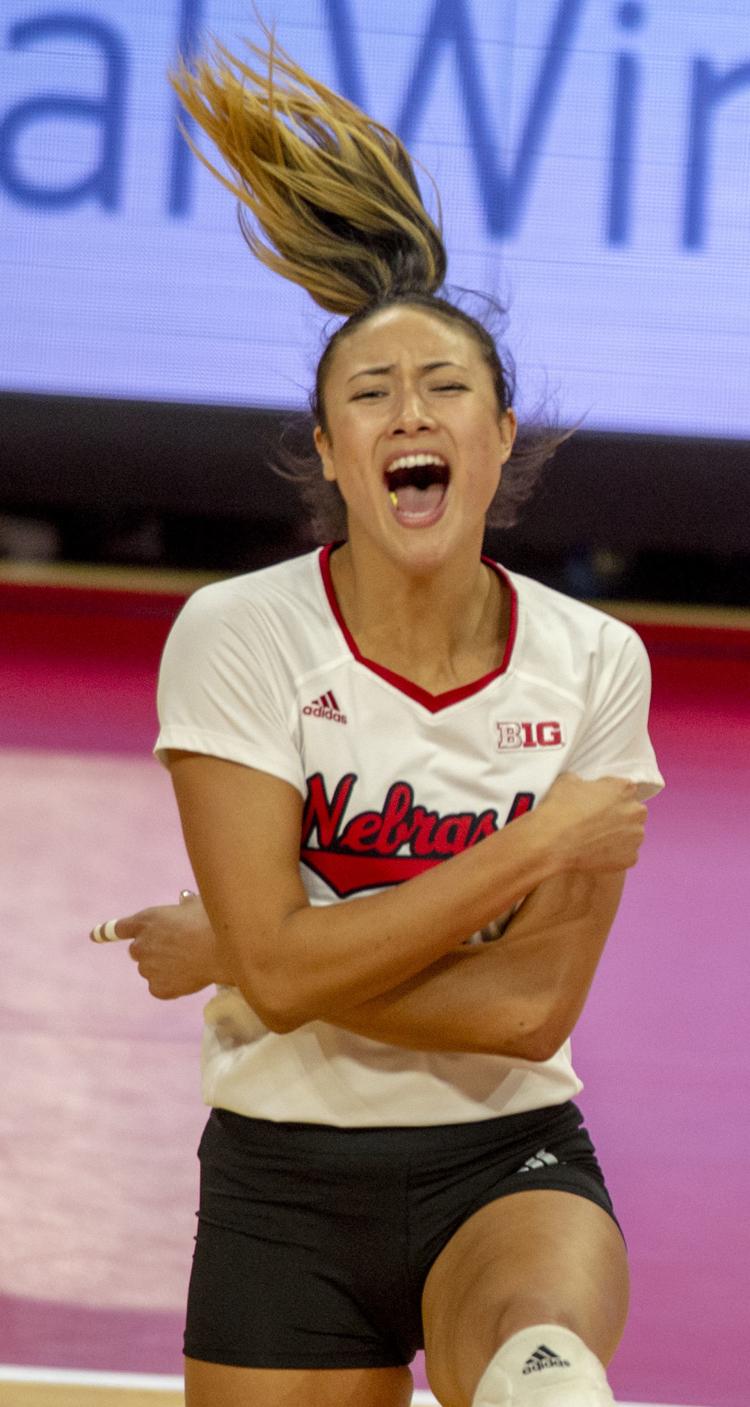 Nebraska volleyball vs. Wisconsin, 10.5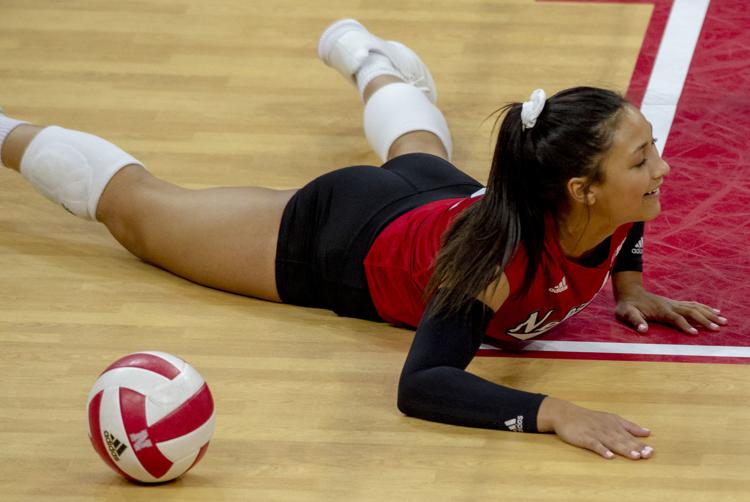 Nebraska volleyball vs. Wisconsin, 10.5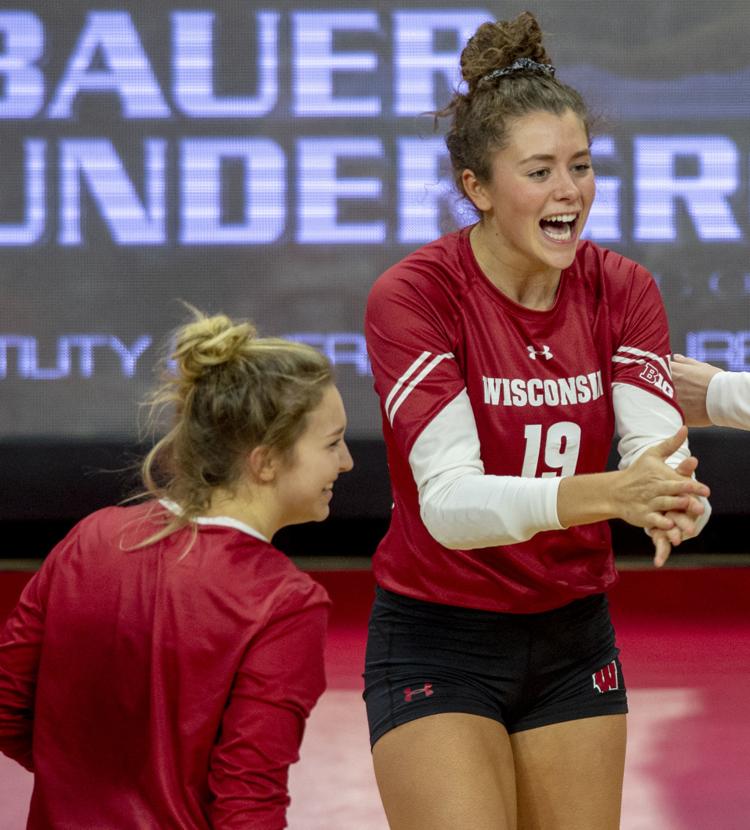 Nebraska volleyball vs. Wisconsin, 10.5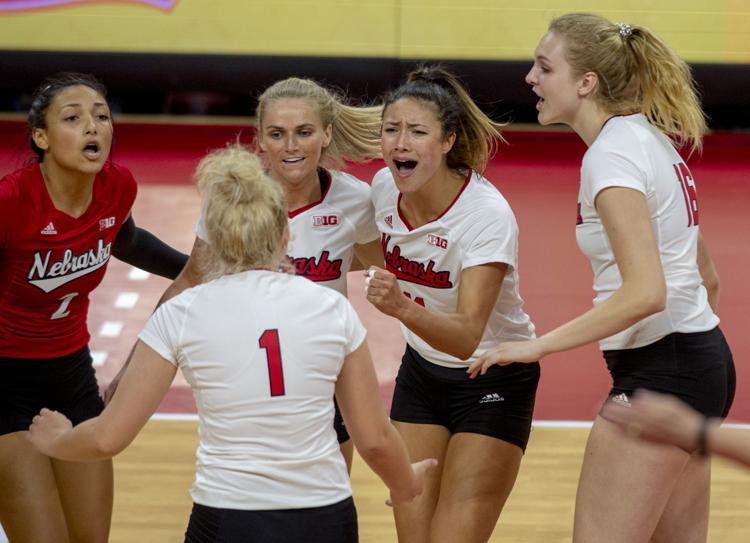 Nebraska volleyball vs. Wisconsin, 10.5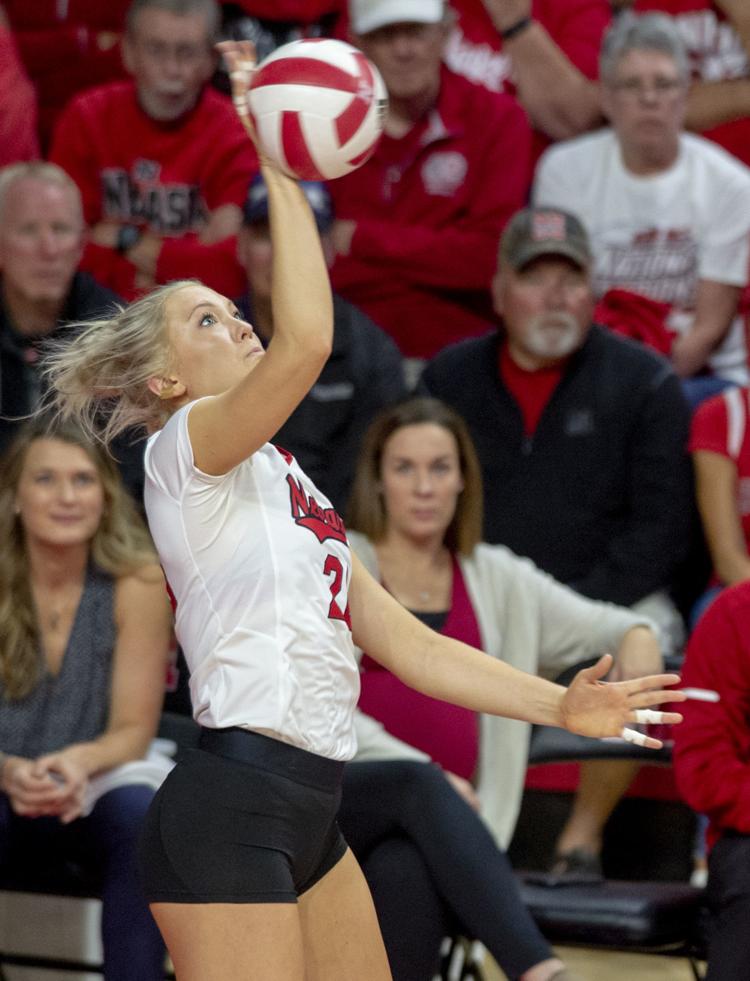 Nebraska volleyball vs. Wisconsin, 10.5