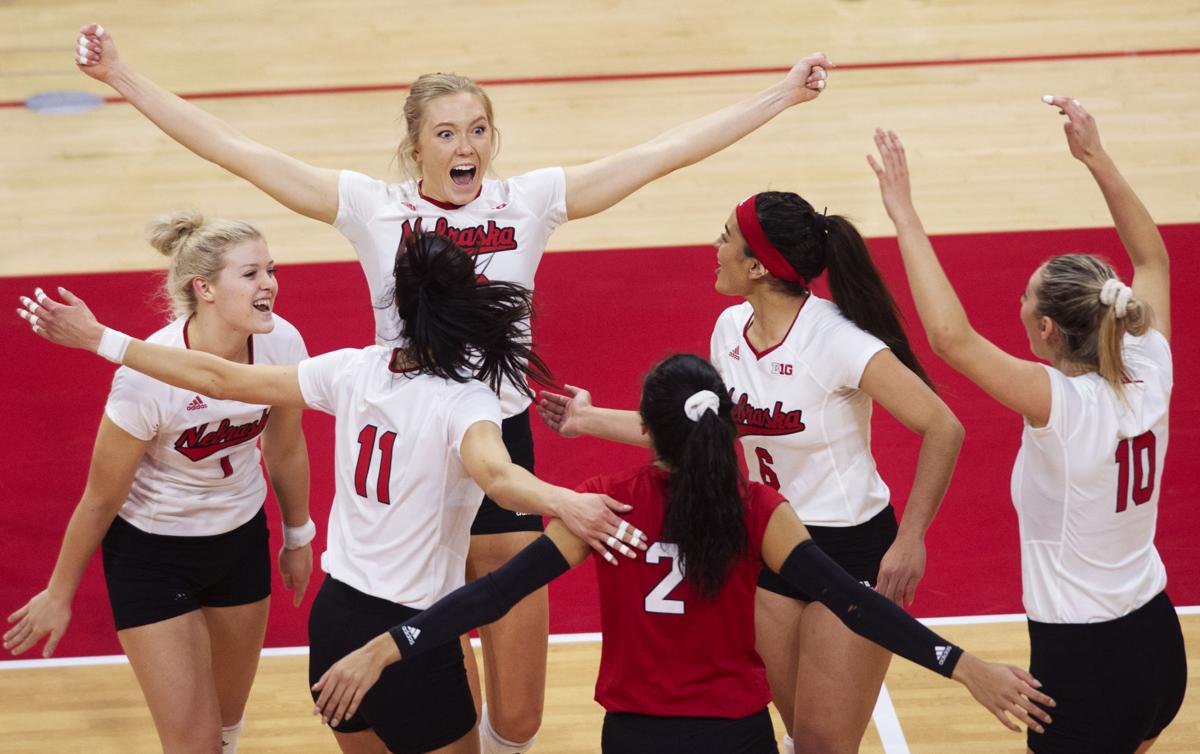 For the second week in a row, the Nebraska volleyball team will play in a matchup of top-five teams.
In the new American Volleyball Coaches Association poll released Monday, Wisconsin remained at No. 1 and the Huskers stayed at No. 4. The Huskers and Badgers will play two matches against each other this weekend in Madison, Wisconsin. The Badgers are 10-0 and Nebraska 7-1.
Nebraska's last match against the No. 1 team in the country was against Stanford in the 2018 national championship match, which Stanford won in five sets.
In 2019, Nebraska played in a No. 1 vs. No. 2 matchup when Nebraska was No. 1, with the Huskers losing to Stanford in that match.
Last weekend the Huskers split two matches against No. 5 Minnesota, with the Huskers earning the sweep in the second match.
Minnesota remained at No. 5 in the poll and is just 37 points behind the Huskers in the voting of 60 coaches.
Ohio State (9-0) moved into the poll at No. 19, giving the Big Ten six ranked teams.
Defending national champion Stanford dropped out of the poll, and isn't ranked for the first time since the poll began in 1982. The Cardinal have a 1-3 record with six postponed matches. That means Nebraska has been ranked in the poll a record 564 times, including 508 times in the top 10