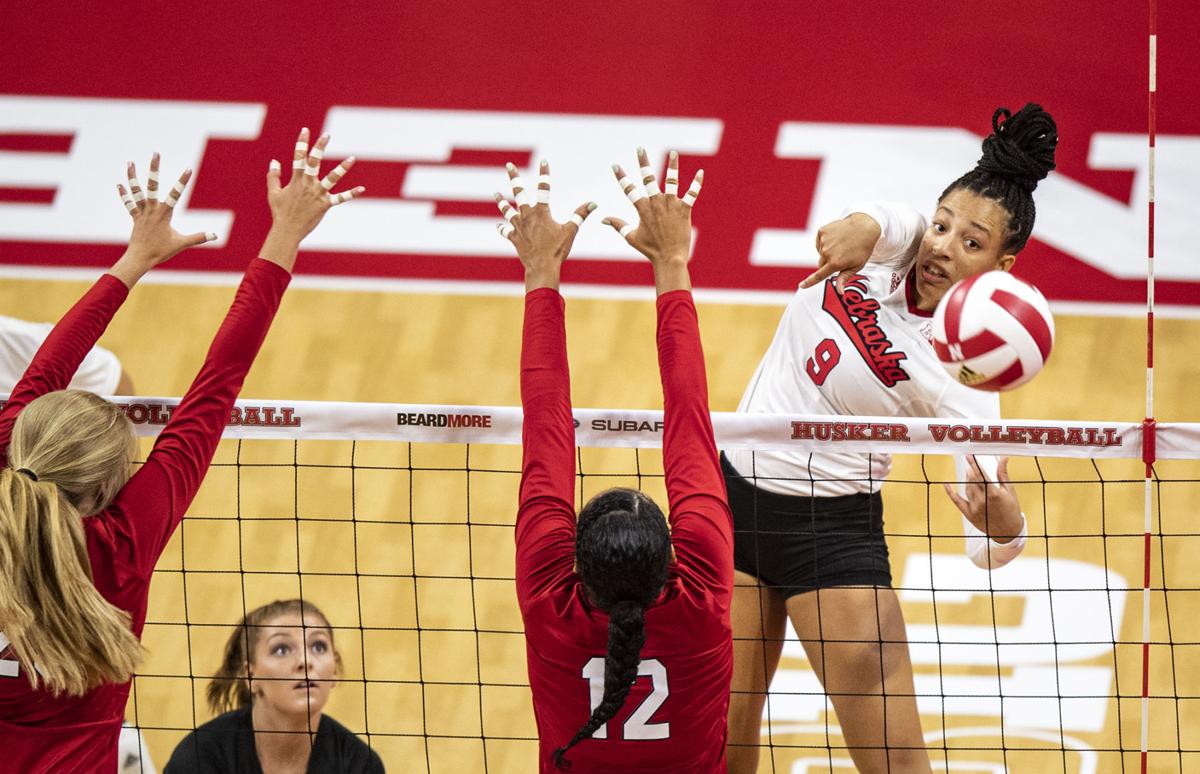 Nebraska sophomore outside hitter Capri Davis will take an indefinite medical leave of absence from the volleyball program effective immediately, the Athletic Department announced on Wednesday.
A native of Mansfield, Texas, Davis had played in nine matches this season with 38 kills, 12 blocks and 11 digs. Davis had a season-high 10 kills in the season-opening win against Creighton. But she had missed six matches this season battling injury and illness, according to a statement from the Athletic Department.
Davis was at practice on Wednesday but was not in drills, and then the Huskers had a team meeting after practice.
Nebraska coach John Cook, during a scheduled meeting with reporters, wouldn't say why Davis won't be playing.
"She's out, so next girl up," Cook said.
Davis has been a backup, and hasn't played in every match. So why did Cook decide to announce that she won't be playing?
"So people aren't going to wonder (about her) because she's not going to travel, and be with us," Cook said. "Everybody is going to be asking, so we decided to put it there that she's going to be out for a while. And so we'll talk about it when she comes back."
Nebraska's next match is on Friday at Indiana.
When asked if there is a chance Davis will play again this season, Cook said he didn't know.
"That's not my decision. We got people who get paid to make those decisions, not me," Cook said.
Freshman Riley Zuhn will now focus on training to play outside hitter. She's also been practicing at middle blocker.
Be the first to know
Get local news delivered to your inbox!