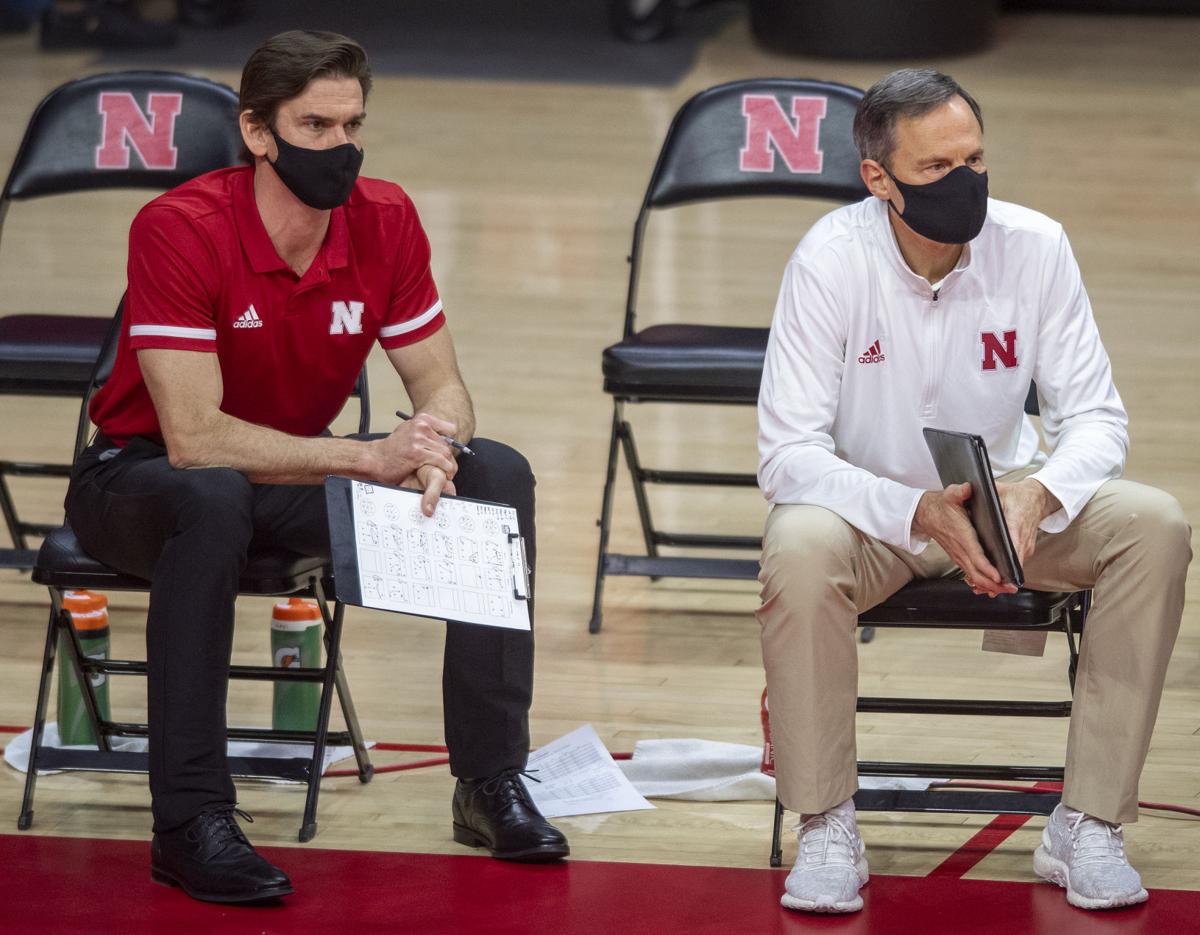 The Nebraska volleyball team's matches against Wisconsin this weekend were postponed due to COVID-19 issues for the Badgers' program.
Nebraska and Wisconsin were scheduled to play on Friday and Saturday in a matchup of No. 4 and No. 1.
The matches were initially postponed on Thursday morning due to Wisconsin needing to take COVID-19 contact tracing precautions, a Nebraska Athletics spokesperson confirmed. Wisconsin's opponent last week, Michigan State, has postponed its matches this week due to COVID-19 issues within its program.
Then seven hours later, Wisconsin announced it will pause all team-related activities for at least 14 days due to a number of COVID-19 cases within the Badgers' program. Wisconsin will have at least four matches postponed.
"For the safety of our student-athletes, we are pausing all team activities," said Wisconsin coach Kelly Sheffield in a news release. "Our athletes are taking all necessary precautions to keep everyone in the program safe. We're really looking forward to resuming team activities when appropriate."
Wisconsin has been ranked No. 1 all season, earning the top spot in the American Volleyball Coaches Association poll for the first time in program history. The Badgers returned five starters, including three All-Americans, from a national runner-up team.
The Badgers played their first 10 matches as scheduled and haven't lost.
Nebraska has a 7-1 record this season, which includes a big win against No. 5 Minnesota in its last match.
"We are obviously disappointed that we won't get to compete at Wisconsin this weekend, but our players understand that the health and safety of everyone is most important," said Nebraska coach John Cook in a news release.
Nebraska has had four of its 12 matches scheduled postponed. Its matches on Jan. 29-30 against Northwestern were postponed due to a positive COVID-19 test for a Northwestern player, just hours before the match was set to begin.
Nebraska's next matches are scheduled for March 5-6 at Illinois.
Previously, Penn State and Michigan each have had pauses for COVID-19 reasons.
On Wednesday, Michigan postponed its weekend matches against Minnesota due to COVID issues with the Michigan program.
The volleyball season for the Big Ten schools was delayed from August to January due to COVID-19, and the NCAA Tournament was also moved to the spring. The entire NCAA Tournament is scheduled to be played in Omaha on April 13-24.