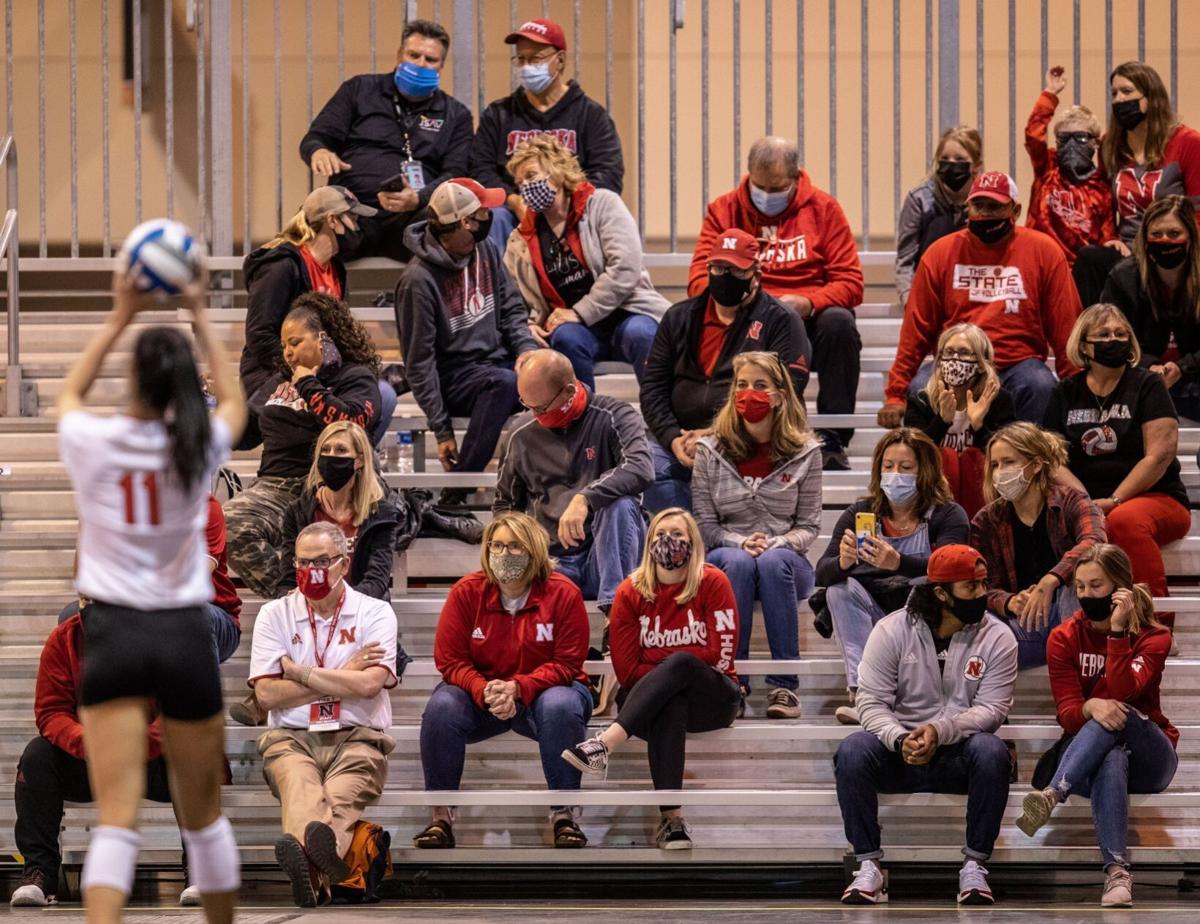 In just two days the NCAA Tournament has gone from 48 teams to 16. Here's how things stand after Thursday's second round:
Big Ten Conference tracker
No. 1-ranked Wisconsin def. Weber State 3-0
No. 3 Minnesota def. No. 23 Georgia Tech 3-0
No. 4 Nebraska def. Texas State 3-0
No. 8 Ohio State def. No. 25 Missouri 3-0
No. 9 Purdue def. High Point 3-0
No. 12 Penn State def. North Carolina A&T 3-0
Thursday's best
Claire Chaussee, Louisville: She came off the bench and had a career-high 21 kills to lead 13th-ranked Louisville to a 3-1 win against No. 21 San Diego. Louisville, coached by former Husker Dani Busboom Kelly, has reached the Sweet 16 in back-to-back seasons.
Madi Endsley, Washington: She had a career-high 20 kills to lead the Huskies in a five-set win against Dayton. The hard-hitting freshman from California originally committed to Nebraska but never signed with the Huskers.
Sunday's best Sweet 16 matches
No. 4 Nebraska vs. No. 11 Baylor: These are pretty good teams to be meeting in this round. Baylor was in the Final Four last season and has the reigning national player of the year in outside hitter Yossiana Pressley. The Bears (21-6) have been a bit up and down this season, including a loss against the Texas State squad Nebraska swept Thursday. Baylor beat No. 20 Pepperdine in five sets in the second round.
No. 6 Florida vs. No. 8 Ohio State: Ohio State's huge turnaround season — the Buckeyes went 15-17 last season and the coach was fired — has now reached the Sweet 16. The Buckeyes' win on Thursday was its first in the tournament since 2016.