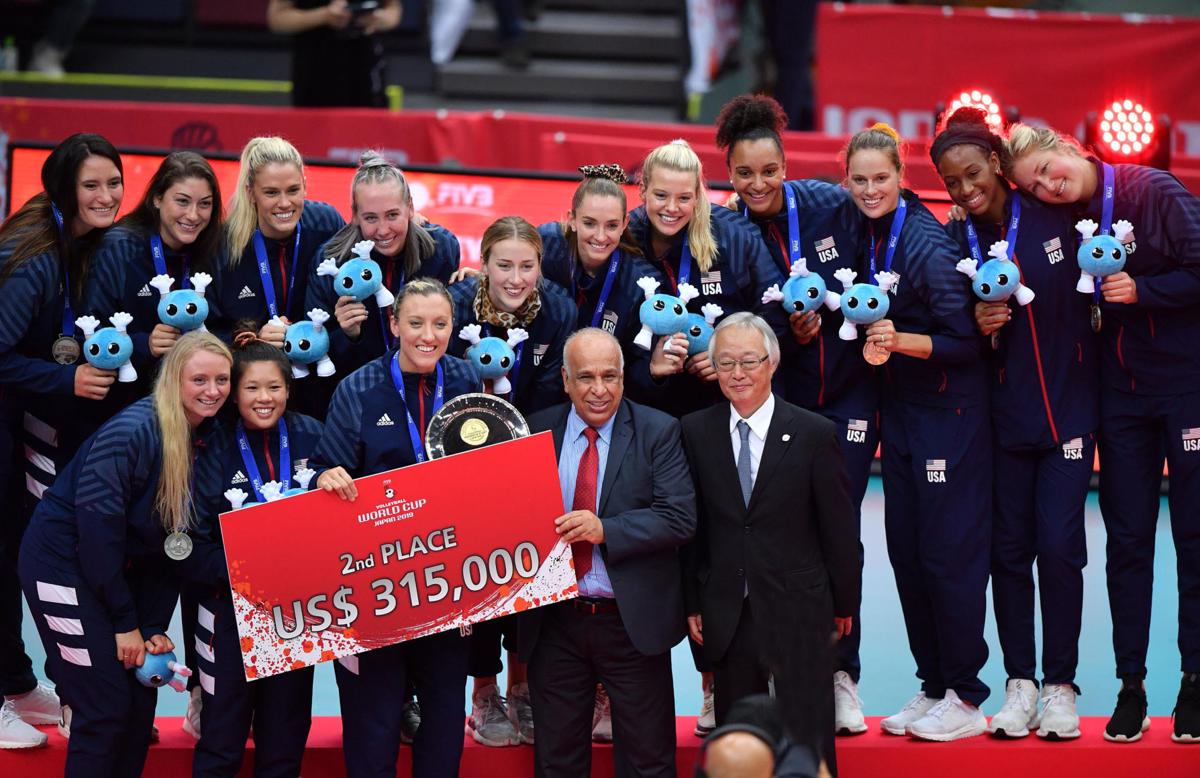 The United States women's national volleyball team won the silver medal at the FIVB World Cup played over the last two weeks in Japan.
The Americans defeated Korea in its final match 25-21, 25-16, 16-25, 25-22 late Saturday in Osaka to conclude the 12-team round robin event.
There were three former Nebraska volleyball players — Jordan Larson, Kelsey Robinson and Justine Wong-Orantes — on the 14-player roster, which was the most for any U.S. college. Eleven of the U.S. players played collegiality for teams in the Big Ten.
Team USA concluded the tournament with a 10-1 record, its sole loss being to gold-medalist China earlier in the round robin format. China finished undefeated. Russia took the bronze. The U.S. players and staff will share most of the $315,000 in prize money.
The World Cup is one of the triple crown events held over a four-year period, joining the World Championship and the Olympics. The Americans have now reached the podium in five consecutive World Cup events played in the year prior to the Olympics. The U.S. also earned silver at the 2011 World Cup and bronze at the 2003, 2007 and 2015 editions.
You have free articles remaining.
After the final matches Team USA players Annie Drews and Robinson were selected to the FIVB World Cup Dream Team. Drews, selected as the best opposite hitter, ended the tournament with 124 total points including 106 kills, nine blocks and nine aces.
Robinson, chosen as the best outside hitter, ranked 20th in scoring with 117 points including 105 kills, five blocks and seven aces in nine starts. She converted 45% of her attacks for sixth place in best attacker. Robinson was also the best receiver in the tournament with 37% reception efficiency.
Robinson played at Nebraska for one season in 2013, when she was the Big Ten player of the year.
Larson ranked as the 12th-best server in the tournament with 0.35 aces per set played. Wong-Orantes ranked 25th best in digs with 3.36 per set.
The national team, which played three matches in Lincoln in June during the FIVB Volleyball Nations League, has one more tournament this year, but the World Cup may be the end of the season for several of the top players.
Team USA will be back in Japan in less than a year for the 2020 Olympics.
Be the first to know
Get local news delivered to your inbox!