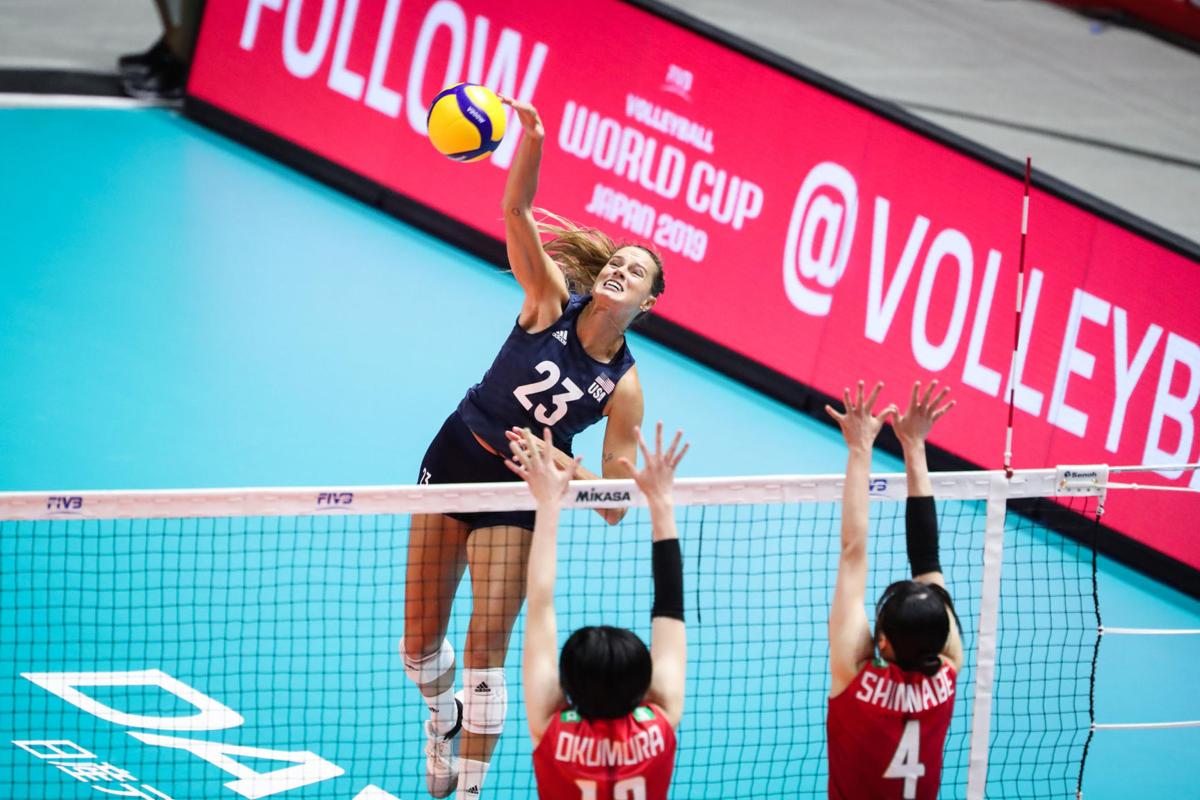 Former Illinois volleyball player Michelle Bartsch-Hackley scored 30 points as the United States women's national team held off Japan 26-24, 22-25, 25-21, 23-25, 15-8 on Sunday in the FIVB World Cup in Sapporo, Japan. The World Cup is one of the three major tournaments held during the four-year Olympic cycle.
Team USA, ranked third in the world, improved to 6-0 with 17 points in the 12-team round robin World Cup. The Americans return to the court on Monday for a match against second-ranked China. The U.S. and China are the only remaining undefeated teams with the winner getting the upper hand on the path to gold with five remaining matches.
You have free articles remaining.
Team USA bolted to a 5-0 lead in the tiebreaker and carried forth to a 15-10 victory. Outside hitter Kelsey Robinson added 13 kills and one block for 14 points.
Team USA converted 42% of its attacks with a .312 hitting efficiency as Jordyn Poulter handled the setting duties. The Americans held a huge 17-4 block advantage and a narrow 76-71 margin in kills.
Eleven of the 14 players on the U.S. roster for the tournament come from schools that currently play in the Big Ten Conference, including former Huskers Jordan Larson, Justine Wong-Orantes and Robinson.