Survive — and the Nebraska volleyball team did that a few times Saturday — and advance is what matters in the NCAA Tournament.
The sixth-ranked Huskers overcame some bad moments to beat unranked Missouri in four sets in the second round of the tournament, 20-25, 25-20, 32-30, 25-18 at the Devaney Sports Center.
Nebraska has now reached the Sweet 16 eight straight years. It will head to Madison, Wisconsin, for the regional weekend. In Friday's Sweet 16 match Nebraska will play No. 18 Hawaii (26-3). Nebraska and Hawaii haven't played since 2007.
Missouri (22-8) had its season end against Nebraska in the second round of the NCAA Tournament in back-to-back years.
What Nebraska did to win the third set — what felt like two times — was the difference in the match. Nebraska won that marathon set 32-30 for a 2-1 match lead. Nebraska coach John Cook said it felt like the team that won that set would win the match.
For all of their flaws Saturday, the Huskers competed and won that set, and the match.
"They competed great," Cook said. "We talked about in the tournament you're going to have to win some ugly games and ugly matches. It's not going to go perfect all of the time. Tonight was a slugfest for both teams. Both teams were making great plays and willing balls up and taking huge swings. There were some great rallies."
Junior right-side hitter Jazz Sweet, who led the Huskers with 17 kills and a .438 hitting percentage, came up huge in the third set. She had four kills on nine attempts and also three blocks, including on set point.
That set was stressful, Sweet said, but fun.
"I'm just having a lot of fun," Sweet said. "I think those are some of the most fun matches you can play in. Although they're really stressful. You come here to play games like that and come out on top."
Nebraska trailed the entire third set before totally changing the set with an 8-0 run served by Nicklin Hames for a 14-11 lead. Nebraska had four blocks in that run, and Hames served an ace. Fans rose to their feet to cheer with each point that extended the run.
Nebraska led 24-20, but it wasn't over. Missouri fought off two set points, and then took a 25-24 lead with a 5-0 run.
You have free articles remaining.
That was part of the end of the set when the teams combined to have 10 set points. Nebraska had seven, and Missouri three.
Nebraska's poor passing meant Missouri was getting free balls, and the No. 3-ranked offense in the nation made the Huskers pay on those almost every time.
The big break came when Leandra Mangual-Duran served into the bottom of the net for an error. Nebraska won the next point when Sun got her serve in, and Sweet won the point with a block. Exhale. Nebraska had somehow survived, winning the set 32-30, for a 2-1 match lead.
Nebraska was living on the edge in the postseason.
"This is the tournament," Sweet said. "It just takes a couple of mistakes and you're out. It was a huge game, and Missouri was a great team."
It's not often that you win a set after giving up a 5-0 run after 20 points.
"We very easily could have lost that set, and I think we made some big plays," Cook said. "We continued to serve tough. They missed a couple of serves that were huge turnarounds. We just found a way. We always talk about just trying to win three game by two points, and there was on example of winning a game by two points."
In the fourth set, Nebraska finished off the Tigers by hitting .478 in the set and holding Missouri to .167.
Nebraska hit .267 for the match. Missouri hit .248.
Sun added 13 kills for Nebraska. Madi Kubik and Lauren Stivrins had 11 apiece. Nebraska had 13 blocks, led by Callie Schwarzenbach with eight.
Mangual-Duran led Missouri with 19 kills. Middle blocker Tyanna Omazic had nine kills and five ace serves.
The teams each had seven ace serves, but Missouri made 11 more serving errors than Nebraska.
The standing room-only crowd of 8,091 fans got a wave of emotions in the 2-hour, 23-minute match.
"Missouri is a great team. They played their hearts out," Cook said. "We had to go as deep as we've had to go all year to win this match."
Nebraska volleyball vs. Missouri, 12.7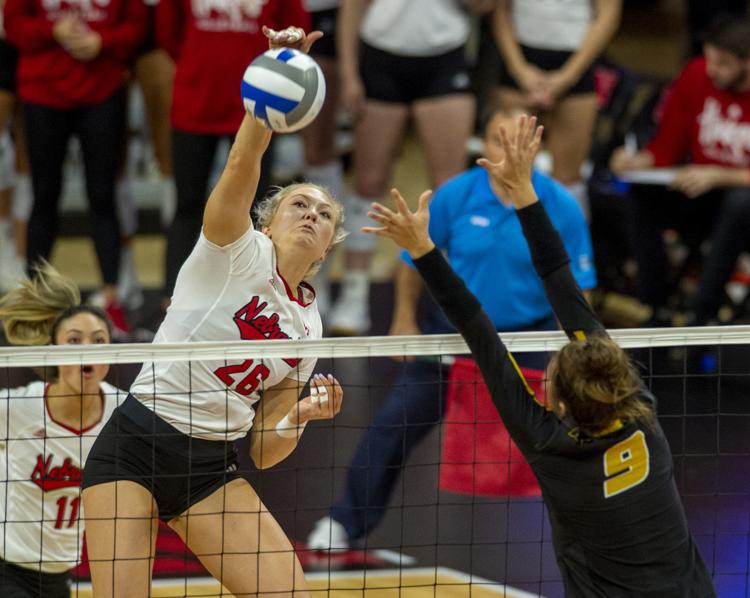 Nebraska volleyball vs. Missouri, 12.7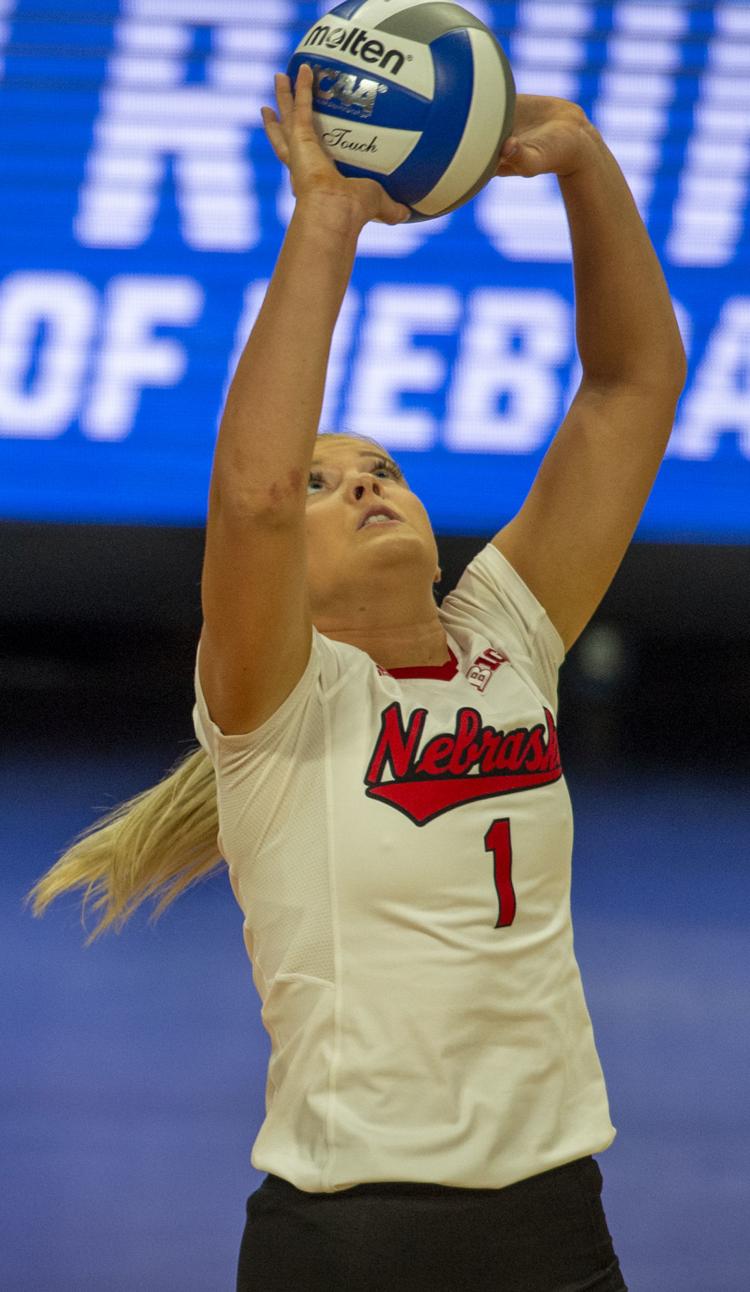 Nebraska volleyball vs. Missouri, 12.7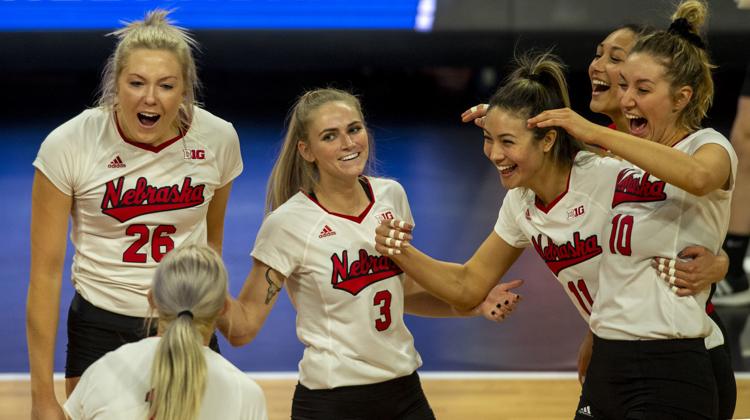 Nebraska volleyball vs. Missouri, 12.7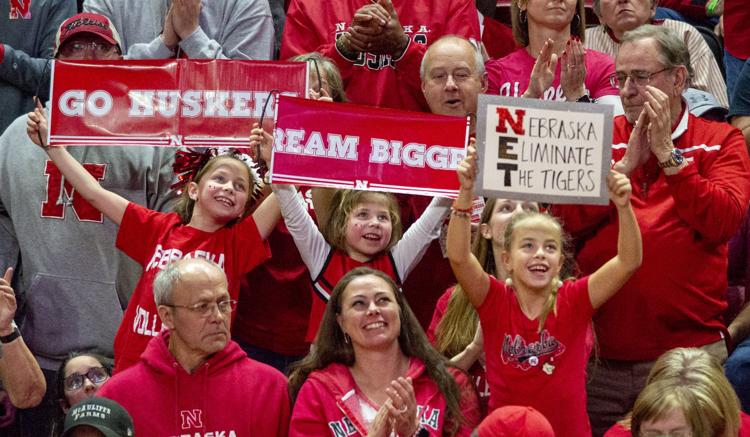 Nebraska volleyball vs. Missouri, 12.7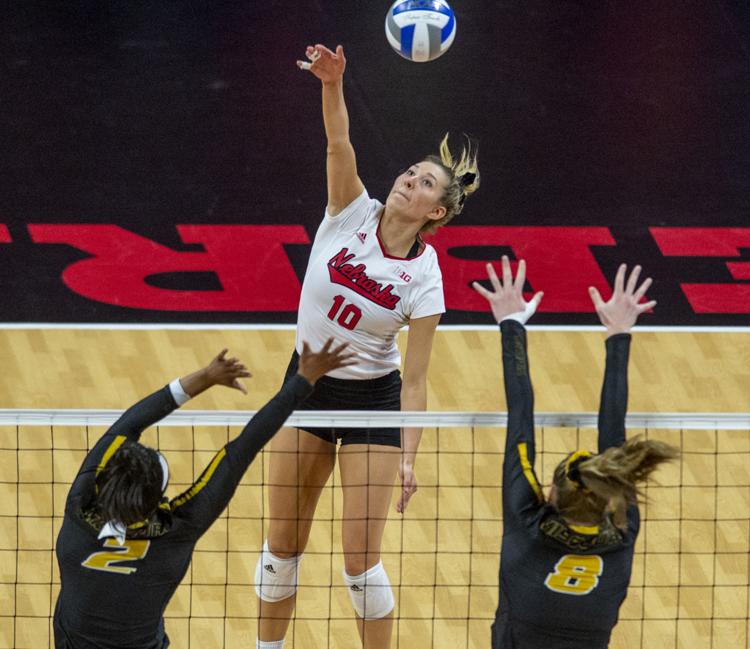 Nebraska volleyball vs. Missouri, 12.7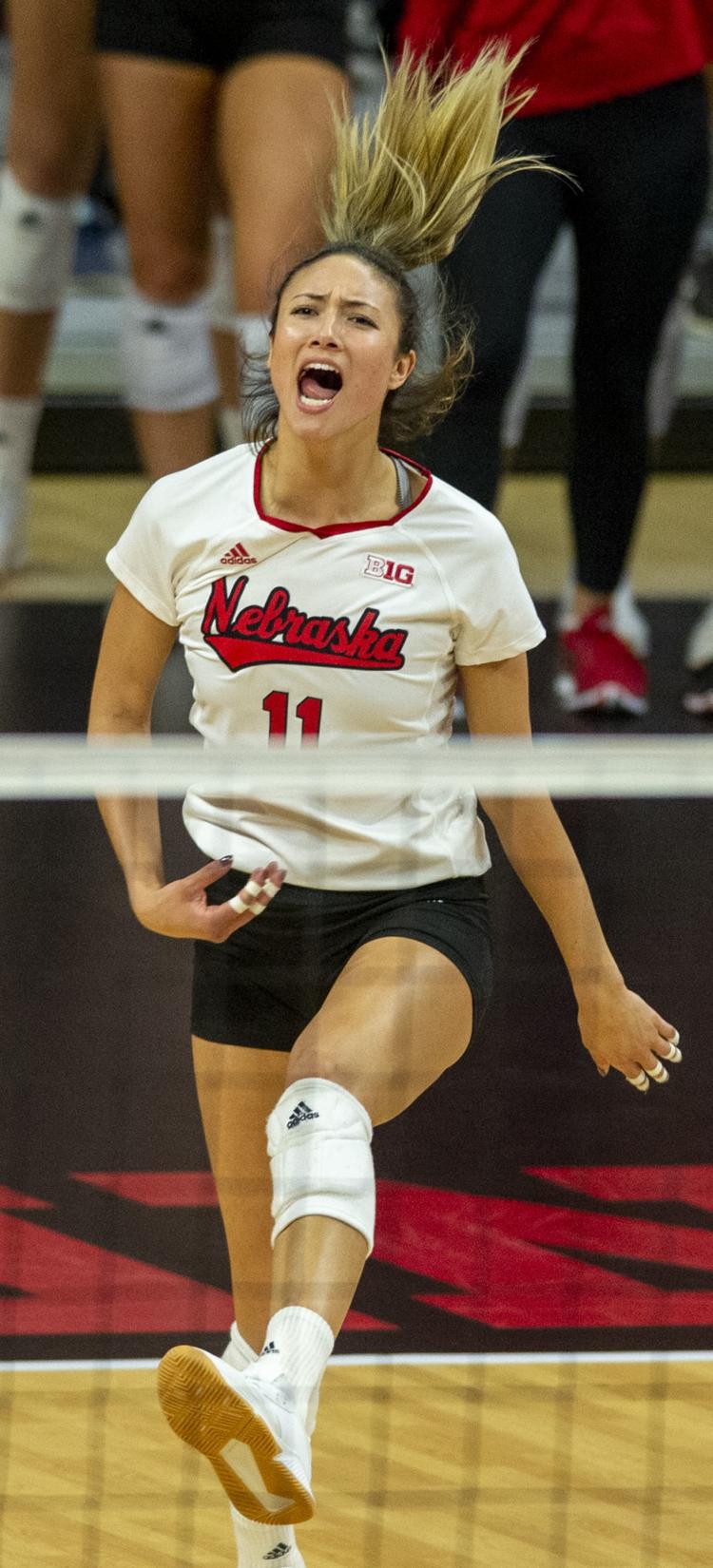 Nebraska volleyball vs. Missouri, 12.7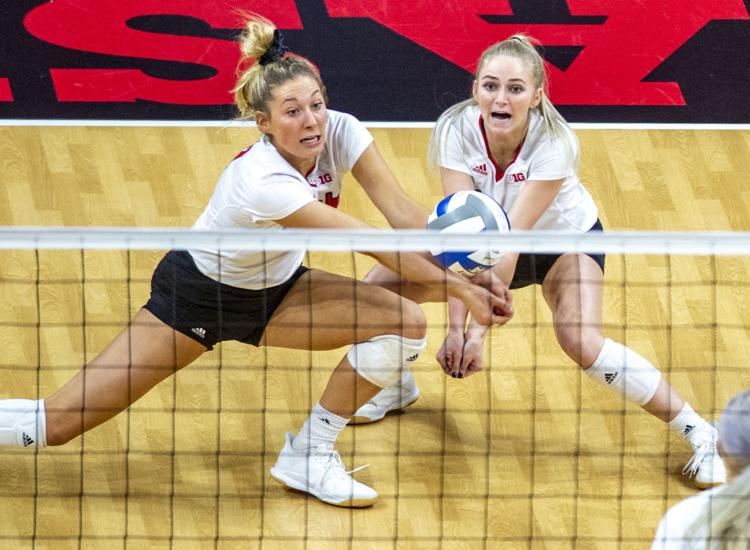 Nebraska volleyball vs. Missouri, 12.7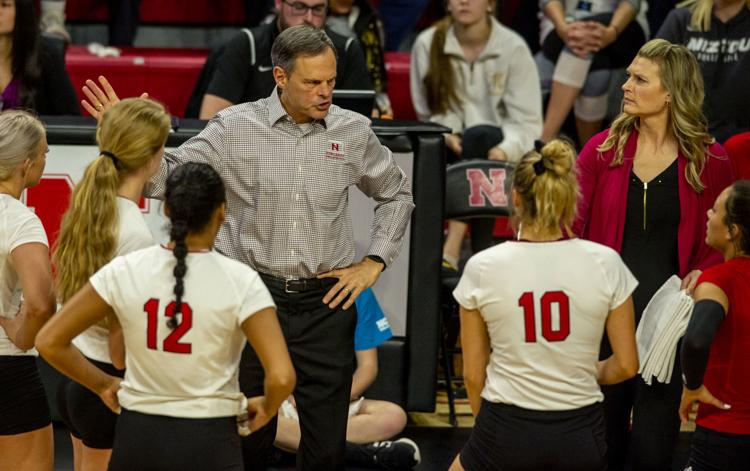 Nebraska volleyball vs. Missouri, 12.7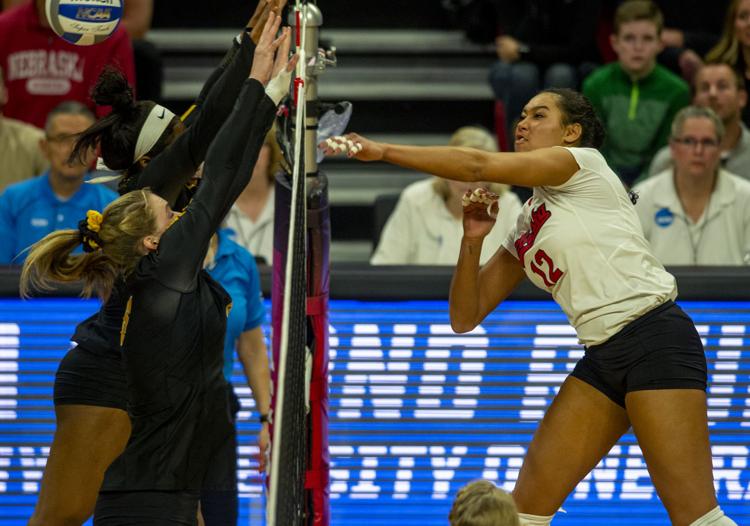 Nebraska volleyball vs. Missouri, 12.7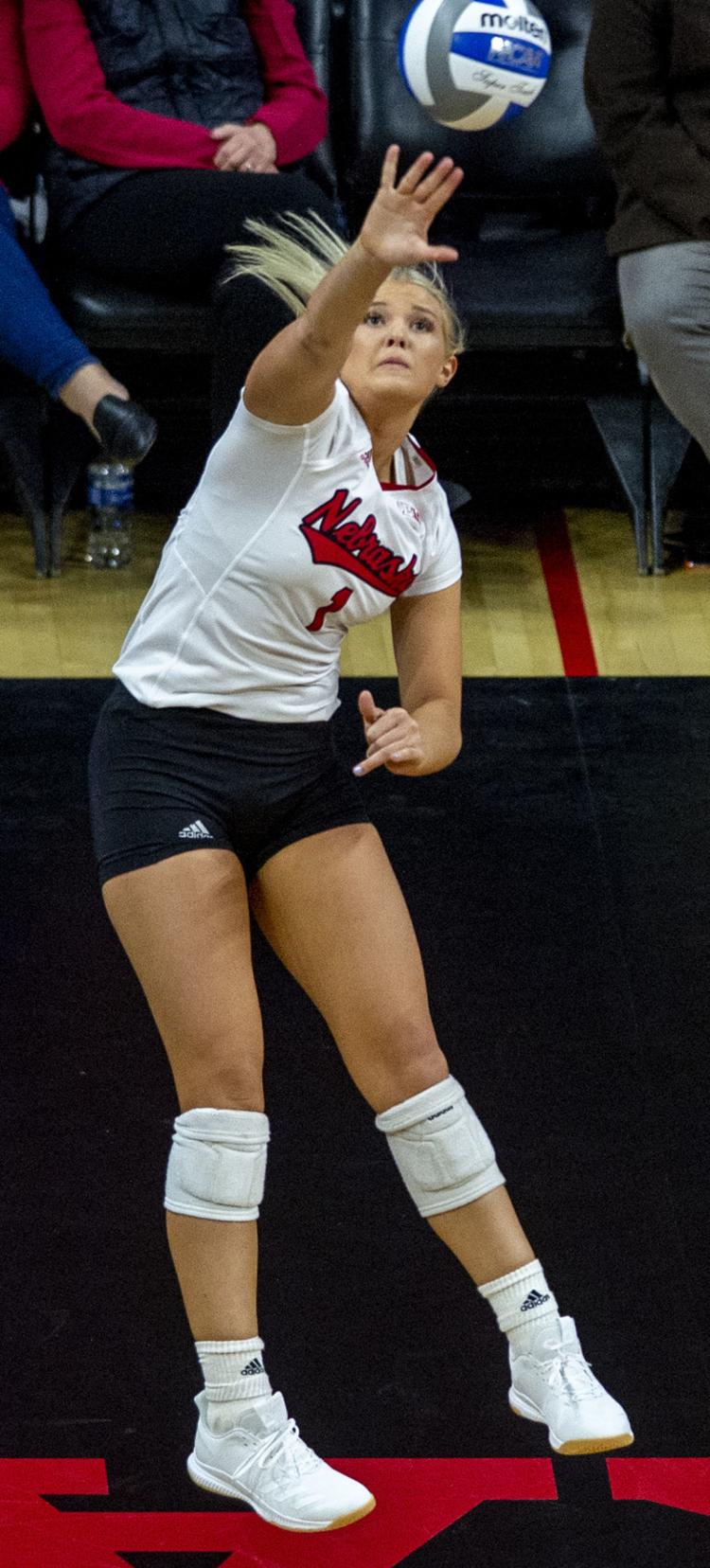 Nebraska volleyball vs. Missouri, 12.7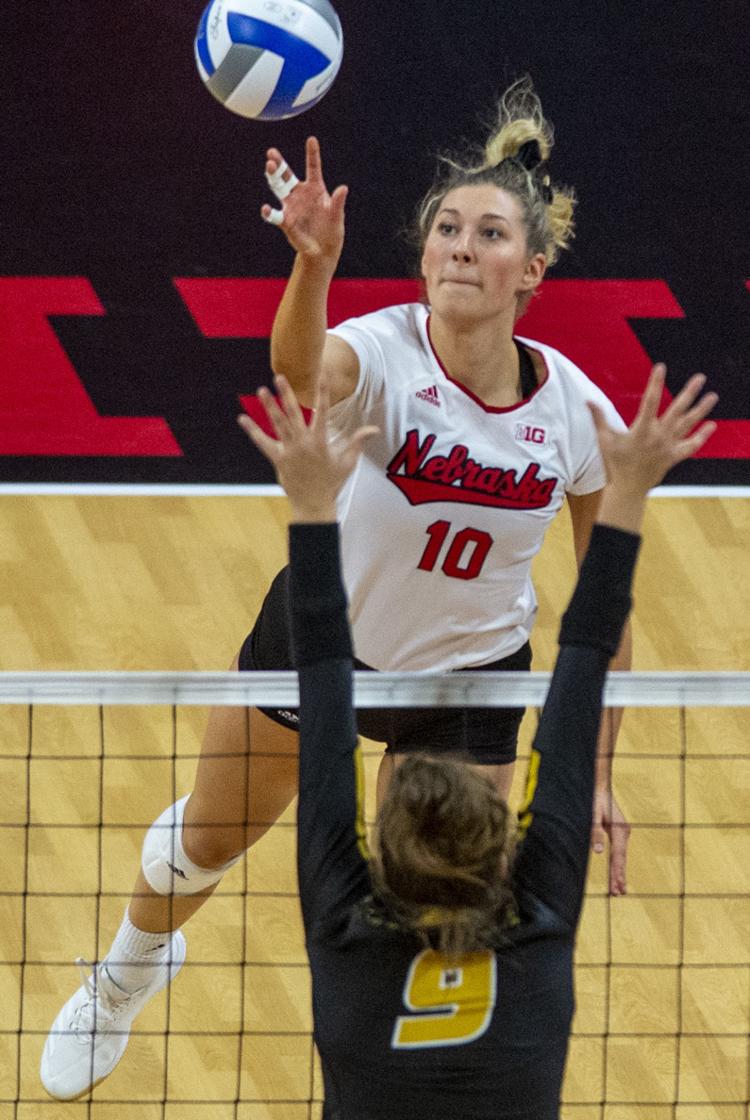 Nebraska volleyball vs. Missouri, 12.7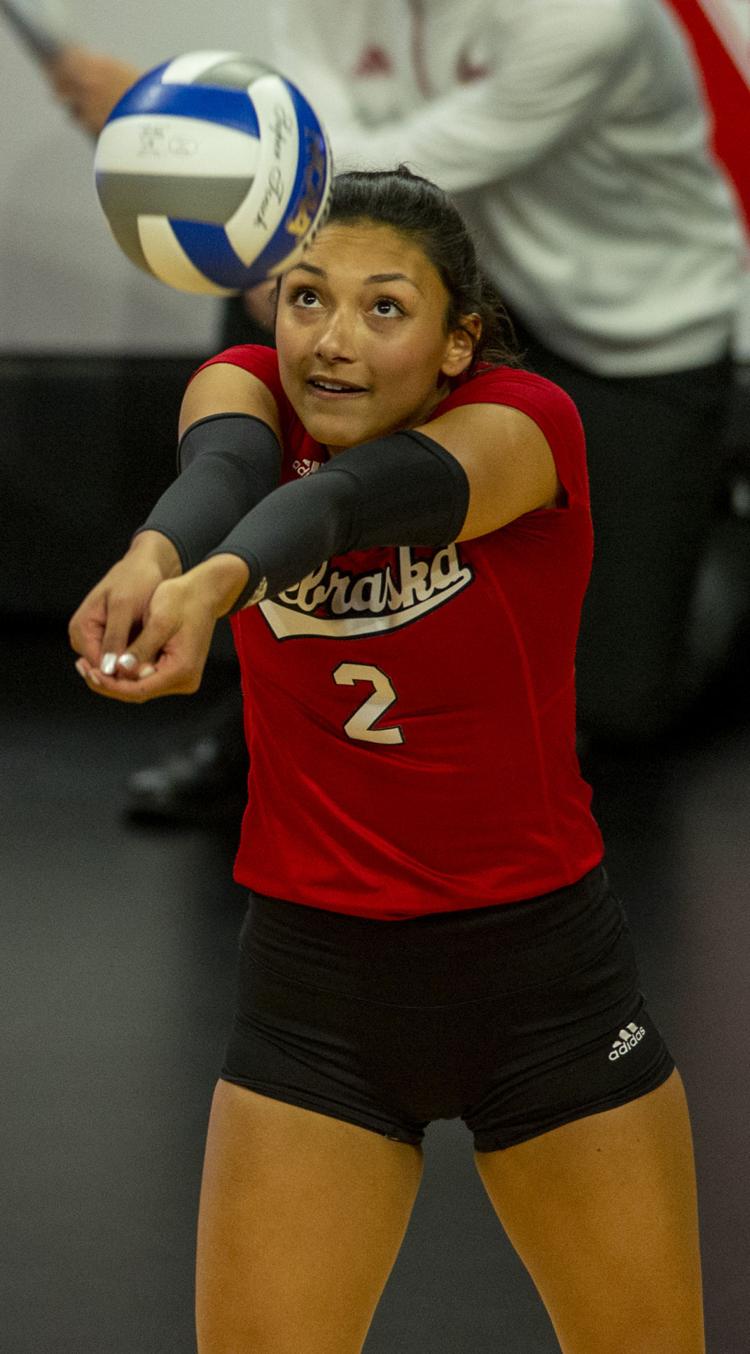 Nebraska volleyball vs. Missouri, 12.7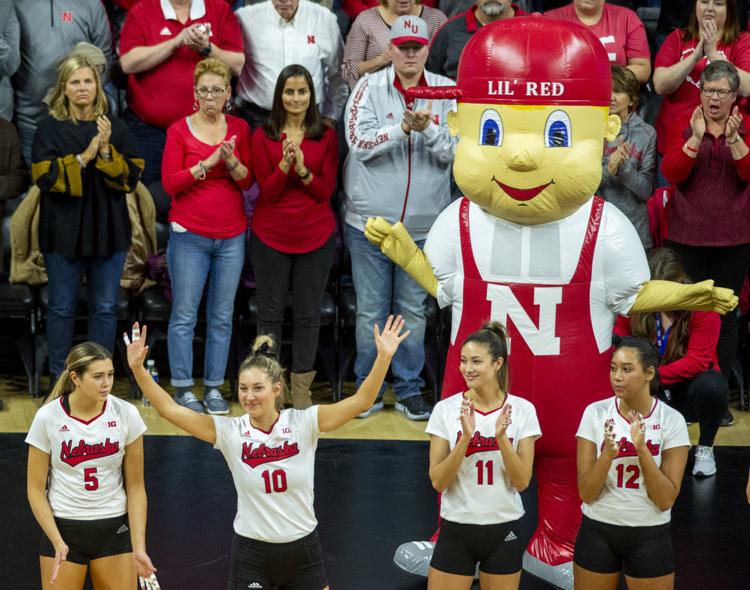 Nebraska volleyball vs. Missouri, 12.7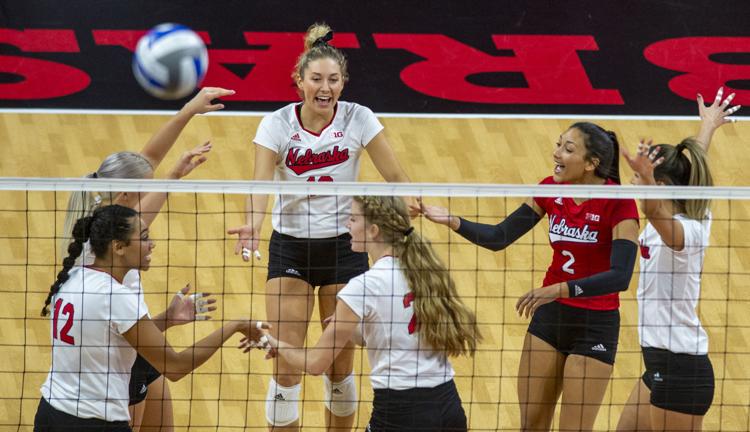 Nebraska volleyball vs. Missouri, 12.7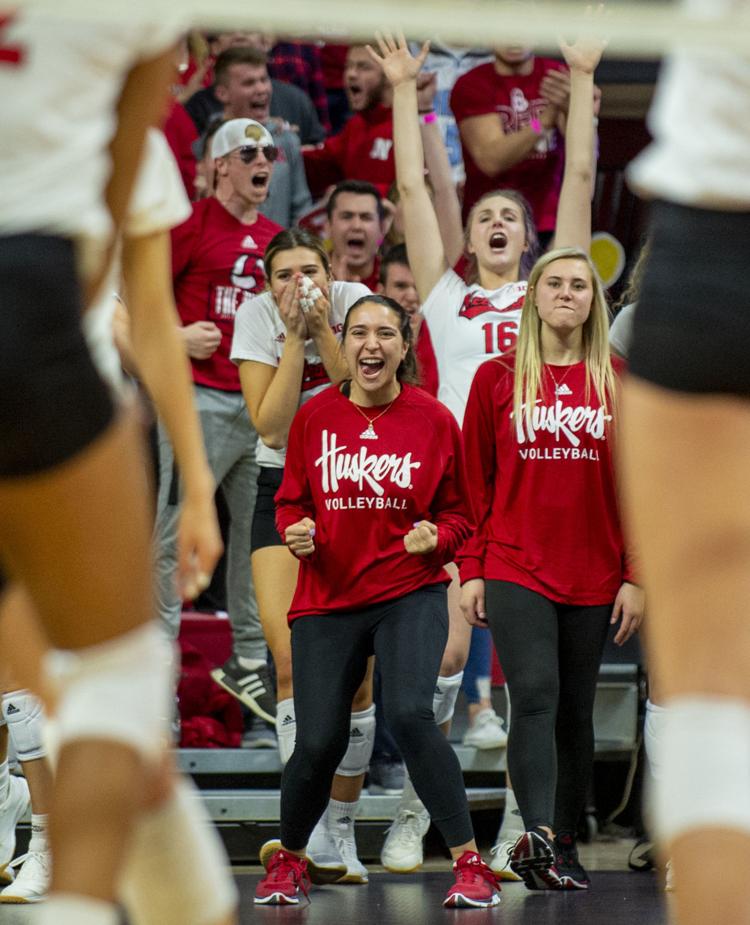 Nebraska volleyball vs. Missouri, 12.7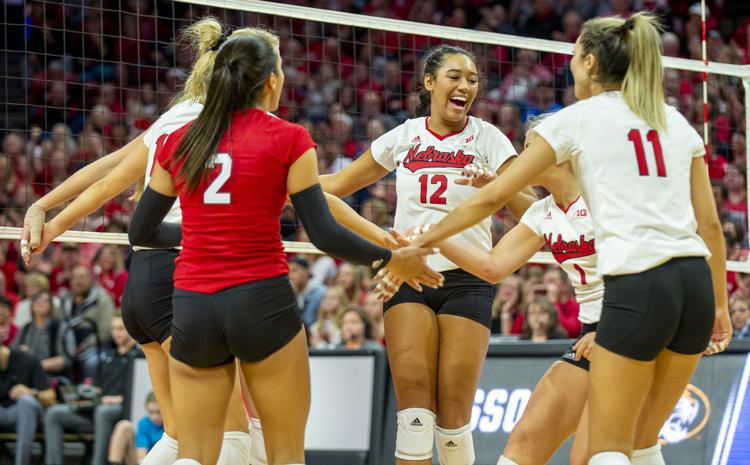 Nebraska volleyball vs. Missouri, 12.7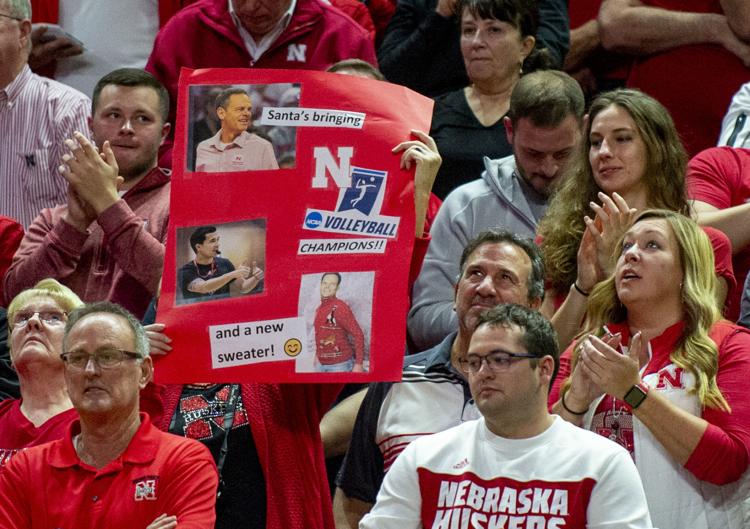 Nebraska volleyball vs. Missouri, 12.7
Nebraska volleyball vs. Missouri, 12.7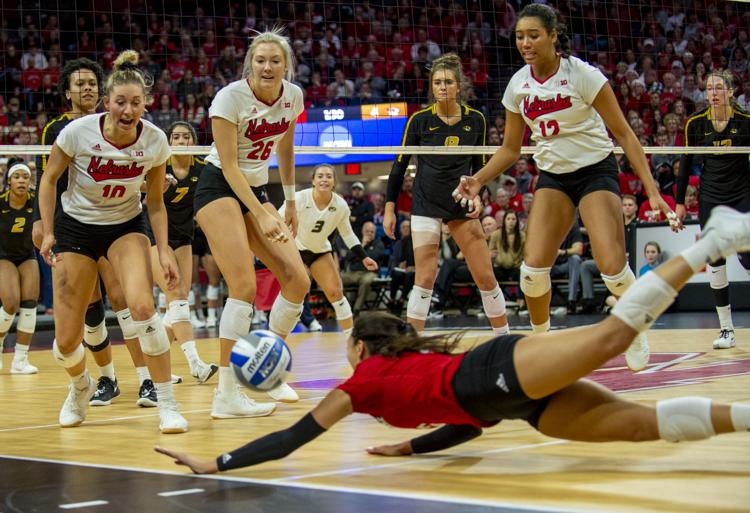 Nebraska volleyball vs. Missouri, 12.7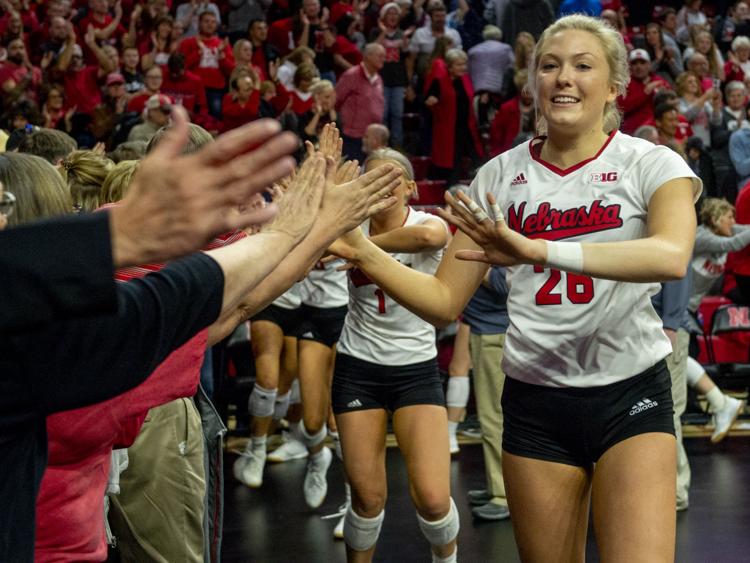 Nebraska volleyball vs. Missouri, 12.7