MINNEAPOLIS — Just like a few times before, Nebraska outside hitter Mikaela Foecke had a slow start during Nebraska's three-set win against Oregon in the NCAA Tournament Elite Eight match on Saturday. And just like she almost always does, Foecke still ended up having a great match.
Foecke had a match-high 16 kills in Nebraska's 25-22, 25-23, 25-17 victory, with 14 coming over the final two sets. She had just two hitting errors on 35 attempts for a .400 hitting percentage. In the third set, Foecke had eight kills on 13 attempts.
"We weren't ball-controlling very well, so a lot of the sets were going out to (Mikaela) and she was feeling it," Nebraska coach John Cook said. "She was hitting some great shots off the Oregon block that went out deep over their heads. She wanted the ball, and Nicklin (Hames) deserved to set her and she took it over."
In four NCAA matches this season, Foecke has 55 kills and has a hitting percentage of .429. Her hitting percentage for the season is .316.
Foecke was named the Minneapolis Regional's most outstanding player. She's joined on the all-regional team by Lauren Stivrins, who had 11 kills and hit. 526 on Saturday, and setter Hames.
"Mikaela Foecke and Lauren Stivrins were extra-special and really physical for us to stop," Oregon coach Matt Ulmer said.
Foecke has 263 career kills in the NCAA Tournament, which moves her past Nancy Metcalf to No. 2 on Nebraska's career postseason kills list.
Kenzie Maloney and Foecke, Nebraska's two senior captains, will have played in the Final Four each year of their college career.
Foecke said she's most proud of how far the team has come this season, and that everybody bought into the team culture.
"Just seeing everyone play so hard for each other tonight was really rewarding," Foecke said.
Block comes alive: Typically a great blocking team, Nebraska only had two blocks combined over the first two sets. But the Husker block came alive as Nebraska dominated the third set 25-17. Nebraska had three blocks during that set.
"We were able to disrupt their rhythm, because they were humming," Cook said.
You have free articles remaining.
Nebraska outblocked Oregon 5-2. Stivrins led Nebraska with four blocks.
"We work on blocking more than any other drill in the gym, so it's nice to see it finally pay off," Stivrins said.
Nebraska had a .345 hitting percentage and held Oregon to .250 hitting.
Middle blocker Ronika Stone led Oregon with nine kills, but none came in the final set.
Nebraska fans show up: Nebraska avoided having to play host Minnesota when the Gophers lost Friday in the regional semifinal. Some of the Gopher fans still came Saturday. There was still a crowd of about 4,000, with many of them Nebraska fans.
"I was wondering today what the crowd would be like, but I got a lot of texts and emails from people saying, 'Hey, we're coming up,'" Cook said. "And so I had a feeling there would be a large contingency."
When Nebraska started blocking balls in the final two sets, the Nebraska fans turned the Maturi Pavilion into Devaney North, with their normal 'Roof, roof, roof," cheer for a block.
Hames said she heard it when the fans did that.
"When I came and visited Nebraska, that was one of the main reasons was the fans, and I think today it almost felt like we were playing in a home match with all of these fans here," Hames said.
Another rematch: Nebraska's win against Oregon was its second against the Ducks this season, after Nebraska swept Oregon in Lincoln during the first week of the season.
In Thursday's national semifinals, Nebraska will get another rematch, this time against third-ranked Illinois. The Husker are 1-1 against Illinois this season, winning the road match in four sets on Sept. 29 and losing the home match in four sets on Oct. 27. Nebraska hasn't lost a match since.
Illinois is on a 17-match winning streak, and is coached by former Nebraska assistant coach Chris Tamas.
Oregon vs. Nebraska, 12.08
Oregon vs. Nebraska, 12.08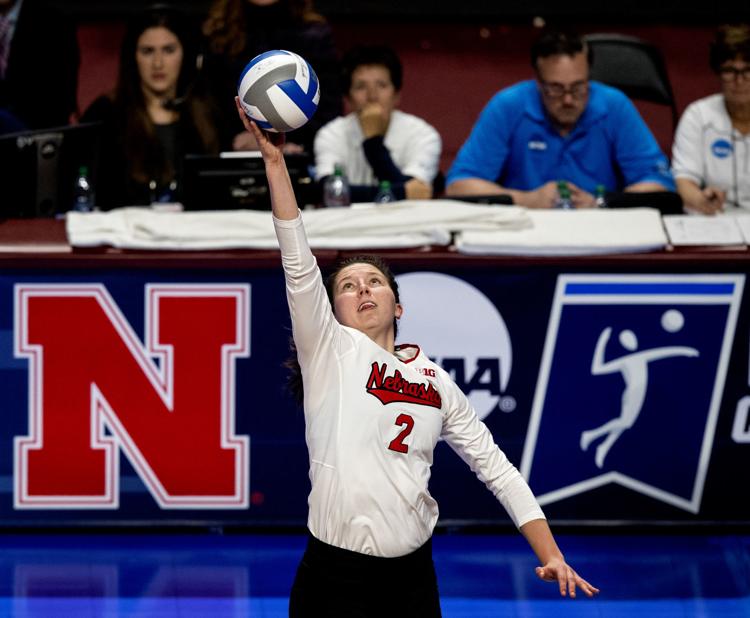 Oregon vs. Nebraska, 12.08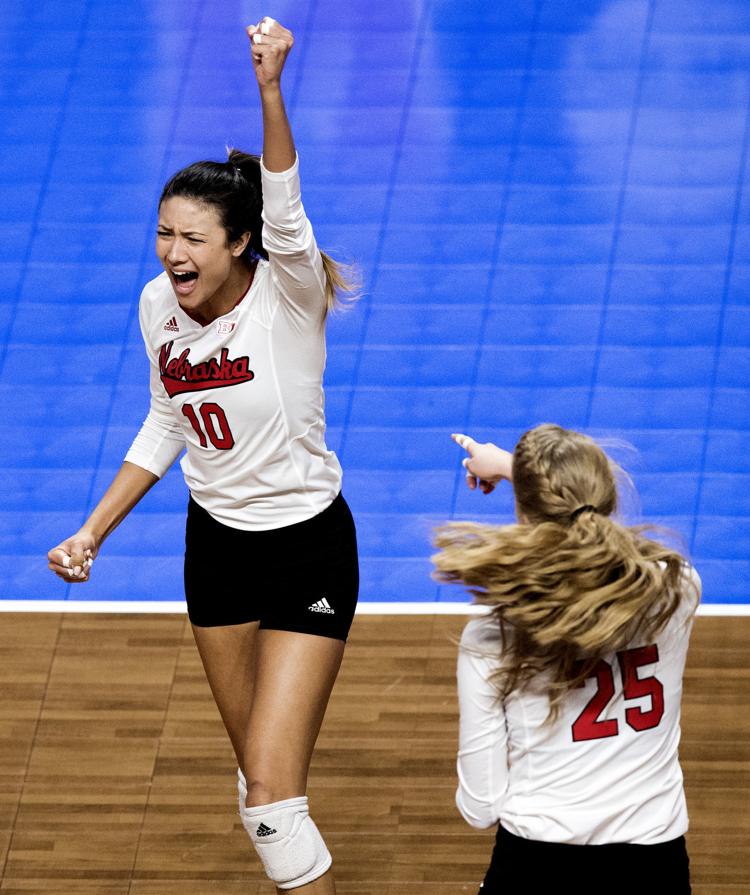 Oregon vs. Nebraska, 12.08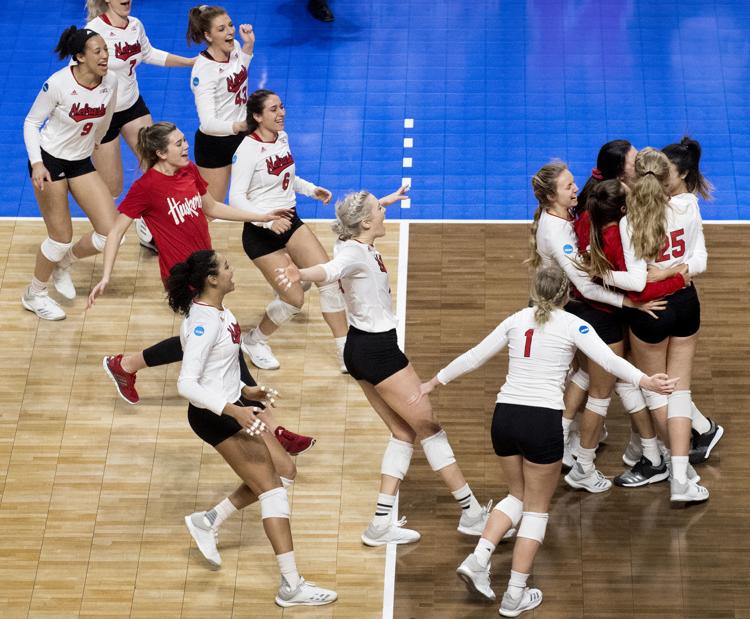 Oregon vs. Nebraska, 12.08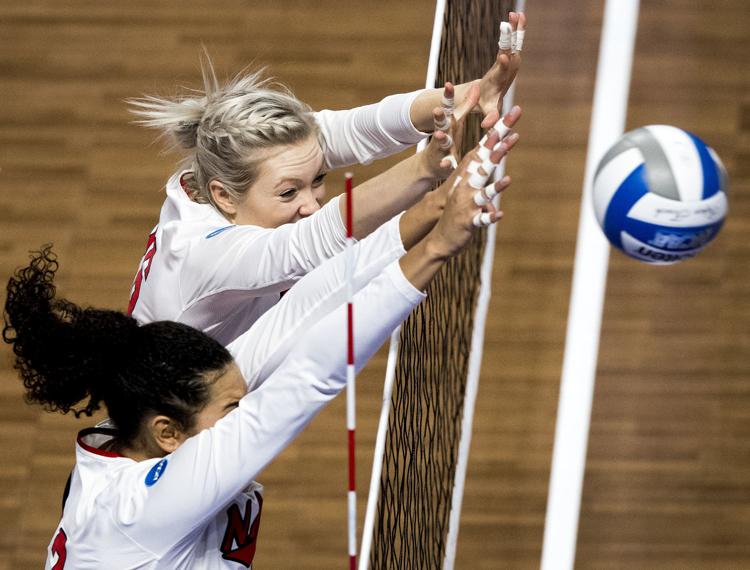 Oregon vs. Nebraska, 12.08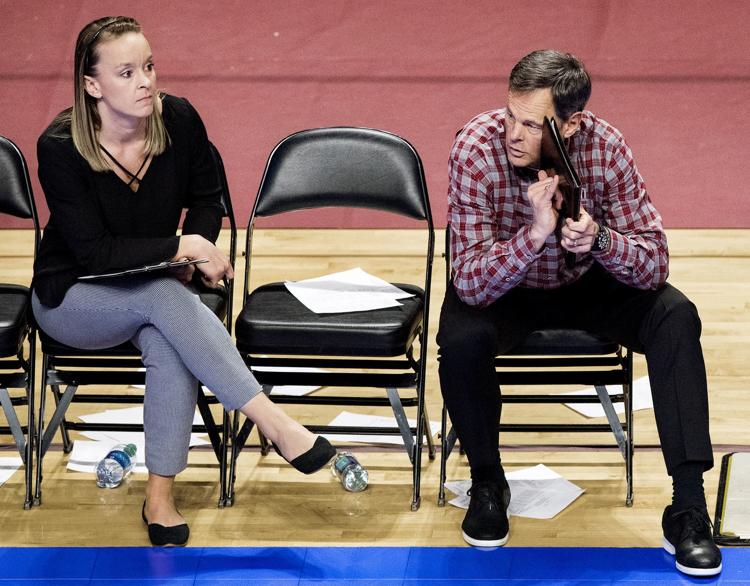 Oregon vs. Nebraska, 12.08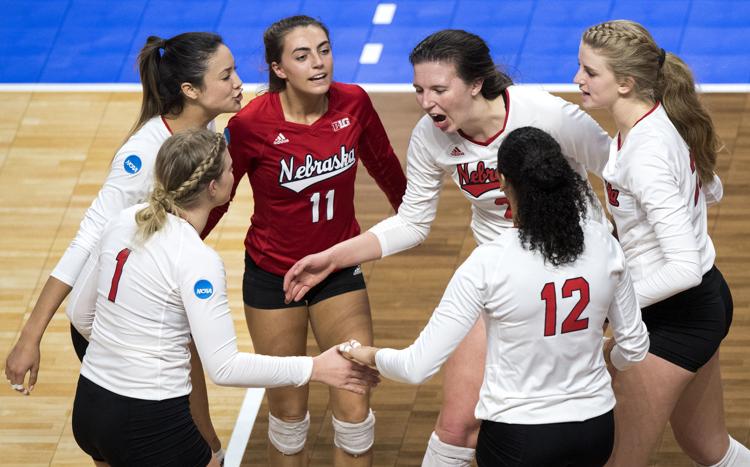 Oregon vs. Nebraska, 12.08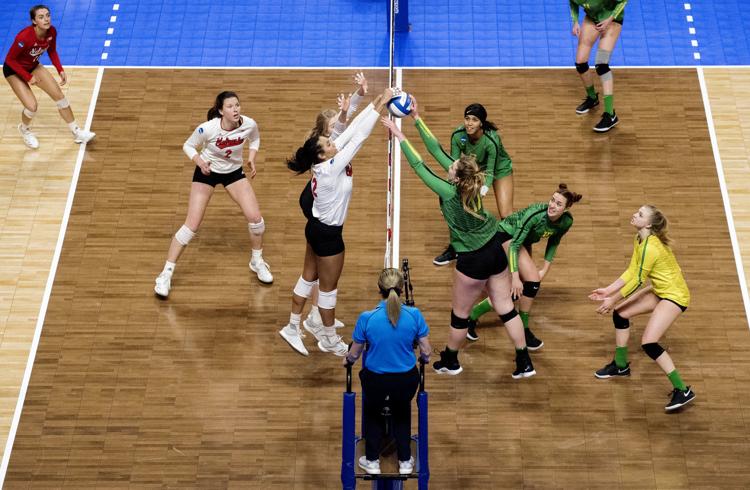 Oregon vs. Nebraska, 12.08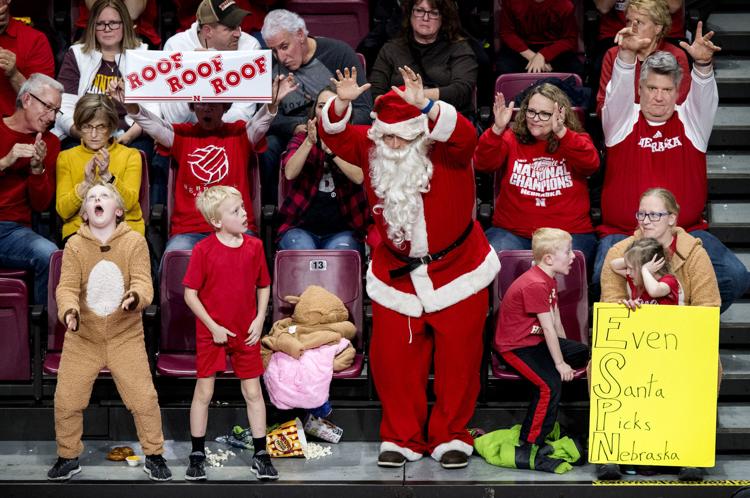 Oregon vs. Nebraska, 12.08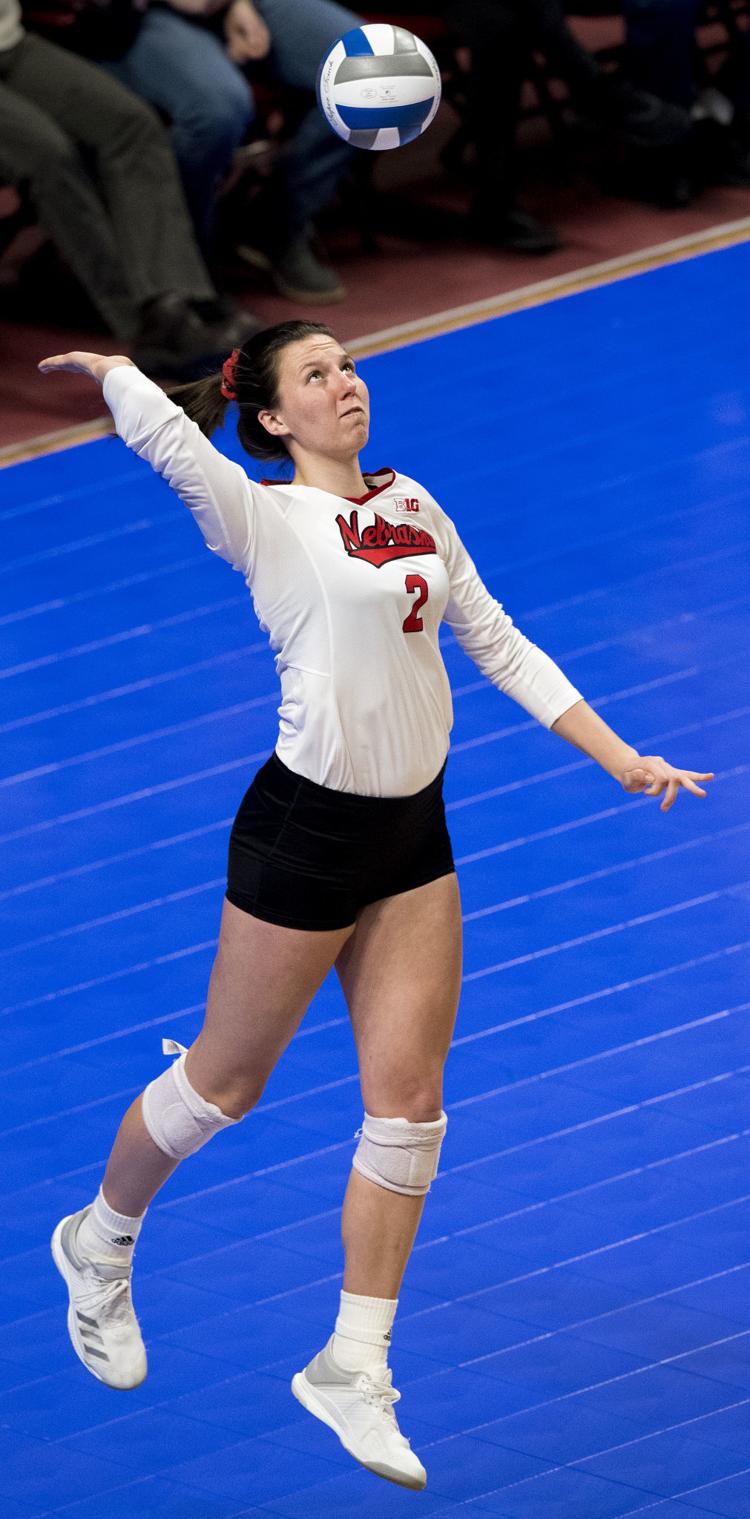 Oregon vs. Nebraska, 12.08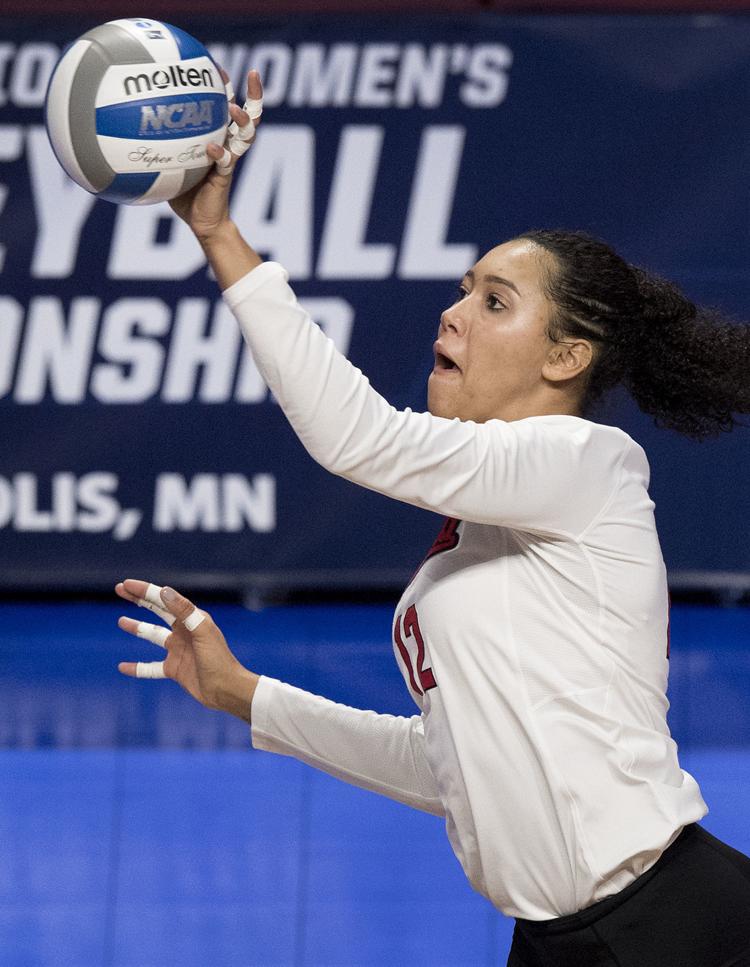 Oregon vs. Nebraska, 12.08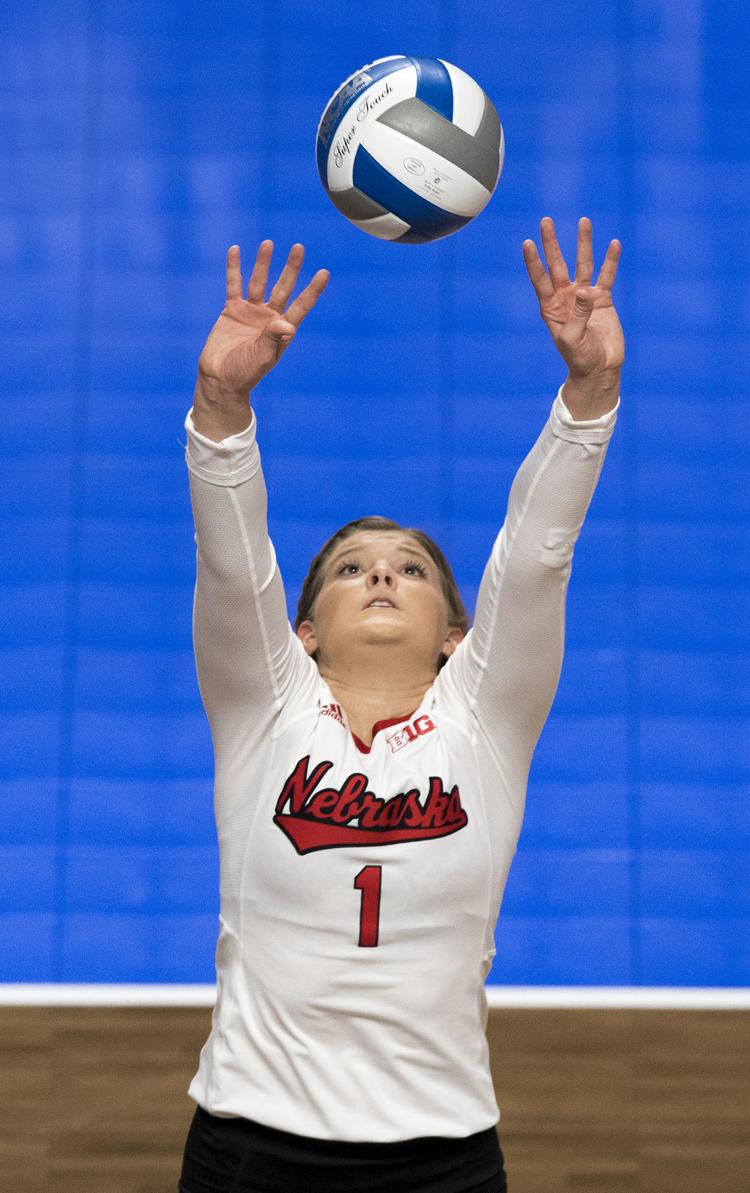 Oregon vs. Nebraska, 12.08
Oregon vs. Nebraska, 12.08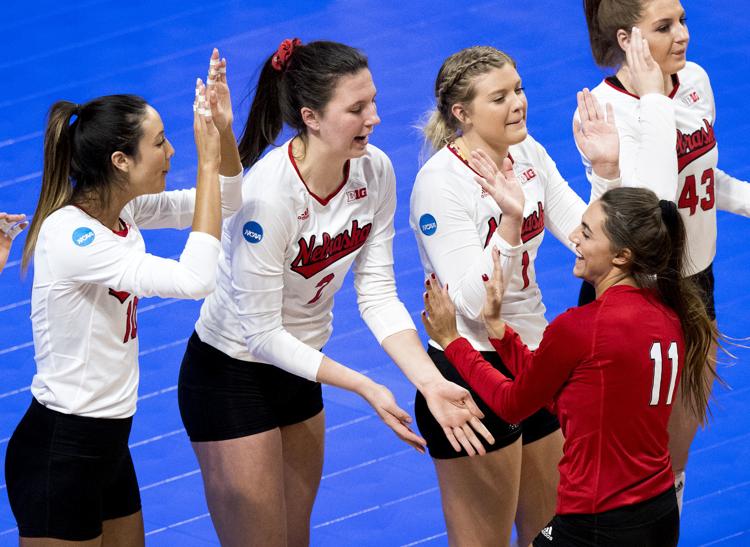 Oregon vs. Nebraska, 12.08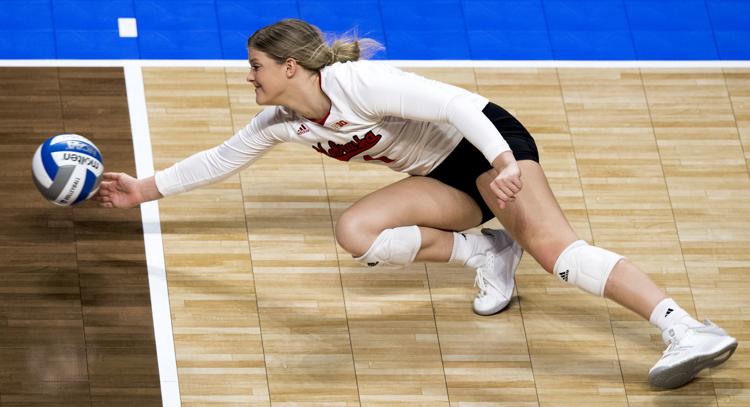 Oregon vs. Nebraska, 12.08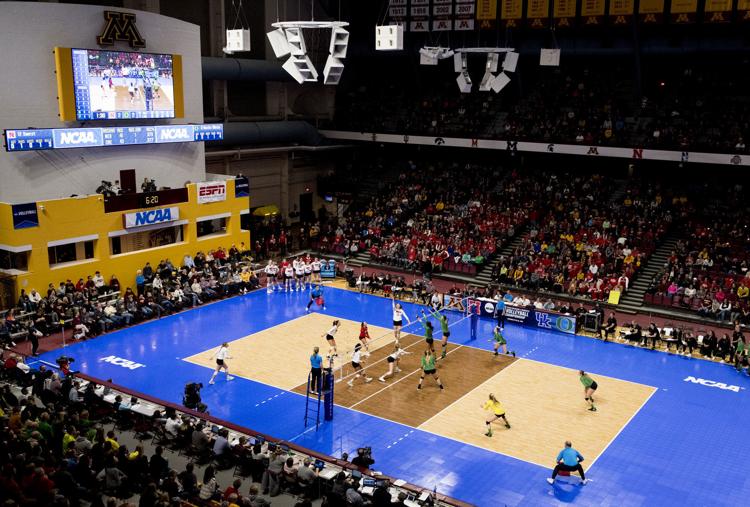 Oregon vs. Nebraska, 12.08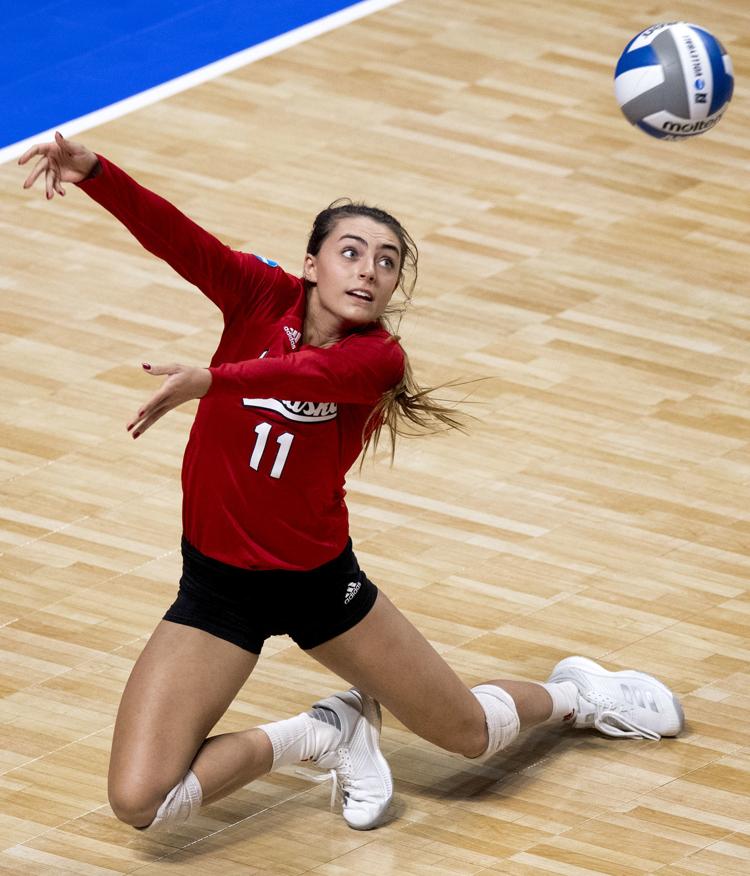 Oregon vs. Nebraska, 12.08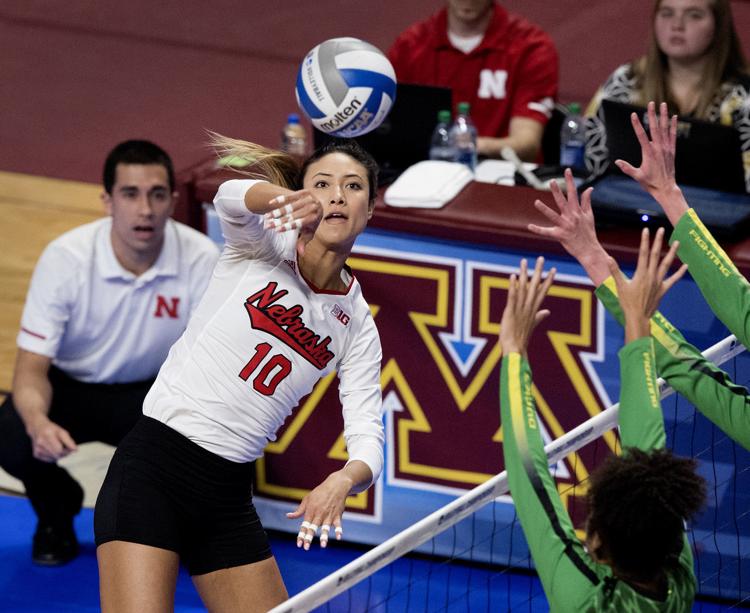 Oregon vs. Nebraska, 12.08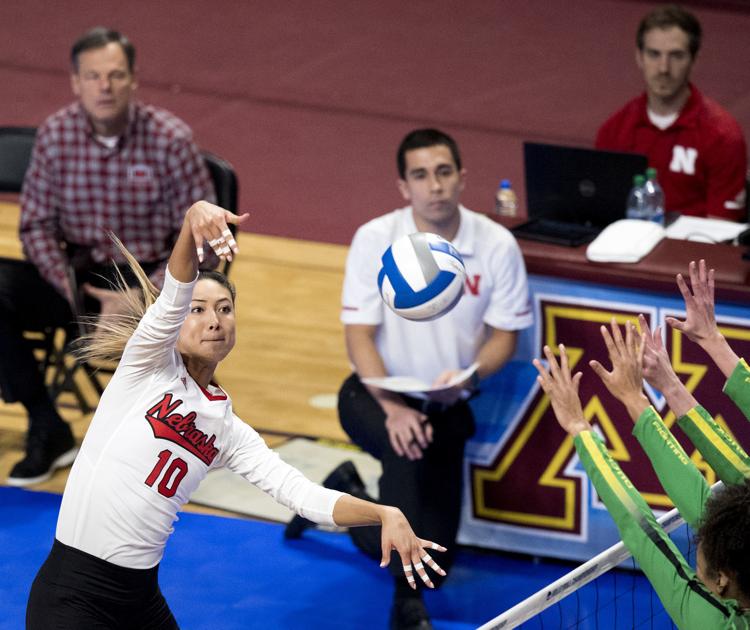 Oregon vs. Nebraska, 12.08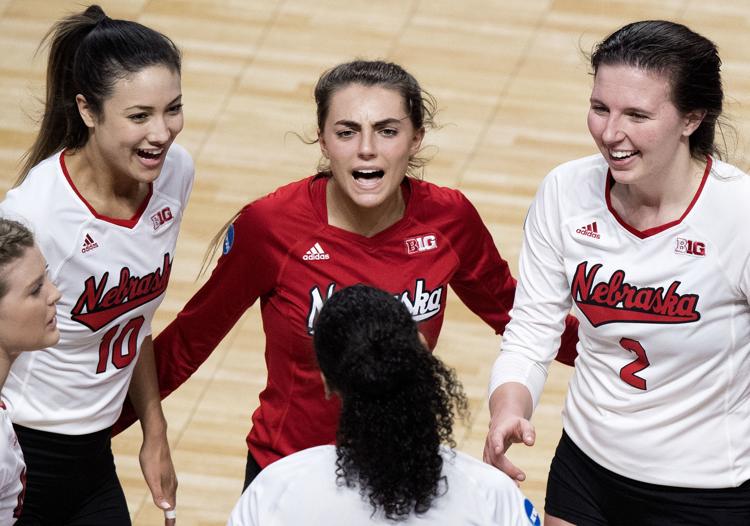 Oregon vs. Nebraska, 12.08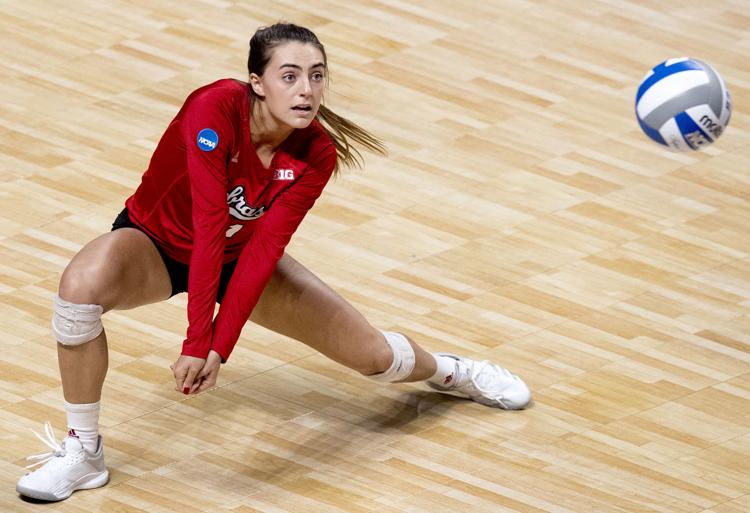 Oregon vs. Nebraska, 12.08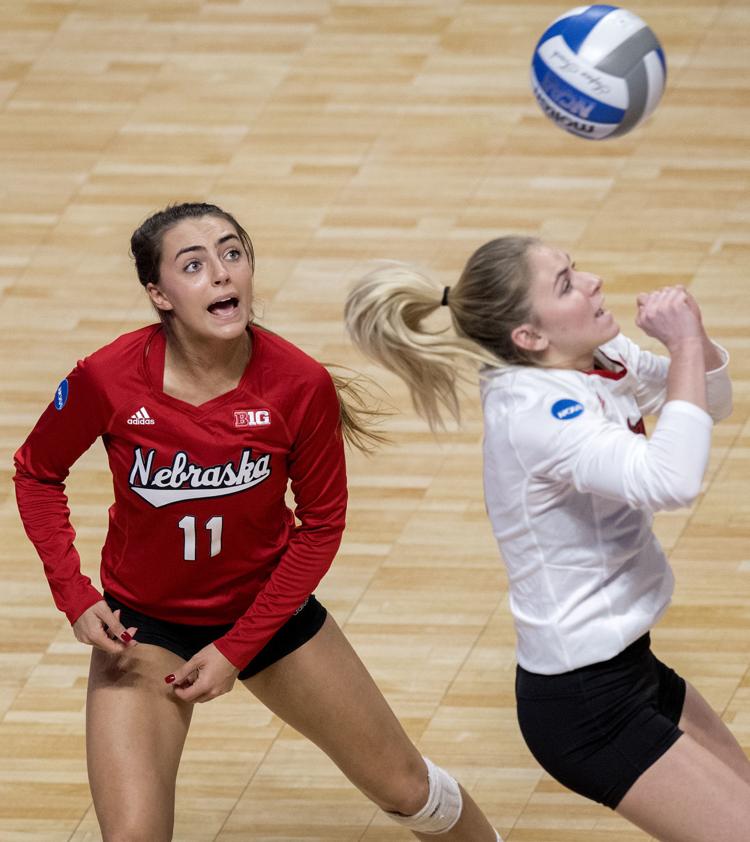 Oregon vs. Nebraska, 12.08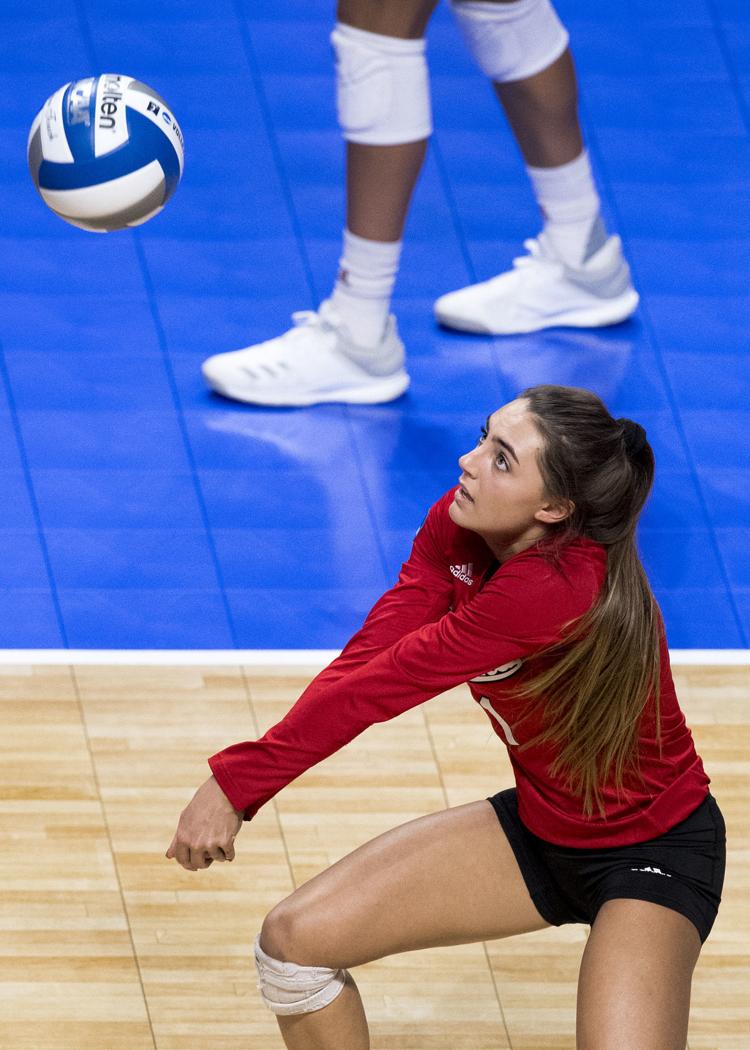 Oregon vs. Nebraska, 12.08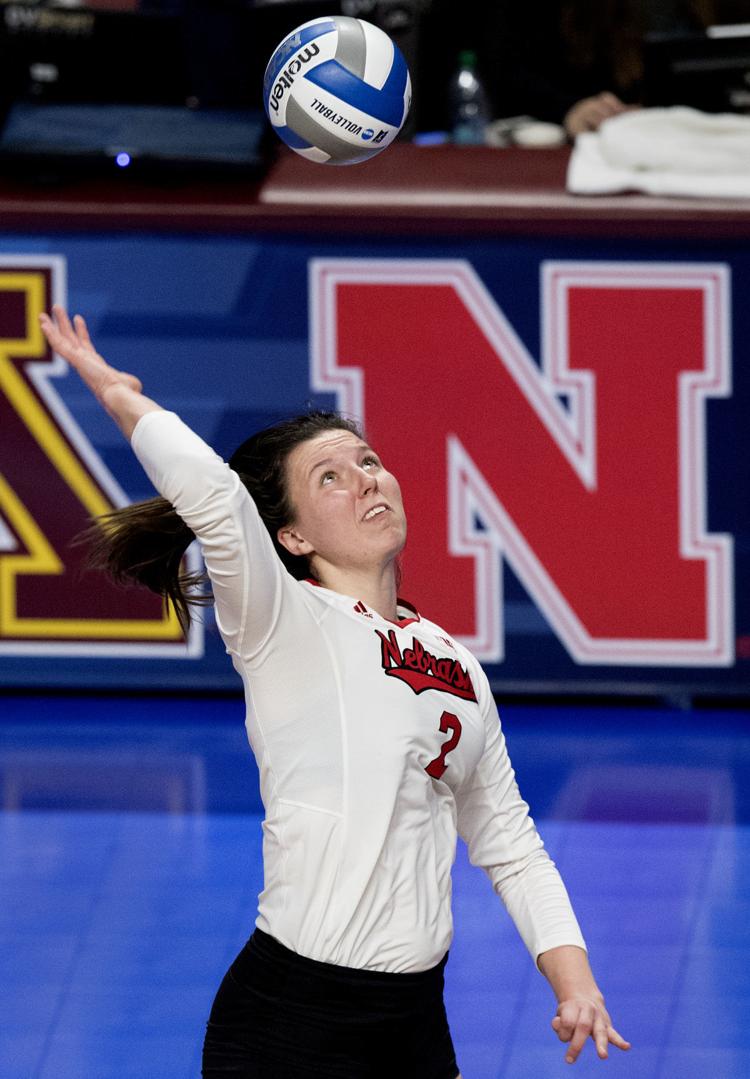 Oregon vs. Nebraska, 12.08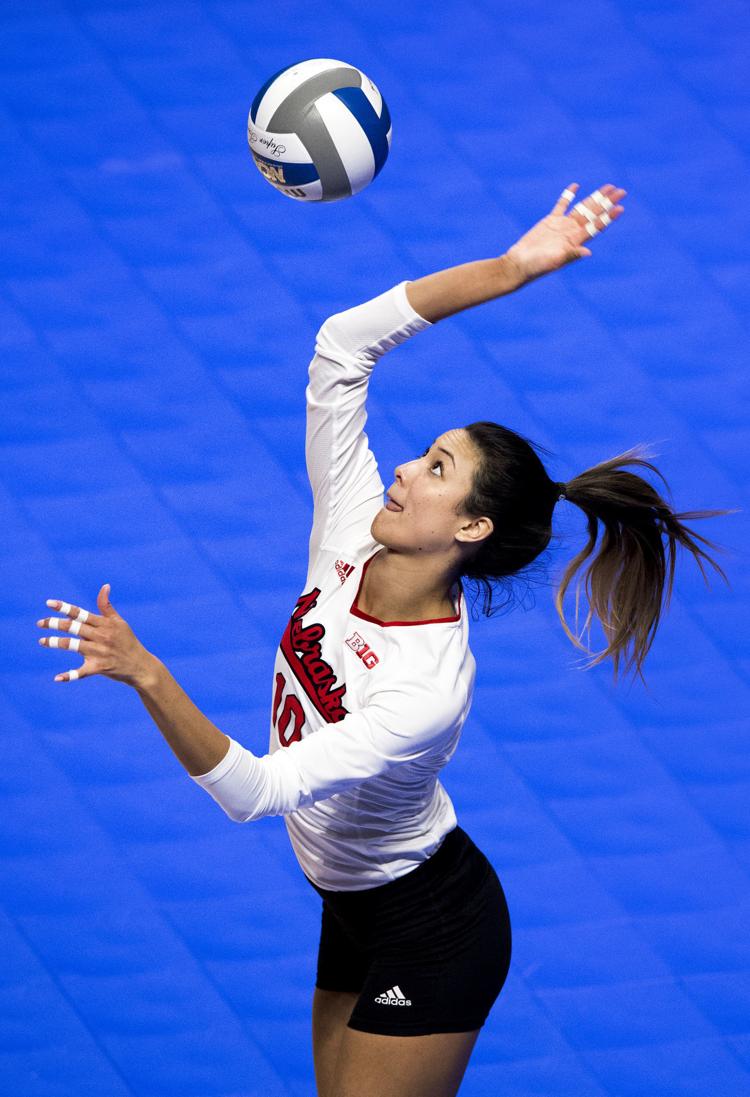 Oregon vs. Nebraska, 12.08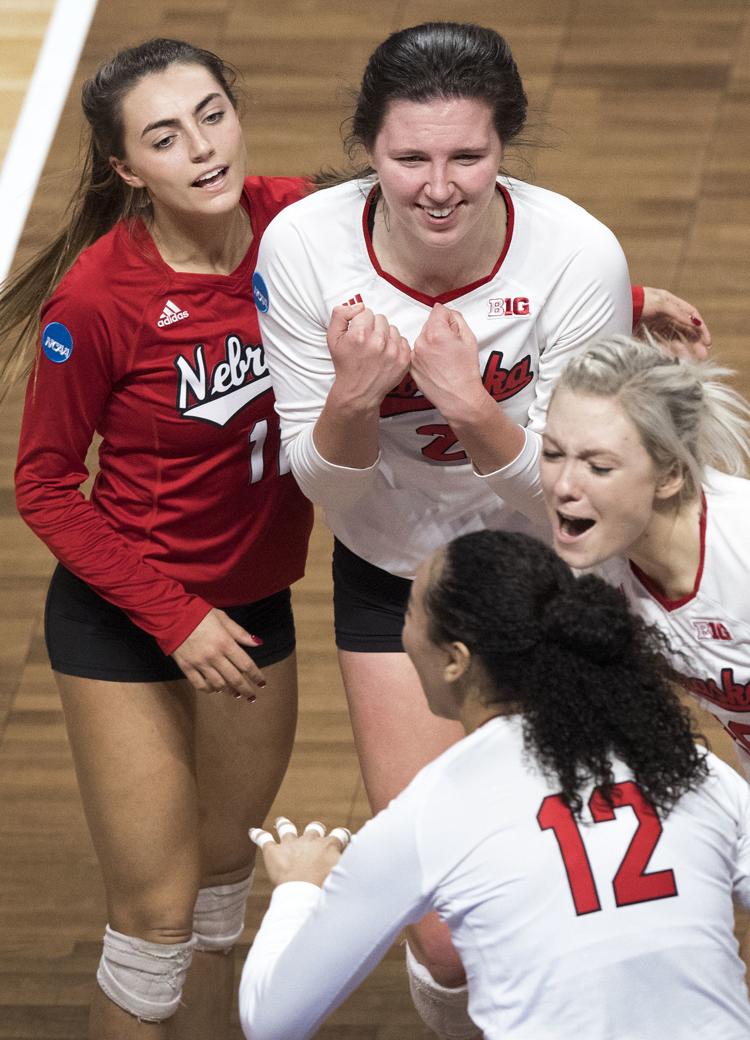 Oregon vs. Nebraska, 12.08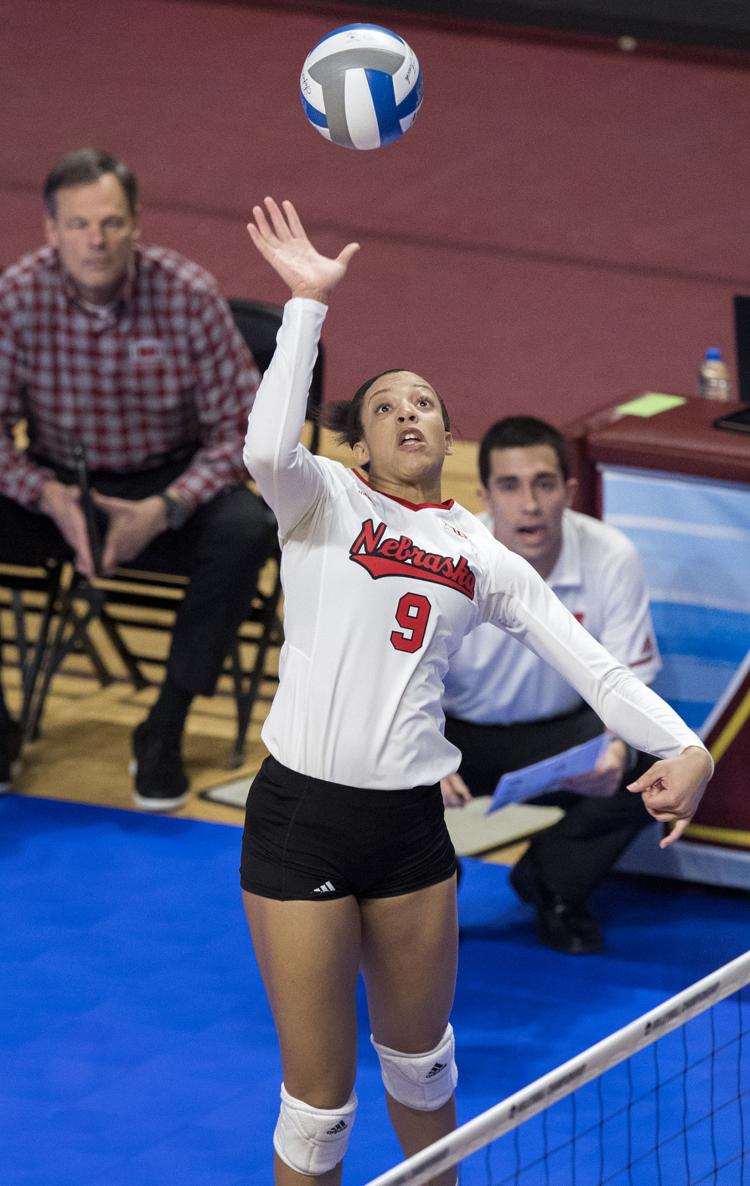 Oregon vs. Nebraska, 12.08
Oregon vs. Nebraska, 12.08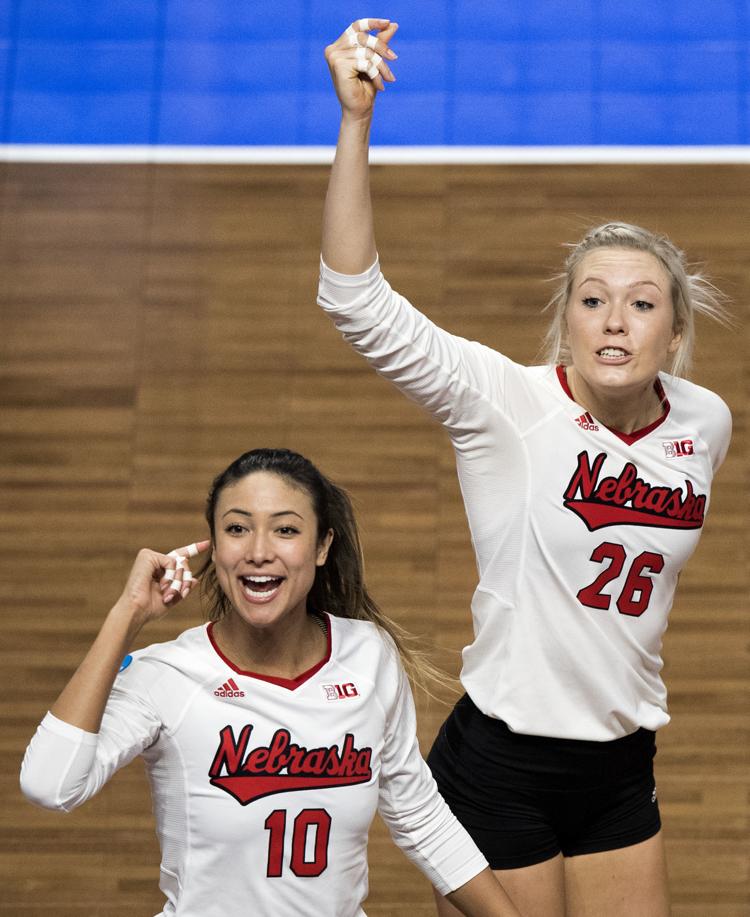 Oregon vs. Nebraska, 12.08