Jazz Sweet was hammering kills into open spaces. She was driving kills to the back row. She was aggressive.
This is a Jazz Sweet that Nebraska volleyball coach John Cook had come to know.
The sophomore outside hitter put a slumping stretch behind her Saturday night against Missouri, finishing with eight kills in the Huskers' 25-14, 25-22, 22-18 sweep in the second round of the NCAA Tournament.
"Jazz has been working really hard the last few weeks," Cook said. "We've tweaked a couple things and just to see her be aggressive and take swings like that, that's the Jazz I'm used to."
Sweet hit just .148 during Big Ten Conference play after hitting .318 during the Huskers' first 10 matches of the season. Sweet's eight kills (on 19 swings) Saturday were her most in a match since recording 11 against Ohio State on Oct. 24.
It also gave Missouri another swinger to worry about in addition to Mikaela Foecke (16 kills), Lexi Sun (11 kills) and Lauren Stivrins (eight kills).
"She's choosing a really good time to play like that," Cook said of Sweet. "When you can kill balls from both antennas, it makes it hard to defend."
Hitting trend: Nebraska produced another strong night on the offensive side of things, finishing with a hitting percentage of .384 against the Tigers. NU has hit .350 or better in five straight matches.
"We've been working on that a lot, just kind of in transition and then serve-receive, always being able to take a swing," NU freshman setter Nicklin Hames said. "We've been really working on that lately and I think it's really starting to show up on the court and during the games."
Nebraska won its 10th straight match and fifth in a row by sweep.
Huskers serve tough: Missouri found itself out of system a lot during Saturday's second-round match, which led to many of the Tigers' 16 hitting errors. Missouri, a strong offensive team that hit .412 against Arizona on Friday, never found a rhythm, and hit .216 for the match.
"They really served tough and consistently made it hard," Missouri coach Wayne Kreklow said of NU. "I felt we adjusted to that a little bit, I thought we passed better as the match went on, we were in system a little bit more but they have a lot of good players.
"I didn't felt like we lost the game, I felt like they beat us." 
Crowd still amazes Cook: Cook has been Nebraska's head coach for 19 seasons, and the Husker faithful still impresses him.
Cook said he noticed fans standing outside waiting for tickets nearly 90 minutes before the start of the match. He saw fans filling up the standing-room only zones by 6 p.m., and hour before the start.
"What a great honor for Mikaela, Brooke (Smith) and Kenzie (Maloney) to be able to play their last match in front of sold-out crowd, and our crowd was awesome tonight," said Cook, referring to the crowd of 8,382 as the seventh player (like the 12th man in football). "I could feel like were floating on the court. Even though I've been doing this awhile, it amazes me we get that kind of crowd, that kind of support. People are waiting out in the snow and the cold."
Kreklow said it was a great atmosphere for his young Tigers to play in.
"I can't think of a better environment to come in and play to try to figure out what it's all about," he said. "I told them in one of the timeouts, 'Some of you guys may never play in an environment like this again. You got to enjoy, you got to soak it in.' You got to absorb of that, live every moment of that because this is what high-level playing in athletics is all about."
Passionate comments from John Cook about the standing-room only crowd of 8,382 fans in Lincoln for the second round of the NCAA Tournament: pic.twitter.com/rNERS0DI6e

— Brent Wagner (@LJSSportsWagner) December 2, 2018
Smith goes on a run before final home exit: Smith, a 5-foot-10 setter, served three straight points late in the third set in her final home match. Hames was happy to watch it.
"I'm training with Brooke all the time so we're always together and she's a great teammate, and she works her butt off every day," Hames said. "She brings a lot to this team, she's always been a huge team player and our team wouldn't be the same without her. She deserved that little run and I'm super-proud of her."
Smith left the court to a strong round of applause.
Foecke and Maloney, by the way, are 18-1 in their NCAA Tournament careers.
Missouri vs. Nebraska, 12/1
Missouri vs. Nebraska, 12/1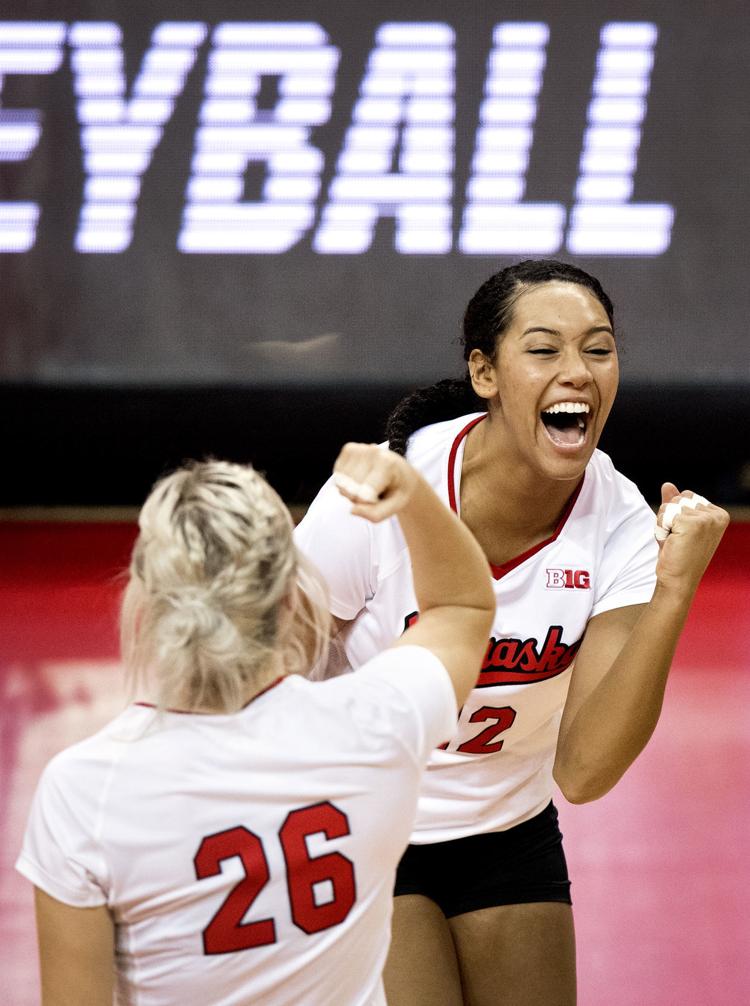 Missouri vs. Nebraska, 12/1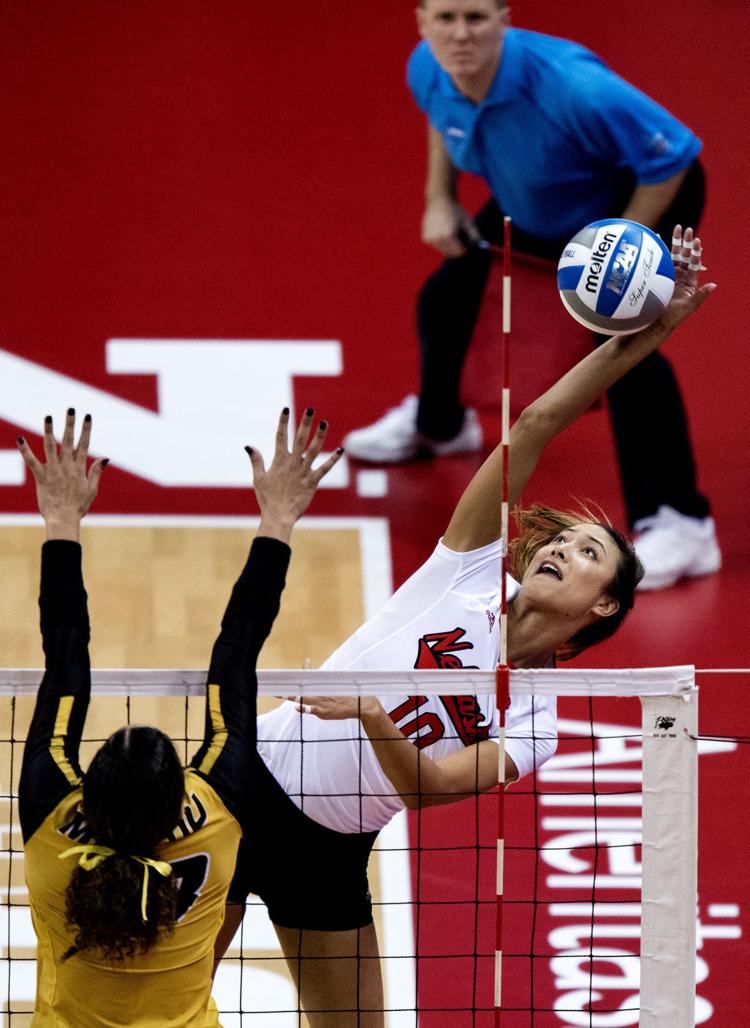 Missouri vs. Nebraska, 12/1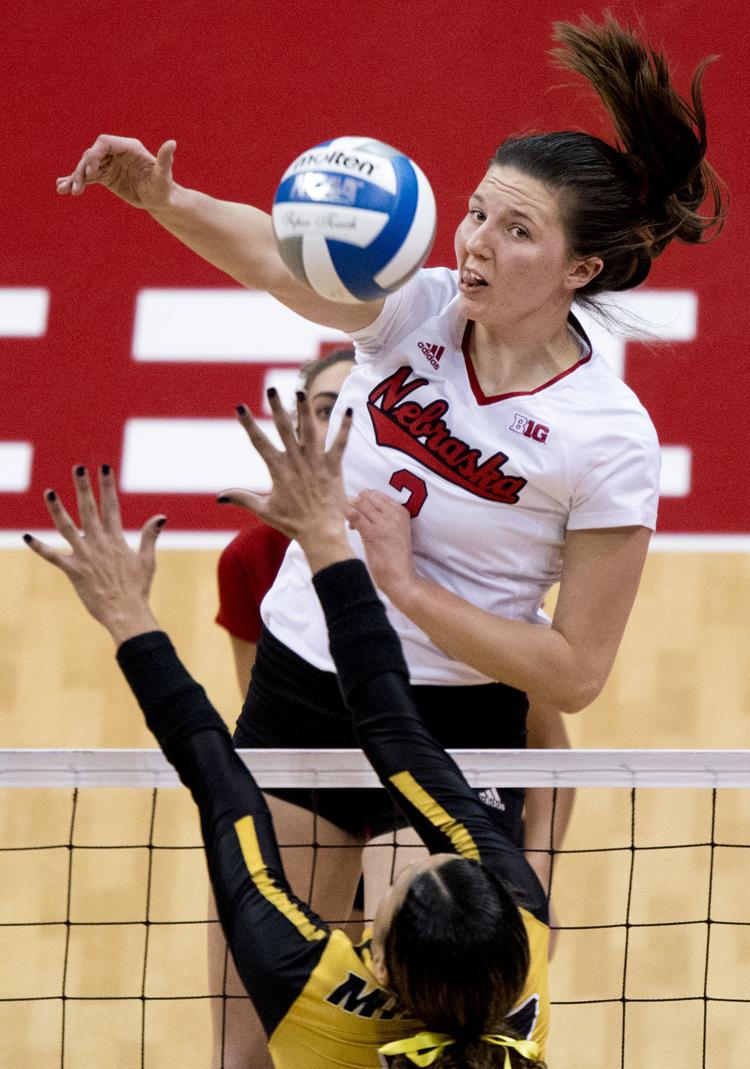 Missouri vs. Nebraska, 12/1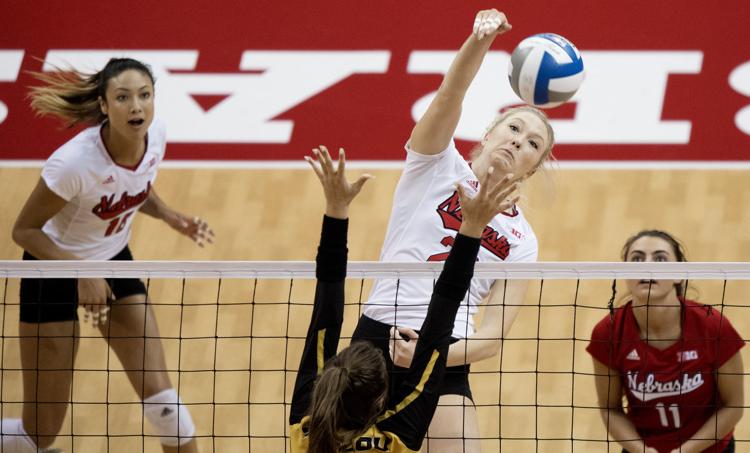 Missouri vs. Nebraska, 12/1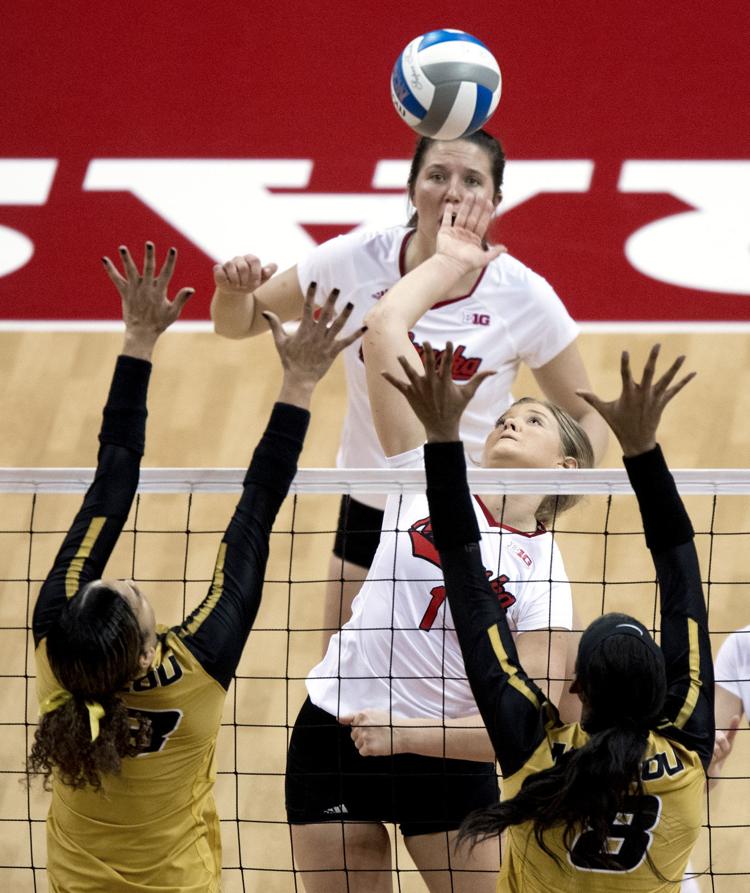 Missouri vs. Nebraska, 12/1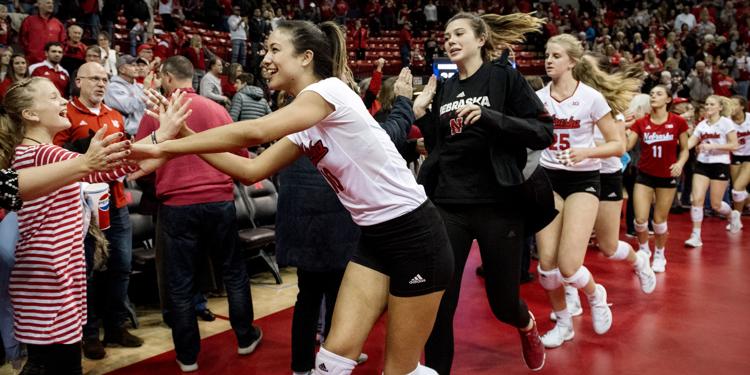 Missouri vs. Nebraska, 12/1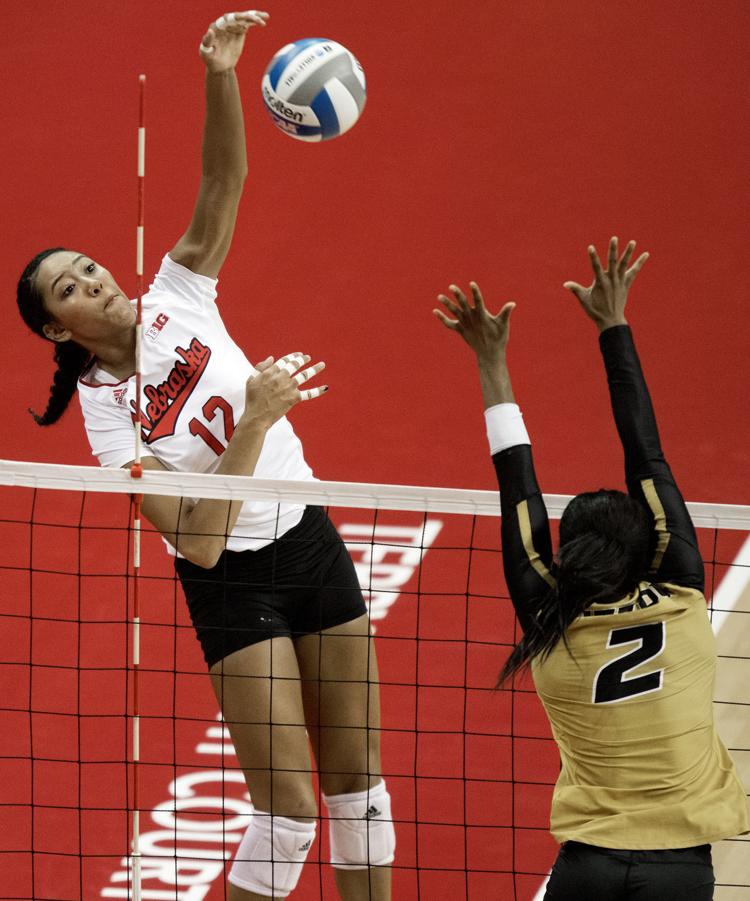 Missouri vs. Nebraska, 12/1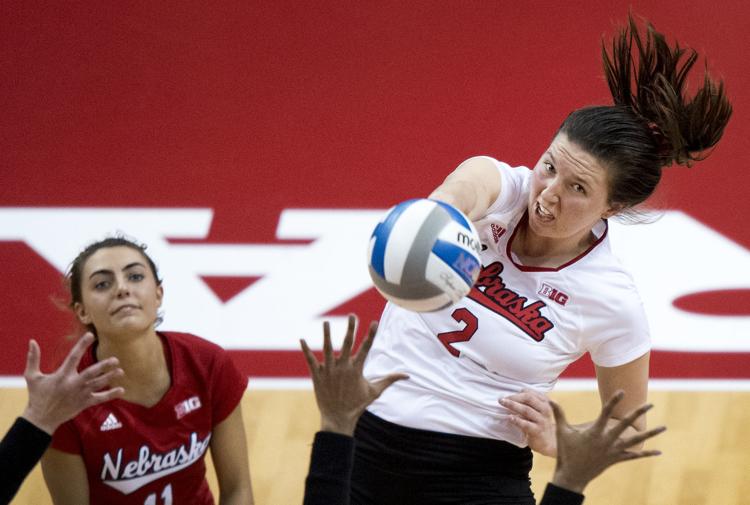 Missouri vs. Nebraska, 12/1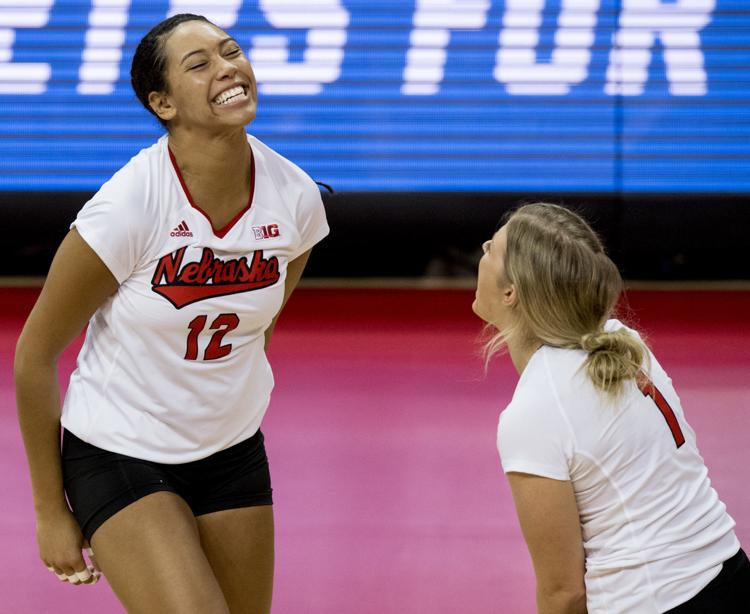 Missouri vs. Nebraska, 12/1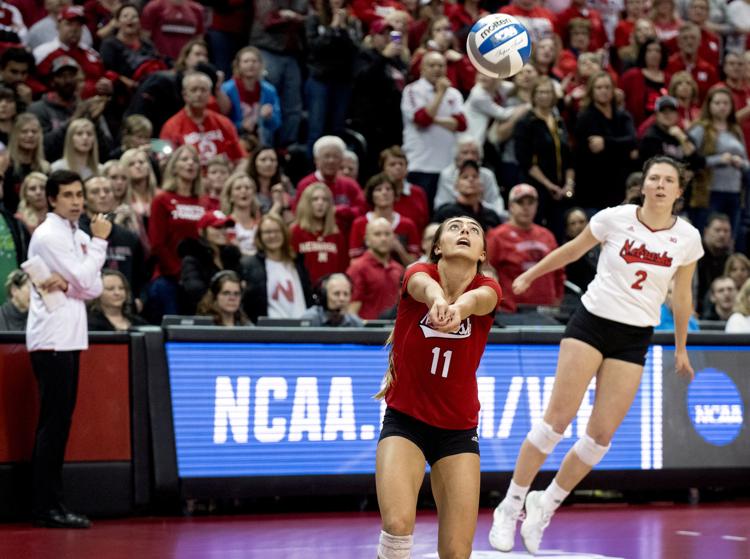 Missouri vs. Nebraska, 12/1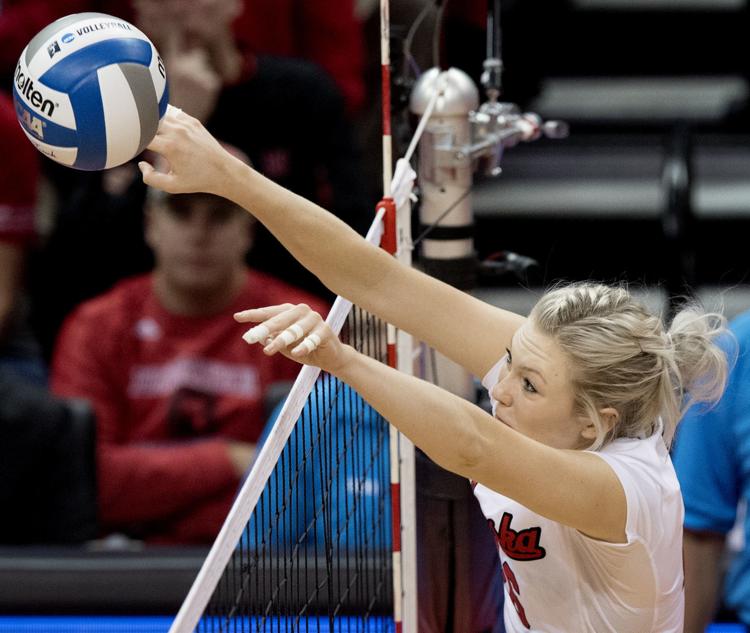 Missouri vs. Nebraska, 12/1