In the opinion of coach John Cook, there isn't a team in the country that has improved as much as the Nebraska volleyball team this season.
Nebraska will get a chance to really prove that starting on Friday when the NCAA Tournament begins. And if they keep winning, Nebraska may get a chance to see how much they've improved with a rematch against some of the teams that beat them during the season.
It was a slow build this season, Cook said on Thursday, but a good build. He's excited to see what level Nebraska can play at in the tournament.
"I feel like now it's just like we're starting to figure this thing out," Cook said. "It's exciting, it's fun, and our team is excited to be in practice. There is just a lot of energy."
All the new players feed off of the confidence of seniors Mikaela Foecke and Kenzie Maloney, Cook said. And Cook gets the feeling the seniors are enjoying playing with all of the new Huskers.
"This team is tight. I feel like I got a second wind right now," Cook said.
After a rough stretch of the season in October, when Nebraska lost three consecutive matches, the Huskers take an eight-match winning streak into the tournament.
"Obviously I think you want to peak at the end, and you want to be peaking national championship night," Foecke said. "I think this team is still working toward that moment, and I think that's something really special."
Setter digs: One of the reasons Nebraska has the No. 1-ranked defense in the nation is because its two freshman starters are each good on defense. Middle blocker Callie Schwarzenbach ranks 16th nationally in blocking with 1.43 per set. And setter Nicklin Hames is also good on defense and is No. 2 on the team in digs with 367.
The problem is that when Hames digs the ball, another player — usually Maloney or another back-row player — has to set the ball.
Hames is probably digging balls that aren't hers, Cook said. But Cook would obviously rather have Hames get the dig than have it drop.
"I just remind her that there are other people out there playing defense," Cook said. "It's a fine line between being too aggressive, and not being aggressive enough. On defense, it's just like the scene from the movie 'Top Gun.' You don't have time to think. You just have to react."
Better field in Lincoln: The first match in Lincoln on Friday is between No. 23-ranked Arizona and No. 24 Missouri.
Missouri beat Florida this season, which was something Nebraska wasn't able to do. And Arizona has wins against three ranked teams.
"This is as good of level probably as we've had in a couple of years coming in here," Cook said.
If Nebraska wins against Hofstra on Friday, it would be playing against a ranked team in the second round for the first time since 2014, when Nebraska defeated Utah.
Lincoln is the only one of the 16 first-rounds sites where three of the four teams are ranked.
Welcome (back) to Lincoln: Hofstra head coach Emily Mansur is in the NCAA Tournament for the third time as a player or coach, and remarkably all three appearances have been against Nebraska. She was a player at Iona when they played the Huskers in 2004. And she also coached Hofstra when it played Nebraska in 2014.
* Six teams are in the tournament for the first time: Bryant, Eastern Michigan, Florida Gulf Coast, South Dakota, Syracuse and Navy.
* Nebraska and Creighton are among the 16 teams who have made the tournament each of the past seven years. Surprisingly, Nebraska and Penn State are the only Big Ten teams on that list. Minnesota missed the tourney in 2014. Wisconsin's NCAA Tournament streak is five.
NCAA Volleyball Tournament practice, 11.29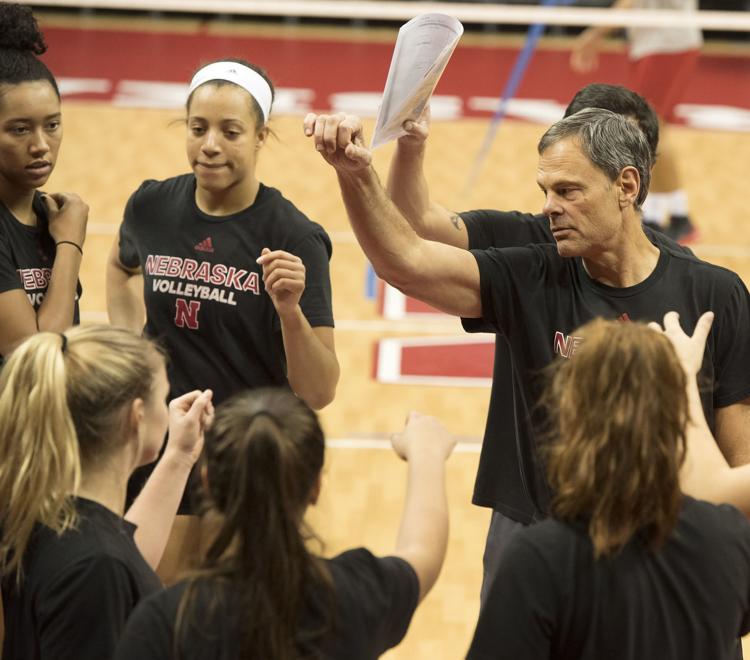 NCAA Volleyball Tournament practice, 11.29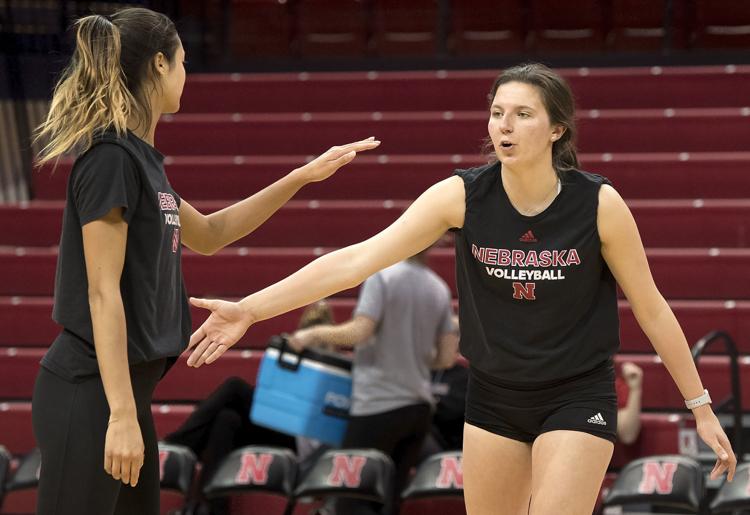 NCAA Volleyball Tournament practice, 11.29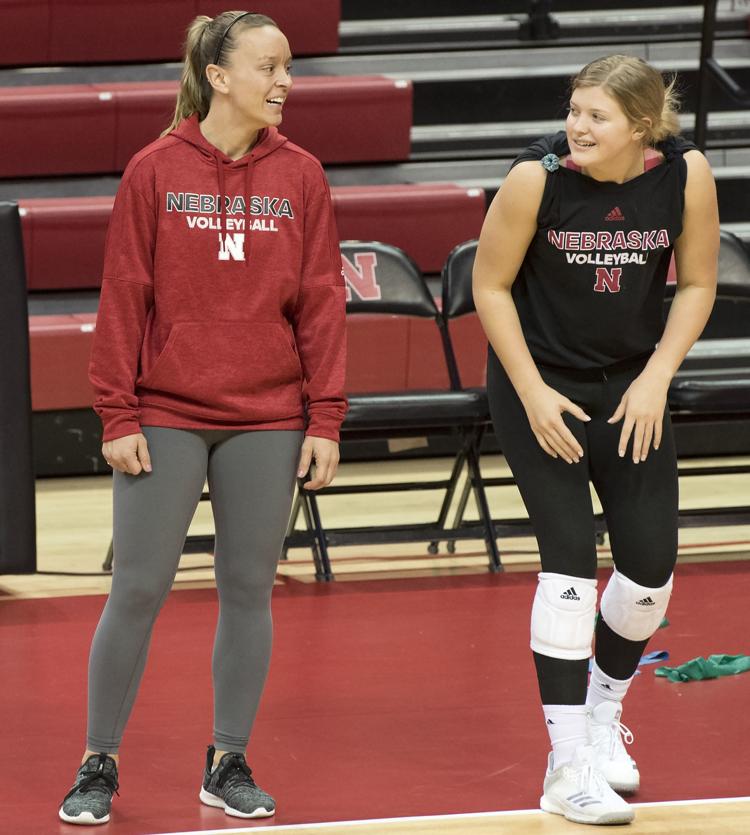 NCAA Volleyball Tournament practice, 11.29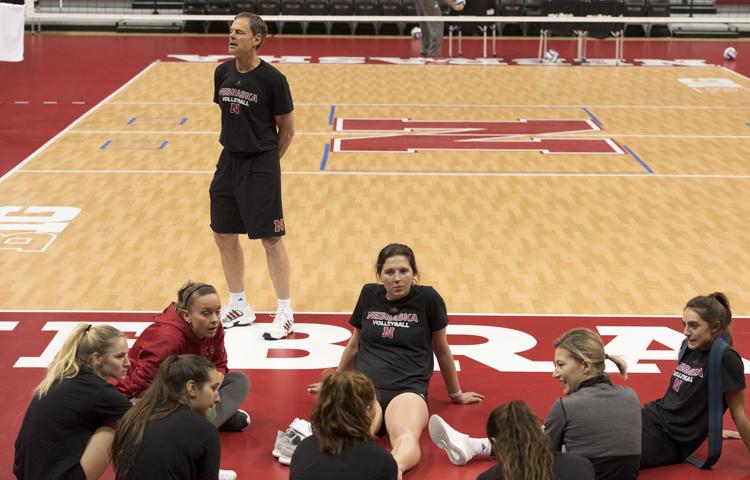 NCAA Volleyball Tournament practice, 11.29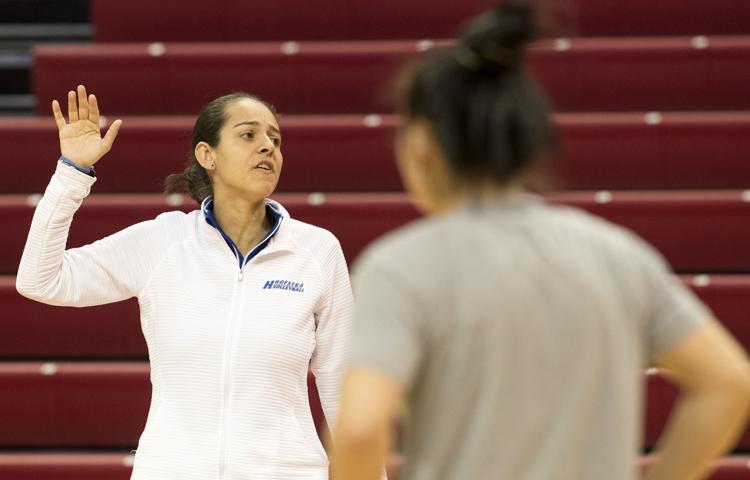 NCAA Volleyball Tournament practice, 11.29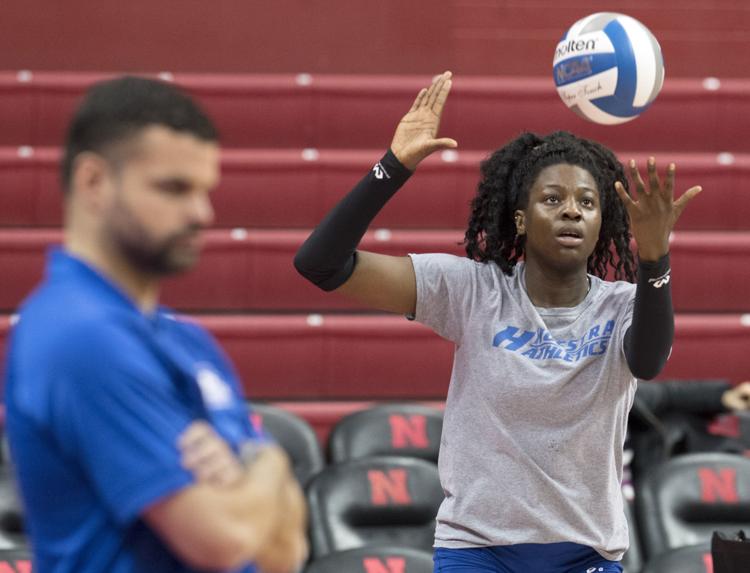 NCAA Volleyball Tournament practice, 11.29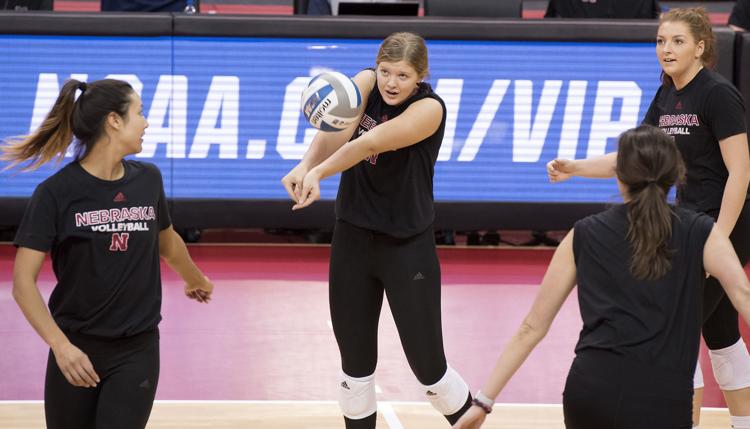 NCAA Volleyball Tournament practice, 11.29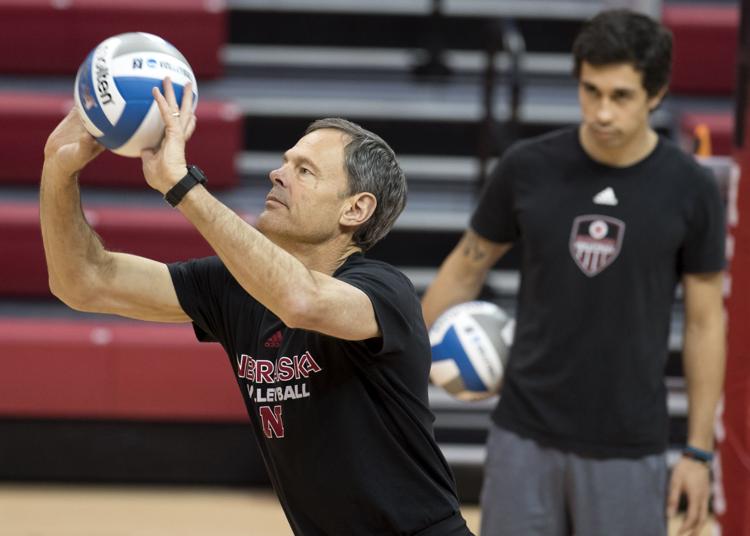 NCAA Volleyball Tournament practice, 11.29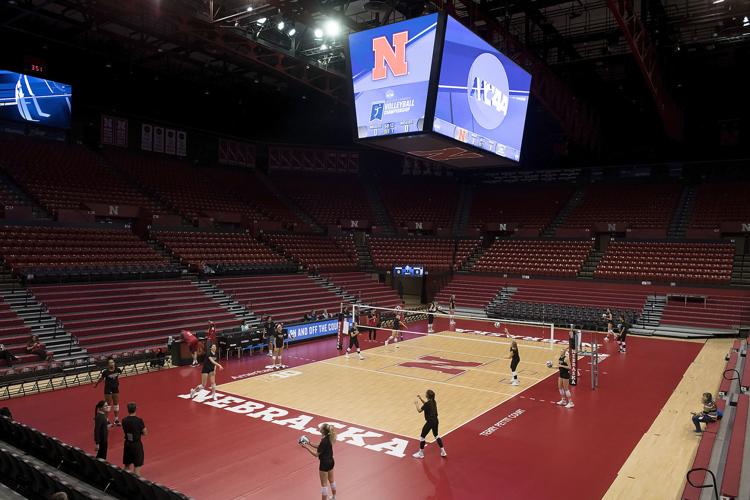 NCAA Volleyball Tournament practice, 11.29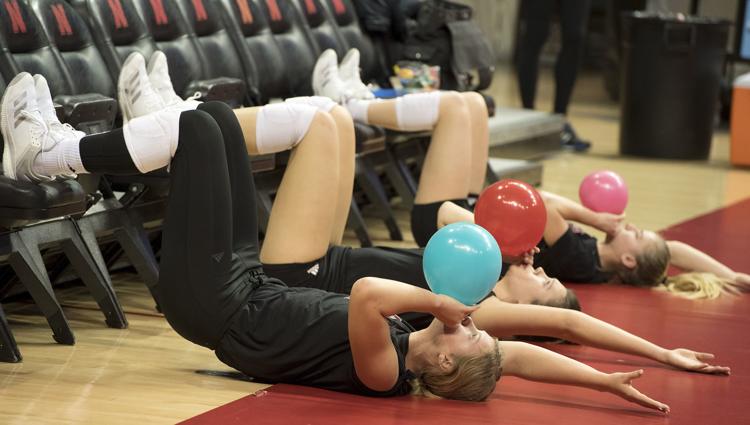 NCAA Volleyball Tournament practice, 11.29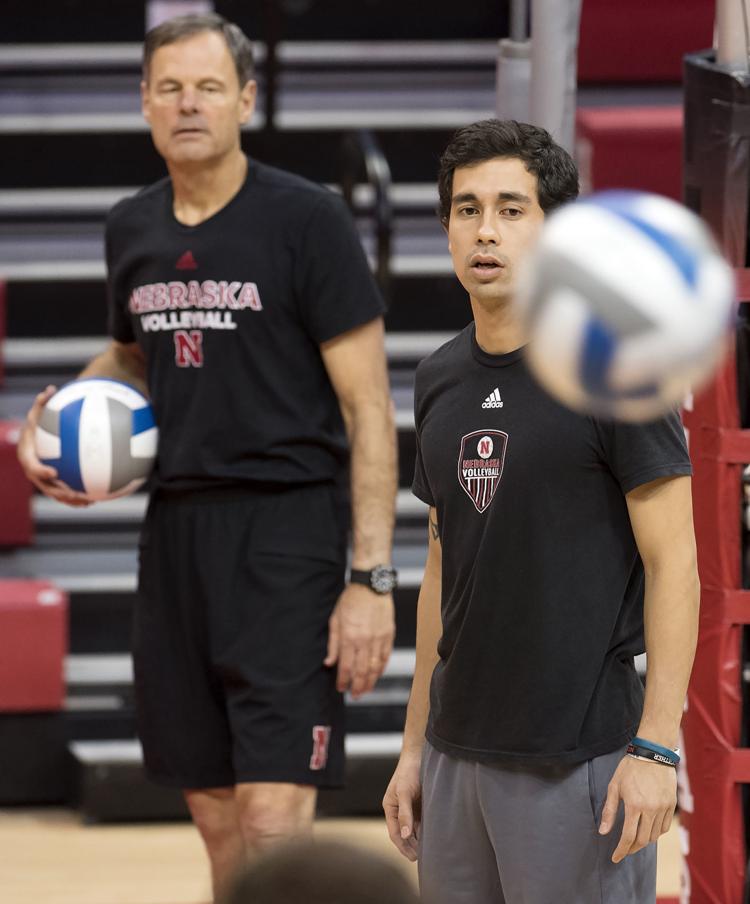 NCAA Volleyball Tournament practice, 11.29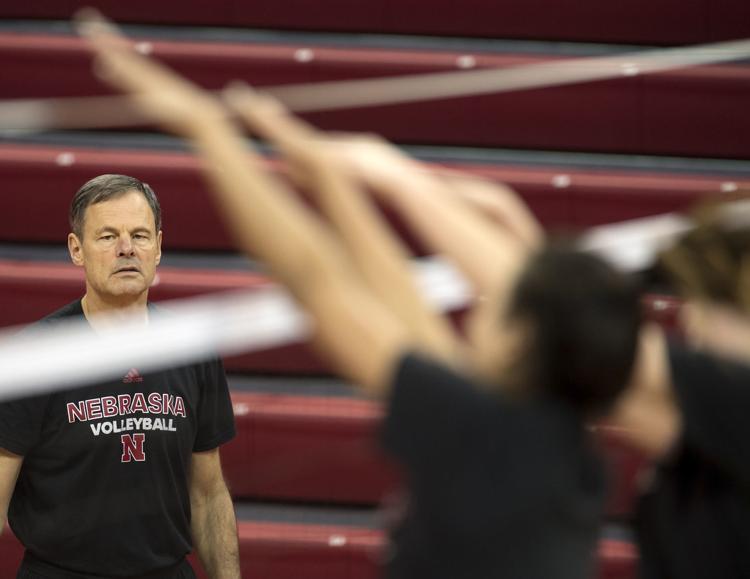 NCAA Volleyball Tournament practice, 11.29