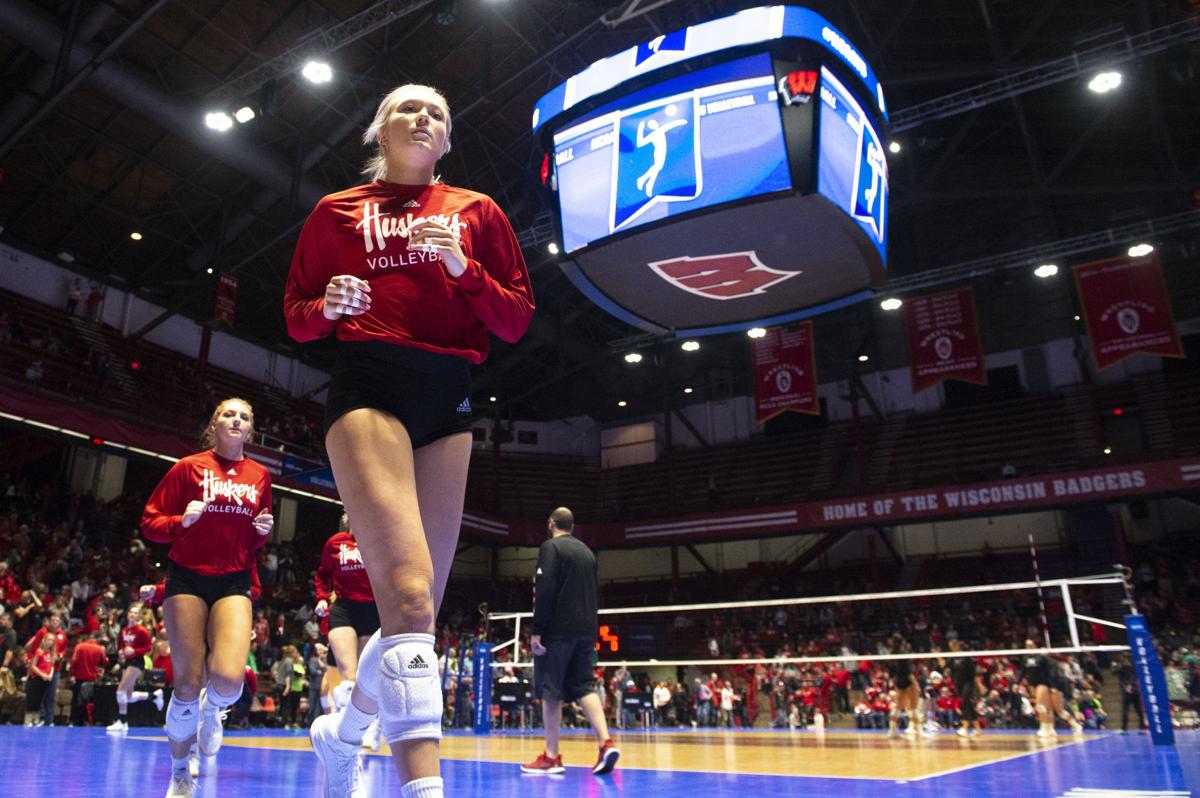 As the 2019 college volleyball season came to a close, everything seemed to be lining up well for Nebraska to have a special season the next year.
Nebraska was expected to have every starter back for 2020, which is a rarity in the sport due to graduation and transfers. That included Madi Kubik and Kenzie Knuckles, who made significant strides while starting nearly every match as freshmen; All-Americans Lauren Stivrins and Lexi Sun; and a third-year starter at setter (Nicklin Hames).
And then the NCAA Final Four would be in Omaha, so if the Huskers could get that far, they'd have the push of most of the 17,000 spectators.
Success wasn't a given, but it was promising.
"We were super-excited that everyone was coming back," said Stivrins, who has already played in two national championship matches.
Then just two months into the buildup to the 2020 season, the world, and college sports, changed due to the COVID-19 pandemic.
Nebraska's beach volleyball and spring season were scrapped. The team wasn't able to train together for several months, and then Nebraska's season was delayed for four months.
Now the season has started, and the No. 4-ranked Huskers started off well with two wins against Indiana.
Situations like Nebraska's don't occur often — the mix of every starter returning from an NCAA Tournament Elite Eight team, the addition of a few impact players and a hometown Final Four.
Having a team that could contend for conference and national championships doesn't happen every year, and now Nebraska is trying to capitalize on that opportunity during a pandemic season.
Stivrins thinks the Huskers have been determined to not let the situations of the past year knock the team off course.
"It's really cool to see that our team has really bought into everything," Stivrins said. "I'm currently knocking on wood because there hasn't been a single scare with our team since we all got back from Christmas. This team is so bought into this program and what we want out of this year. We all stay in our little bubble, and all just hang out with each other. We're all really on top of it because we want to see this team make it that far and we're going to do everything in our power to make that possible."
Stivrins used the example from a few weeks ago when Hames had her 21st birthday. Heading out to celebrate wasn't an option, so the team planned something else for Hames.
"That's what I'm talking about with this team," Stivrins said. "They're so special, and we're all so close. It's the little things like that that make this team so great."
Stivrins admits she had to navigate her own small hurdles. She knew the next chapter in her life — probably professional volleyball — would have started in January, and she was looking forward to that.
But she was able to make the mental shift to the new timeline and get back on track. Being around this group of players energized her.
"Just watching this team and being around this team, they are the reason that I stayed because they are so special, and to have that it's such a blessing," she said.
Stivrins graduated in December with a degree in communications studies. She's added a minor and is taking nine credit hours in order to be eligible to play this season.
Stivrins wants to play volleyball as long as she can, and she should have options in the overseas pro leagues, with the U.S. national team or in professional beach volleyball.
Another option would be to stay in Lincoln and play one more season because college eligibility is frozen this year. But for Stivrins, that would mean a sixth year in college because she redshirted her first season.
"It's too soon to tell," said Stivrins of any chance of her returning for the fall 2021 season. "I have to see how this season goes first, and then we'll figure it out from there."
The long offseason, and limits on what can be done outside the team's bubble, forced the players to become close and get to know each other on a deeper level, Stivrins said.
"And to see that translate onto the volleyball court has been something that's so special," she said. "I think this team is on the brink of greatness. If we can translate that over to games, this team will be unstoppable because the stuff that we do in practice, I've never seen it done in my five years of playing volleyball here. And this team is talented beyond belief. If we can get 60% of what we're doing in practice into any game, I think we'll be just fine."
Last season Stivrins said she saw "glimpses of greatness." But being swept by Wisconsin three times showed Nebraska that they have to go to another level to reach its goals.
Stivrins has seen her teammates blossom during the past year.
"I'm just super-proud of everyone. I'm like a happy mom," Stivrins said. "I see people doing stuff and I'm tearing up. I'm like, 'Ah, my children are growing up.'"
Photos: Our favorite staff images from the Huskers' winter sports season
Nebraska vs. Ohio State, 3.12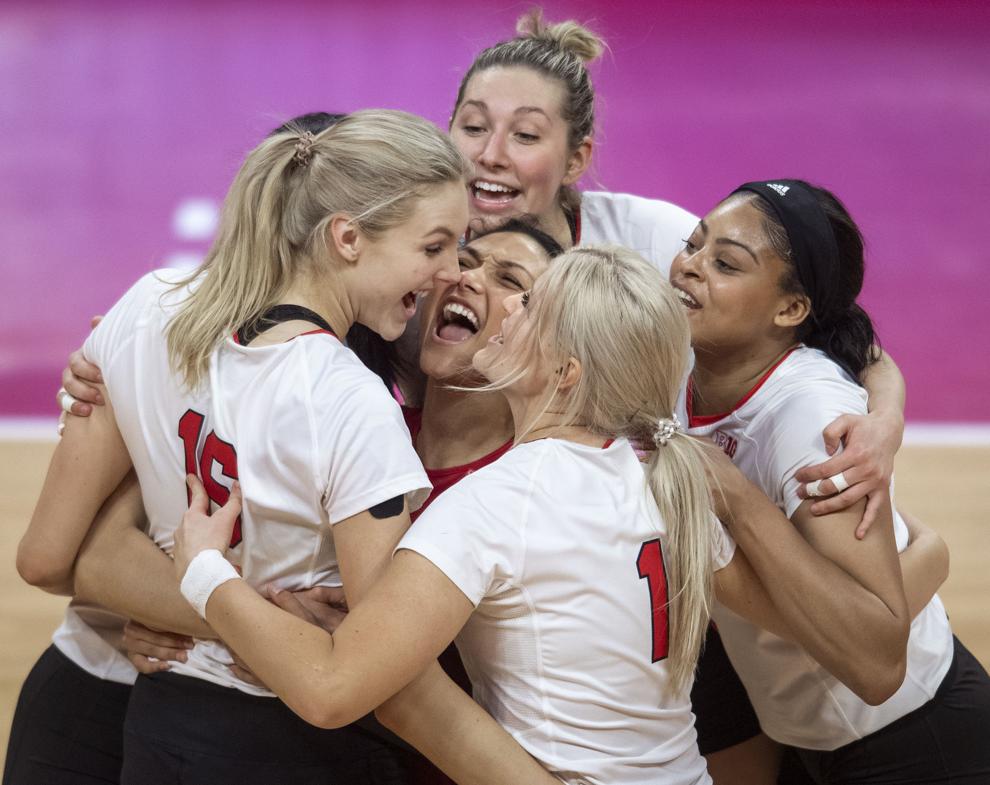 Nebraska vs. Ohio State, 3.12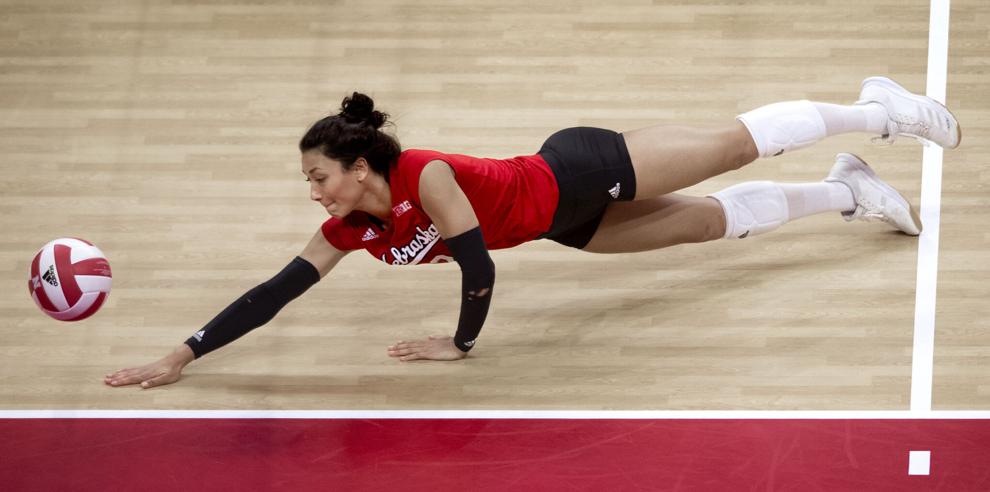 Nebraska vs. Ohio State, 3.12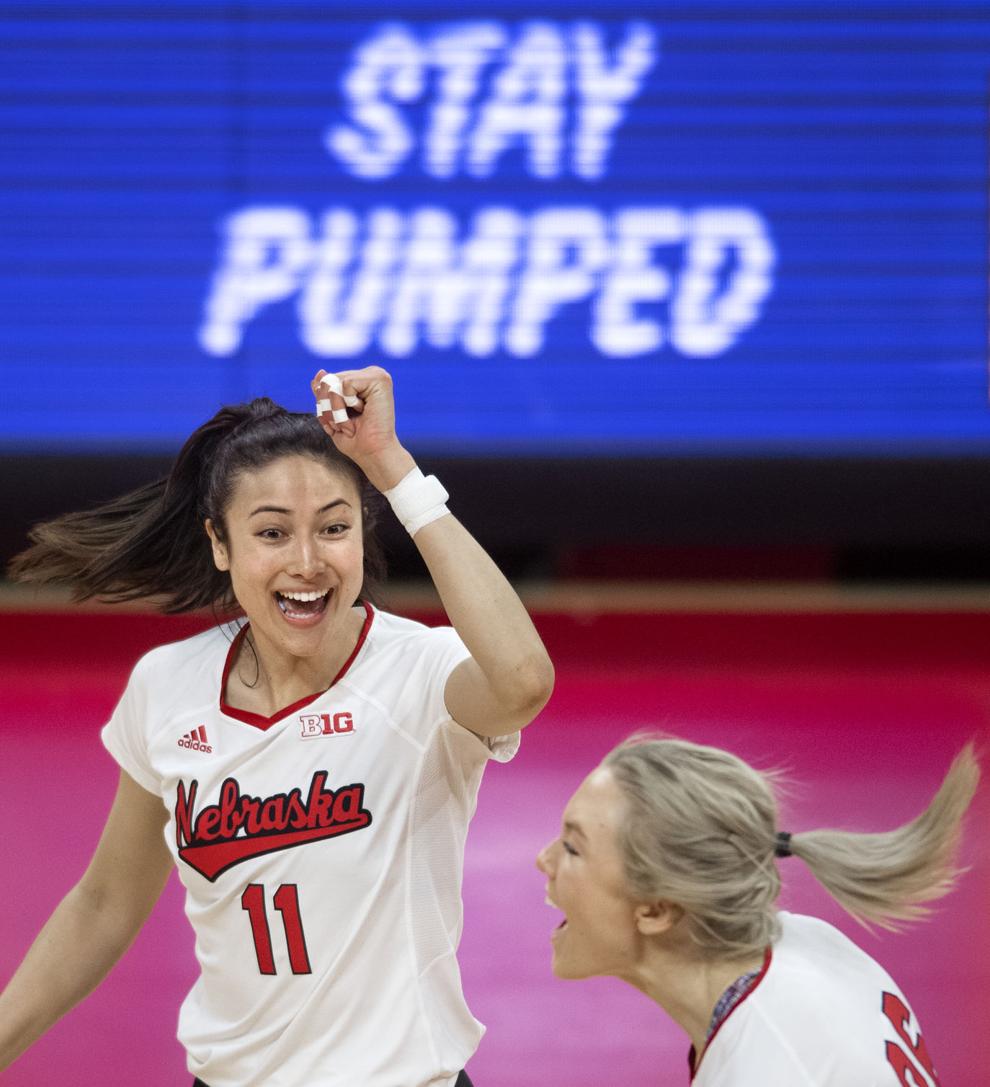 Minnesota vs. Nebraska, 2.27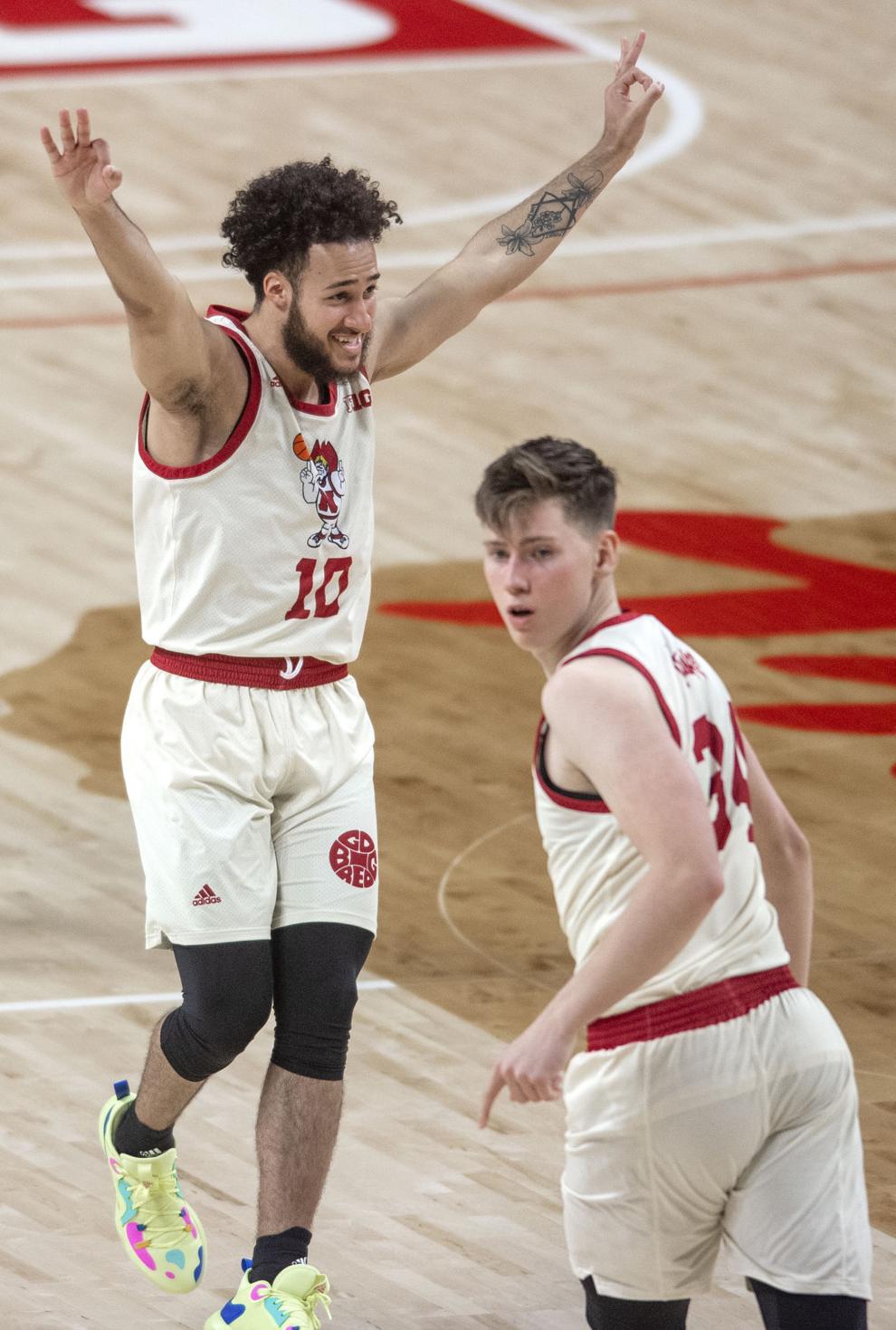 Minnesota vs. Nebraska, 2.27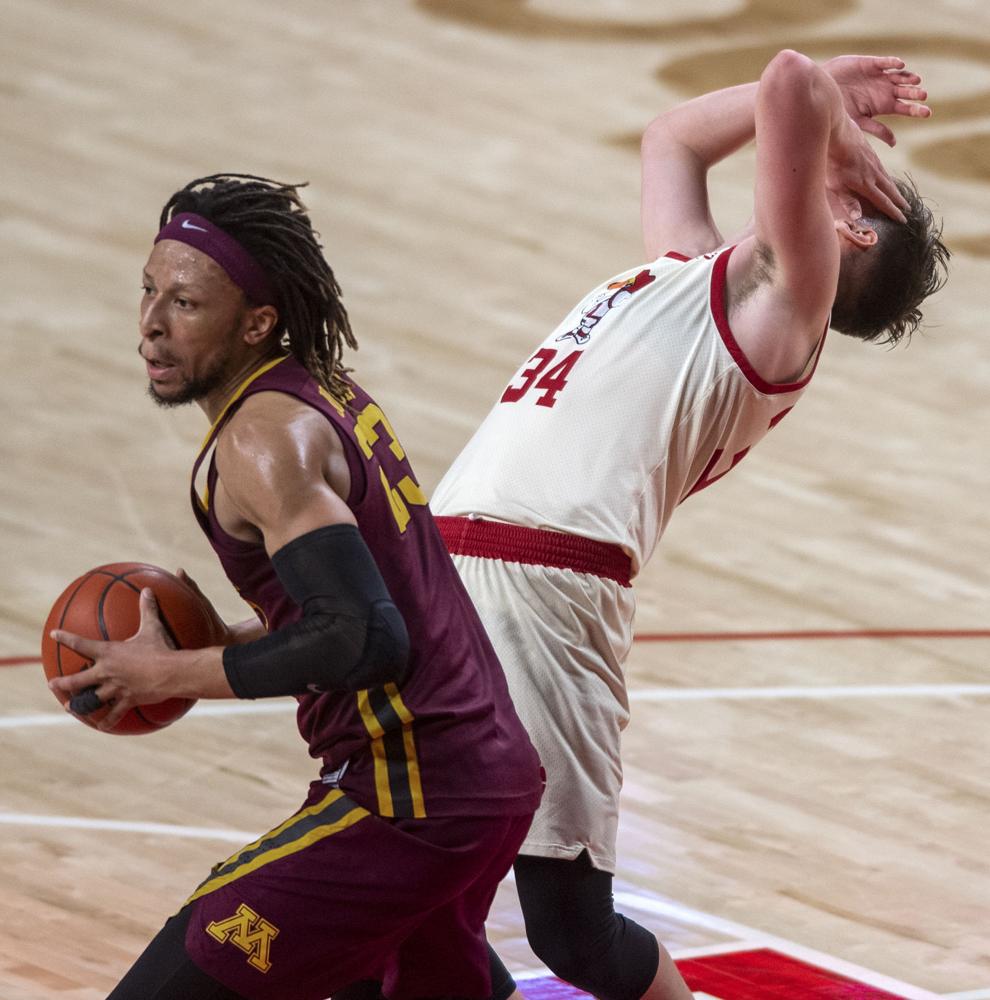 Minnesota vs. Nebraska, 2.27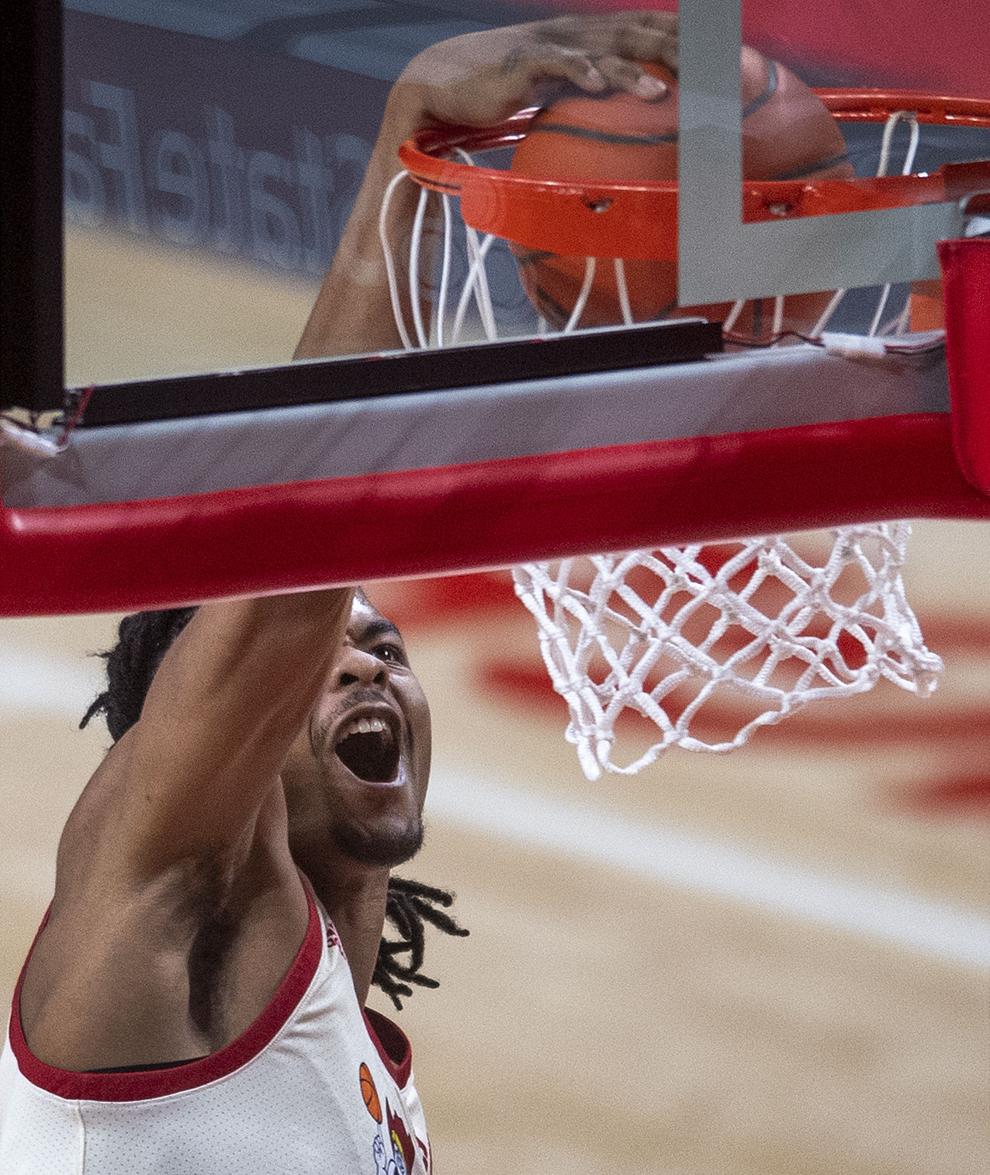 Penn State vs. Nebraska, 2.23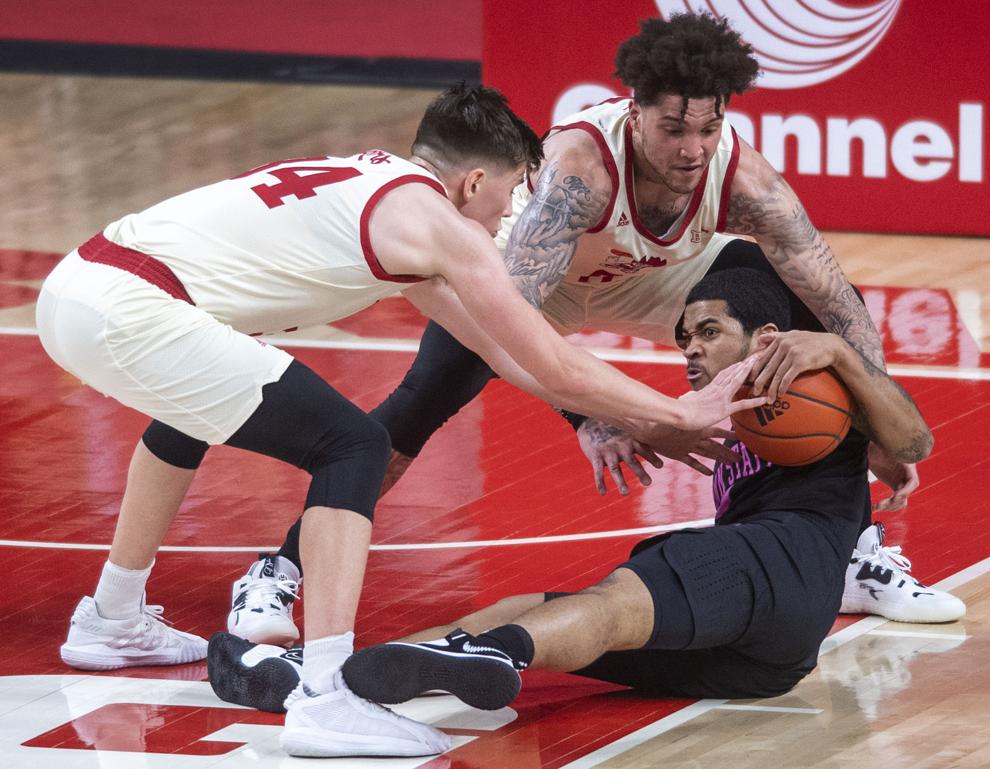 Penn State vs. Nebraska, 2.23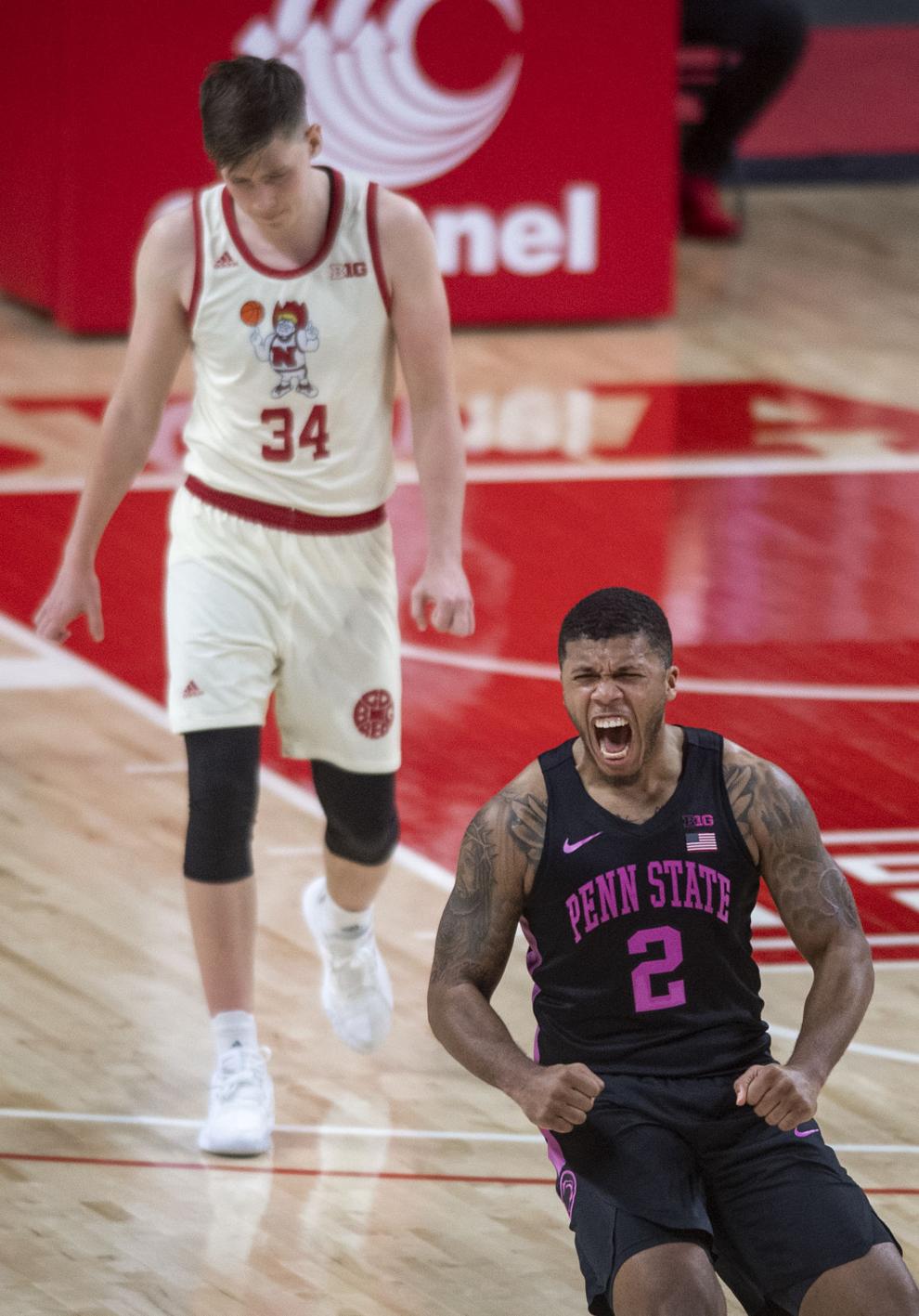 Penn State vs. Nebraska, 2.23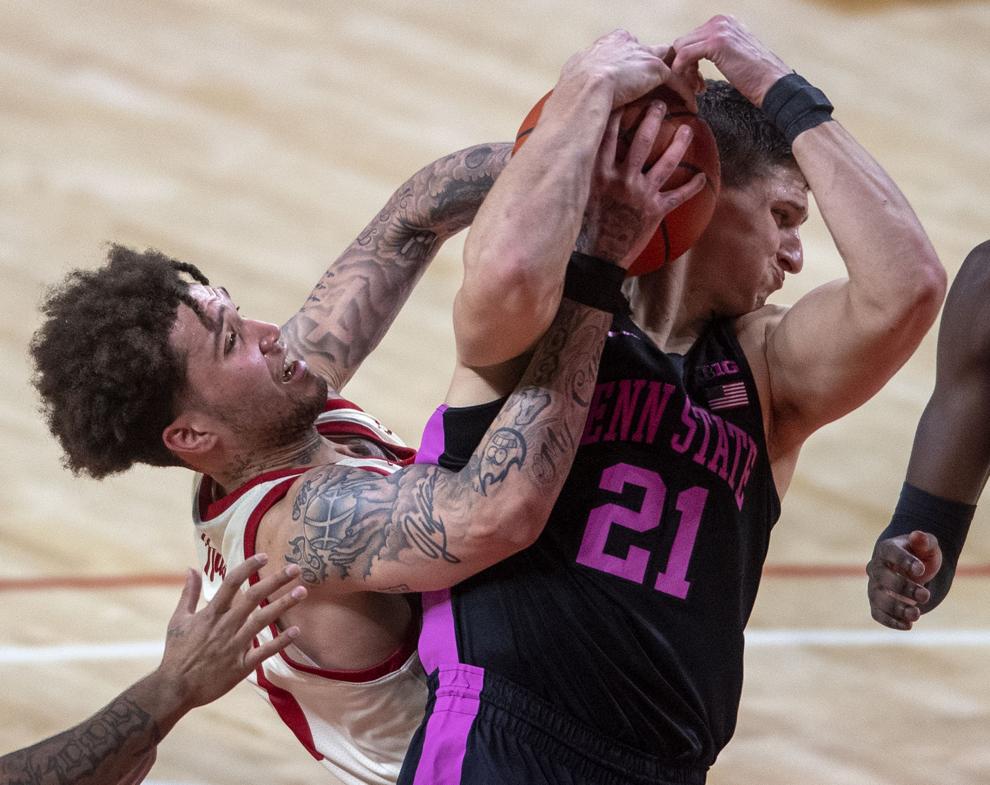 Nebraska vs. Penn State 2.22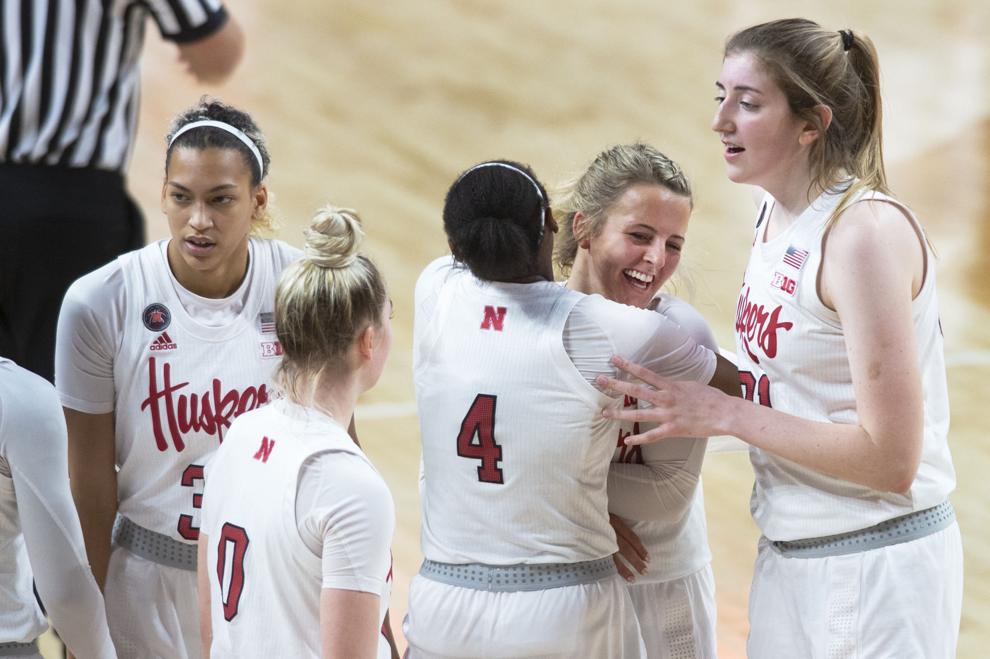 Nebraska vs. Penn State 2.22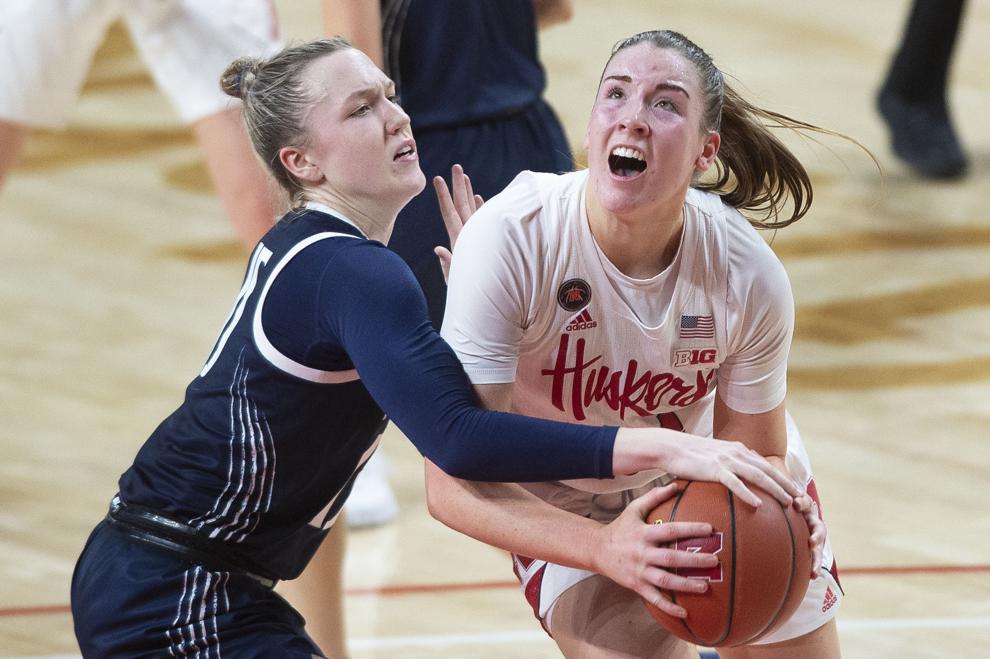 Nebraska vs. Penn State 2.22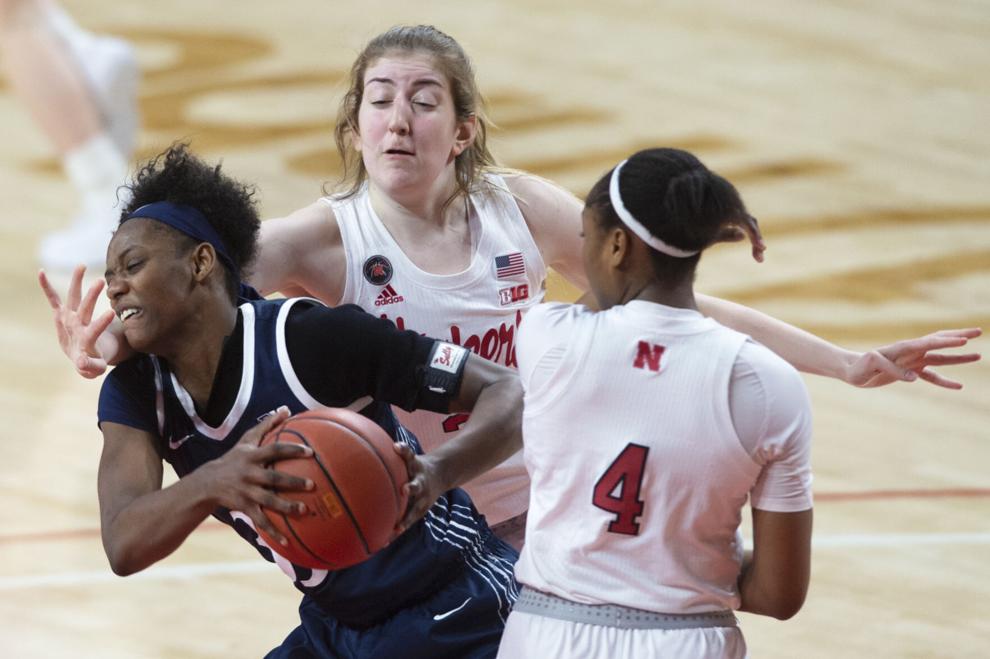 Nebraska vs. Minnesota 2.22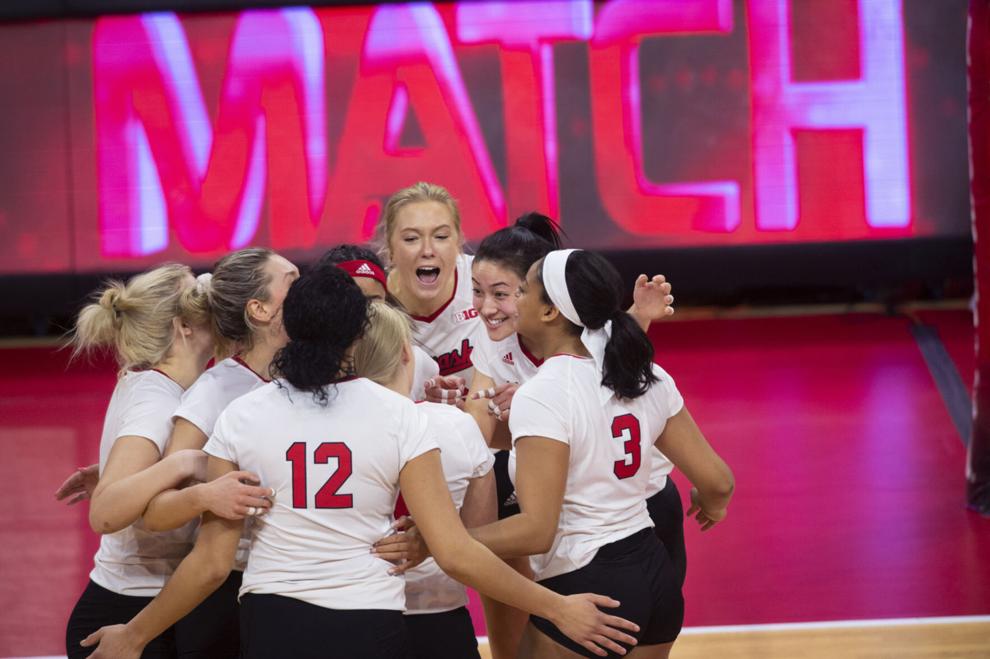 Nebraska vs. Minnesota 2.22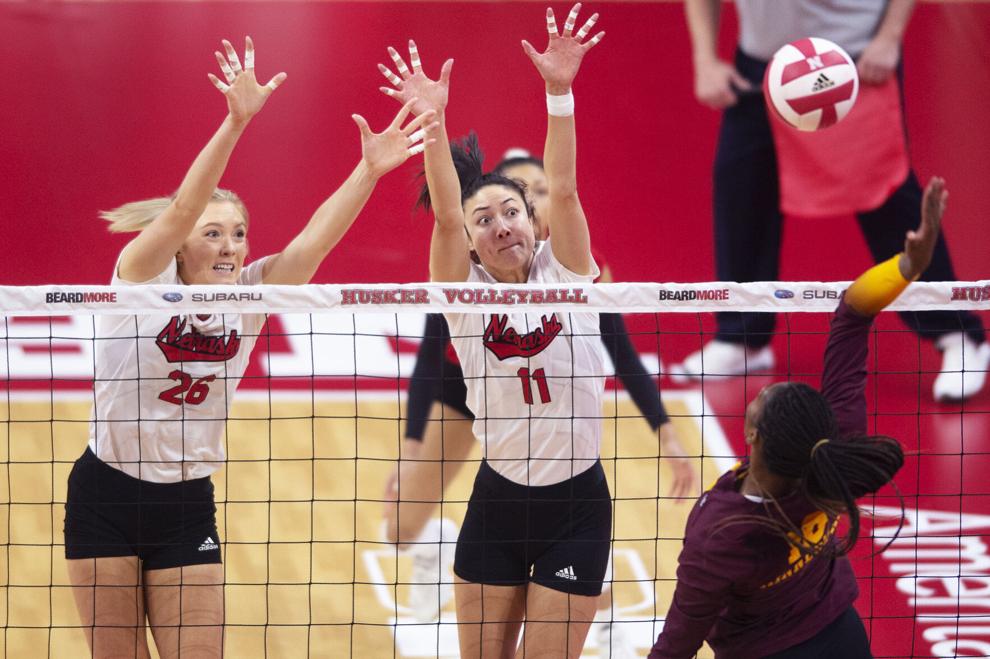 Nebraska vs. Minnesota 2.22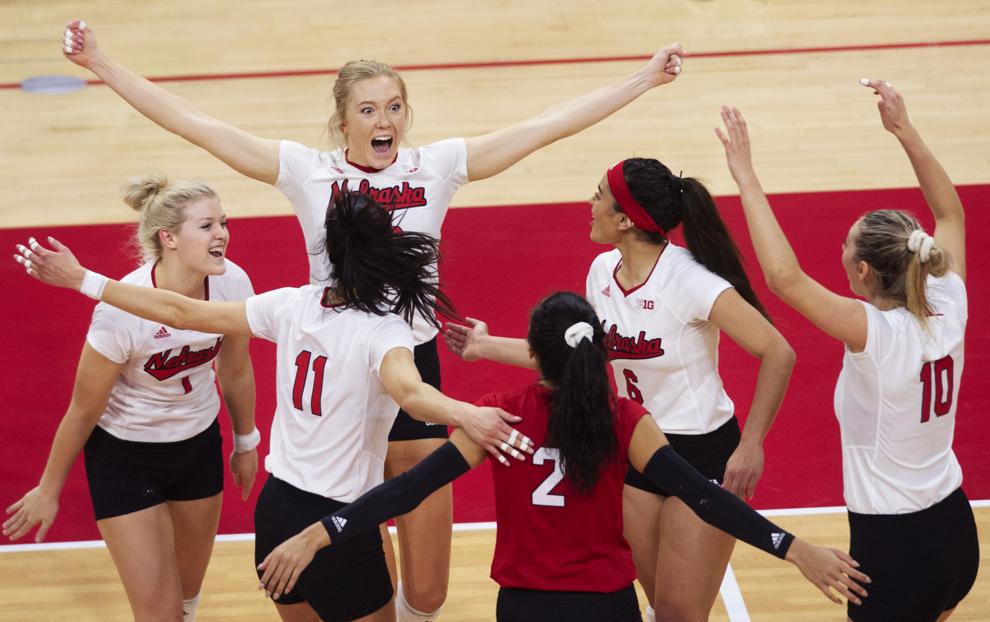 Purdue vs. Nebraska, 2.20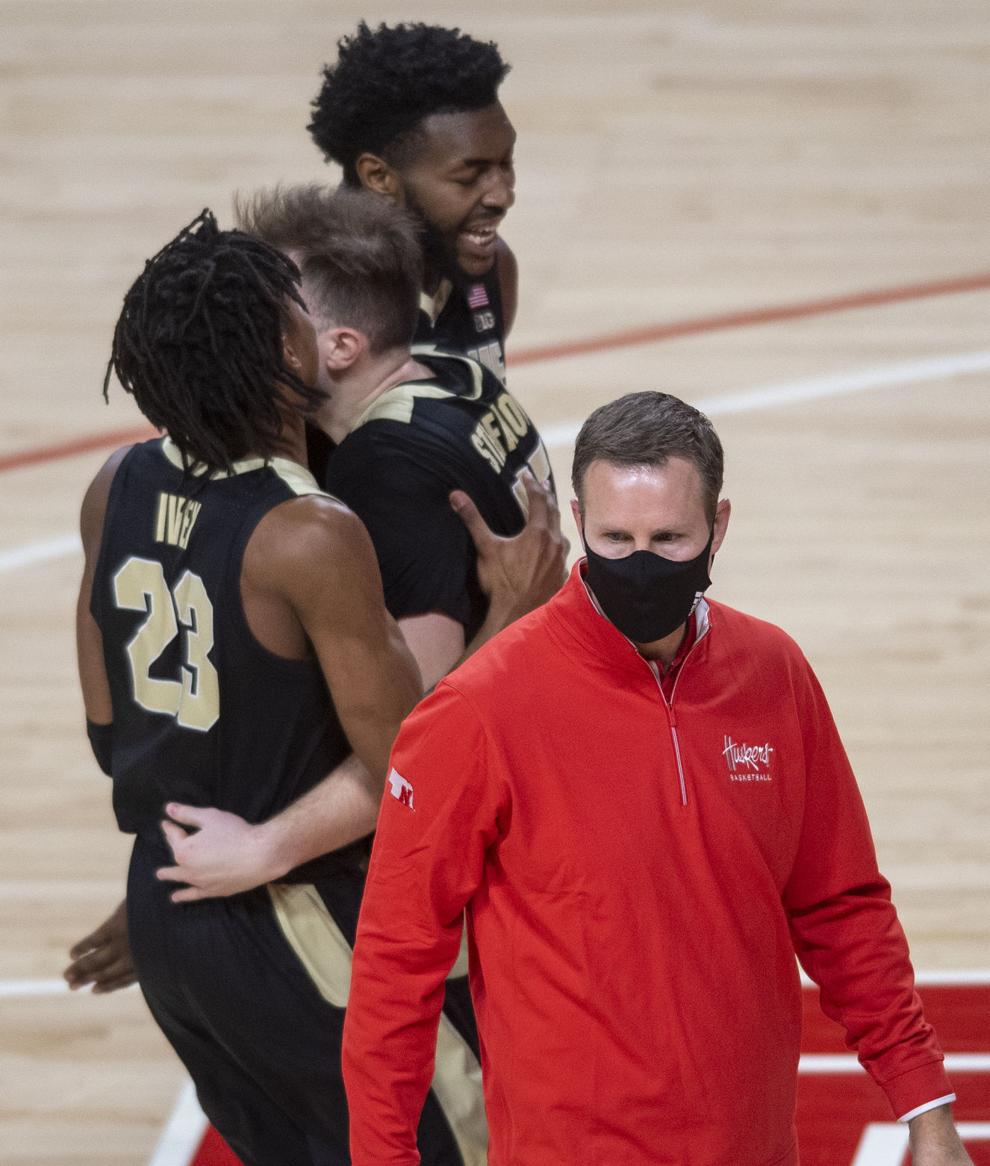 Purdue vs. Nebraska, 2.20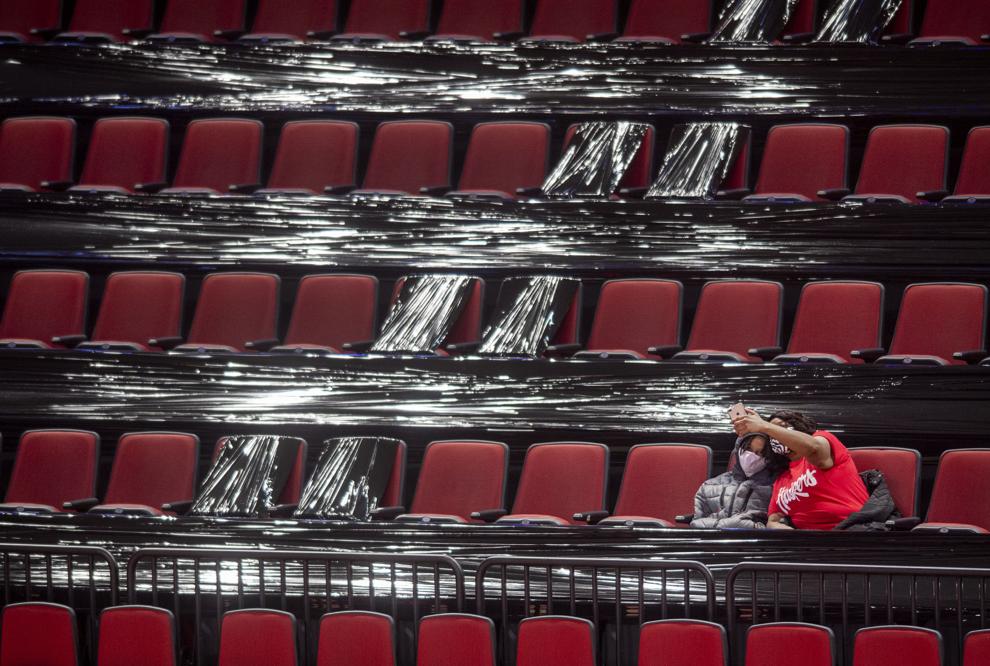 Nebraska vs. Minnesota, 2.19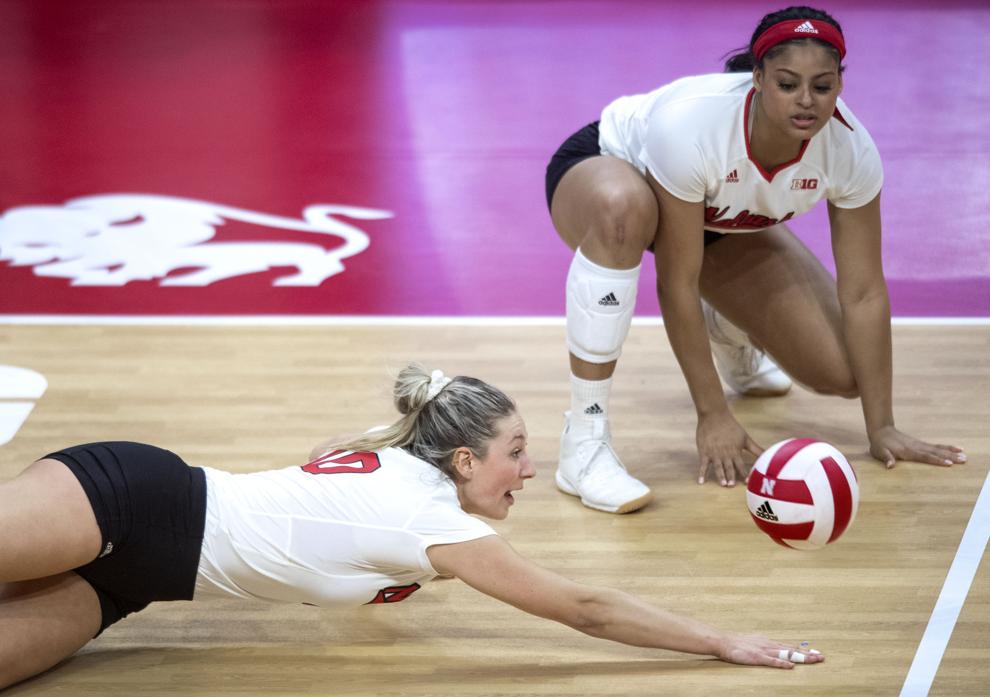 Nebraska vs. Minnesota, 2.19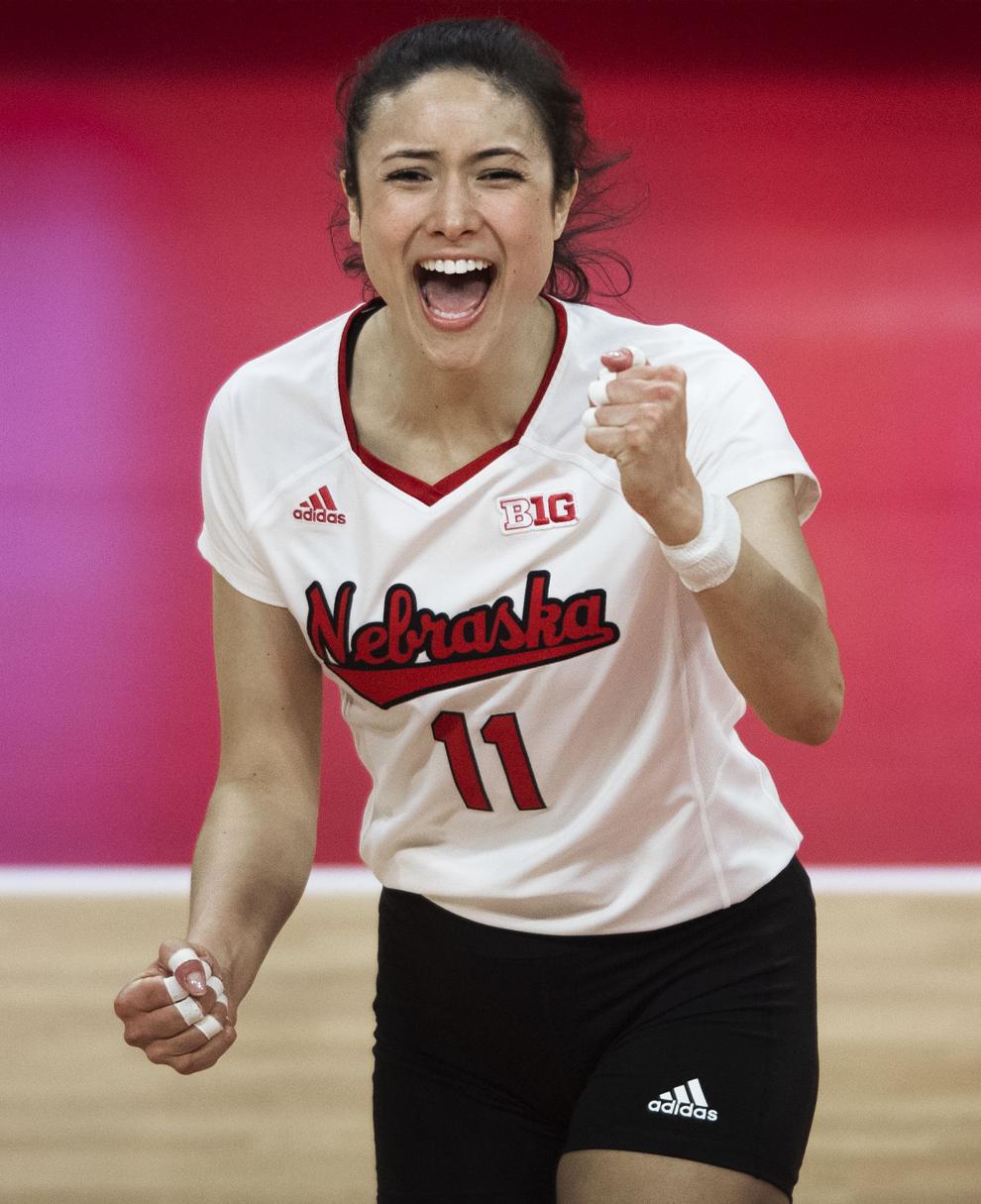 Nebraska vs. Minnesota, 2.19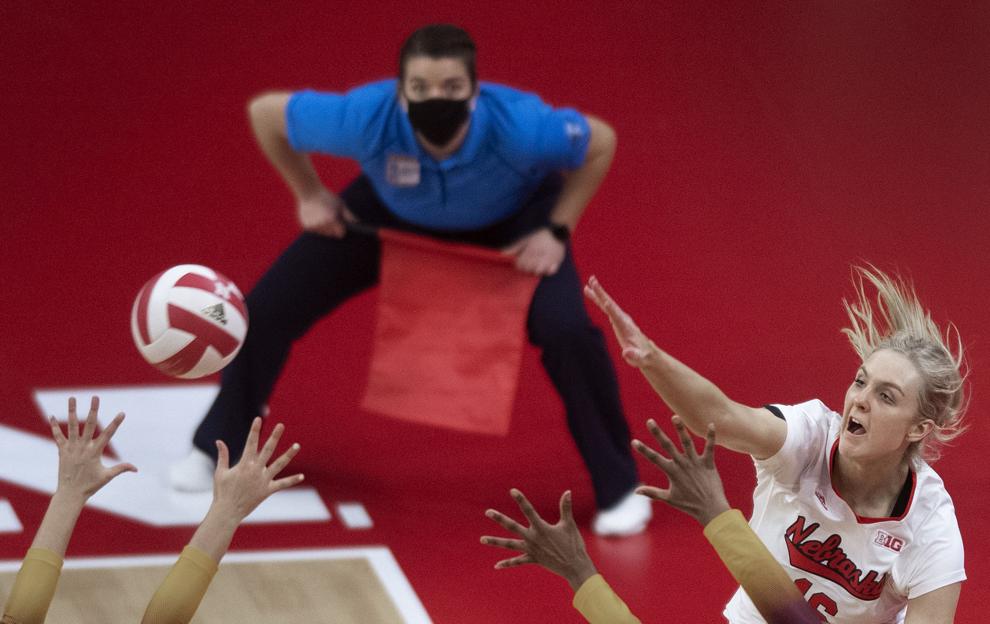 Nebraska vs. Maryland 2.14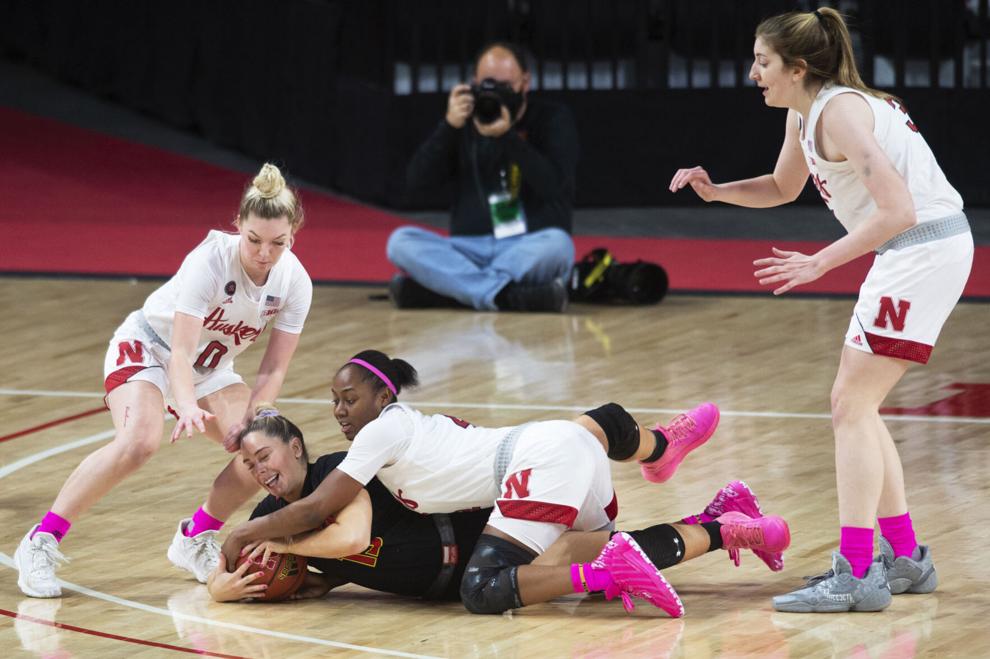 Minnesota vs. Nebraska, 2.13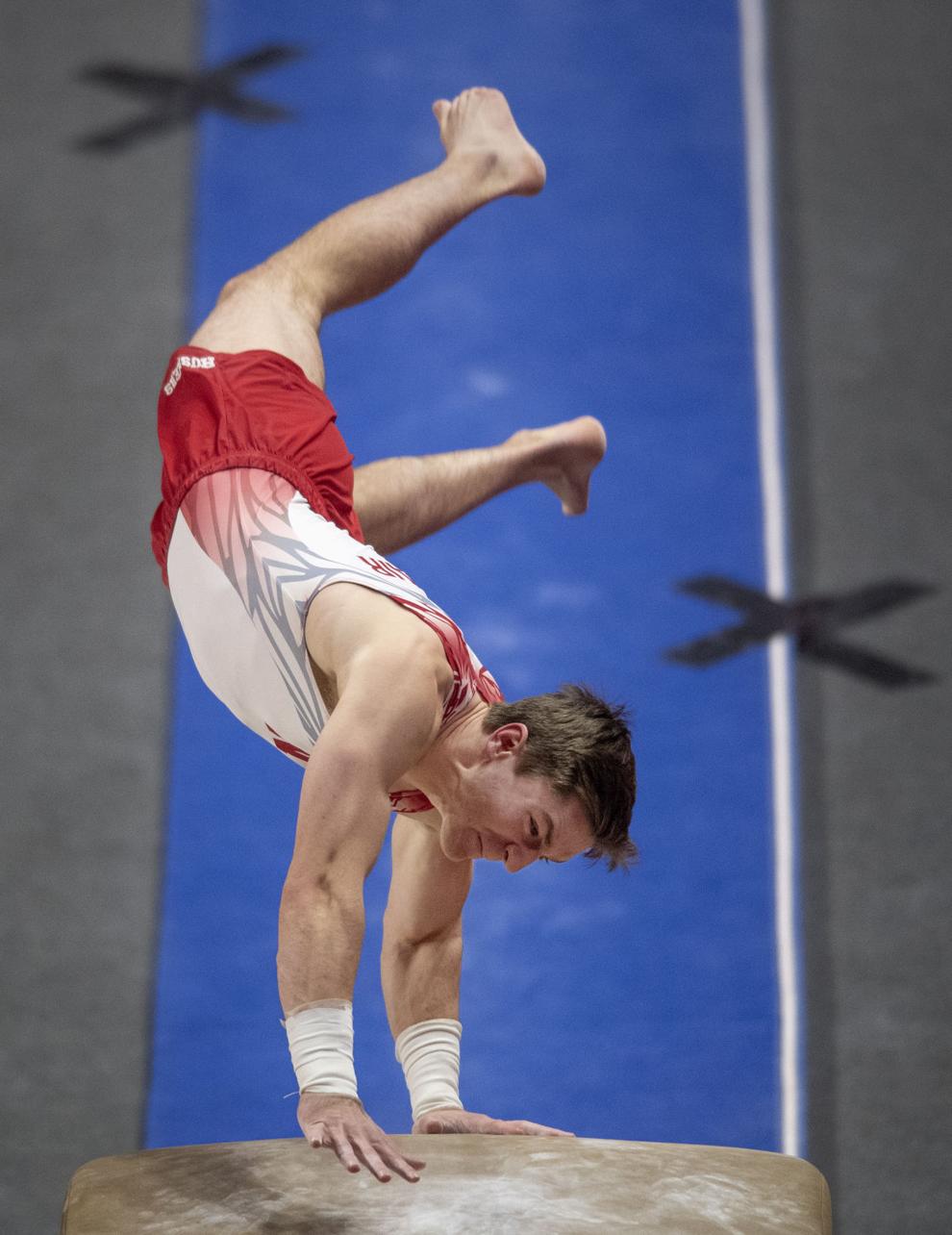 Minnesota vs. Nebraska, 2.13
Minnesota vs. Nebraska, 2.13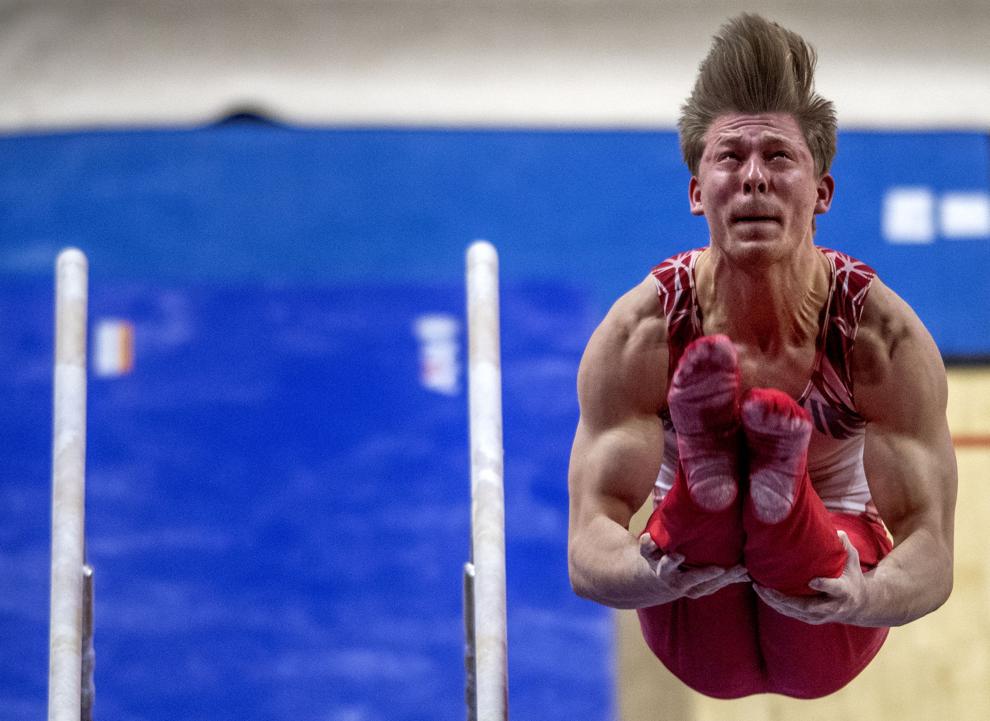 Illinois vs. Nebraska, 2.12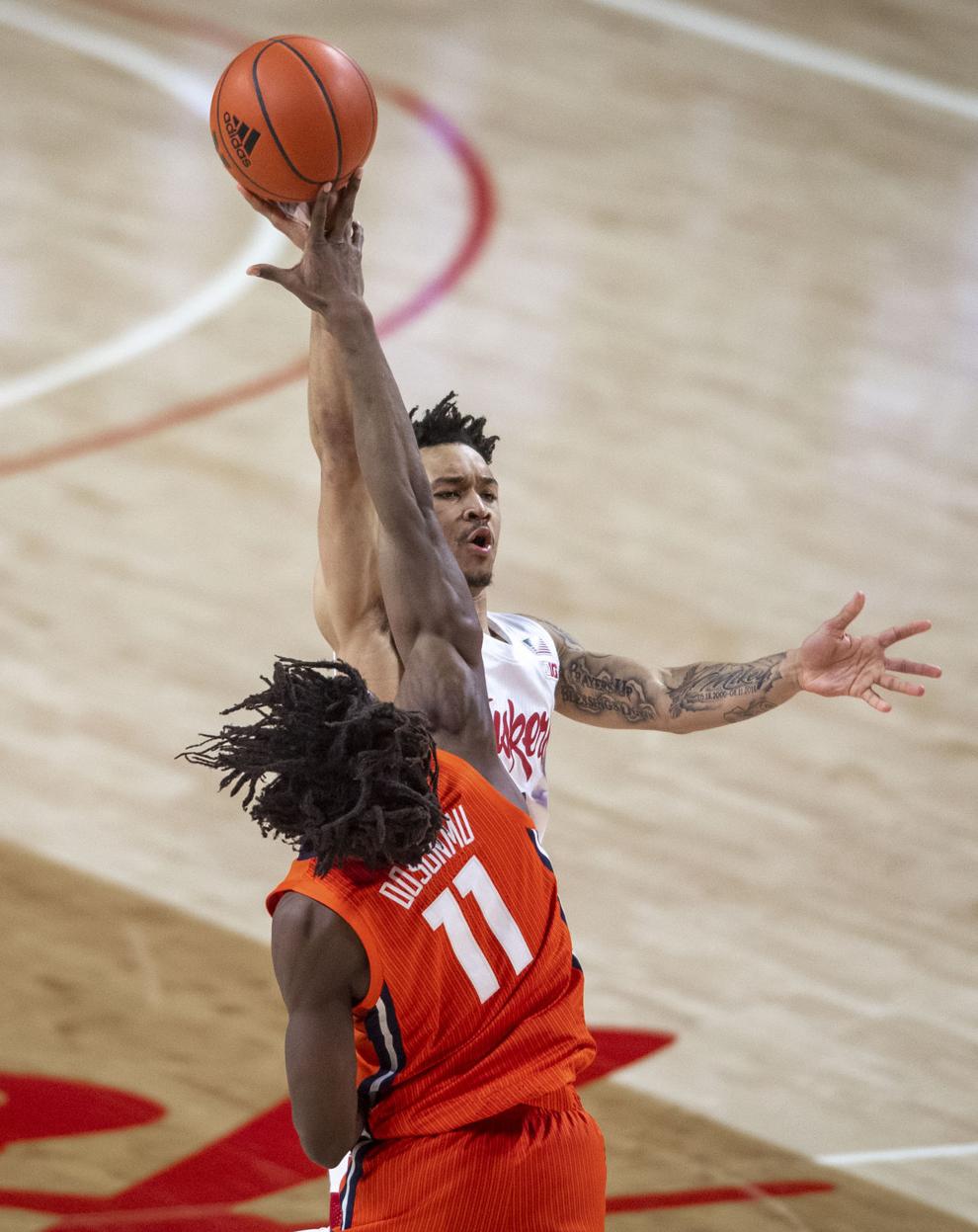 Illinois vs. Nebraska, 2.12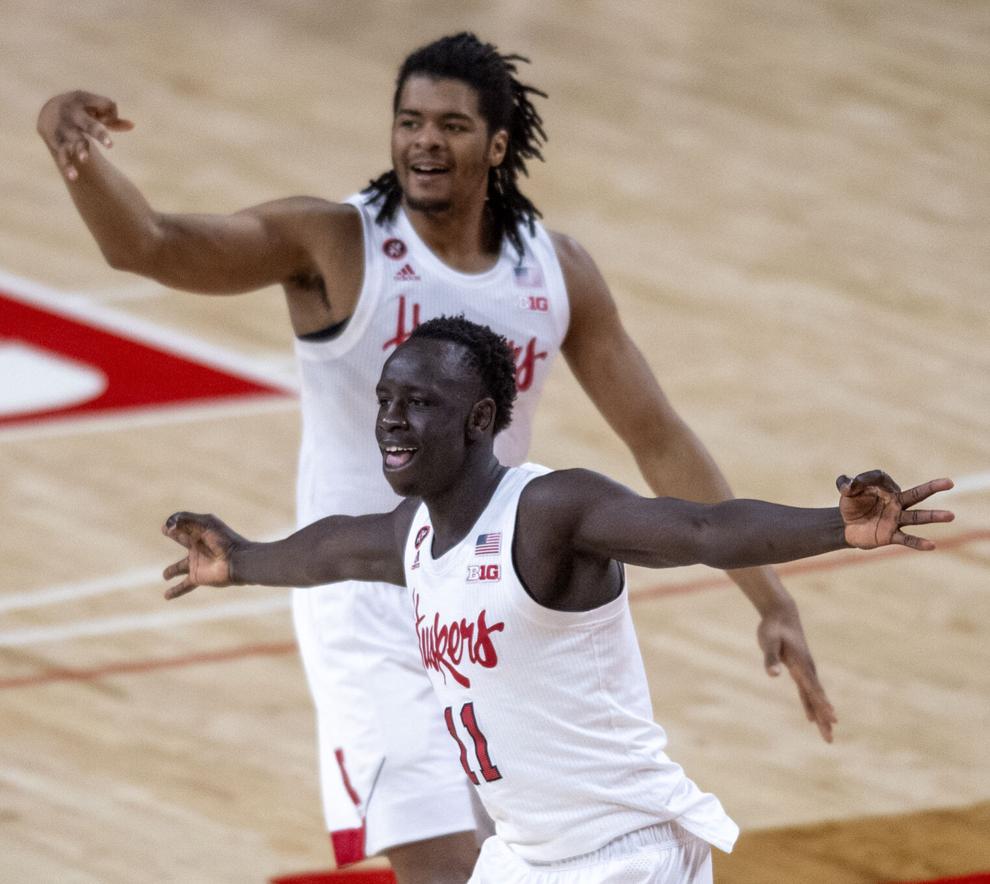 Illinois vs. Nebraska, 2.12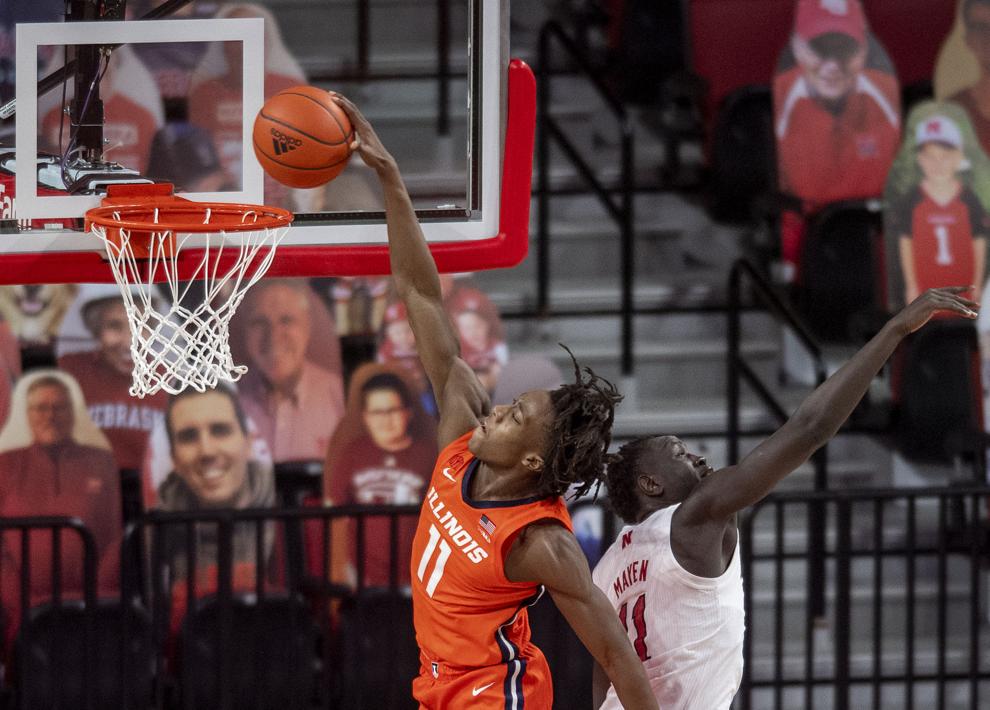 Illinois vs. Nebraska, 2.12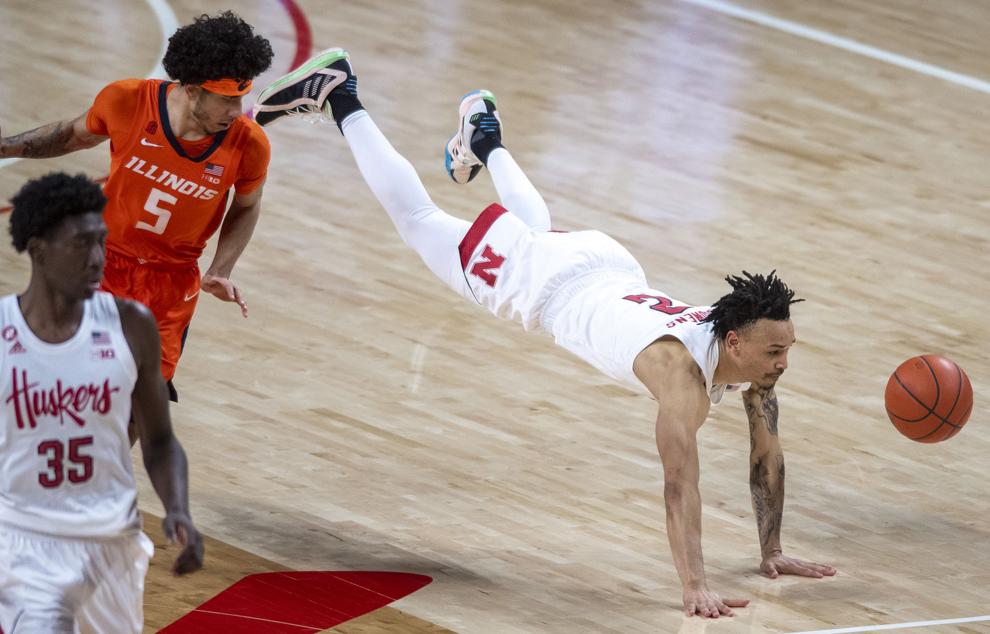 Illinois vs. Nebraska, 2.12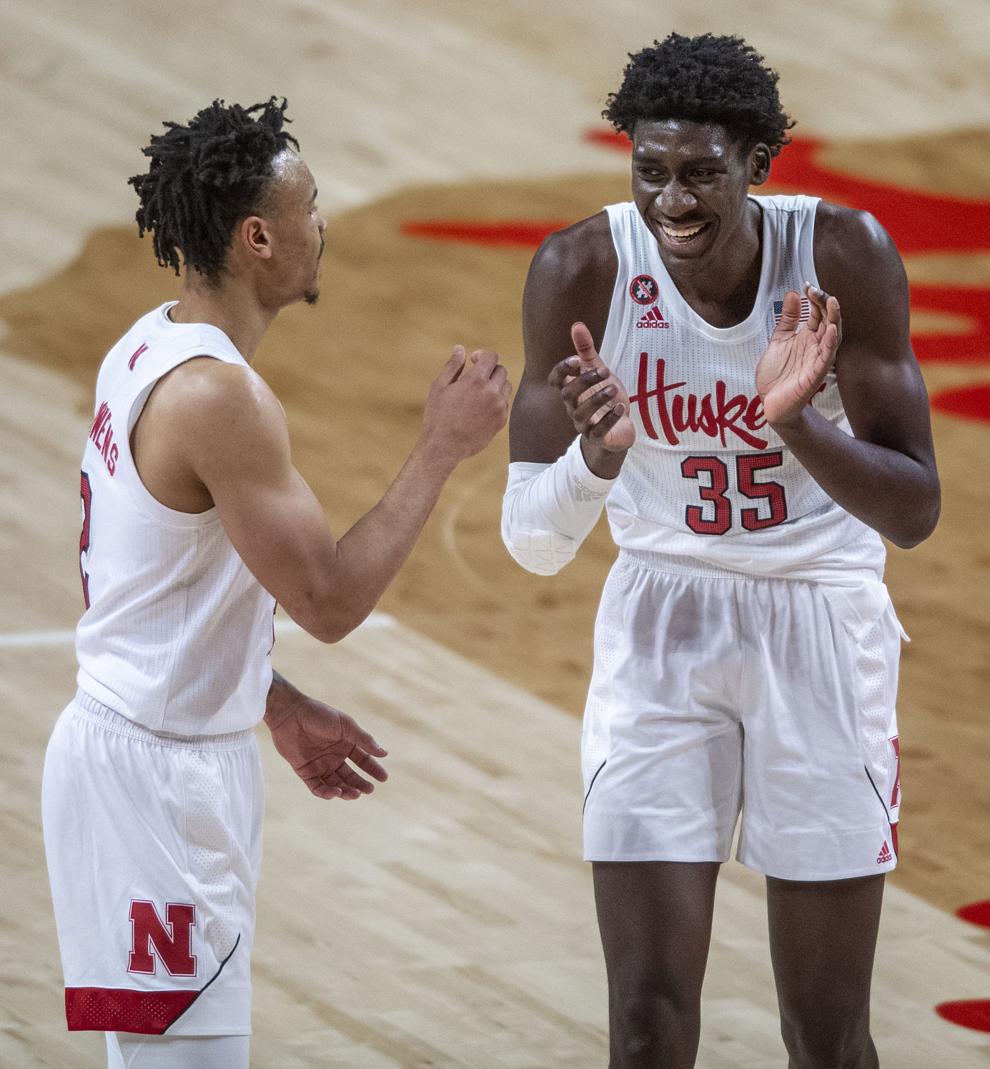 Wisconsin vs. Nebraska, 2.10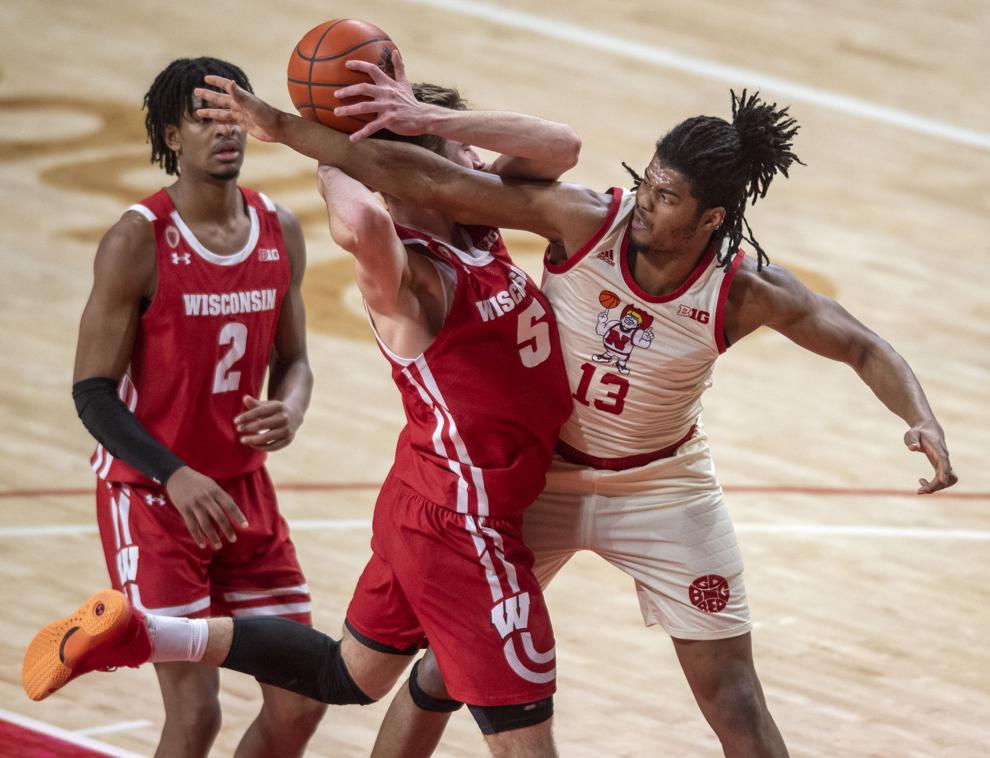 Wisconsin vs. Nebraska, 2.10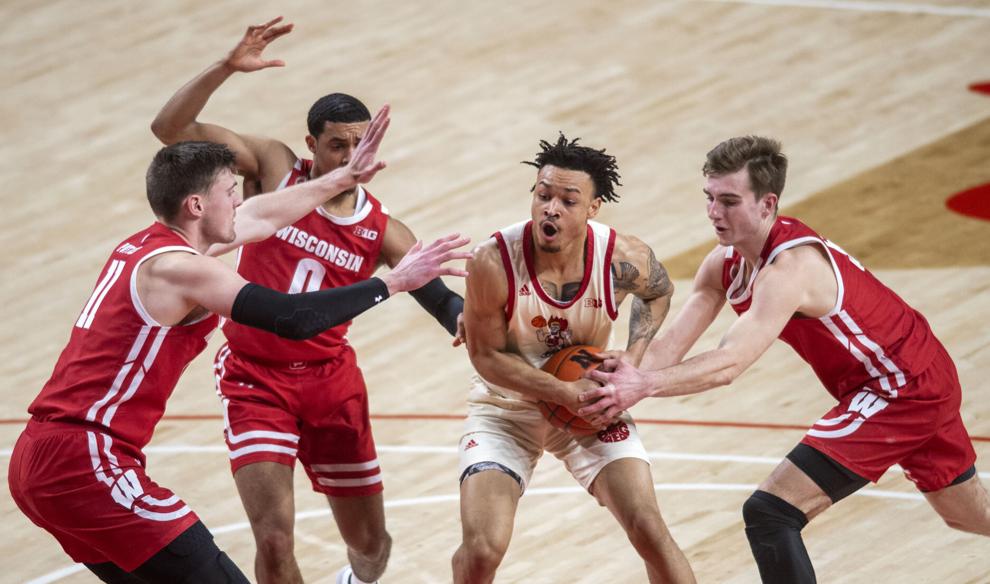 Nebraska women's gymnastics 2.7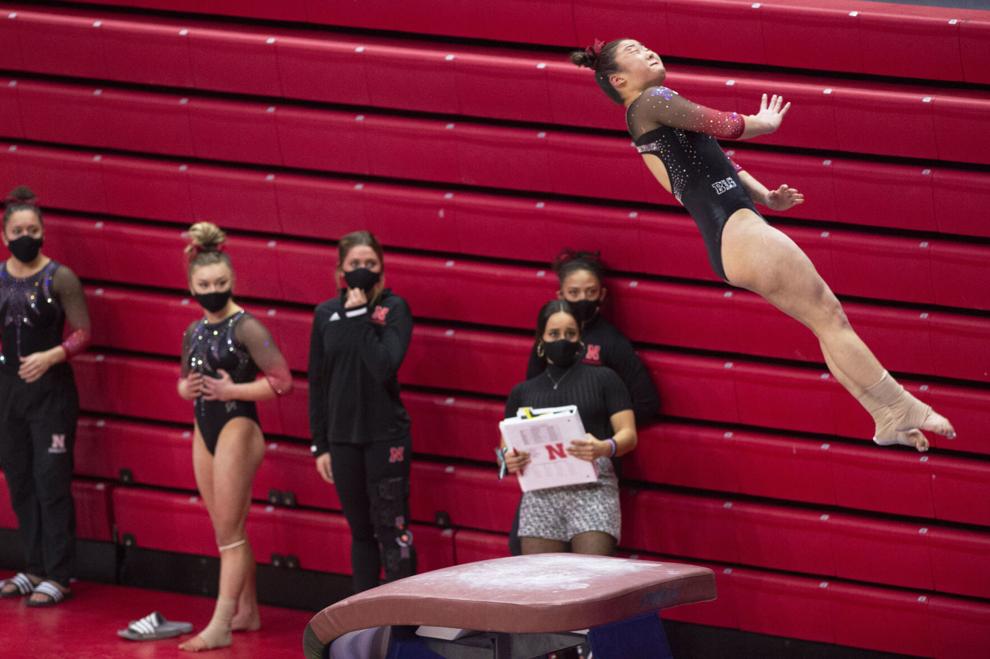 Nebraska vs. Maryland, 2.6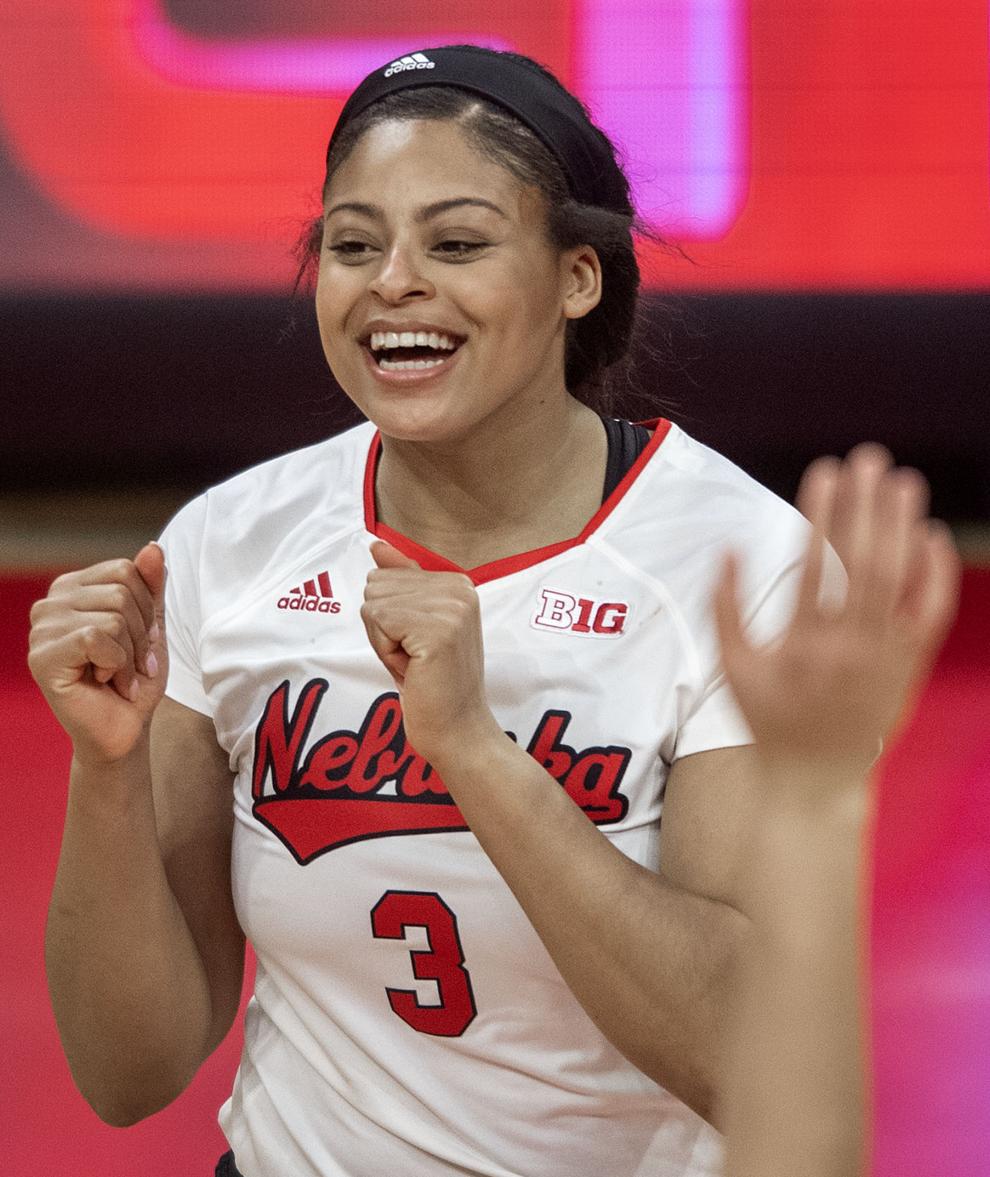 Nebraska vs. Maryland, 2.6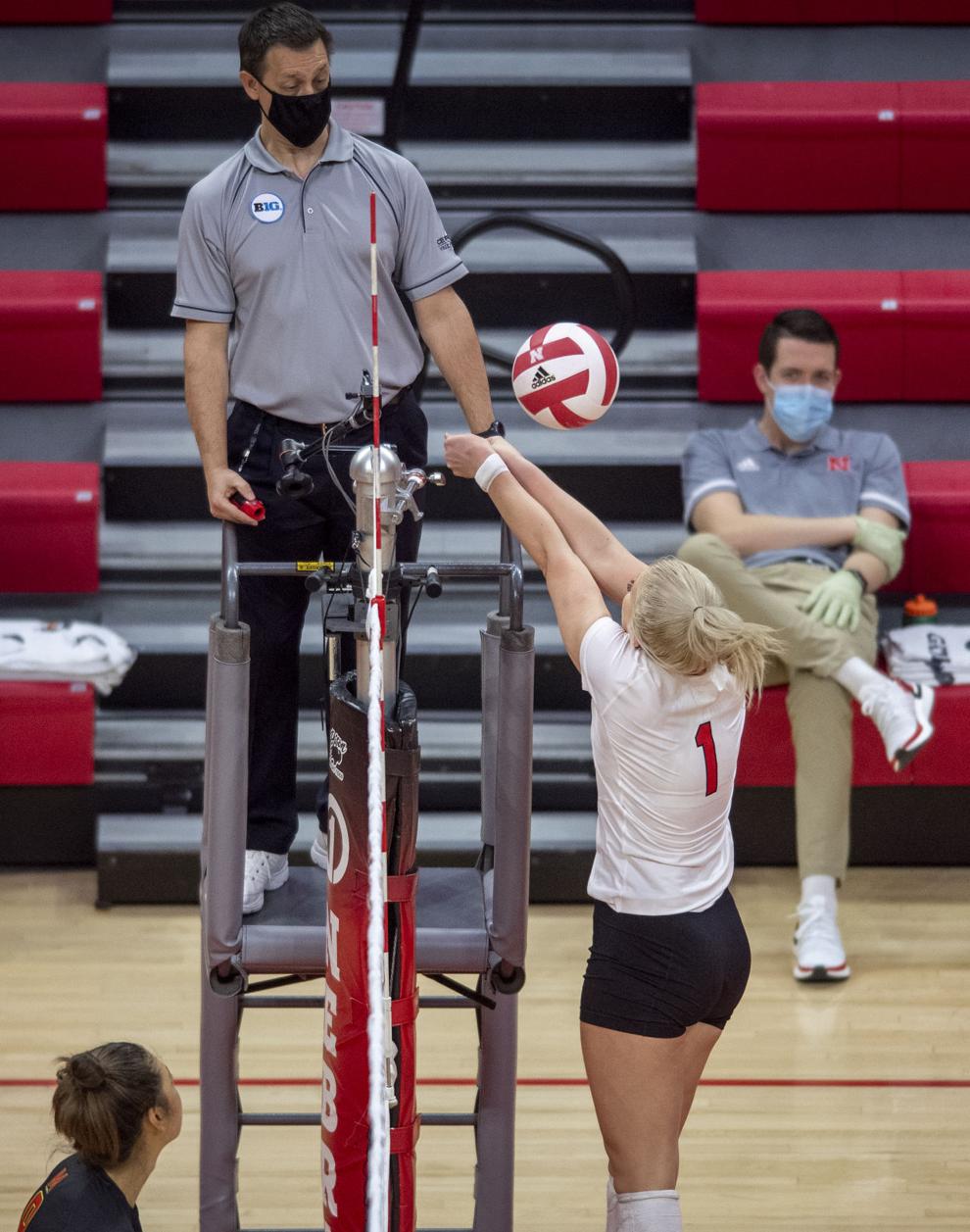 Nebraska vs. Maryland, 2.6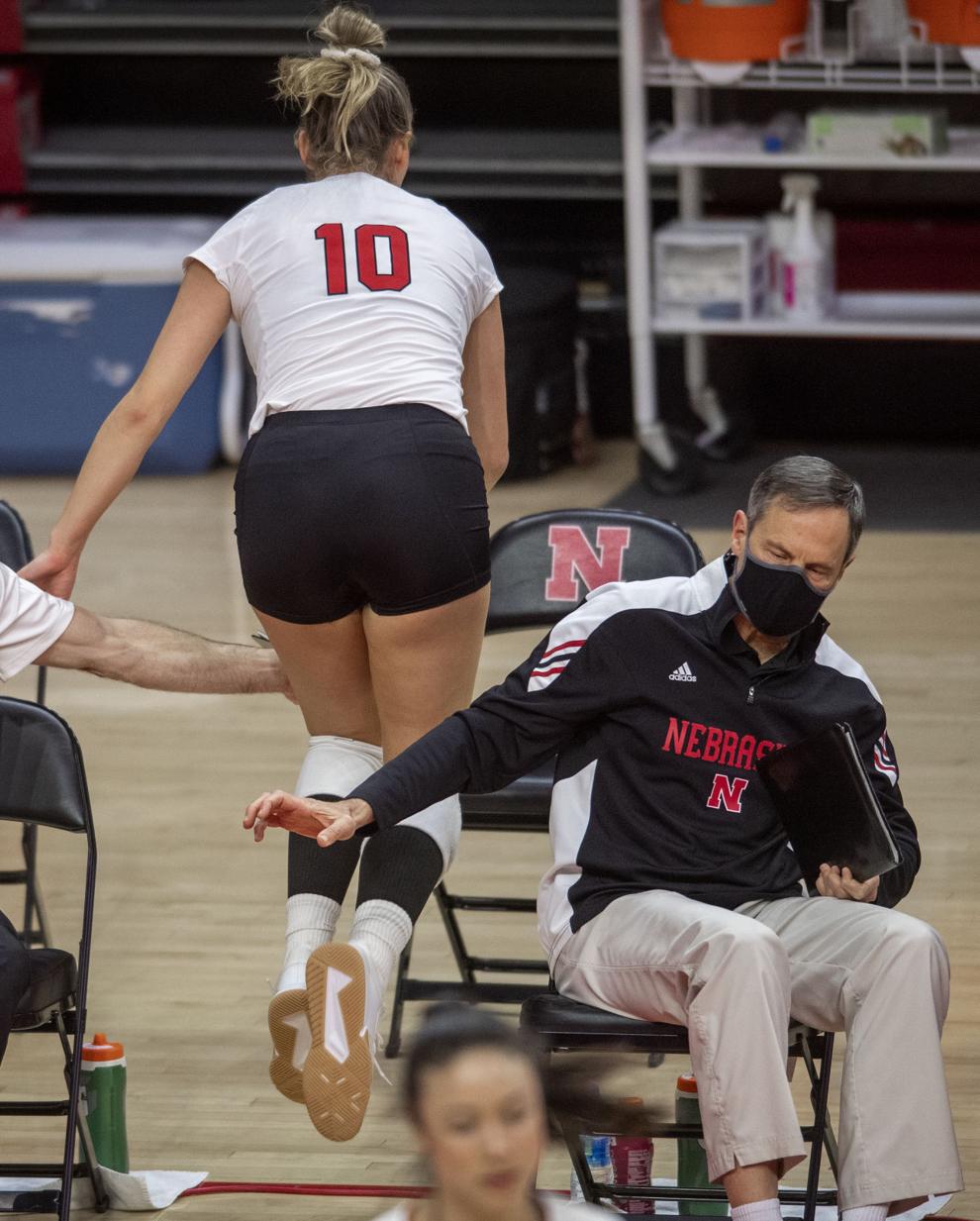 Nebraska vs. Maryland, 2.5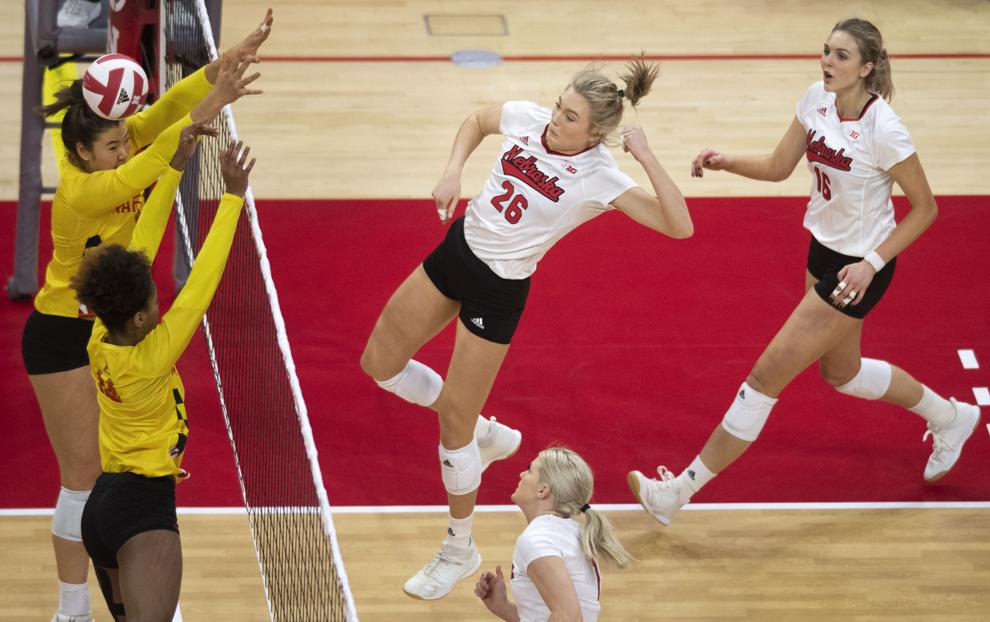 Nebraska vs. Maryland, 2.5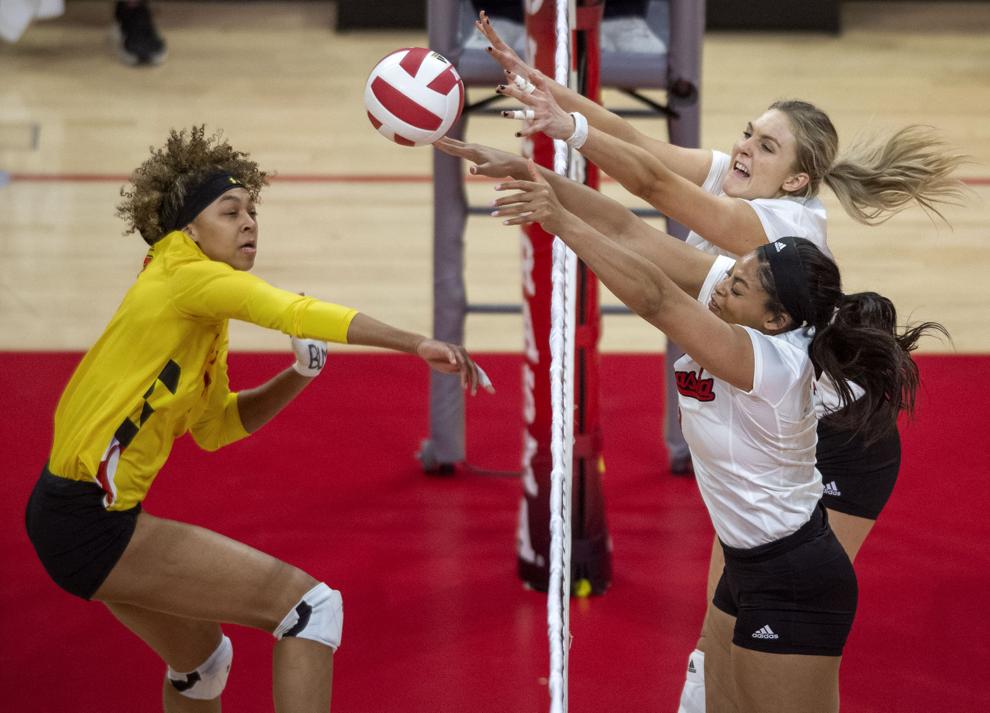 Nebraska vs. Maryland, 2.5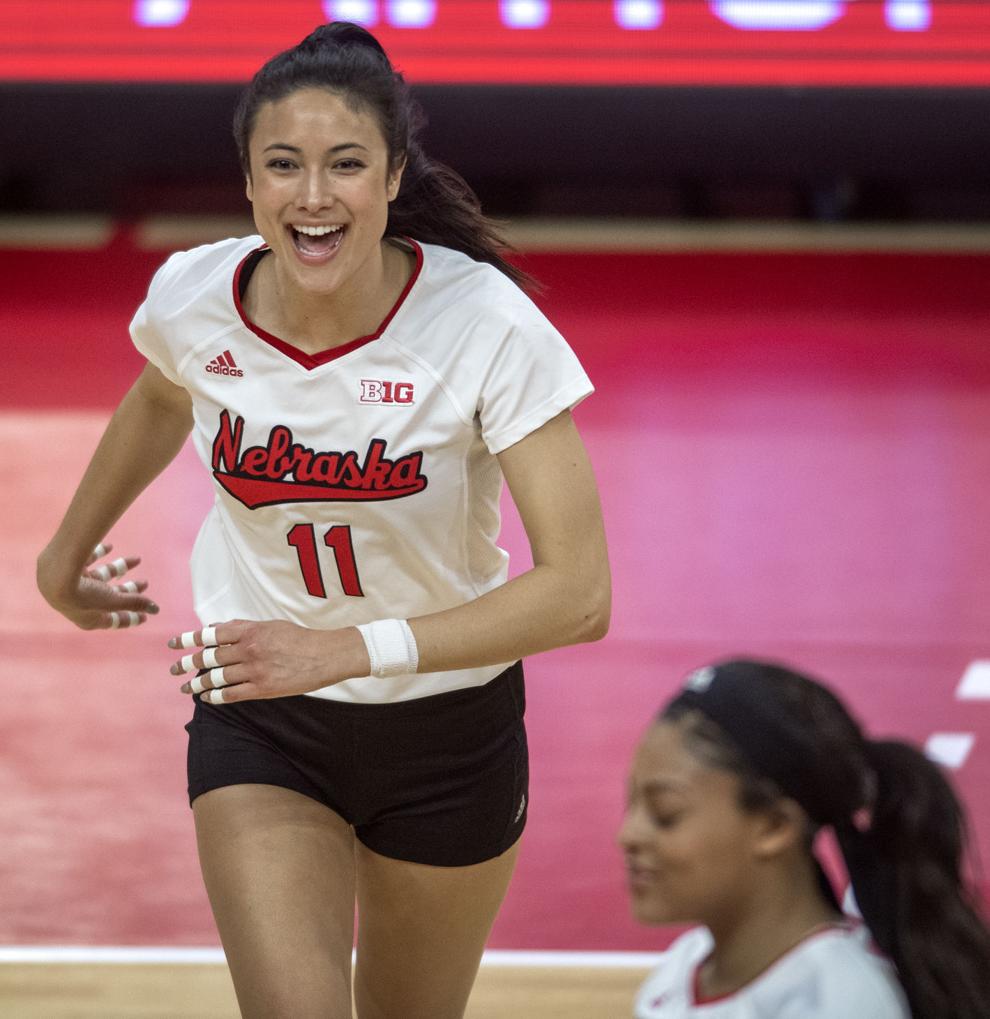 Nebraska vs. Maryland, 2.5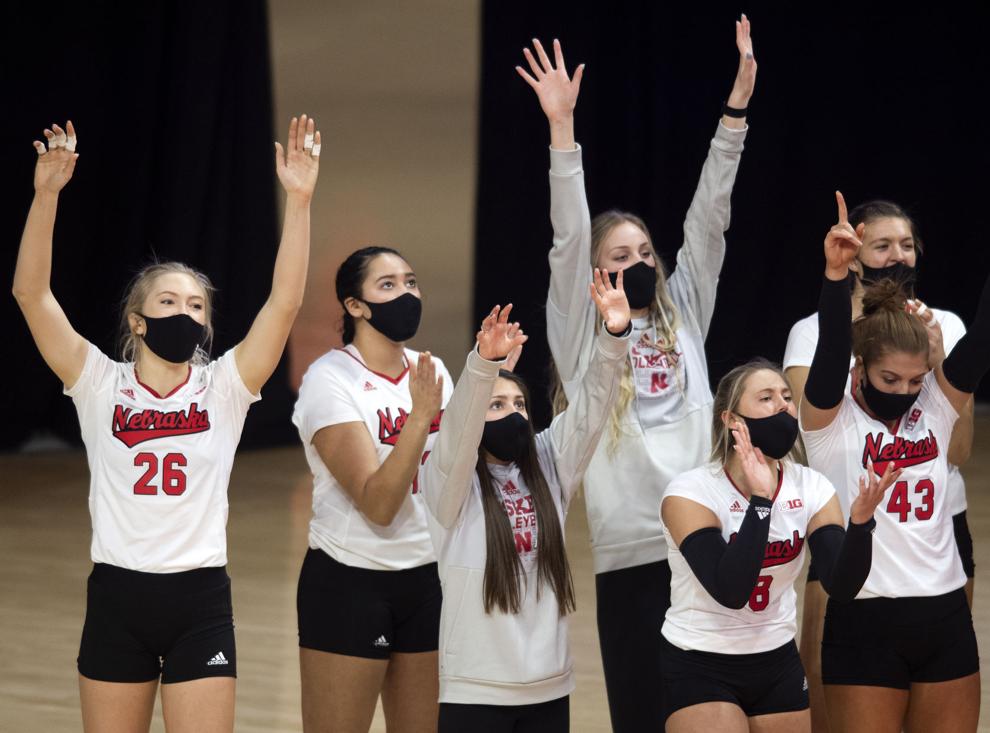 Nebraska vs Wisconsin 1.31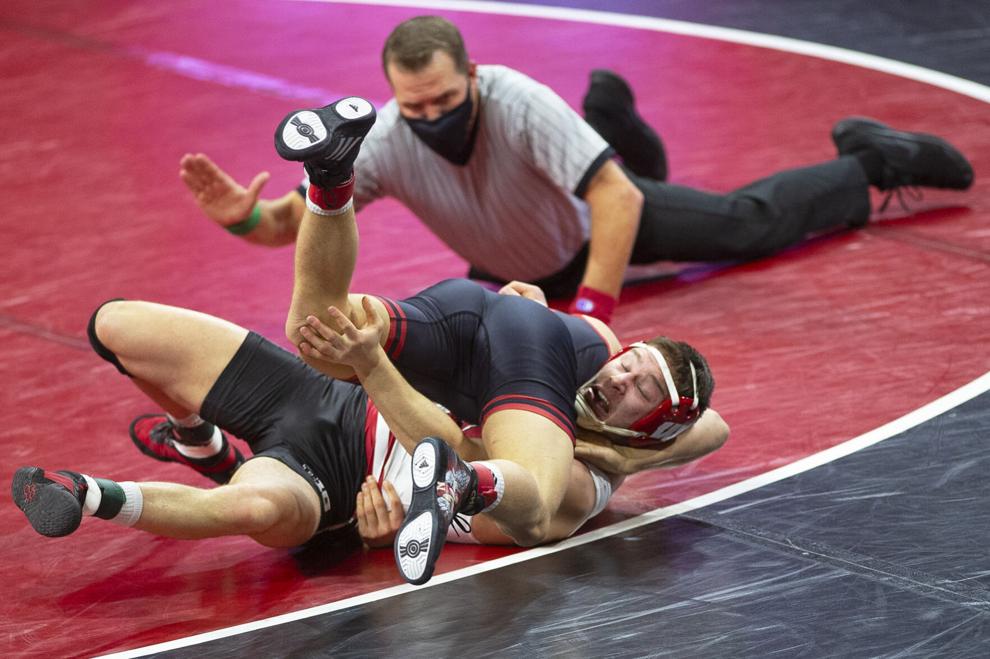 Nebraska vs Wisconsin 1.31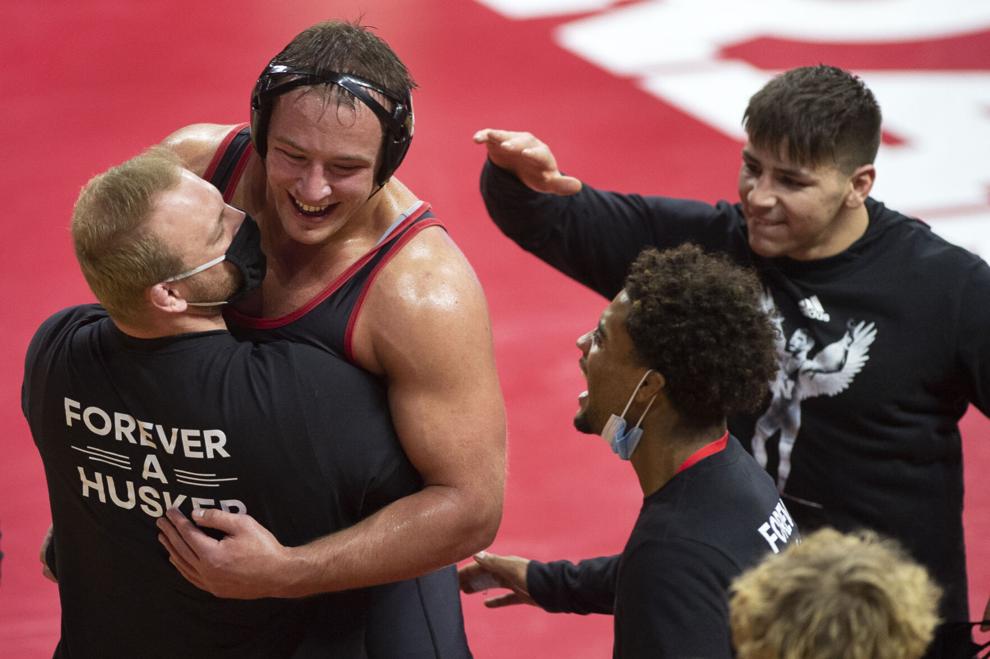 Northwestern vs. Nebraska 1.23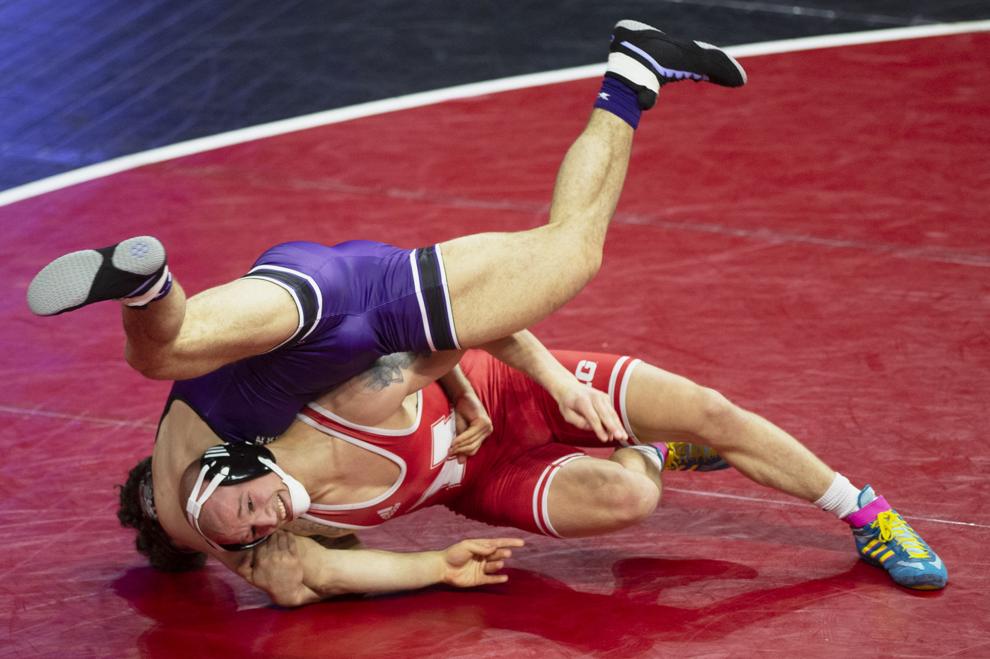 Northwestern vs. Nebraska 1.23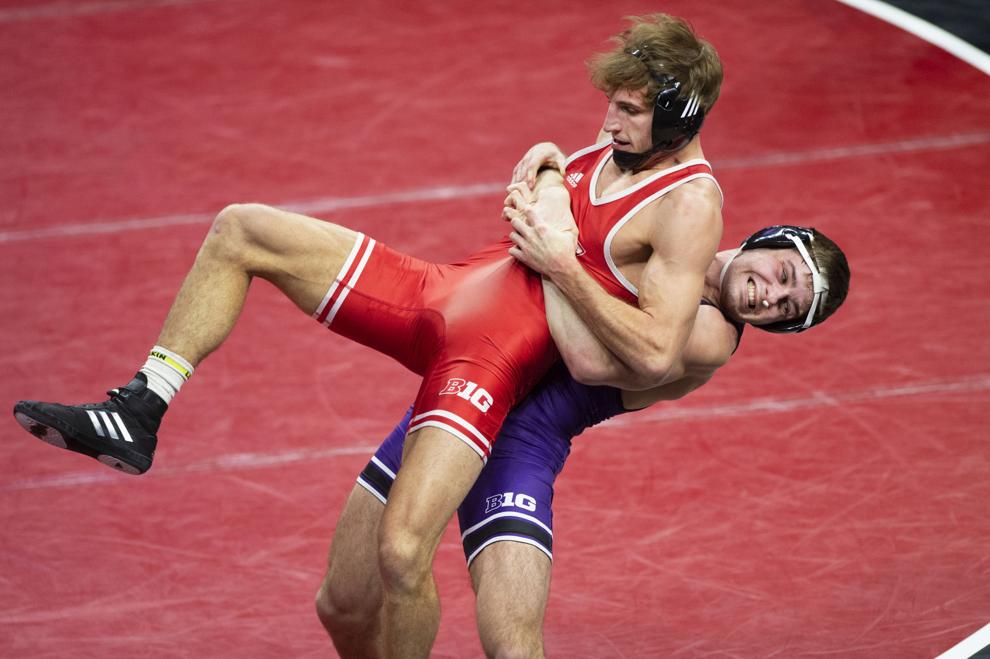 Ohio State vs. Nebraska, 1.16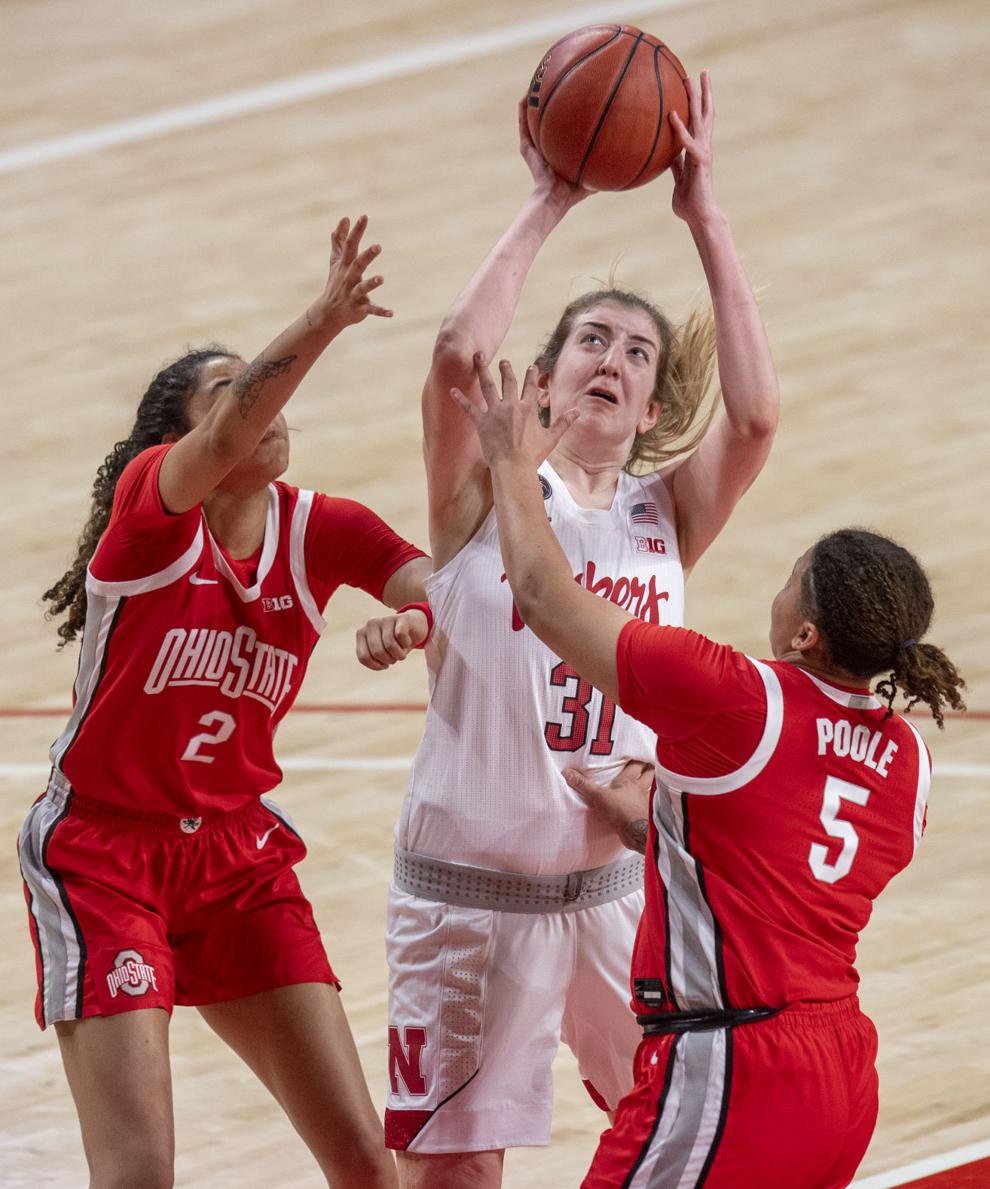 Ohio State vs. Nebraska, 1.16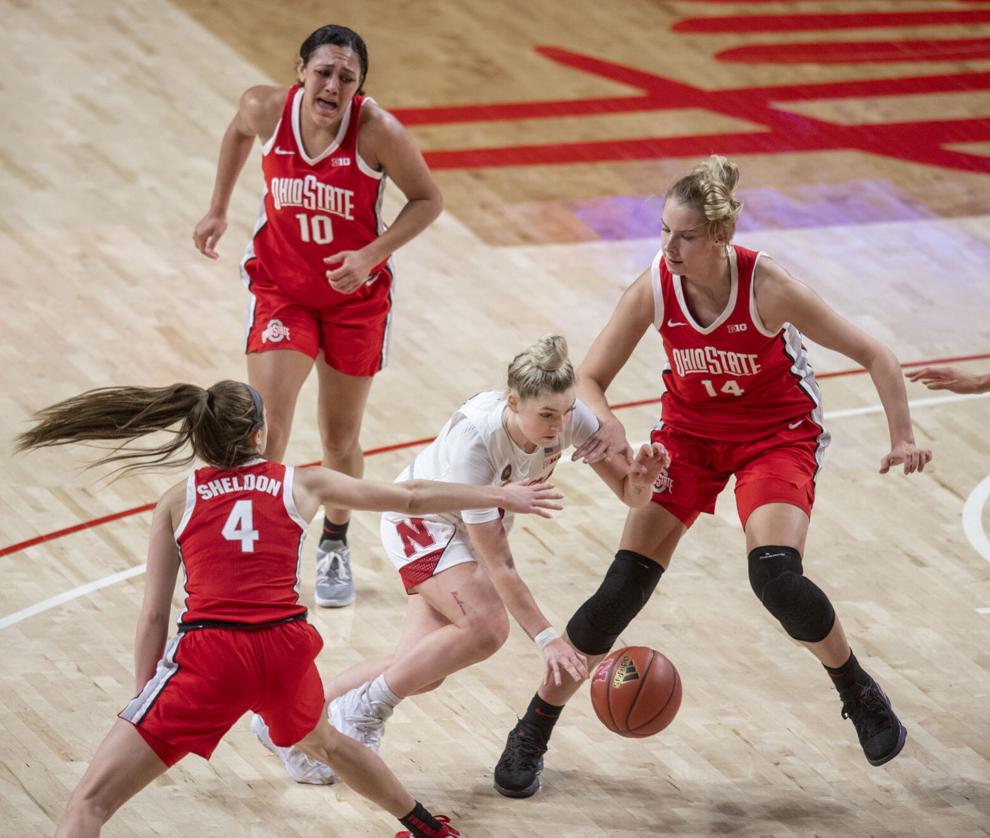 Minnesota vs. Nebraska, 1.8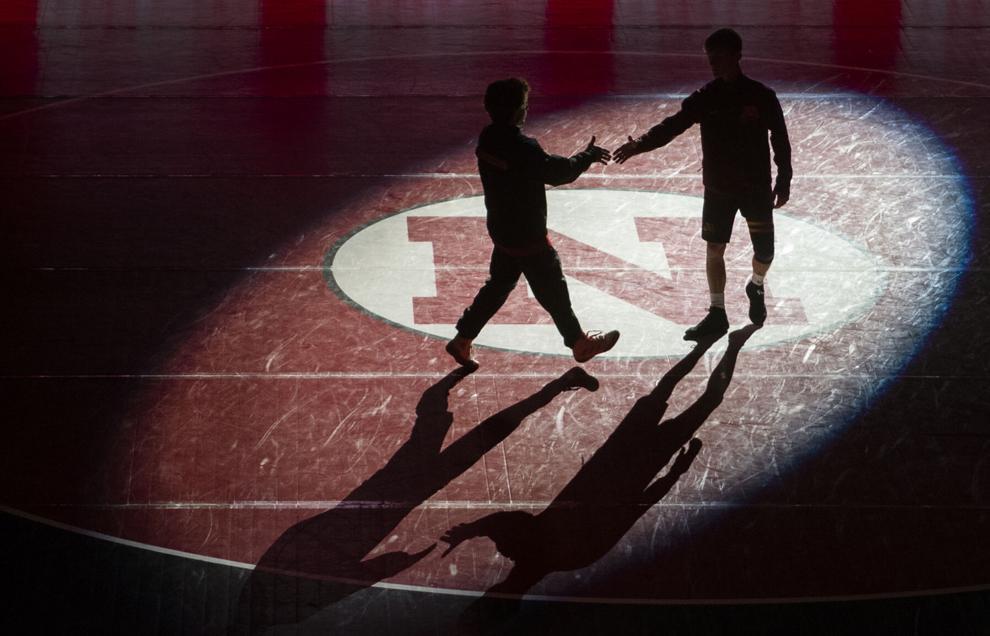 Michigan State vs. Nebraska, 1.2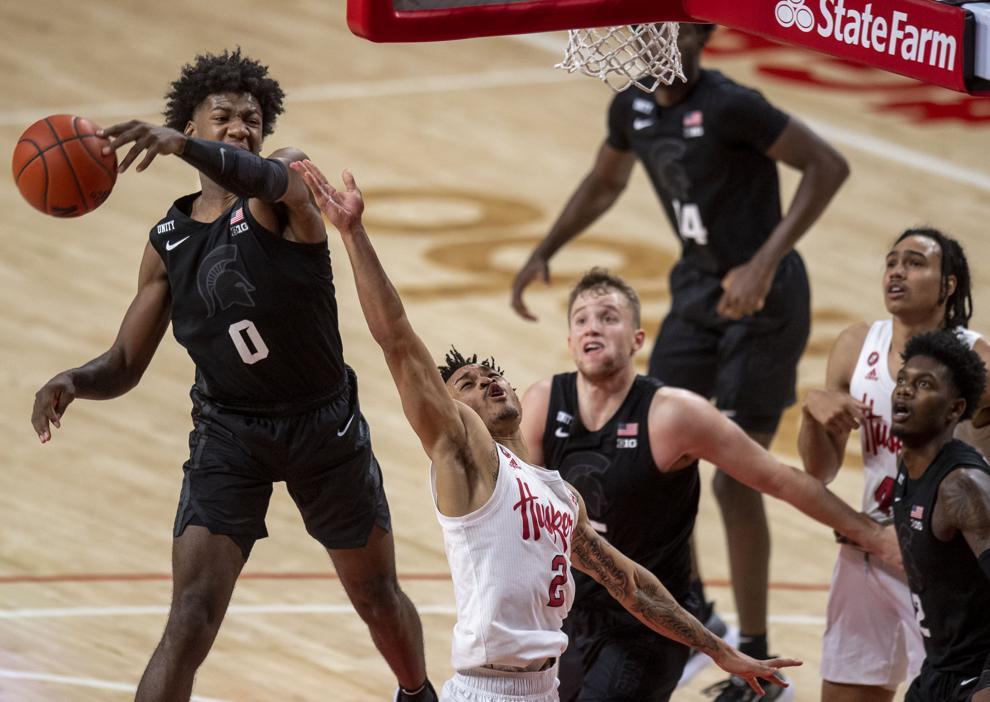 Michigan State vs. Nebraska, 1.2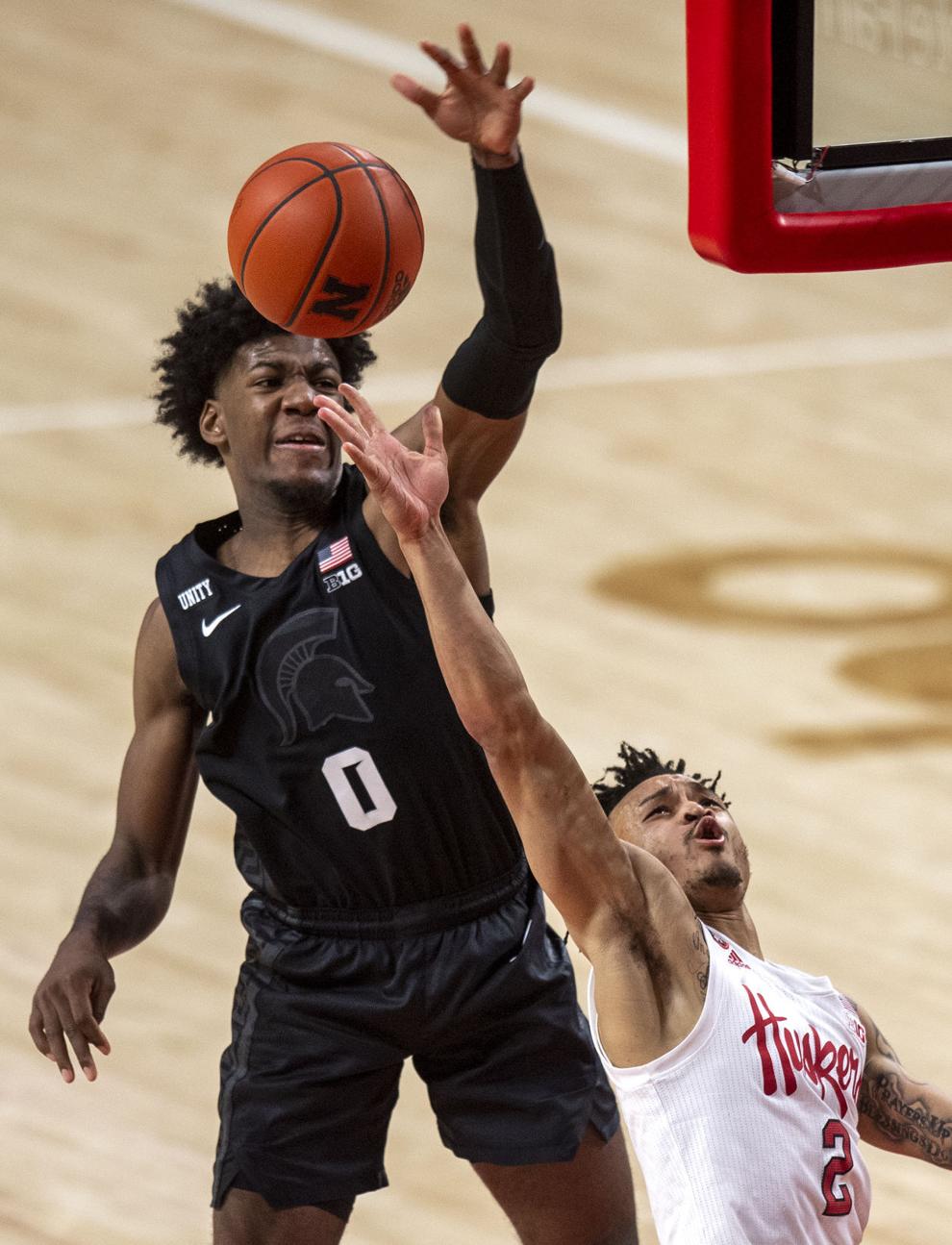 Northwestern vs. Nebraska, 12.31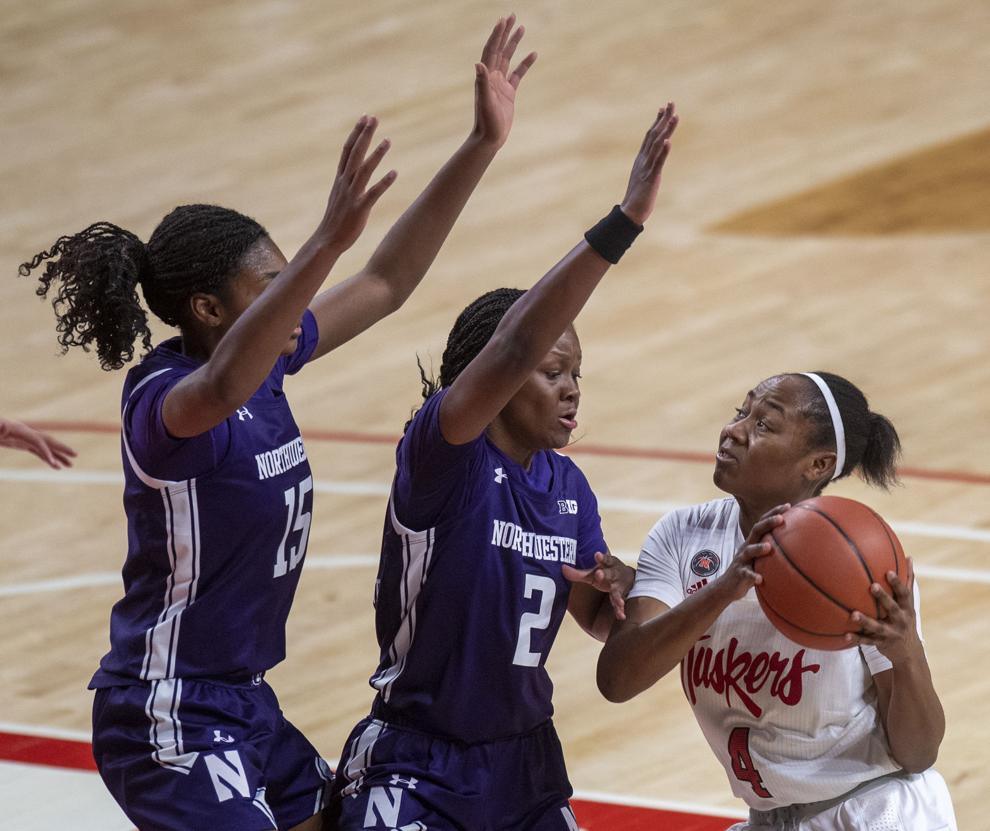 Northwestern vs. Nebraska, 12.31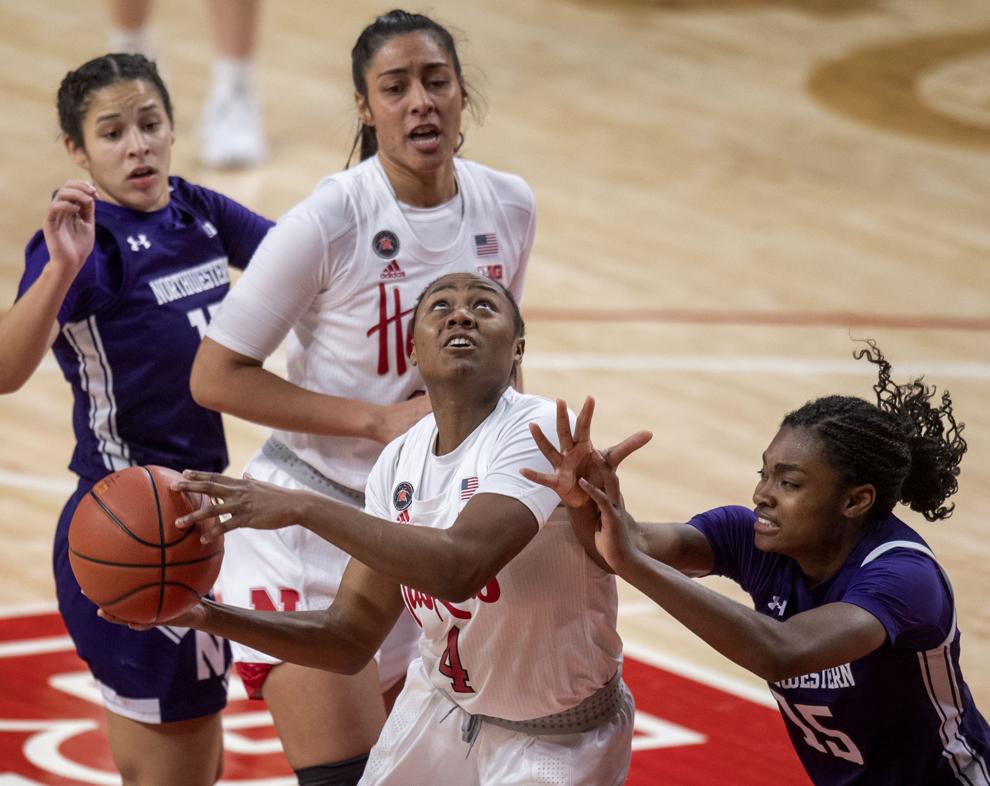 Northwestern vs. Nebraska, 12.31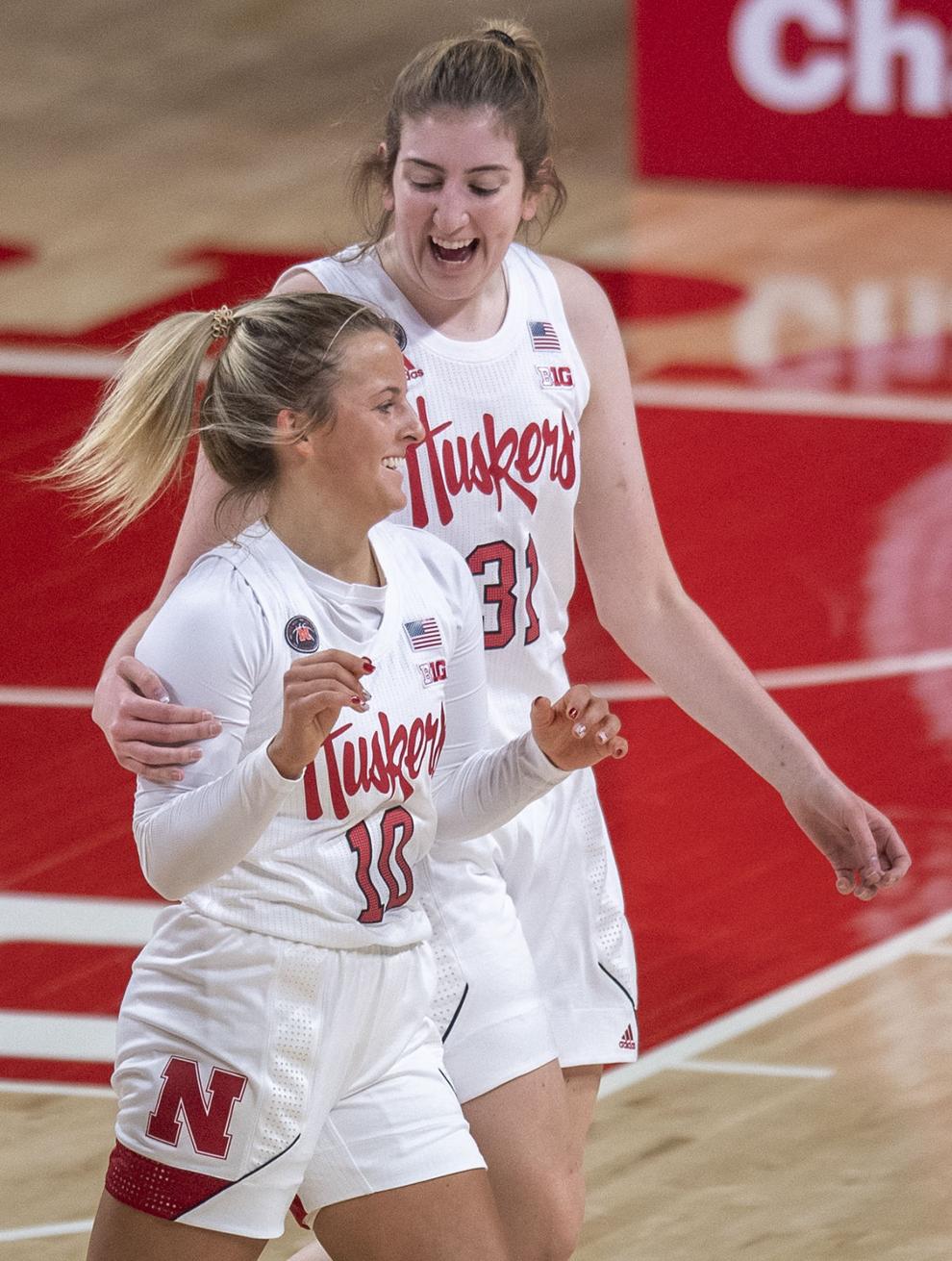 Doane vs. Nebraska, 12.17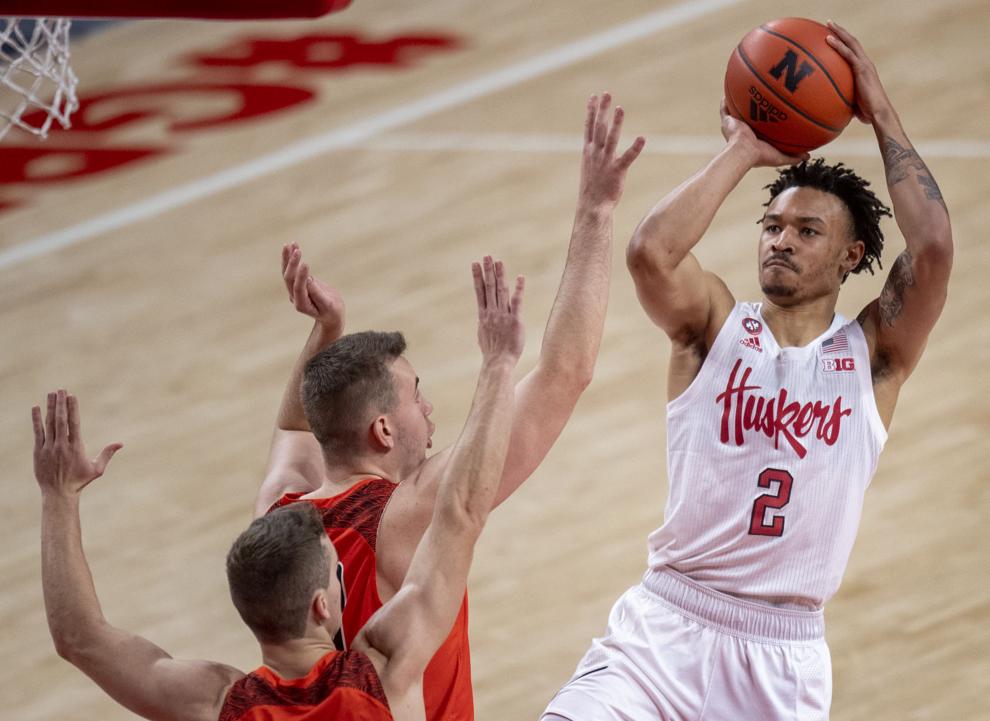 Doane vs. Nebraska, 12.17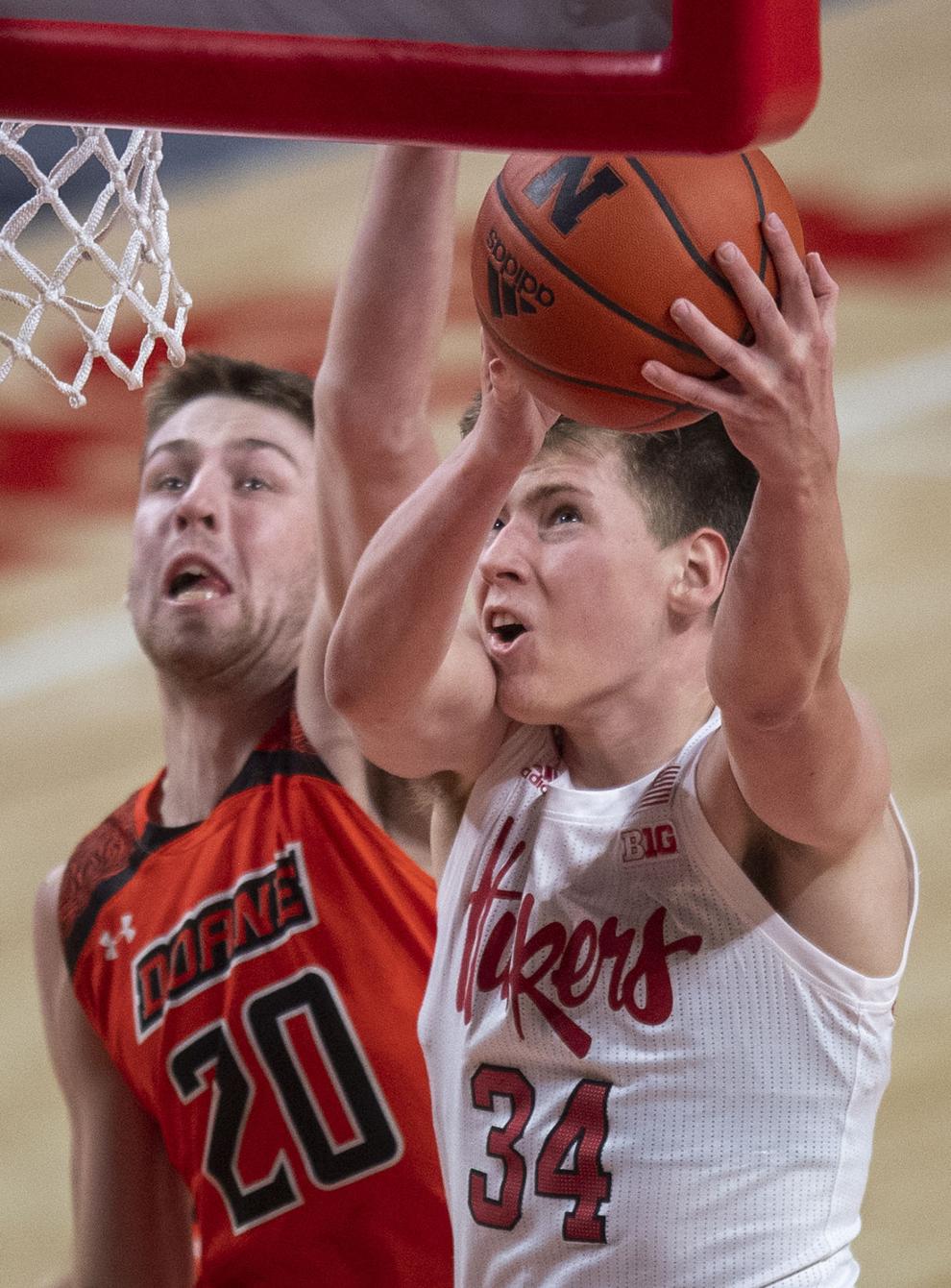 Doane vs. Nebraska, 12.17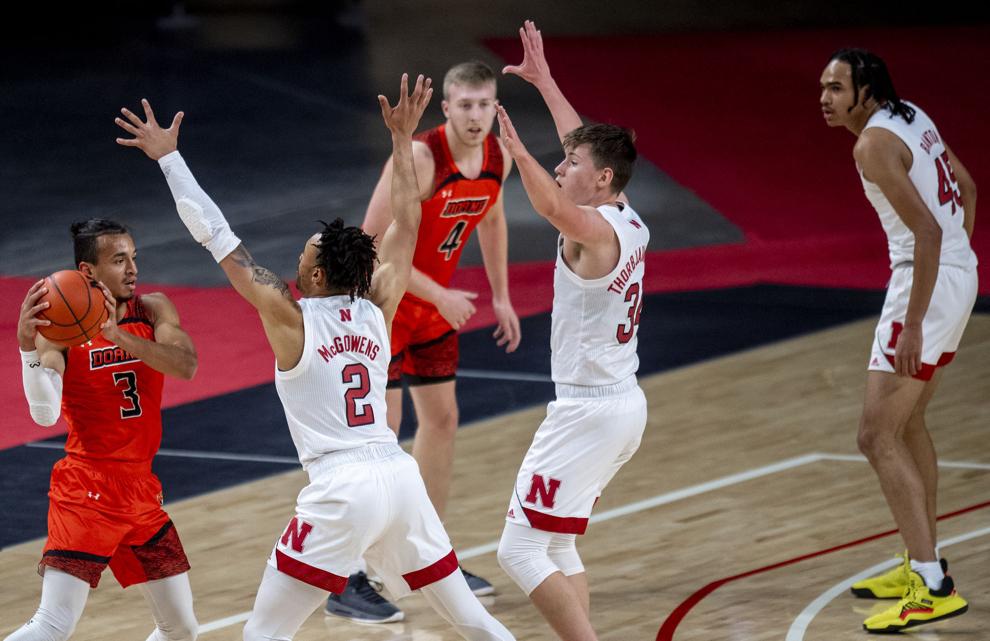 Doane vs. Nebraska, 12.17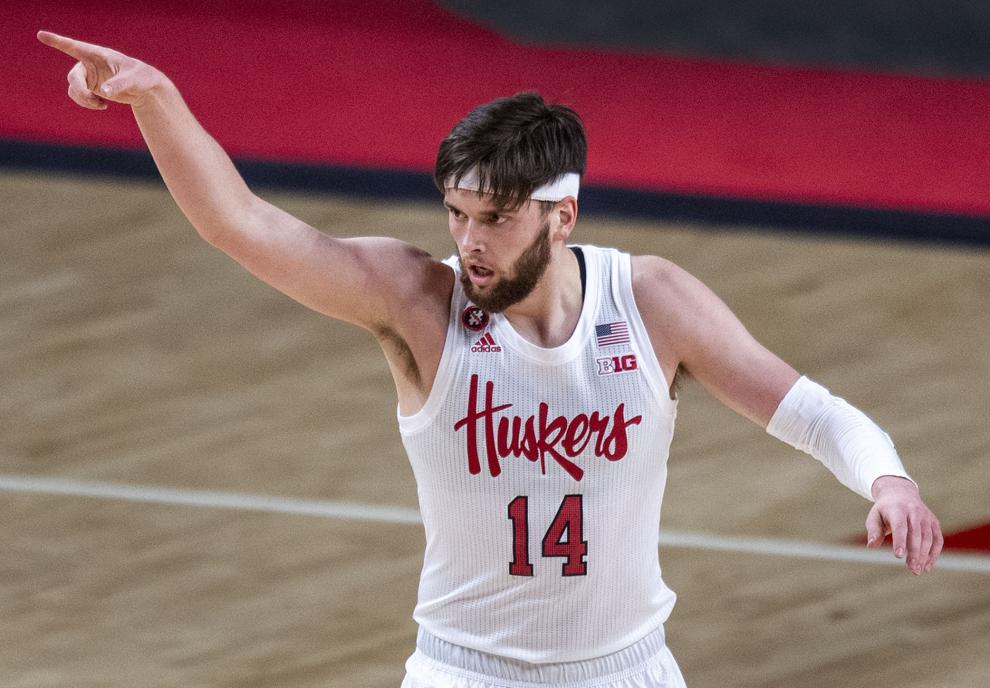 Indiana vs. Nebraska, 1.10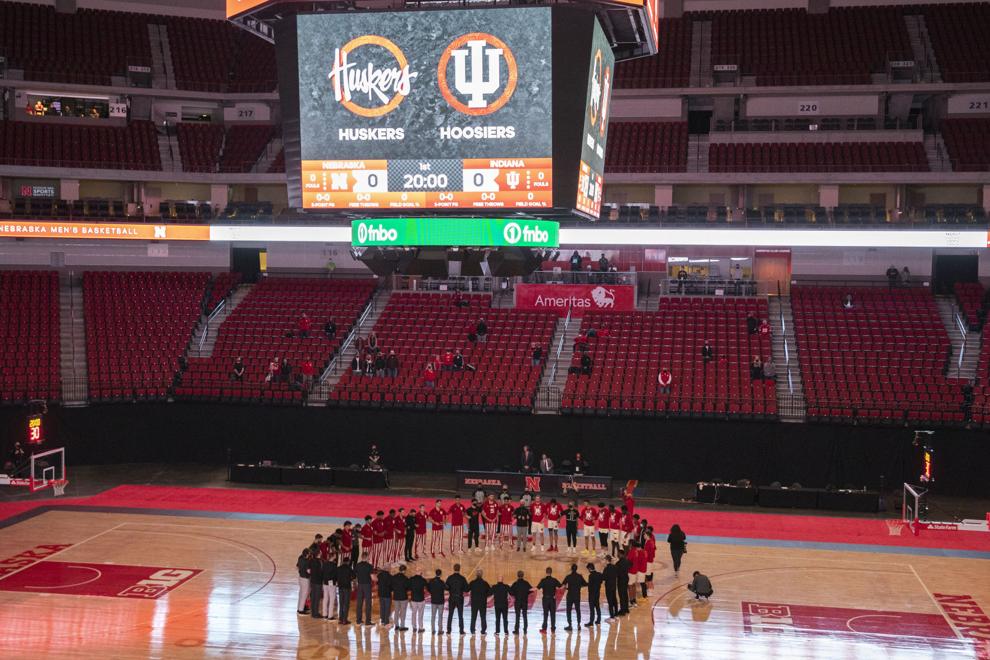 Indiana vs. Nebraska, 1.10
Indiana vs. Nebraska, 1.10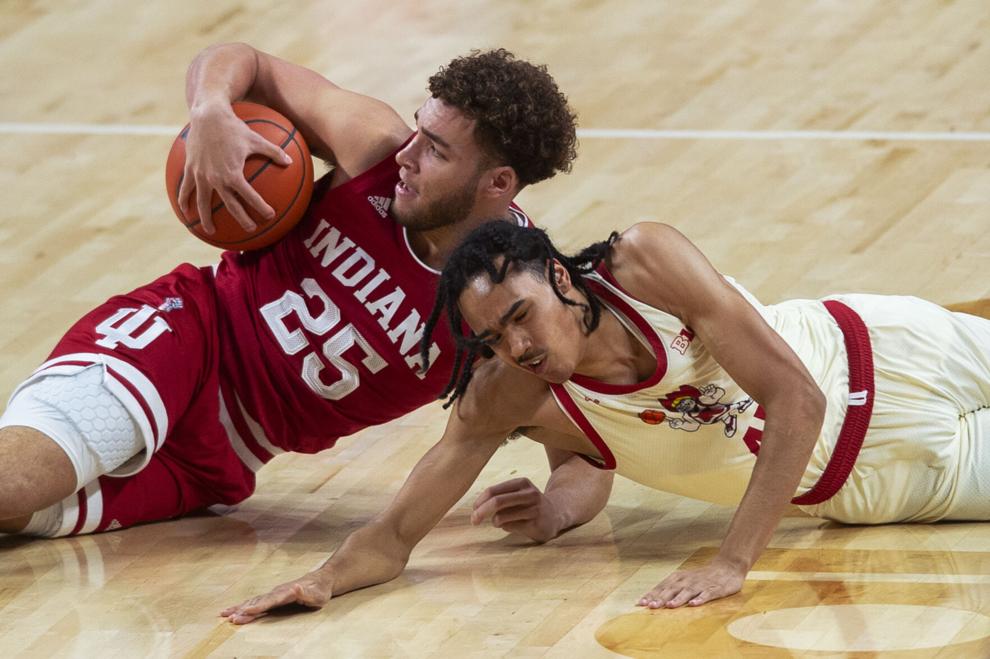 Indiana vs. Nebraska, 1.10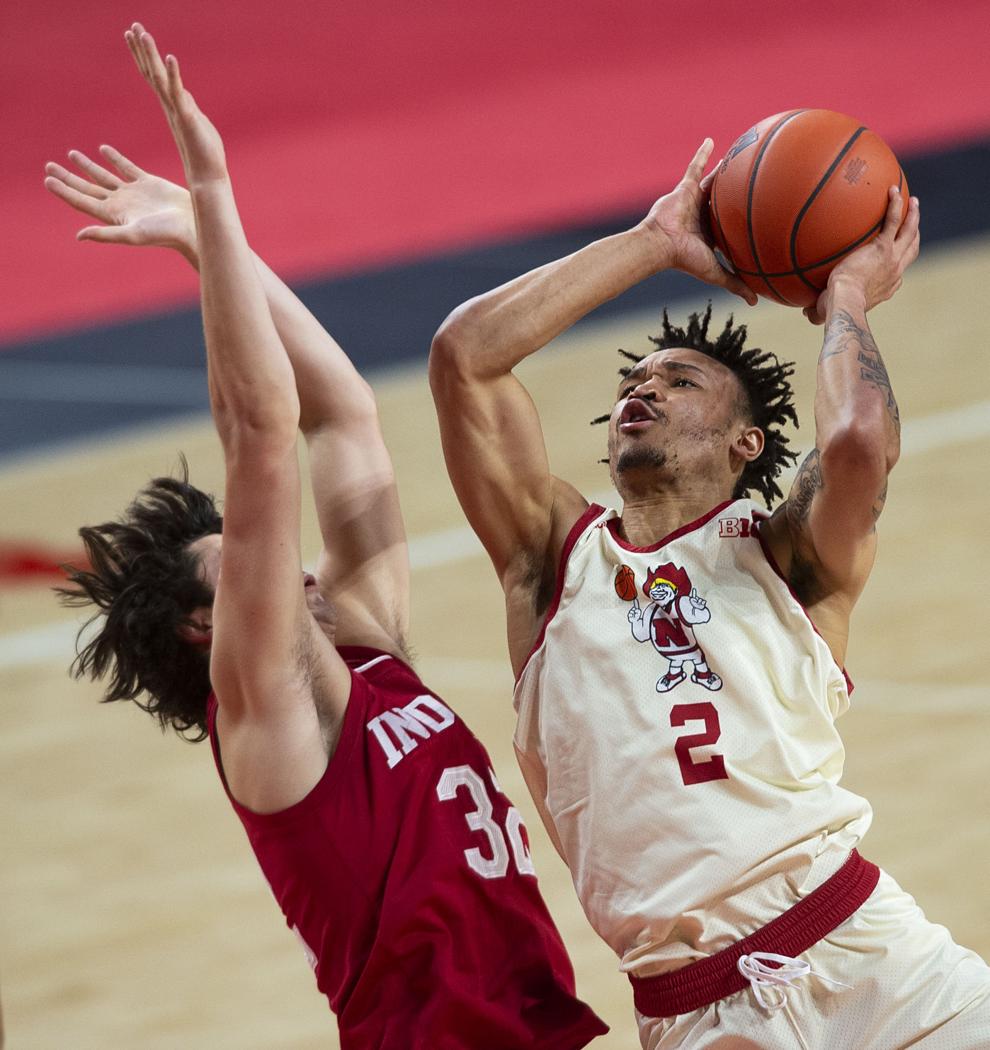 Rutgers vs. Nebraska, 1.3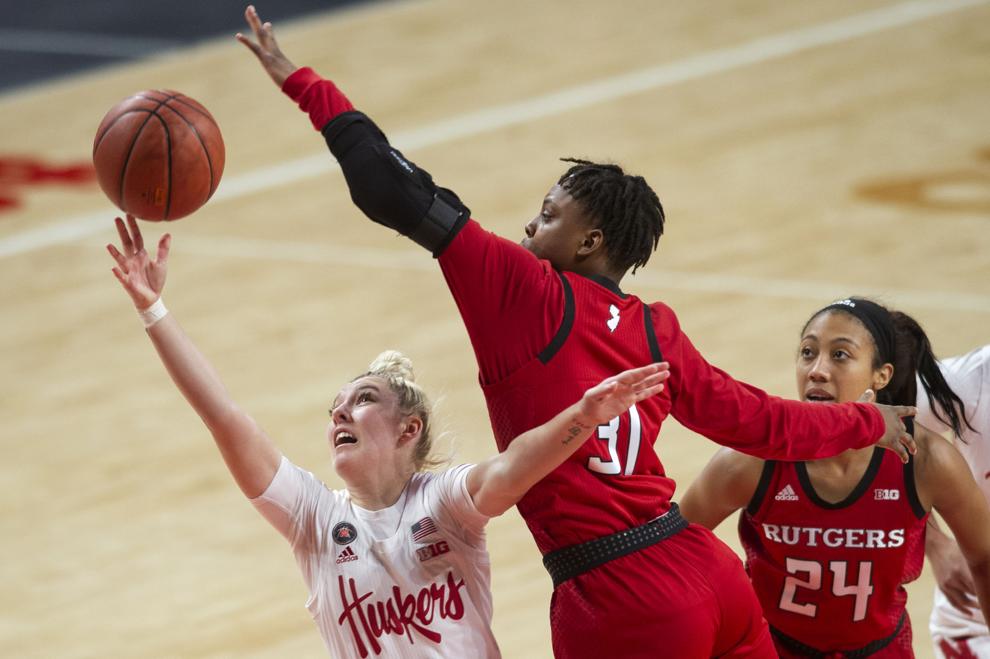 Rutgers vs. Nebraska, 1.3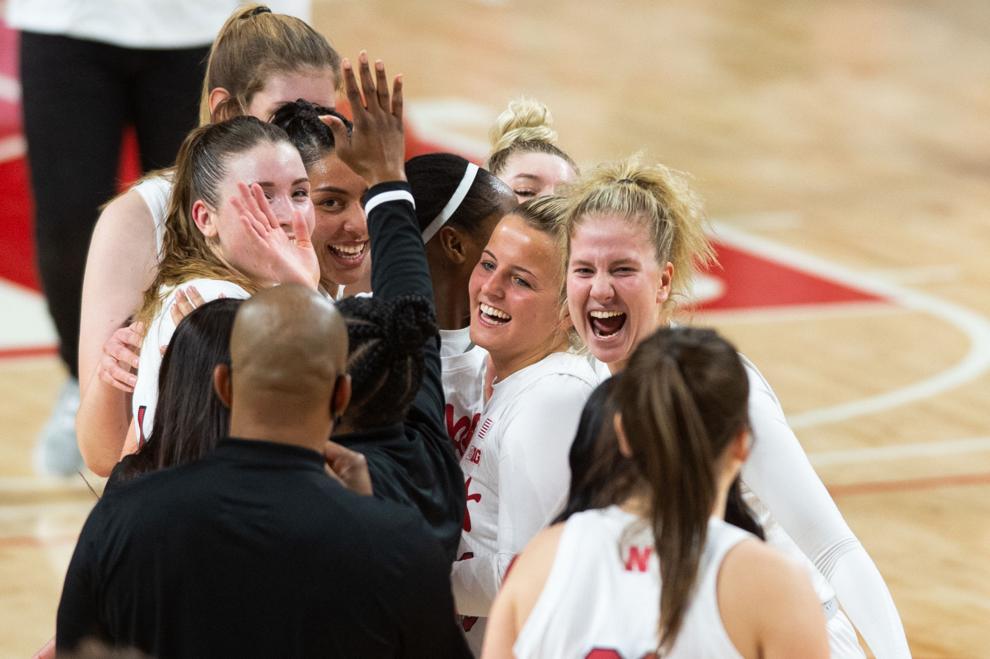 Rutgers vs. Nebraska, 1.3
Nebraska vs. Minnesota, 1.19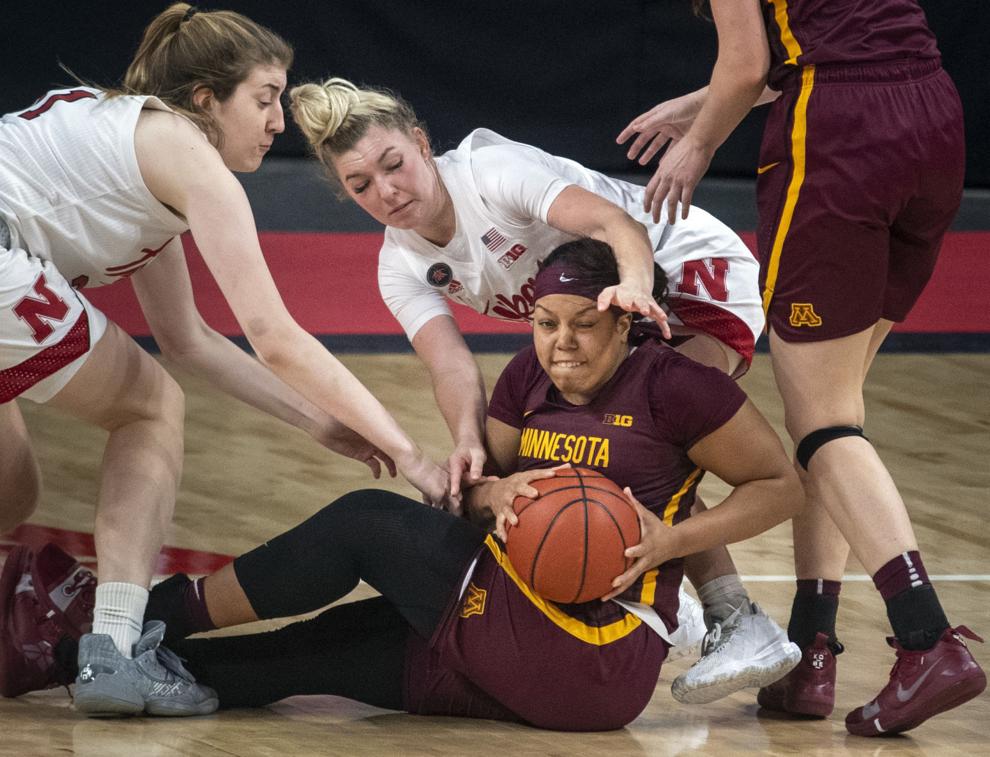 Nebraska vs. Minnesota, 1.19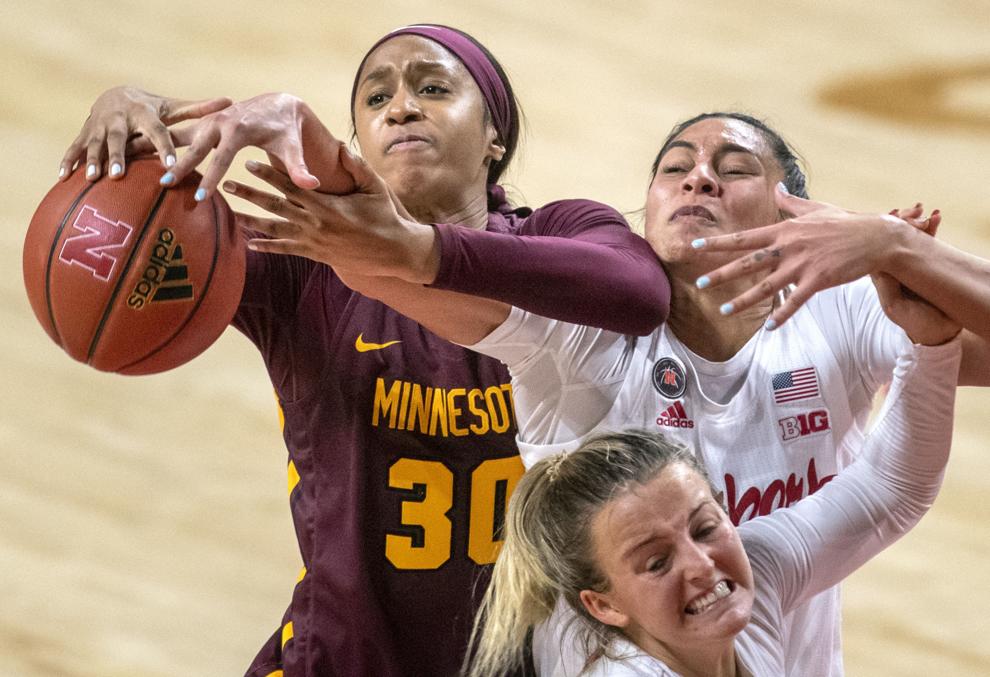 Nebraska vs. Minnesota, 1.19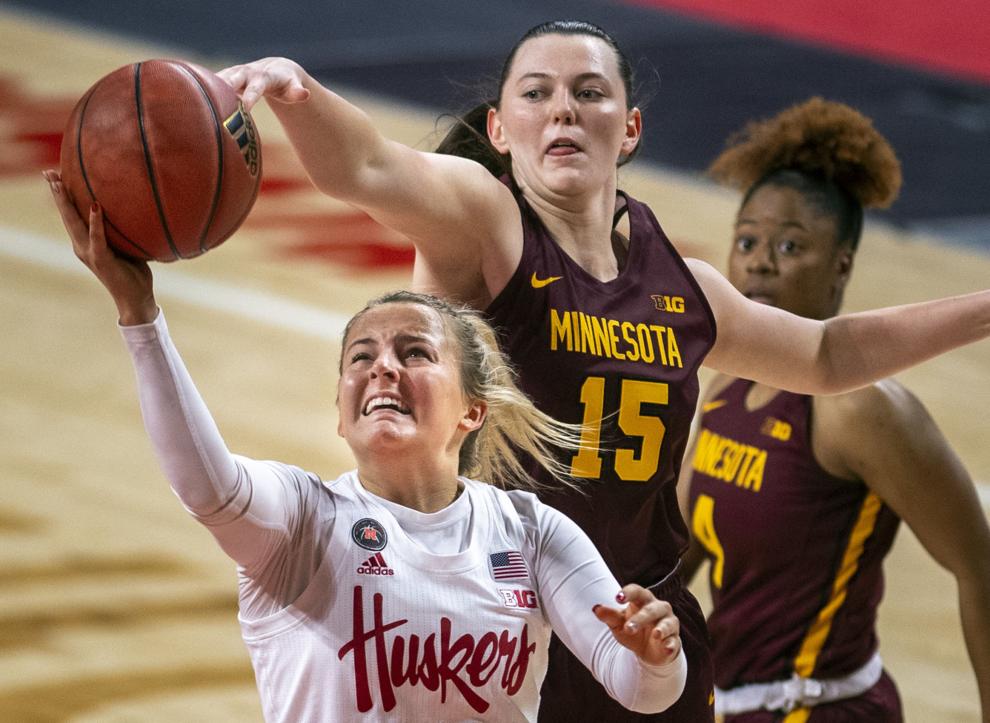 Nebraska vs. Minnesota, 1.19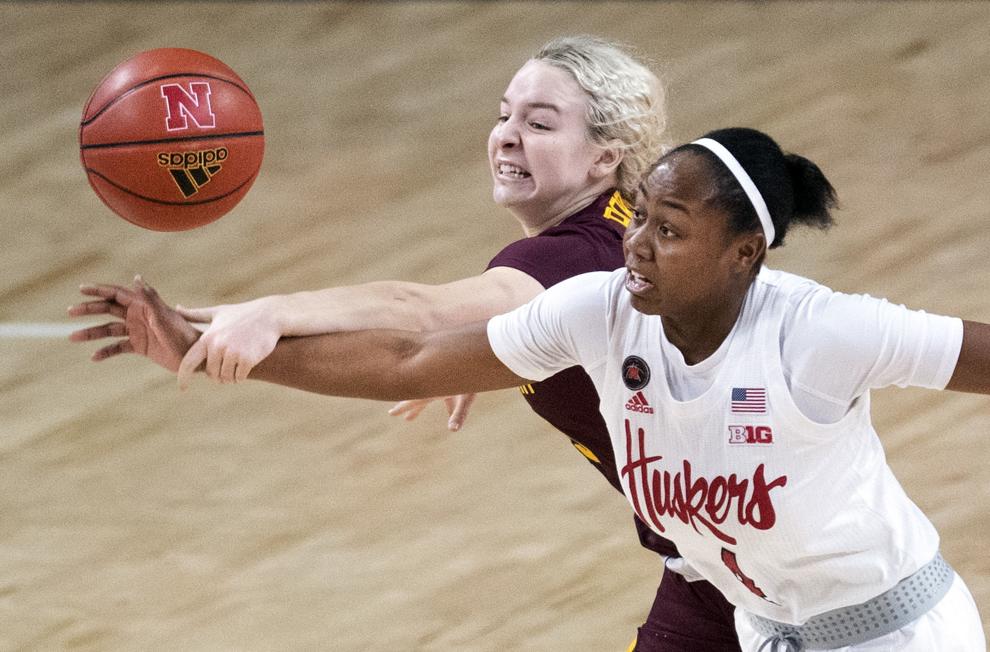 Doane vs. Nebraska, 12.17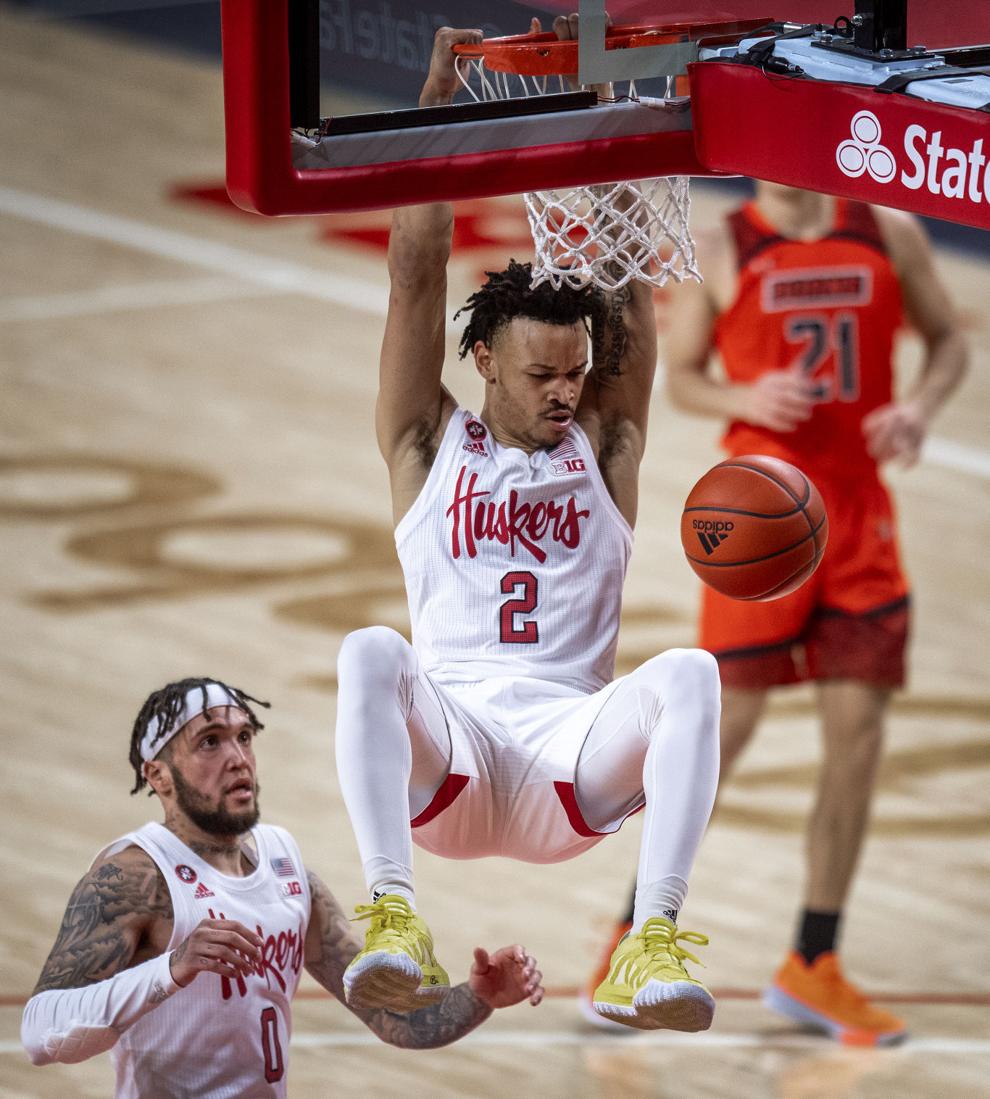 Nebraska vs. Creighton, 12.14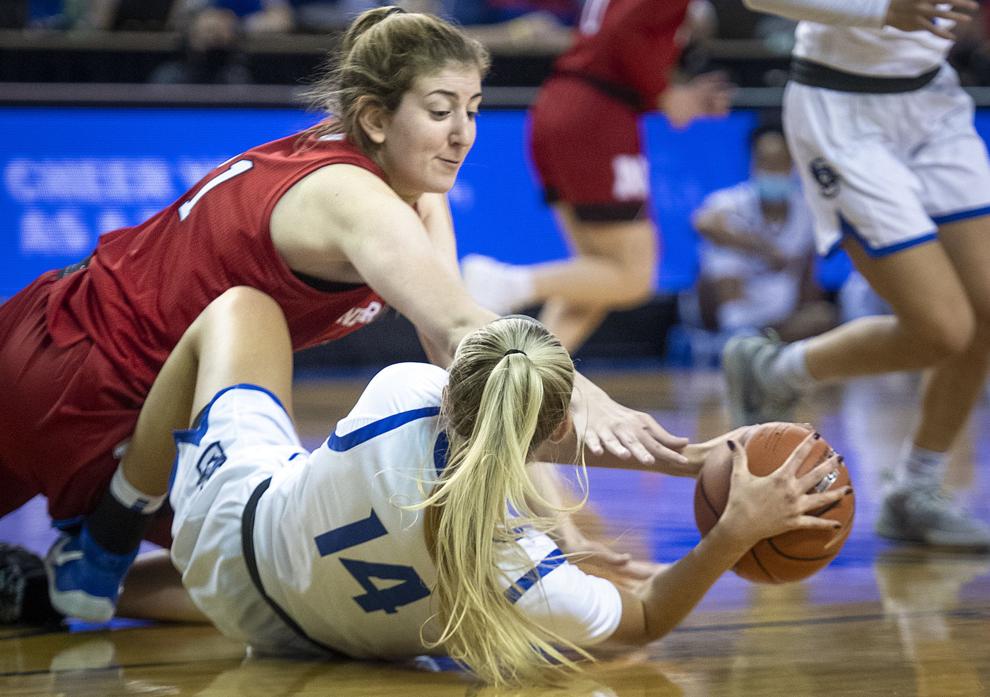 Nebraska vs. Creighton, 12.14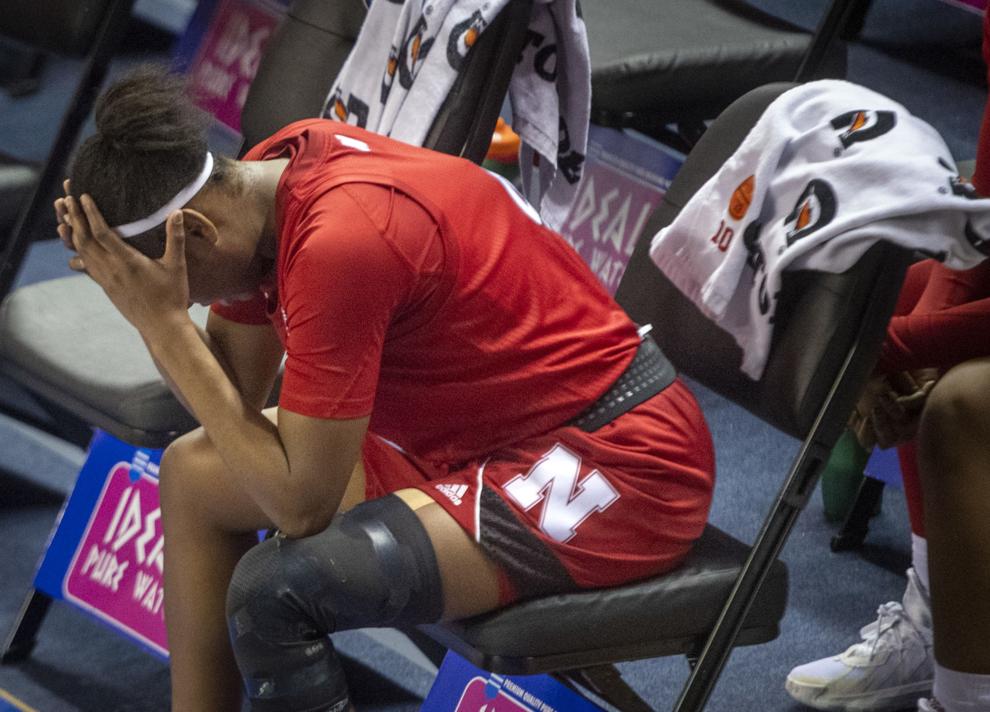 Nebraska vs. Nevada, 11.26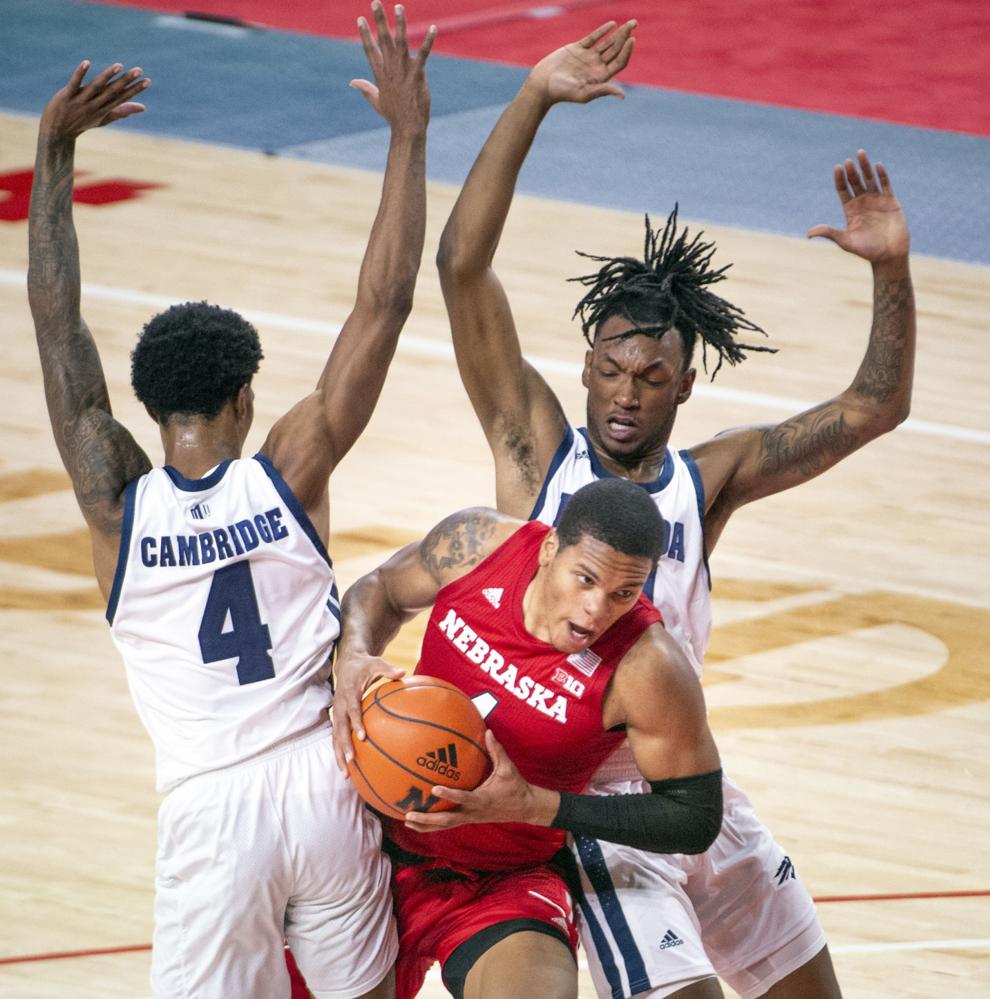 Nebraska vs. Nevada, 11.26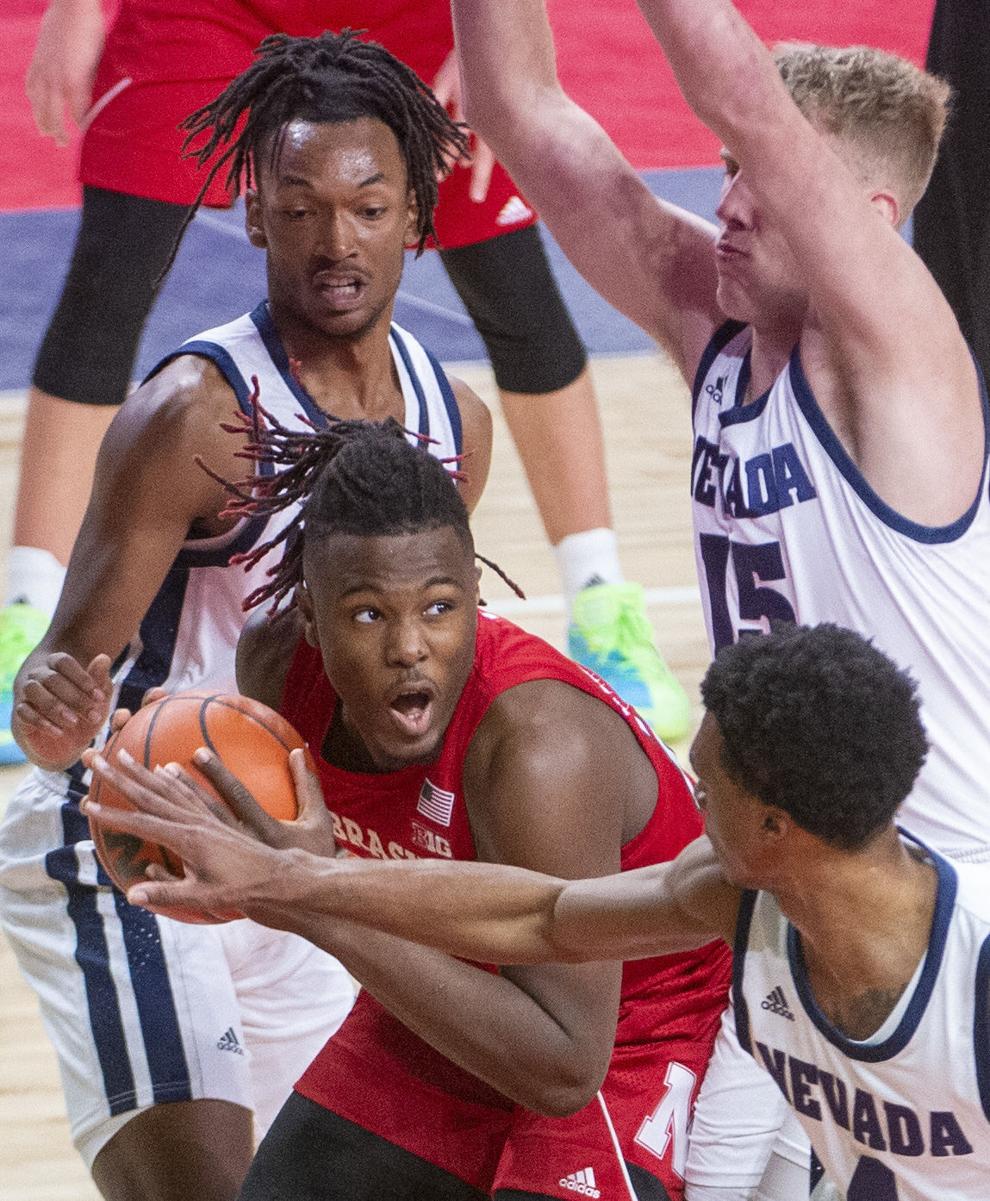 Nebraska vs. Nevada, 11.26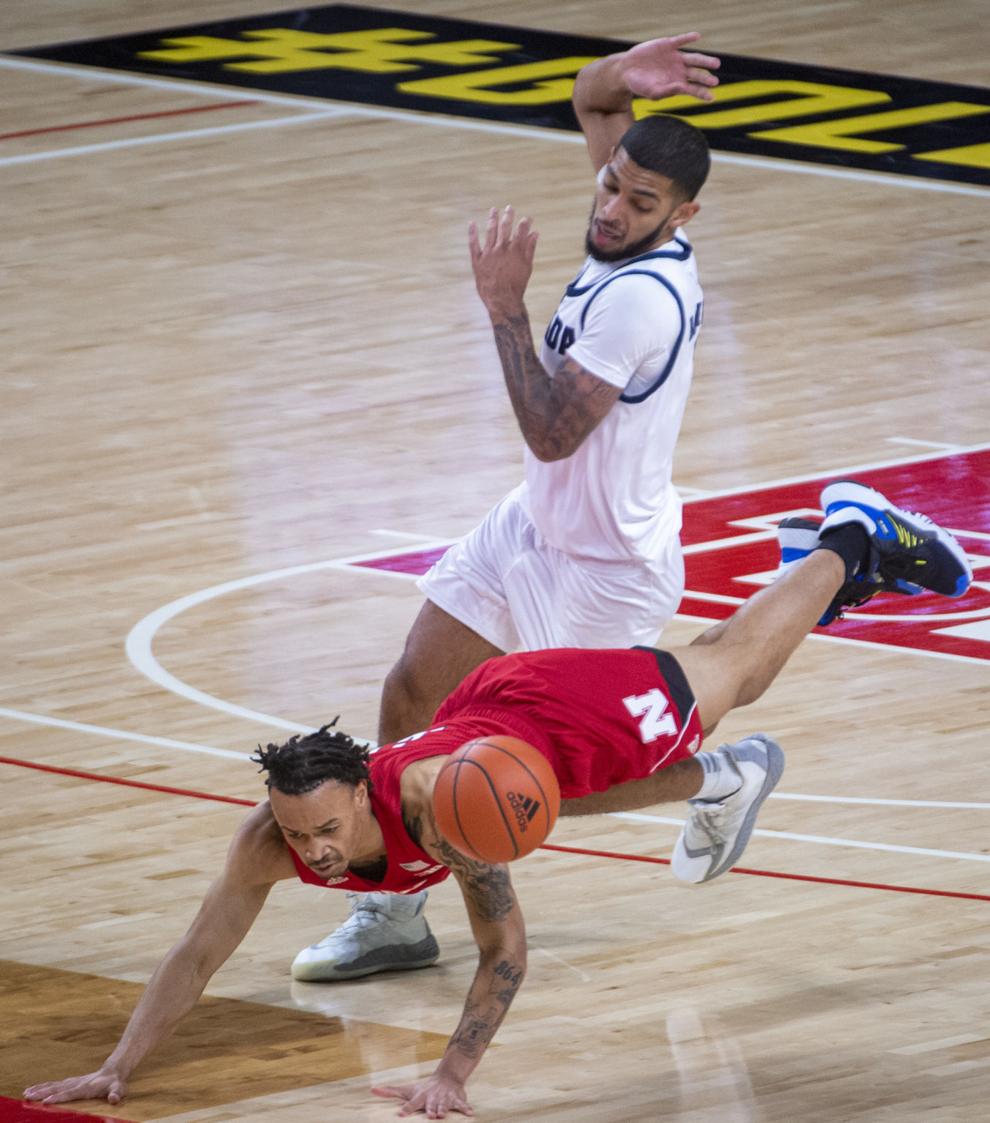 Michigan vs. Nebraska, 12.25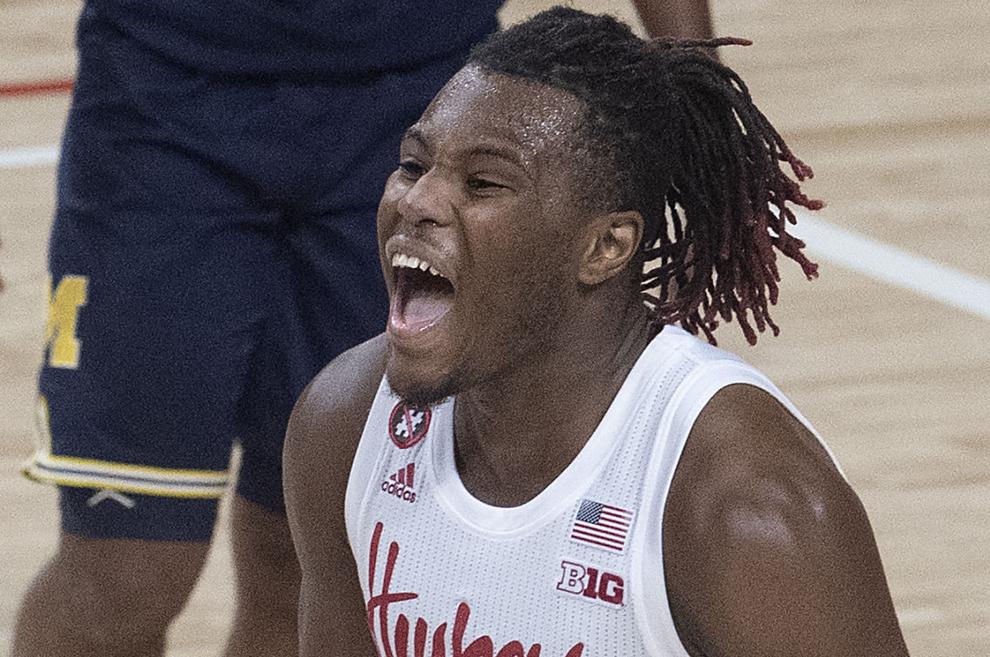 Michigan vs. Nebraska, 12.25