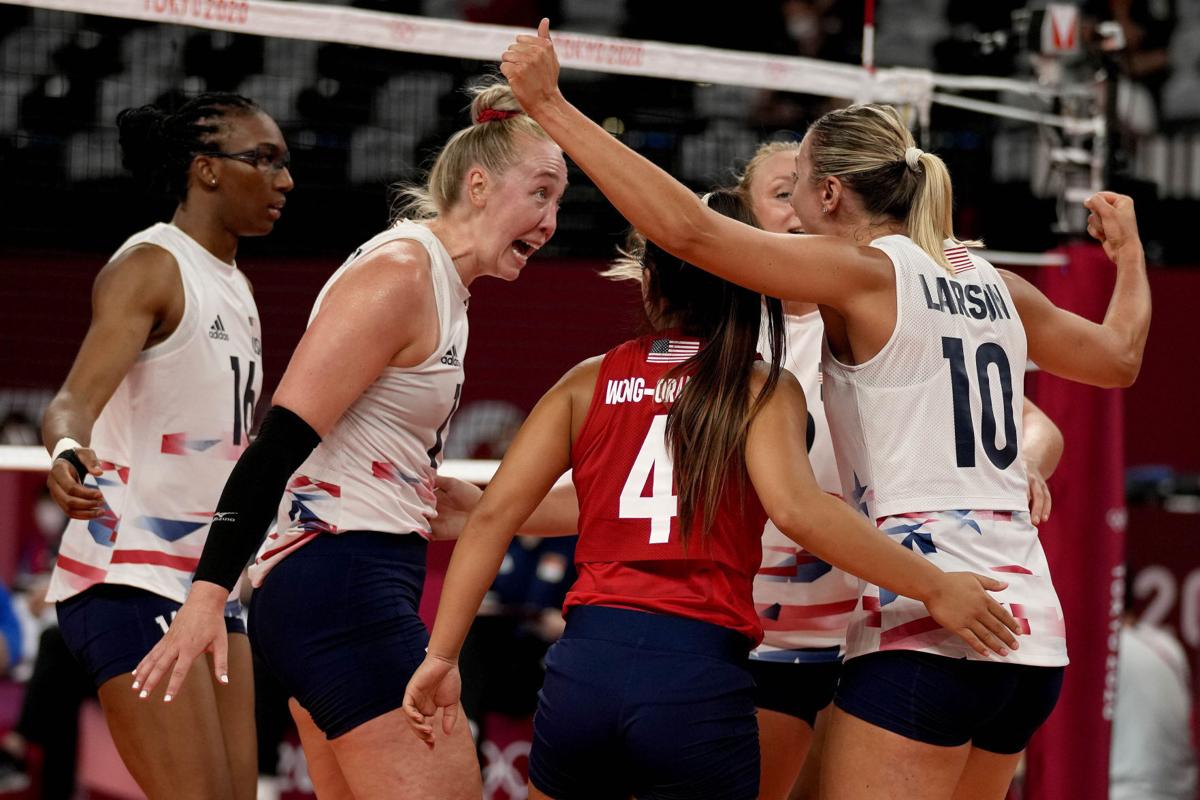 It didn't take long for the United States women's national volleyball team to make a statement at the Tokyo Olympics.
The Americans stunned top-ranked China with a 29-27, 25-22, 25-21 sweep Tuesday in pool play. Team USA improved to 2-0 while China dropped to 0-2.
A key block from ex-Husker Jordan Larson gave the Americans a 21-18 lead in the third set. Larson finished with 11 kills and eight digs.
Justine Wong-Orantes, another ex-Husker, provided steady defense. She finished with a team-high 16 digs.
Jordan Thompson led the United States with a game-high 34 points.
USA coach Karch Kiraly praised outside hitters Larson and Michelle Bartsch-Hackley and Wong Orantes for their prowess at serve receive.
"That was one of the best passing matches that we've had in a long, long time, which allows us to run the offense that we want to run," Kiraly said. "It allows our hitters and (setter) Jordyn Poulter to do their jobs."
Team USA, which improved to 17-1 in international competition in 2021, will play Turkey at 7:45 a.m. (Central) Thursday.