When Sarah Pavan came to Nebraska from Canada to play volleyball for the Huskers about 14 years ago, she said the people of Nebraska welcomed her with open arms.
They did so again on Sunday, with thousands of fans staying in their seats after the Huskers' match against Iowa State for the jersey retirement ceremony of the program's only four-time first-team All-American and all-time kills leader.
The seventh-ranked Huskers won their sixth consecutive match with a 25-22, 25-18, 25-16 victory in front of 8,108 fans.
During the ceremony, Nebraska coach John Cook spoke to the crowd. He thanked Pavan, who played at Nebraska from 2004 to '07, for sharing her college career with Nebraska and setting such a high standard for the program.
"We're so honored and privileged to finally get you up there, and be recognized as one of the greatest Huskers of all-time," Cook said.
Then it was Pavan's turn to speak to the crowd, but it took her a moment to begin. She said she expected to cry, but not before she even began her remarks.
She thanked Cook for the opportunity to play here, and for making her a better player so she could have a successful professional volleyball career. She owes Cook a lot, Pavan said. Then she thanked the Nebraska fans.
"You opened your arms and made me feel like part of your family," Pavan said. "It was not easy to come to a different country as a 17-year-old, but you guys made it easy, and you saw my transition from a young kid to what I am now as a professional."
Pavan hasn't been in Lincoln in several years, and this was her first time attending a match since the volleyball team moved from the NU Coliseum to the Deavney Sports Center. She's spent the last 10 years traveling the world as a pro indoor and beach player, including at the Rio Olympics. She now calls Hermosa Beach, California, home.
"What was once the best college volleyball experience in the NCAA has become world class," Pavan said. "This is amazing, and these girls don't know how good they've had it."
Pavan's speech lasted about three minutes.
"I'm truly, truly honored and proud to be able to call myself a Nebraska Cornhusker, and it won't take so long for me to come back next time," Pavan said.
Pavan got another long standing ovation at the finish, including from the current players watching on. Then she took a photo with the team.
In an interview, Cook credited Pavan for elevating his standards as a coach. Pavan came to Nebraska wanting to win four national titles, and also be an academic All-American. She taught Cook how to dream big, which is one of the mottos of the program.
"When you get around people like that, and they're thinking that way, why not have everybody think that way?" Cook said. "That's the thing I learned from her."
Pavan was a hard-hitting, left-handed right-side hitter for the Huskers, and it was another one of those who played a starring role for the Huskers on Sunday. Sophomore Jazz Sweet had 11 kills with no hitting errors for a .500 hitting percentage. Cook said Sweet was especially good at getting kills on out-of-system plays.
"The land of the lefties stepped up today," said Cook, in a reference to both Pavan and Sweet. "Maybe that was Jazz's inspiration. I could tell in practice today Jazz was dialed in. I told her that. I kept telling Nicklin (Hames) to get her the ball."
Mikaela Foecke added nine kills, and Lauren Stivrins and Capri Davis had eight apiece. Senior libero Kenzie Maloney had 14 digs, six assists and two ace serves.
Senior backup setter Brooke Smith got to play a few rallies over the final two sets just days after becoming eligible for the season after winning a transfer appeal with the NCAA. She had one set assist.
Junior outside hitter Jess Schaben led Iowa State (6-4) with nine kills.
Photos: Huskers sweep Iowa State
Sarah Pavan jersey retirement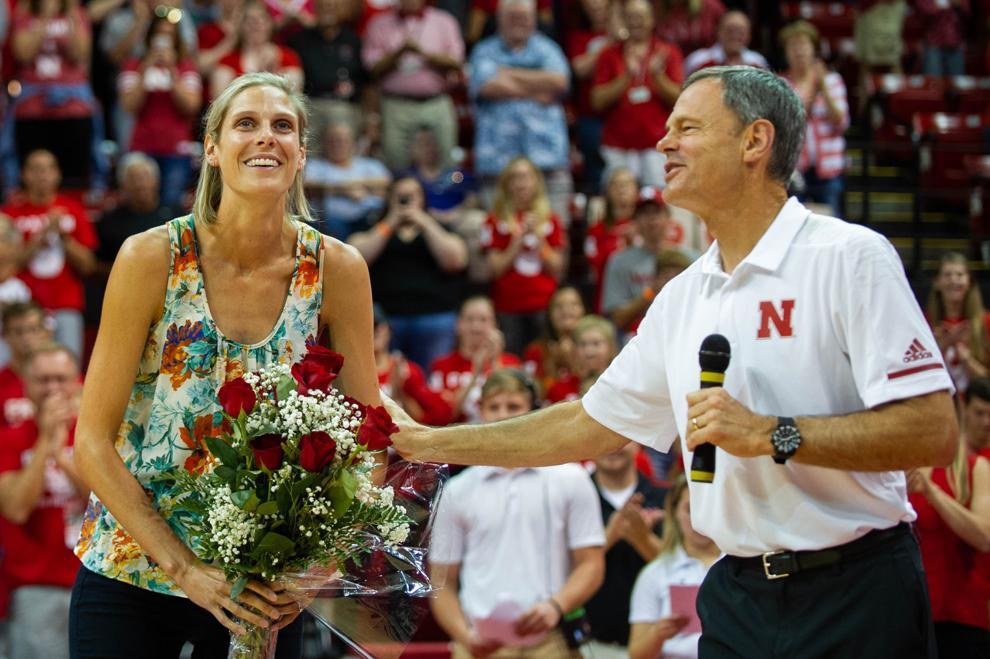 NU Volleyball vs. Iowa State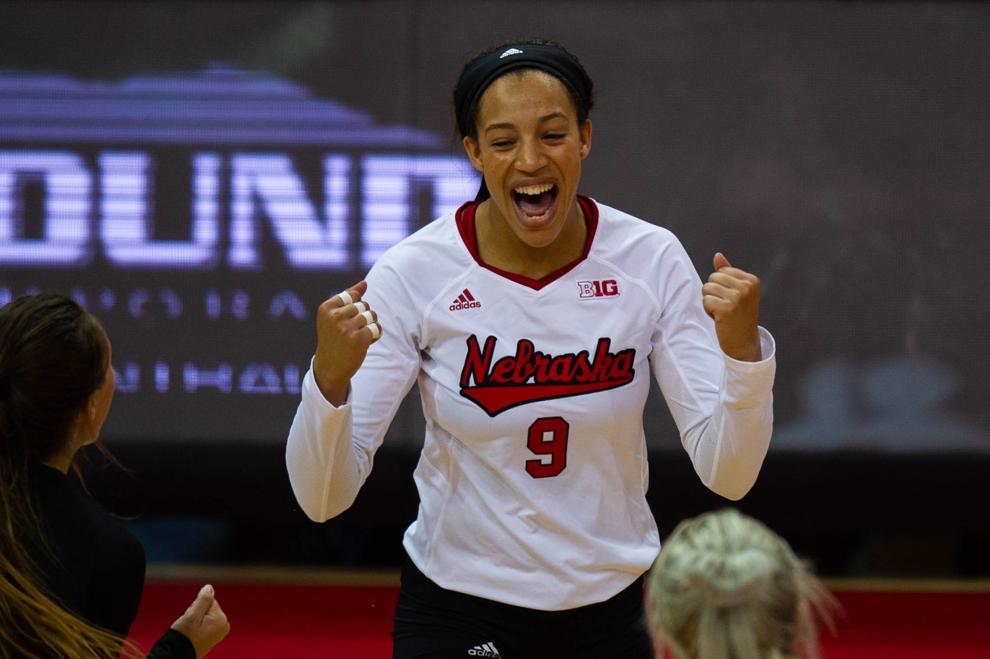 NU Volleyball vs. Iowa State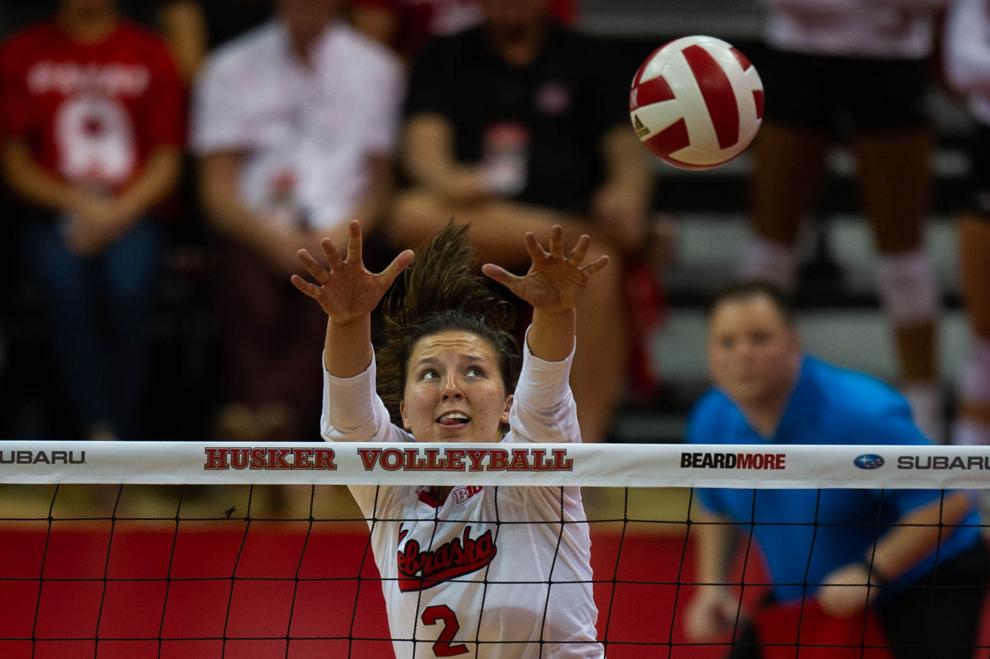 Sarah Pavan jersey retirement
NU Volleyball vs. Iowa State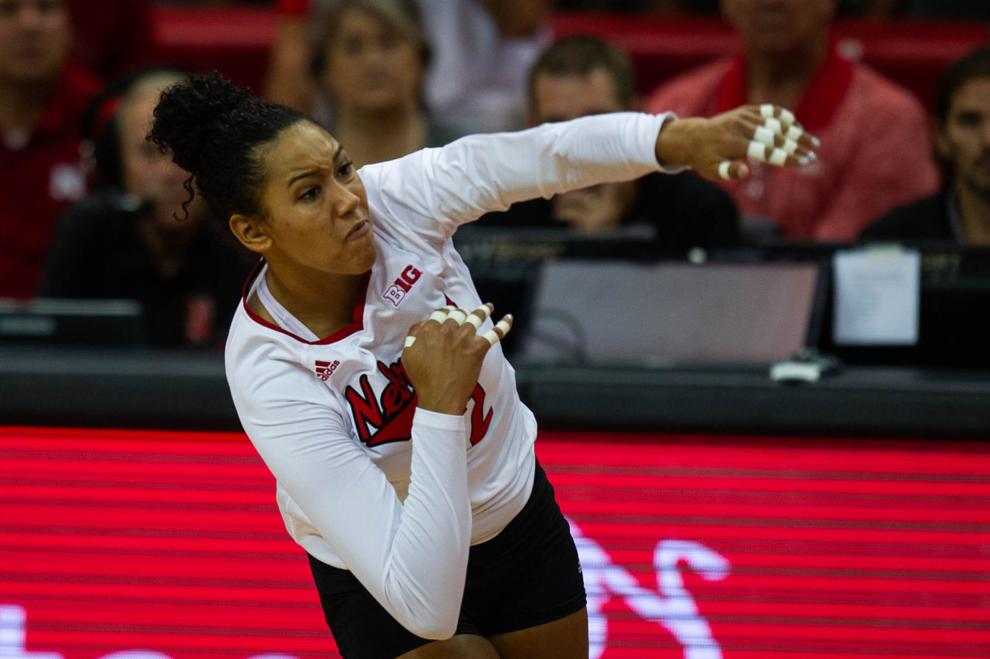 Sarah Pavan jersey retirement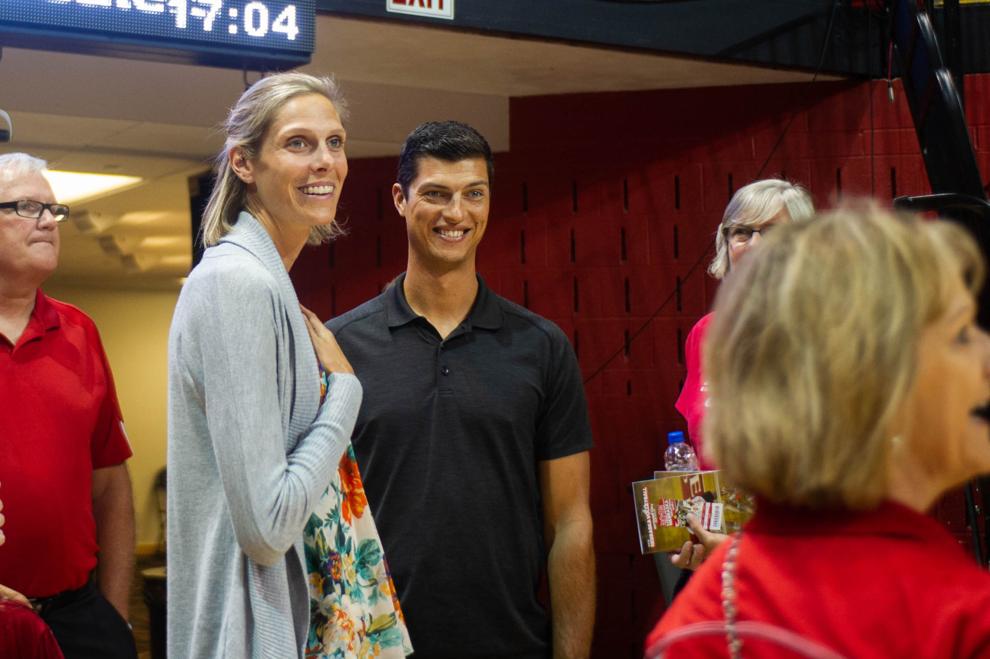 NU Volleyball vs. Iowa State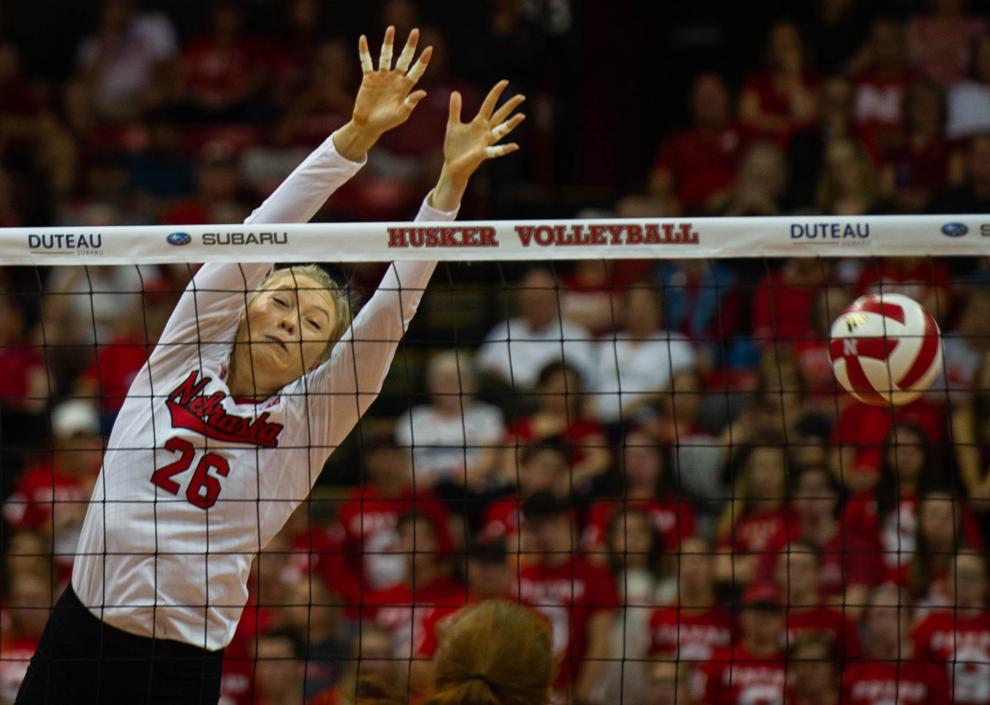 NU Volleyball vs. Iowa State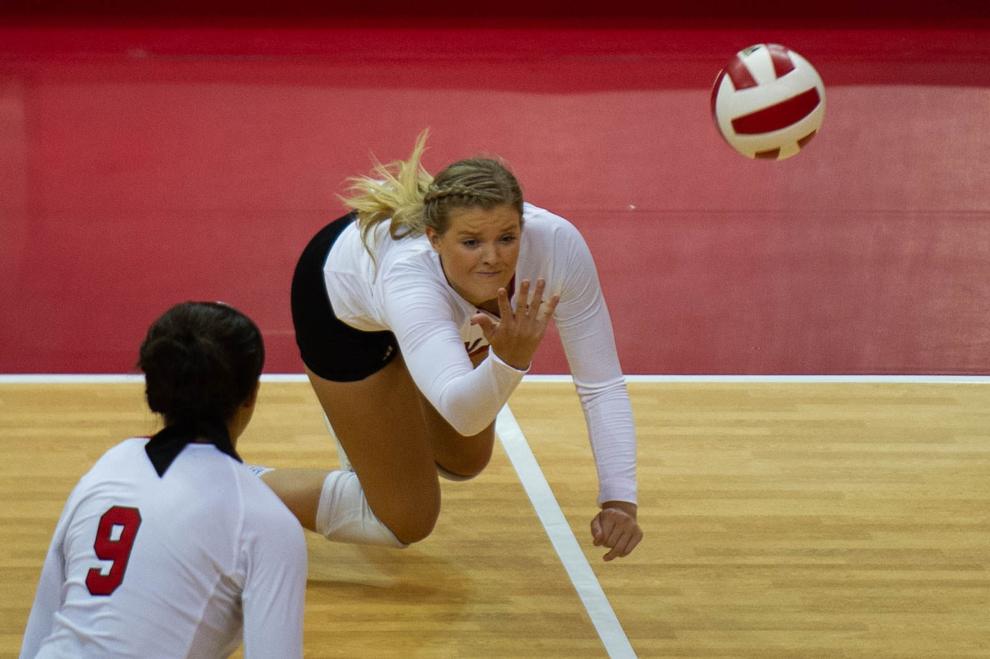 Sarah Pavan jersey retirement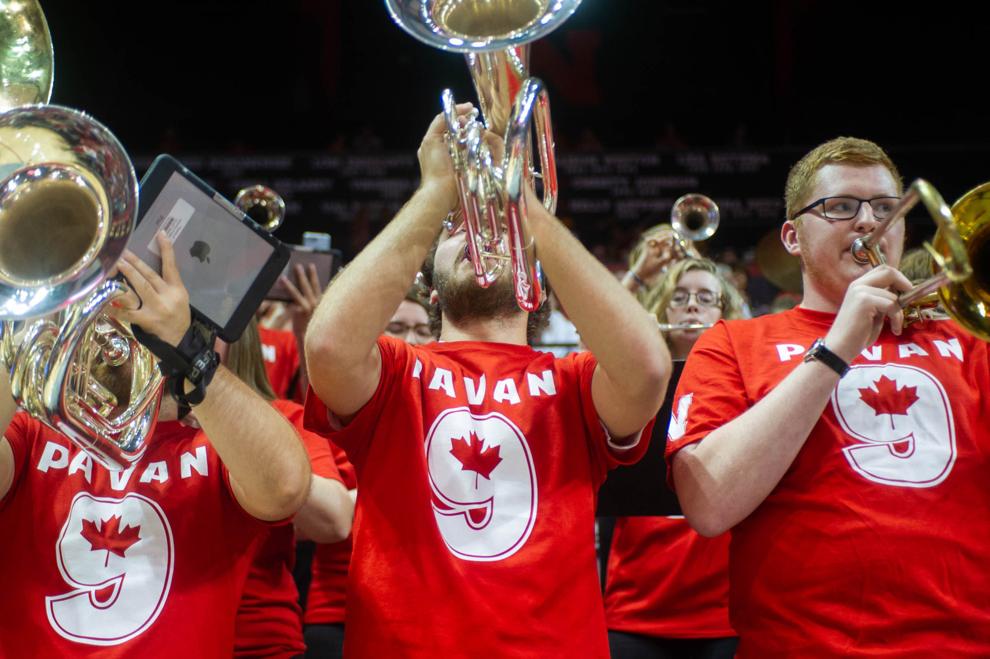 NU Volleyball vs. Iowa State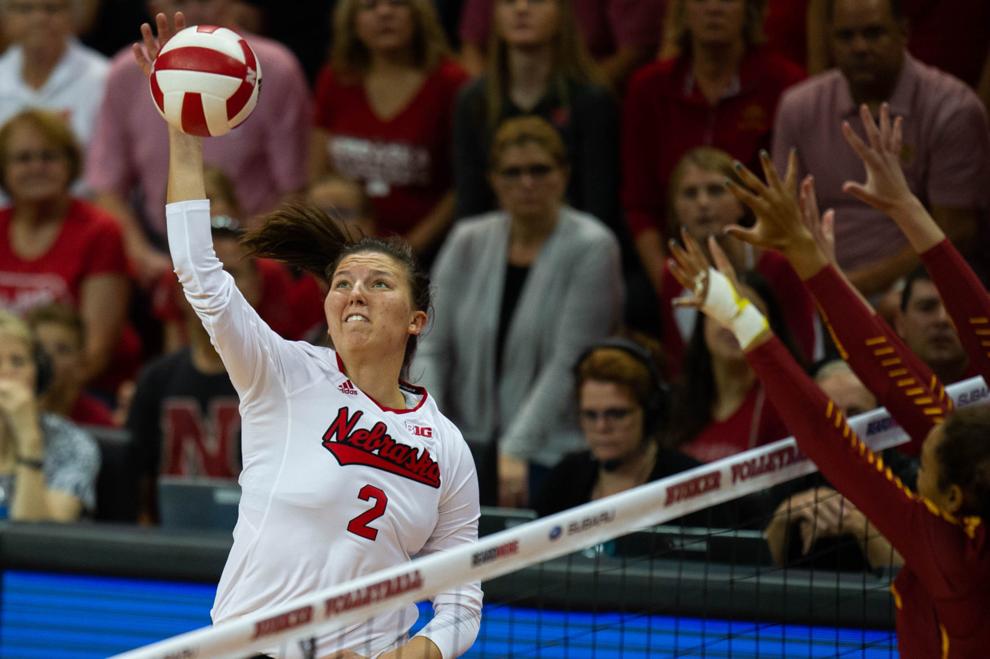 NU Volleyball vs. Iowa State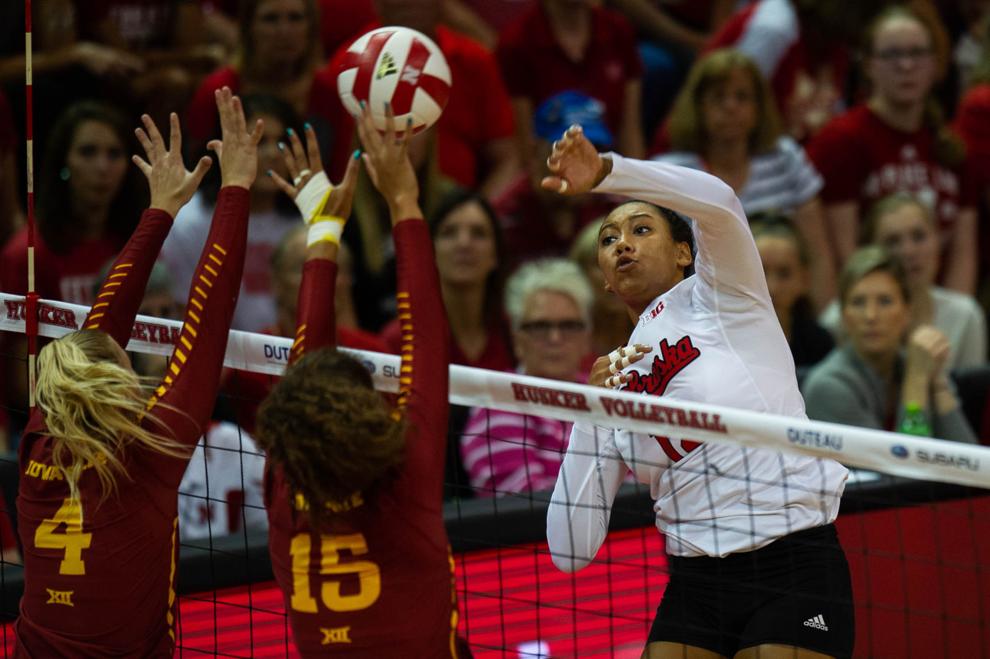 Sarah Pavan jersey retirement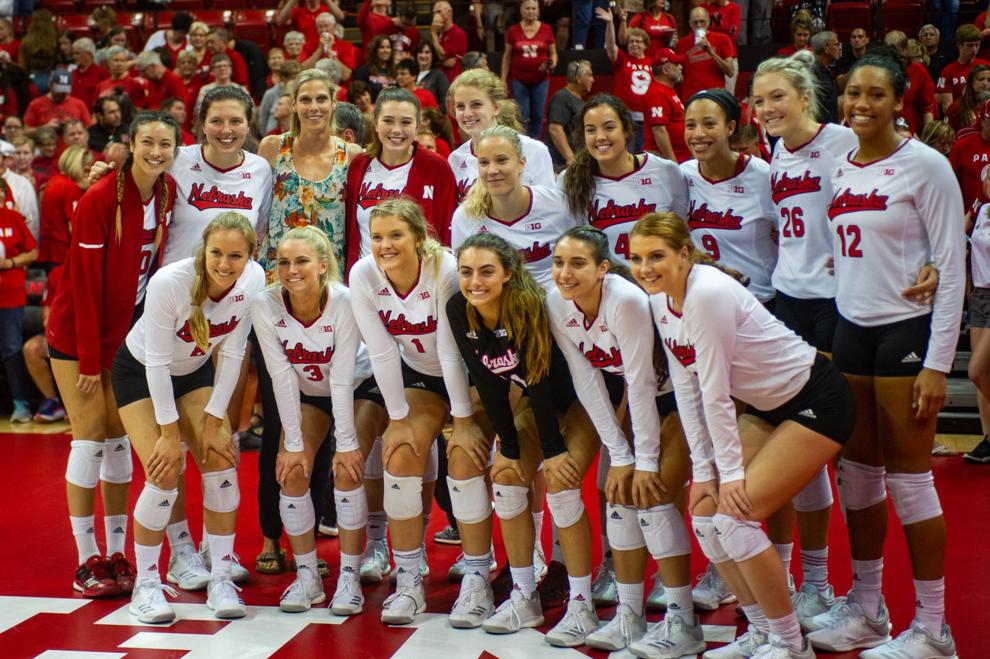 NU Volleyball vs. Iowa State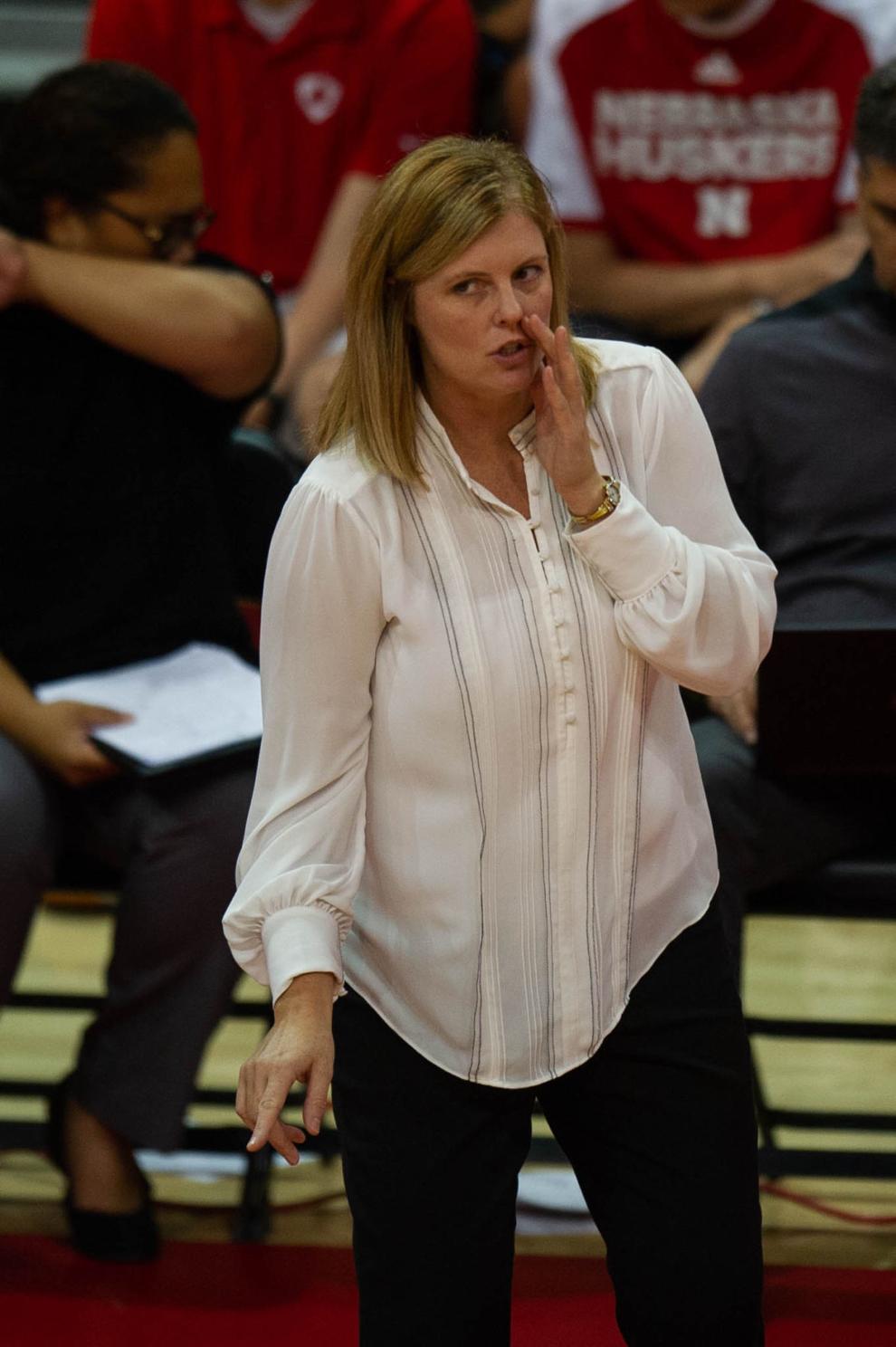 NU Volleyball vs. Iowa State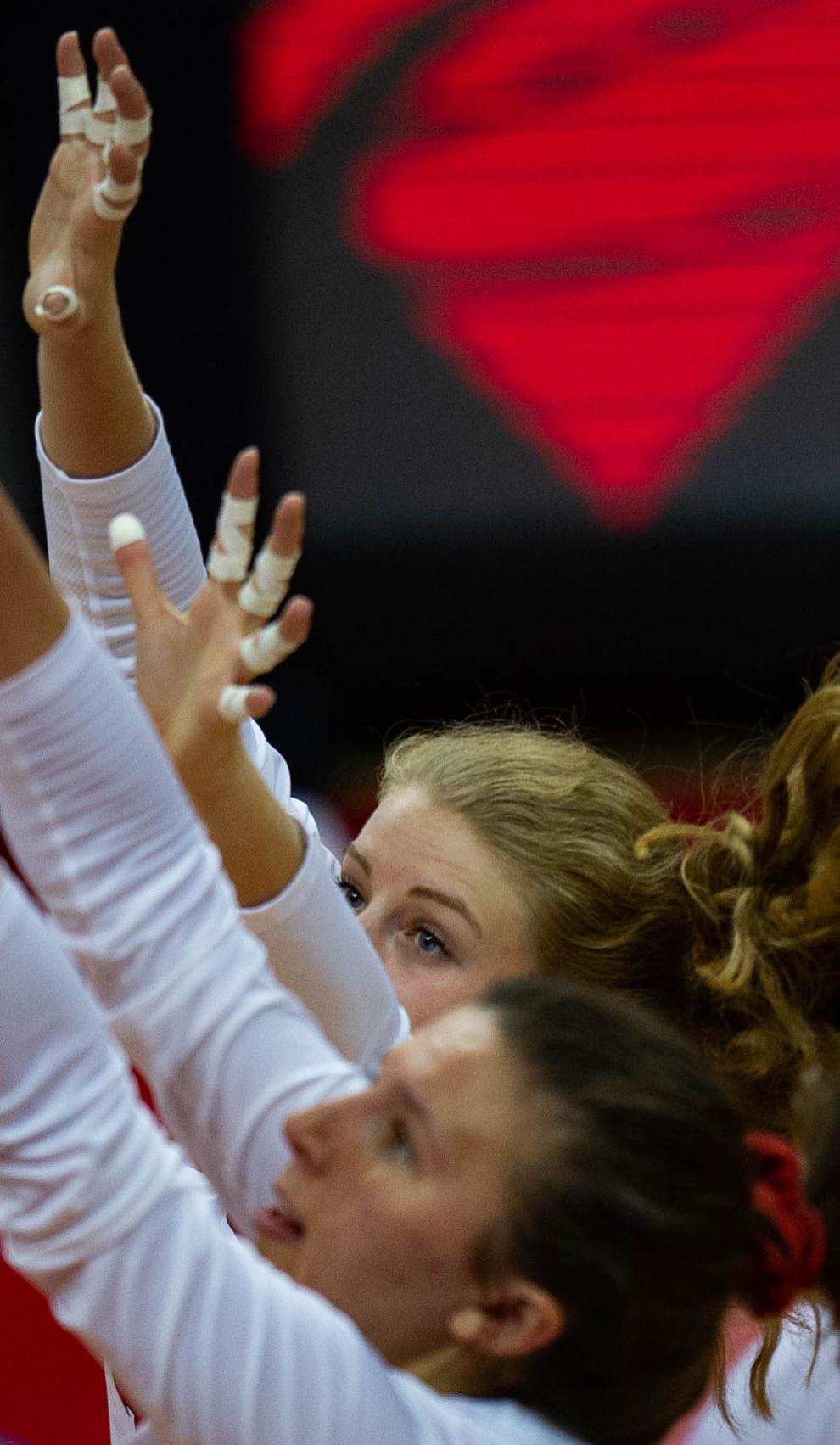 Sarah Pavan jersey retirement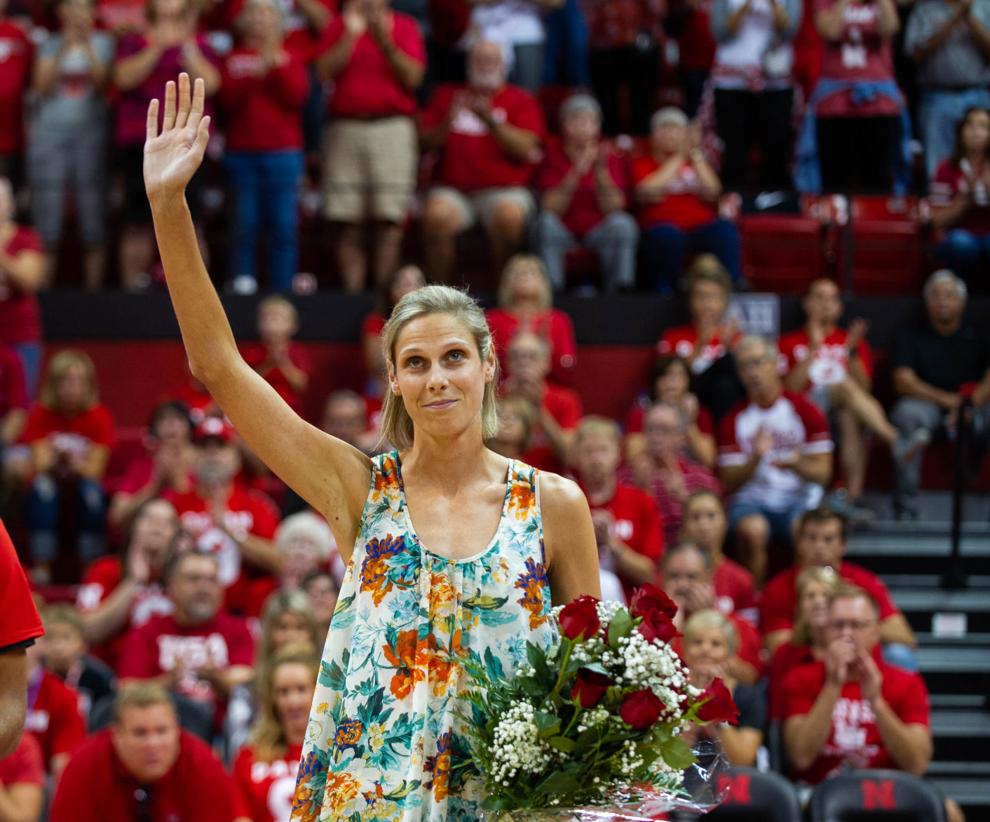 NU Volleyball vs. Iowa State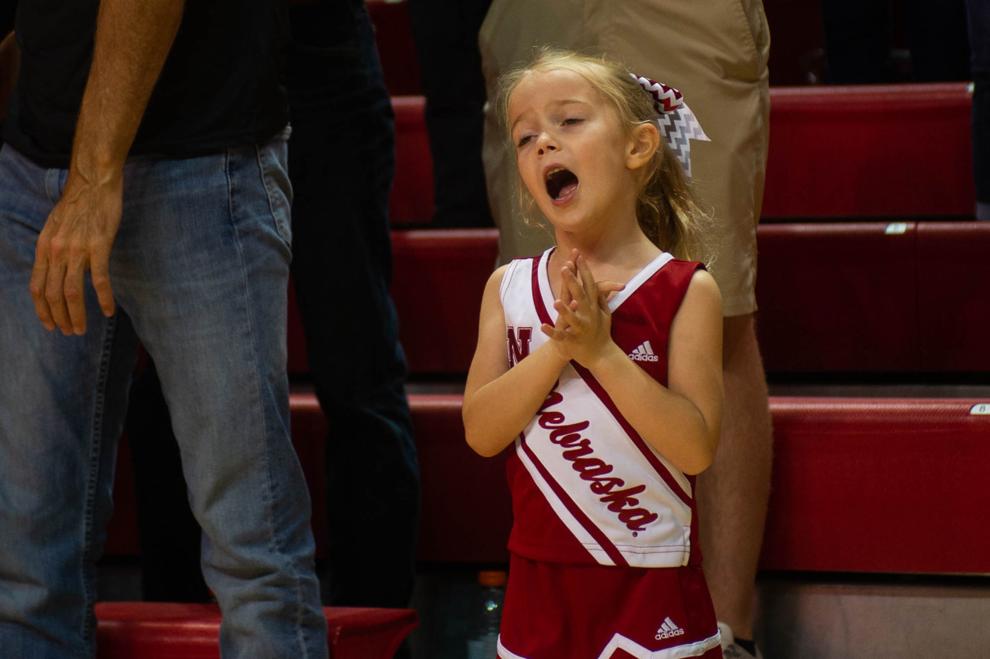 NU Volleyball vs. Iowa State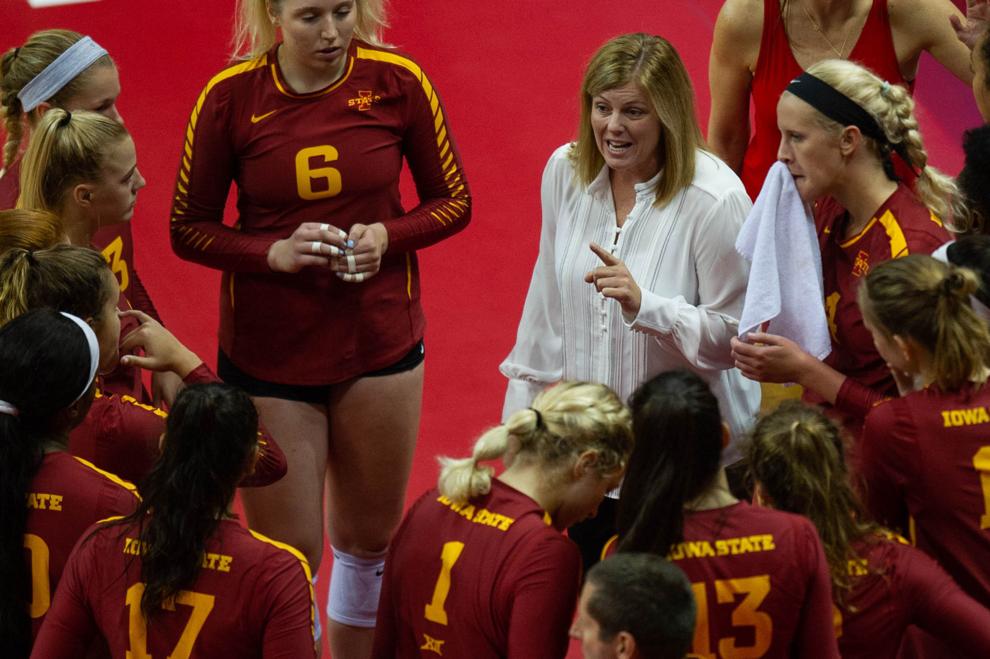 NU Volleyball vs. Iowa State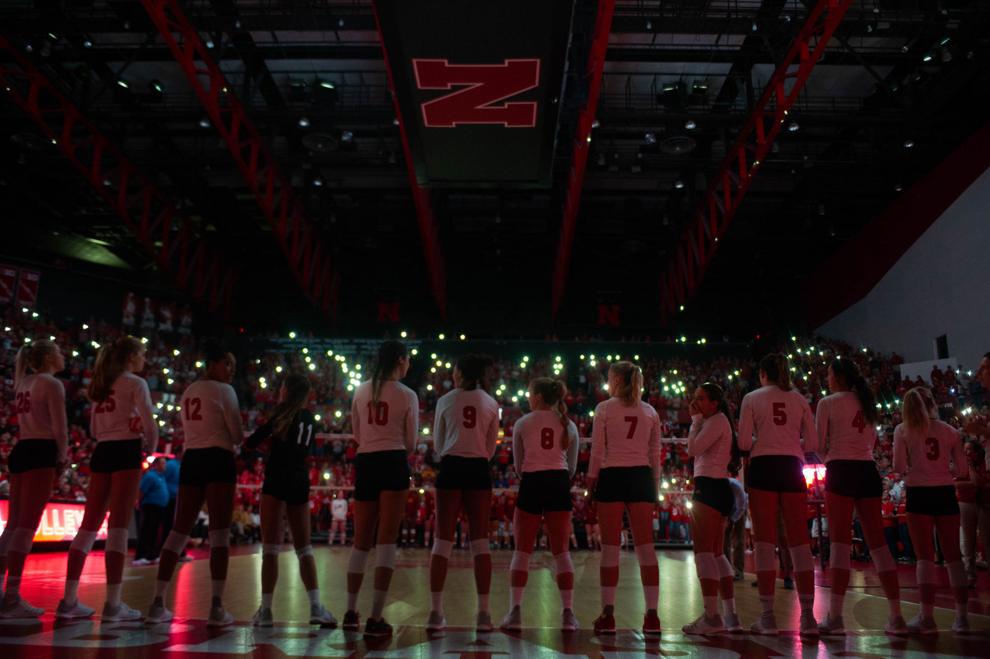 NU Volleyball vs. Iowa State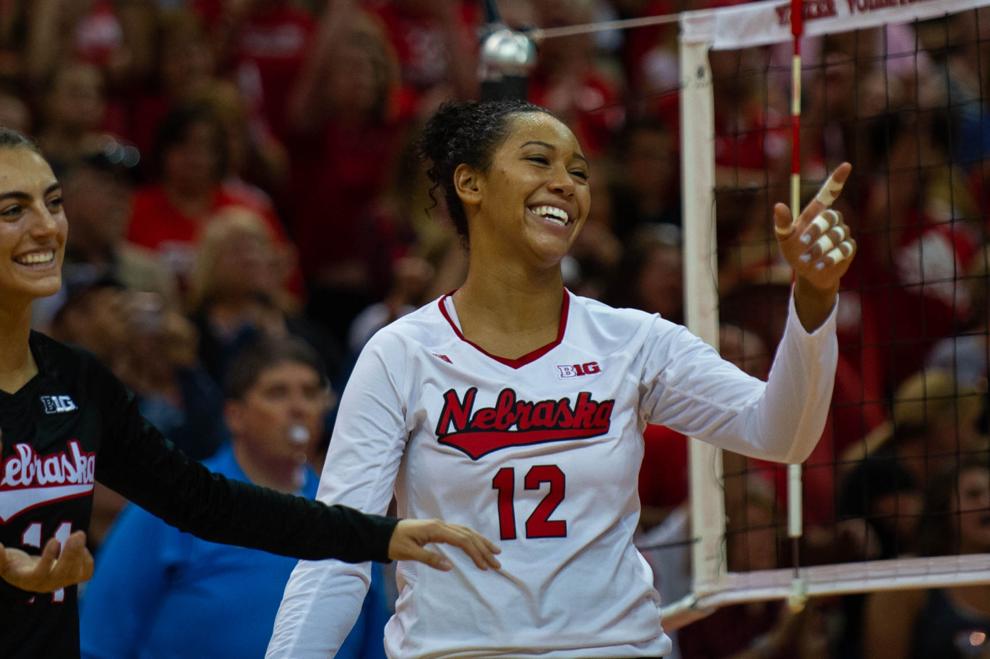 Husker volleyball head coach John Cook