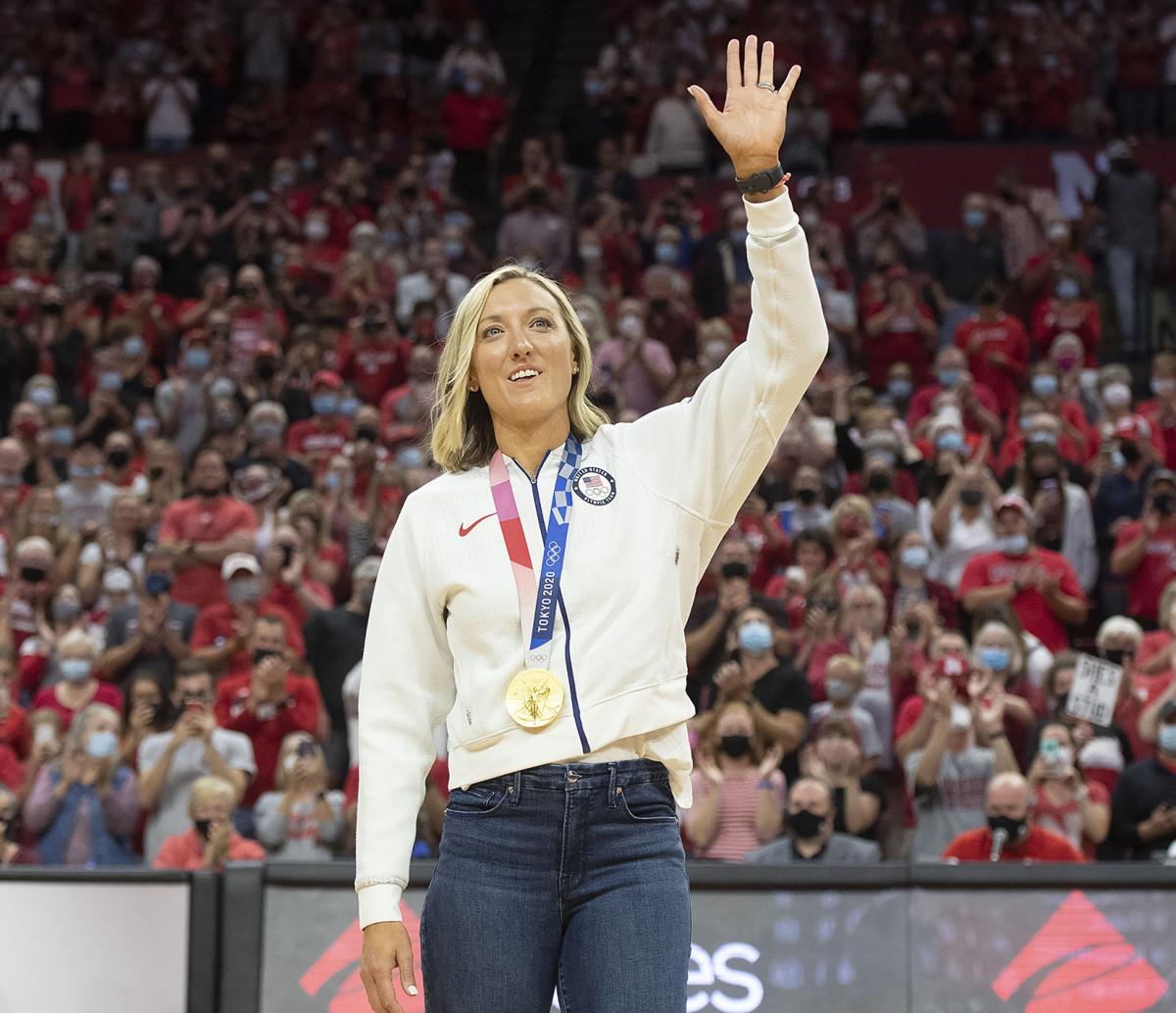 Jordan Larson's victory lap keeps getting sweeter.
The Nebraska volleyball legend Larson earned Sportswoman of the Year honors from the Women's Sports Foundation. She shares the achievement with Allyson Felix, who, like Larson, starred in the 2020 Tokyo Olympics this past summer.
Larson served as captain for the first Team USA indoor women's volleyball team to bring home a gold medal. She earned tournament MVP honors and was named the best outside hitter in the field.  
Larson was recently in Lincoln as an inductee into the Nebraska Athletics 2020 Hall of Fame class, which was honored Oct. 1. Later that night, Larson received a glowing ovation from the crowd at the Devaney Sports Center, where she was honored during a Nebraska volleyball match. She was also recognized during a Husker football game Oct. 2 at Memorial Stadium.
Larson, a Hooper native, played for the Huskers from 2005-08 as a three-time All-American.