Capri Davis was the kind-of-surprise star of the Nebraska volleyball Red-White Scrimmage on Saturday.
That's because even though you're on the B team in a scrimmage at Nebraska, it doesn't mean you're not a really good player.
In Davis' case, the sophomore outside hitter from Texas was the No. 21-ranked player in the nation in her recruiting class, according to Prepvolleyball.com. And last season she played in some big matches for a team that reached the national championship match. Davis was a big part of why Nebraska was able to rally past Creighton last season when she had 18 kills.
Davis was the player to watch during the first two sets of the scrimmage while playing for the White Team of reserve players. She helped the team stay close in both sets, and had 16 of her team's 23 kills through two sets.
The Red Team, made up of the starters, also played well and got the three-set win, 25-18, 25-21, 25-19. For the second year in a row, the match was a sellout with an announced crowd of 7,996 at the Devaney Sports Center.
There weren't any surprises with the rosters, with the group of starters staying the same as during the spring season and the first two weeks of practice -- setter Nicklin Hames, outside hitters Lexi Sun and Madi Kubik, right-side hitter Jazz Sweet, middle blockers Lauren Stivrins and Callie Schwarzenbach and libero Kenzie Knuckles. Megan Miller also played with that group as a defensive specialist, just like last season.
All of the time the top group of players have spent playing together during the past eight months showed at times. That group played together during the spring season, and during a summer trip to China.
The Red Team had 41 kills and a .333 hitting percentage. A goal for the season is to get more kills out of the middle blocker position -- Schwarzenbach had nine and Stivrins seven Saturday.
"We did some really, really good things that we've been working on," said Nebraska coach John Cook.
You have free articles remaining.
Keep reading for FREE!
Enjoy more articles by signing up or logging in. No credit card required.
The 23 combined serving errors weren't good, but several of the offenders won't be serving when the season starts next week, and the players worked out some of the nerves of playing in front of a large crowd.
Davis had a great match, blasting away from kills, dropping in roll shots and hitting cross-court shots. In the first two sets combined she had just four hitting errors on 27 attempts for a .444 hitting percentage.
After the second set, Davis switched over to the side with the starters in a move that was planned before the match. For that team she had two more kills, including one on a great back-row attack.
"I think this was unreal," said Sun of Davis' match. "I hated being on the other side of the net, and when she came to our side in the last set we were all really excited."
When she got to Nebraska, Cook switched Davis from a middle blocker to an outside hitter because at 6-foot-1 she wasn't big enough to play middle.
"When she's playing like she was tonight she's going over the block," Cook said. "She's athletic and has a great arm. When she gets her feet there and is in a good rhythm, it's hard to stop her. Those are game-changing hits."
While Davis may not be able to beat Sun or Kubik to be a regular all-around playing outside hitter, there will be situations where Davis is a really good option as a hitter and blocker in the front row.
During the intermission Hayley Densberger, a junior from Malcolm, was announced as the winner of the team's Lifter of the Year award.
NU volleyball, 8.24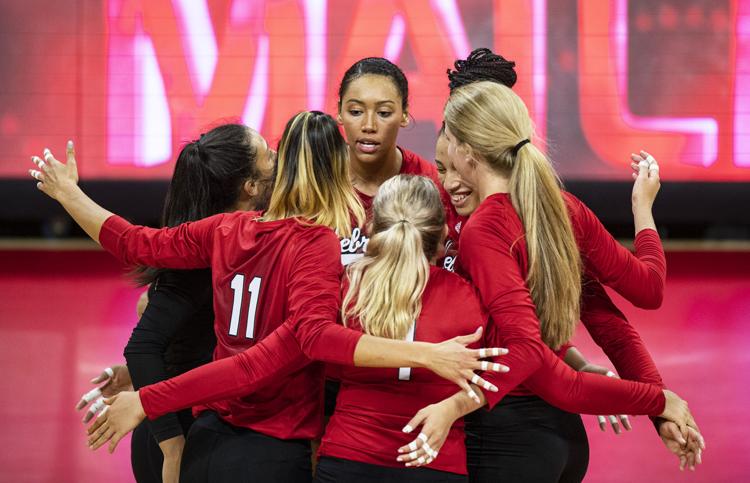 NU volleyball, 8.24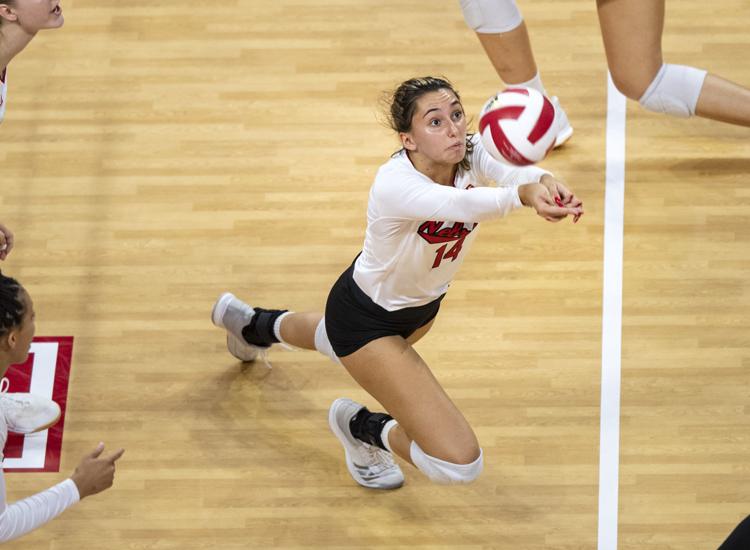 NU volleyball, 8.24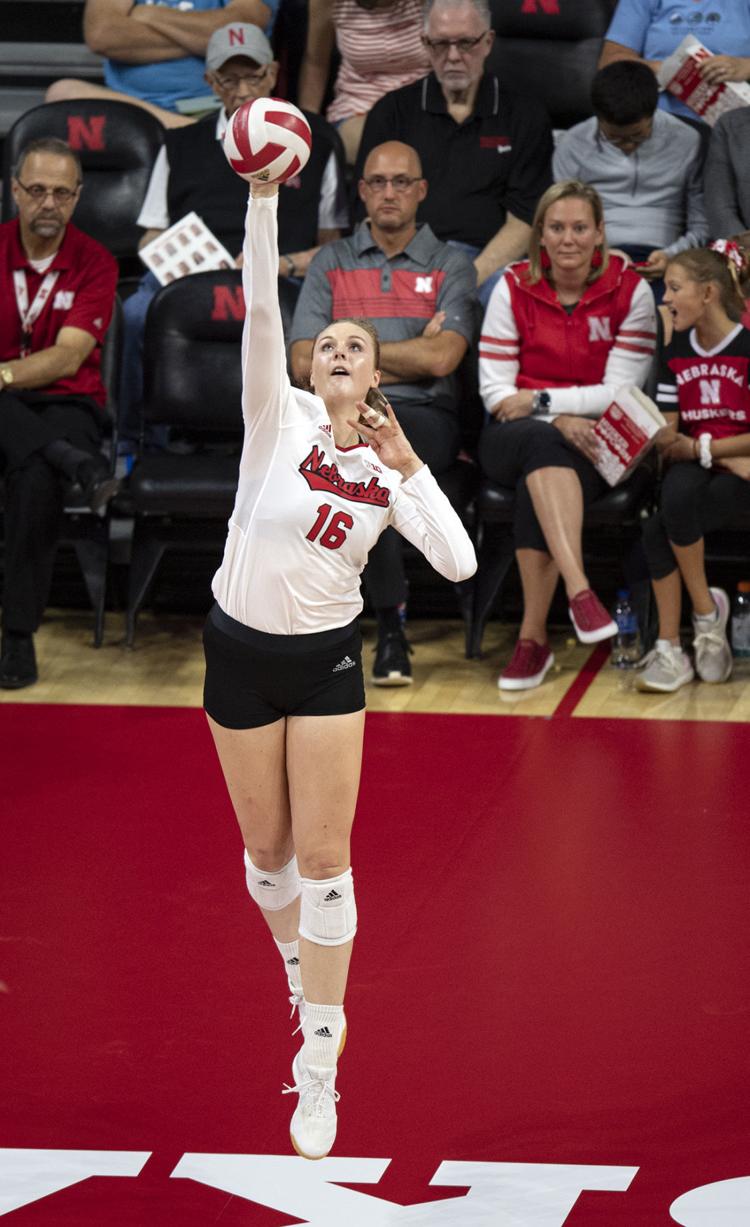 NU volleyball, 8.24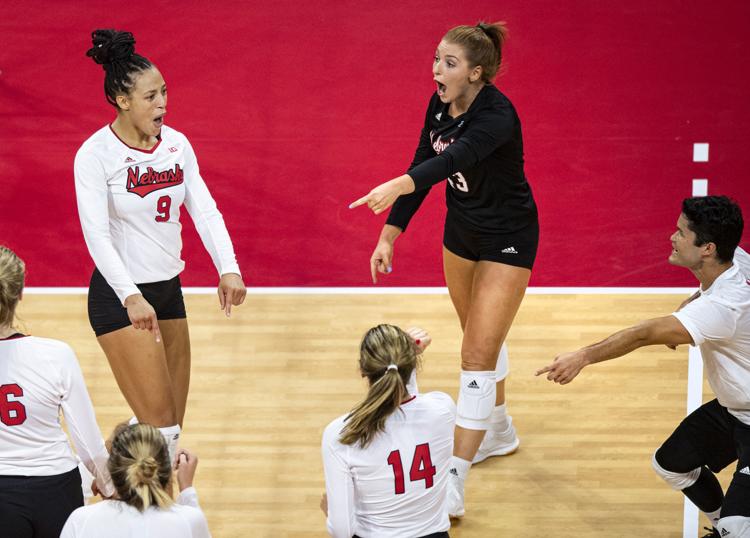 NU volleyball, 8.24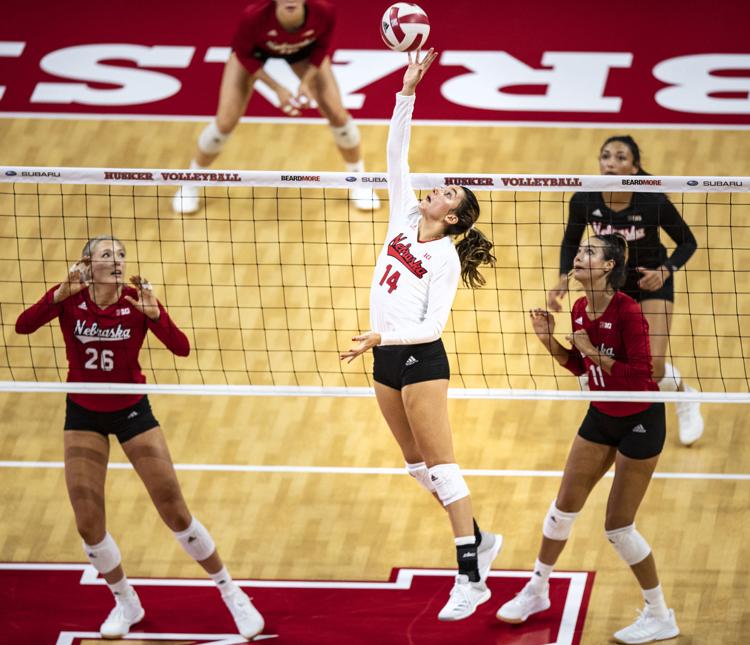 NU volleyball, 8.24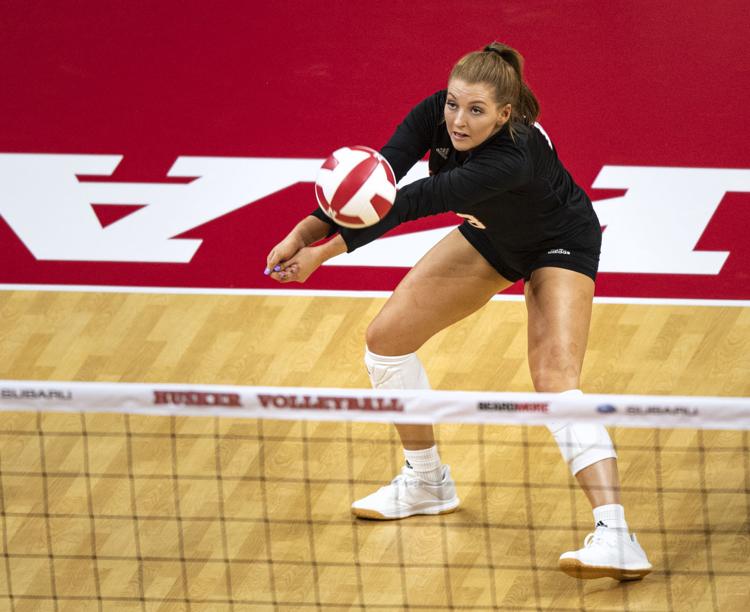 NU volleyball, 8.24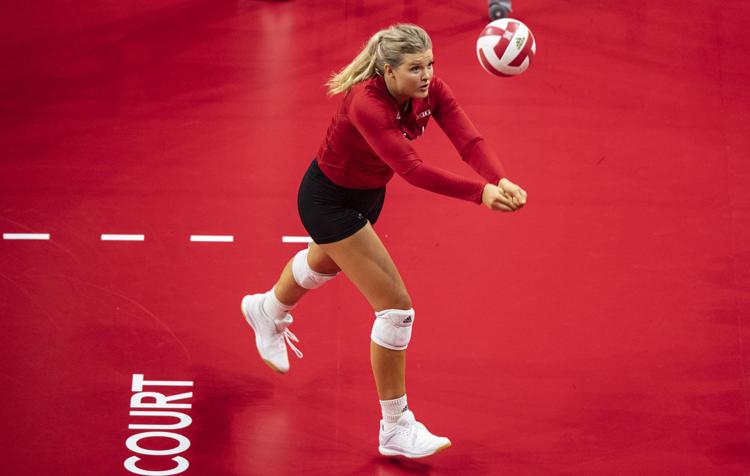 NU volleyball, 8.24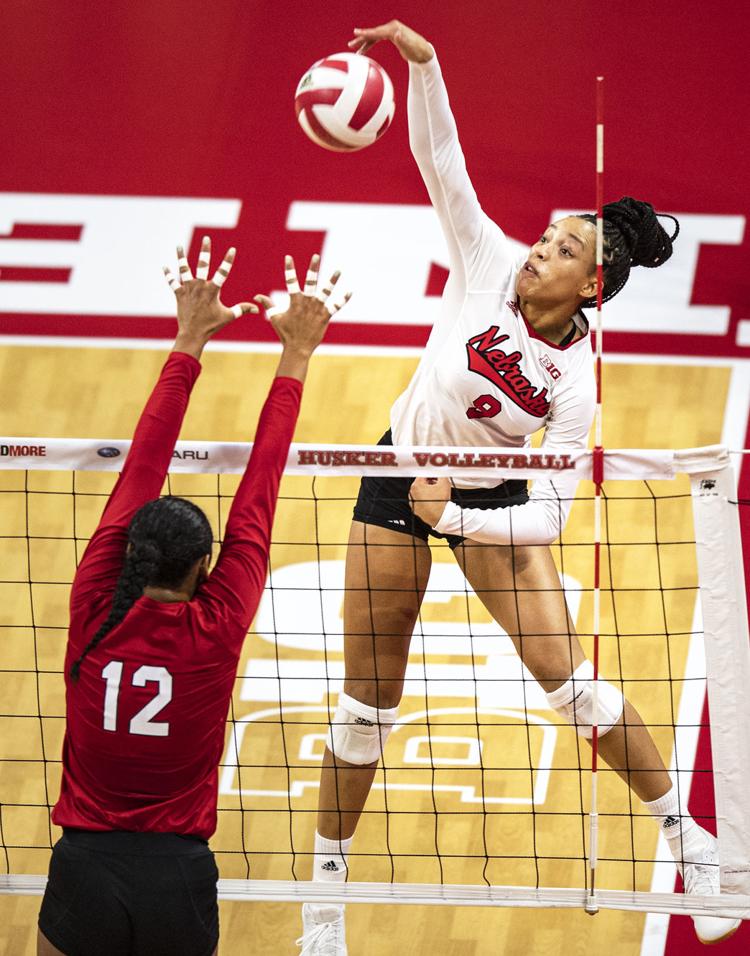 NU volleyball, 8.24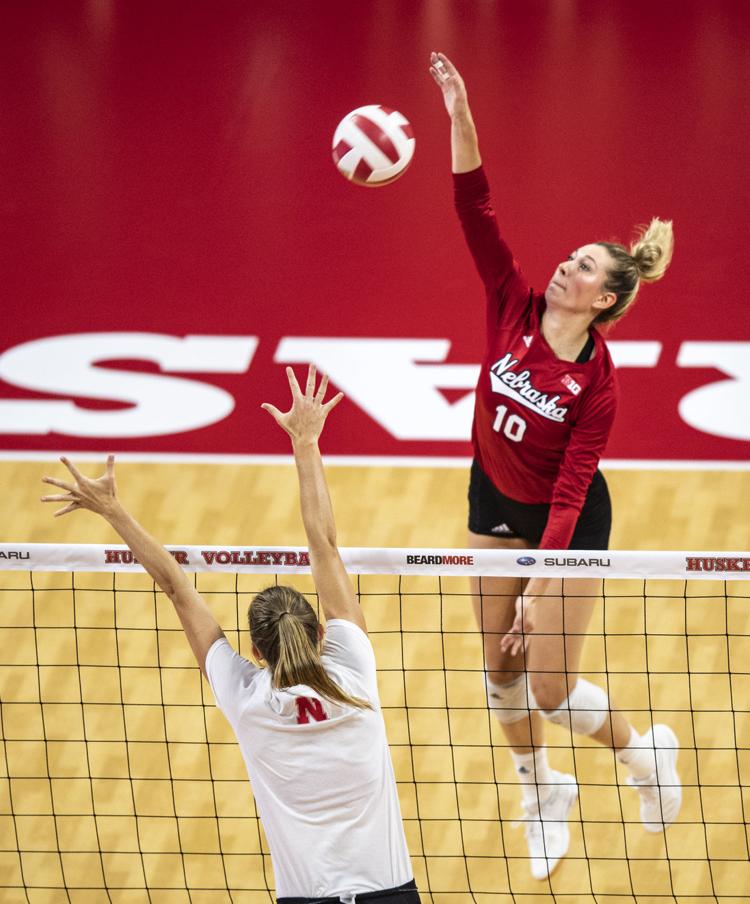 NU volleyball, 8.24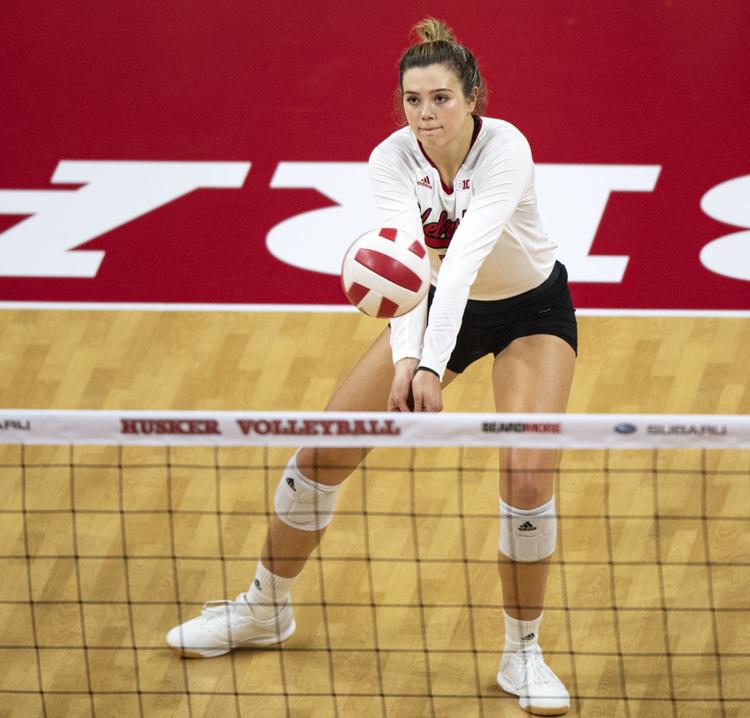 NU volleyball, 8.24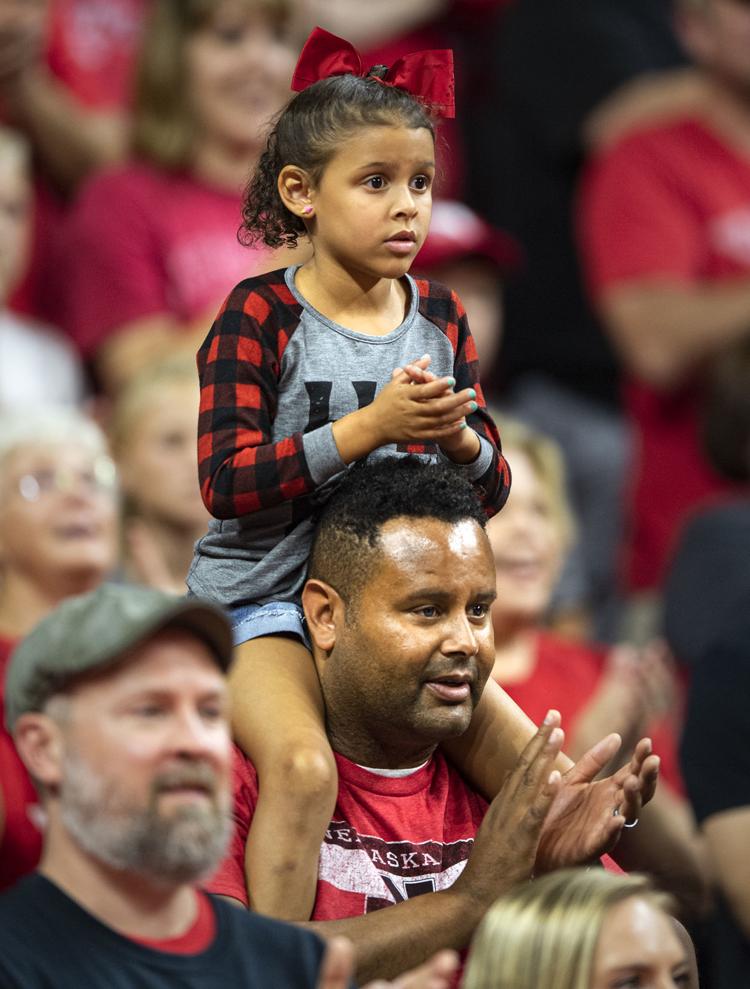 NU volleyball, 8.24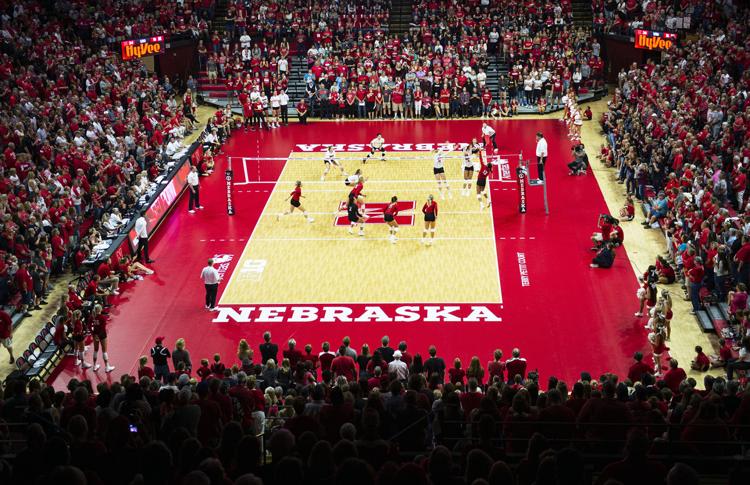 NU volleyball, 8.24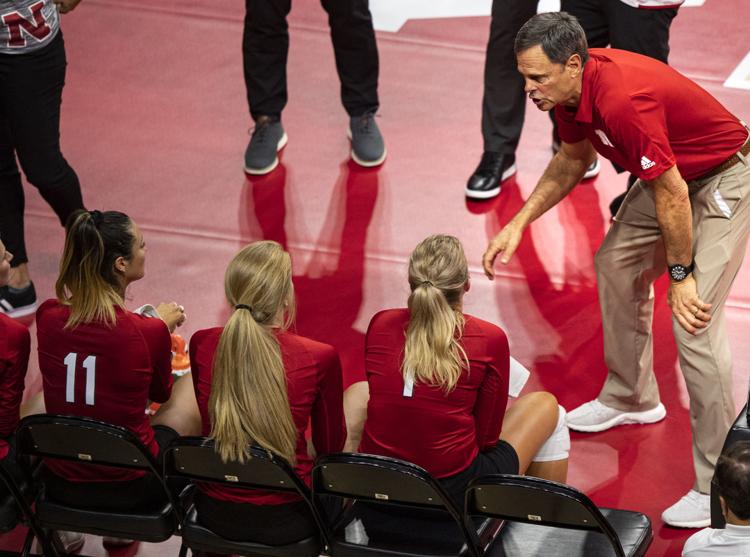 NU volleyball, 8.24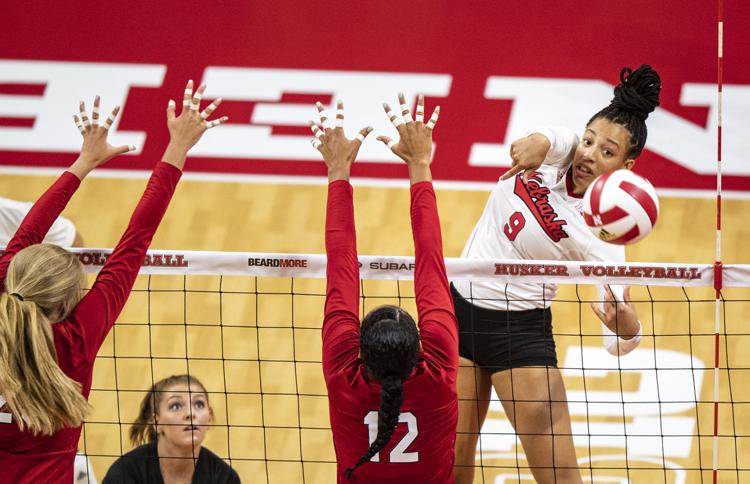 NU volleyball, 8.24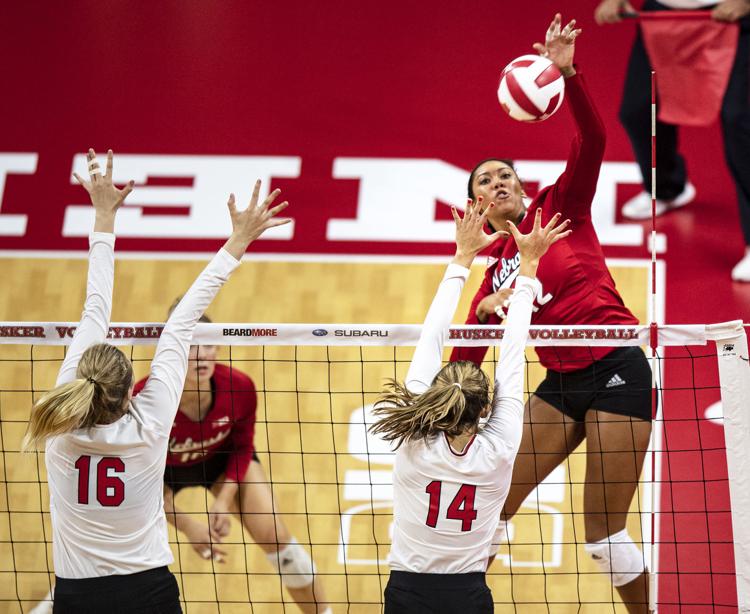 NU volleyball, 8.24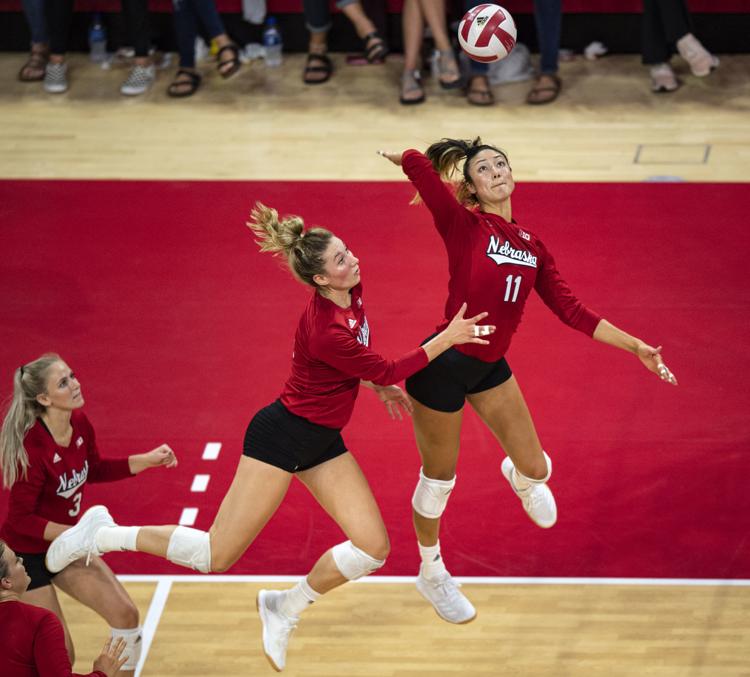 NU volleyball, 8.24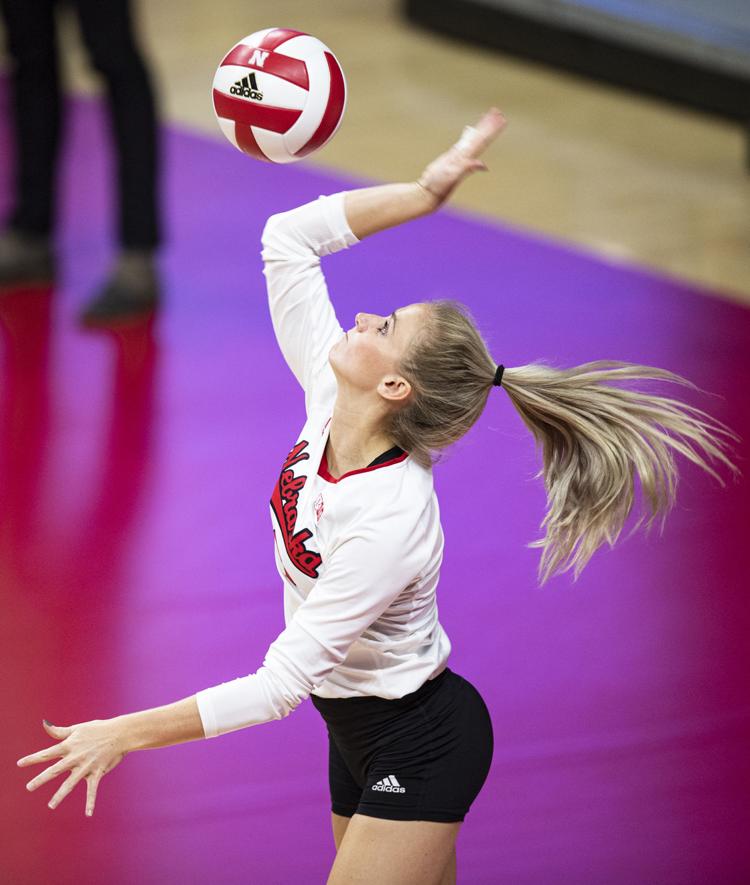 NU volleyball, 8.24