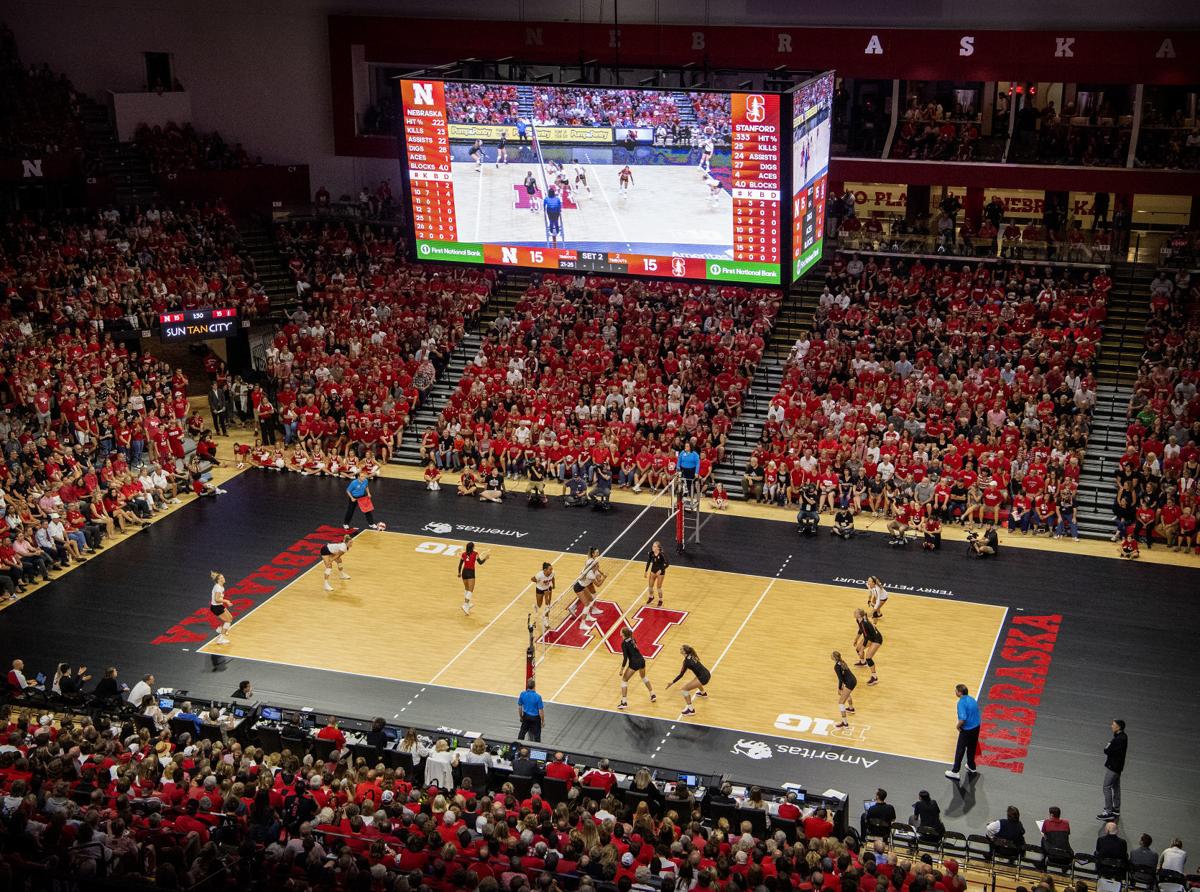 Nebraska is delaying volleyball season ticket renewals due to pandemic-related uncertainty, the school confirmed to the Journal Star on Wednesday. 
In short, it remains unclear how a home schedule will look this fall. 
NU sent a letter to season ticket holders this week, saying, "We miss our Husker family but are empowered by the combined strength that Husker Nation has shown during the coronavirus pandemic.
The players and coaches don't know when they'll be allowed back on campus, even just to use the weight room.
"We have delayed season-ticket renewals for the 2020 Nebraska volleyball season until further notice." 
The Journal Star reported earlier this month that John Cook's program delayed announcing the regular-season schedule, which usually comes out in late April or early May, and that there is already an expectation that some of the previously scheduled nonconference matches won't be played because Nebraska and other programs will try to save money by not taking expensive flights during the nonconference season.
NU senior associate athletic director Garrett Klassy, who oversees external operations including ticketing, says that plight is the reason the department decided to wait to send out renewals. 
"We need to know the number of home games and things like that when it comes to pricing," Klassy said, noting that was the primary reason rather than any uncertainty about when fans might be allowed back at sporting events.
He did also note, "We are going through the process of what it's going to look like when fans come back into our facilities." 
Nebraska volleyball, of course, is one of the toughest tickets in the state. The Huskers have sold out 270 straight matches dating back to 2001 and have led the nation in attendance in each of the seven seasons since they moved into the cavernous Devaney Sports Center. Last year, NU averaged 8,186 in 19 matches and set the school record for single-game attendance at 8,632 on Sept. 18 against Stanford, which, at the time, ranked No. 2 in the country behind only the Huskers.
"This is a very rabid, great fan base and they're looking for information and we just wanted to let them know that, 'Hey, we're here for you, but until we have further clarification of what our schedule's going to look like, we won't be sending out renewals,'" Klassy said. 
Unlike volleyball, season ticket renewal forms for football went out in March. Klassy didn't have the exact renewal figure immediately available but it's expected to be a typical, robust number well above 90%.
Be the first to know
Get local news delivered to your inbox!