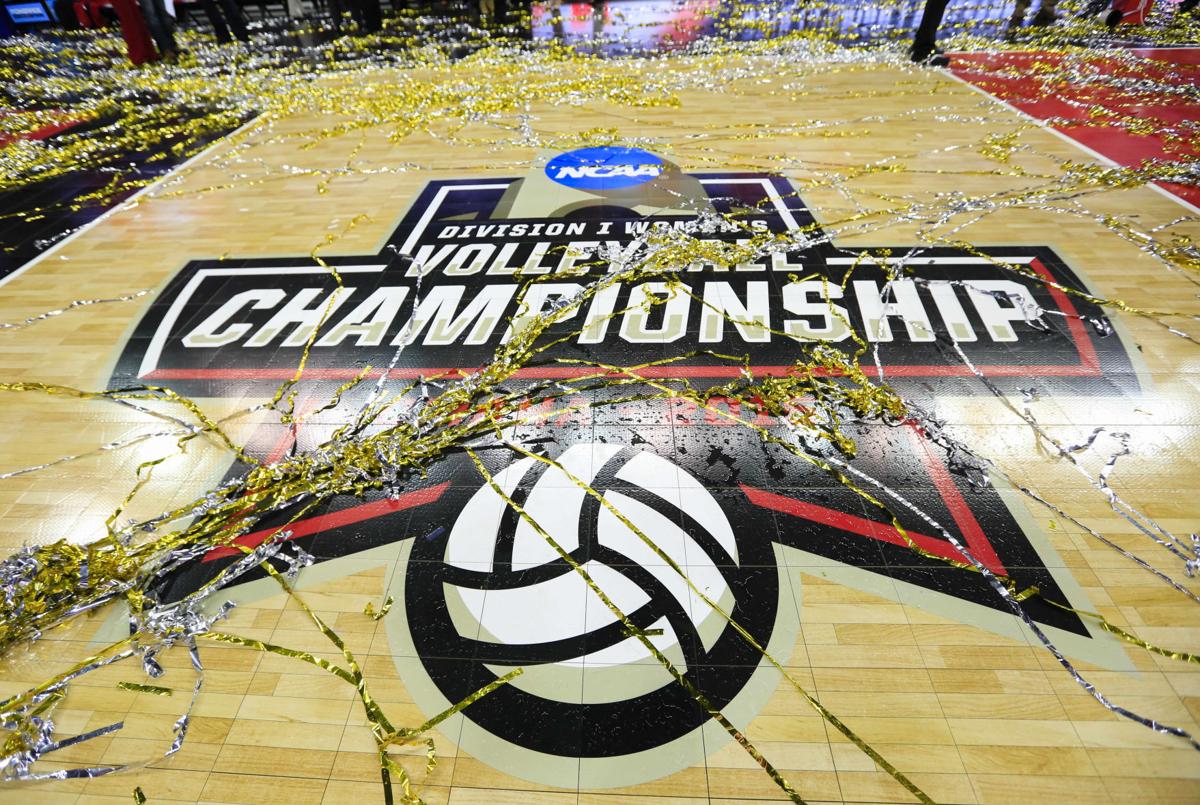 The NCAA received national backlash for its lack of accommodations for women's basketball players competing in postseason play, especially when compared to the men's tournament in Indianapolis.
The NCAA, and ESPN, now is hearing criticism — from coaches, former coaches, analysts and more — about the upcoming 48-team volleyball tournament.
It was revealed this week that first- and second-round games in Omaha would be picked up by ESPN's streaming service, but will not have commentators to call the action. Then coaches questioned the surface being used for the eight practice courts at the CHI Health Center Omaha convention center.
Coaches also pointed to lack of locker rooms for players to meet and change; however, the NCAA said in a statement released shortly after 8 p.m. Thursday that players will indeed have rooms to change.
Through it all, Thursday proved to be another tough day for the NCAA public relations department.
Here is reaction to some of the NCAA's protocols for the tournament, which will begin April 14:
The problem is this. When you don't receive input from people who care about a sport you can come up short. The NCAA's approach to the tournament in Omaha is like when you run out of treats at Halloween and start handing out carrots.

— Terry Pettit (@TerryPettit1) April 9, 2021
We've seen disparities in our championship before, but this is a low. @NCAAVolleyball is missing an opp. to help grow the game and give our athletes what they deserve after a challenging year. Decent facilities and media coverage seem like fair asks...still time for adjustments! https://t.co/z0Qycpi9kn

— Dani Busboom Kelly (@danib18) April 9, 2021
#Badgers Kelly Sheffield not afraid to speak mind. Notes early NCAA volleyball matches will be on ESPN3 (streaming) but with no announcers. Warns that could blow up like poor weight facilities at NCAA women's hoops. Calls it lazy.

— Jeff Potrykus (@jaypo1961) April 8, 2021
As of now, no play-by-play announcers will report the NCAA tournament action on ESPN3 next week. After cutting the field by 25%, women's volleyball is not worthy of announcers? This is BUSH LEAGUE. Plenty is capable commentators happy to do the work for free. Let's get organized.

— Dave Shondell (@DaveShondell) April 8, 2021
Per multiple @NCAAVolleyball coaches, the 8 practice courts in the convention center are sport court layered over cement flooring.
This is very high risk for injury and NOT suitable for players' safety -- especially any players jumping repeatedly.

— Emily Ehman (@emilyehman) April 8, 2021
Just got word that the first two rounds of the @NCAAVolleyball Tournament will NOT have broadcast crews/commentators.
This is absolutely unacceptable. Teams have been preparing for over a year and a half for this opportunity. We need to be better. @NCAA

— Emily Ehman (@emilyehman) April 8, 2021
I have ZERO experience in this field but I'd gladly do color commentary for free. Our FEMALE student-athletes deserve better. Seems to be a pattern here @NCAA 🧐 https://t.co/YZGGPGGMQv

— Kayla Banwarth (@KaylaBanwarth2) April 8, 2021
As a big brother to three little sisters who love volleyball how can I look at them and tell them their dedication and work is respected when one of the biggest stages of volleyball can't even provide locker rooms or broadcast crews for the first 2 rounds of a major tournament? https://t.co/YwmlFWKFJf

— Heinrich Haarberg (@HKHaarberg10) April 8, 2021
WKU Volleyball has already reached out and offered to provide a remote commentator for any matches we play and still haven't received an answer.

— Jessica Leifheit (@jess_leifheit) April 8, 2021
Every one-person shop SID office knows that you can do four simultaneous streams from one location.

Apparently, ESPN doesn't have an AD working there to tell them that they "don't know how, but just get it done." https://t.co/Dub2b7Ecpo

— CoSIDA Ham (@CoSIDAHam) April 9, 2021
@ESPN - next #30for30?

What if I told you more girls play volleyball than any other HS sport?

What if I told you the NCAA tourney was reduced by 25%?

And what if I told you there were no TV announcers for 1st & 2nd rounds?@NCAAVolleyball

— Mary Wise (@GatorMary) April 9, 2021
I can't wait until the day I open my social media feeds and read something inspiring. maybe that read will be how the @NCAAVolleyball National tournament IS HAVING commentators, locker rooms, and broadcasts for the 1st and 2nd rounds! We already missing 16 teams, come on!

— Michaela (@VBCoachFranklin) April 8, 2021