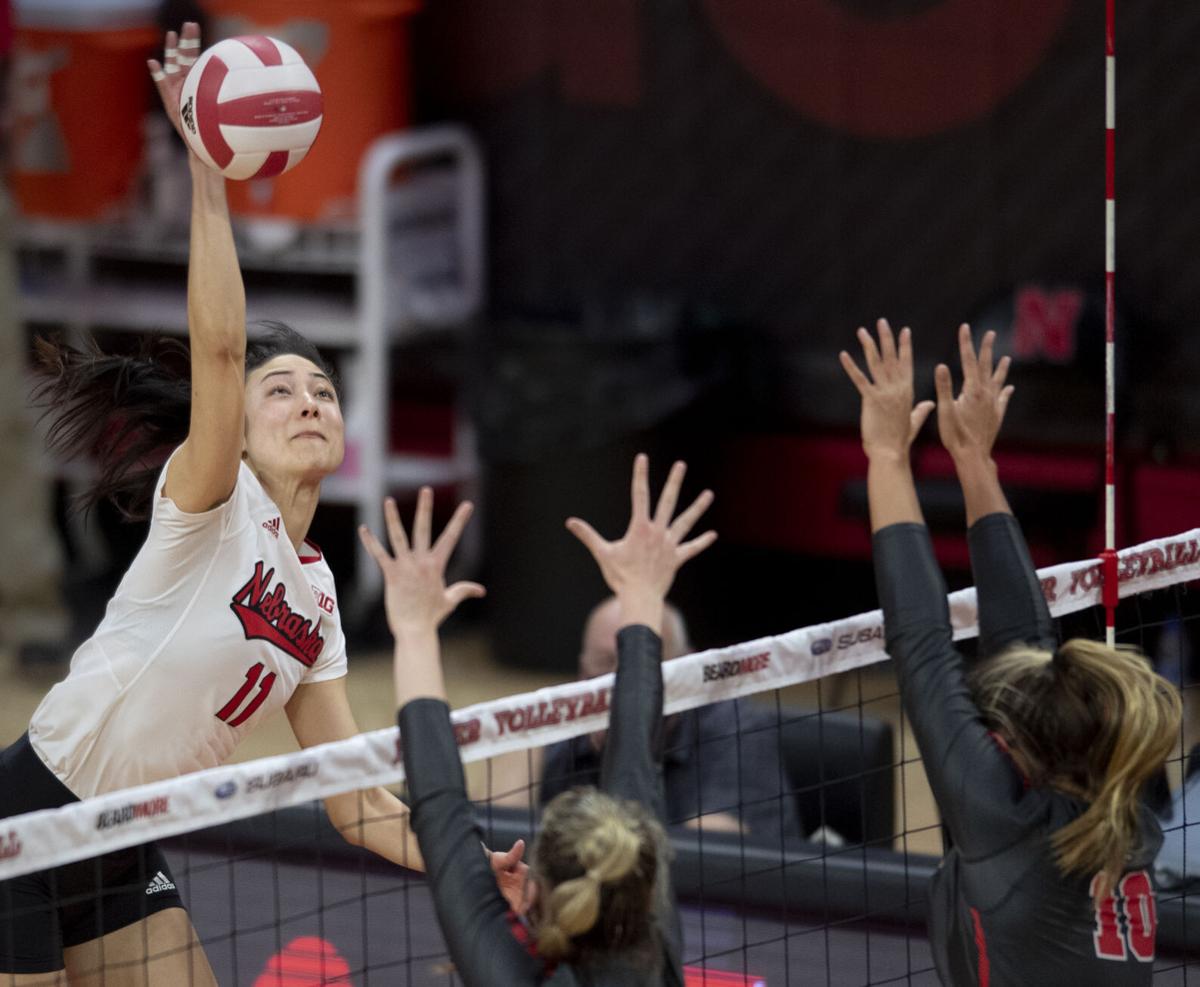 The Nebraska volleyball team has four contenders to be All-Americans this season.
Nebraska's Lauren Stivrins, Lexi Sun, Nicklin Hames and Madi Kubik each made the 14-player North region team, the American Volleyball Coaches Association announced Tuesday morning,
Now, a committee will consider those players for the All-America teams, announced next Wednesday.
Minnesota right-side hitter Stephanie Samedy is the North region player of the year. The North region consists of a combination of 34 teams from the Big Ten Conference, American Athletic Association, Horizon, Missouri Valley, Ohio Valley and Summit League.
Stivrins, Sun and Hames each made the all-Big Ten team last week, and this week Kubik joined them in earning postseason honors.
Kubik is a sophomore from West Des Moines, Iowa, who averages 2.7 kills and 2.5 digs per set. The six-rotation outside hitter had at least 10 kills in nine of Nebraska's 16 matches.
Creighton outside hitter Jaela Zimmerman is the player of the year for the East. The junior from Lincoln (Malcolm graduate) led Creighton with 3.43 kills per set and shared the team lead with 15 ace serves. Other Creighton players chosen were outside hitter Keeley Davis and middle blocker Naomi Hickman.
Omaha right-side hitter Sadie Limback from Waverly, Missouri, made the Midwest region team.
Nebraska and Creighton continue to produce a number of the best players in the nation. Since 2016, Kentucky leads the nation with 24 all-region picks, followed by Minnesota (23), Texas (23), Nebraska (21) and Stanford, Wisconsin and Creighton (18 apiece).
Craig Skinner (Kentucky) and Dani Busboom Kelly (Louisville) are coaches of the year for their respective regions. They are both former Nebraska assistant coaches under John Cook. Kentucky is the No. 2-overall seed for the NCAA Tournament, and Louisville the No. 11 seed.