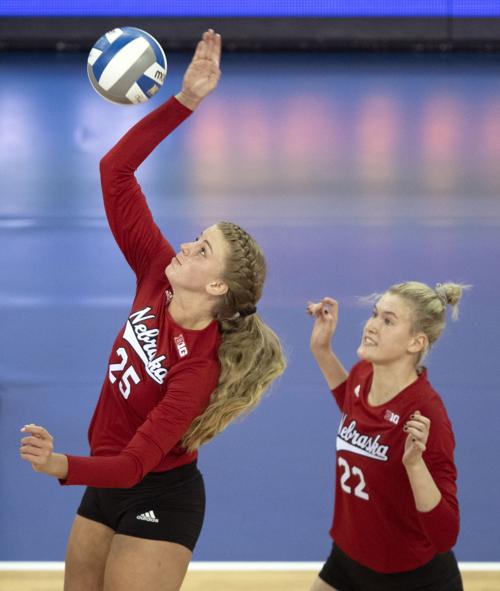 Former Nebraska volleyball player Callie Schwarzenbach will finish her college playing career at Long Beach State, she announced on social media Tuesday.
That news comes about two weeks after she entered her name in the NCAA transfer portal.
At Long Beach State, she'll play for Tyler Hildebrand, her position coach at Nebraska the past two seasons. Hildebrand took the head coach job at Long Beach State shortly after Nebraska's season ended last month.
Schwarzenbach played in 17 matches this season, and started before Lauren Stivrins returned from an injury.