Mikaela Foecke has had a month to remember, in more than one way.
In order, the two-time All-America volleyball player for Nebraska graduated from college, played for the first time with United States women's national team, got married, and is now back playing volleyball in Lincoln for Team USA. She's also lined up her first full-time job, as a pro volleyball player in Italy.
When she looks back on this stretch of her life, Foecke says she'll probably think she was crazy.
"But that's all right," she said.
On Tuesday, Foecke was playing at Pinnacle Bank Arena as the Americans began the only U.S. stop of the FIVB Volleyball Nations League, a six-week tournament with a $1 million prize for the winning team to share.
That's one of the unique things about being a volleyball player right now at Nebraska. It was at Pinnacle Bank Arena where Foecke attended her graduation ceremony on May 4, when she picked up her degree in animal sciences, and now she's back in that same arena, this time wearing a USA jersey.
Three days after graduating, Foecke was in California training with the national team. Then after about one week, she learned she was one of the 14 players chosen for the U.S roster for the first week of the tournament.
Foecke started on Tuesday in the Americans' match against Korea, and had eight kills. Jordan Larson also started, meaning both starting outside hitters were ex-Huskers.
The United States had a slow start, but defeated Korea 19-25, 25-15, 25-22, 25-18.
Some players spend years in the U.S. program before they make a roster with the top team. Foecke is a little surprised she's got the opportunities she has so quickly.
"I think you always hope that you do, but it's always very questionable," Foecke said. "So to have the opportunity to be here is so great, and I'm honestly so thankful."
You have free articles remaining.
Keep reading for FREE!
Enjoy more articles by signing up or logging in. No credit card required.
For the first week of the VNL, the Americans traveled to Bulgaria. Foecke played all three matches, against Belgium, Japan and Bulgaria, with the United States winning all three.
In a short time with Team USA, Foecke has had some memorable moments.
"The very first game, putting on that jersey and seeing all the other girls that had come before me and knowing that I have the opportunity to honor our country and compete with the flag," Foecke said. "Winning some games, obviously, especially for the team and playing Japan, who is a great team and being able to win that in four sets so we could get all of our points (in the VNL standings) was a big deal. And then just being back here in Lincoln and being able to play in front of all of the Nebraska fans."
Because of her wedding, Foecke was not on the roster for the second week of the tournament. But instead of flying straight from Bulgaria to Iowa, she had to fly back to California and train with other U.S. players for three days. Then, due to travel delays, she didn't get back to her home in West Point, Iowa, until two days before the wedding.
Her wedding to Isaac Richter from Kearney was on Saturday and was attended by several of her Nebraska teammates and coaches. The day after her wedding, she left Iowa at 11 a.m., and got to Lincoln just in time for a 6 p.m. practice.
Foecke was tired on Sunday but feeling better on Monday. And when your national team asks you to play, you do.
Foecke has also finalized plans for her professional career, and will play in the fall for Bisonte in Florence, Italy.
"I really wanted to go somewhere in Europe," said Foecke of her pro career. "They had a good offer, and obviously Florence is a great place to be and someplace hard to pass up, so Isaac and I made the choice to go there. We're really excited about that."
U.S coach Karch Kiraly thinks Foecke has the potential to be a strong contributor over the course of her USA career.
"She's a real good player who had a phenomenal college career and was one of the best players in college," Kiraly said. "And she's a rare exception, which is not usual for the Huskers in the mold of (Kelsey Robinson and Larson), which is an outside hitter with all of the tools, and an outside hitter who has a real impact as a leader and a bringer of calm and poise in big moments, which was why (Foecke) was able to help lead the Huskers to four straight national semifinals, and two national championships."
U.S. vs. Korea volleyball, 6.4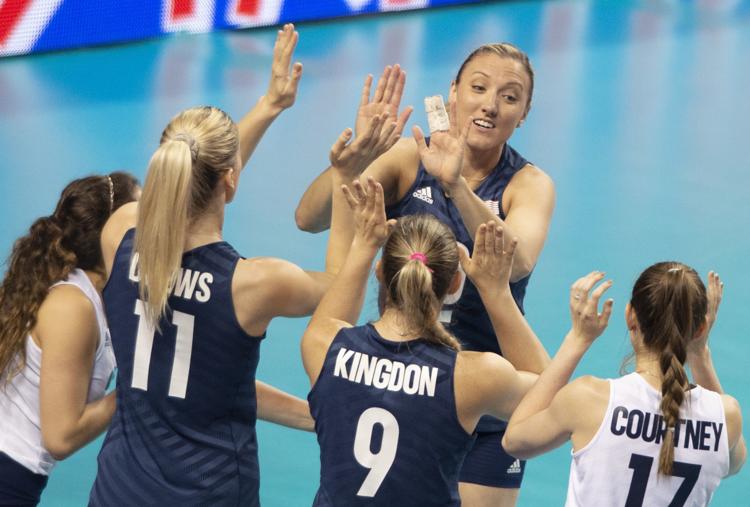 U.S. vs. Korea volleyball, 6.4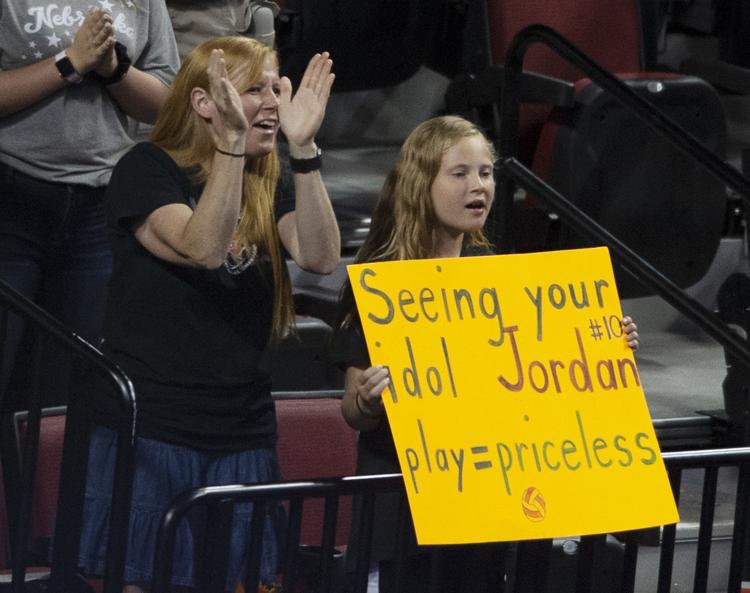 U.S. vs. Korea volleyball, 6.4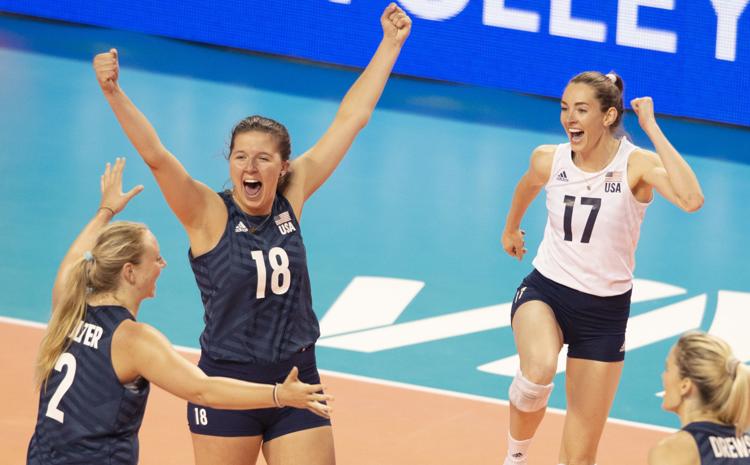 U.S. vs. Korea volleyball, 6.4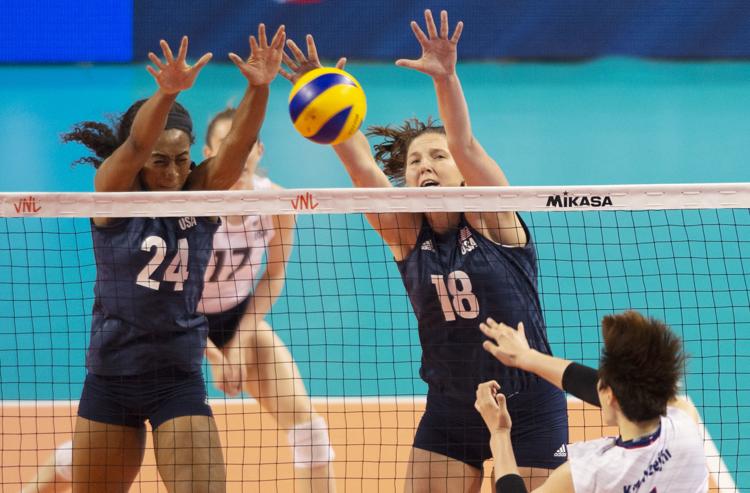 U.S. vs. Korea volleyball, 6.4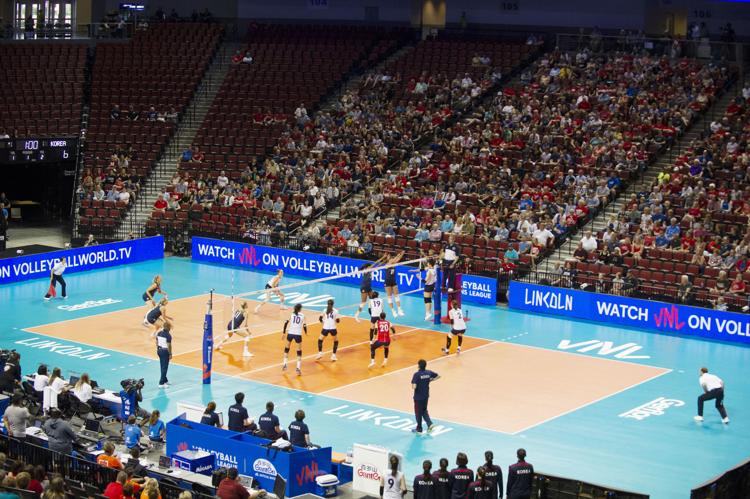 U.S. vs. Korea volleyball, 6.4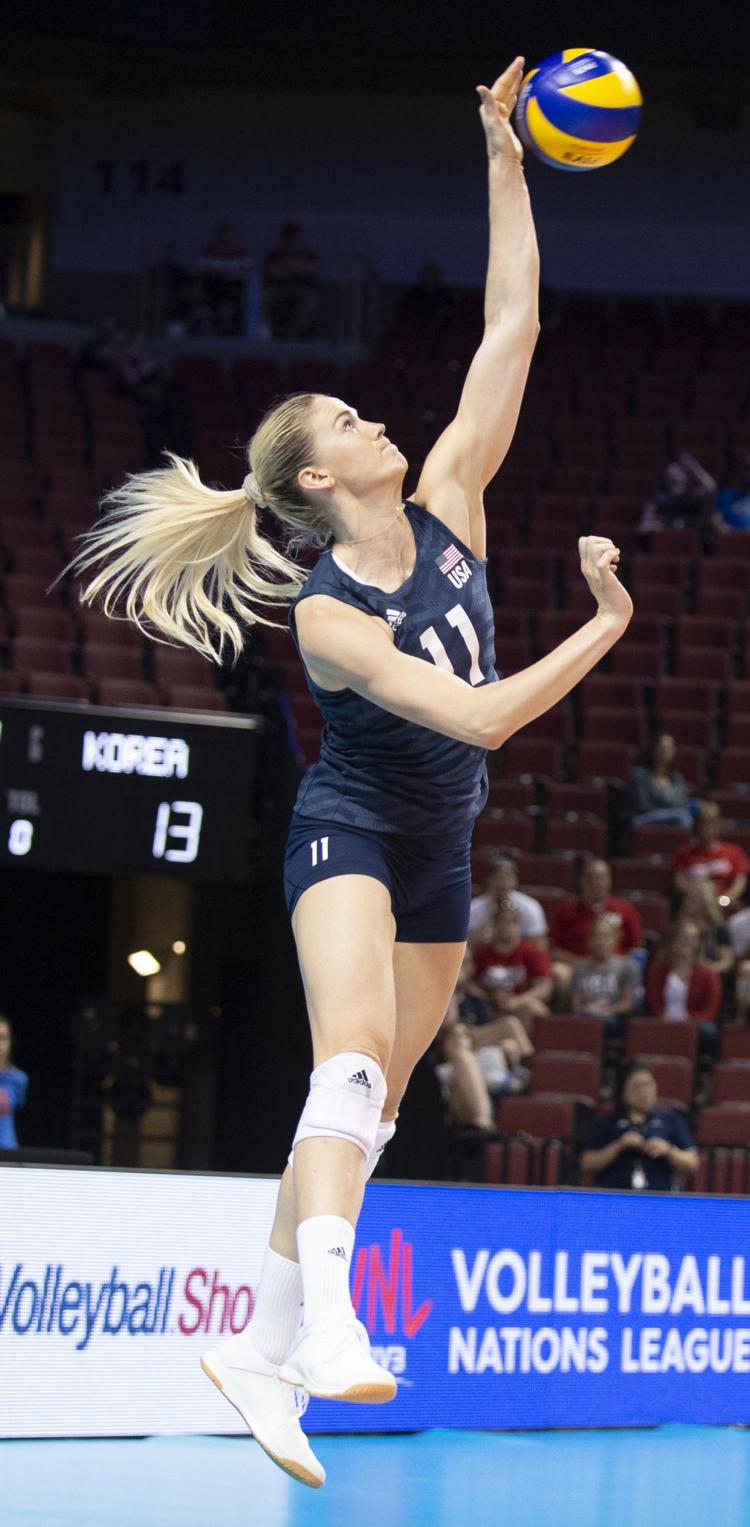 U.S. vs. Korea volleyball, 6.4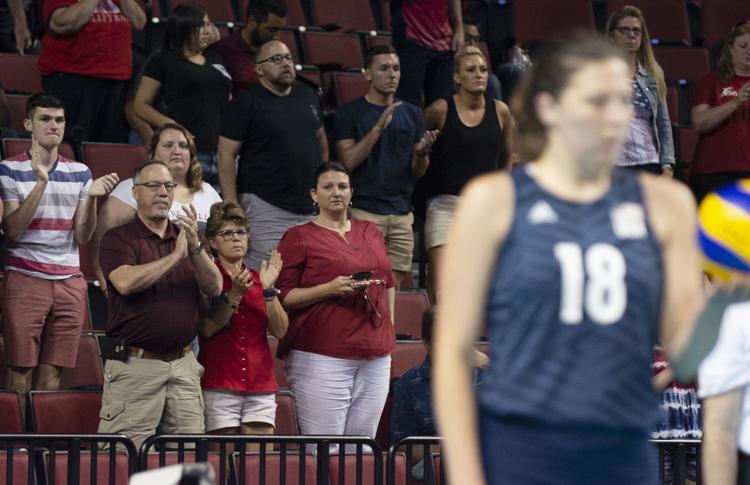 U.S. vs. Korea volleyball, 6.4
U.S. vs. Korea volleyball, 6.4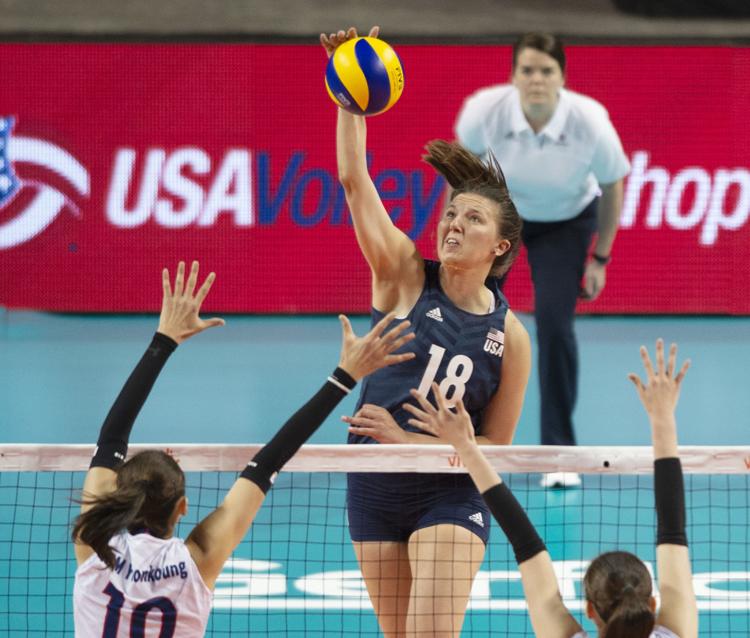 U.S. vs. Korea volleyball, 6.4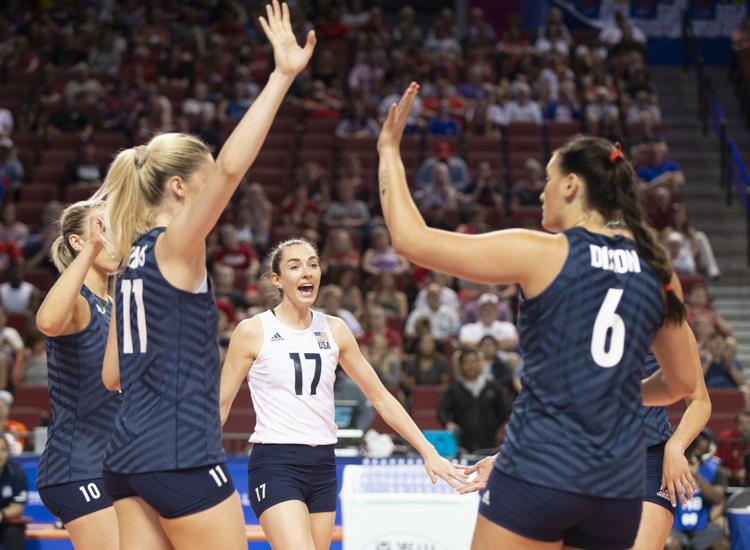 U.S. vs. Korea volleyball, 6.4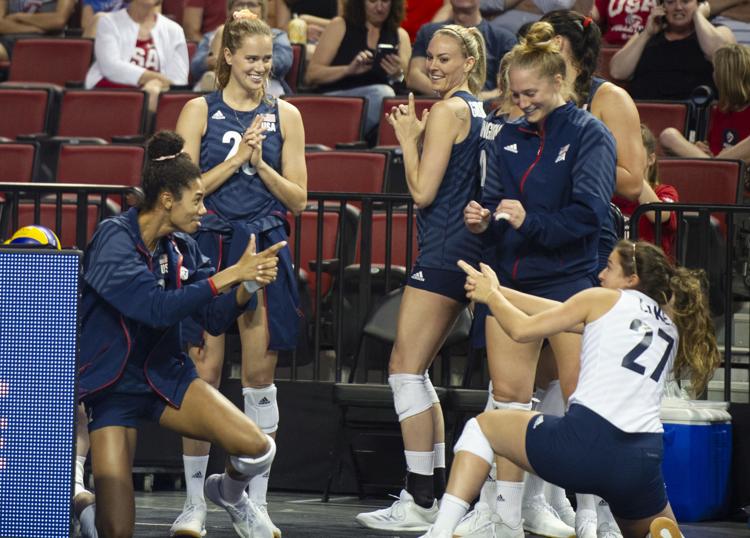 U.S. vs. Korea volleyball, 6.4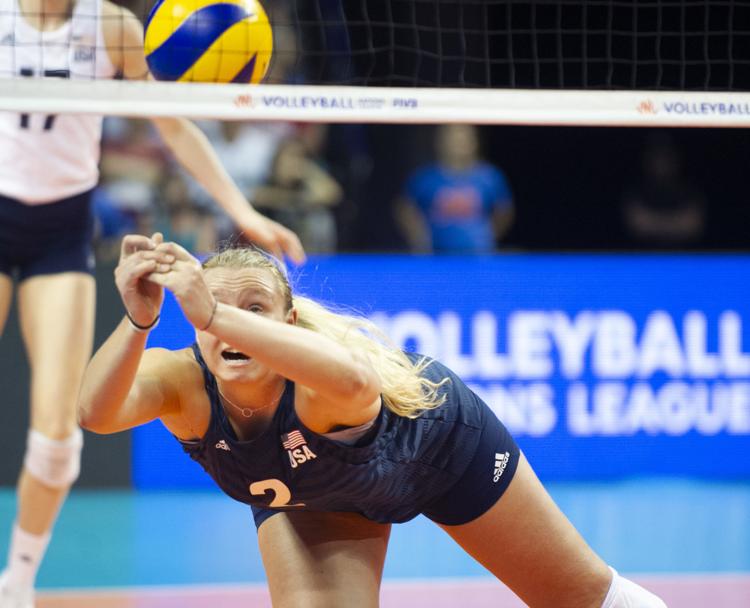 U.S. vs. Korea volleyball, 6.4
U.S. vs. Korea volleyball, 6.4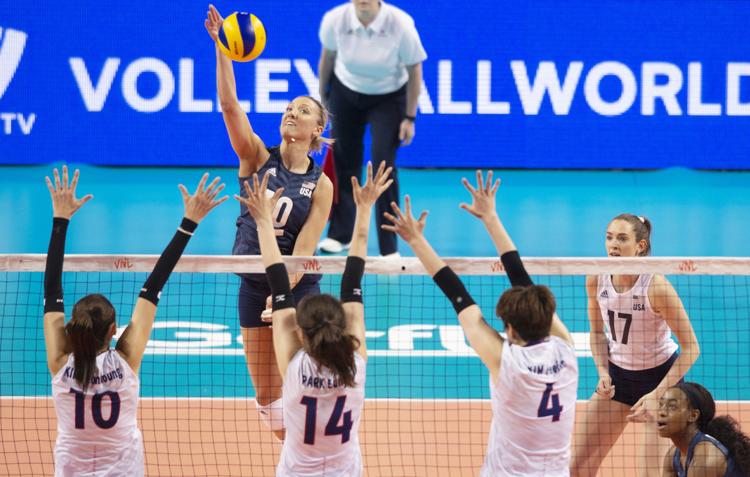 U.S. vs. Korea volleyball, 6.4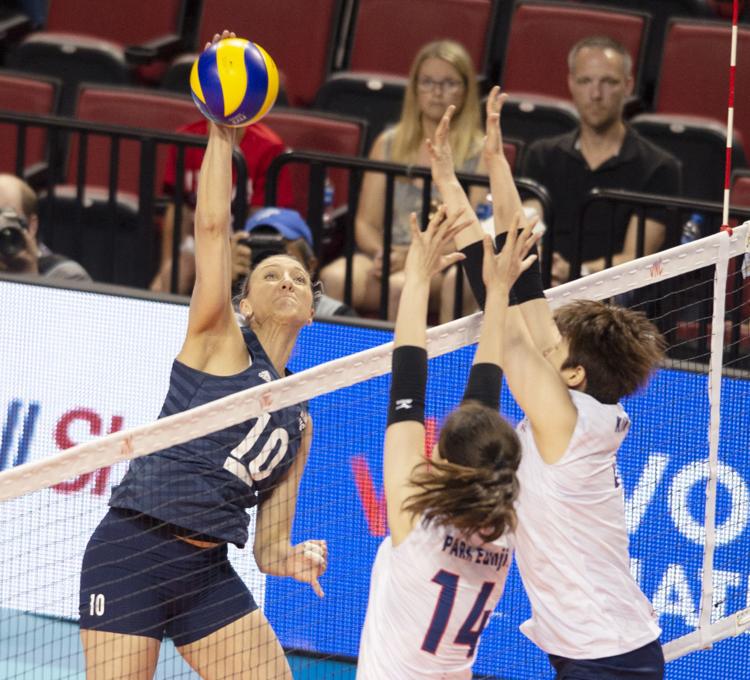 U.S. vs. Korea volleyball, 6.4