OMAHA — Mikaela Foecke has never lost a volleyball match against Creighton, and Nebraska has never lost a match against Creighton — but only just barely — and Foecke is one of the biggest reasons why the Huskers can still say that.
Seventh-ranked Nebraska never could feel safe until the very last point of a 2-hour, 34-minute match — that's when Kenzie Maloney served an ace on match point — but showed they have a little magic by rallying to win the final three sets to defeat No. 14 Creighton 22-25, 19-25, 25-18, 25-22, 15-10 on Thursday evening at the CHI Health Center Omaha. The largest crowd for a regular season match in NCAA history — 14,022 — was there to see it.
Foecke had an All-American type match. She had a career-high 25 kills, with 17 coming in the final three sets. She also had five blocks and four ace serves.
In the deciding fifth set, Foecke was blasting away again, with two quick kills for a 3-1 lead. When Creighton tried to get the win one final time by cutting the deficit to 10-9, Foecke slammed that door, scoring three consecutive points with a kill and two ace serves. The Huskers won the fifth set 15-10.
Maloney also had a career match with 25 digs and two aces. She and Foecke are the leaders of this team, and they're still feeling out how to best do that. Playing great is one pretty good way to lead, Nebraska coach John Cook said, and that's what they did.
Foecke had two serving errors in the first set, and then served two aces in the biggest moment of the match.
"That's the kind of player she is," Cook said. "That's why she's got two national championships."
Through two sets Creighton was in position to get its first win in 18 attempts against Nebraska. They'd only won a few sets in all of those matches. And Creighton outside hitter Taryn Kloth was having a career-defining match. Nebraska couldn't stop her. She finished with a career-high 26 kills on .400 hitting.
To say Nebraska turned the match around over the final three sets wouldn't be fair, but the Huskers started playing better and slowing down the Bluejays' big hitters just enough. Cook praised assistant coaches Jaylen Reyes and Kayla Banwarth for making defensive adjustments.
You have free articles remaining.
"We started taking away their best stuff," Cook said.
Cook will also remember what Foecke and Maloney did for the team.
"They got this team playing, relaxed, whatever it was, I don't know," Cook said. "That's the magic that comes from being a leader."
Nebraska didn't have any choice but to regroup after the first two sets, Foecke said.
"We talked a lot about the little things that we can control, like communication, eye contact, effort and energy," Foecke said. "Those were some things that were lacking in the first two sets. We tried to pick those up, and as we picked those up our game improved as well."
NU freshman outside hitter Capri Davis had a season's worth of highlights and lowlights in one match, but helped out with two of her 18 kills in the final set.
Was Cook ever thinking about benching Davis for Sami Slaughter? He joked that all the players are always close to getting benched.
"What I have told Capri and Sami is as long as you're aggressive, you're going to stay in," Cook said. "Capri made a couple of mistakes tonight, but she was still aggressive and getting after it. When they get the look that they're afraid, that's when they come out. She had the look and was staying after it, and she was rewarded and helped her team."
NU Volleyball vs. Creighton, 9/6/18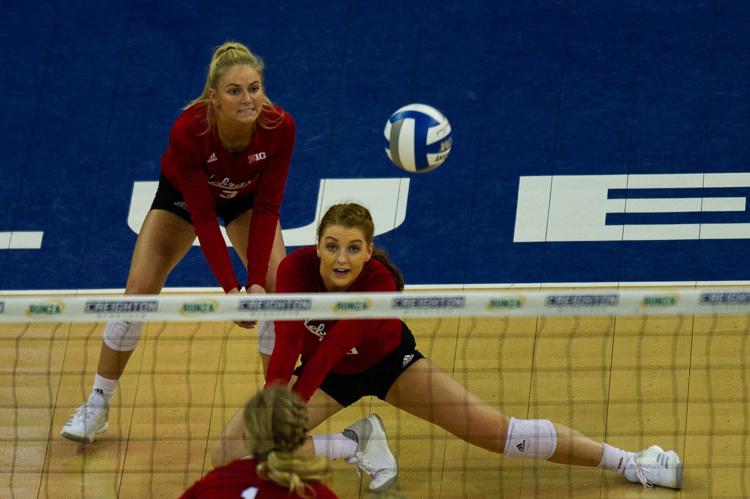 NU Volleyball vs. Creighton, 9/6/18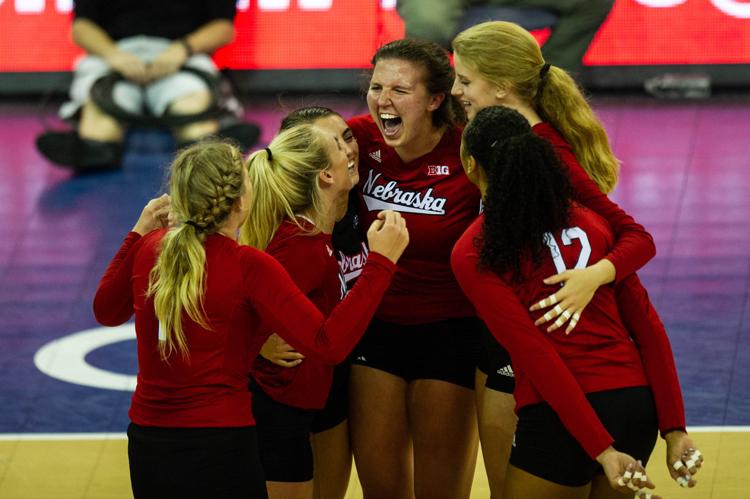 NU Volleyball vs. Creighton, 9/6/18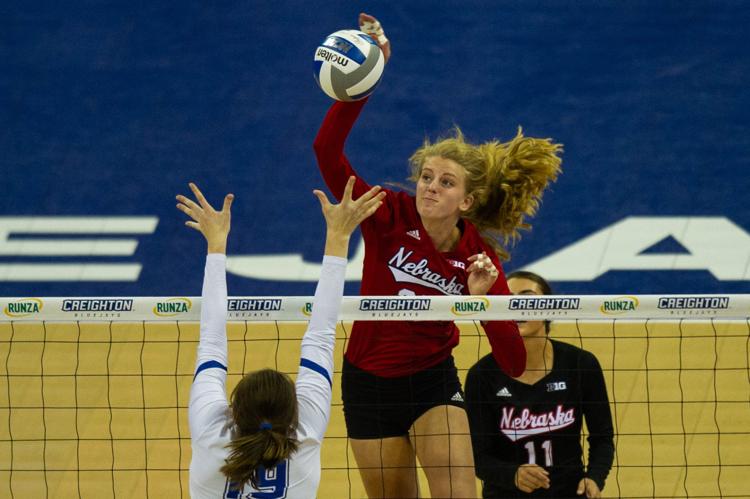 NU Volleyball vs. Creighton, 9/6/18
NU Volleyball vs. Creighton, 9/6/18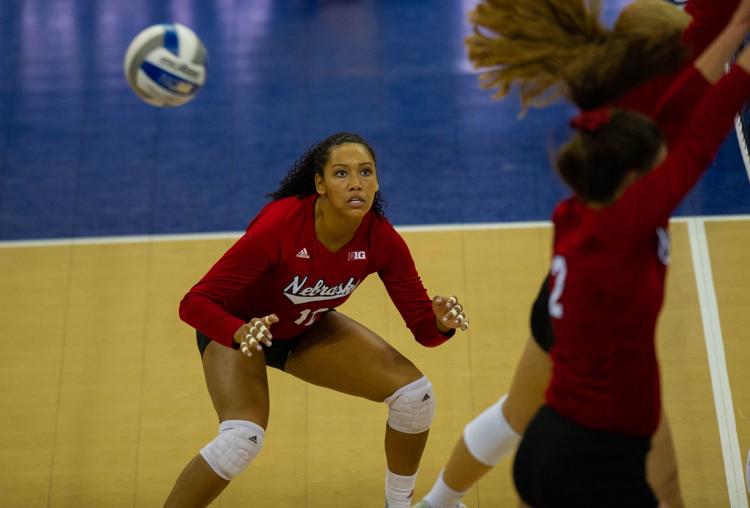 NU Volleyball vs. Creighton, 9/6/18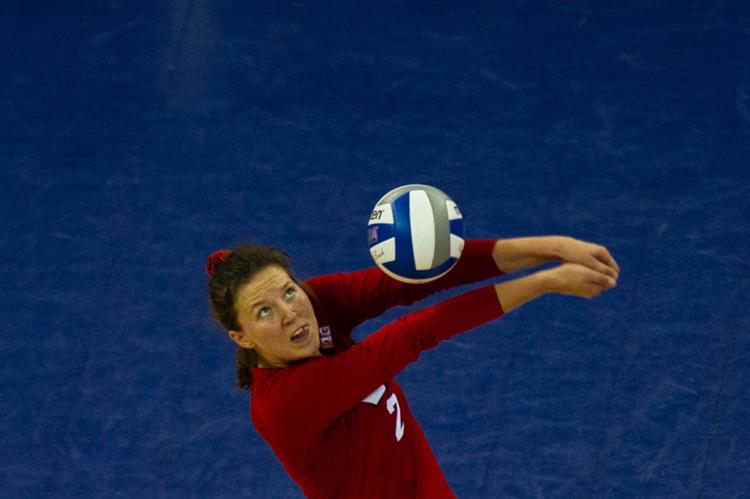 NU Volleyball vs. Creighton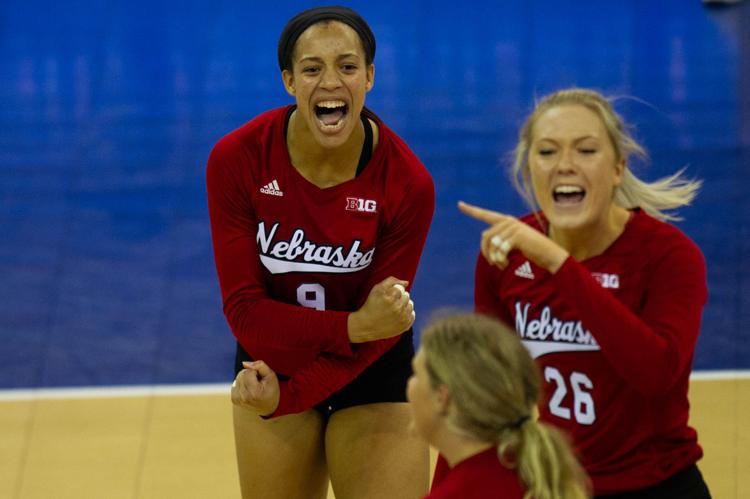 NU Volleyball vs. Creighton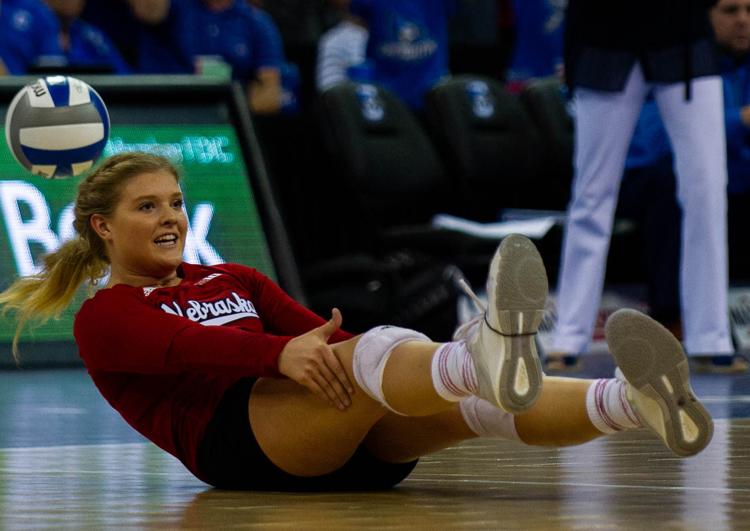 NU Volleyball vs. Creighton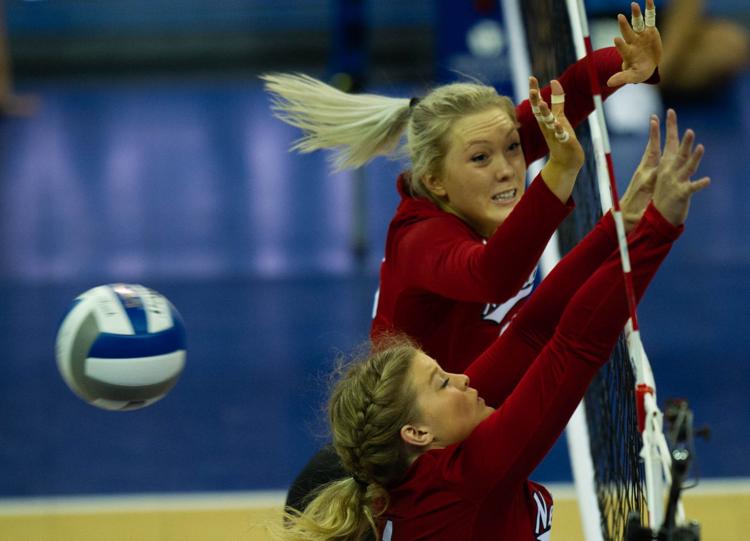 NU Volleyball vs. Creighton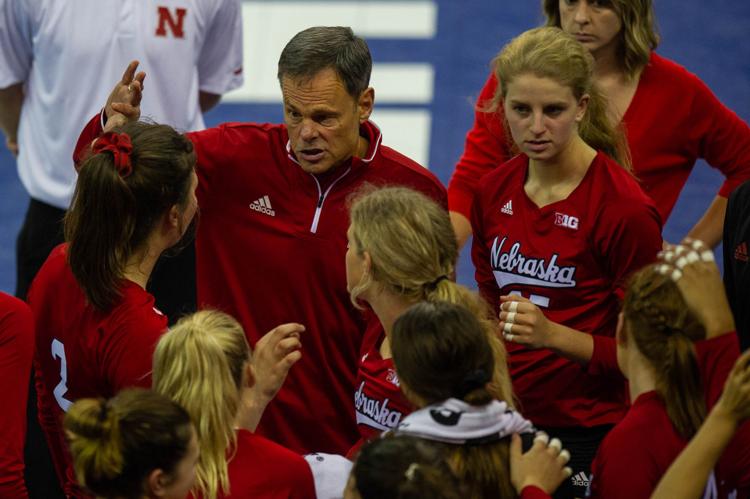 NU Volleyball vs. Creighton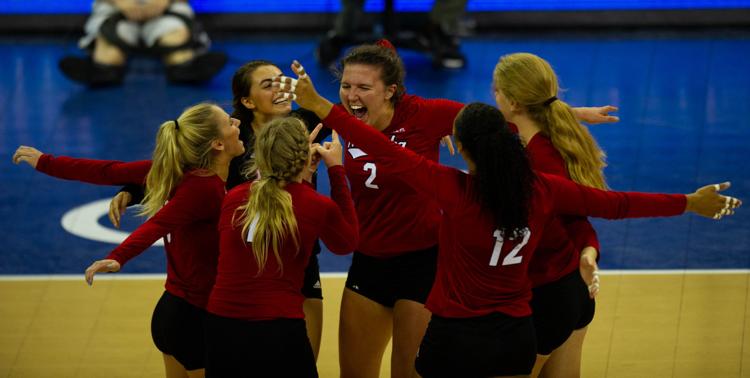 NU Volleyball vs. Creighton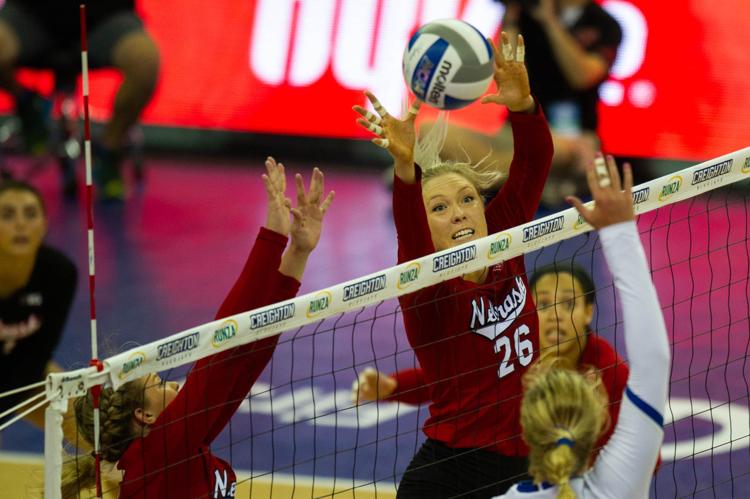 NU Volleyball vs. Creighton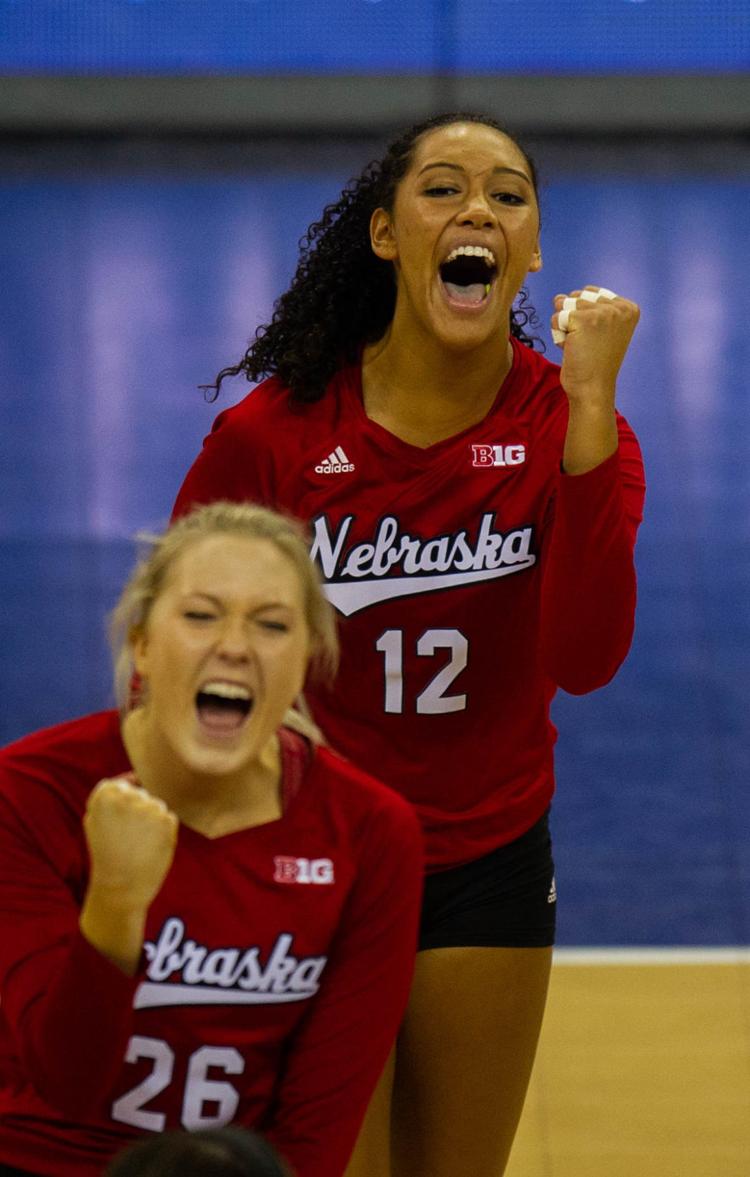 NU Volleyball vs. Creighton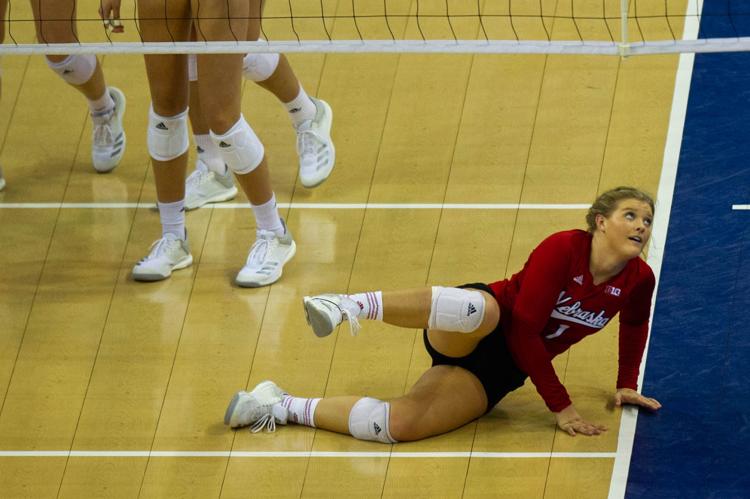 NU Volleyball vs. Creighton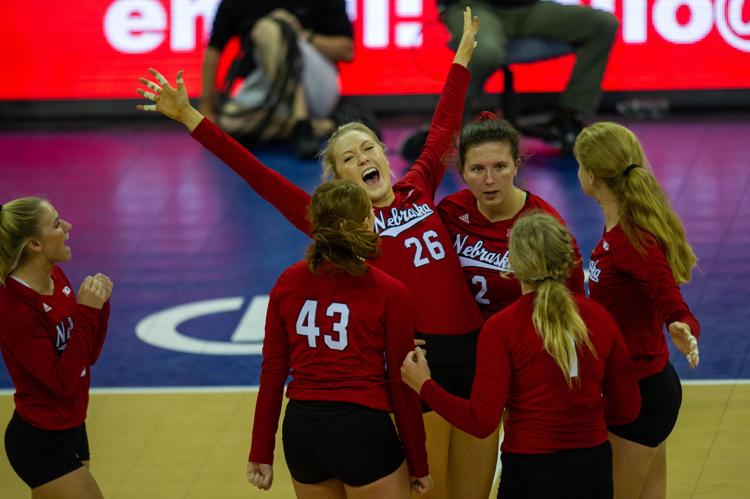 NU Volleyball vs. Creighton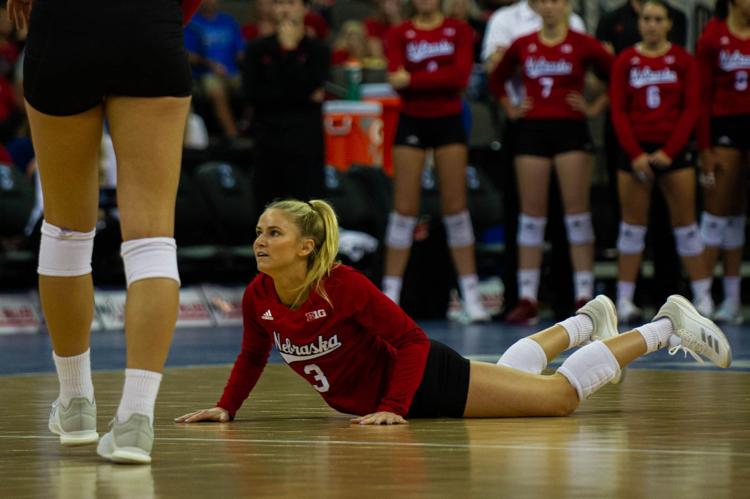 NU Volleyball vs. Creighton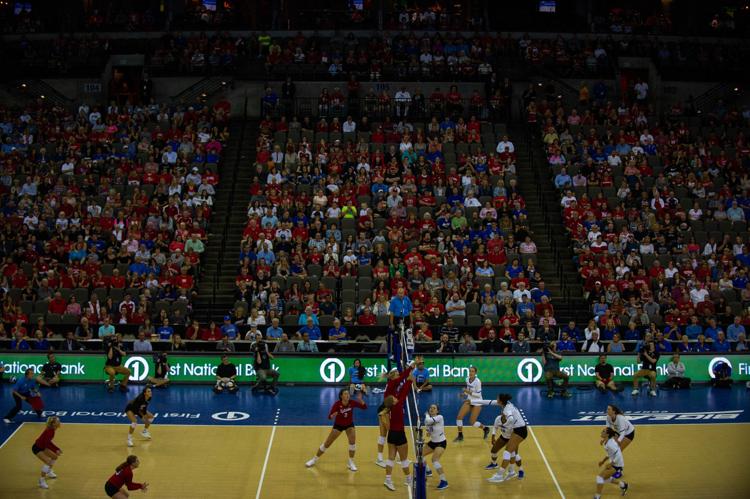 NU Volleyball vs. Creighton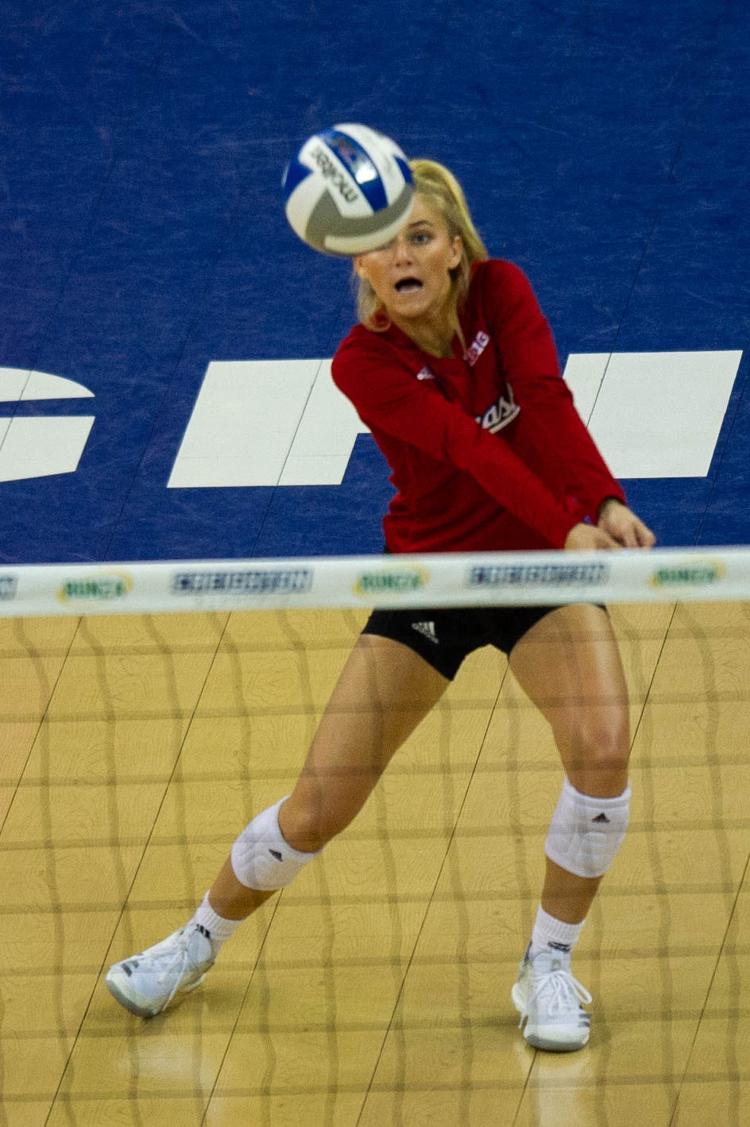 NU Volleyball vs. Creighton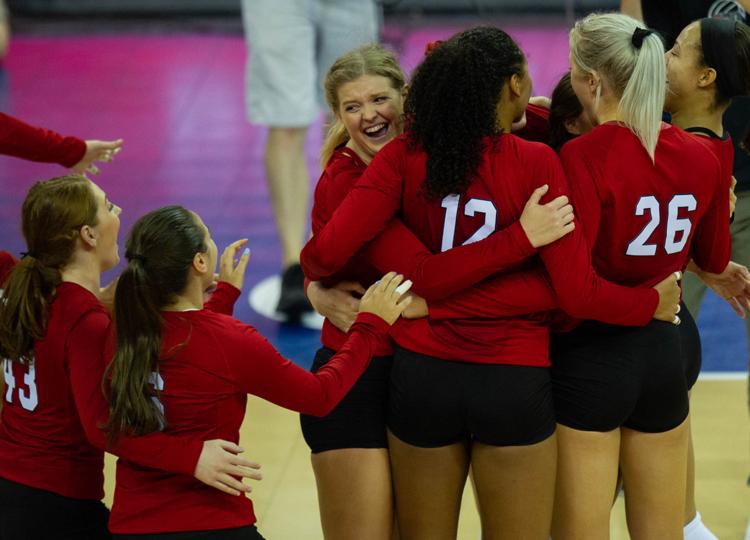 NU Volleyball vs. Creighton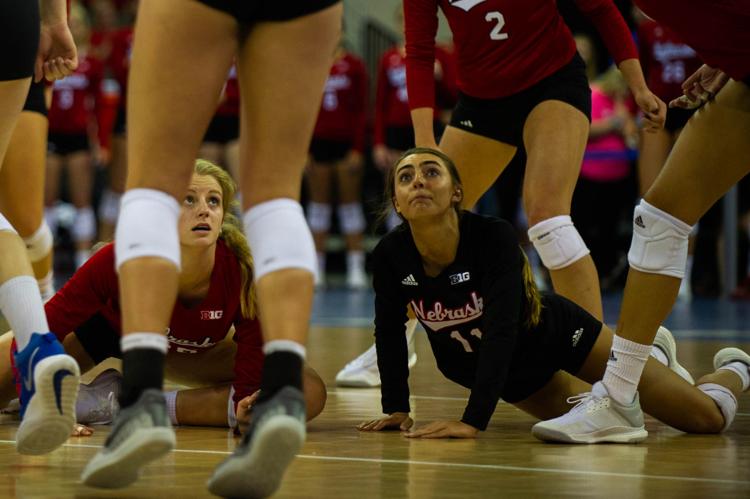 NU Volleyball vs. Creighton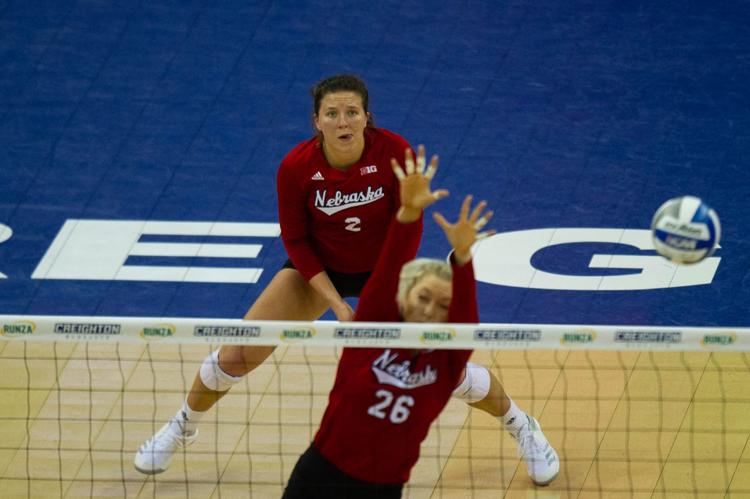 NU Volleyball vs. Creighton