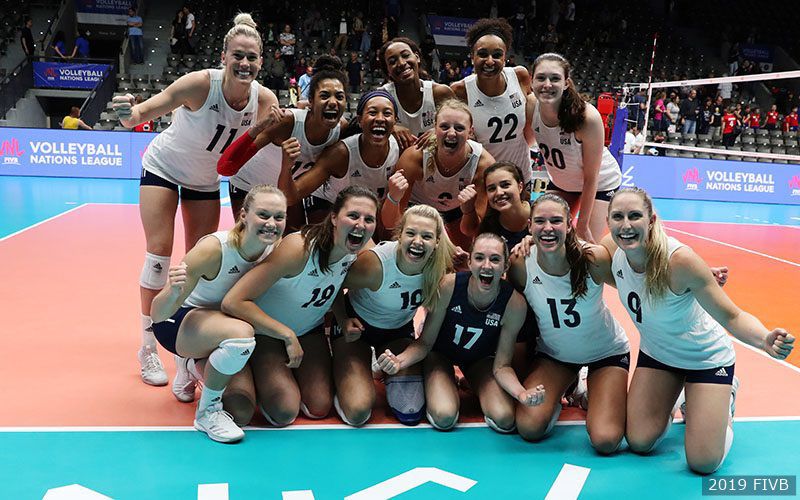 Former Nebraska volleyball player Mikaela Foecke on Wednesday started a match for the first time as a member of the United States women's national volleyball team, and helped Team USA defeat Japan 25-21, 24-26, 25-21, 25-20 in the FIVB Volleyball Nations League in Ruse, Bulgaria.
The West Point, Iowa, native had 10 kills on 26 attempts. Foecke also had one block for 11 points, and was one of six Americans to reach double-figure points. Foecke also handled 58 of the team's 85 receptions, with a 52 positive percent.
The United States women's national team beat Japan 3-1 today in Volleyball Nations League. Mikaela Foecke started and made this highlight video with a dig ("a terrific reflex") and a kill: https://t.co/fYCfGgZqsg

— Brent Wagner (@LJSSportsWagner) May 22, 2019
You have free articles remaining.
It was Foecke's second match with the national team. She was a serving substitute in her first match, Tuesday against Belgium.
Former Penn State middle blocker Haleigh Washington had a team-leading 20 points Wednesday.
The U.S. now is 2-0 to start the six-week tournament, and concludes its opening-week round-robin Thursday with a match against Bulgaria.