For many fans in the standing-room only crowd of 8,382 on Saturday at the Devaney Sports Center, it was the final time they'll watch Mikaela Foecke play a volleyball match in person.
The outside hitter has provided so many memories in four years, and often done so with a smile and by pointing her finger at the teammate who set her the ball, and she provided one more memory in her final college match played here.
Foecke led the sixth-ranked Huskers in a 25-14, 25-22, 25-18 win against No. 24 against Missouri in the second round of the NCAA Tournament.
Now Nebraska will take a 10-match winning streak into its Sweet 16 match against Kentucky on Friday in Minneapolis. The match time will be announced Sunday.
Nebraska played a lot of teams that weren't as good as Missouri this year, but Foecke still found a way to have her best hitting match of the season, percentagewise. She had a match-high 16 kills on a season-best .667 hitting clip.
Foecke reached her total on 24 error-free attempts. And in two weekend matches, and over 46 attempts, she did not have a hitting error. She also had four blocks and two ace serves Saturday.
"Just to play at that level, no errors, two matches in a row is …  tell me the last player that did that," Nebraska coach John Cook said.
Foecke was at her finest while helping Nebraska finish off the Tigers in the third set, when she had five kills on seven attempts, including back-to-back kills on attacks from the back row.
After the match, Foecke joined the rest of the team in taking a victory lap around the edge of the court.
"The fans here are amazing, and we're so lucky to have them," said Foecke, who was on teams that clinched two Big Ten titles and a Final Four berth in matches played here.
"So to do a victory lap is kind of just like thanking them for everything they've done for us all season long, and for me the last four years."
Foecke moved from sixth to fourth on Nebraska's all-time kills list in the match, passing Jordan Larson and Nancy Metcalf.
Nebraska played a ranked team in the second round for just the fourth time in 10 years. To the surprise of no one, Foecke -- the Final Four MVP on two national championship teams -- was energized by playing a good team.
"I was telling the girls in the locker room that playing a team like Missouri that's really spunky, and has a lot going for them, it's fun," Foecke said.
Nebraska had a .384 hitting percentage, and held Missouri to .216 hitting.
Lexi Sun added 11 kills for the Huskers, and Lauren Stivrins had another great match with eight kills and six blocks. Kenzie Maloney had 12 digs.
To start the first set, Missouri led 3-0. But before any concern could set in, Nebraska went on a 4-0 run to take a lead. It was the first of three 4-0 runs in the set.
And Nebraska was making plays it could build momentum with, while lessening the hopes for the Tigers. Foecke and Stivrins combined to get a block on the Tigers' middle blocker slide attack, which had been a strength.
Later, the Huskers got back-to-back blocks, including a solo one by Nicklin Hames, the Huskers' 5-foot-10 freshman setter, and that put a charge into Hames, and the crowd.
Nebraska put on a clinic in the first set, hitting .333 and holding Missouri to .061. The Huskers had three ace serves, four blocks and won 25 of the last 36 rallies of the set.
"We were just having fun," said Hames of the first set. "I didn't even realize the score. I don't think anyone did. We were kind of just in that flow state, so it was really good."
Photos: The Huskers sweep the Tigers to advance to the NCAA Sweet 16
Missouri vs. Nebraska, 12/1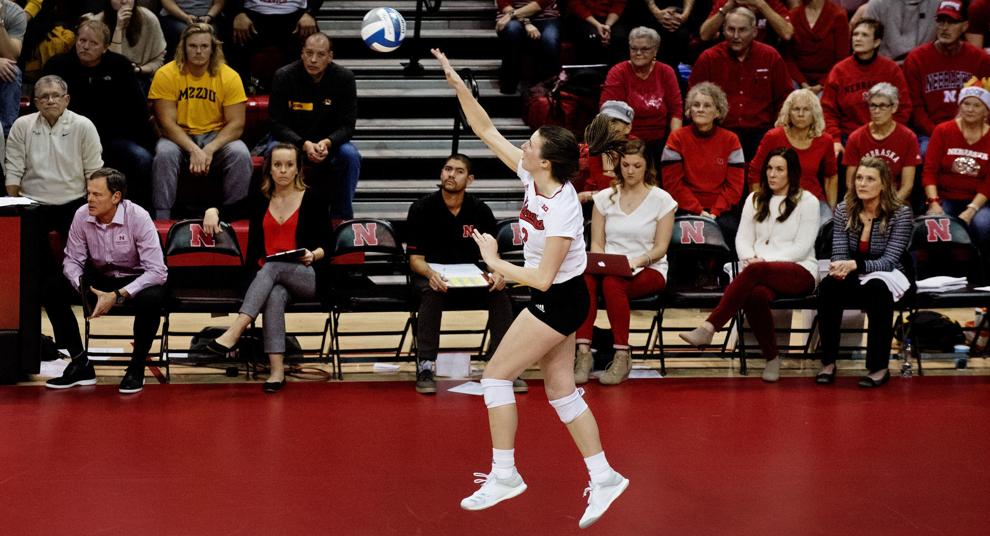 Missouri vs. Nebraska, 12/1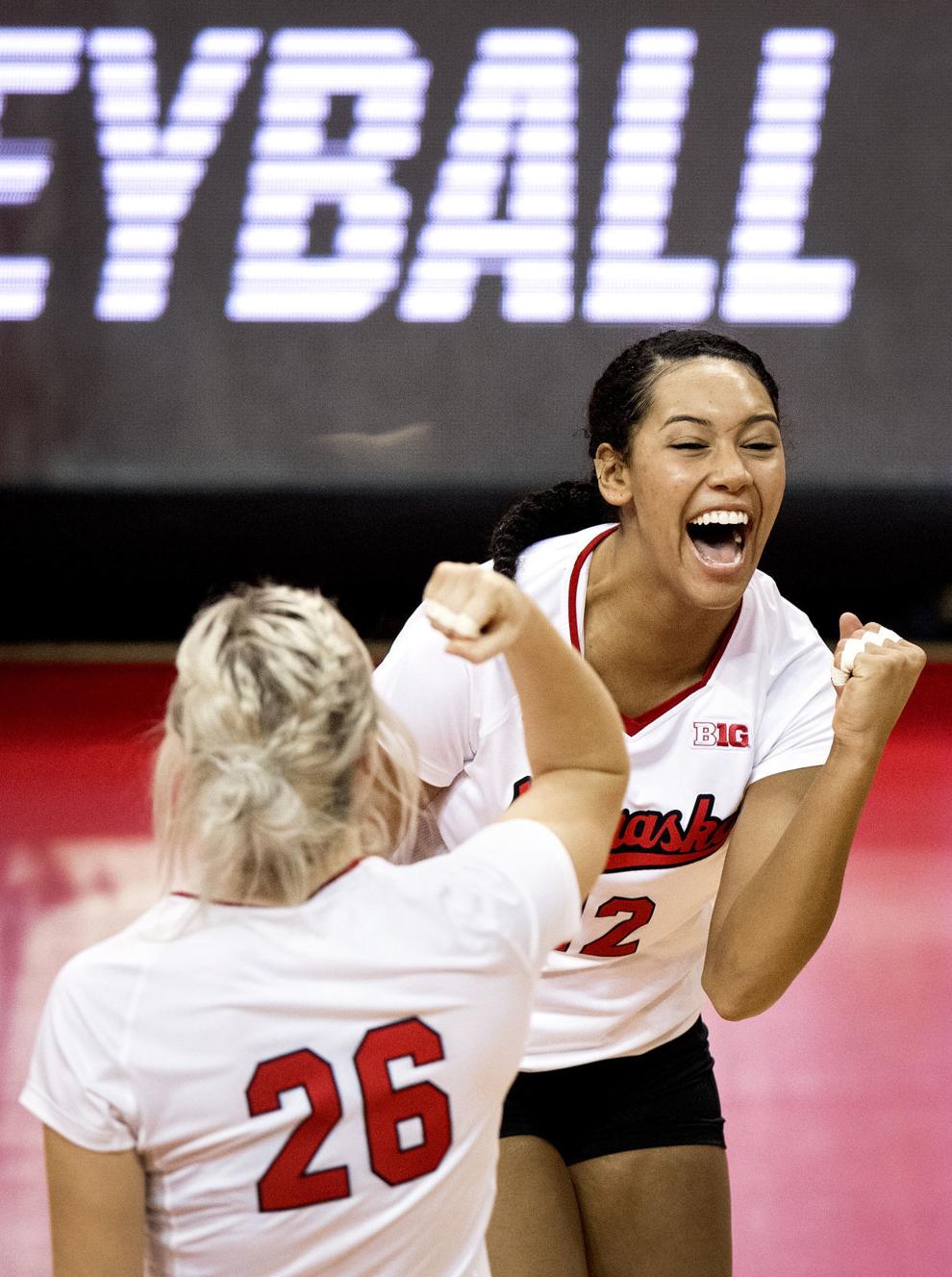 Missouri vs. Nebraska, 12/1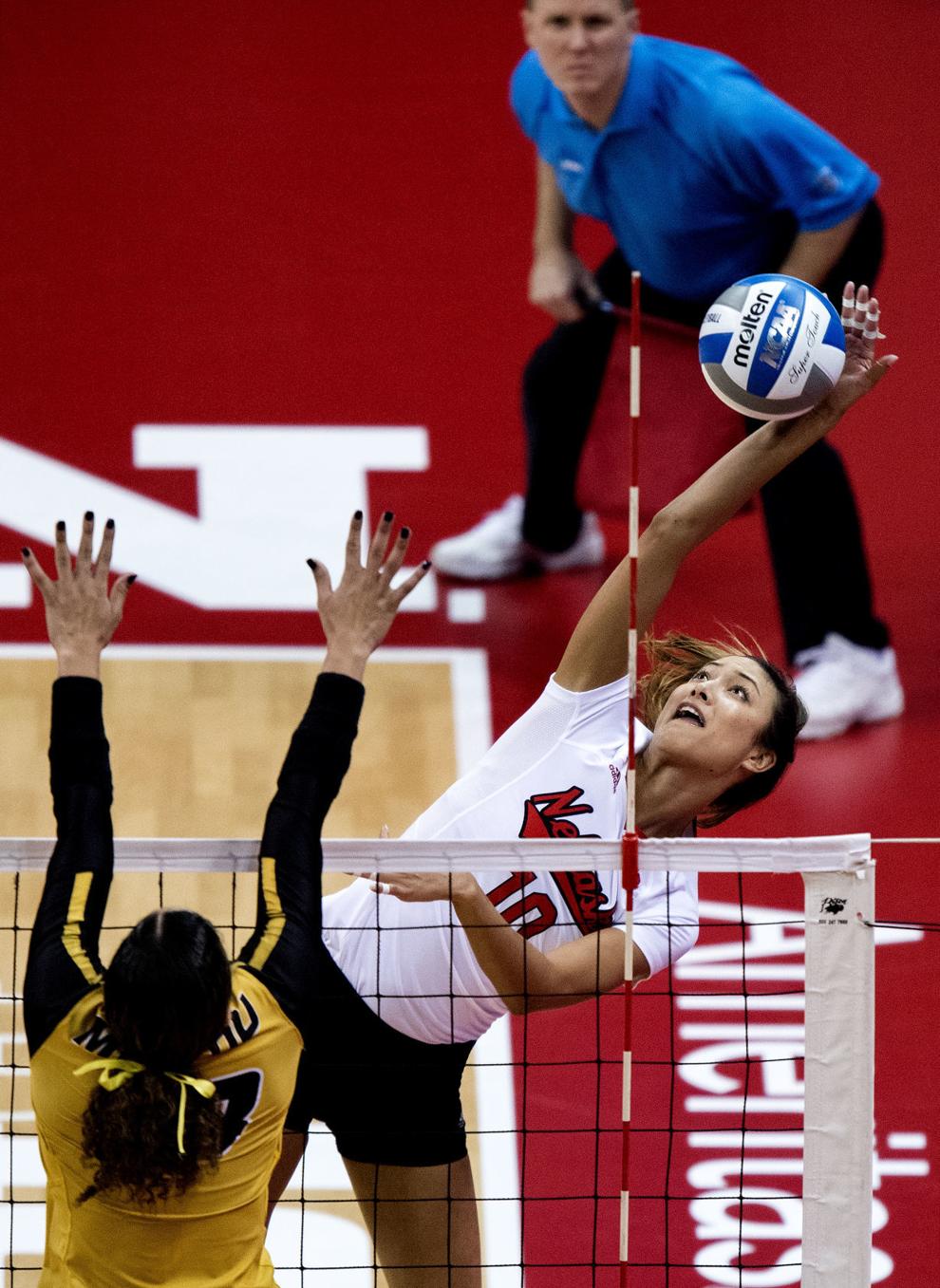 Missouri vs. Nebraska, 12/1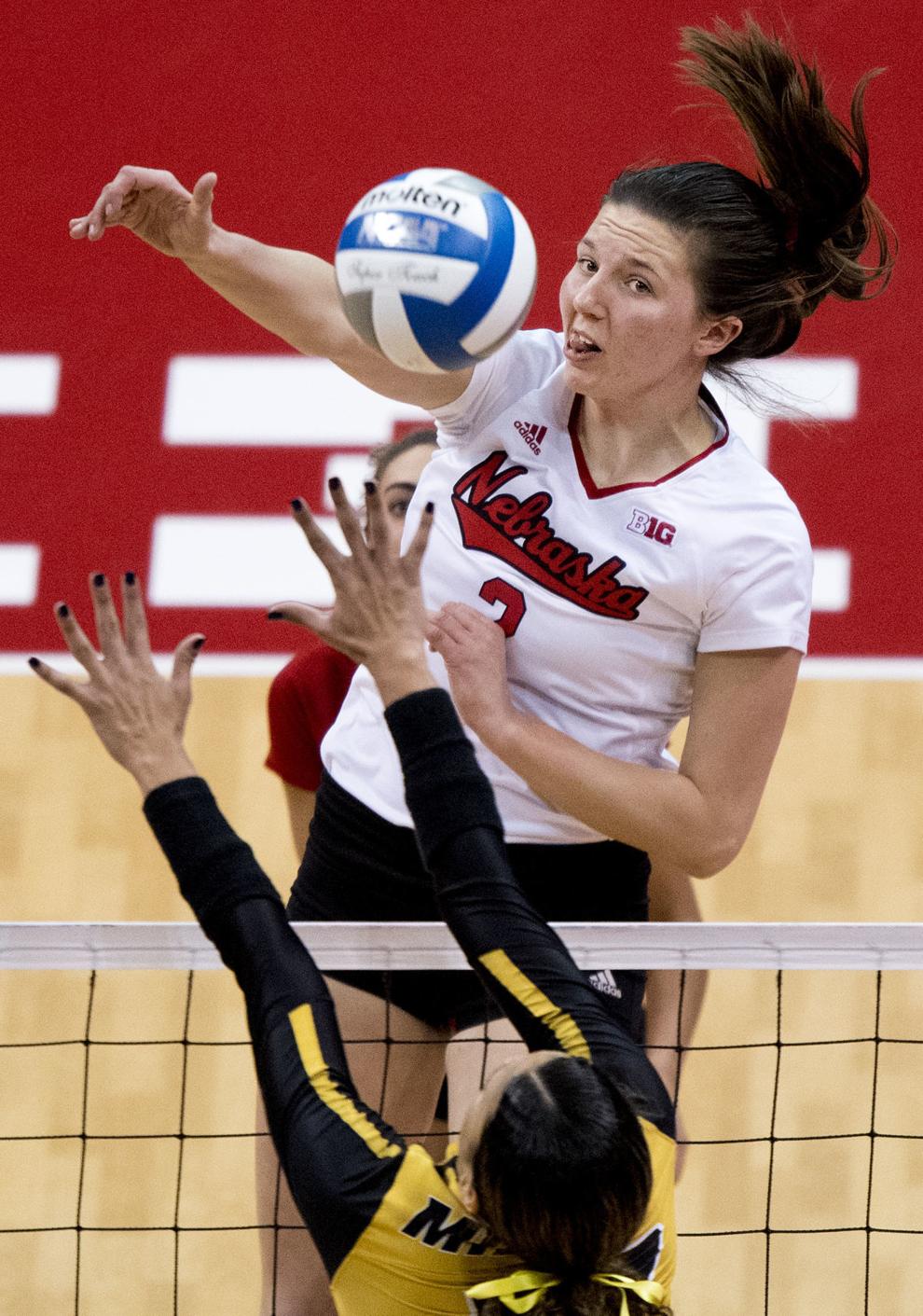 Missouri vs. Nebraska, 12/1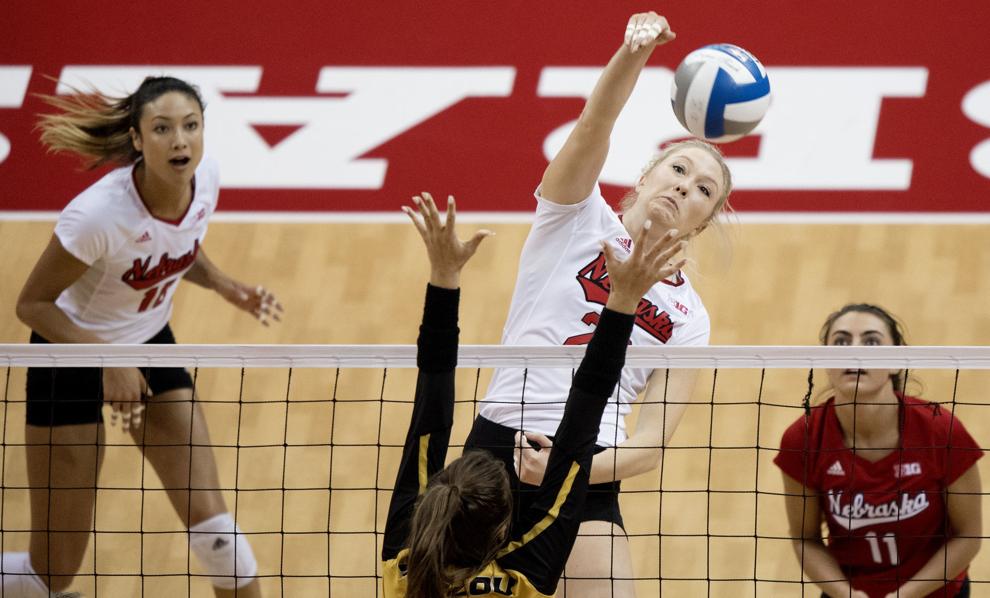 Missouri vs. Nebraska, 12/1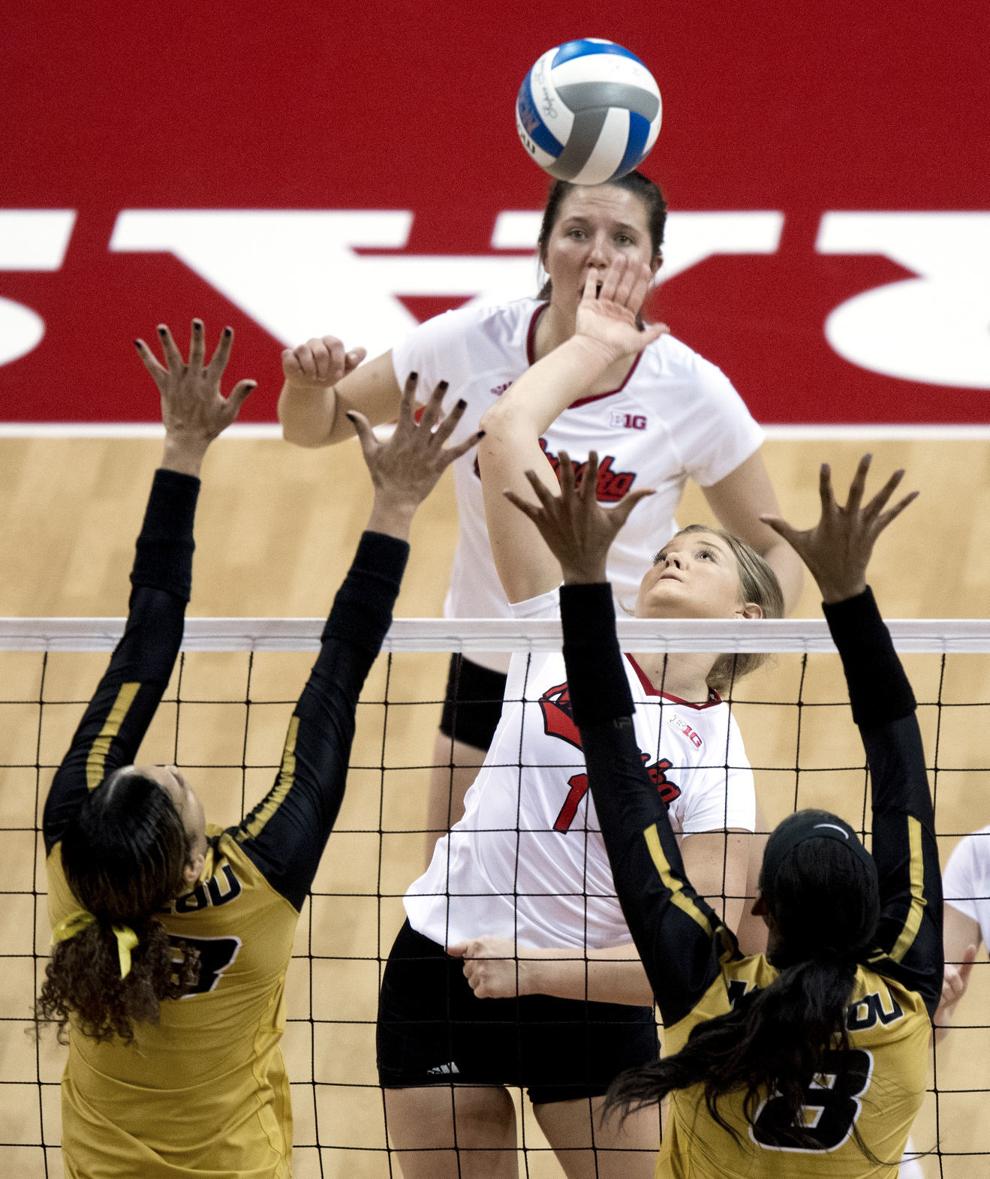 Missouri vs. Nebraska, 12/1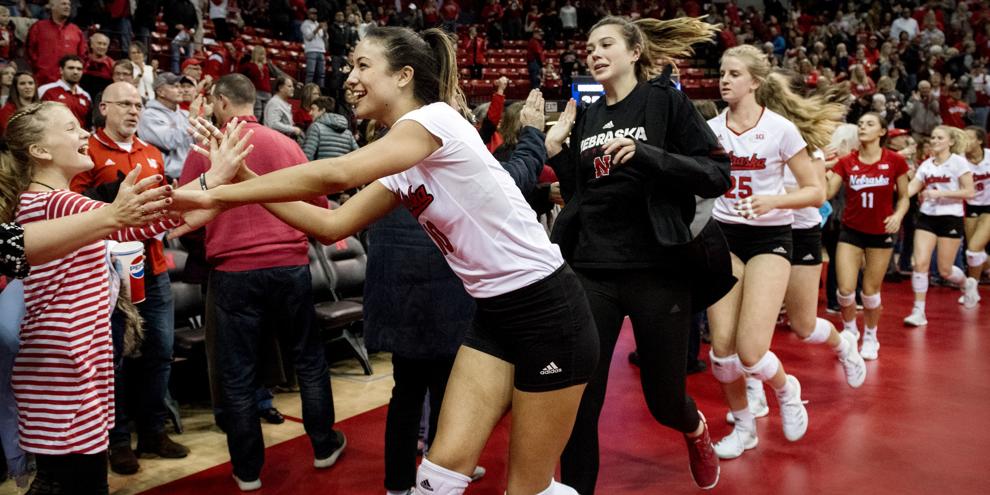 Missouri vs. Nebraska, 12/1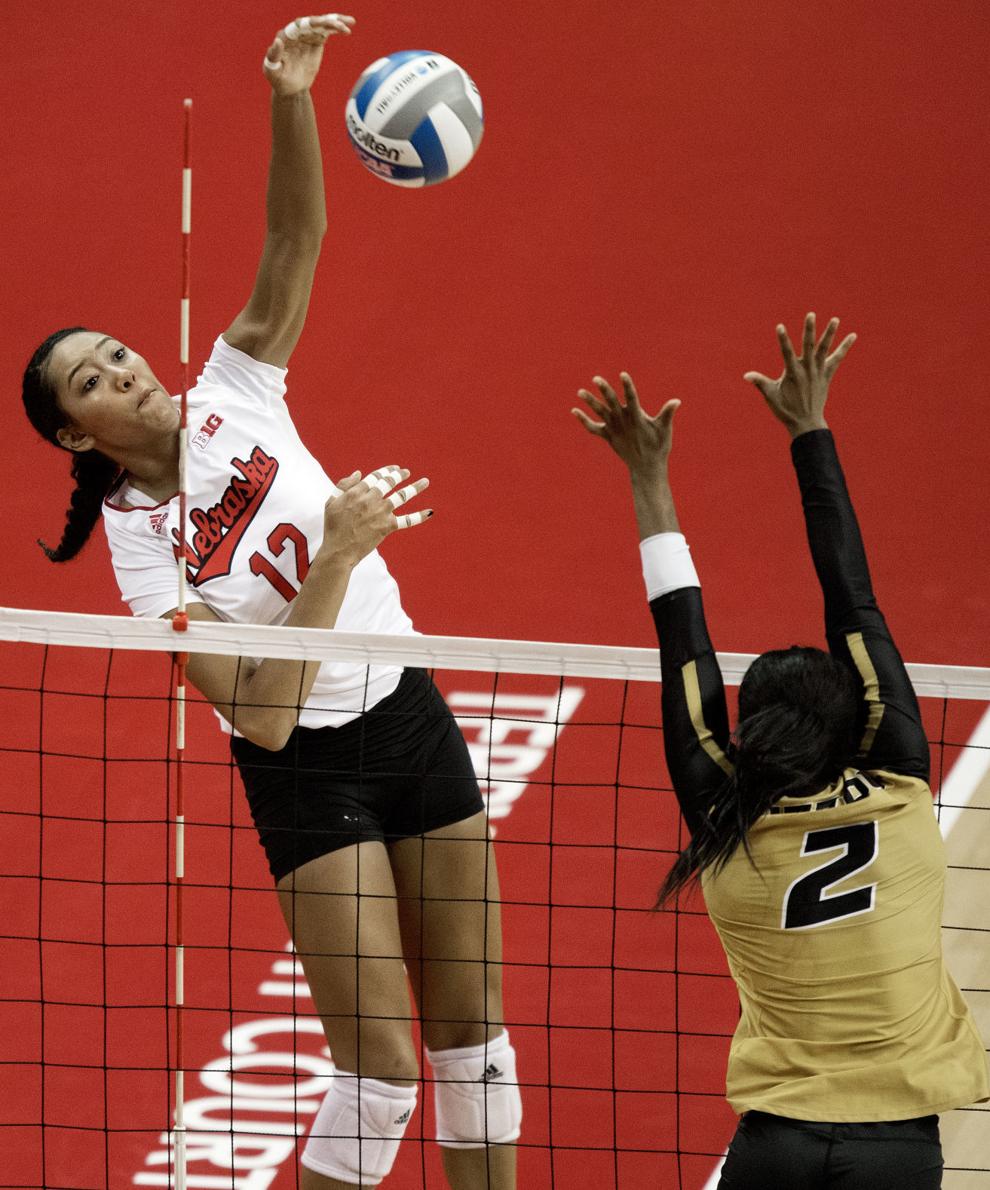 Missouri vs. Nebraska, 12/1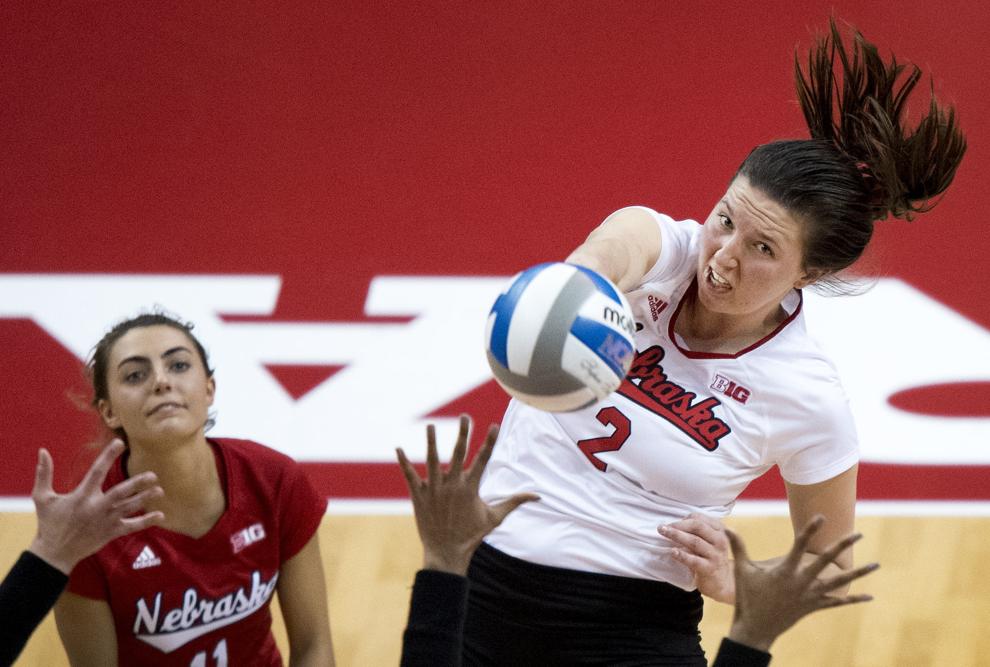 Missouri vs. Nebraska, 12/1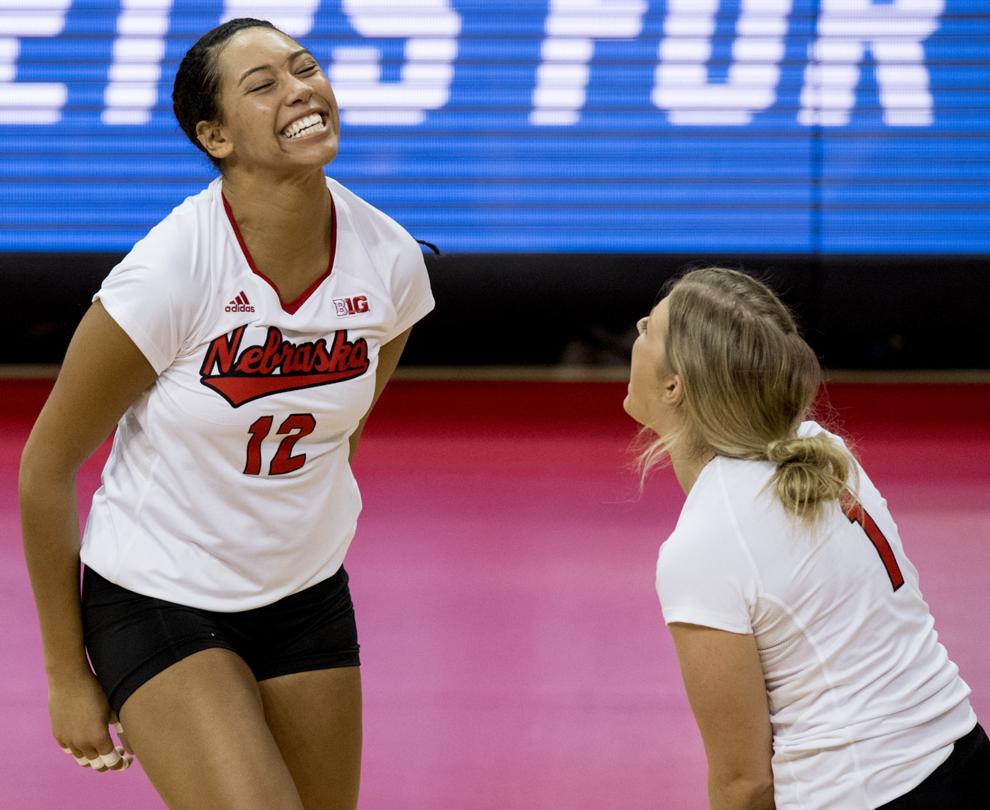 Missouri vs. Nebraska, 12/1
Missouri vs. Nebraska, 12/1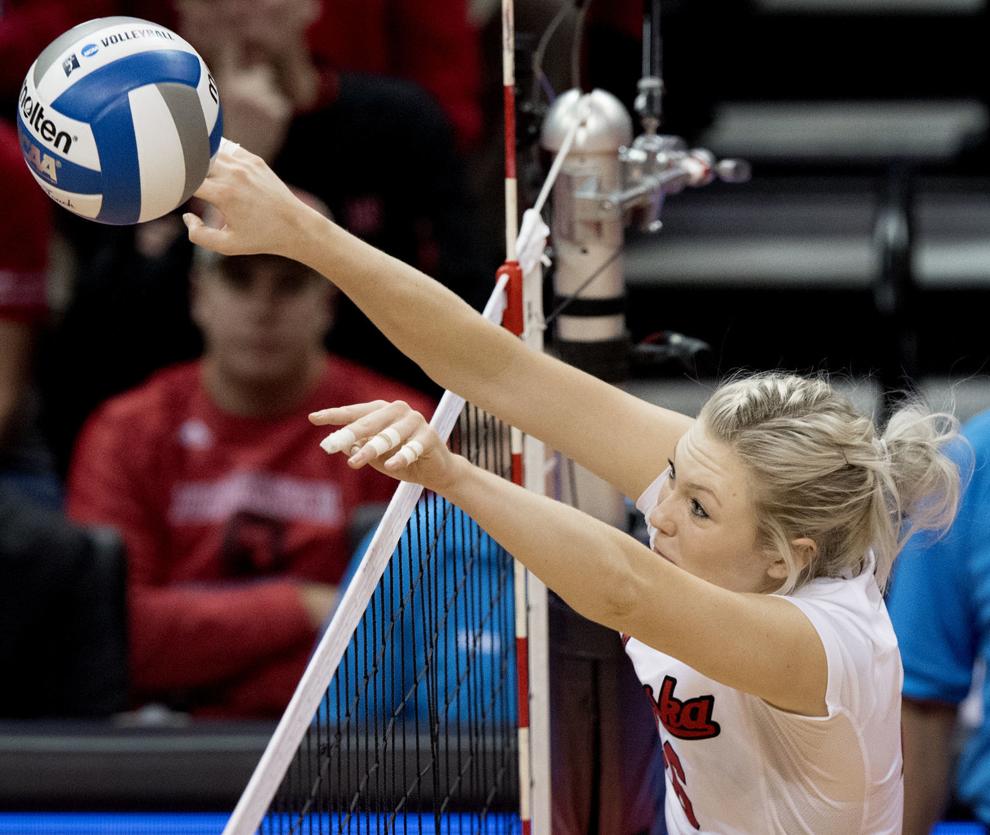 Missouri vs. Nebraska, 12/1