MINNEAPOLIS — Yes, this Nebraska attempt to come back from down two sets to none felt a little different from others in Kenzie Maloney's historic career as a Husker.
This time, trailing Illinois in the national semifinals, Nebraska needed to win set 3, set 4 — and set 5 — just to extend her career.
"It felt a little bit different, because it could have been my very last game," said Maloney, who came up with 20 digs and added assists leading to 10 out-of-system kills in Nebraska's come-from-behind win.
Maloney, who along with senior co-captain Mikaela Foecke improved to 21-1 in NCAA Tournament matches, said the Huskers turned the match around physically and mentally.
"We made a lot of technical adjustments, but I don't think it came down to anything technical," Maloney said, adding Nebraska's heart showed in the end.
Familiar foes square off
Illinois coach Chris Tamas made his way through the handshake line, taking time to share a hug with Nebraska coaches and volleyball staff members.
"It's a bummer we fell a little bit short. But hats off to Nebraska, their team, for a good match," Tamas said.
The Illinois head coach was a Nebraska assistant before joining the Illini for the 2017 season. This year, Nebraska and Illinois split regular-season matches, although, the Illini finished second behind Minnesota in the rugged Big Ten race.
Nebraska coach John Cook said Thursday's national semifinal felt like a Big Ten slugfest.
"This is what it was like every week in the Big Ten," he said.
Sun comes up big
Nebraska outside hitter Lexi Sun notched nine of her 19 kills in sets 4 and 5, helping the Huskers to notch the come-from-behind victory.
"She's a phenomenal athlete, able to go over the block, go around us," Tamas said. "She was hitting the shots she wanted as the match went on."
Sun, a transfer from Texas in her first season at Nebraska, notched her 10th double-double of the season and ended one kill shy of her season high of 20 kills.
The all-important challenge
Nebraska coach John Cook has learned to trust his players when they encourage him to use a video challenge.
On Thursday, that trust paid off when officials were able to detect a touch on Foecke's apparent attack out of bounds. The reversal changed the fifth set score from 12-12 to 13-11.
"They've burned me a couple of times, but 90 percent of the time, they're right," Cook said. On Thursday, Lauren Stivrins strongly encouraged Cook to challenge the play.
"I couldn't tell it from where I was, but she was right there," Cook said.
Nebraska volleyball vs. Illinois, 12.13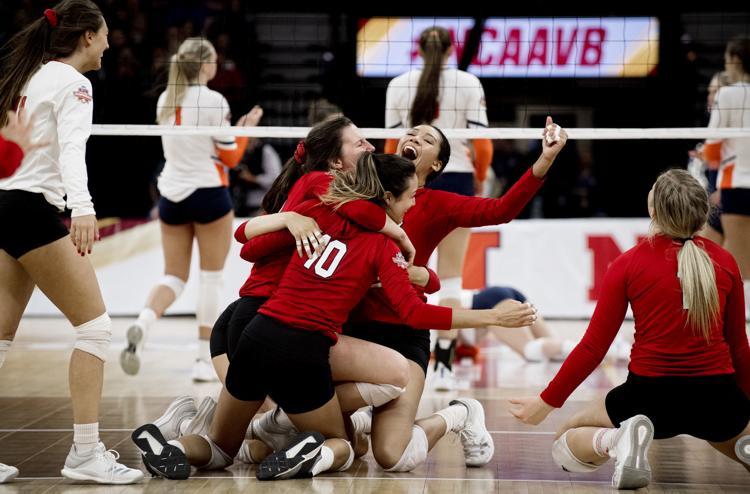 Nebraska volleyball vs. Illinois, 12.13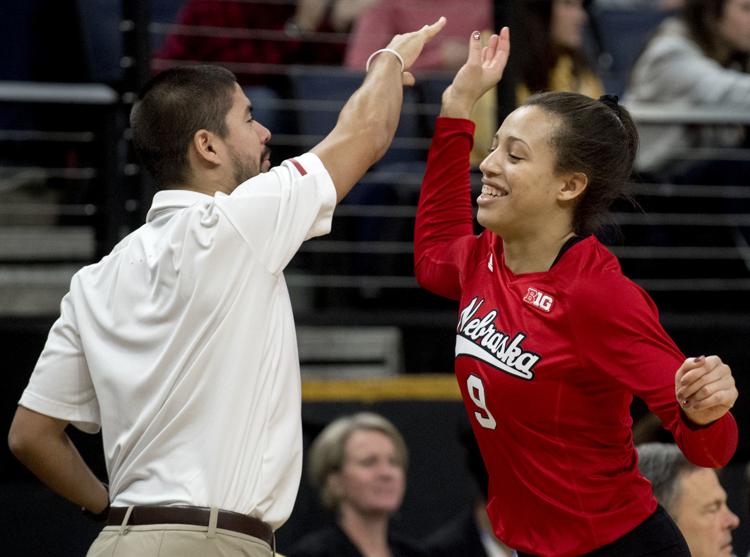 Nebraska volleyball vs. Illinois, 12.13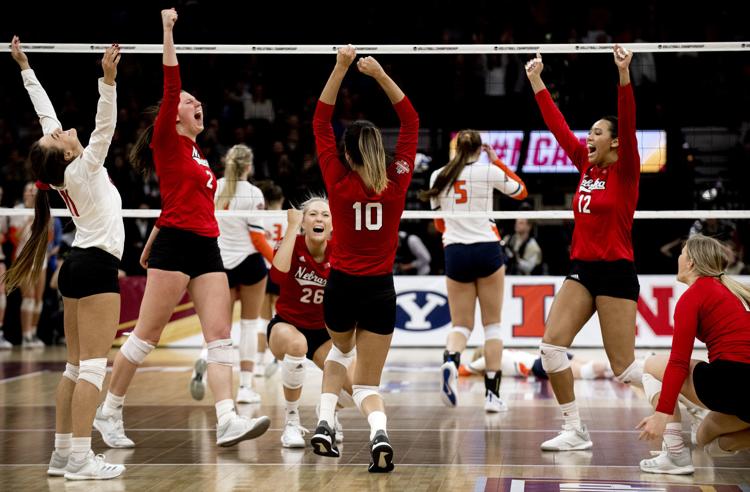 Nebraska volleyball vs. Illinois, 12.13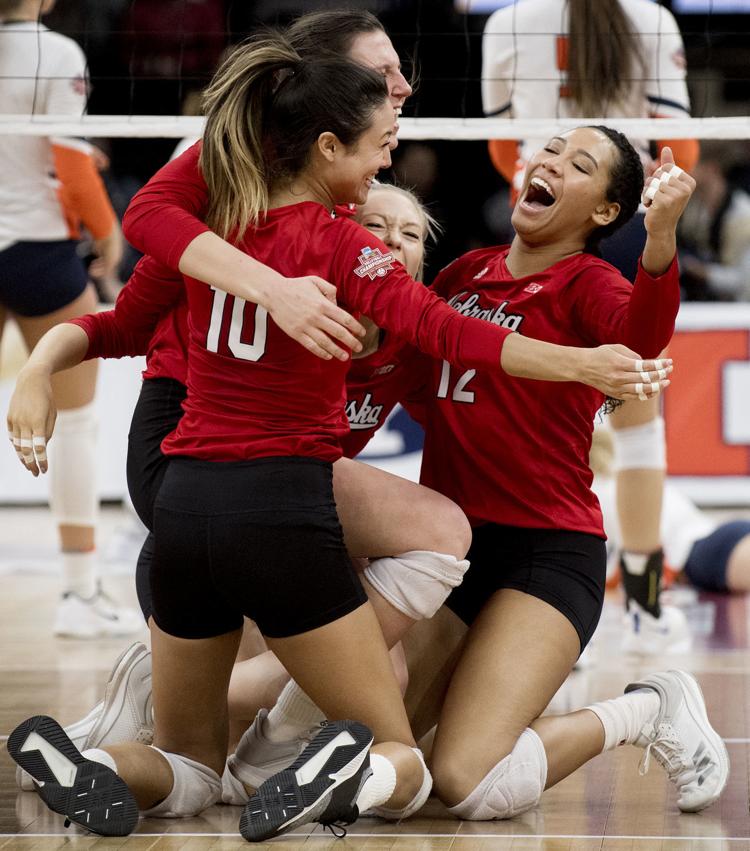 Nebraska volleyball vs. Illinois, 12.13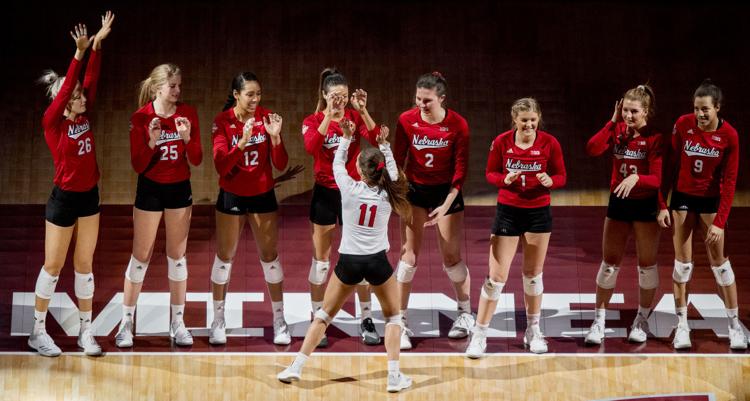 Nebraska volleyball vs. Illinois, 12.13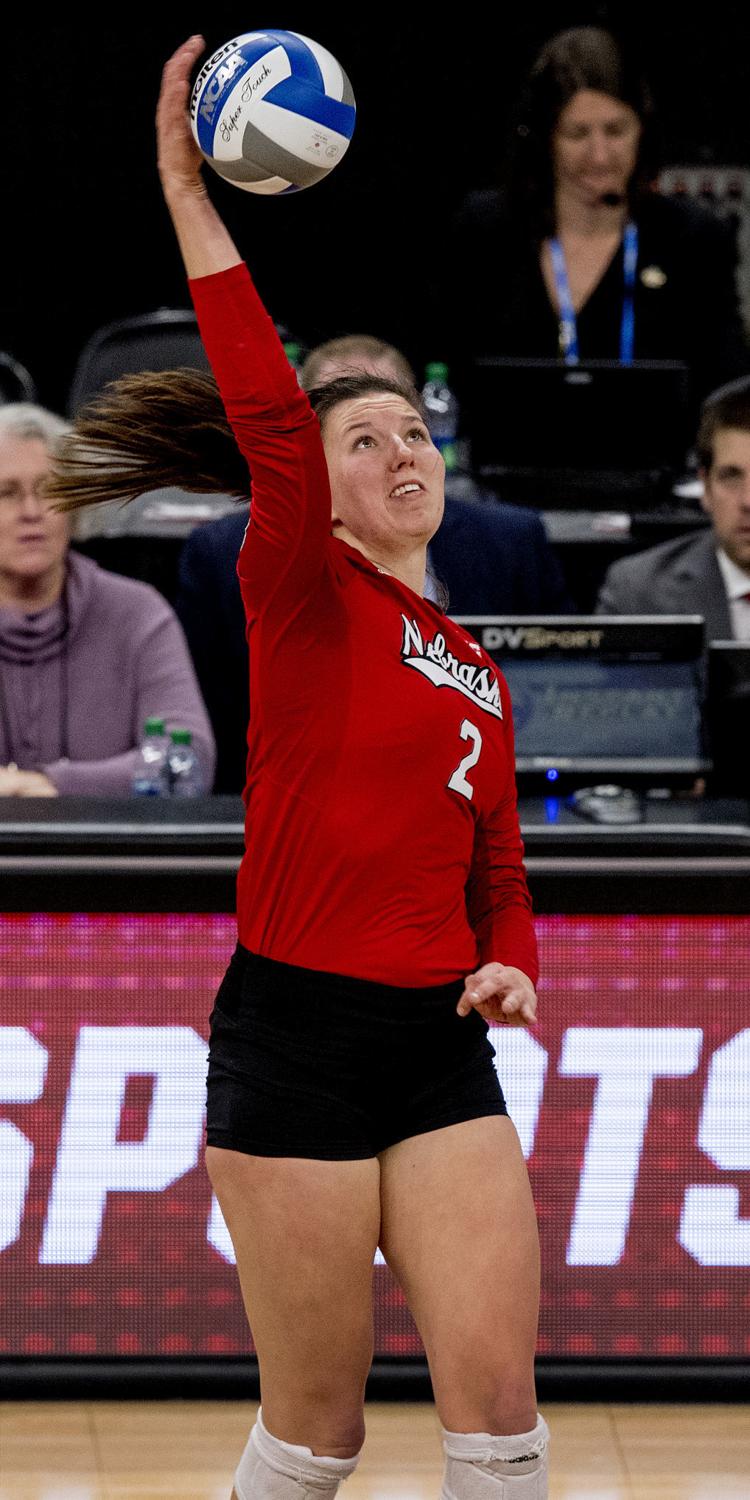 Nebraska volleyball vs. Illinois, 12.13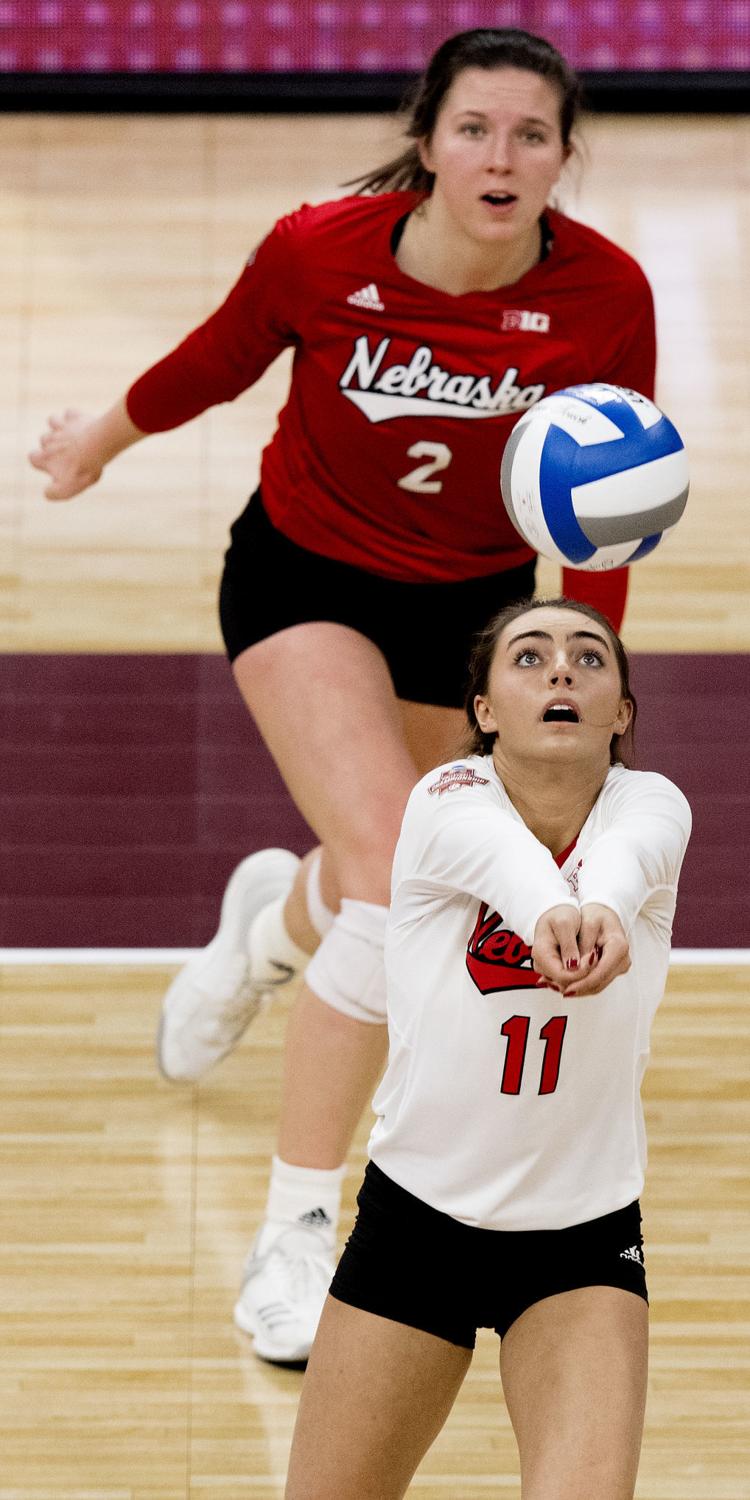 Nebraska volleyball vs. Illinois, 12.13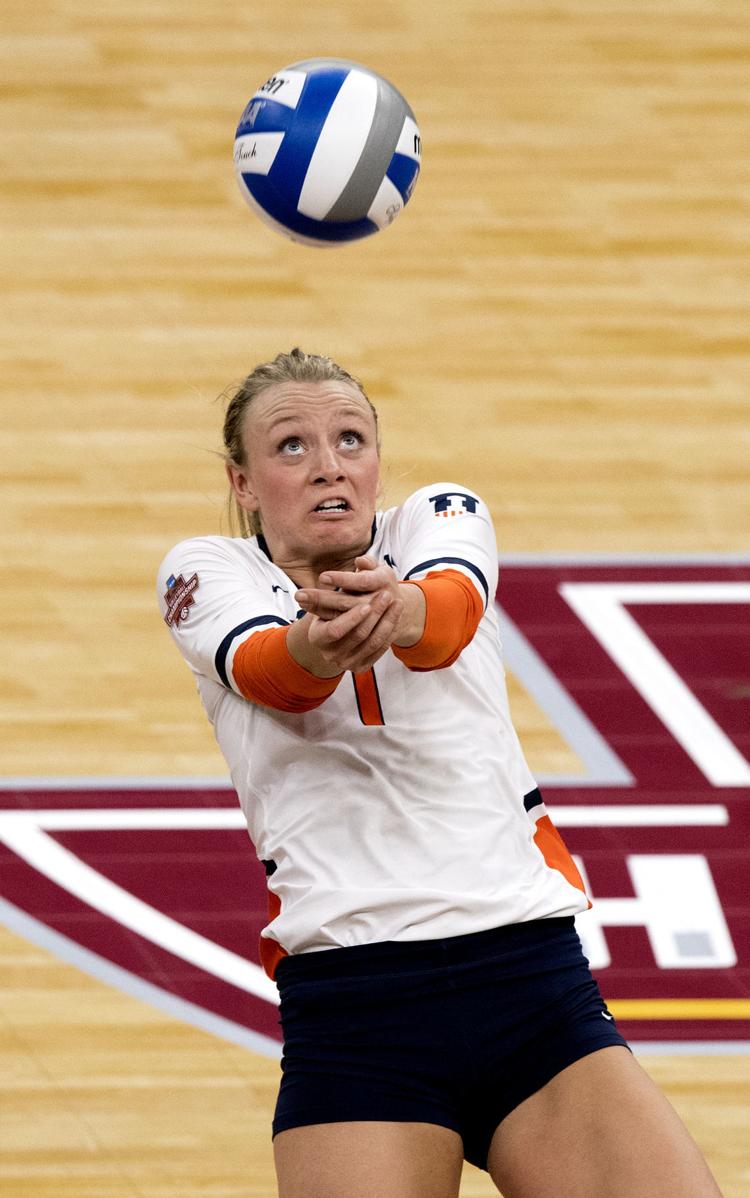 Nebraska volleyball vs. Illinois, 12.13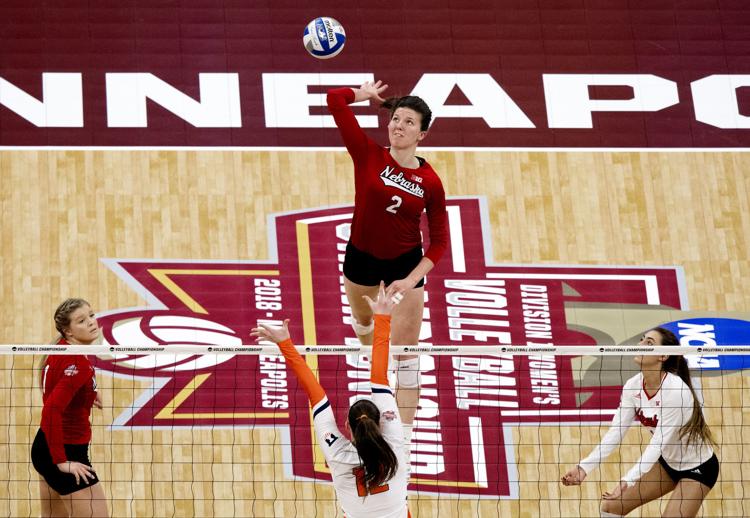 Nebraska volleyball vs. Illinois, 12.13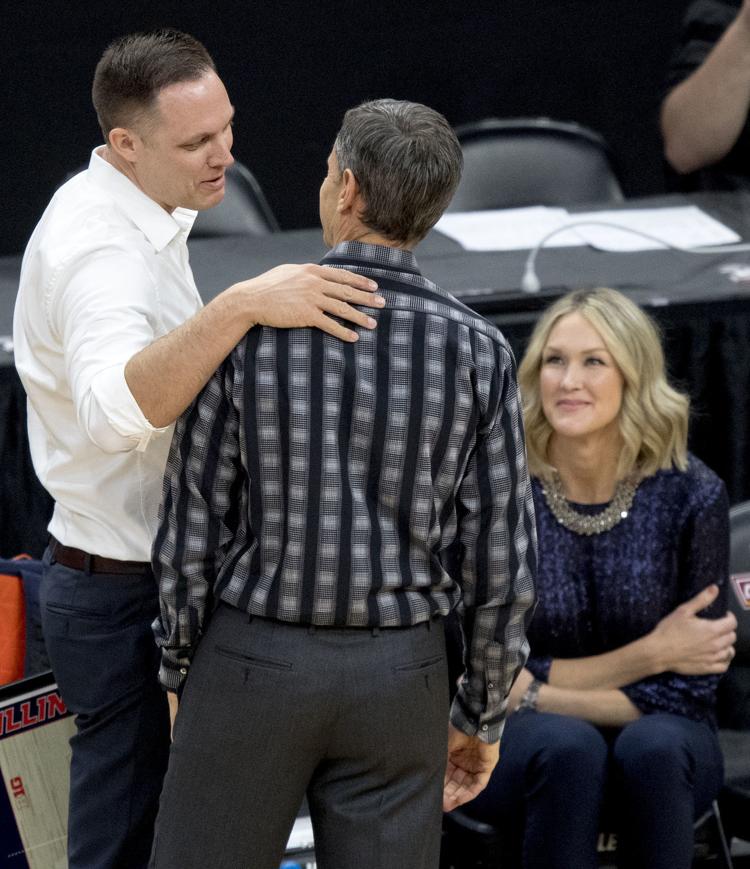 Nebraska volleyball vs. Illinois, 12.13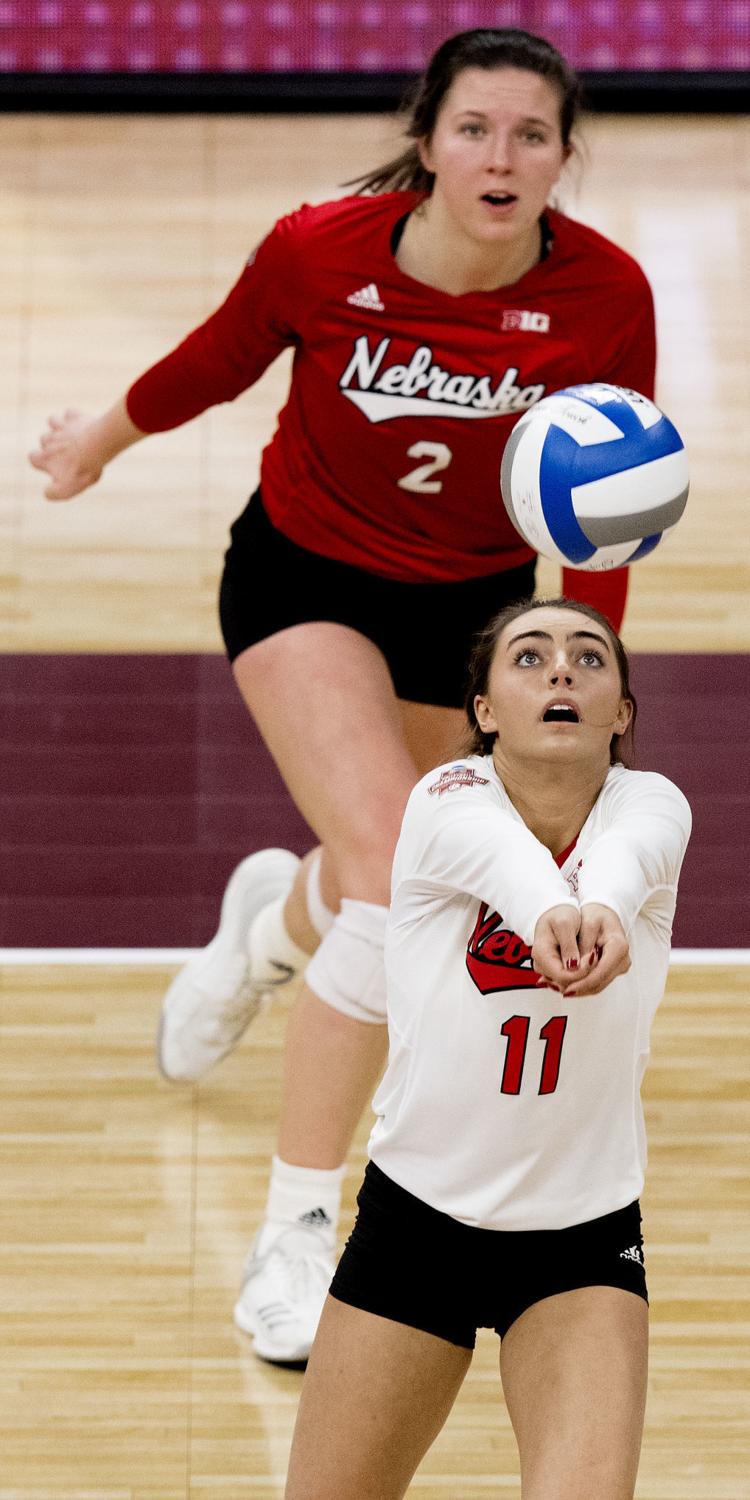 Nebraska volleyball vs. Illinois, 12.13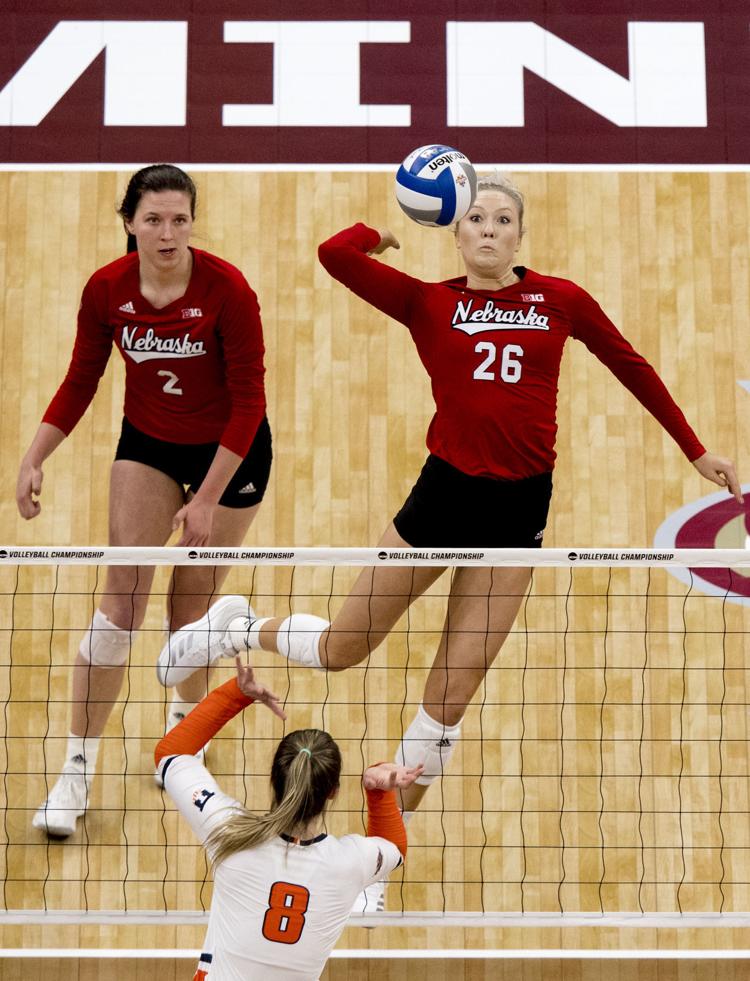 Nebraska volleyball vs. Illinois, 12.13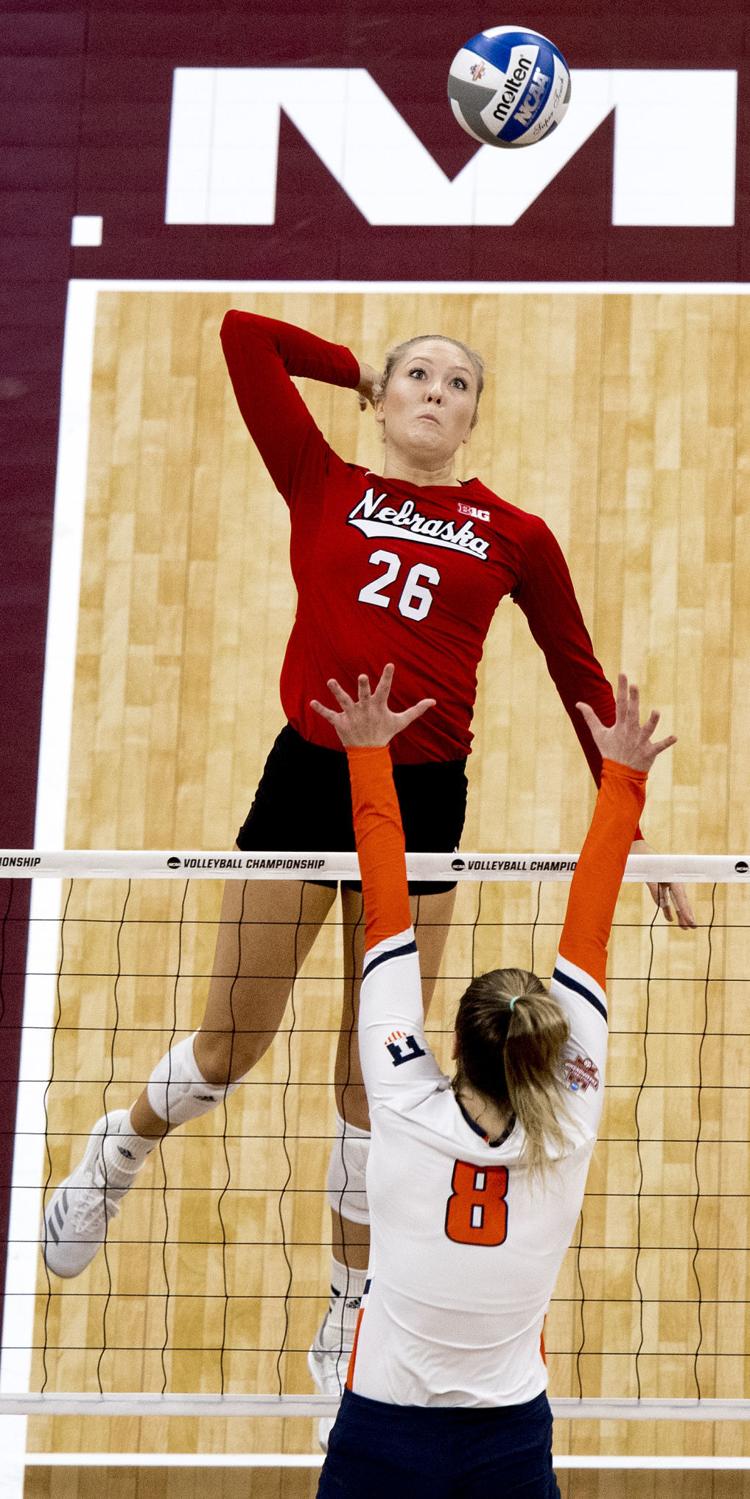 Nebraska volleyball vs. Illinois, 12.13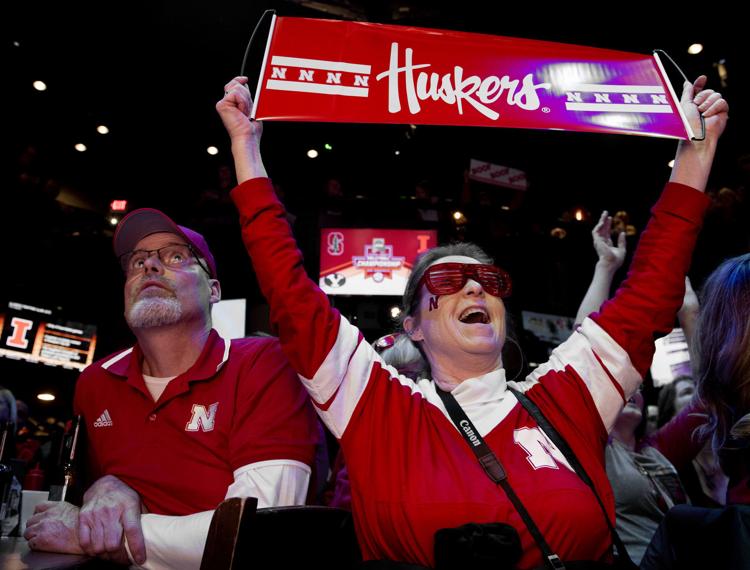 Nebraska volleyball vs. Illinois, 12.13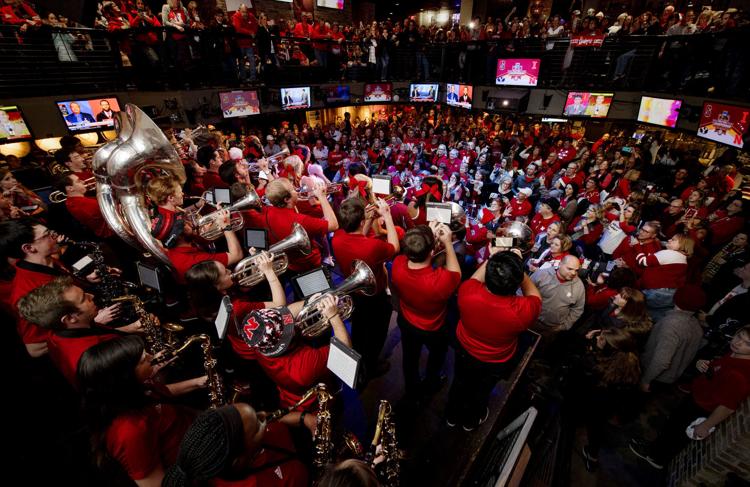 Nebraska volleyball vs. Illinois, 12.13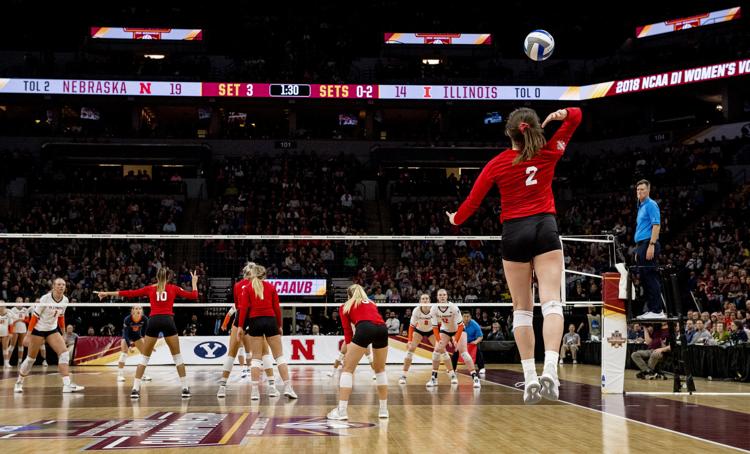 Nebraska volleyball vs. Illinois, 12.13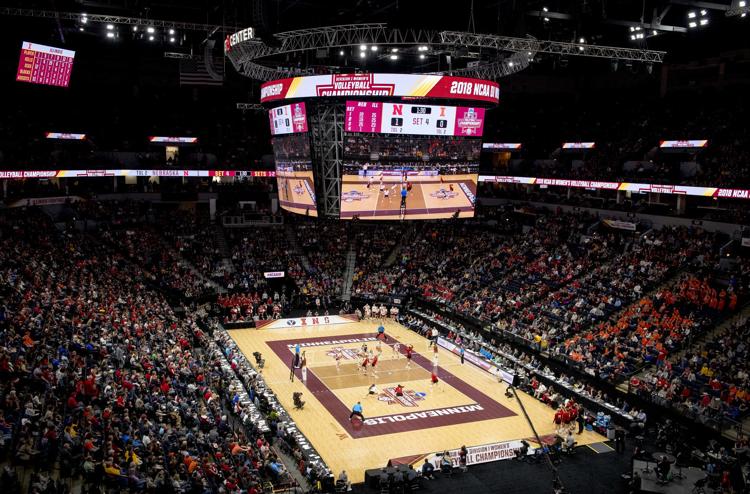 Nebraska volleyball vs. Illinois, 12.13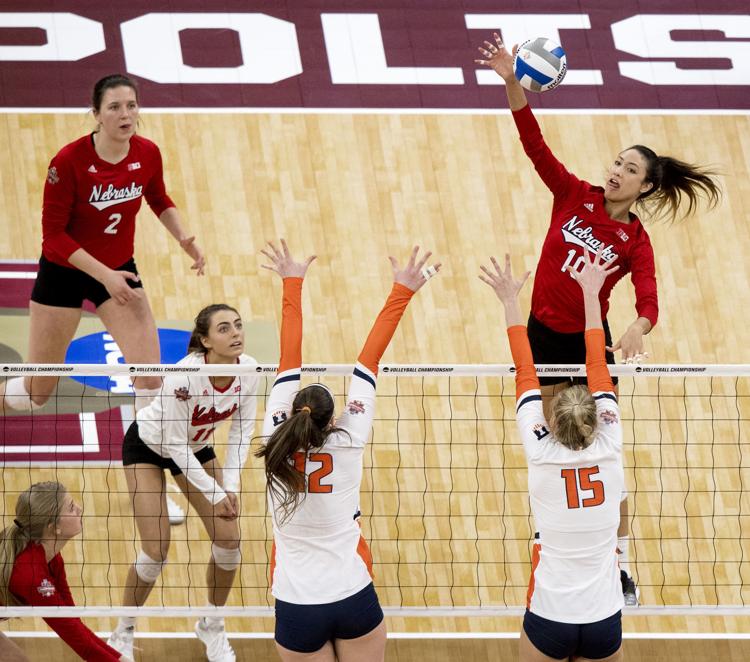 Nebraska volleyball vs. Illinois, 12.13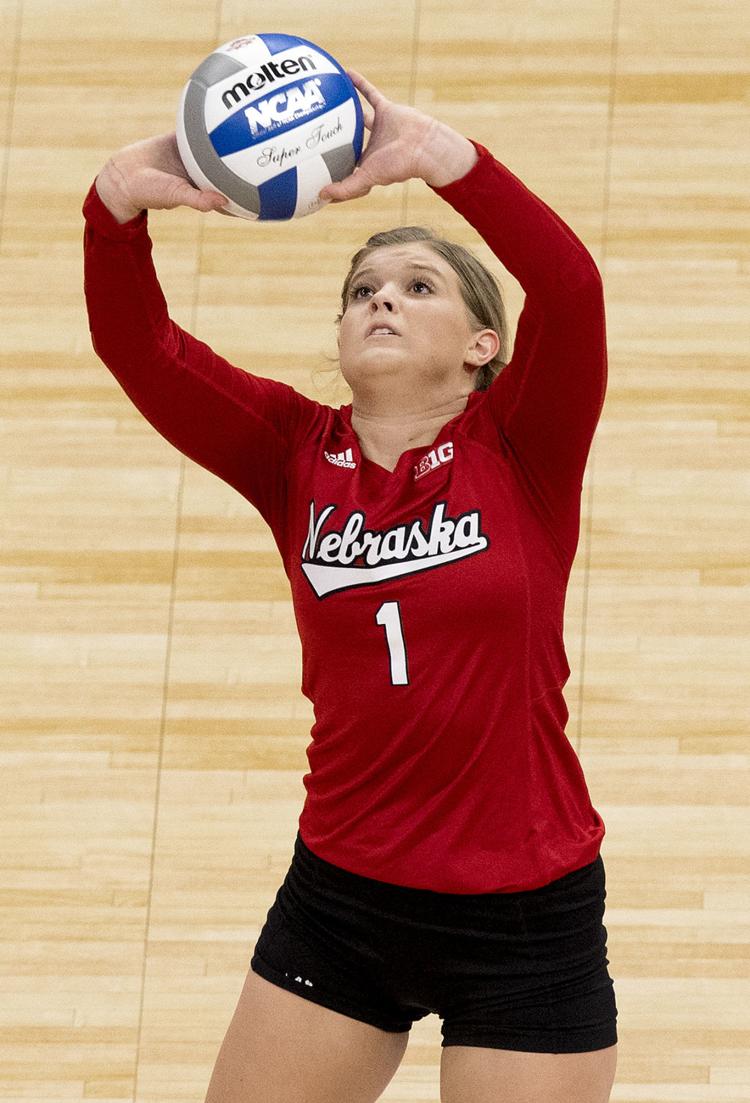 Nebraska volleyball vs. Illinois, 12.13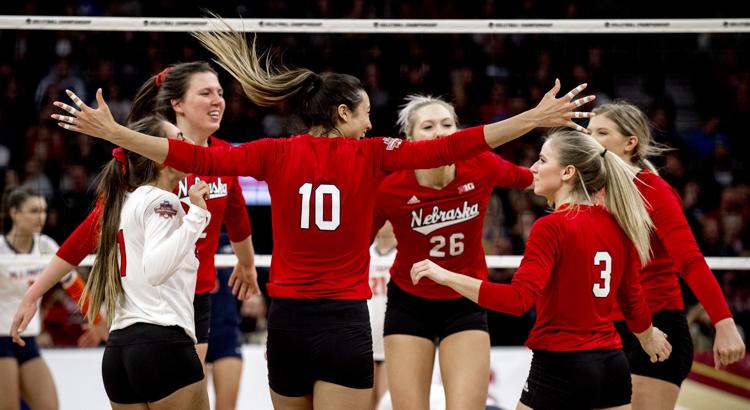 Nebraska volleyball vs. Illinois, 12.13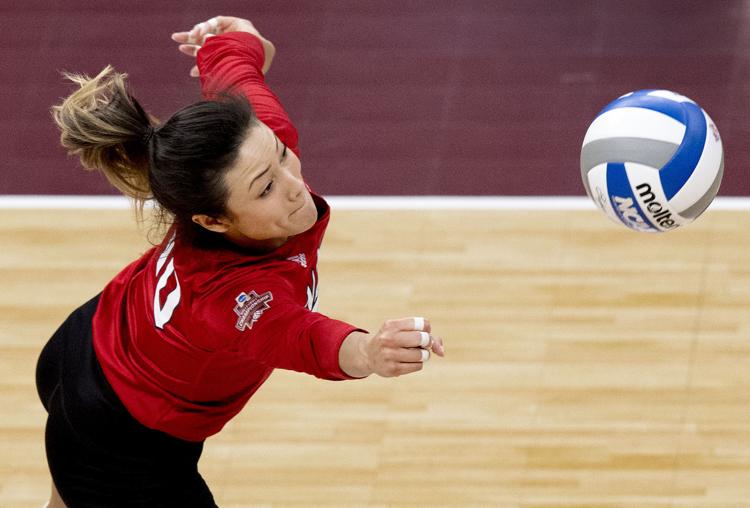 Nebraska volleyball vs. Illinois, 12.13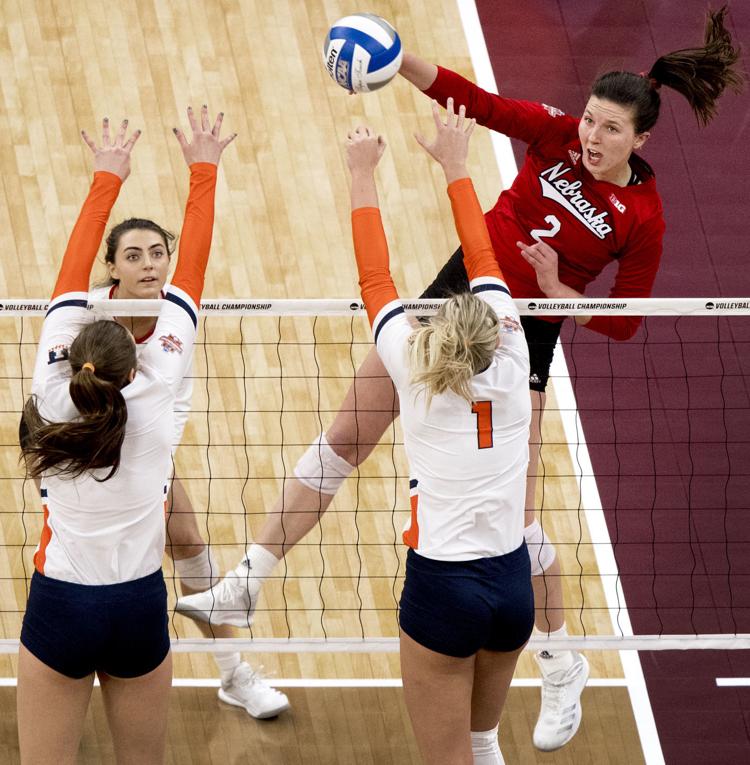 Nebraska volleyball vs. Illinois, 12.13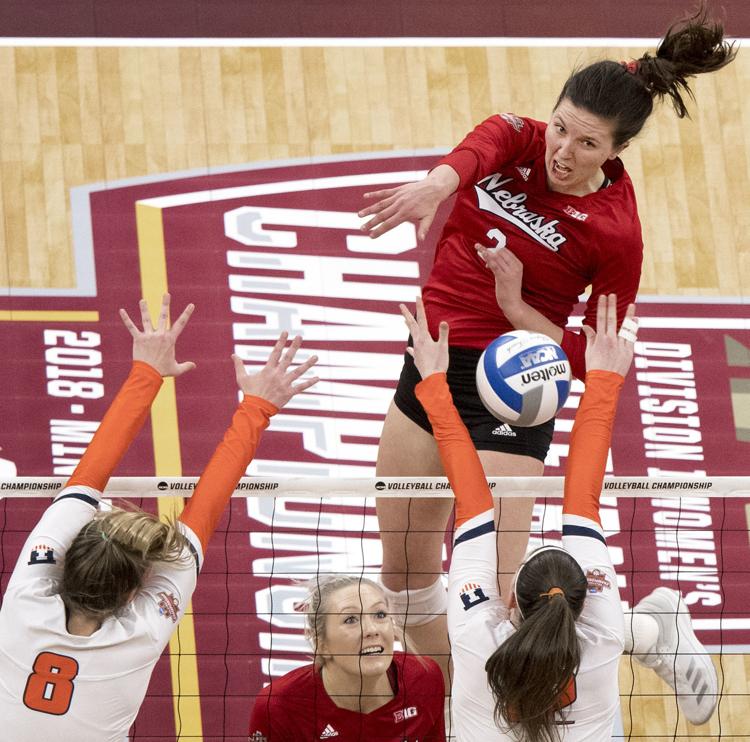 Nebraska volleyball vs. Illinois, 12.13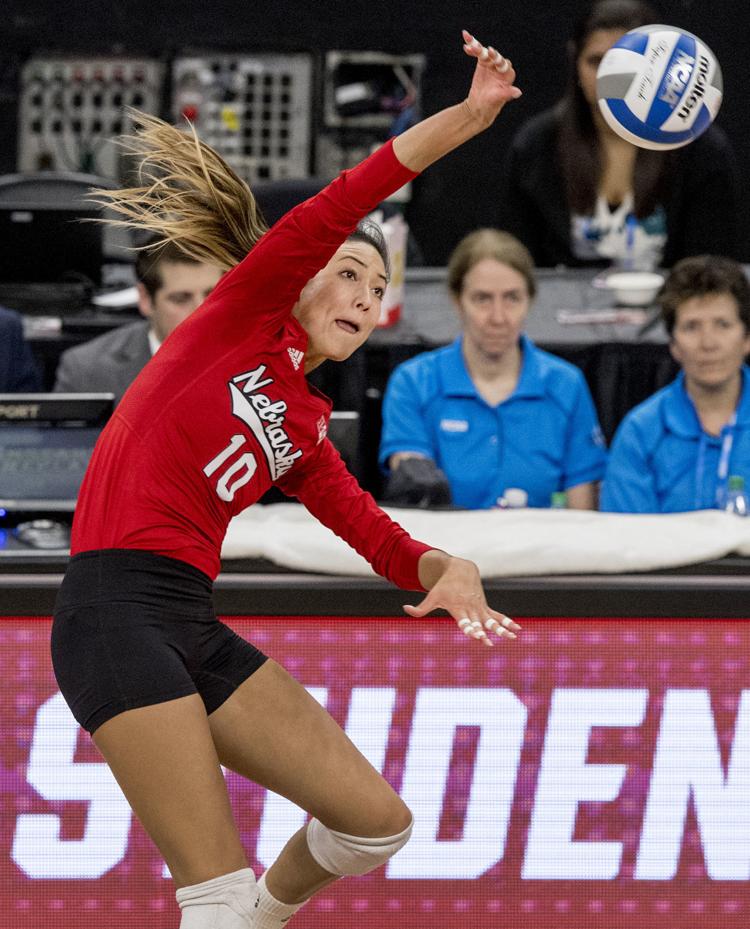 Nebraska volleyball vs. Illinois, 12.13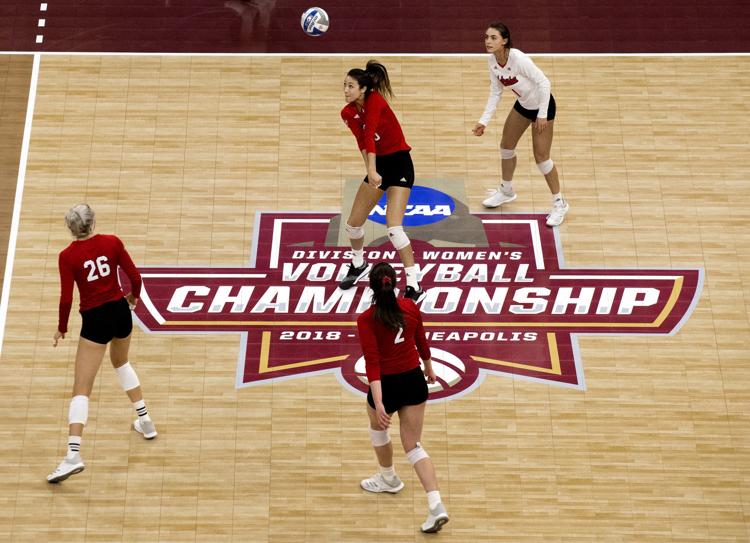 Nebraska volleyball vs. Illinois, 12.13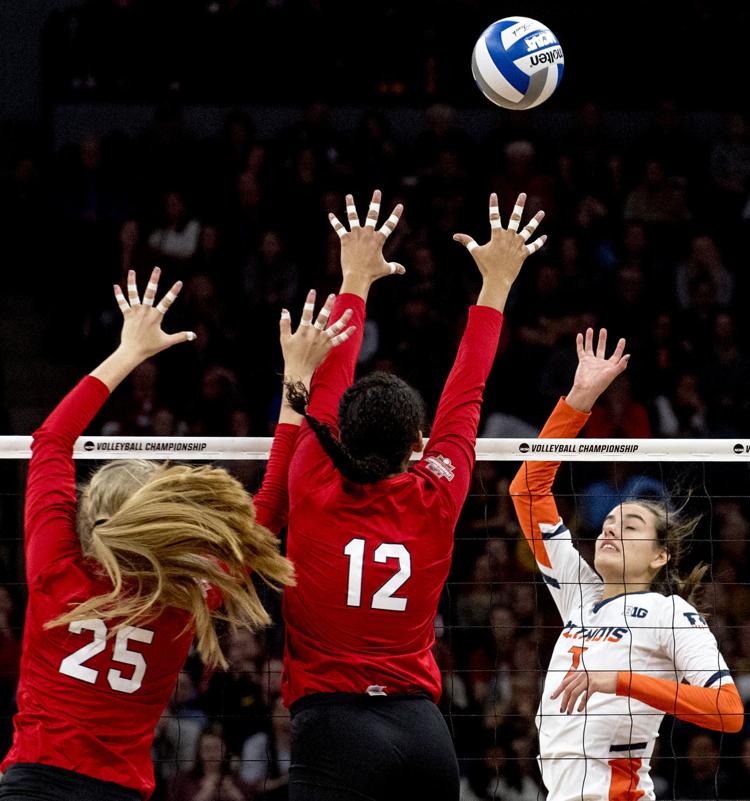 Nebraska volleyball vs. Illinois, 12.13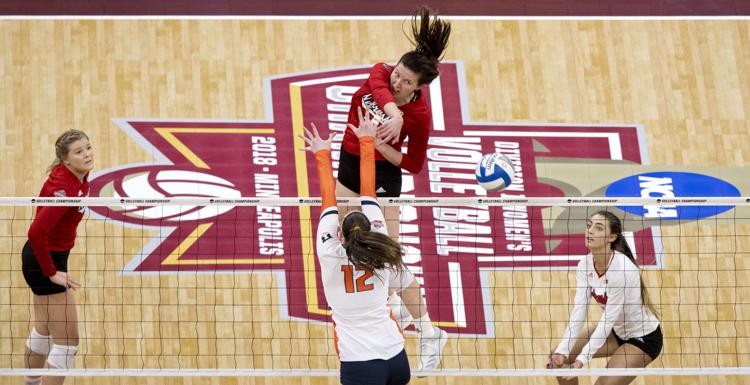 Nebraska volleyball vs. Illinois, 12.13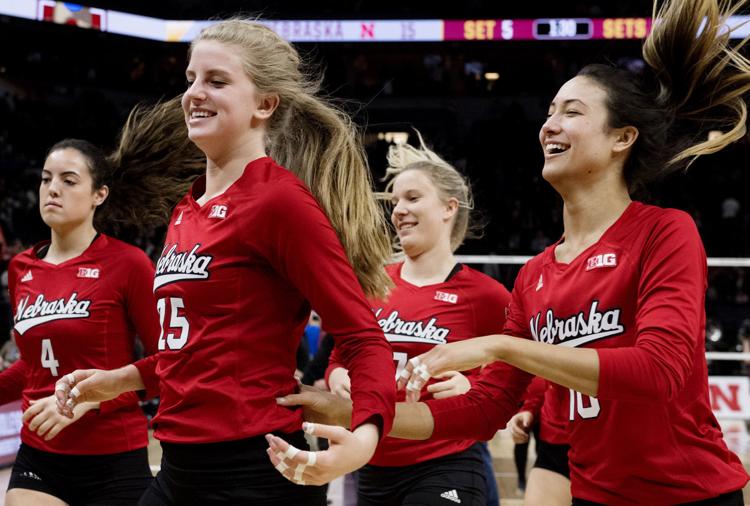 Nebraska volleyball vs. Illinois, 12.13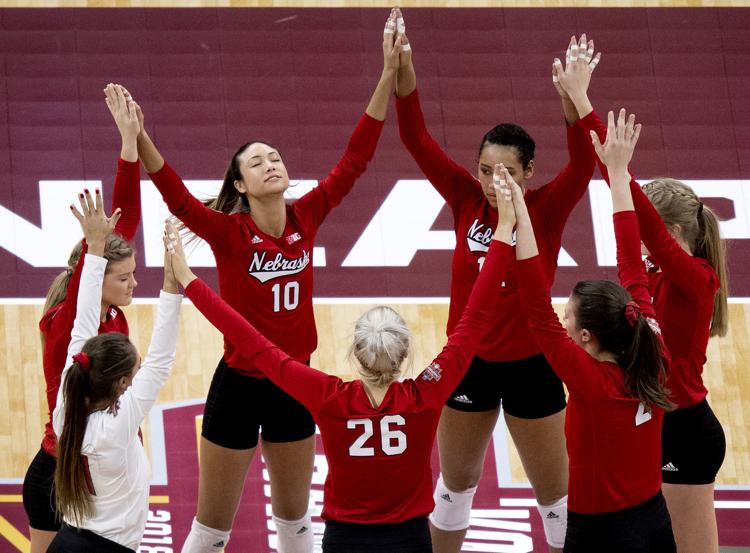 Nebraska volleyball vs. Illinois, 12.13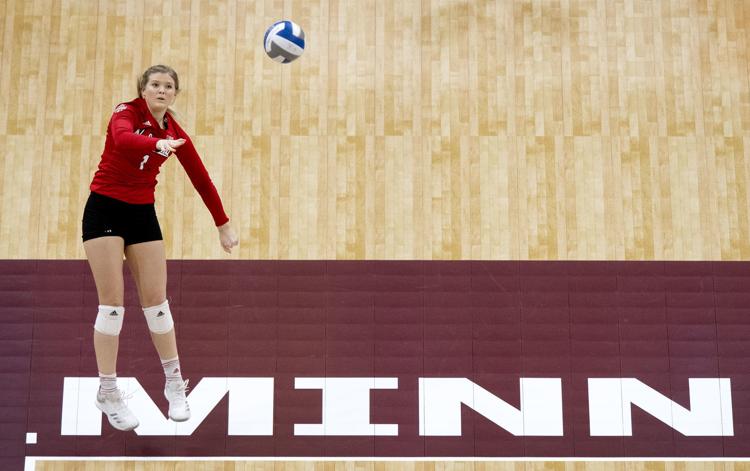 Nebraska volleyball vs. Illinois, 12.13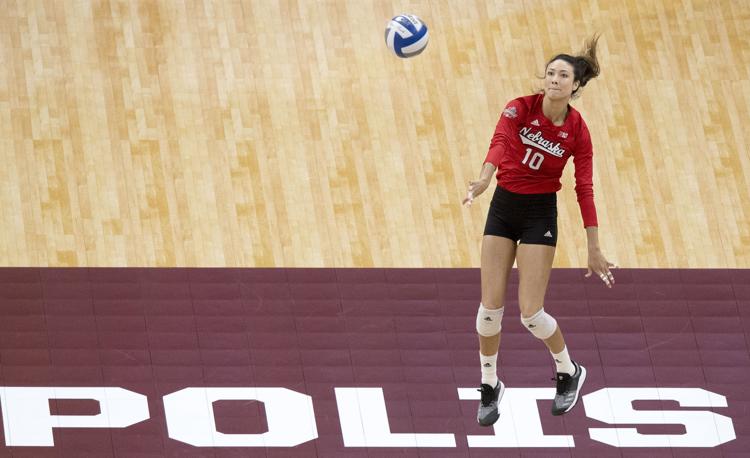 Nebraska volleyball vs. Illinois, 12.13