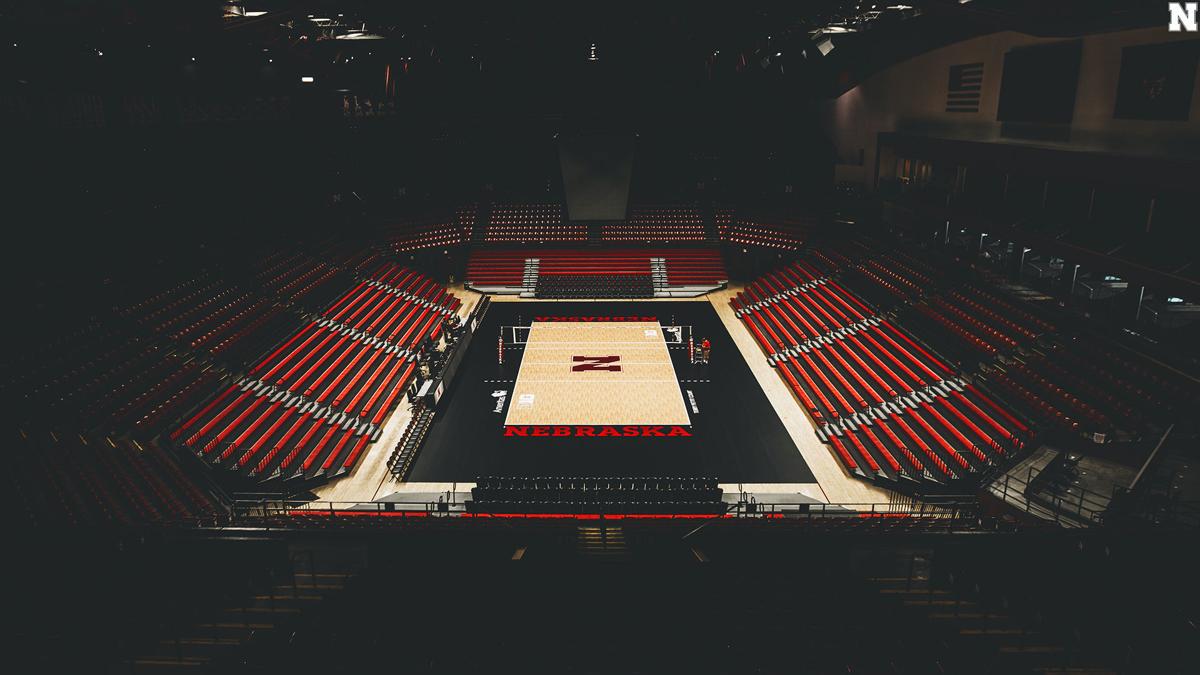 Nebraska volleyball coach John Cook probably won't let the fans choose the starting lineup for matches, but those passionate and dedicated fans who have helped make college volleyball a big deal here are part of the reason why the Huskers have entered the land of alternate court matches.
On Thursday, the Athletic Department revealed a new black court that Nebraska will use for some matches. Friday was the first time the court was used in a match, in the Huskers straight-sets win over High Point.
The Taraflex court is rolled out on top of the gym floor and is softer than the wood court that some schools play on.
How the Huskers ended up with the alternate court goes back about two years. Nebraska needed to replace its court and the Athletic Department came up with a few court designs, allowing fans to vote on social media.
One of the designs with black as the dominant color got a lot of votes. But then there was concern about ordering a black court given the school colors are scarlet and cream.
That's when the idea of having an alternate court started. The red court that has been used for two years will still be the most used.
"It is beautiful, it looks great and the most important thing is I didn't want that (fan) survey to go to waste," Cook said on Friday. "Our fans picked it, so I feel good today that I was able to deliver what they liked."
After the staff came up with the idea of getting an alternate court, Cook asked athletic director Bill Moos about it. Earlier in his career, Moos was the athletic director at Oregon, the school that made alternate football uniforms a big deal.
"I went to Bill Moos and asked him, 'Hey, we want to do this alternate court; will you support it?'" Cook said. "Of course this is a dude that came from Oregon where they got alternate Monday, alternate Thursday, alternate this and 800 designs on uniforms, or something. So he was all for it."
You have free articles remaining.
The volleyball program has a good relationship with the company that makes Taraflex courts because Nebraska was one of the first schools to have one. In the years since, many schools have followed.
Nebraska-Kearney became one of the first NCAA Division II schools to buy one this year. So Cook said Nebraska was able to get a major discount by agreeing to buy two courts.
At some schools, the volleyball coach has to fight to be fully funded for scholarships or to purchase charter airplanes. At Nebraska, the volleyball program was able to buy an alternate court.
"In the old days we had to fight for a lot," Cook said. "I just think this was kind of no-brainier. We're all about the fan experience. I don't know how many other things we can do to create a better fan experience, but that's one of the things we could do."
Cook said it's great to have that support.
"I think that's where you want administrators like Bill who is open to those ideas instead of saying, 'No, this is how we've always done it,'" Cook said. "So we'll come up with ideas, and it's cool when they say, 'Let's find a way to make it happen,' and we did."
Nebraska junior Lexi Sun thought the new court was great.
"I think that Coach (Cook) gets a little nervous when we mix things up sometimes, but I think it was awesome," Sun said. "It looked cool out there."
For Cook, it's been fun to see the response.
"I think it's fun, and again, what other volleyball program has an alternate court," he said. "I've already had a bunch of coaches texting me saying, 'That looks so cool.' It creates a buzz and interest, and that's what we want."
Nebraska volleyball vs. High Point, 9.13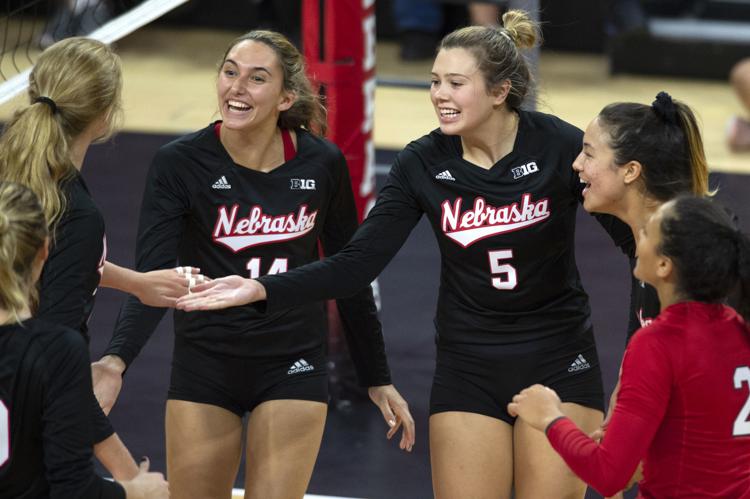 Nebraska volleyball vs. High Point, 9.13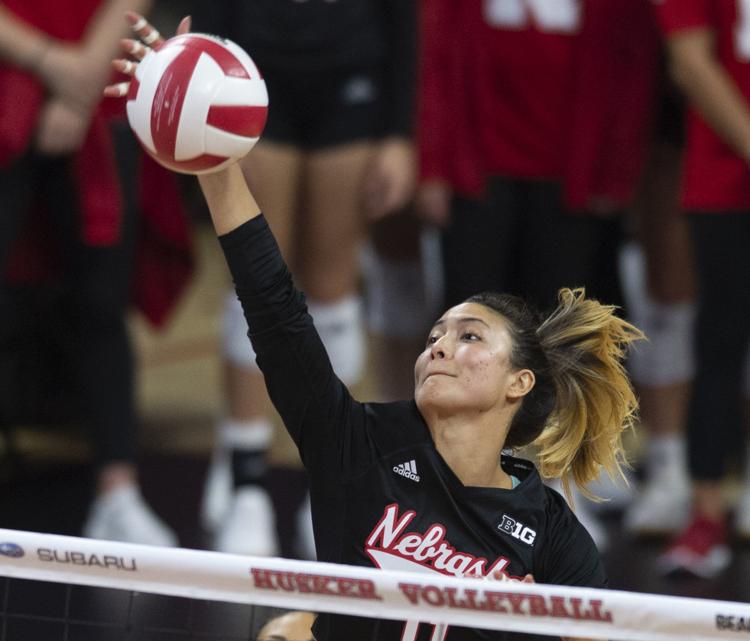 Nebraska volleyball vs. High Point, 9.13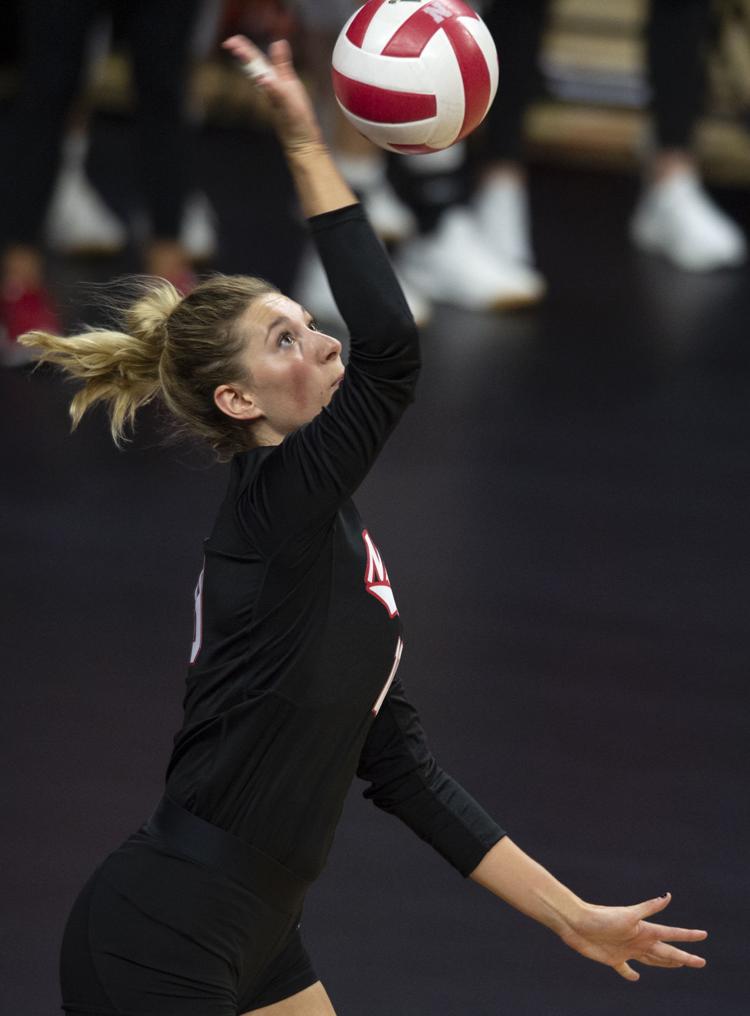 Nebraska volleyball vs. High Point, 9.13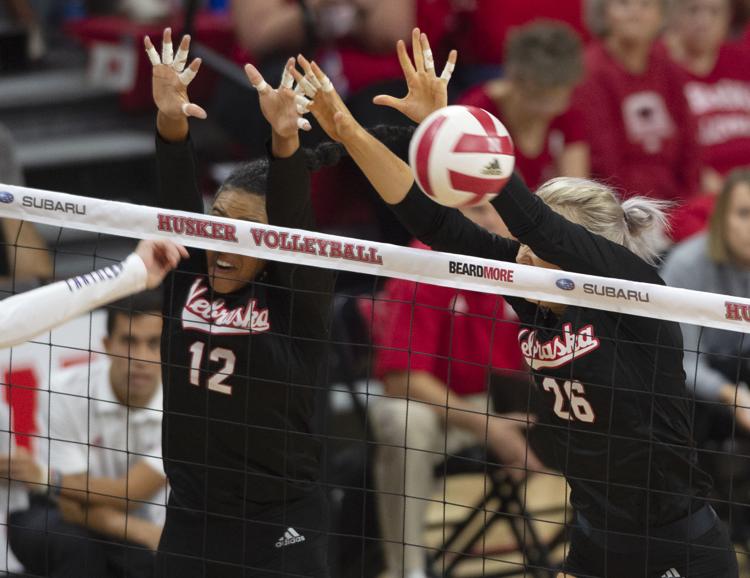 Nebraska volleyball vs. High Point, 9.13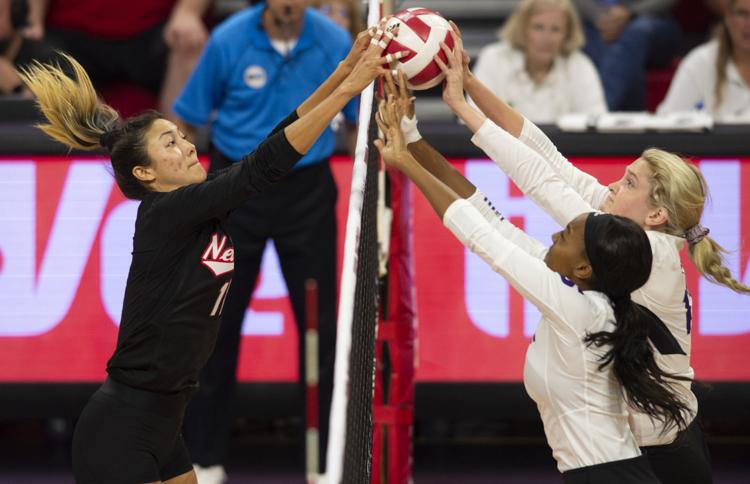 Nebraska volleyball vs. High Point, 9.13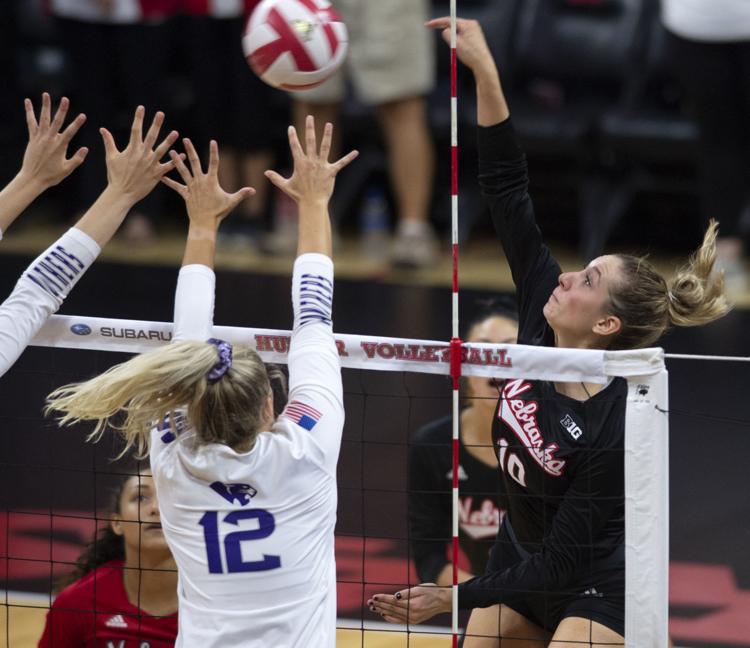 Nebraska volleyball vs. High Point, 9.13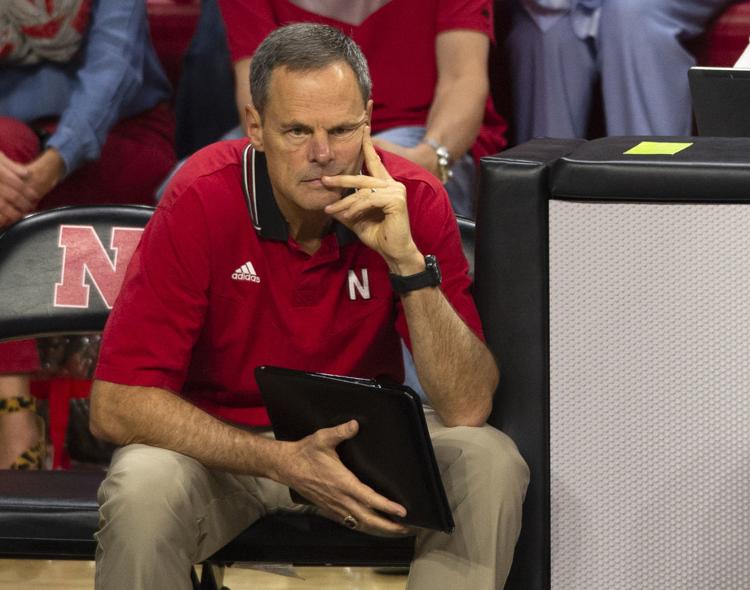 Nebraska volleyball vs. High Point, 9.13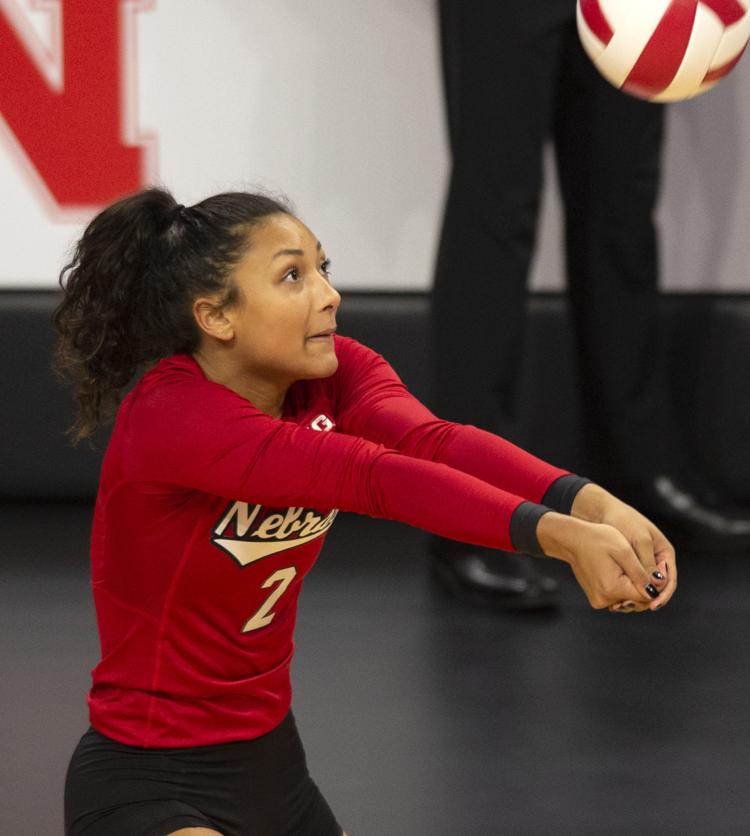 Nebraska volleyball vs. High Point, 9.13