College volleyball recruiting is back in full force after a slowdown of more than 14 months due to COVID-19.
The action is ramping up, and Nebraska appears to be a contender to get some of the top players in the nation from the class of high school juniors.
This weekend the Husker program is having one of its key recruiting events with the Dream Team camp, a two-day event for high school and junior high players that began on Saturday at the Devaney Sports Center.
The Dream Team camp is when high school players pay to come to Lincoln for a few days and be coached by the Nebraska coaches and current players. And the recruits also get to form a bond with other players who could be their future teammates.
The camp has been highly successful in the past. It helped form Nebraska's current freshmen class that was the No. 1-ranked recruiting class in the nation.
The Dream Team camp started several years ago with a visit from Jordan Larson, a former Husker who will soon play in her third Olympics.
"One of the messages we want to instill in these players at camp is to dream big, and we got some great examples with Jordan, Kelsey (Robinson) and Justine (Wong-Orantes)," Nebraska coach John Cook said. "And we got three girls playing for the junior national team right now at the world championships. So the whole thing is about dreaming big. We're inviting what we think are the top players in the country to come to this."
The three high school seniors already committed to the Huskers were at the camp: outside hitter Hayden Kubik (West Des Moines, Iowa), middle blocker Bekka Allick (Waverly) and defensive specialist Maisie Boesiger (Norris). Kubik, the younger sister of current Husker Madi Kubik, is the No. 1 recruit in the 2022 class.
And several of the top recruits from the class of high school juniors attended the camp. They include three players ranked in the top 10 by PrepVolleyball.com: Ella Swindle (setter from Columbia, Missouri), Caroline Jurevicius (right-side hitter from Chadron, Ohio) and Brooklyn Deleye (outside hitter from Topeka, Kansas).
There were also players at the camp from Texas, Oregon and California. Overall there were at least seven top-30 recruits from the junior and senior classes at the camp.
Several high school juniors at the camp already have Nebraska offers, and NU will probably try to get the players to return for an official recruiting visit during the season.
"All of these guys have a chance to go pretty much anywhere they want," Cook said. "I don't think elite players worry about that. I think they want to find a great fit and a great program for them. That's why they're here checking out Nebraska."
Cook also doesn't think the eligibility freeze from last season — every player maintained their eligibility for one season due to COVID — will mean that Nebraska cuts back very much on how many players it signs in its next few recruiting cycles.
"It doesn't impact us," Cook said. "We can't count on those guys that far out wanting to stay. We know Lexi (Sun) is coming back. We don't know about Lauren (Stivrins) yet. And then next year there might be a couple that stay, but after that I think those guys will be on track to graduate."
Cook expects most players will still only play four years, and not the five years NCAA rules allow if they were on the team during the COVID-19 season.
Cook was extremely involved with coaching the camp, along with assistant coaches Tyler Hildebrand and Jaylen Reyes. Cook coached a blocking drill just like it was practice in the fall.
After more than a year when college coaches could not recruit off campus or host camps the coaches were back on the road this month at several club tournaments. Cook was recently on the road for more than a week.
"It's been good to be back," Cook said. "There is a lot of really good players, and the level is high and volleyball continues to get better."
There were a lot of players wanting to attend Nebraska volleyball camps this summer. For one camp the waiting list had about 100 players.
Photos: Some of the nation's top volleyball recruits take part in NU's Dream Team camp
Nebraska Volleyball Camp, 7.10
Nebraska Volleyball Camp, 7.10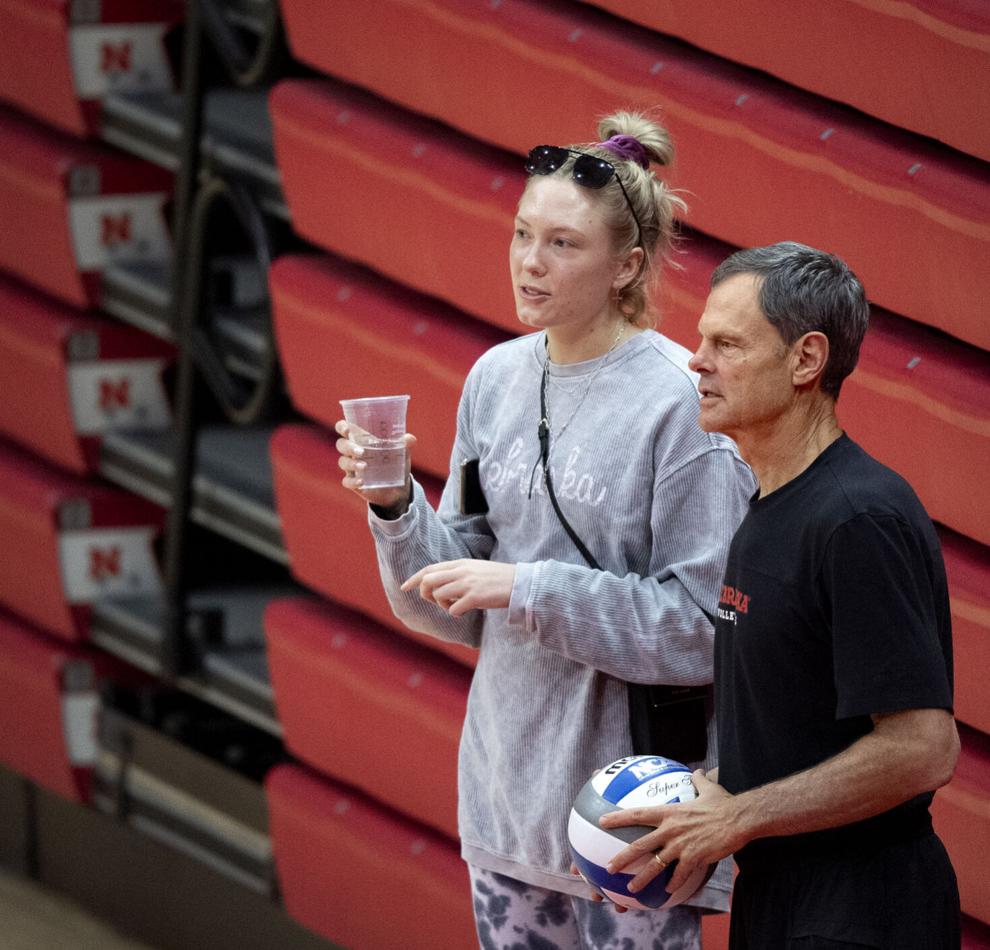 Nebraska Volleyball Camp, 7.10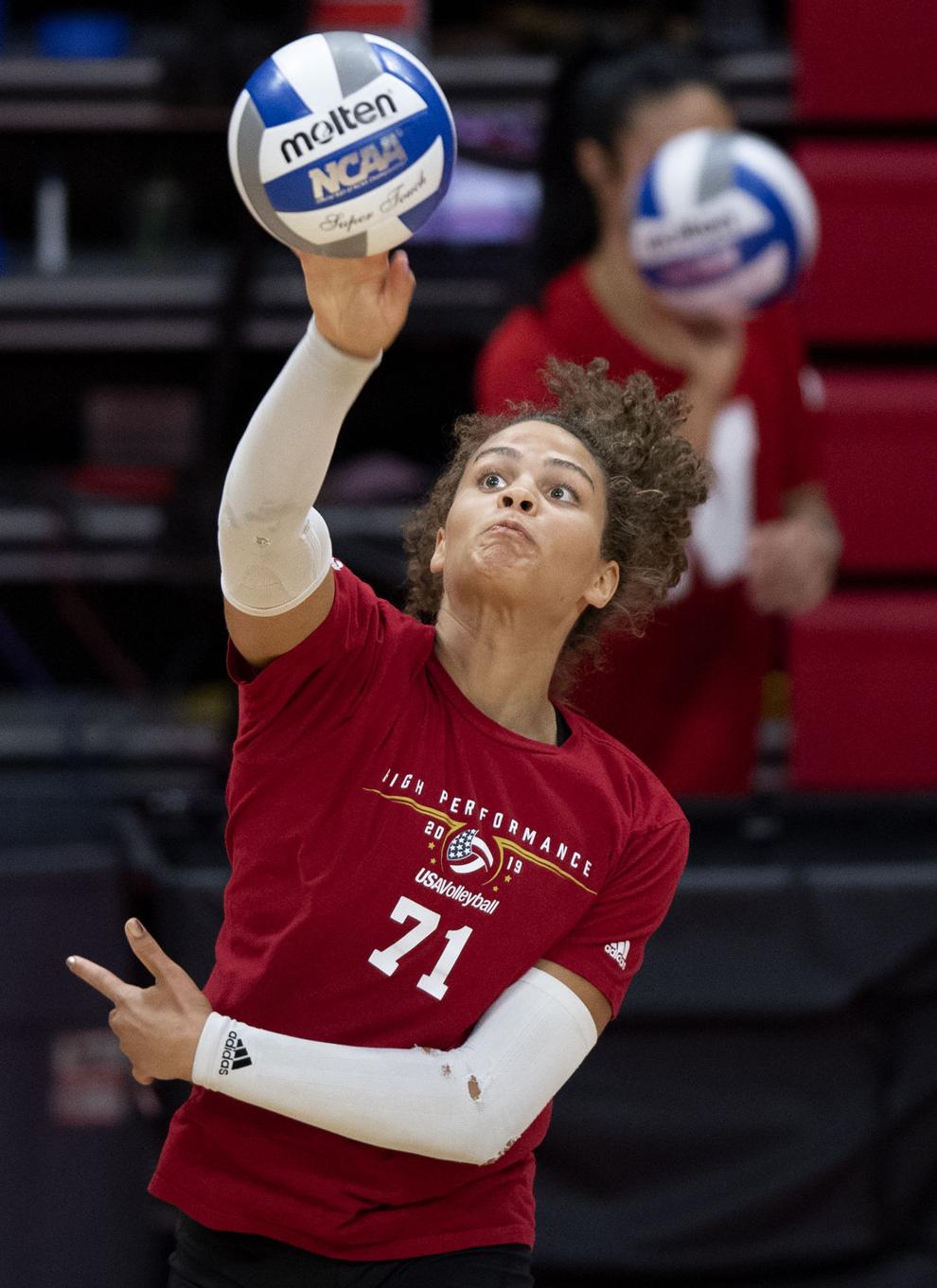 Nebraska Volleyball Camp, 7.10
Nebraska Volleyball Camp, 7.10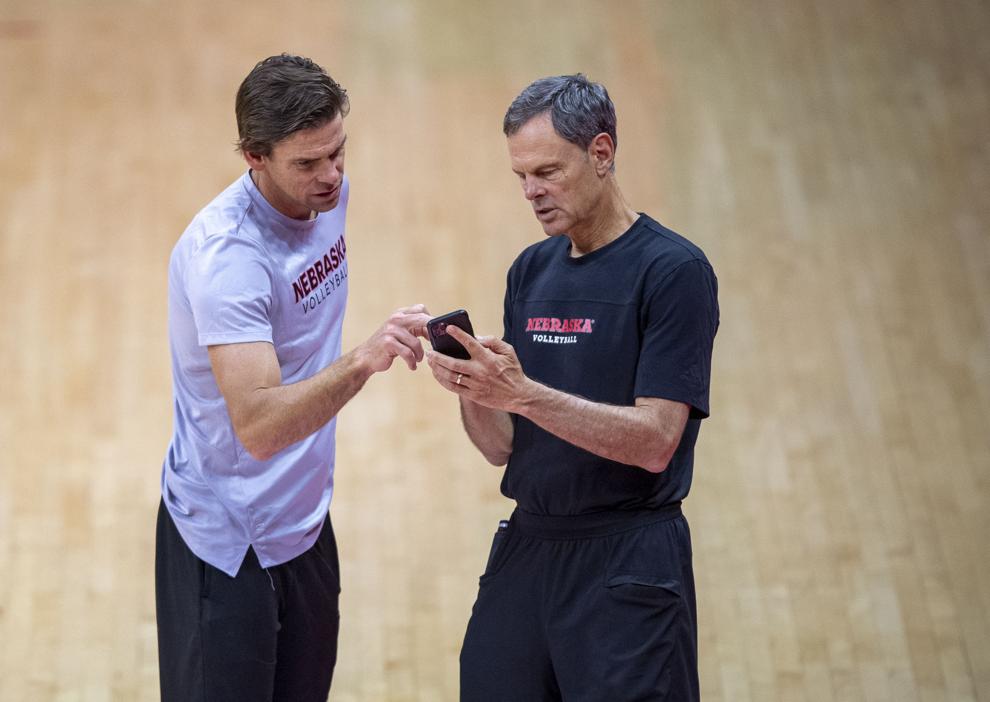 Nebraska Volleyball Camp, 7.10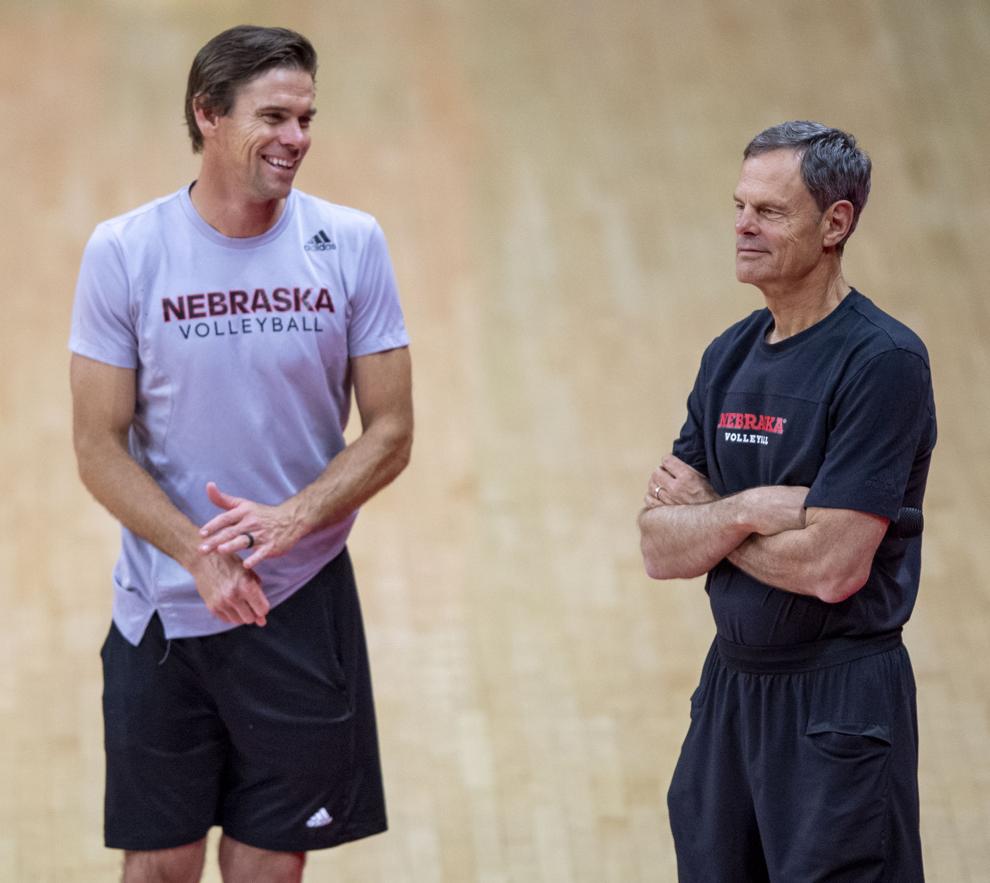 Nebraska Volleyball Camp, 7.10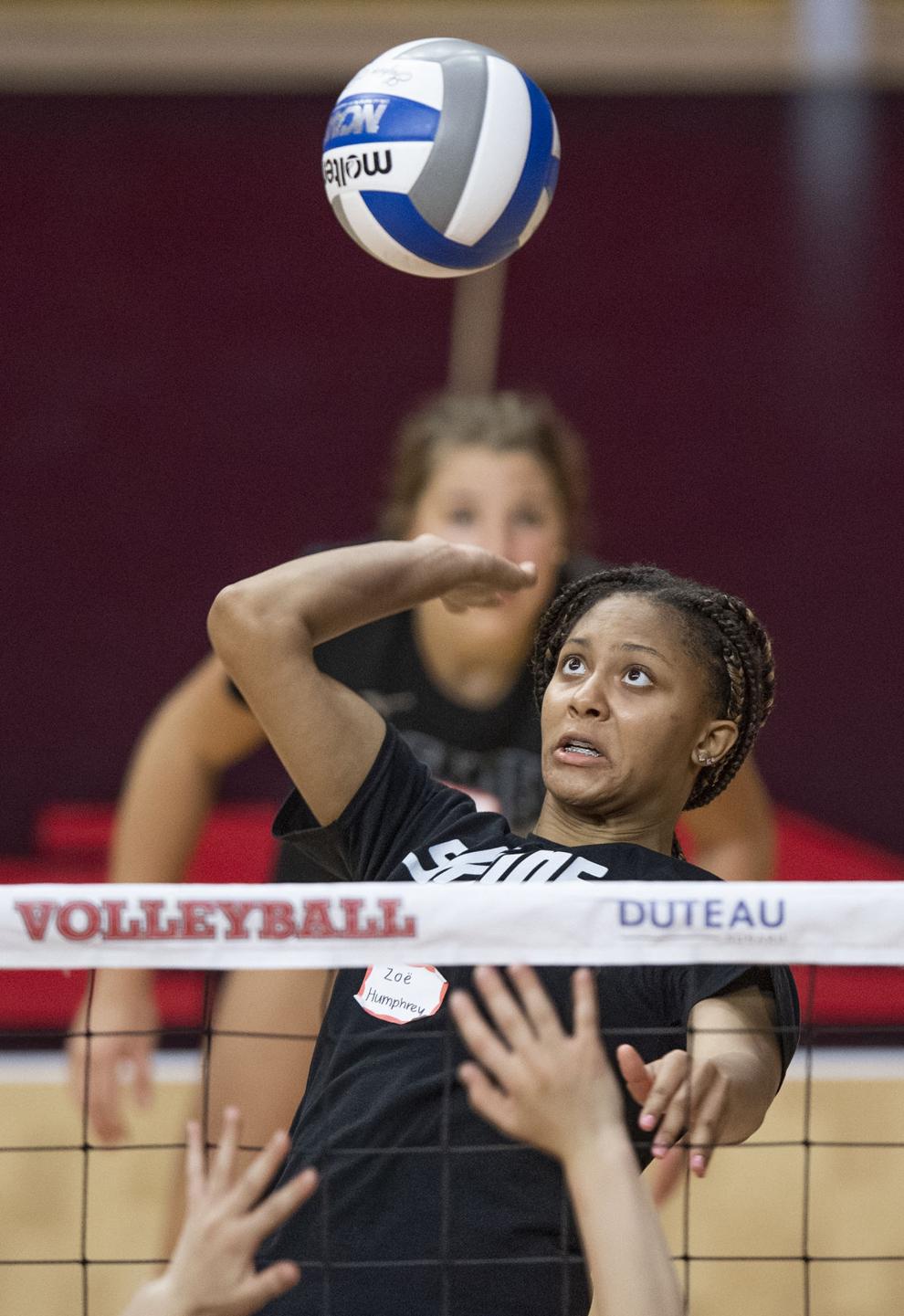 Nebraska Volleyball Camp, 7.10
Nebraska Volleyball Camp, 7.10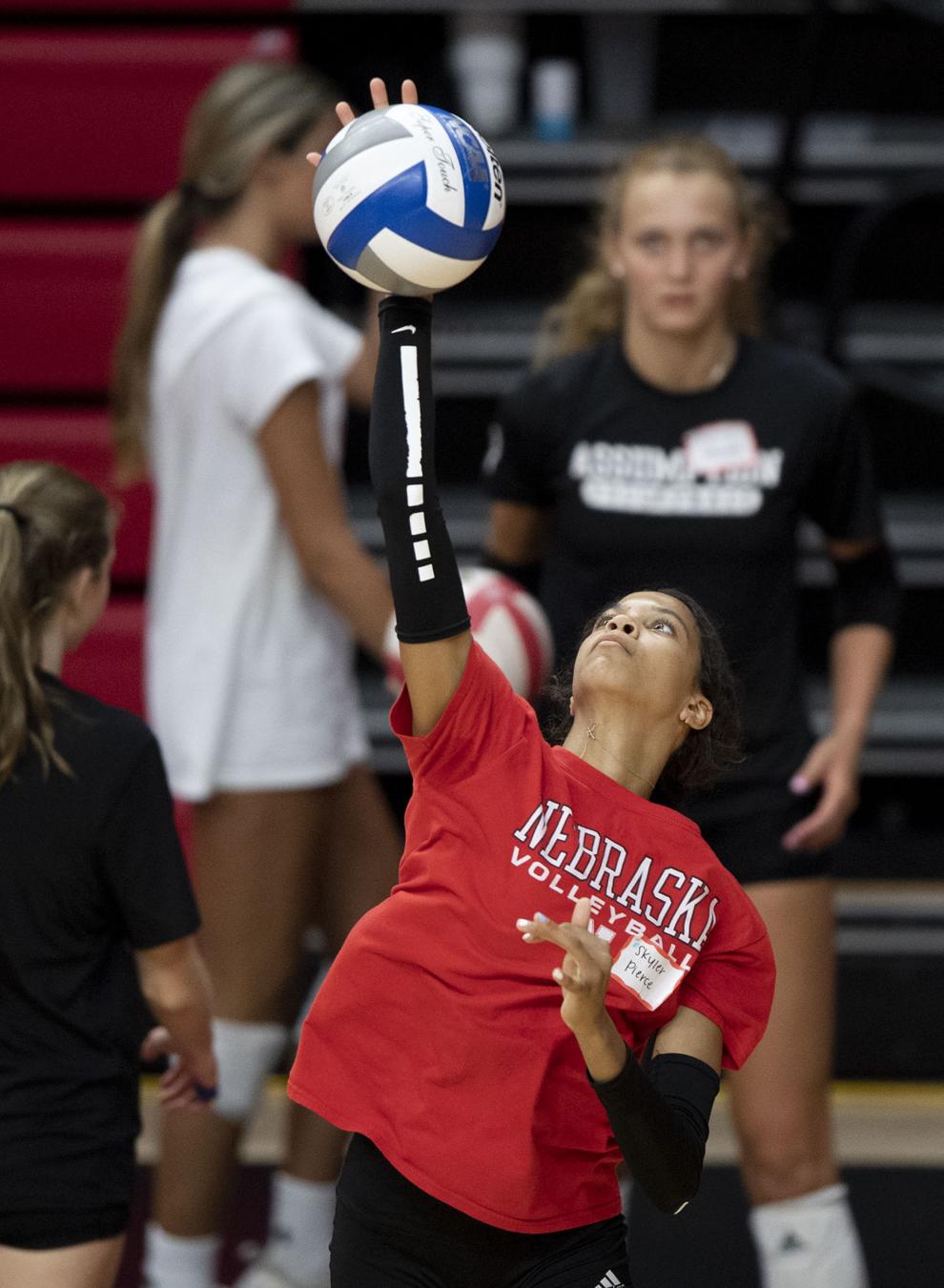 Nebraska Volleyball Camp, 7.10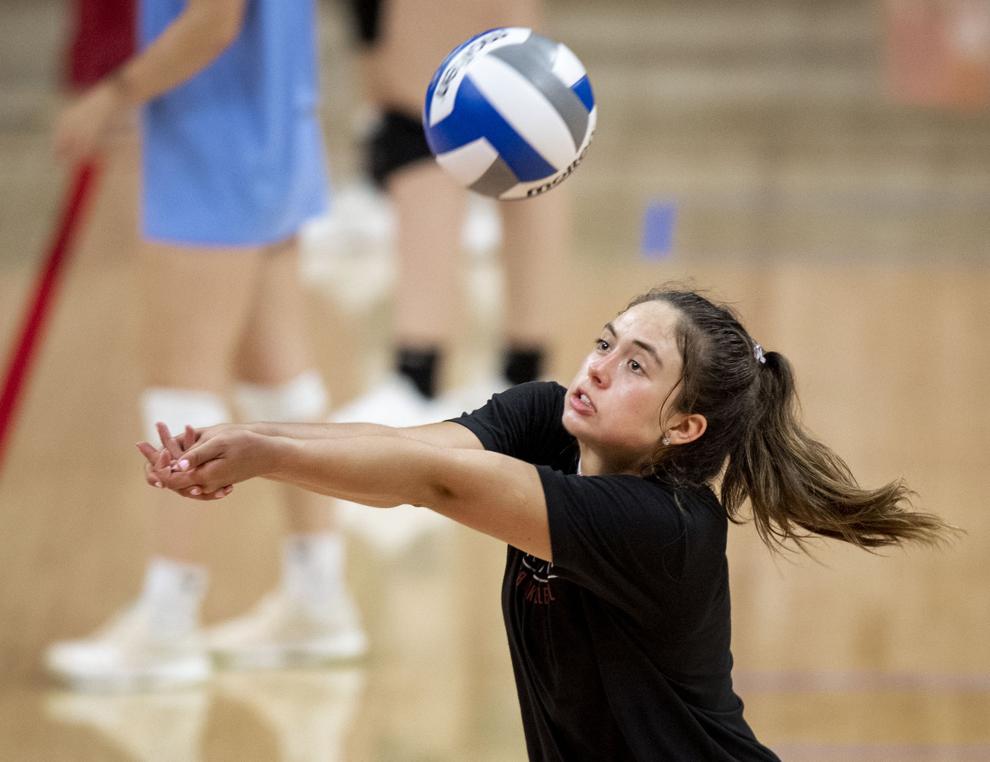 Nebraska Volleyball Camp, 7.10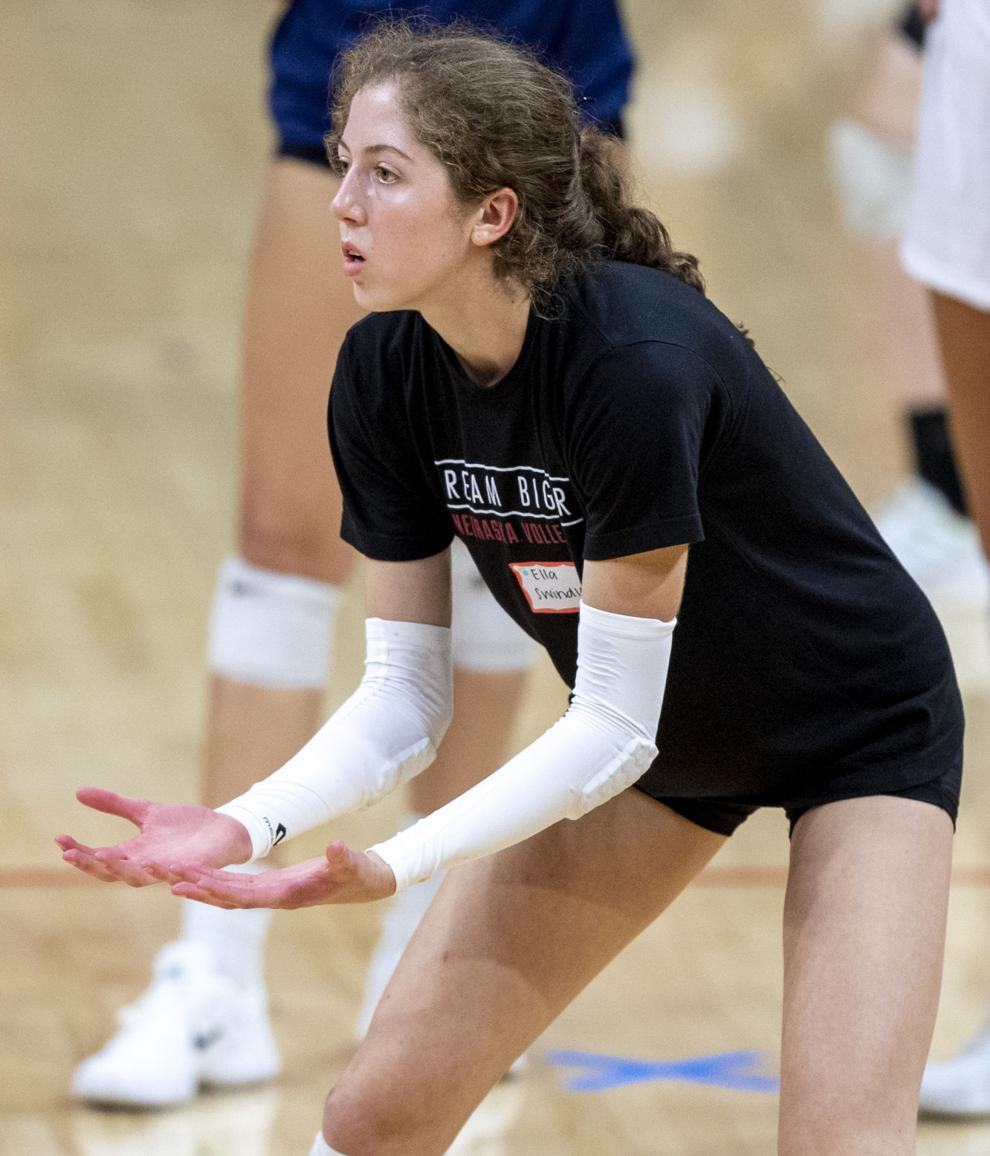 Nebraska Volleyball Camp, 7.10
Nebraska Volleyball Camp, 7.10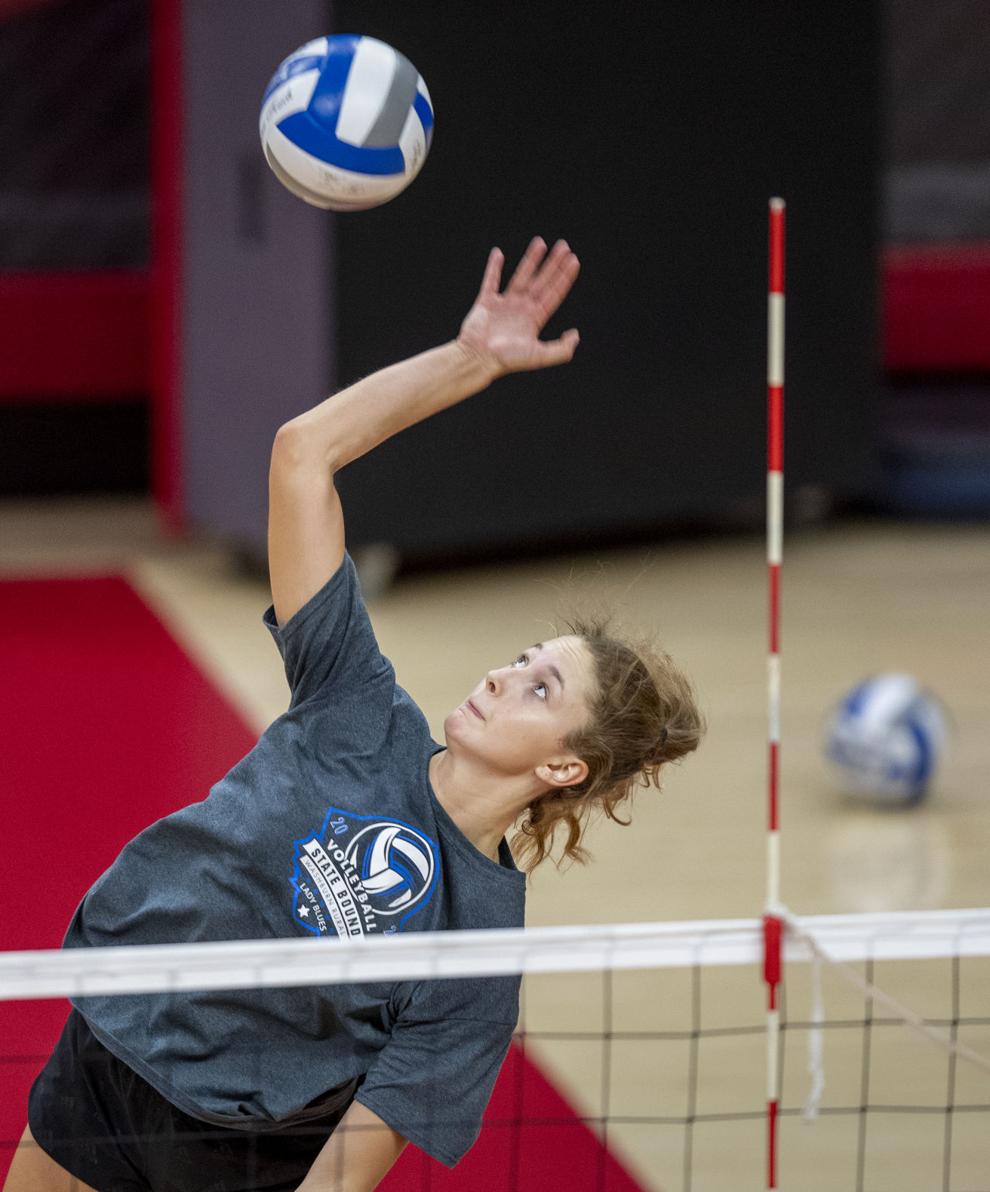 Nebraska Volleyball Camp, 7.10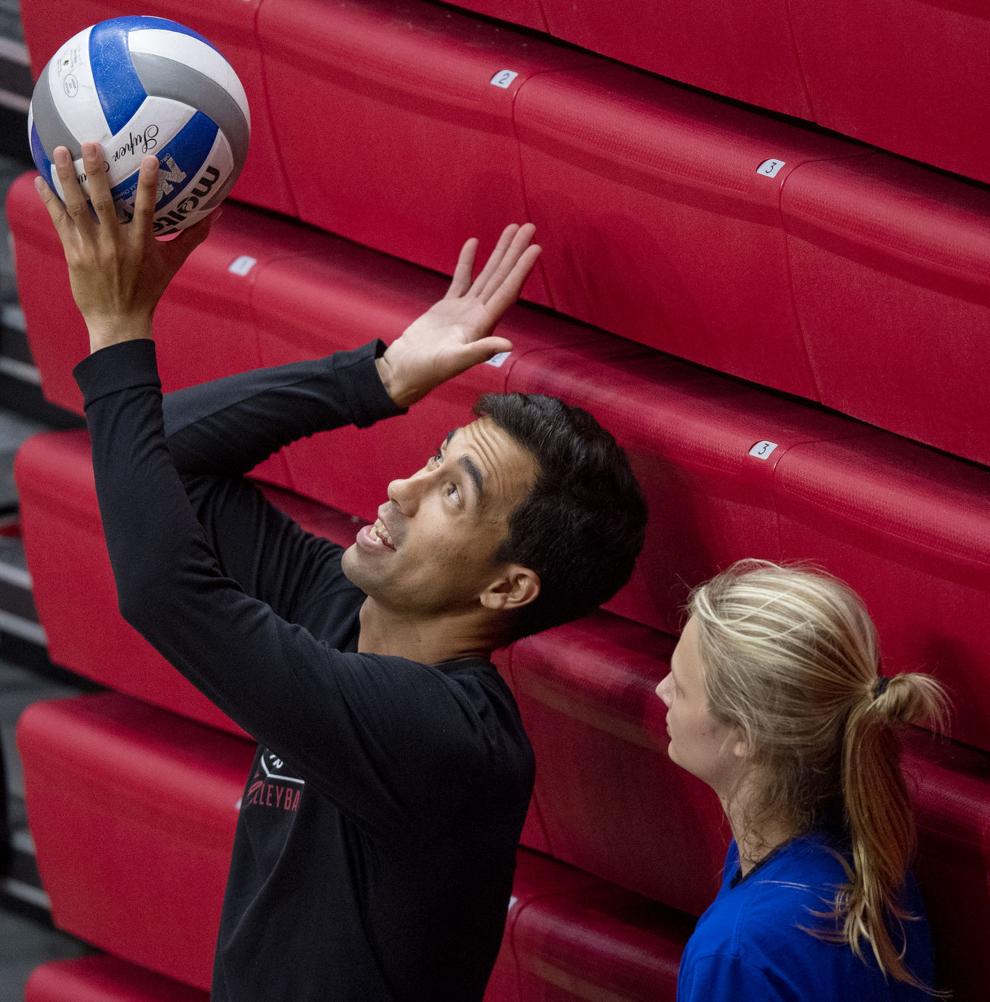 Nebraska Volleyball Camp, 7.10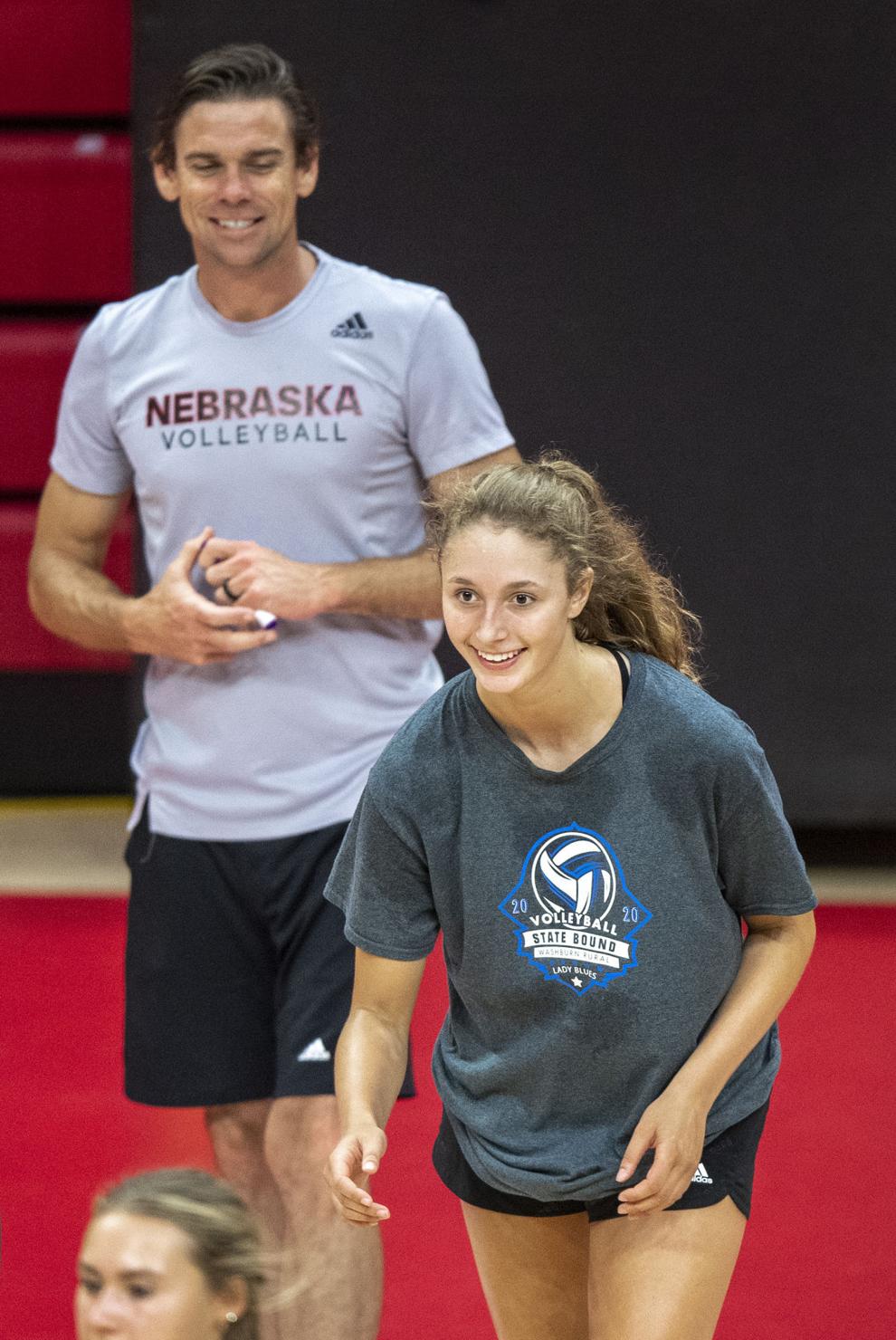 Nebraska Volleyball Camp, 7.10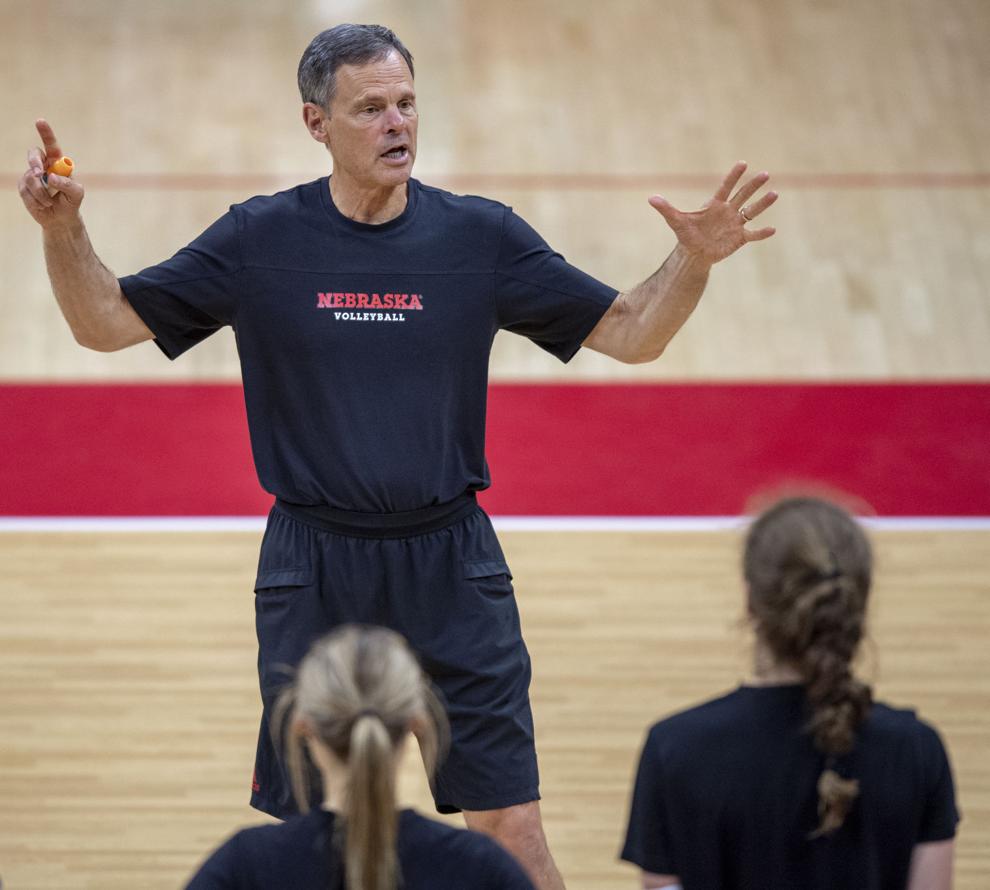 Nebraska Volleyball Camp, 7.10