The Nebraska volleyball team completed a long comeback in style in the final set of a five-set win against Ohio State on Friday.
The No. 4 ranked Huskers rallied by winning the final three sets in a 21-25, 21-25, 25-20, 25-20, 15-10 triumph against previously undefeated and No. 11 Ohio State at the Devaney Sports Center.
Nebraska's two senior All-Americans helped pull the Huskers along to a fourth straight win. Middle blocker Lauren Stivrins had 18 kills, six blocks and smashed the kill on match point. Lexi Sun had 17 kills, including three big ones in the fifth set, and two blocks.
After winning the third and fourth sets, Nebraska made sure it got rewarded for all the work and finished off the win.
The Huskers (10-1) had a great start to the fifth set with a 3-1 lead after a kill by Stivrins, by blocking star Ohio State hitter Emily Londot, and an ace by Kaylei Akana. The Huskers never trailed again.
Nebraska had three blocks in the third set. Nebraska hit .412 in the fifth set and held Ohio State to .190
"We really pulled it together, and I'm really proud of this team," said Husker setter Nicklin Hames.
It marked the first time the Huskers rallied from an 0-2 deficit to win in five sets since the 2018 NCAA semifinal win against Illinois.
In the fifth set, Nebraska played what coach John Cook refers to as Husker volleyball.
"We played just like we trained and did the things that you have to do to execute in set five," Cook said. "We served and passed really well, we tooled the block (for kills), we got a couple of stuff blocks. That's just trusting their training."
Ohio State got good matches from two freshman. Londot had a match-high 23 kills (.210 hitting) and middle blocker Rylee Rader had 14 kills with a .591 hitting percentage.
Through two sets Ohio State had 34 kills, while Nebraska only had 23 and its production was limited to just a few players.
Cook said Stivrins did most of the talking during the break after the second set.
"The only thing I really encouraged them to do was start thumping their serves more," Cook said. "We were not attacking with our serve at all. I knew if we were ever going to have chance to come back and win that thing we had to start being aggressive serving."
Needing to win the third set to avoid being swept, Nebraska led most of the set, and with a couple of kills down the stretch from Riley Zuhn, won the set 25-20 to extend the match.
Nebraska was at its best late in the fourth set, playing both solid defense and getting kills from every position at the net. The Huskers used a 4-0 run to take a 19-15 lead. Nebraska hit .353 in the set and held Ohio State to .057.
Madi Kubik rallied from a slow start to finish with 13 kills, and Kayla Caffey had five kills during the comeback. Akana served three aces.
"Our whole team kind of changed the way they were playing and their energy and their communication," Cook said. "We kind of flipped the switch. I don't know where it was the first two sets. Ohio State played really well, and we just couldn't get going for a while."
Nebraska libero Kenzie Knuckles had 24 digs, which was one more than Kylie Murr, the Ohio State libero and Knuckles' high school teammate in Yorktown, Indiana.
Nebraska's right-side hitter position continues to be a bit of roller coaster. Jazz Sweet started for just the second time this season, but had just one kill. Zuhn replaced Sweet and struggled before finishing with six kills on .357 hitting. She also had three blocks.
"At least we got seven kills (at the position)," Cook said. "We had zero last weekend for the whole weekend. We've got to continue to develop that, and make that a weapon for us."
Photos: Huskers rally from down 2-0 to outlast Buckeyes in five
Nebraska vs. Ohio State, 3.12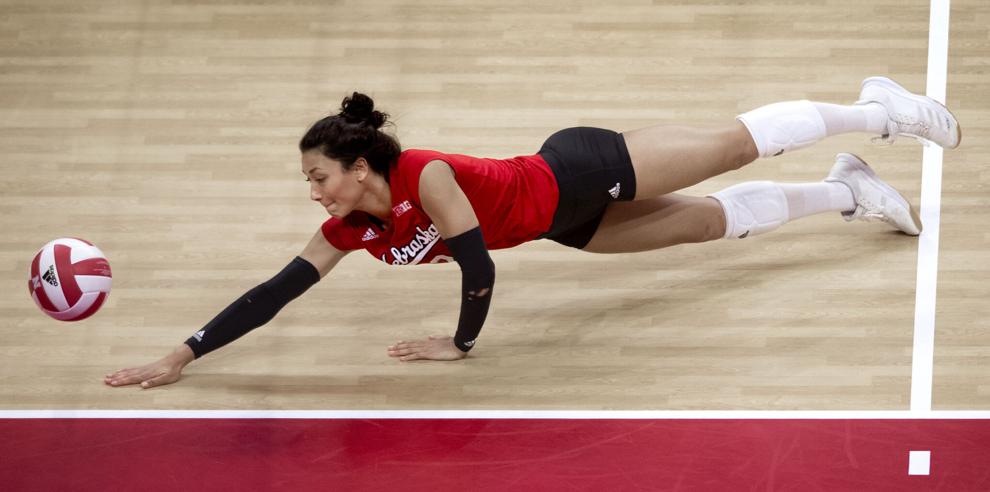 Nebraska vs. Ohio State, 3.12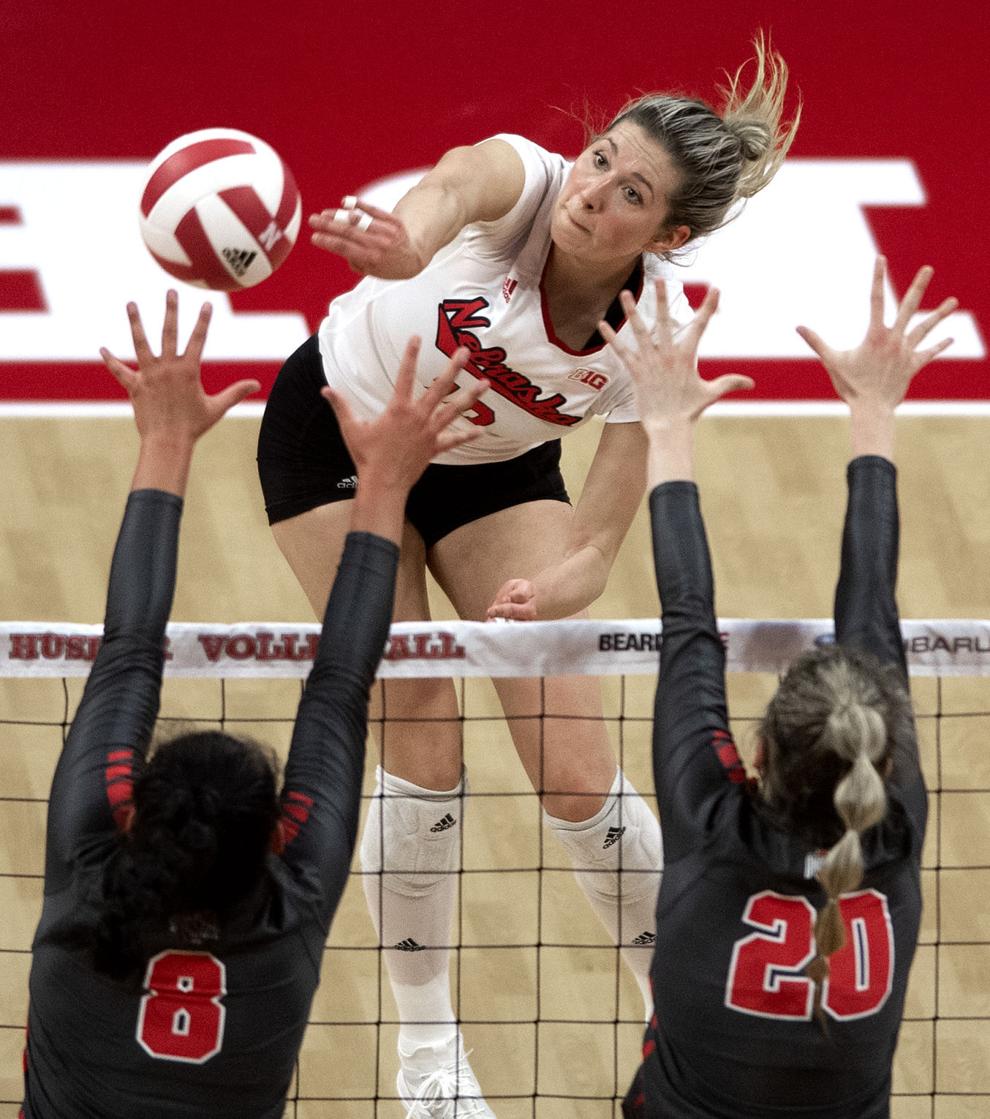 Nebraska vs. Ohio State, 3.12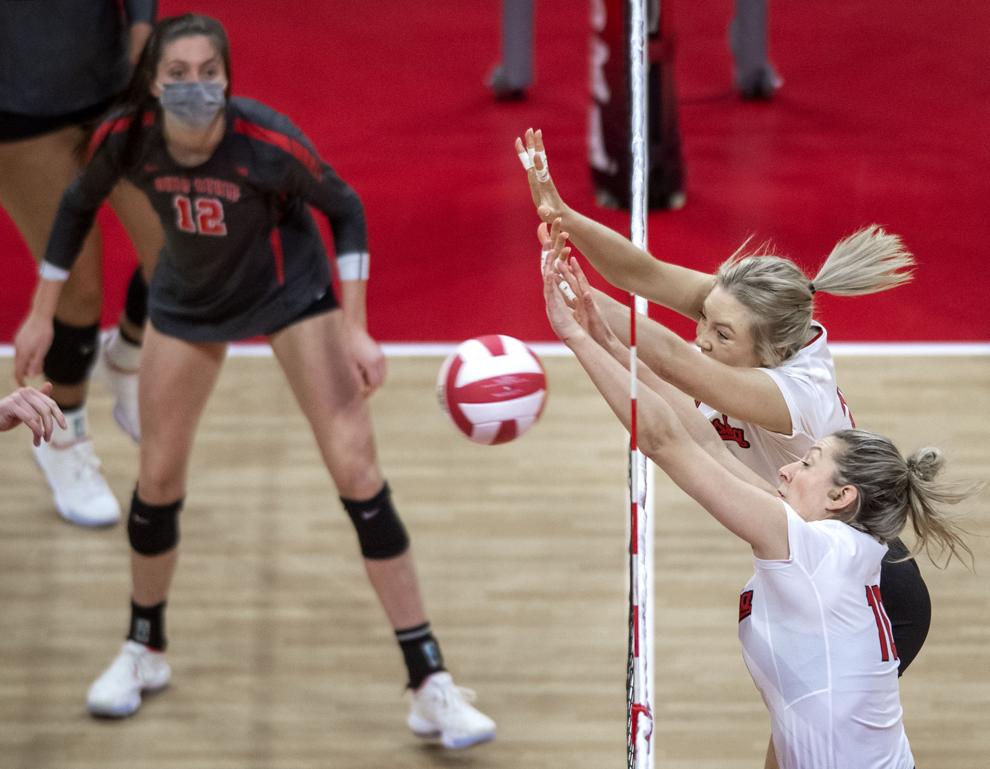 Nebraska vs. Ohio State, 3.12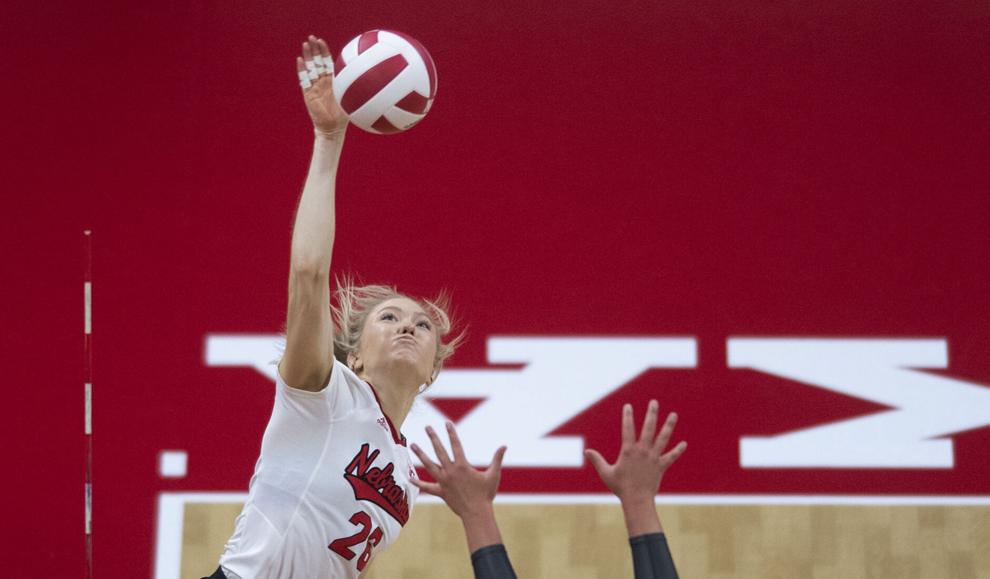 Nebraska vs. Ohio State, 3.12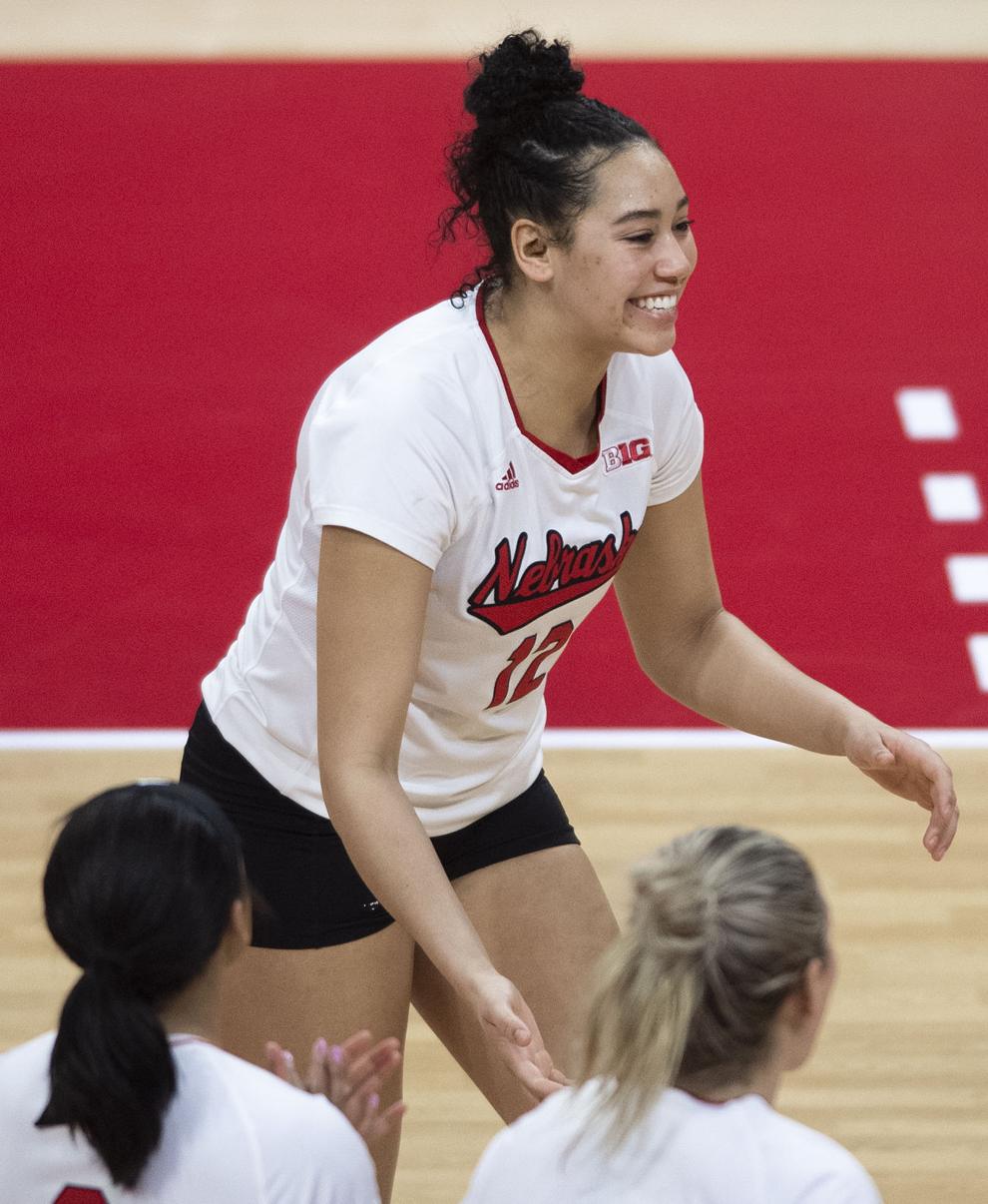 Nebraska vs. Ohio State, 3.12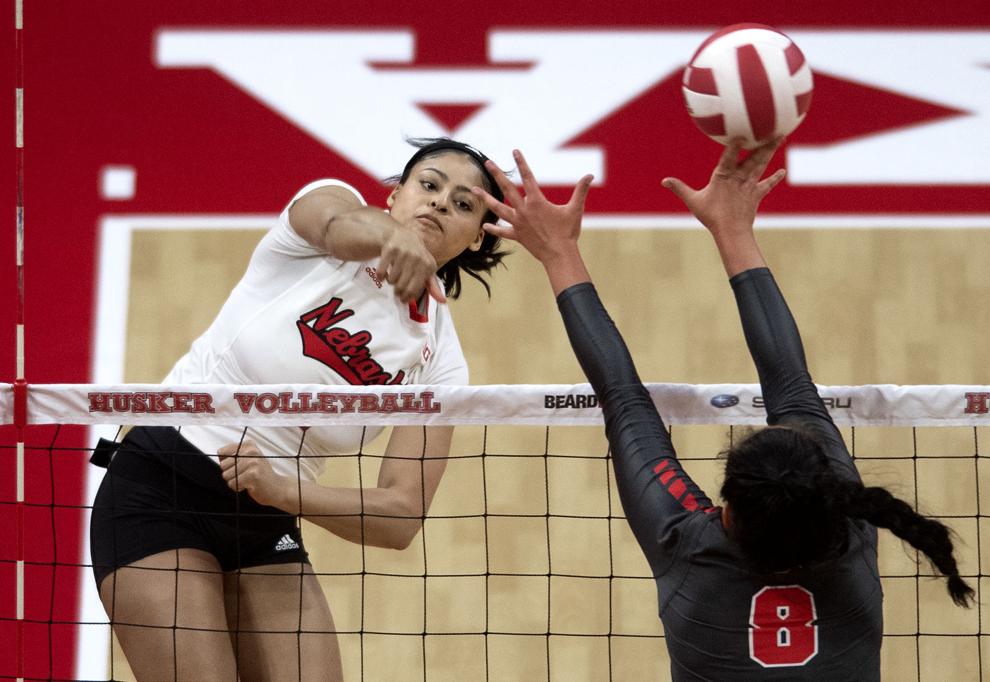 Nebraska vs. Ohio State, 3.12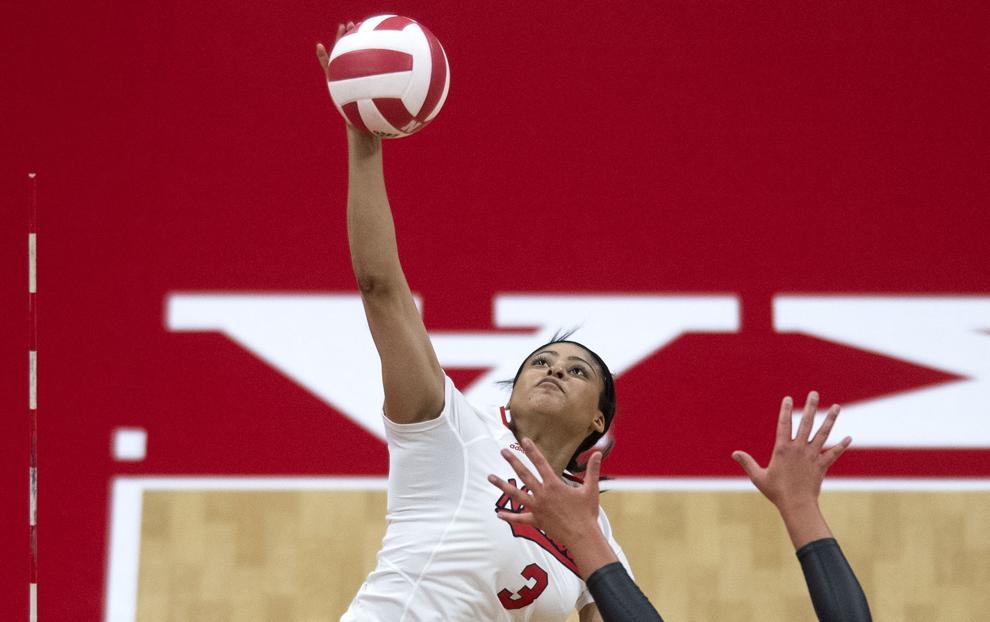 Nebraska vs. Ohio State, 3.12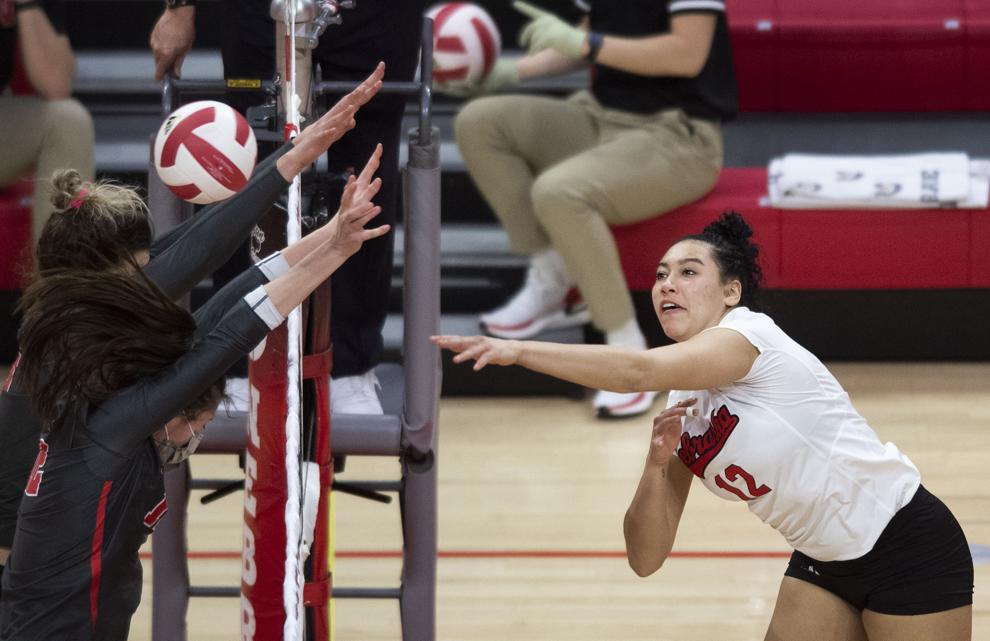 Nebraska vs. Ohio State, 3.12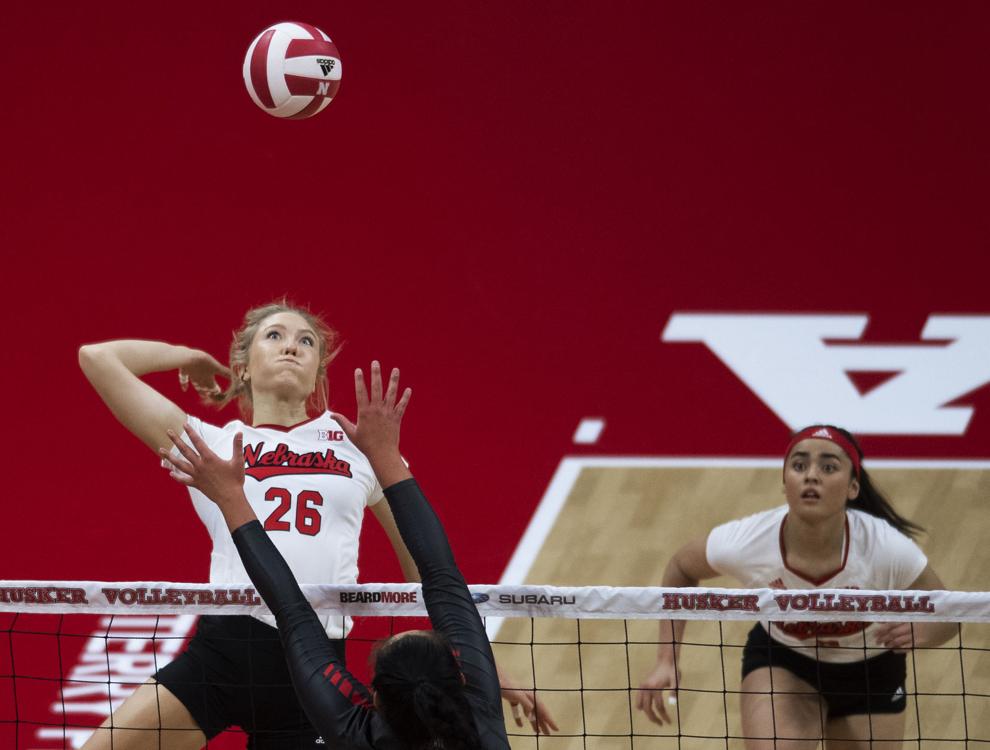 Nebraska vs. Ohio State, 3.12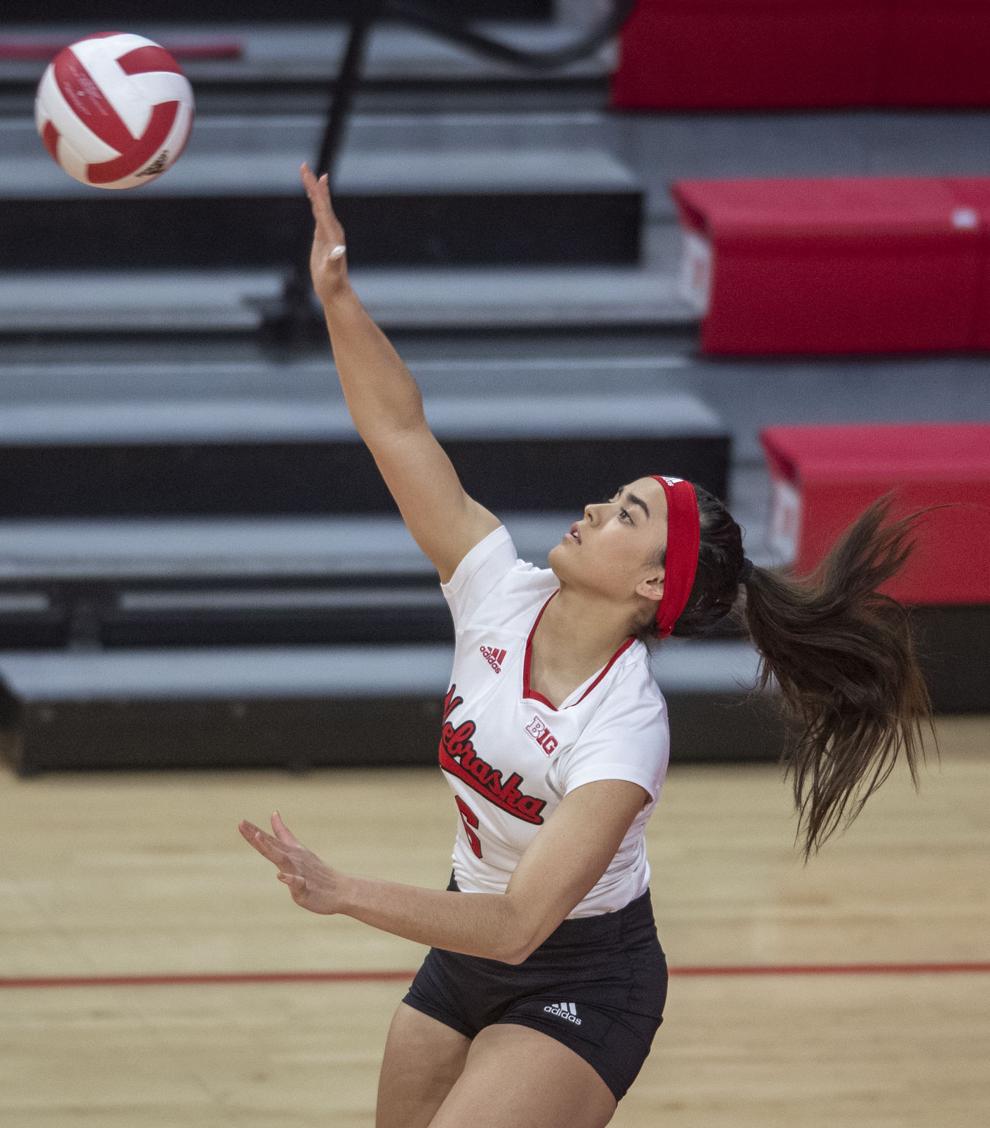 Nebraska vs. Ohio State, 3.12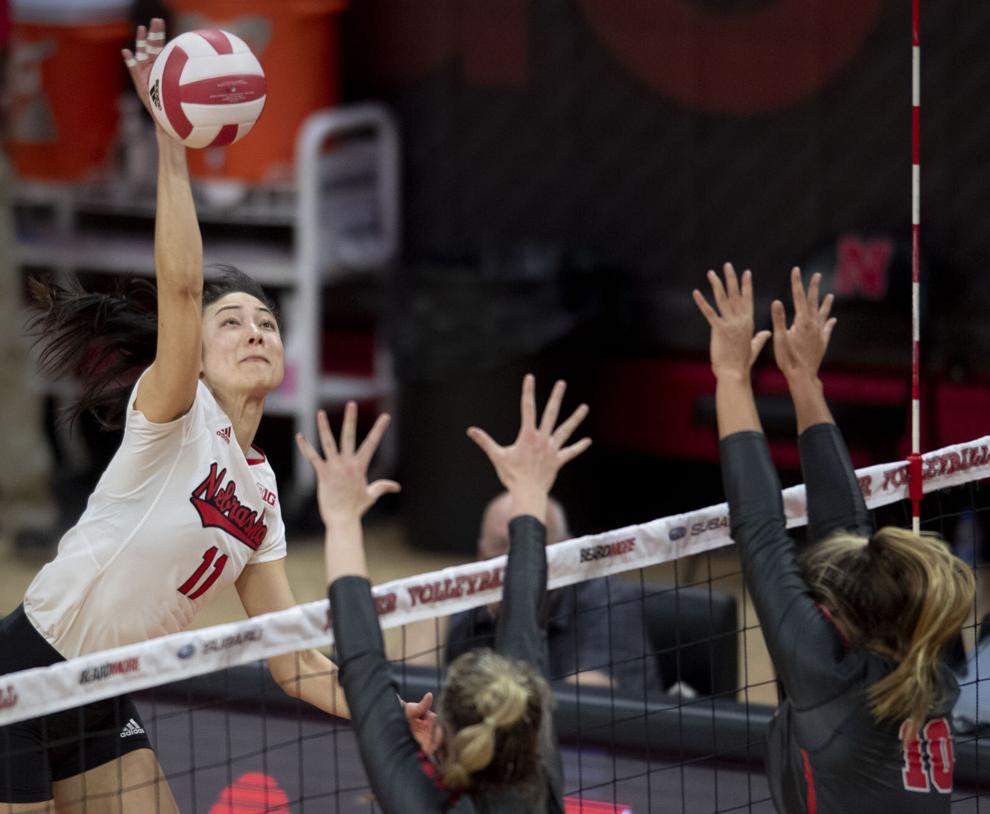 Nebraska vs. Ohio State, 3.12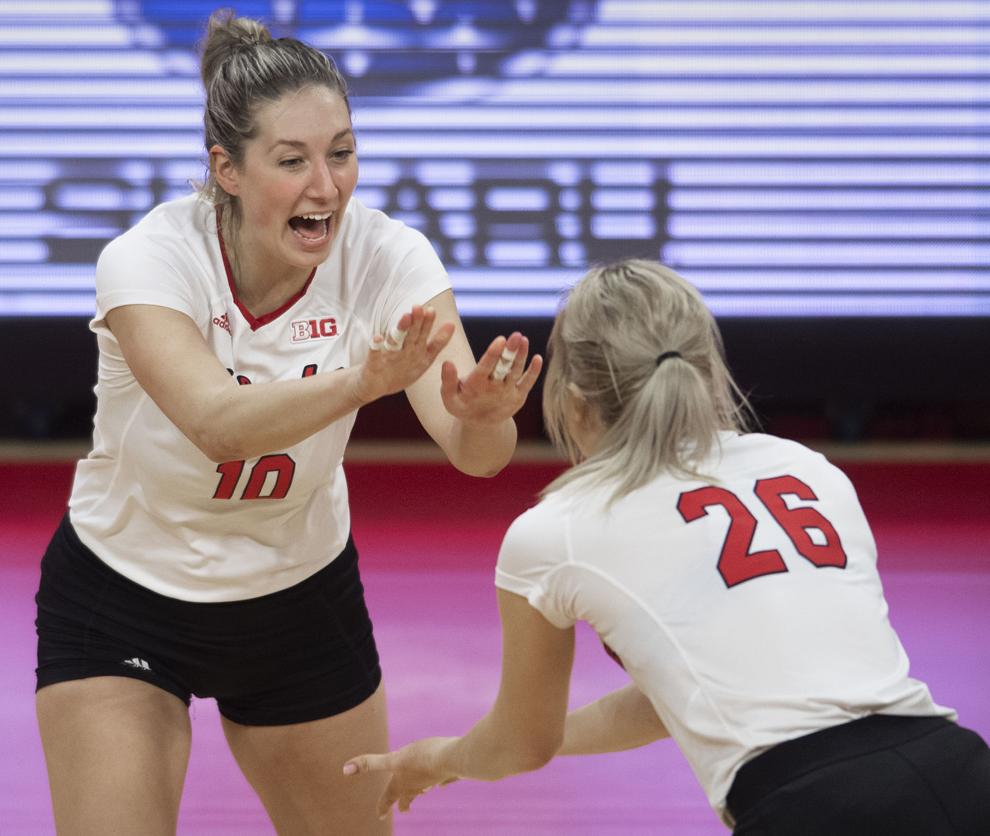 Nebraska vs. Ohio State, 3.12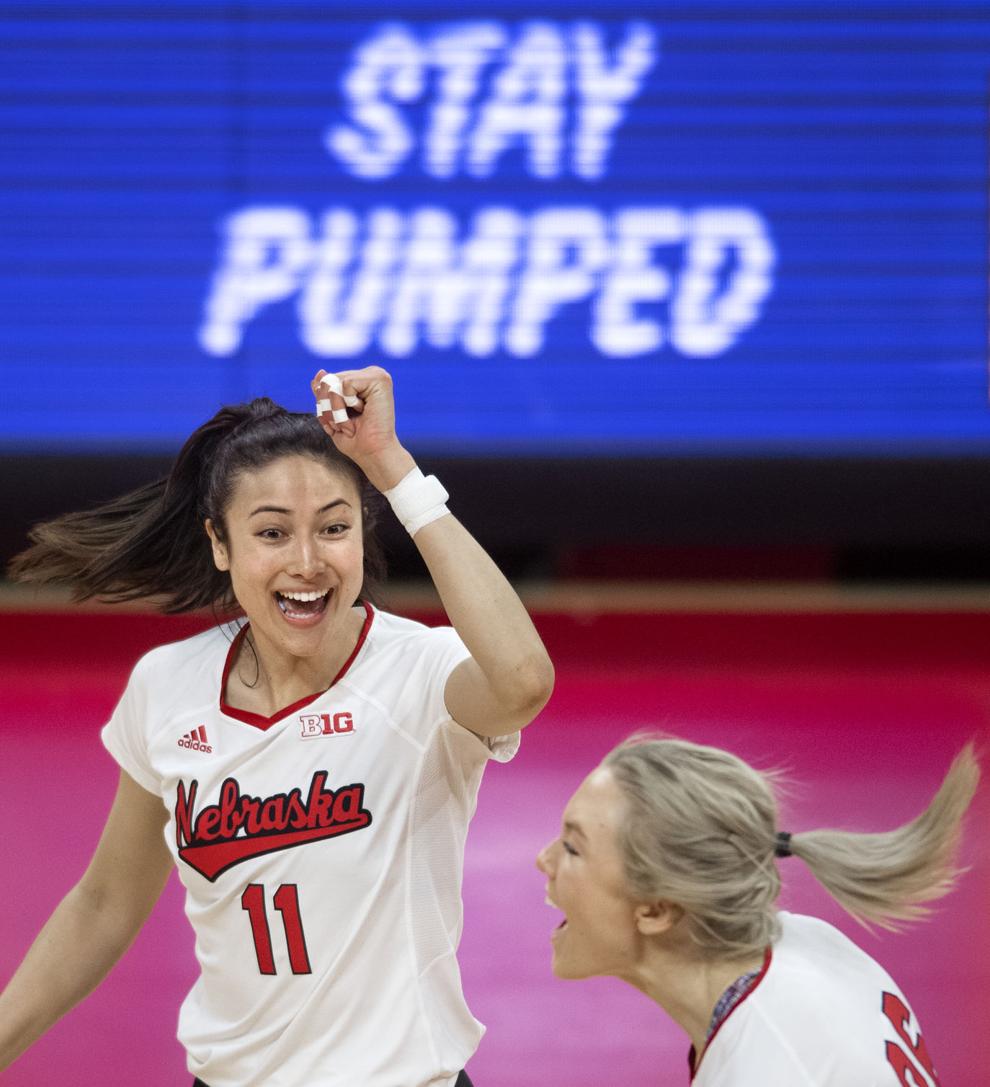 Nebraska vs. Ohio State, 3.12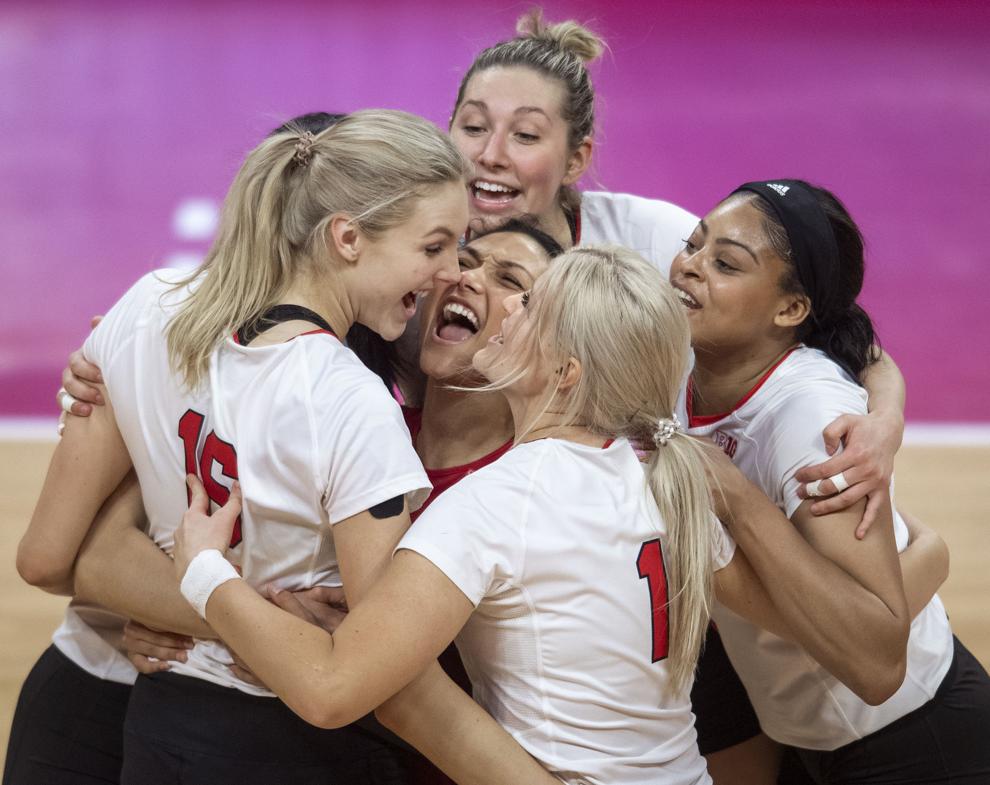 Nebraska vs. Ohio State, 3.12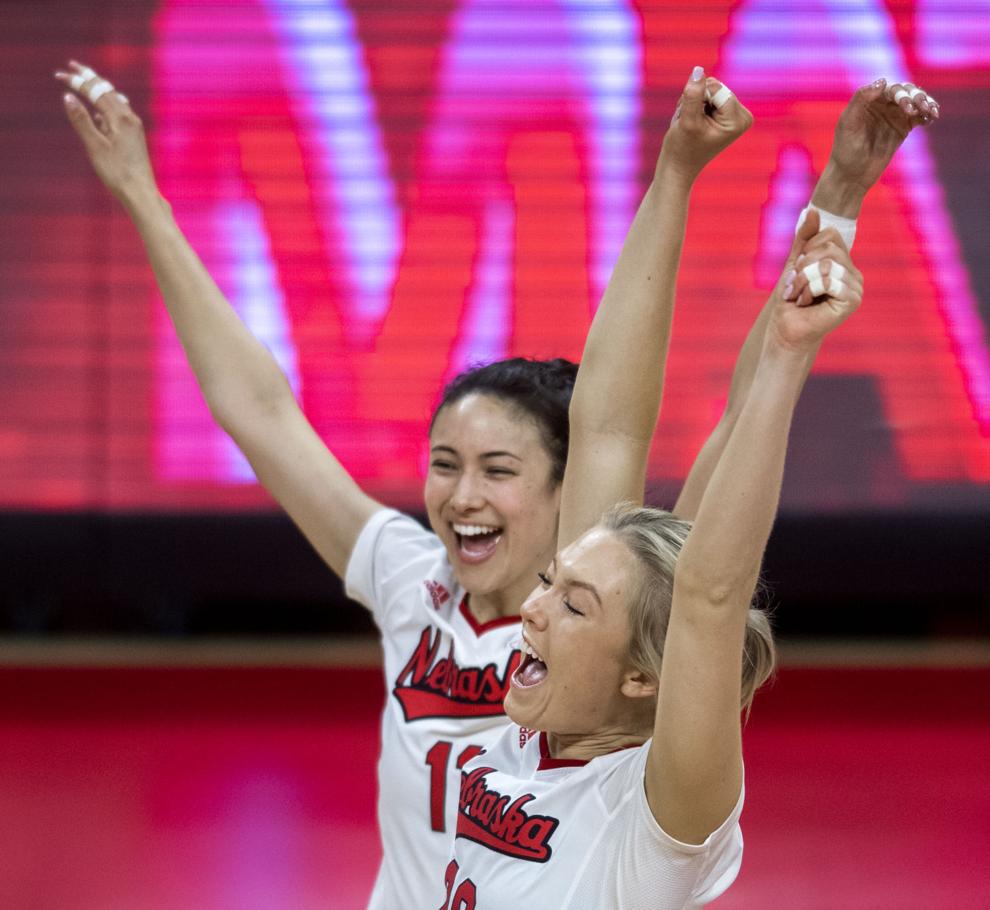 Nebraska vs. Ohio State, 3.12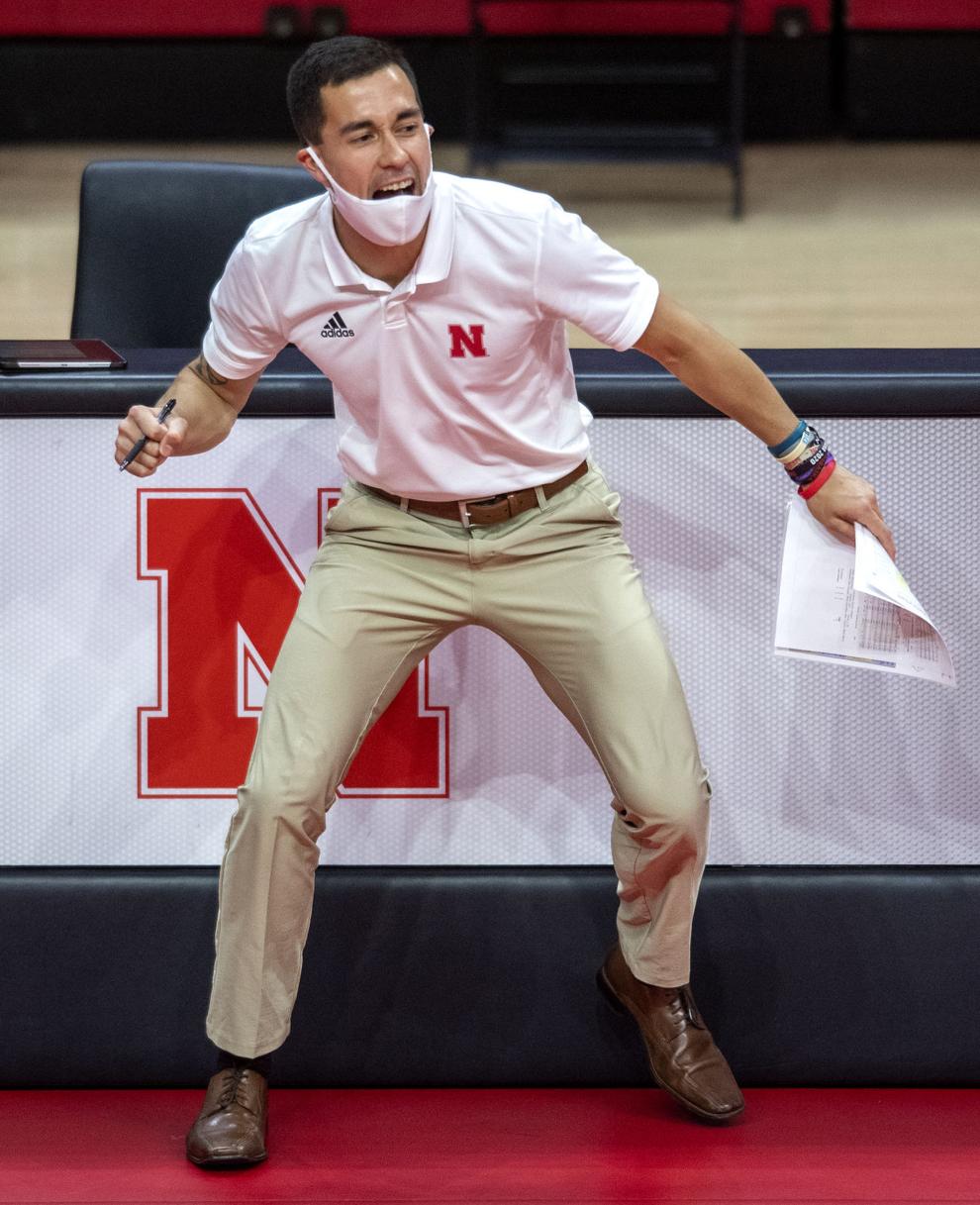 Nebraska vs. Ohio State, 3.12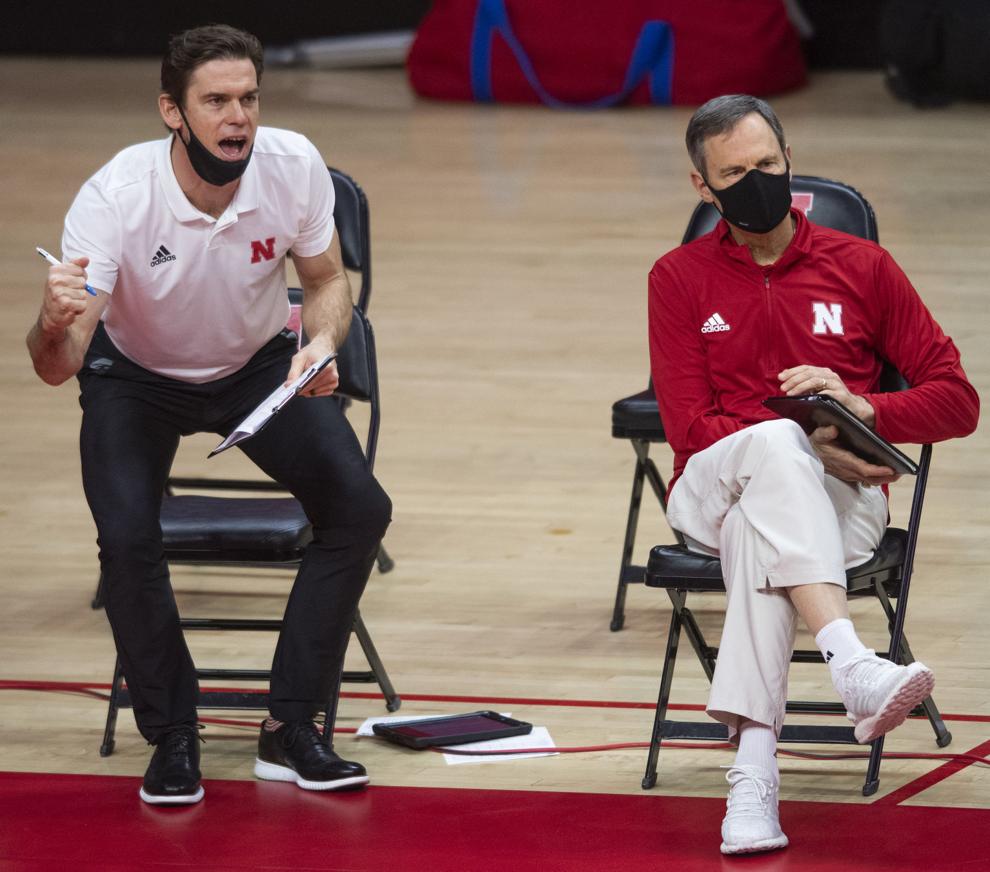 Nebraska vs. Ohio State, 3.12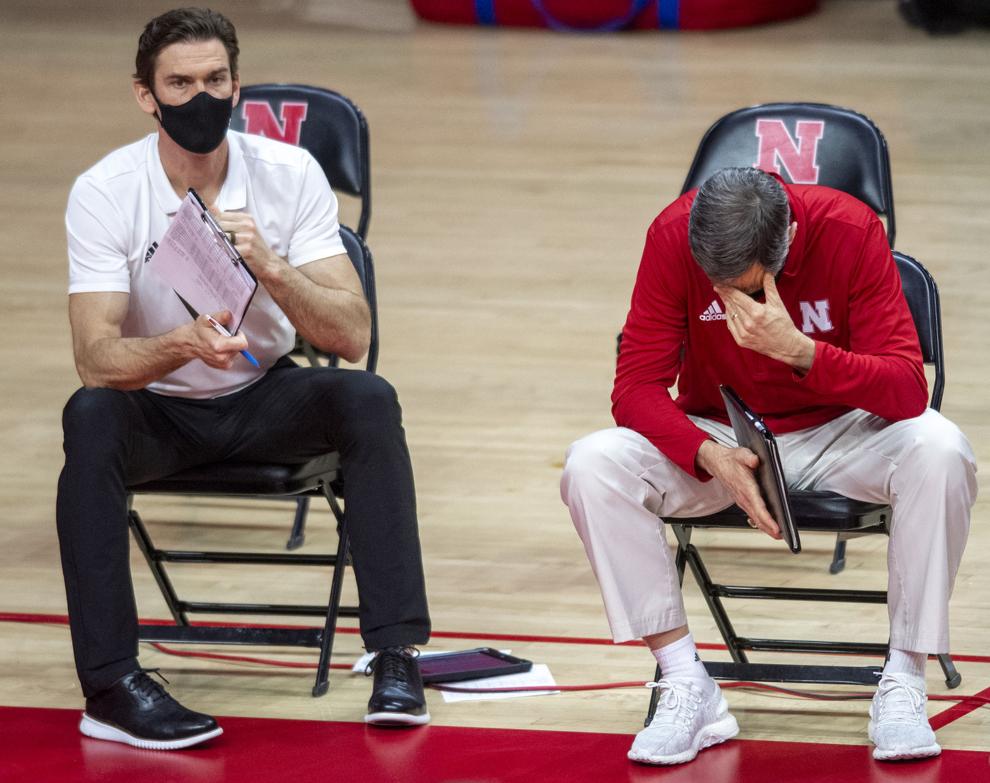 Nebraska vs. Ohio State, 3.12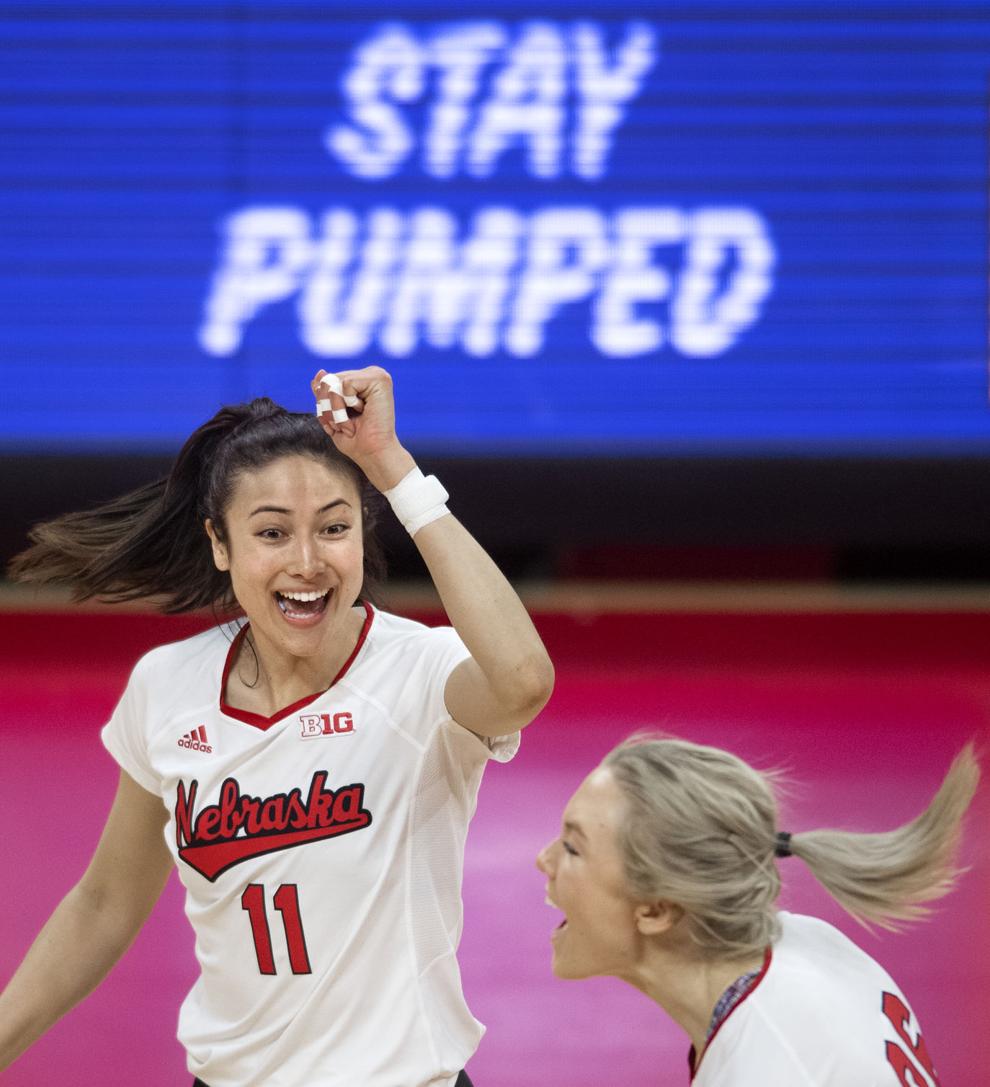 Nebraska vs. Ohio State, 3.12