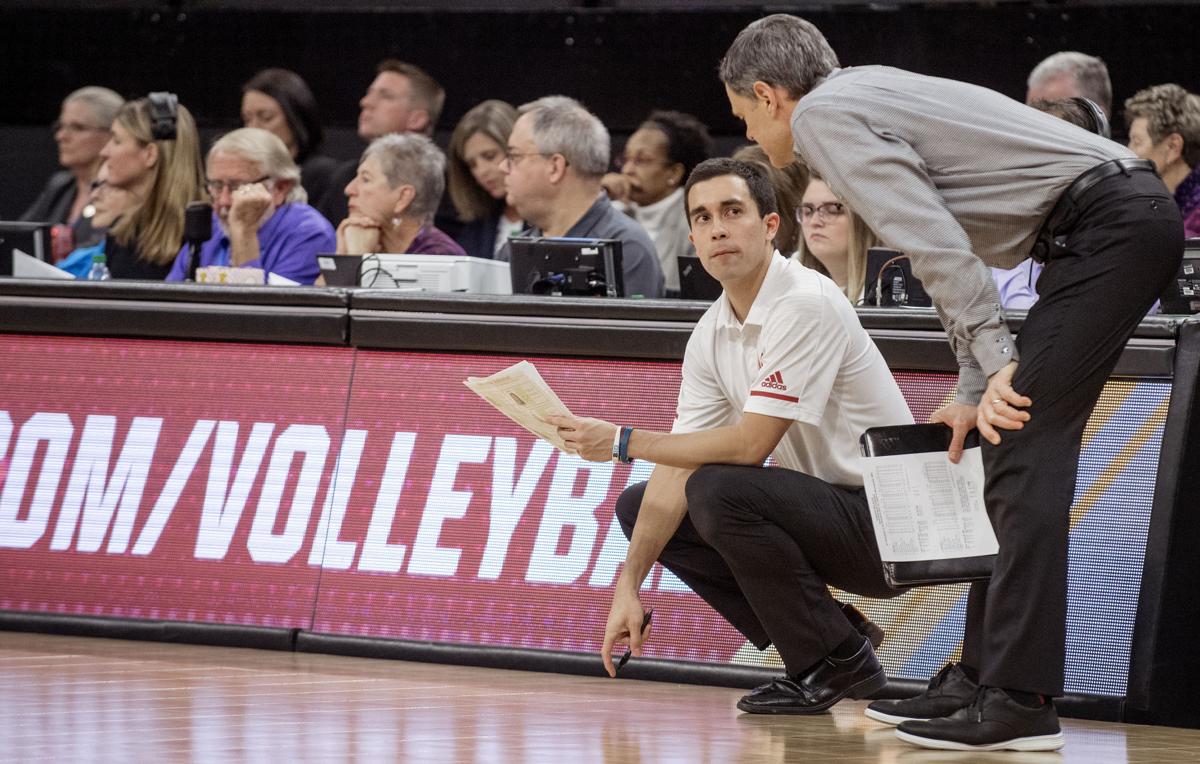 Jaylen Reyes and his girlfriend, Kristen Kelsay, will be together on Friday evening in Lincoln, but it won't be a date night.
That's because they're both successful young assistant coaches working for college volleyball programs in the Big Ten Conference — Reyes at Nebraska and Kelsay at Northwestern — and this is the week their teams play.
The first game of the weekend series is at 6 p.m. Friday and will be televised on NET.
Reyes is Nebraska's energetic and engaging assistant coach who helped the Huskers to an NCAA runner-up finish during his first season in 2018.
Kelsay already has worked for two Big Ten programs. After she played at Michigan State, she stayed in East Lansing to coach the Spartans for several years. In 2019, she went to Northwestern, a move that allowed her to stay in the top volleyball conference in the country and also be closer to her family in Wheaton, Illinois.
The couple have been dating for about one year, so this is the first time they've coached against each other while in a relationship.
Reyes and Kelsay first met while recruiting at a club volleyball tournament. Then they started spending more time together while attending the coach's convention held each year during the NCAA Final Four, which leads to a slightly different story when people ask how they met.
"We met during recruiting," Reyes said. "I always give her a hard time, she always says (the 2019 coaches) convention in Pittsburgh, but we technically met in recruiting the year before in Atlanta. We started hanging out at the AVCA convention at last year's Final Four.
"I guess the only benefit of us not playing in the Final Four is I got to meet Kristen, because if we were playing I wouldn't have been hanging out with a ton of people. I probably would have been watching video all weekend."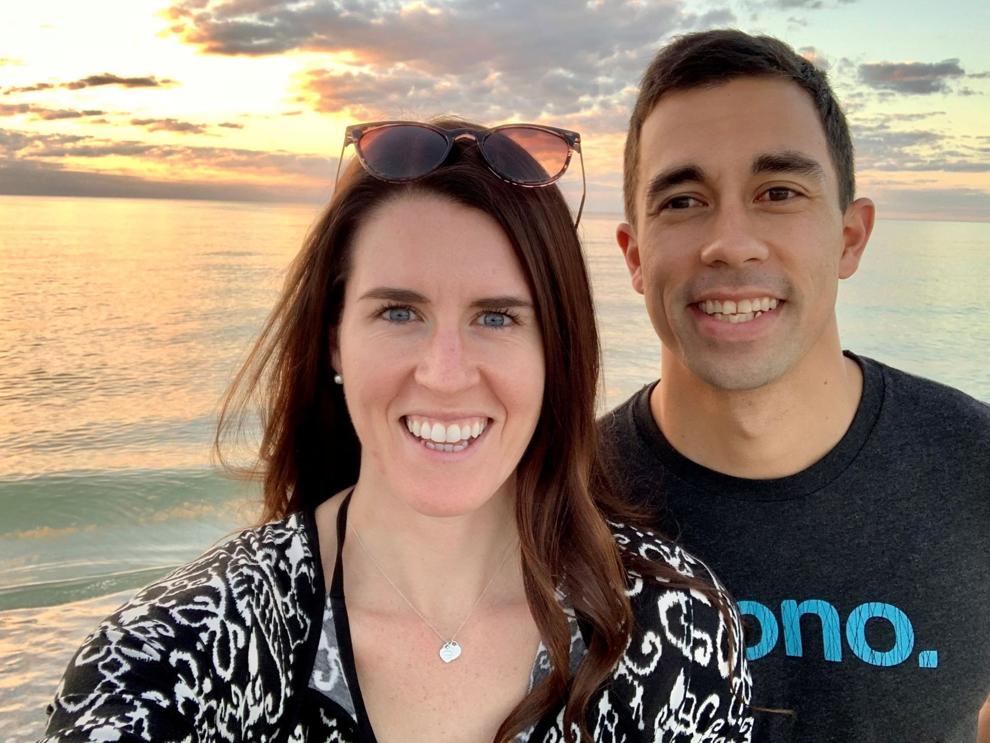 Reyes says the couple often talk about work but haven't much this week as they prepare to play.
"I think we'll start talking a lot of volleyball starting Saturday night again," Reyes said.
"We're both competitive and we both want to do our teams right, so we try to keep super-professional. The girls (Nebraska players) have been giving me kind of a hard time, and I'm assuming her team has been giving her a hard time about it this week."
Reyes and Kelsay are the recruiting coordinators for their programs. There are some top prospects in the Big Ten footprint in the class that college coaches are currently evaluating (high school sophomores) whom both programs will likely be making offers to this summer.
As a setter at Michigan State from 2010-13, Kelsay played against Nebraska.
And Kelsay was actually committed to Nebraska during high school. Her dad has told Reyes stories about watching the Tunnel Walk at a Nebraska football game during a recruiting visit.
But after Kelsay committed, Nebraska's roster changed when setter Lauren Cook transferred from UCLA to play at Nebraska, where her father, John, was head coach. So Kelsay decided to go to Michigan State instead. It worked out well for both sides.
"I never knew that (she was committed to Nebraska) until probably a month of us dating and she kind of told me that," Reyes said. "And then I even asked Coach, I'm like, 'John, did Kristen commit to Nebraska?' And he told me the whole story."
Kelsay's sister, McKenna, also played volleyball in the Big Ten at Illinois.
Like Nebraska, Northwestern is 2-0 after beating Rutgers twice last week. Northwestern has one of the most dynamic players in the league in outside hitter Temi Thomas-Ailara. The Wildcats' starting libero is Megan Miller, who was Nebraska's defensive specialist the past two seasons.
"(Northwestern is) doing some great stuff and getting some awesome kids," Reyes said.
Reyes' coaching responsibilities changed slightly during the past year after Kayla Banwarth left and Tyler Hildebrand returned to the staff as associate head coach. Now Reyes coaches defensive specialists, the position he was a four-year starter at in college at BYU.
Hildebrand coaches the middle blockers and helps coordinate the defense.
During the first two matches of the season, Hildebrand roamed the sideline coaching defense while also trying to help on offense. But for this week's matches, Hildebrand will focus more on offense, while Reyes will make more of the calls on defense. Cook handles serving and serve receive.
"We're going to try this out, and I think there is going to be a ton of benefit," Reyes said. "Hopefully we play well this weekend."