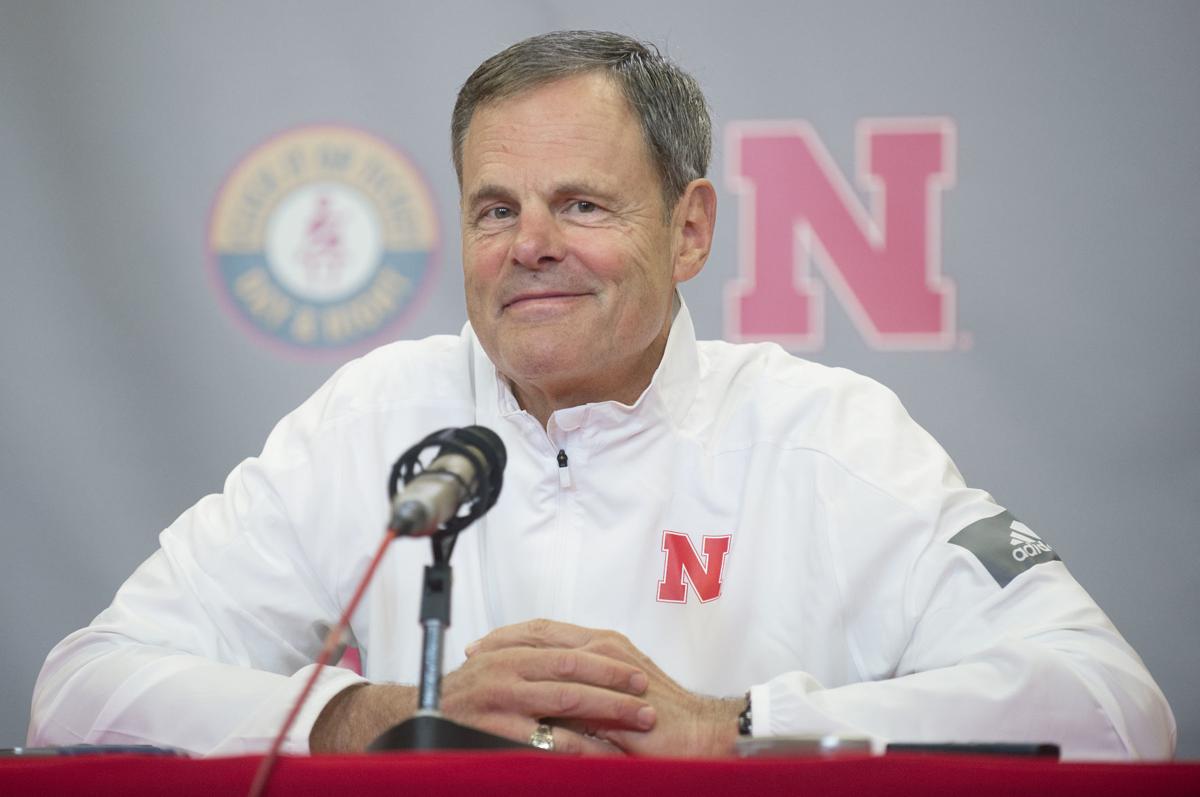 Taking a closer look at some of what Nebraska volleyball coach John Cook said during media day on Friday:
"I don't know if it's kept me up (at night), but it's motivated me to do a better job of coaching so if we're in that position again, we're going to make those plays and not let those things happen."
Nebraska came up just short of winning the national championship match last season, losing 15-12 in the fifth set against Stanford. Since the loss, Cook has reminded the players that the difference between being a national champion and not was just three plays, including a couple of missed serves in the final set. Middle blocker Lauren Stivrins says she thinks about that match every day.
The Huskers will get to play Stanford again, in a regular-season match in Lincoln on Sept. 18. That's the start of a stretch where Nebraska and Stanford will play in the regular season for at least five straight years. Cook is fired up that they'll get to play Stanford again.
"At the end of the Asia trip it was pretty obvious that they were going to be our captains."
Nicklin Hames and Stivrins have been captains-in-training since January, and now they're officially the captains. After last season Cook realized that Nebraska wouldn't have any obvious senior captains for 2019, and chose to prepare Hames and Stivrins for the job. During the summer trip to China and Japan the duo showed they were ready.
Hames is only a sophomore, but Cook prefers to have the setter as a captain because they're always in the match and running the show. Stivrins is in her fourth year in the program, and has gone from not playing her first year, to a starter on a national championship team as a redshirt freshman, to a first-team All-American as a sophomore.
After backup setter Mari Kurkova left the team in the offseason, Nebraska doesn't have any seniors on the team.
"I think Lexi (Sun) has played Lexi volleyball her whole life and she's very talented, but she has to play within our system and more disciplined and be able to understand how we play. She can't dominate people anymore like she could before."
When Sun transferred from Texas to Nebraska in 2018 she wanted to be coached hard, and it sounds like she's going to get that during her junior season. Last season she ranked second on the team in kills with 327, but had just a .195 hitting percentage, and at times needed to be better in serve receive.
Cook says he's seen progress from Sun, and he's excited to see what she can do in her second year as a Husker.
"Obviously now we know what a great player Mikaela Foecke was. I mean she's literally in the hunt to go to the Olympics (in 2020) as a freshman, which is unheard of at that level."
In 44 years of the Nebraska volleyball program, the Huskers have had to replace many great players before and been just fine, and that can happen again now that Foecke is gone. Kelly Hunter set the Huskers to a national championship in 2017 and was a great player and leader, but Hames nearly did the same as a freshman in 2018 as Hunter's replacement.
But without Foecke, everybody, including at least two freshmen, is going to have to be better than they were before.
As for Foecke's future, she still has a lot of work to do, with the national team roster going from 14 players to 12 for the Olympics.
Be the first to know
Get local news delivered to your inbox!