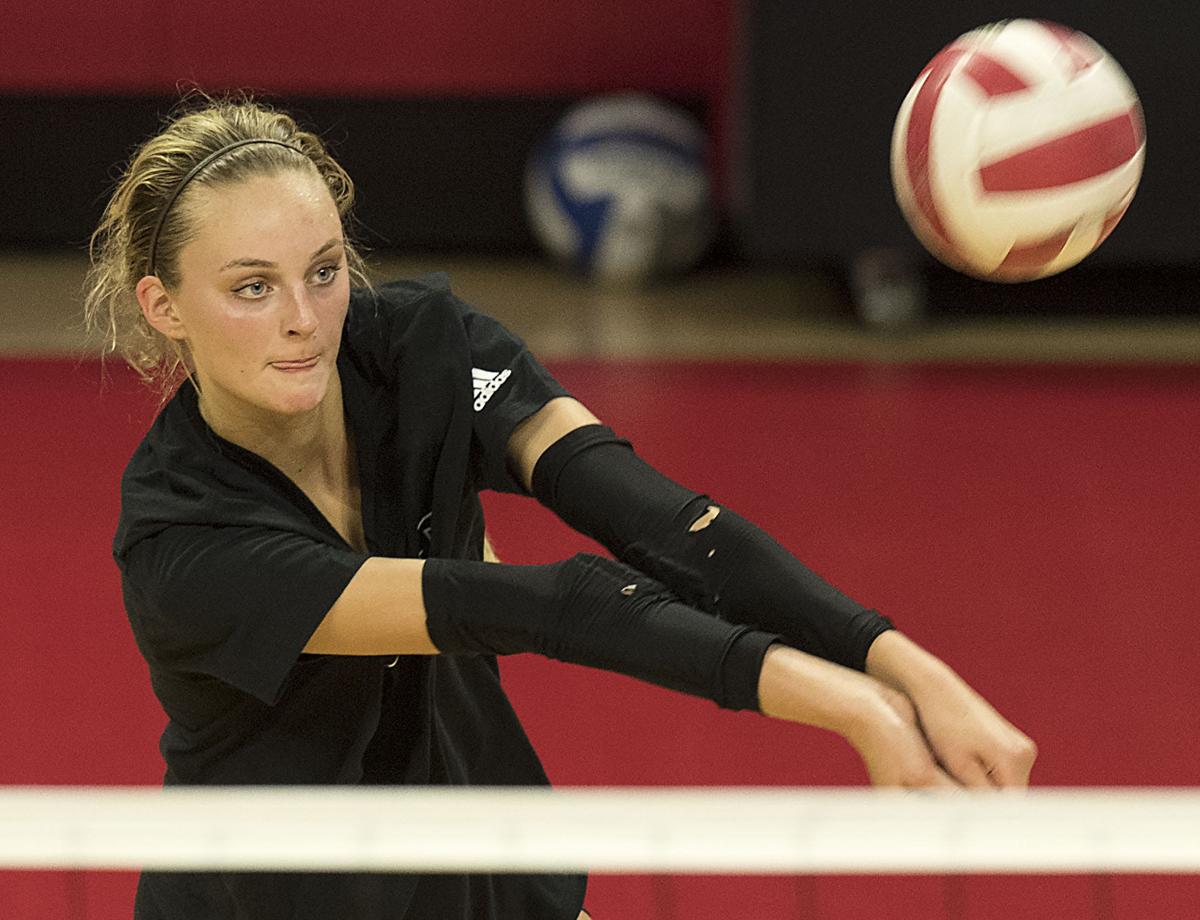 Half of the recruiting class for the Nebraska volleyball team will get an early start on their college careers in January.
Ally Batenhorst, a 6-foot-4 outside hitter from Katy, Texas, has finalized her plans to graduate early from high school and join the Huskers in January, her father, Kurt Batenhorst, told the Journal Star on Tuesday.
She's the third member of Nebraska's six-player recruiting class for next season who plans to enroll early, and all are top-10 national recruits. Setter Kennedi Orr (No. 1 player) and defensive specialist Lexi Rodriguez (No. 10) also will come in January.
While the early enrollees will be able to practice with the Huskers, it doesn't look like they'll be able to play during the rescheduled season that's set to begin in January. A proposal going before the NCAA Division I board of directors recommends that midyear enrollees not be able to compete during the 2020-21 academic year.
Batenhorst's parents are from Nebraska, and most of her family still lives in the state. Her dad is from Wisner. Her mother, Susan (O'Rourke), is from Omaha.
She comes from a volleyball family. Her older sister, Dani, plays volleyball at Gonzaga. Her younger sister, Casey, is the setter on the same high school team at Seven Lakes High School, and recently committed to SMU.
Ally Batenhorst was named the player of the week for the state of Texas last week, when she helped Seven Lakes High School go 2-0. She averaged 6.88 kills per set, and also had 28 digs, five blocks and one ace serve combined. Seven Lakes has a 3-0 record.