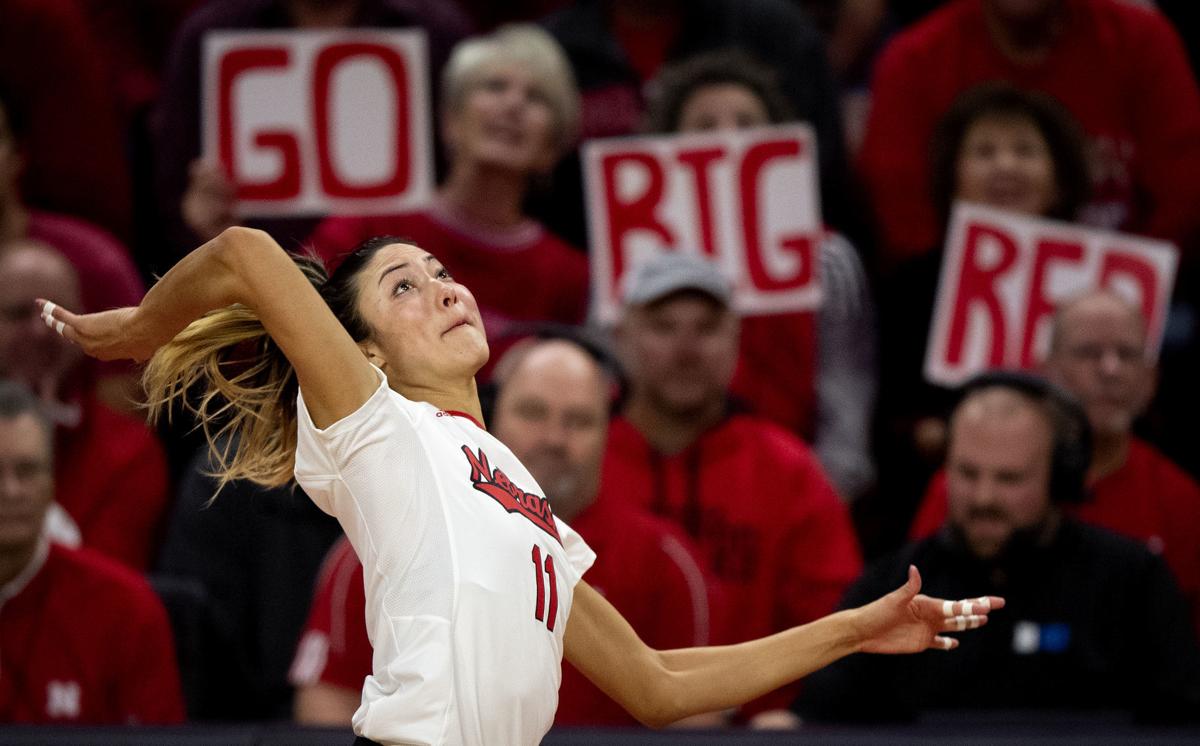 It is now known who is in the running to be chosen as Nebraska's next All-American volleyball players.
On Tuesday the American Volleyball Coaches Association announced the all-region teams, and four Huskers where chosen. In order to be chosen for the All-American teams players must first make their all-region team. The All-American teams will be chosen by a committee next week and announced on Dec. 18.
Nebraska's Lauren Stivrins, Lexi Sun, Nicklin Hames and Madi Kubik each made the all-North region team.
Additionally, Kubik was chosen as the region's freshman of the year. Last week, Kubik was chosen as the Big Ten Conference freshman of the year.
Cincinnati right-side hitter Jordan Thompson, who leads NCAA Division I in kills per set (6.40) and played for the United States national team last summer, was the region's player of the year. Minnesota's Hugh McCutcheon is the coach of the year.
Nebraska and Minnesota each had four players on the 14-player team.
Kubik earned Nebraska's first AVCA North region freshman of the year honor since Kadie Rolfzen in 2013. She is the sixth Husker to be named region freshman of the year. Kubik is averaging 2.75 kills and 2.51 digs per set in her first college season.
Stivrins collected her second career all-region honor after posting 2.60 kills per set, 1.06 blocks per set and a team-best .385 hitting percentage. The junior middle blocker has led the Huskers to a .150 opponent hitting percentage this season, which ranks seventh nationally. Stivrins was a first-team All-American last season.
Sun earned her second career all-region honor and first at Nebraska. The Texas transfer leads the Huskers with 3.54 kills per set with 2.40 digs per set and a team-high 24 ace serves.
Hames received her first all-region team selection after averaging 10.91 assists and 2.89 digs per set. One of the best defensive setters in the nation, Hames has a team-high 16 double-doubles and has served 24 aces. The sophomore has set the Huskers to a .272 hitting percentage, which ranks 20th in the nation.
Creighton setter Madelyn Cole was named the player of the year for the East region. Other Creighton players on the all-region team are middle blocker Megan Ballenger, outside hitter Keeley Davis and libero Brittany Witt.
Omaha middle blocker Anna Blaschko was chosen in the Midwest region. So was South Dakota setter Madison Jurgens, who is a Diller-Odell graduate. Former Husker Sami Slaughter, now at South Dakota, earned honorable-mention honors in that region.
Be the first to know
Get local news delivered to your inbox!