The roster for the United States women's national team this week for the FIVB Volleyball Nations League includes more young players than usual, including two players who just finished their college careers, and three who still have college eligibility.
The roster can change each week during the six-week tournament, but this week only three U.S players have Olympic experience, with outside hitters Jordan Larson and Kelsey Robinson and setter Carli Lloyd. From a pool of 25 players the coaches chose 14 players for each week of the tournament.
A few factors have led to a young U.S. team. Several of the U.S. players just recently finished their professional seasons. That includes Larson and Robinson, who finished their seasons in Turkey on May 5, and are playing for Team USA for the first time this week.
Some other U.S. roster regulars, including outside hitters Kim Hill and Michelle Bartsch-Hackley, opposite hitter Karsta Lowe and setter Lauren Carlini had their pro seasons in Italy go even longer, and have yet to play for Team USA.
Also, during the early stages of the tournament is a good time for U.S. coach Karch Kiraly to experiment with new players to see who may be ready to make the team for the Olympic qualifier tournament later this summer, and the Olympic team in 2020.
When it gets to later this summer, and in 2020, you want to have a better idea of what your best roster is.
"This is our last chance to learn about some of this group to see who might be able to have an impact not in the long, long term future, but in the next 15 months of this Olympic cycle," Kiraly said.
The players on the U.S. roster this week range in age from 20 to 32.
Kiraly said that after the pro seasons the players need some time off, and then some training time in the U.S. gym before ramping up to normal intensity.
"So many of our players finished their club seasons so late it created an opportunity to go much younger in the first couple of weeks," Kiraly said. "Also, we had a great interest in being younger anyway because this is the last time period where we can learn about some of the young players and how they respond to the world's best across the net, and how they work with USA teammates. We want to learn as much as we can about as many people as we can."
The three players with college eligibility on the roster this week are Wisconsin 6-foot-8 middle blocker Dana Rettke, who will be a junior this season; BYU libero Mary Lake; and Cincinnati right-side hitter Jordan Thompson. Kiraly says it's possible that the college players could make the roster for the Olympic qualifier in August.
Outside hitter Mikaela Foecke (Nebraska) and setter Jordyn Poulter (Illinois) just ended their college careers five months ago, with their teams playing each other in the NCAA Tournament semifinals. Foecke and Poulter each started for the Americans during Tuesday's match against Korea.
And even if the young players don't stay on the roster for the final weeks of VNL, the Olympic Qualifier and the FIVB World Cup, there are a few other lower-level tournaments they could make the team for this summer.
U.S. rallies for win on Day 1: The United States rallied for a 19-25, 25-15, 25-22, 25-18 win against Korea on Tuesday. The announced attendance was 4,500, down just a little from last year at the Devaney Sports Center.
Larson helped lead the Americans with nine kills and three ace serves. Middle blocker Chiaka Ogbogu had 13 kills, and Thompson had nine kills. Foecke added eight kills and one ace serve.
Larson got the Americans off to a great start to the second set when she had back-to-back ace serves for an 8-2 lead. She also had the kill on set point.
To start the clinching fourth set Foecke had two big kills set to get the U.S. out to a 6-2 lead.
Foecke said it was a thrill to play on Tuesday.
"When I found out I was going to start, I was really just ecstatic," Foecke said. "Obviously there is so many great players here, and to have the opportunity to prove myself and play among some off the best, I'm just so grateful for that and so grateful for all of the hard work that everyone else has put in to get us to this point."
In the first match in Lincoln, No. 15 Germany defeated No. 4 Brazil in five sets, winning the fifth set 15-13.
U.S. vs. Korea volleyball, 6.4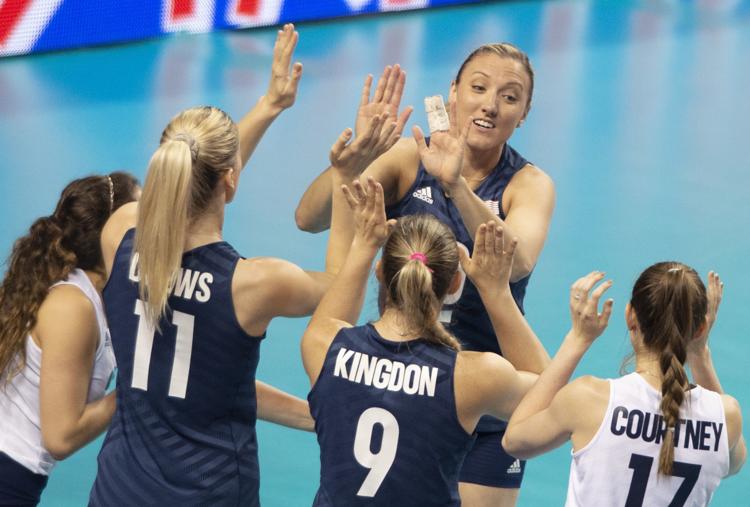 U.S. vs. Korea volleyball, 6.4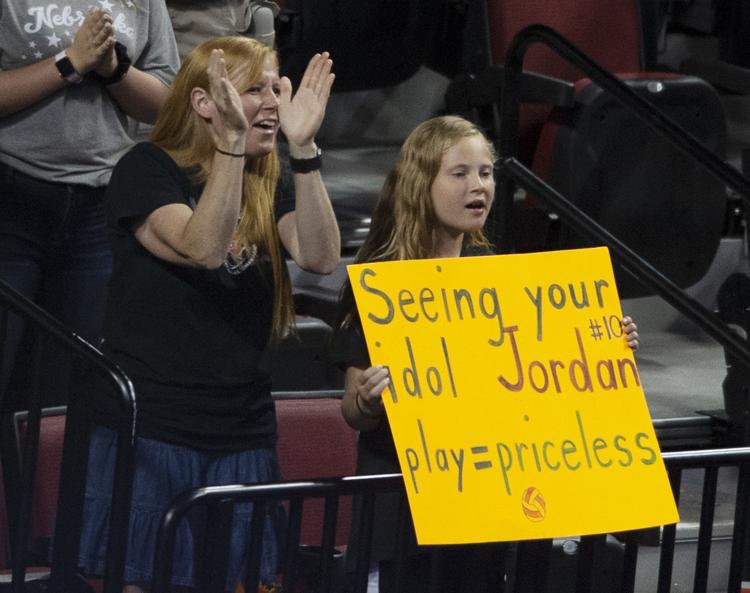 U.S. vs. Korea volleyball, 6.4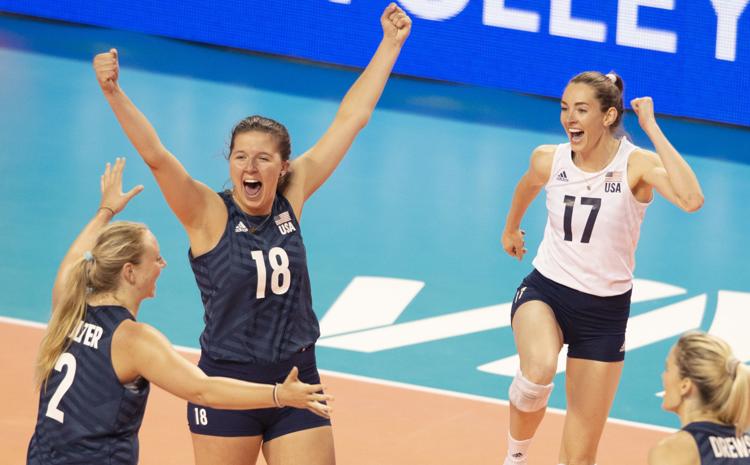 U.S. vs. Korea volleyball, 6.4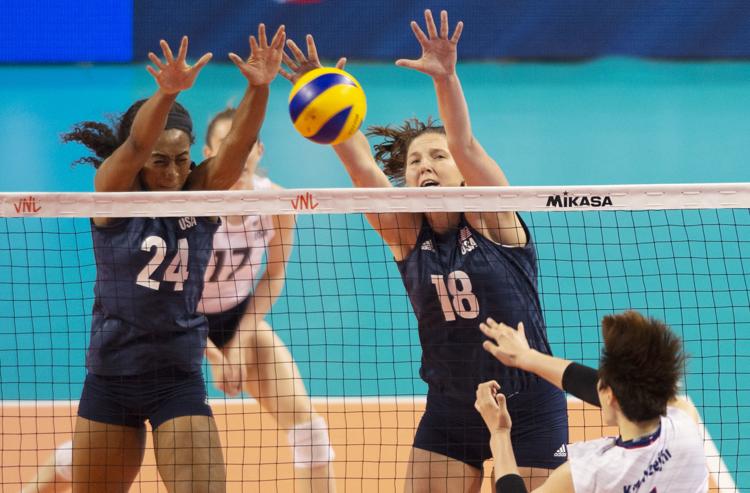 U.S. vs. Korea volleyball, 6.4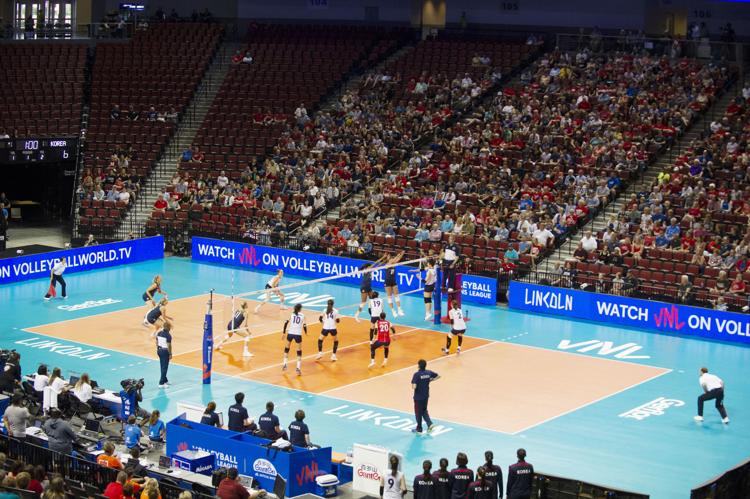 U.S. vs. Korea volleyball, 6.4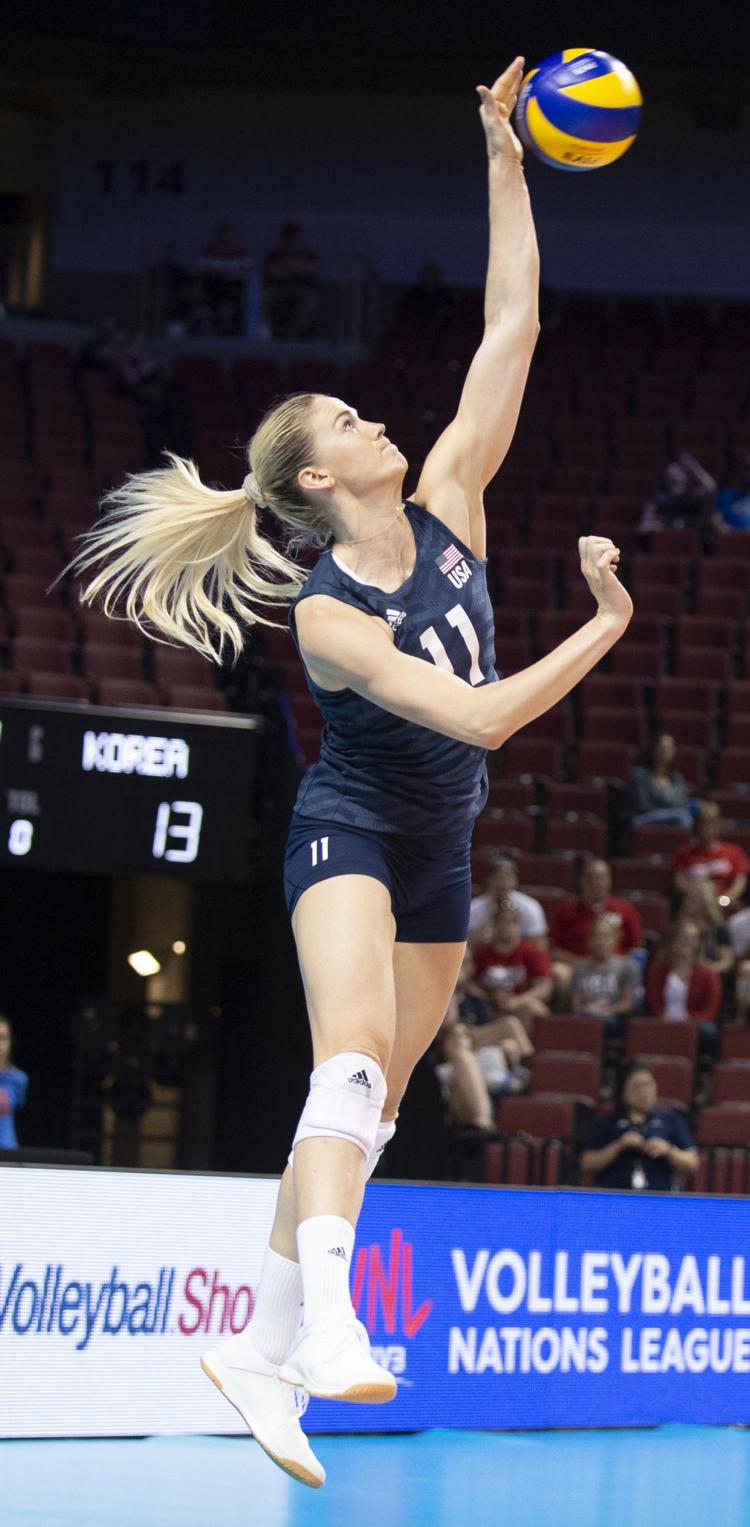 U.S. vs. Korea volleyball, 6.4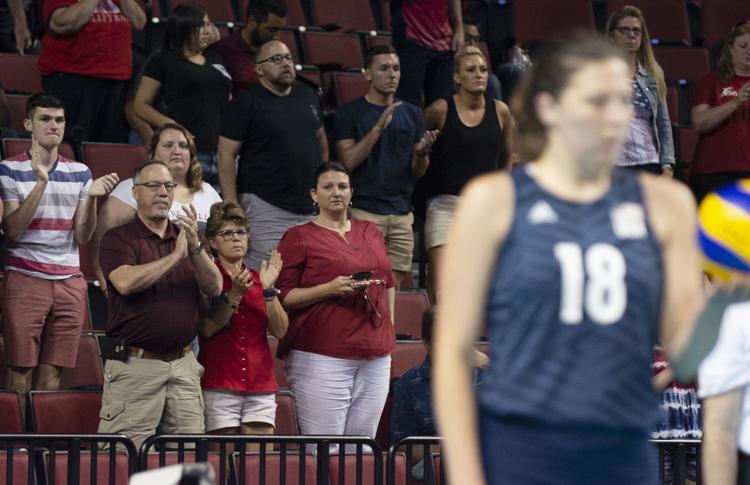 U.S. vs. Korea volleyball, 6.4
U.S. vs. Korea volleyball, 6.4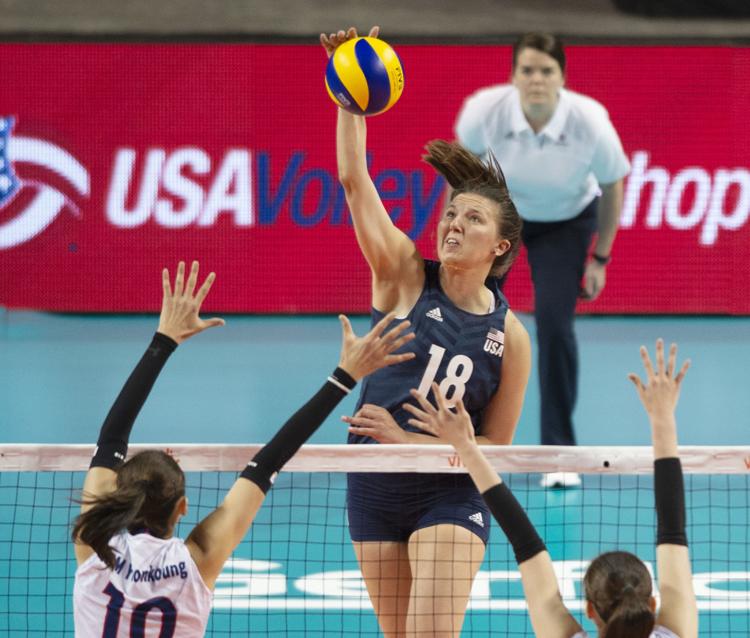 U.S. vs. Korea volleyball, 6.4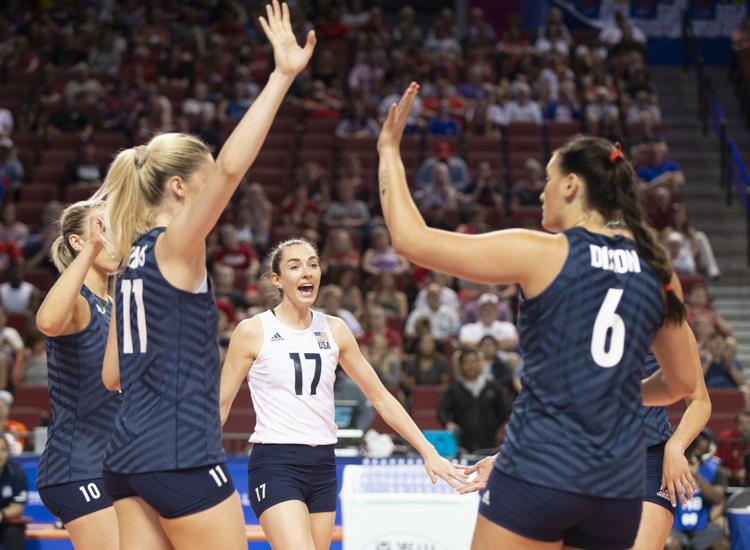 U.S. vs. Korea volleyball, 6.4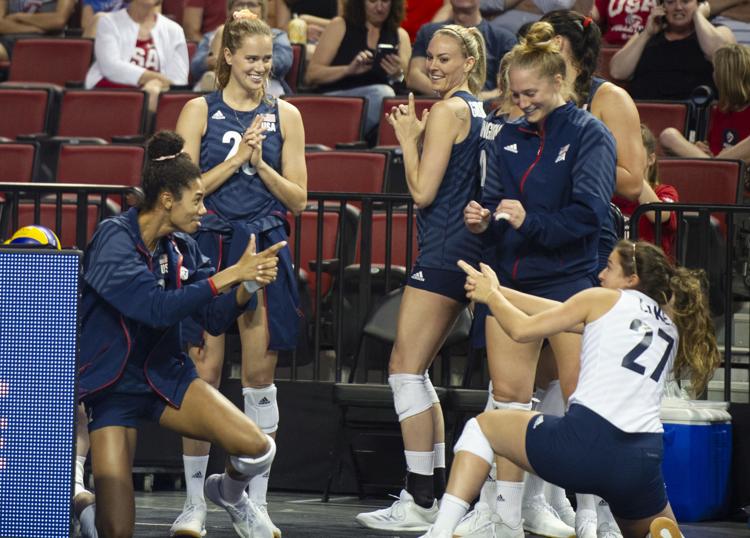 U.S. vs. Korea volleyball, 6.4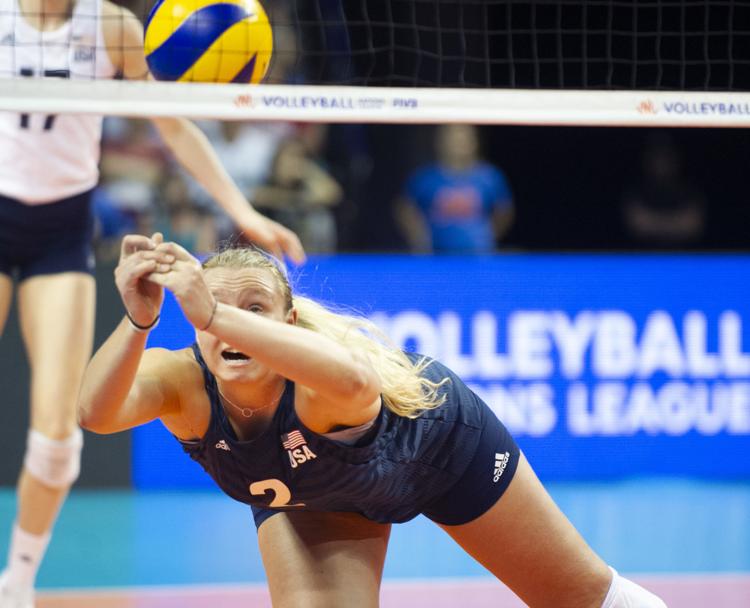 U.S. vs. Korea volleyball, 6.4
U.S. vs. Korea volleyball, 6.4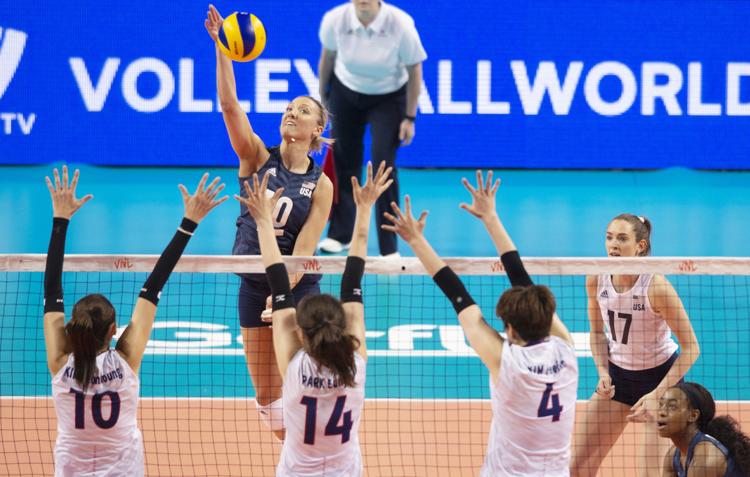 U.S. vs. Korea volleyball, 6.4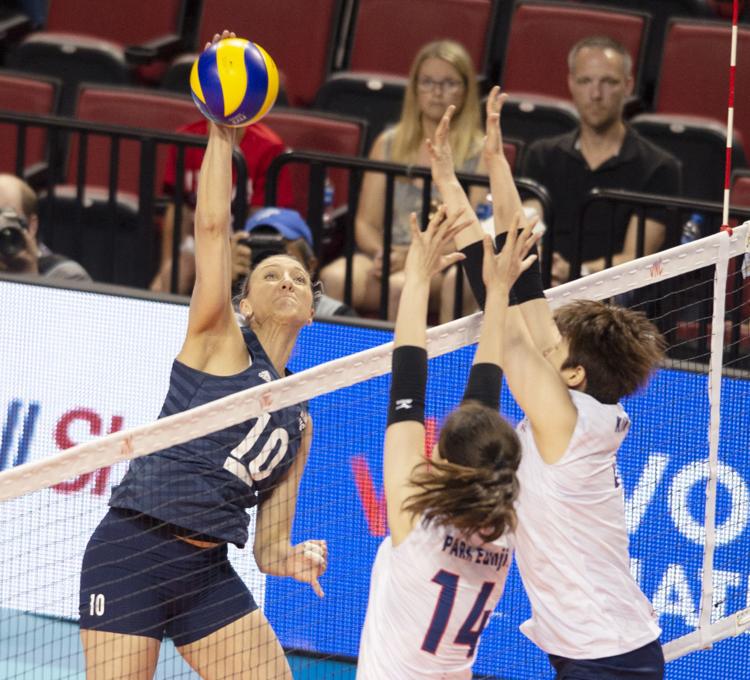 U.S. vs. Korea volleyball, 6.4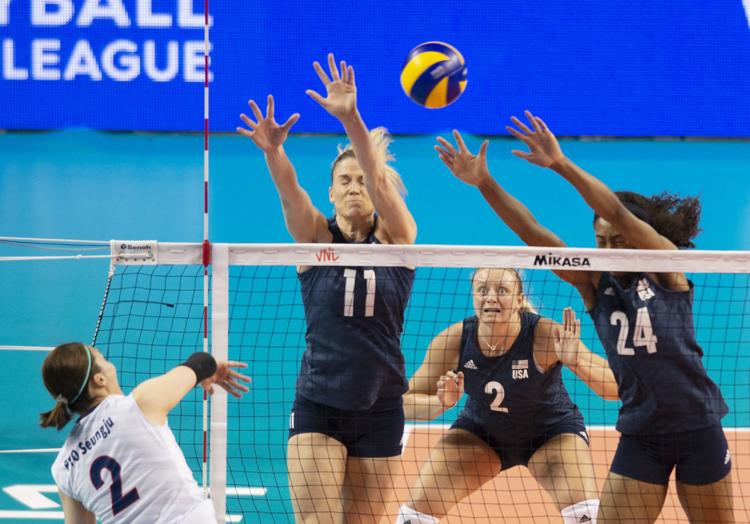 Be the first to know
Get local news delivered to your inbox!